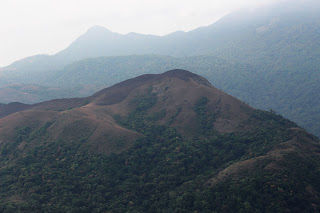 "Stop staring at the mountains. Climb them instead, yes, it's a harder process but it will lead you to a better view" - Anonymous
The Chinese New Year holiday of 2020 was a very different experience for me. Normally, it is the time I used to visit India and plan a trek with my trek buddies in Bangalore. This year, as Hema wanted to come to India in April, we decided to stay back in China. In January, we moved from Beijing to Ningbo, after my four-year stint at Beijing. The new year holidays were between 24 th to 31 st January. I was very keen to visit Yunnan, a beautiful province in south China. I couldn't get a suitable tour, and we decided to do a four-day trip to Fujian with CET. As the day came closer, the novel Coronavirus threat started to affect normalcy, and the trip got cancelled. The company extended holidays till 9 th February, and Hema and I ended up being in the house. We used to go out and walk to beautiful places around, till the movement started to get restricted. Many shops were closed but some were open. As the news (real and fake) was creating panic in India about our well-being, we decided to come back for some time.
As India didn't have the scare yet, I contacted Hari and asked if we can book a trek. It was decided that we would go for a trek in the weekend of February 29 th. We travelled to Bangalore on February 11 th and reached on 12 th via Bangkok. The travel was OK while we were wearing face masks throughout the journey. Many other people in the two flights also were wearing masks. There were temperature checks in many places, and when we landed in Bangalore. Knowing that we were coming from China, the doctors at airport took a declaration and asked us not to mix with people for couple of weeks.
The trek got postponed to the weekend of 7 th, as Pramod, our senior member, couldn't make it to the earlier date. The second date was not suitable for Pramod R, but we fixed this date. Sixteen people had confirmed, but Raju dropped out leaving 15 of us. Hari had kept the place a secret from the group but had shared with me. We had already covered most of the Western Ghat trekking, some of them multiple times and preferably wanted to go to a new place. As I felt last year's Kotagiri trip was not enough of a trek, I had requested Hari to look for a little more challenging trail.
Details of things to carry and pickup schedule was shared in the group. We left Pramod's home at 10:20pm and were picked up by Darshan, who dropped six of us to Tumkur road. We met Gowtham there. It was half past midnight when the vehicle came. It was a, Eicher 20-seater bus and we were the last to be picked up. The bus was comfortable, but we hardly slept. At a break, Hari announced the trekking spot to be Bisle, Hadinaru gudda. The team had Hari, Guruprasad, Gururaj, Captain Krishnamurthy, Pramod, Chinmay, Shashank, Gowtham, Sujith, Yatish, Vinayak Pai, Pratap, Varada and Renukumar (Hari's colleague from ToI) with me. I had seen Bisle Ghat before, during the Edakumeri trek and Kadumane stay, but had not visited.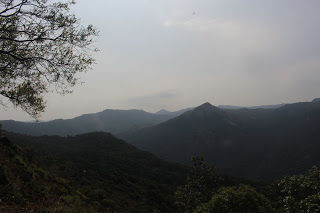 For those who are unfamiliar, Bisle (or Bisile) is a part of the Western Ghats between Sakaleshpur and Subrahmanya. It is a reserve forest along the border of Hassan and Dakshina Kannada districts of Karnataka. The forest is thick and has a lot of lush green vegetation. There is a famous view point at Bisle known as the Bisle beauty spot from where one can see a lot of mountains and forests. The view of the green forests is stunningly beautiful.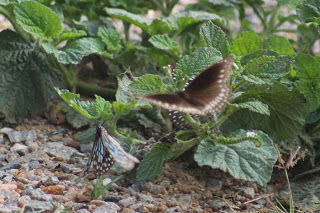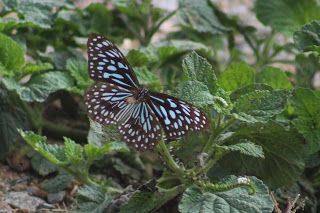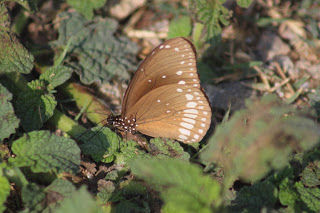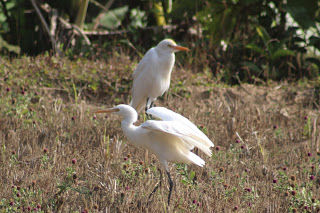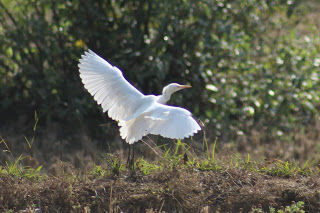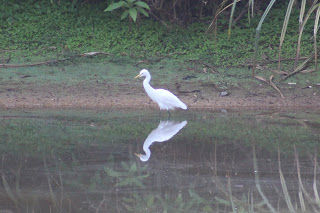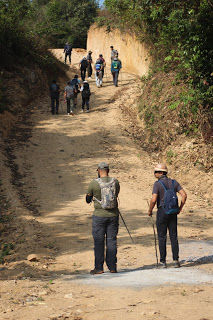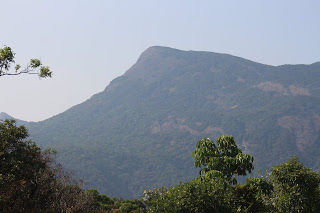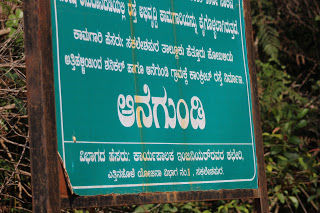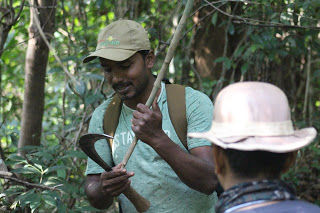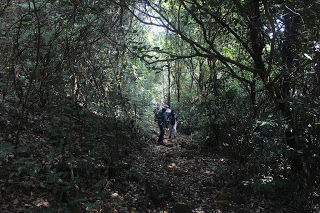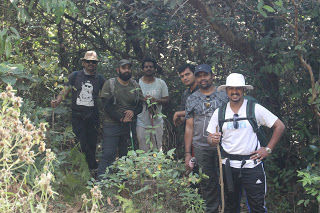 It was 6:00 by the time we reached the Bisle Ghat home stay. The home stay is run by Satish, his brother Ganesh and their father. It is a relatively new building with clean and neat facilities. Many of the group slept while some of us spent time talking.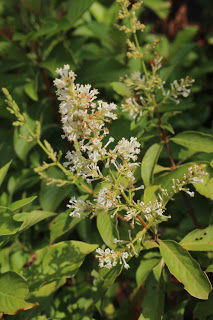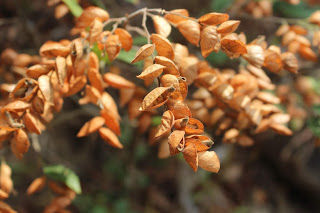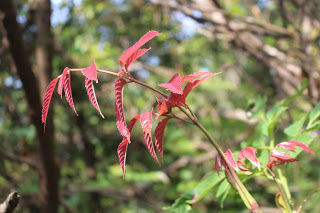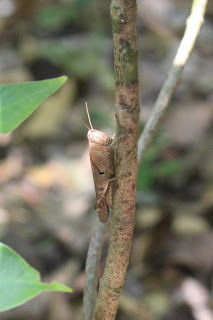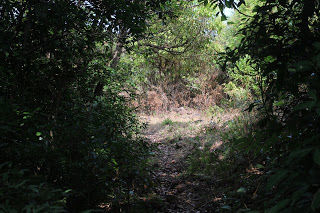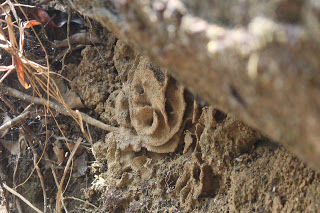 The home stay has great view and there are many butterflies around. We had sumptuous breakfast of paddus and pulao at 8:00 and left around 9:00 for the trek. We had packed lemon rice and curd rice for lunch. The trail was scenic through grasslands and forests. The first stop was "Kannadi Kallu" (mirror stone) that we reached around 10:45. The last stretch needed steep rock climbing on all fours. Kannadi Kallu is called so due to flatter black stone on one side of the huge mountain. The view all round was breathtaking. We took many pictures there, came down after about 45 minutes and started walking further. On the way we could see a large land slide that had happened in 2018. Ganesh, our guide, said it had happened during 2018. He led us there. It was a sight that is a proof of nature's fury. Walking further, we realised that the trail was not easy. It wasn't well defined, had loose gravel covered by leaves. We had to cross many fallen trees. Around 12:00 we came to small stream where we could quench our thirst and filled our bottles. The water was divine.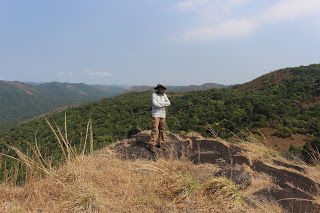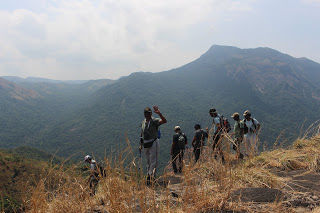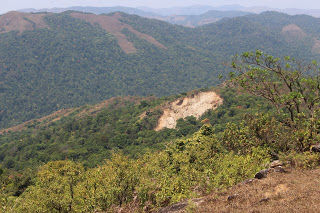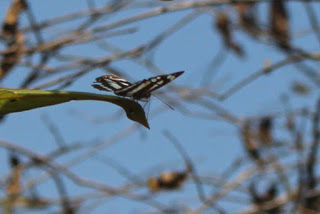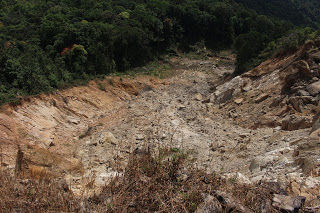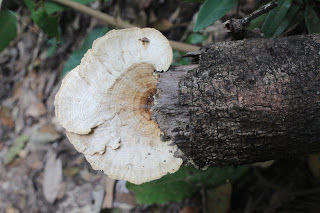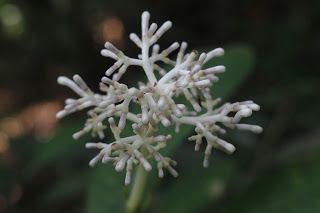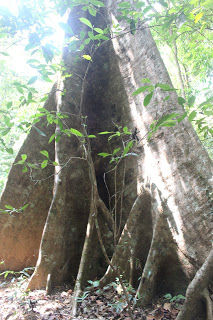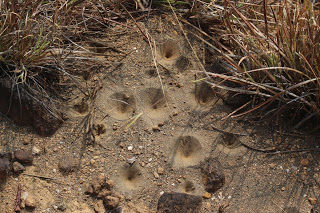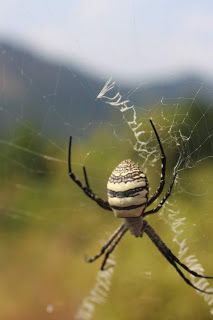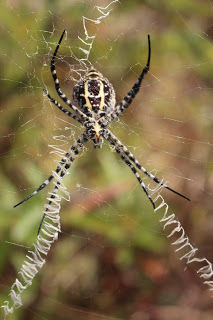 Ganesh, our guide said, we need to walk for couple more hours to finish at the trek and reach the Kumaradhara river, where we can have lunch around 14:00. Obviously he underestimated the trail. The next part was laborious as we were climbing and descending parts of the "Hadinaru gudda" (sixteen hills). We could see prominent peaks including Kumara parvata, Shesha parvata , Dodda betta, Nishani motte etc. While the nature around was energising, were getting tired of walking through slippery trails on empty stomach. We did have some candies and nuts in between, but we should have had our lunch at 12 noon near the first stream. After several ups and downs, we had a trail that was predominantly going down. Here once again, we had the gravel covered with dry leaves. The trees we were using to support were sometime not strong enough. Once I held a large tree that made cracking noise and fell. The trail was getting more challenging with time and finally reached the river spot at 17:30. We had walked for 8.5 hours!
We had our lunch on the rocks next to the river, and then got into the water. It was cold and refreshing. There was a plan to walk back to the home stay, which was 8 kms away, but most of us were not in a mood to walk anymore. Ganesh contacted the home stay and got our bus to come near the river. The road next to the river is the connecting road between Sakaleshpur and Subrahmanya.
It took more than an hour to reach the homestay by the bus. We were happy that we didn't choose to walk in the dark. Based on my app we had done 25,680 steps, close to 18 kms.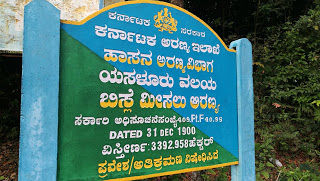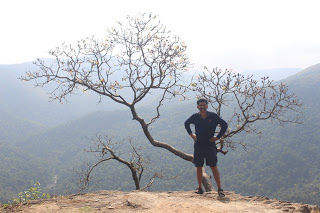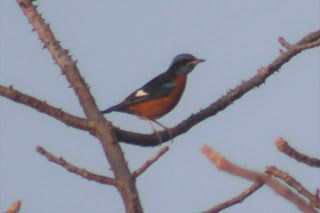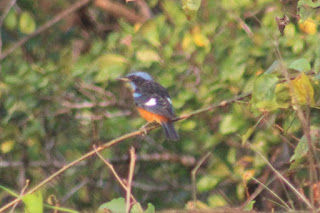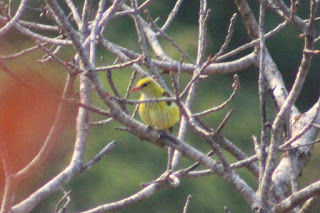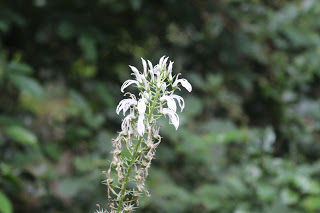 There were hot pakodas and tea at the home stay. In some time, there was hot food and campfire was arranged. We had a spirited karaoke session with two teams competing and singing our hearts out before going to bed. Next morning, Hari, Renu and I walked to the Bisle beauty spot, which was about 15 minutes' walk from the home stay and witnessed the sunrise. There were many birds around the spot. We came back and were having tea at a local shop when we saw the homestay jeep carrying our team to the Bisle beauty spot. We joined them and had one more visit to the spot. After that, the jeep went through winding up and down trail to the Patla betta. The four-wheel drive while all of us were standing at the back of the jeep was both exhilarating and scary. The Mahindra jeep climbed and meandered through the hills and valleys while we were enjoying yet struggling to keep a firm foot while standing in the rocking jeep.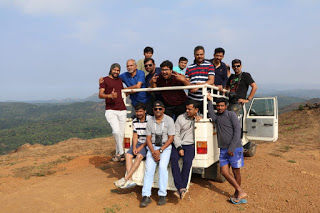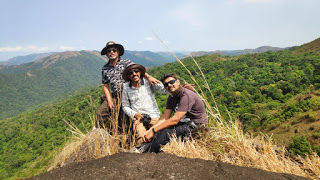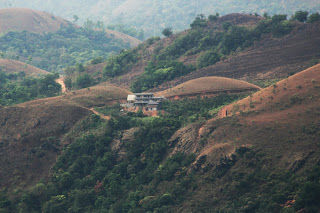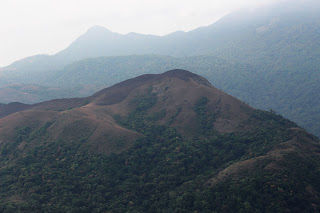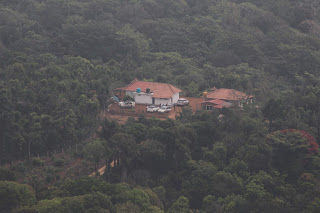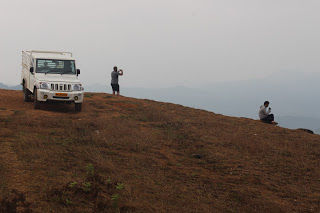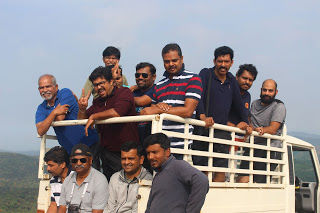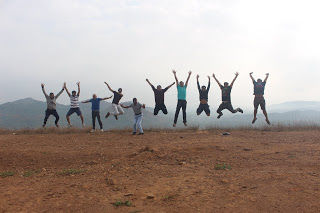 We were on Patla betta at 8:30. There were few other people who also had come by similar jeeps. The place had a 360 o view of the Western Ghats. It was an amazing place surrounded by hills with thick, lush vegetation. There were views of a distant waterfalls (that some felt that looked like actor Vishnuvardhan's face!), jenukal gudda, ontimane estate etc. that Ganesh explained. Ganesh also explained several other trekking trails in that area. We did lot of photography, jumped in air in a group on Patla betta. It was an ecstatic time. The 360 degree view captured by Chinmay can be seen here:
Coming down was once again a great off-roading experience. We reached the home stay at 10:15 and there was delicious breakfast of neer dose waiting for us. After breakfast there was a debate if we must visit the Mookanakere Abbi (falls) or not. Hari believed we need to return to Bangalore early to avoid the traffic, but we convinced him that we will do our visit quickly. We left the home stay at 11:15. Mookanakere falls was a small detour on our return journey.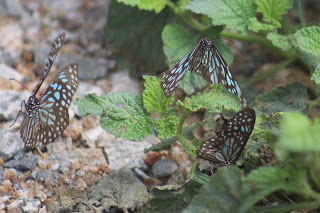 The falls looked great, but we were reluctant to get below it as the approach seemed tricky. The locals who were picnicking also told that people have been washed away there. Pramod, our senior "challenging star" made the first move, and Yatish convinced me to get under the waterfalls. While there is a place to sit under the falls, the force it quite high, and I tried it for a brief period. The time spent in the water was really refreshing, but we wanted to return early, and thus left the waterfall at 13:00.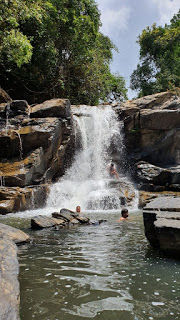 We stopped for lunch around 15:30 and for tea around 19:30 on the way and reached Gorgunte palya at 20:30.
Bisle Hadinaru gudda trek was challenging, but beautiful. Thanks to Hari for the planning and thanks to the entertaining company of my teammates. The contact for Bisle home stay is: Satish 9448392253.