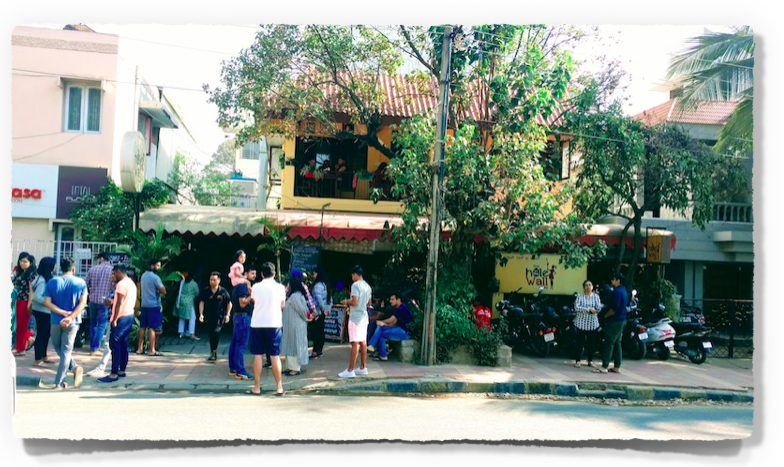 Hole in the Wall - the name is a misnomer; the place exudes character and ranks high on popularity. And if seeing is believing, the snap above has a view of the crowd waiting outside the cafe for breakfast on Sunday. This cafe is tucked away on the 8th Main Road in Koramangala, Bangalore. As seen in the picture above, there is no parking lot and hence arriving in a cab or on a 2 wheeler would be a good idea.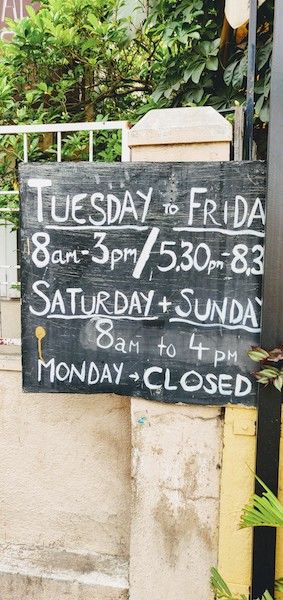 We were warned to reach the place early in order to get a table. We reached by 8:15 am and no, we were not the first to arrive; we were informed that the service will start only by 8:30 am. No problems, we settled down at a table next to the large bookshelf and helped ourselves to a paperback. Loved the charming bookshelf, the books and knick- knacks were arranged in a thoughtfully careless way !!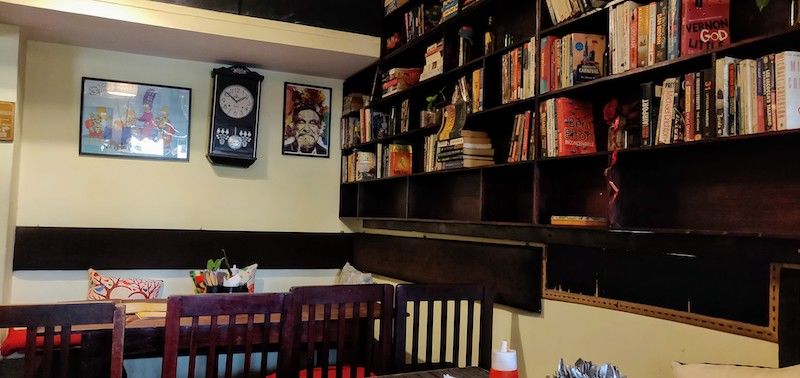 By 9:00 am, the place was full and people were waiting outside. We usually treat ourselves to a leisurely south Indian breakfast on Sundays and this cafe was famous it's English breakfast. Maybe this is a business opportunity and there is a dearth of good English breakfast cafes in Koramangala !!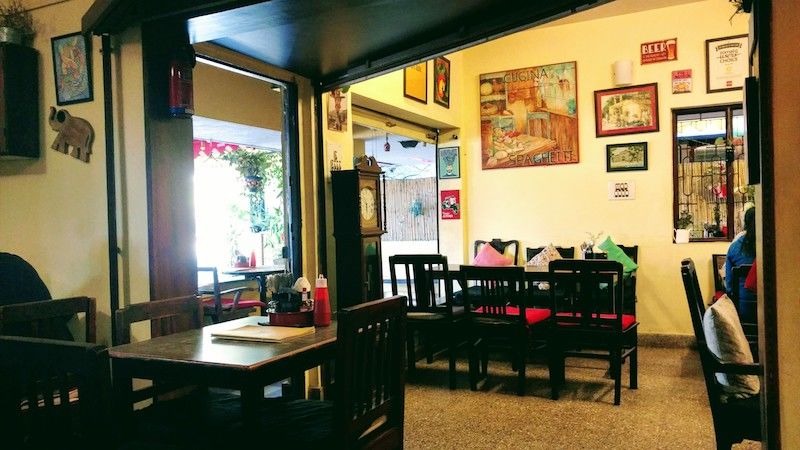 The food is superb and we have been here a couple of times; here's few snaps of what we tried......
The Porky Hole 9 Yards Hash – diced hash browns, pork pepper sausage, minced bacon and pork pepperoni with sautéed onion, capsicum and mushroom; topped with fired eggs and served with brown bread and butter. A very tasty combo !!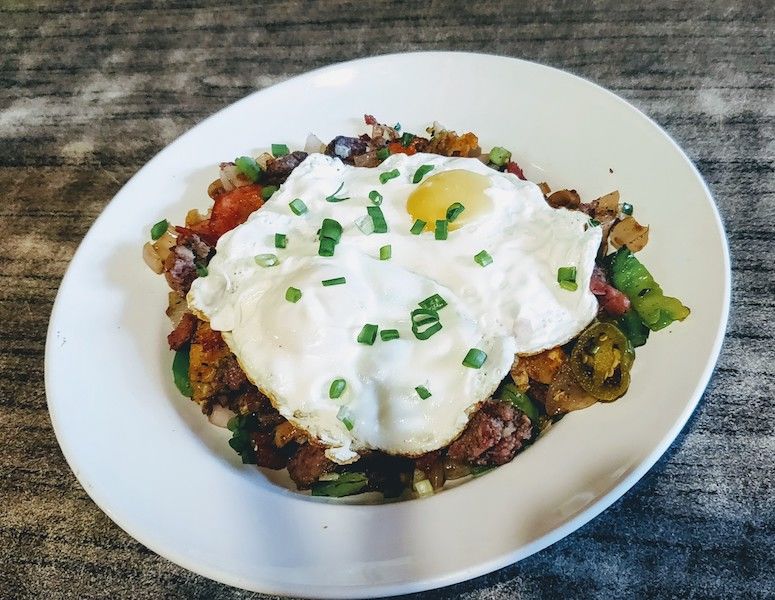 The Meaty Chicken Cheese Burger (Bacon + Fried Egg); we just saw the kid taking one bite and on the next look, the burger disappeared. Maybe, we were busy wolfing down our yummy food !!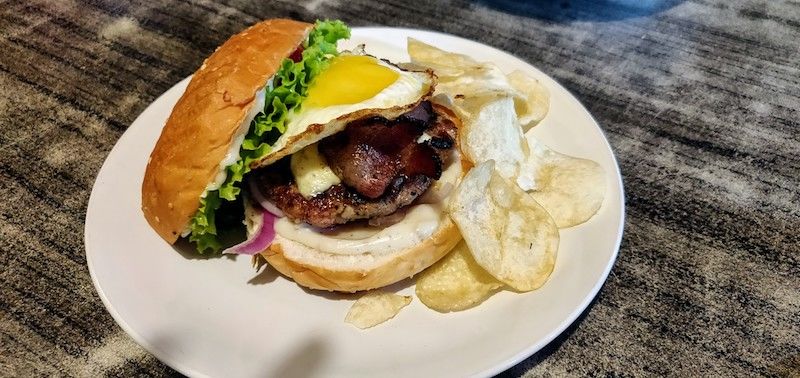 The Full Monty American Breakfast with scrambled eggs, chicken sausages, pancakes and slices of brown bread and butter. Don't forget the maple syrup !!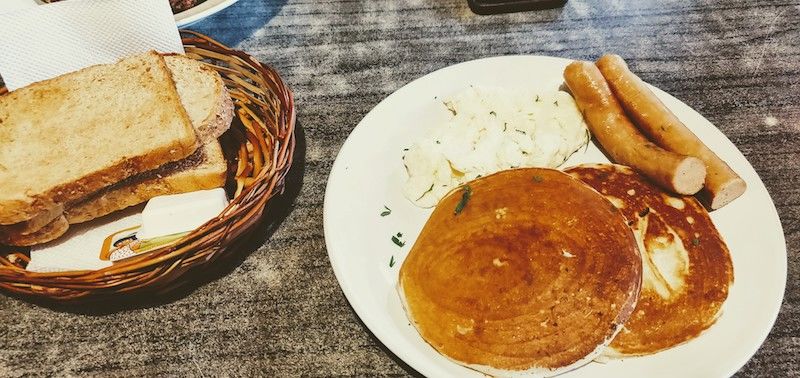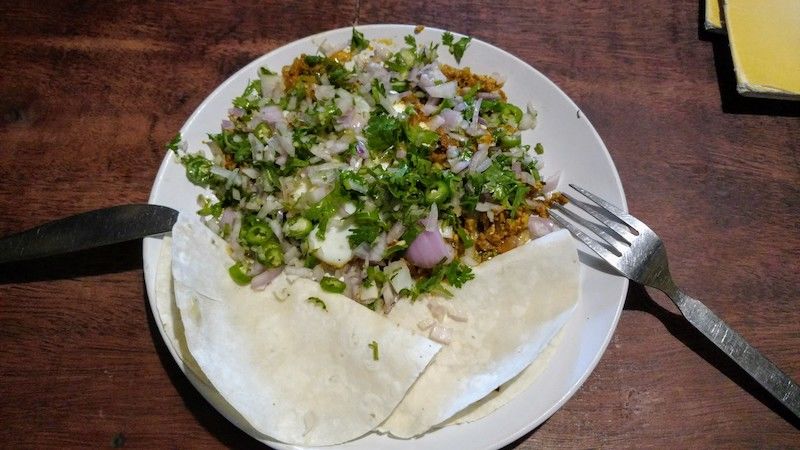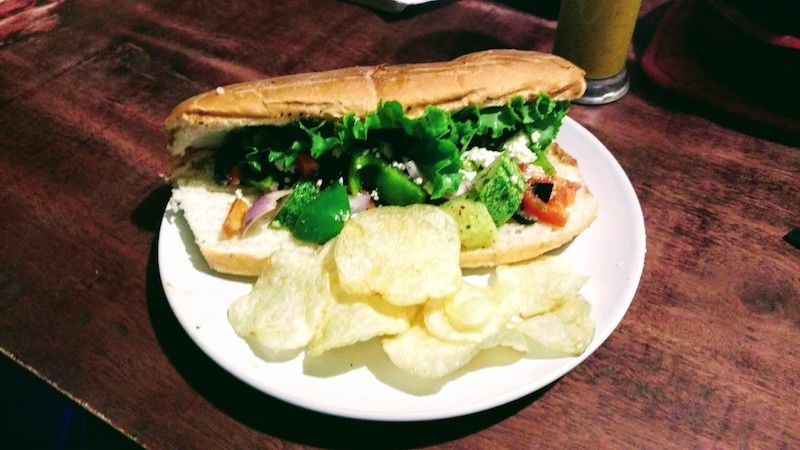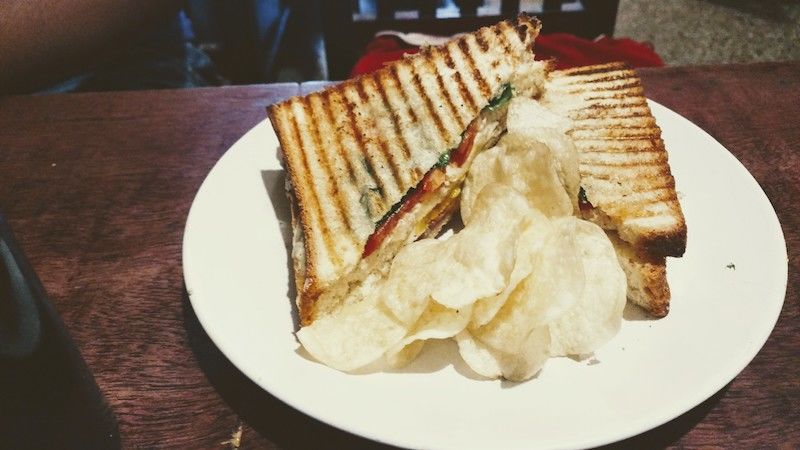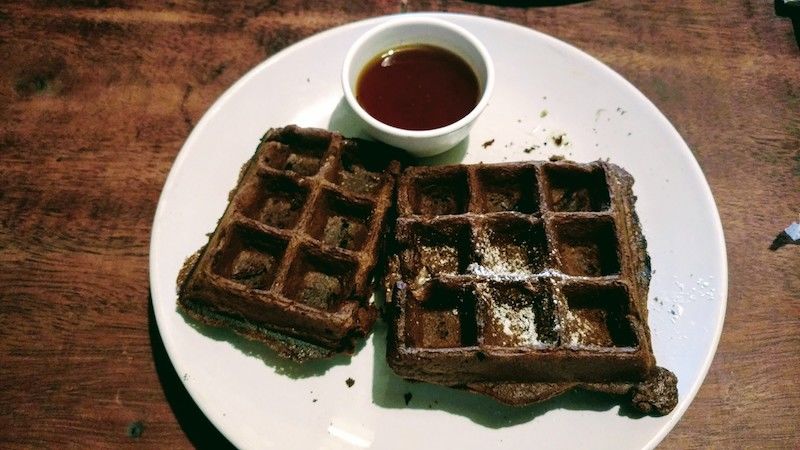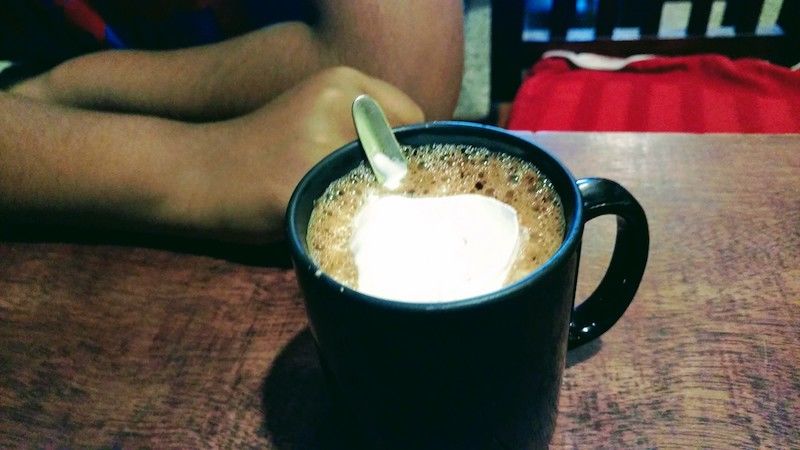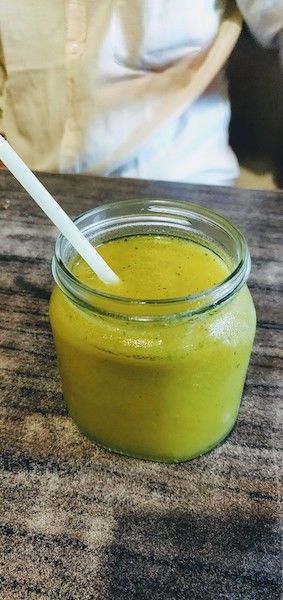 The Mango & Cream chiller was also good, a must visit place, check it out !!
Happy dining,
Anju