My life's philosophy has always been that "Big things come in small packages". And I firmly believe that this statement holds true especially Food wise. Ever since I was a kid I have always had the most exceptionally tasting food at small places so even today I do not hesitate in going to a small cafe and experimenting with the food that they have to offer.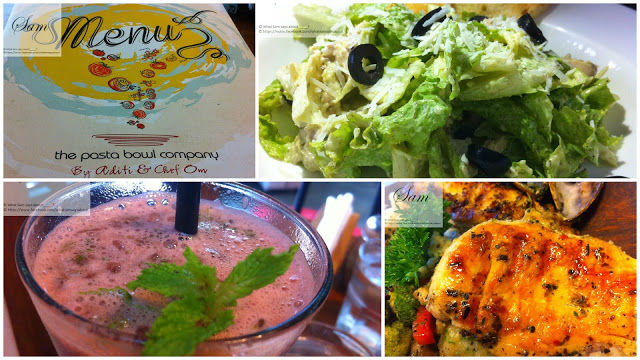 I have been a food writer and blogger for almost three years and a food lover for as long as I remember and the disclaimer I would give out to you while you read my list is that this list happens to be my list of favourite hole in the wall kind of places across Delhi / NCR. You may differ with my list and the only bias involved in the list is that my palate has been biased to include these places as they serve most of my favourite dishes across the city. Enjoy the list. The list is strictly not in any order of preference or ranking.
1. Khyen Chyen - 4.5/5
Having lived and eaten my entire life in a Kashmiri household I know my food. I mean, I know my soul food. I have eaten endless wazvaan's endless pieces of roganjosh and yakhni curries that my mom, my nani and my grandmother have fed me my entire life. Having enjoyed the awesome food of Ahad Sons - The very well know place for Kashmiri food in Delhi, I had huge expectations from Khyen Chyen clubbed with the fact that I am over confident that noone can fool me when it comes to Kashmiri food. I'd say I know Kashmiri food like the back of my hand. Because I am a Kashmiri and I understand the cuisine, hence I say that Khyen Chyen by far is one of the best Kashmiri restaurant's of our times. This place has to be in your list of must visit places for 2015. Must haves are Qahwa, Lahabdar Kebab, Tabakhmaaz, Kanti, Gushtaba, Marchawangan Qorma, Rista, Firin and Gushtaba. Or if you have been starving for some real meat you might as well order a Tarami. This award winning restaurant never fails to impress you. You can copy paste the below link on your browser and read my detailed review of Khyen chyen
http://whatsamsaysabout.blogspot.in/2015/03/khyen-chyen-my-homeland-kashmir-on-my.html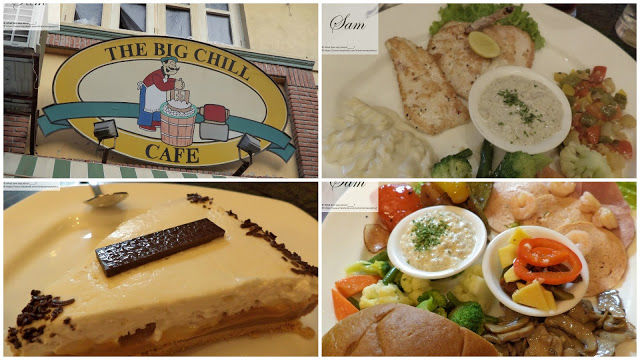 2. The Joint Cafe- 4.5/5
The Burger Industry is booming as we speak. The Burger loving junta is increasing by the minute, and is simply showing no signs of slowing down. There's a Hard rock cafe, a Fork you, a Smoke house deli, the CDH selling juicy lucy's but even with this swarm of meat our carnivorous stomachs have not yet experienced what I call the tenderloin heaven. We have heard the juicy lucy making news and the Tough Guy burger's making news but here is the Holy Cow at The Joint café that ought to make the real noise, and I am sure it will make all its competitors sweat. From a great breakfast menu to loaded burgers, steaks, hot dogs, they have it all. Its a meat lovers paradise. And the meat is so good in quality and you can taste that for yourself. Everyone needs to try this place at least once!! This place is cute, it's little, but it's cute. They play hip music and the atmosphere is fun and inviting. The burgers are a meal in themselves and they are not skimpy on the ingredients. I know the size of this burger might intimidate you, but don't we all crib that most restaurants serve meagre portions? So at-least I ain't complaining. Bring it on. Must haves are Fat Tony Burger, Falafel Burger, Holy Cow and the Illegal Ammo Burger. You can also have some super breakfast options and Hotdogs too. You can copy paste the below link on your browser and read my detailed review of The Joint Cafe
http://whatsamsaysabout.blogspot.in/2014/09/the-joint-cafe-big-mama-of-all-burgers.html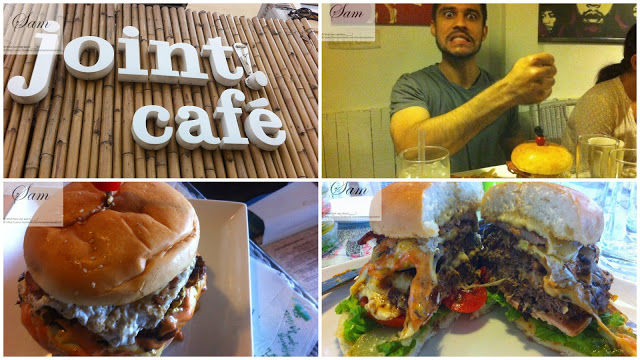 3. Pintxo, Gurgaon - 4.5/5 Like I said, I am a strong believer that Big things come in small packages, and I can close my eyes and blindly say that for Pintxo. This is your typical hole in the wall kind of a place which pleasantly surprises you with its food and personalised service by its chef Sushmit Daniels. Pintxo is a modern Spanish restaurant featuring Spanish and European cuisine inspired great hand-crafted food. They focus on getting the true authentic the flavors of Spain utilizing fresh, locally sourced ingredients to achieve the highest quality food possible. Located in the heart of Galleria market in Gurgaon, Pintxo is the perfect place to begin a night out, a Sunday brunch or to spend an entire evening, over Sangria's. Must haves at the multi award winning place are the spicy barbecued Chicken Wings, Slow cooked Pork belly sandwich, Bacon wrapped Prawns, Roast beef and the Virgin Sangria.
You can copy paste the below link on your browser and read my detailed review of Pintxo
http://whatsamsaysabout.blogspot.in/2014/08/sams-favourite-restaurant-pintxo.html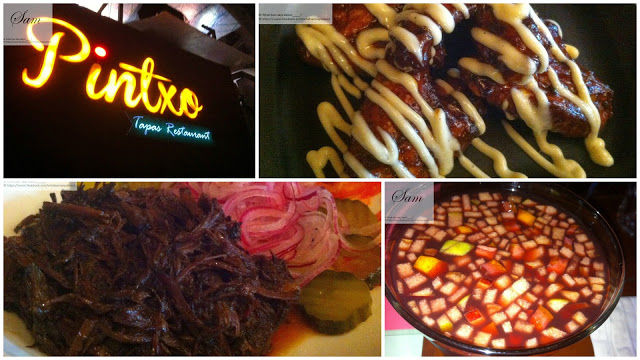 4. The Pasta Bowl Company - 4/5
I do believe in luck by chance, and this is how I savored the great food at this bistro. The place is so cute decorated like a European bistro with large paintings and pictures on the walls, and wall hangings made out of pasta. How creative, I thought and I saw the chef taking rounds and personally serving the customers, how sweet. The ambiance and the decor was very warm and welcoming and Service is quick and food is even more fantastic. It feels as though you are sitting in Rome or Milan on a road side cafe and enjoying your coffee with some great tasting pasta. Must haves are any pasta on the menu, the sea food platter and the chicken ceaser salad.
You can copy paste the below link on your browser and read my detailed review of the pasta bowl company
http://whatsamsaysabout.blogspot.in/2014/08/sam-pasta-bowl-company-45.html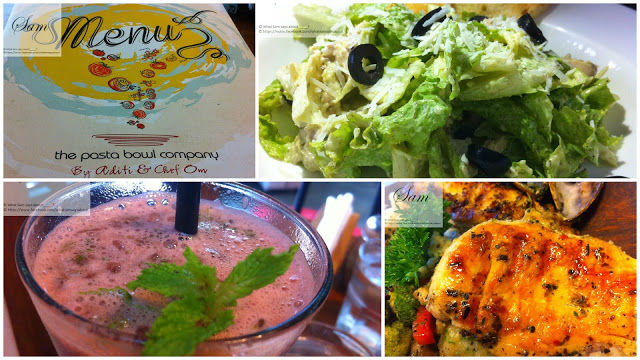 5. Woodbox Cafe, Satya Niketan 4/5
Having heard a lot about their outlet in North Campus, I was excited when I visited this outlet to experiment with world cuisine. Located in South Campus, this place primarily caters to the college junta around the Venkateshwara college. We loved the ambiance, the decor, and the colourful walls of the place. The staff was extra sweet and extra courteous. Service was very prompt and food had great portions and prices for world cuisine were OMG, affordable. Must haves are Cilantro Salad, Chicken Cacciatore and Flake Tower.
You can copy paste the below link on your browser and read my detailed review of Woodbox Cafe.
http://whatsamsaysabout.blogspot.in/2014/06/the-fun-team-sam-had-at-woodbox-cafe.html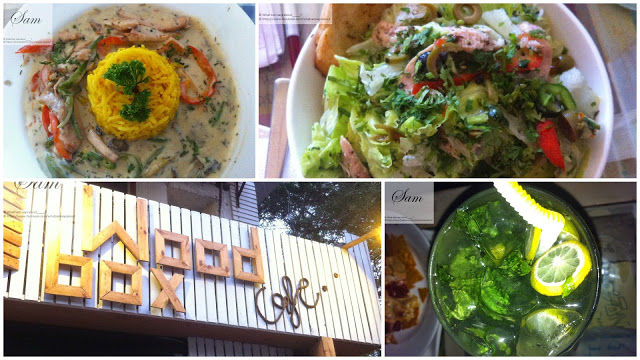 © Follow Sam on Instagram - Search for sgkatoch
© Follow Sam on Twitter - Search for @GanjuShambavi
© Follow Sam on Zomato - www.zomato.com/shambavi
© http://whatsamsaysabout.blogspot.in/
© What Sam says about________ ?
© https://www.facebook.com/whatsamsaysabout
This blog was originally published on 'What Sam says about_____?'