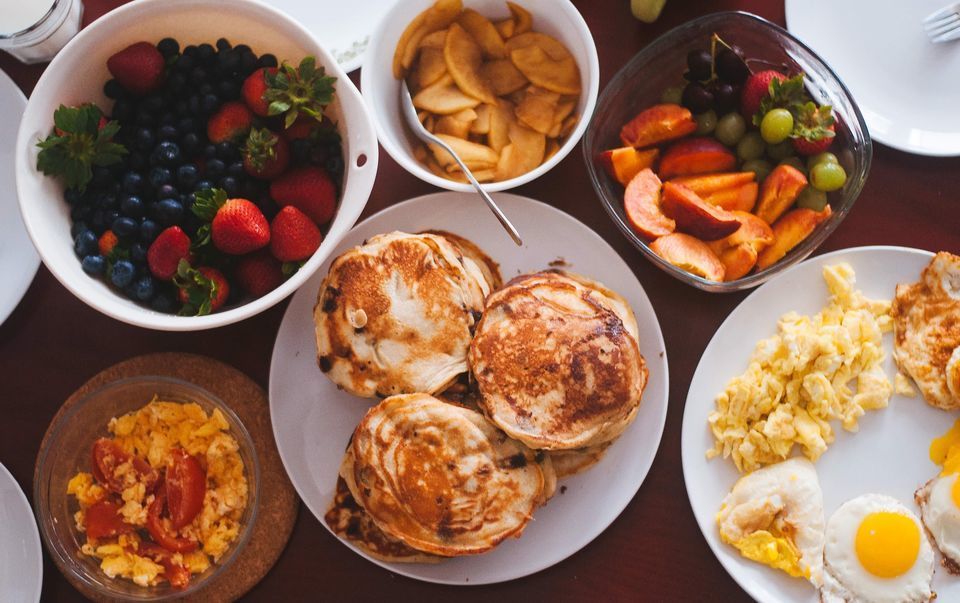 Did you have one or too many glasses last night and are looking for ways to get through the morning after? The best way to cure your morning blues is getting your hands on some hangover busting food from this amazing list of restaurants that serve nutritious breakfast all day long.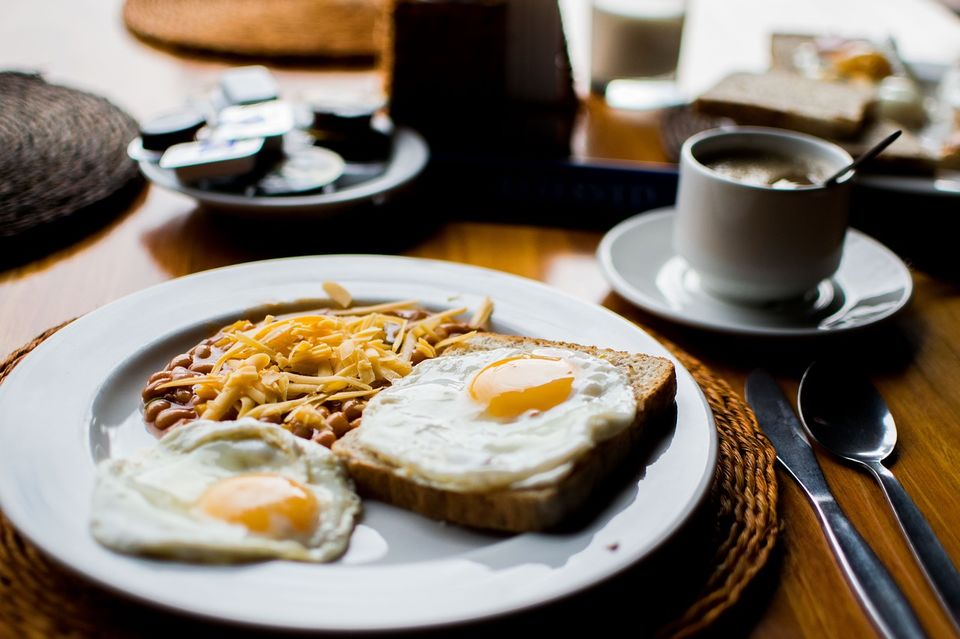 Nothing short of an institution in the Bangalore breakfast cafe scene, The Hole in the Wall Cafe delivers exactly what it promises –all day American breakfast classics with a few inventive dishes from around the globe, and who can forget the encyclopaedic list of waffles and pancakes!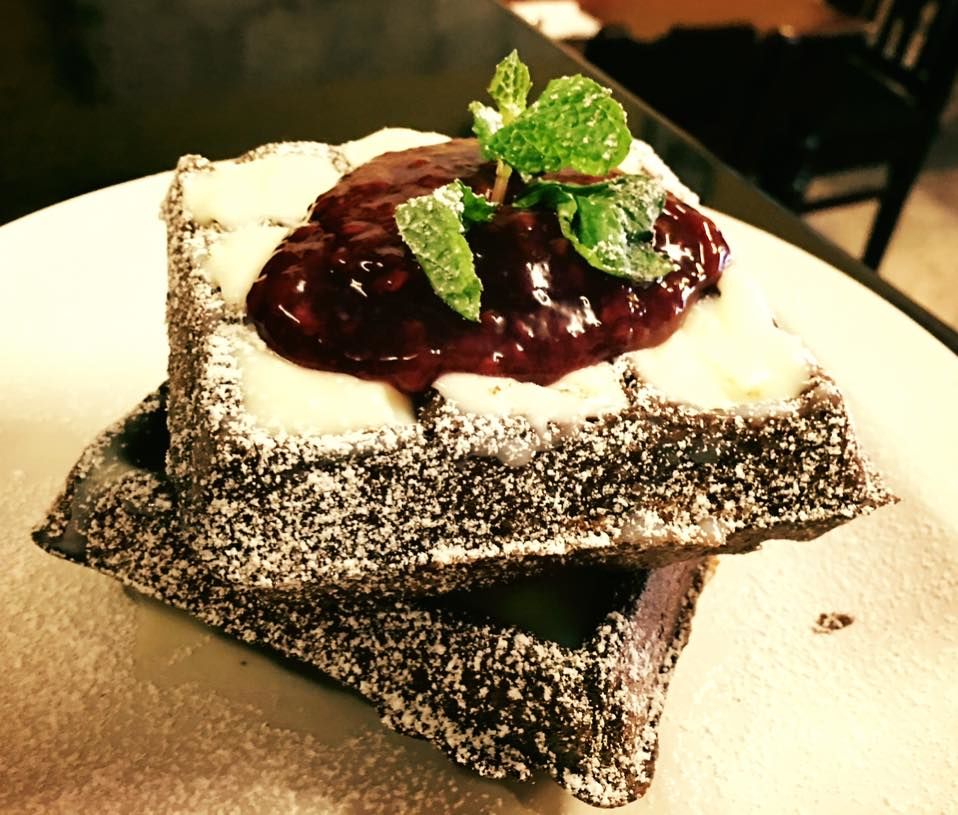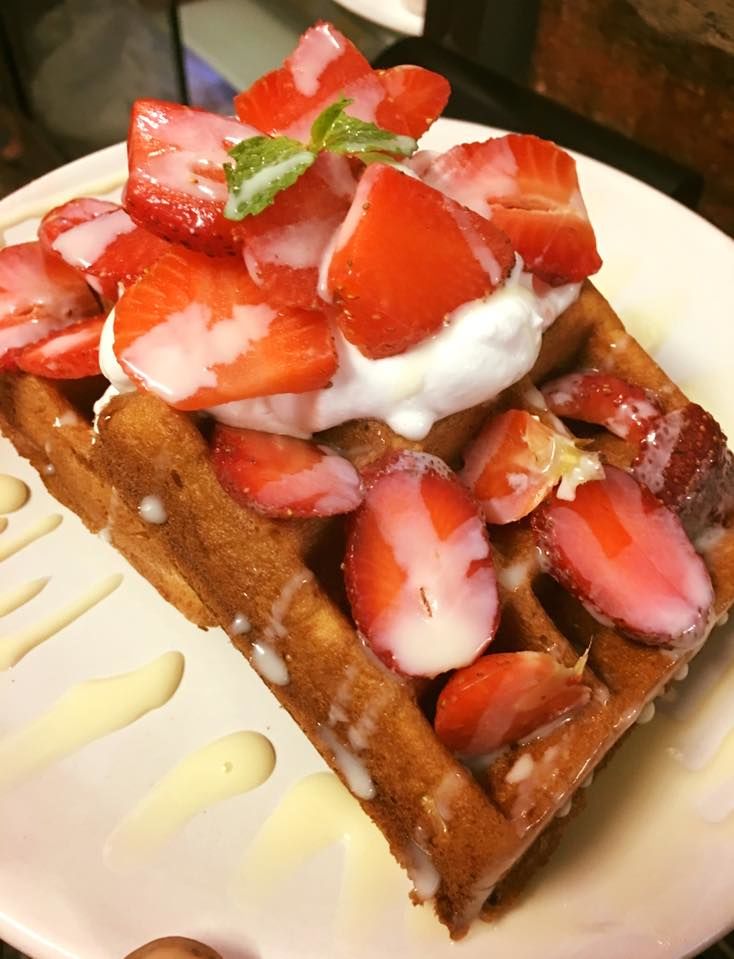 A cosy home that also doubles as a breakfast joint, Hole in the Wall has been hosting patrons from all over the city and even out of towners looking to get their hands on their popular 'Hangover Remedy' which is just fried eggs done right with spices, veggies, and brown bread, and also their old faithful; The Full Monty American Breakfast!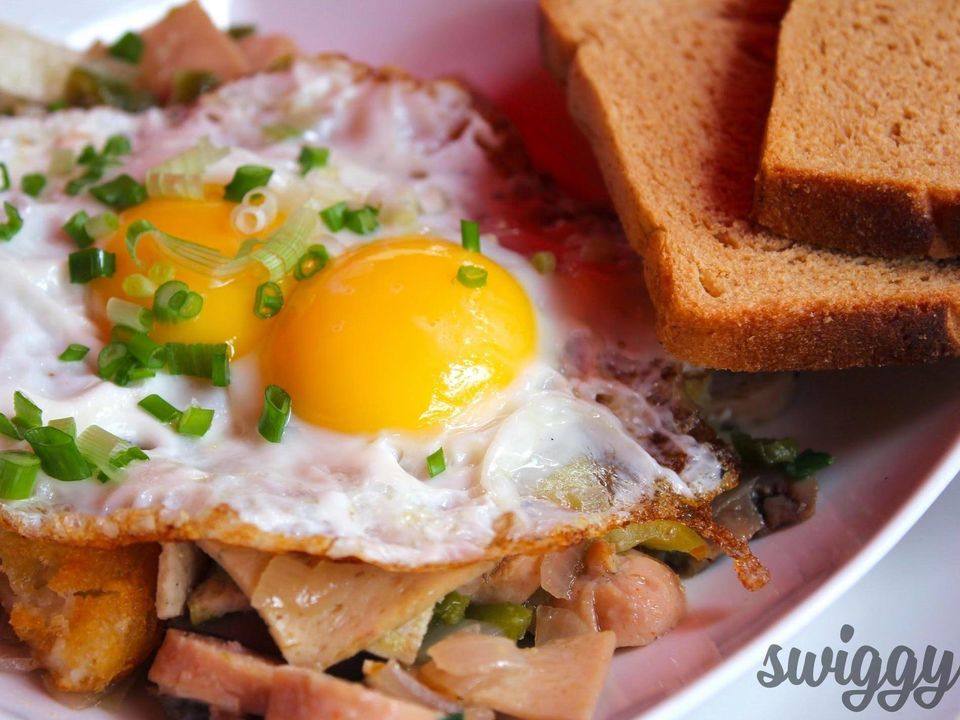 Where: Door No 4, 8th Main Road, Koramangala 4th Block, Bengaluru,
Open: 8Am - 5.30 pm (open all days)
Must try: Hole 9 yards hash, chocolate waffle with caramelised banana and complete veggie omelette.
Meal for two: ₹500- ₹650
I will admit, Plan B is a good plan any day and in any state. And although chances are that you might be making your way back to a place where you got your hangover from, to begin with(they serve up some mean beer cocktails)it still is a great idea. Because as long as they have the cure who cares, right?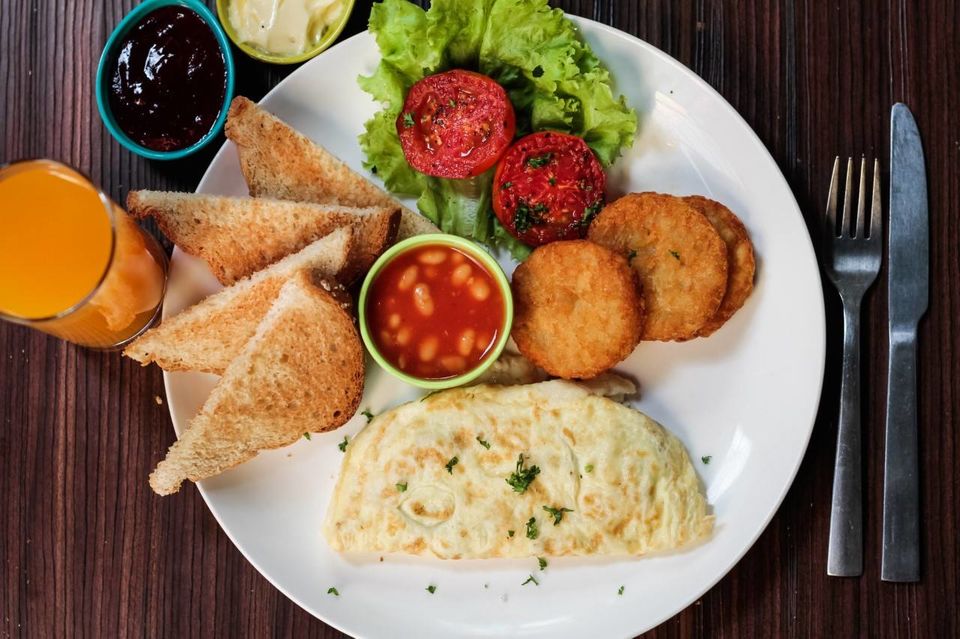 A haven for chicken wing lovers, this classic joint not only provides Bangaloreans with the best creamy buffalo wings in town, they also serve a damn good waffle.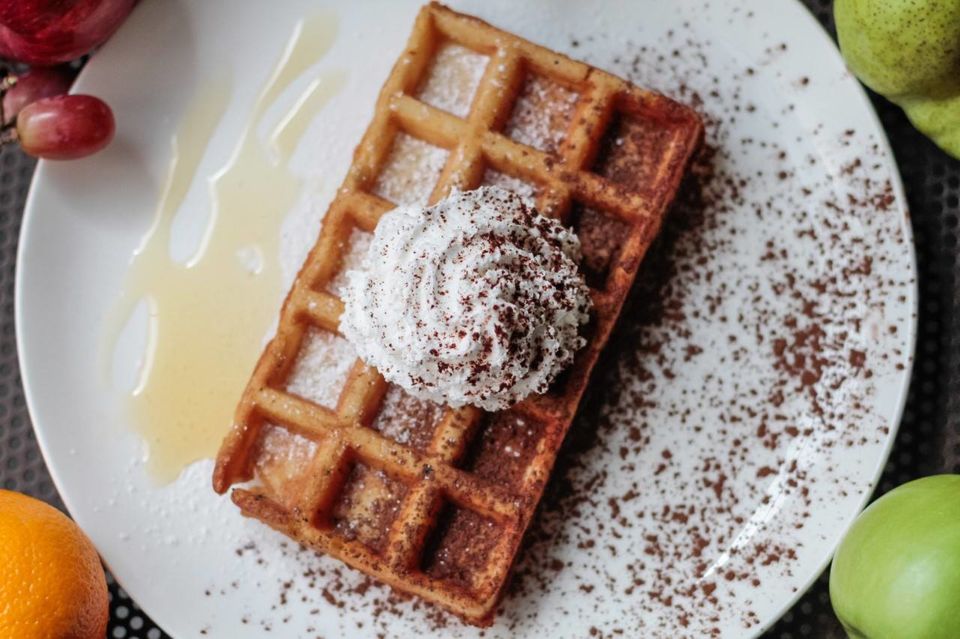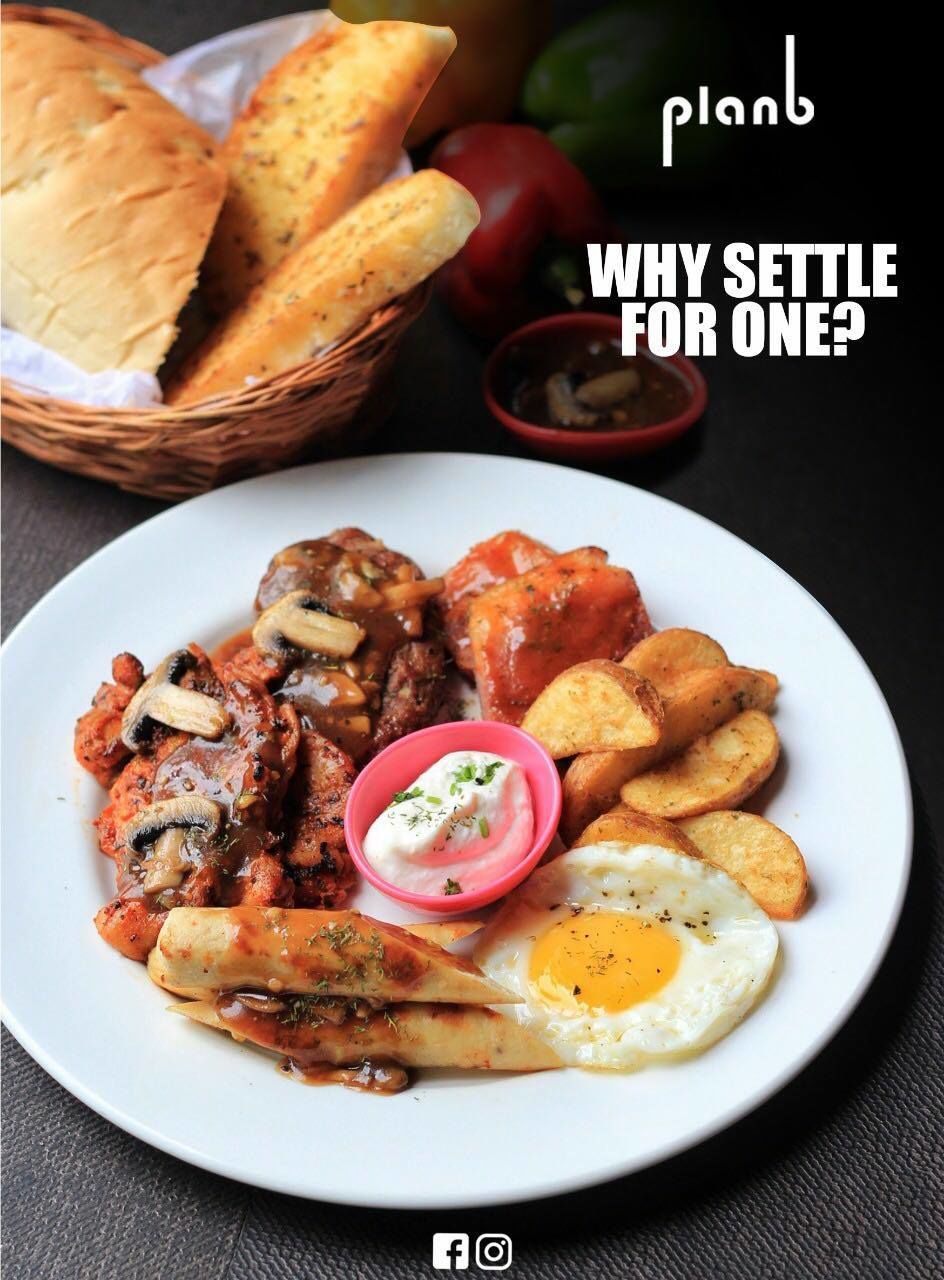 Where: 20, Castle Street, Ashok Nagar, Brigade Road, Bangalore
When: 12Pm -11.30 Pm
Must try: Fried chicken waffles and English breakfast with eggs, bacon, baked beans, grilled tomato and hash browns.
Meal for two: ₹1000
In HSR Layout, Cafe Here & Now whips up fluffy, perfect pancakes like no other with assortments of fruits and syrups. If you like your eggs runny with bacon toppings, they have it, you want your waffles with a little more whipped cream and extra caramelised bananas on top, they have it!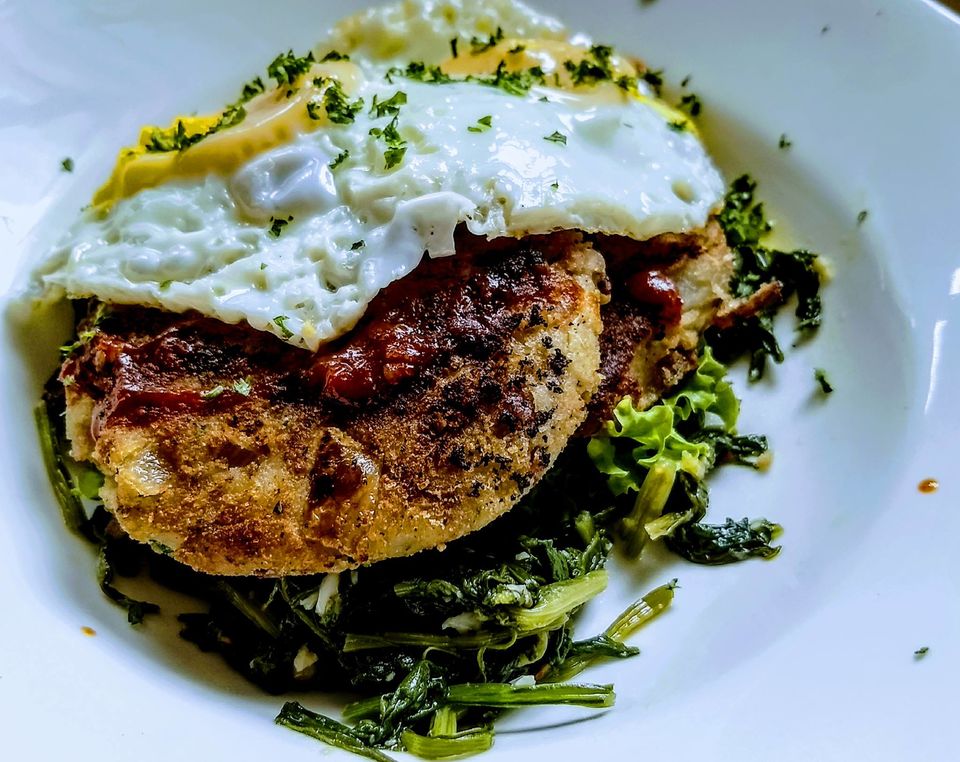 But that's not all they do, because they have a menu filled with inventive sandwiches, burgers, pastas, salads and lasagnas. And while food is the main event here, their shakes and coffees definitely don't disappoint!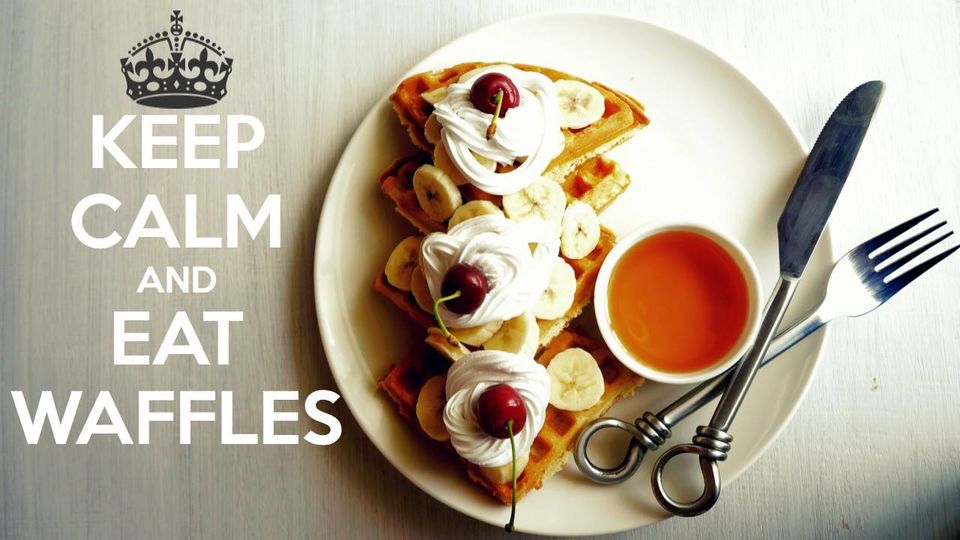 Where: No.-28, 14th Main Rd, Sector 4, HSR Layout, 14th Main Rd, Bengaluru, Karnataka 560102
Open: 9Am- 8 Pm
Must Try: Pork O Pine (roasted pork and pineapple burger) 5th Hangover Healing Sutra omelette and the Badmash Badshah (vegetarian burger with kidney beans)
Meal for two: ₹600- ₹800
If you're on the lookout for a hearty gourmet breakfast meal of freshly baked panini, croissants, and brioches, then Cafe Noir is just the place. This authentic French restaurant located in the heart of Bangalore boasts of food made from the freshest quality ingredients and offers the best take on a classic Parisian breakfast.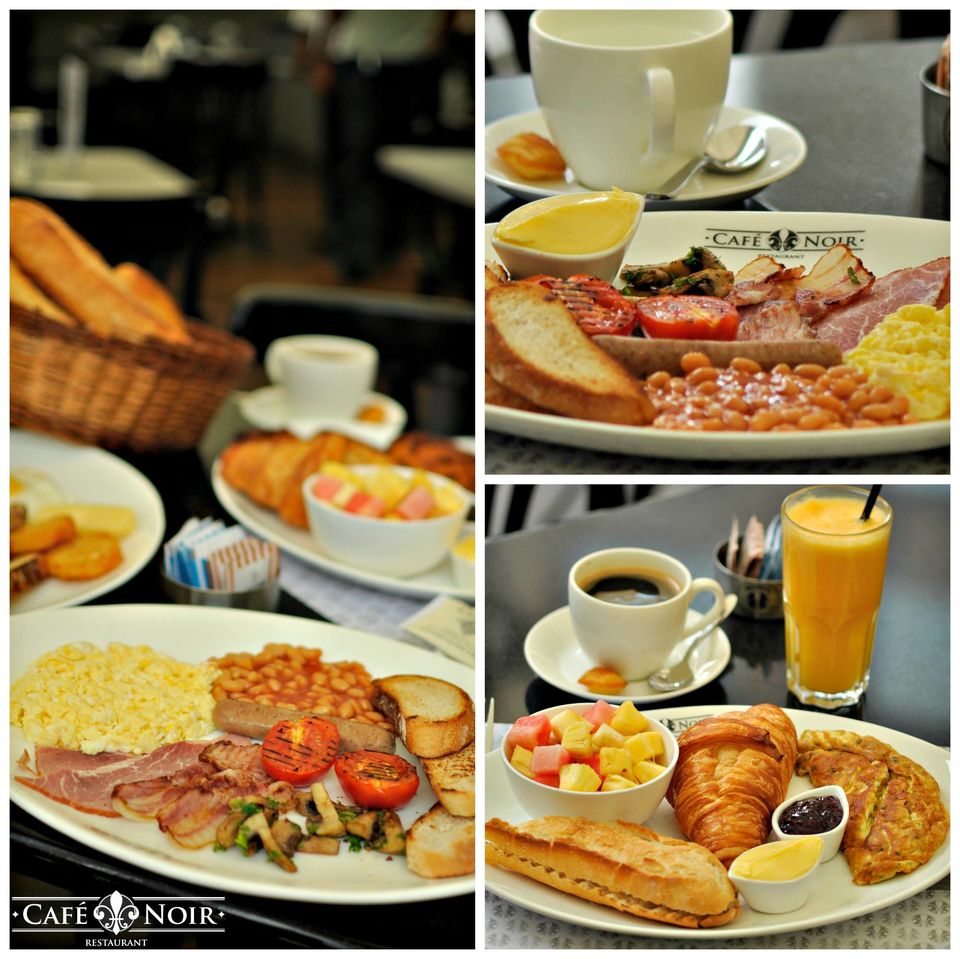 Whether it's their deliciously soft puff pastry or the crepes, Cafe Noir is just the place to start the day on a good, healthy and delicious note.
Where: 24 Vittal Mallya Road, Bangalore, India
Open: 10Am -11Pm
Must Try: Parisian breakfast (a hearty meal which consists of a croissant and a cup of coffee, brown bread, baked beans, sausages and salami) Grey mousse with orange and Quiche de la Mer (puff pastry filled with with salmon and asparagus)
Meal for two: ₹1200- ₹1500
If you are willing to venture to JNC Road on a weekend to grease away the effects of a heavy night, then make sure you head to Echoes, a bright, airy and quiet breakfast haunt in Koramangala.
The most striking quality about Echoes is not just the food and the environment, it's also the brilliant staff that is differently abled and does a mighty good job of running the place. And there is something very comforting about dining in Echoes because just like their breezy setting they keep their menu straight clean, simple and hearty.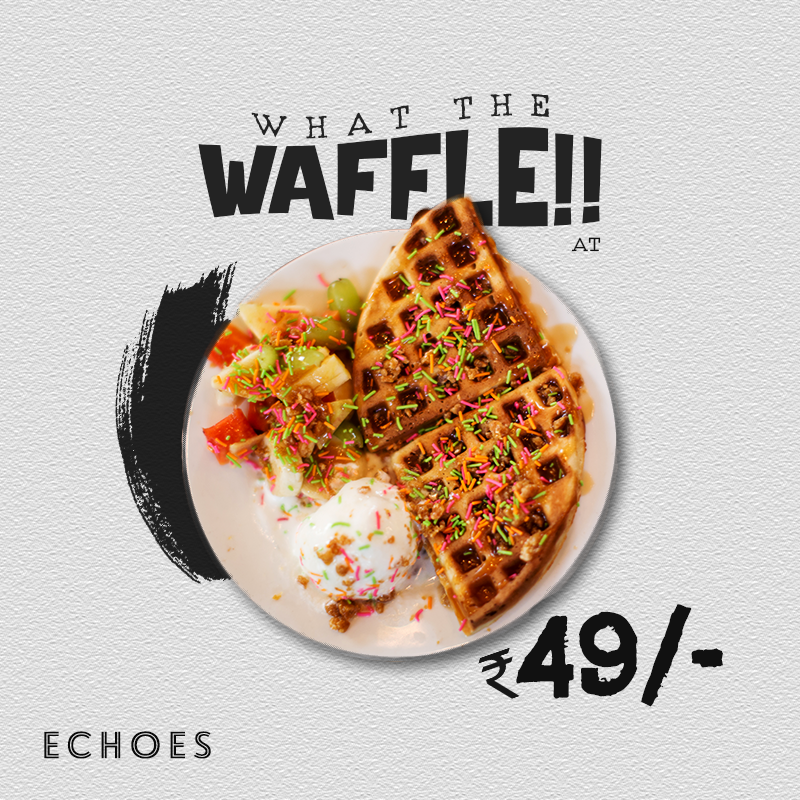 Where: 44, 4th B Cross Rd, 5th Block, Koramangala, Bengaluru, Karnataka, Bangalore, India
Open: 11Am -23.00Pm
Must try: Kanwar's fresh start( chicken sausages, salami, omelette, roasted veggies and toast) Mezze platter and the Ferrero Rocher milkshake.
Meal for two: ₹750
One of Bangalore's most trusted coffee suppliers, visiting the Flying Squirrel is like going straight to coffee heaven. This brightly lit, airy space that has been delivering the real coffee experience to patrons right at their doorsteps since 2013, now brings that experience in the form of a cafe in Koramangala.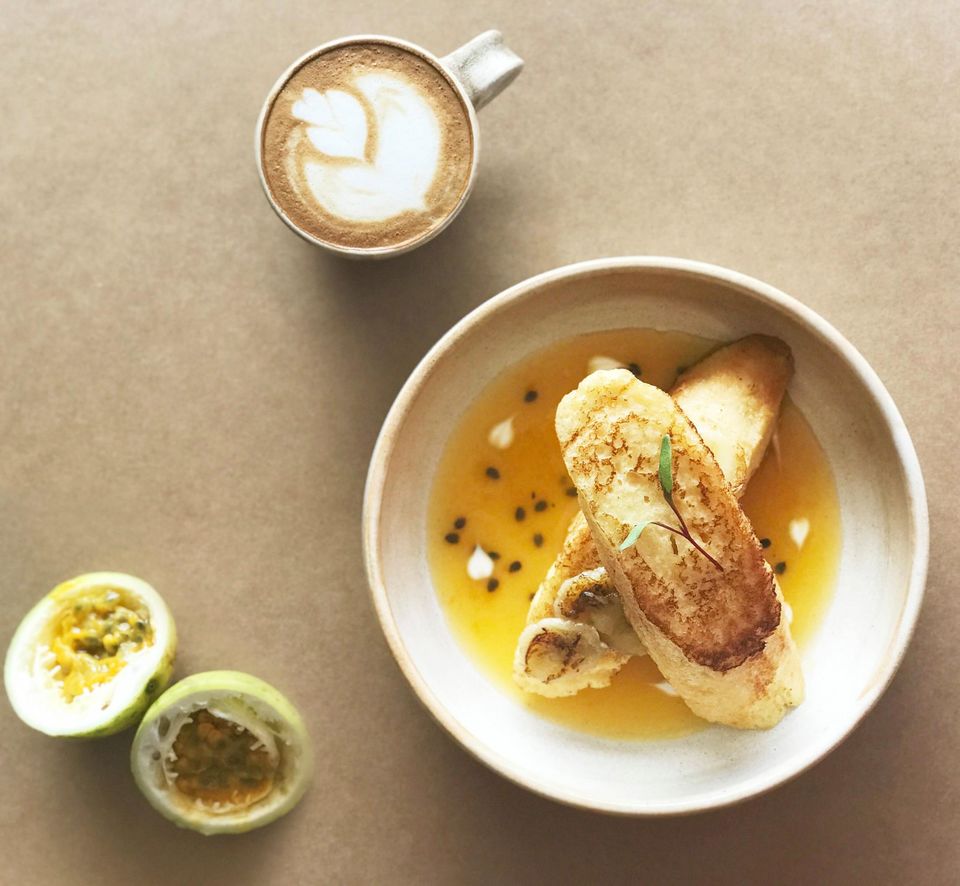 Their beans and roasting machine are on display and treated with respect, just like they should be. And while they celebrate all things coffee here, the food doesn't disappoint at all. Forget bacon, forget regular toasties, try their fresh take on French toast which comes with a passion fruit coulis and lightly caramelised banana.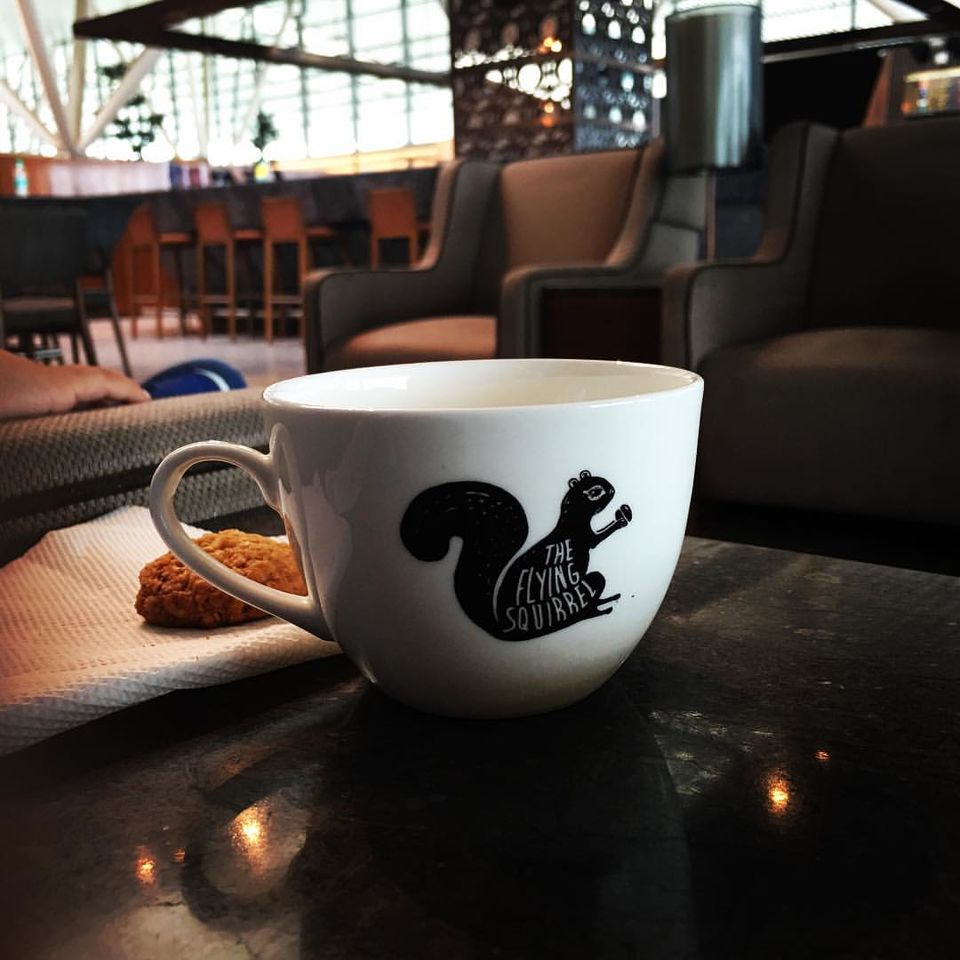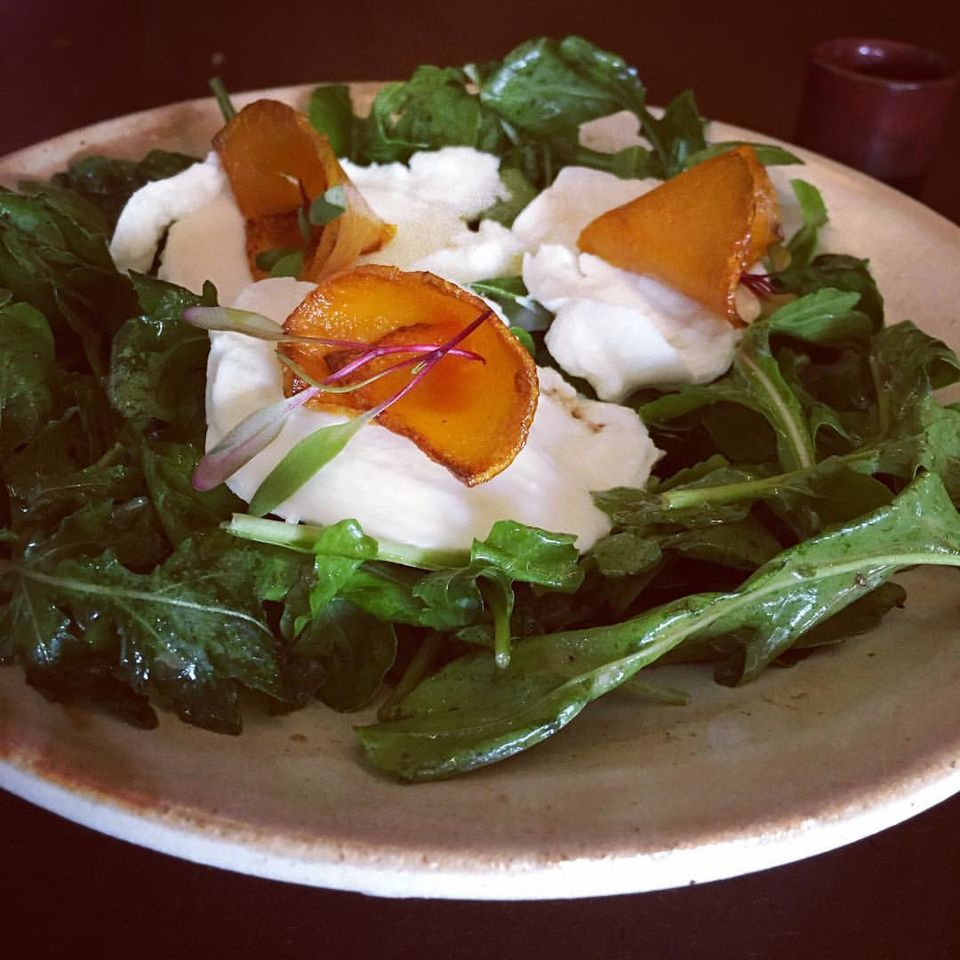 Where: 136, 1st Floor, Below Gold's Gym, 1st Cross, 5th Block, Koramangala, Bengaluru
Open: 9Am- 10.00Pm
Must try: The Sun-Kissed cappuccino, roasted pumpkin salad with arugula and beet micro-greens, Clouds in My Coffee and Parama cappuccino (a South Indian style blend)
Meal for two: ₹900
The 154 Breakfast Club is as straight shooting as it sounds, simple and hearty breakfast classics served all day, every day.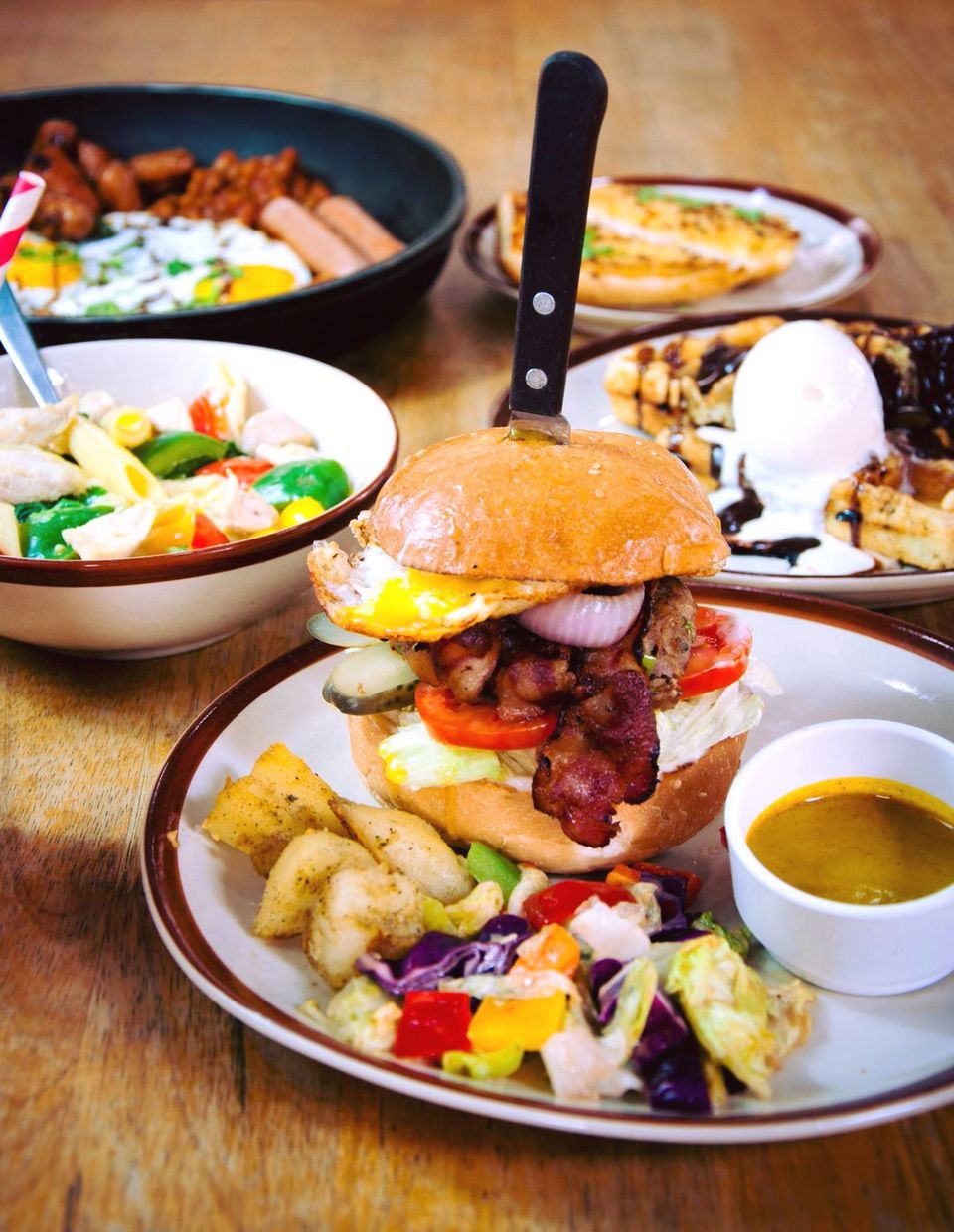 Revel in the three-way breakfast platter that comes with scrambled eggs, pancakes, bacon and toast or devour your way through the meat lover's delight which is eggs, chicken salami, ham, bacon, sausages and a few veggies to counter the meaty affair.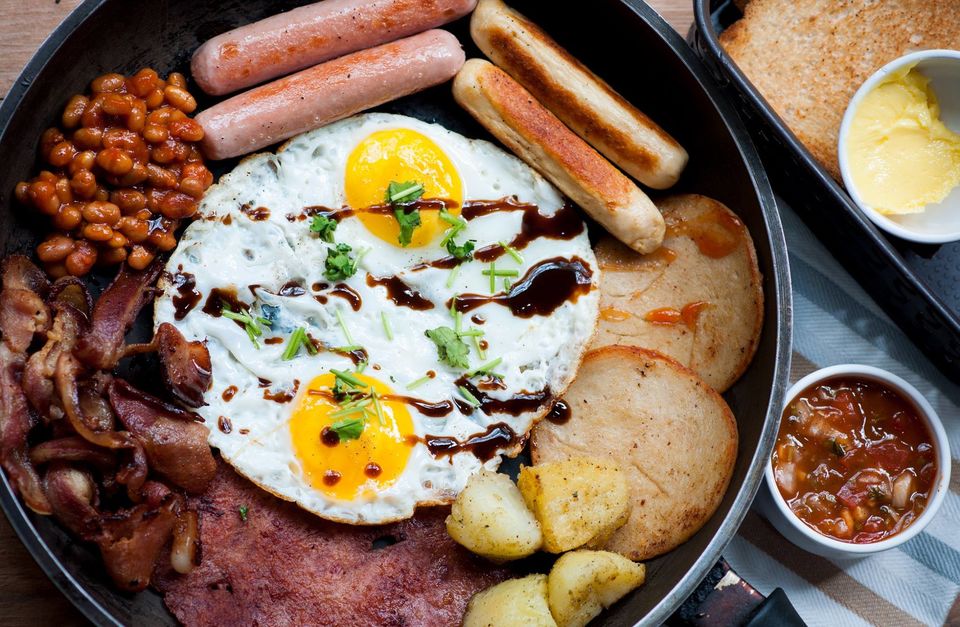 Where: 154, 8th Main Road, 3rd Block, Koramangala, Bengaluru
Must try: Blueberry pancake, spinach omelette and Nutella Waffle
Meal for two: ₹800
Open : 8 Am-3 Pm
Arty and bright are the words that come to mind when entering this charming cafe in Koramangala. The folks at Mr. Beans sure know how to serve a beautifully presented breakfast. From the classic take on frittatas to the Jamaican herbed chicken and the comforting wild berry tea, this place has something to offer for every mood.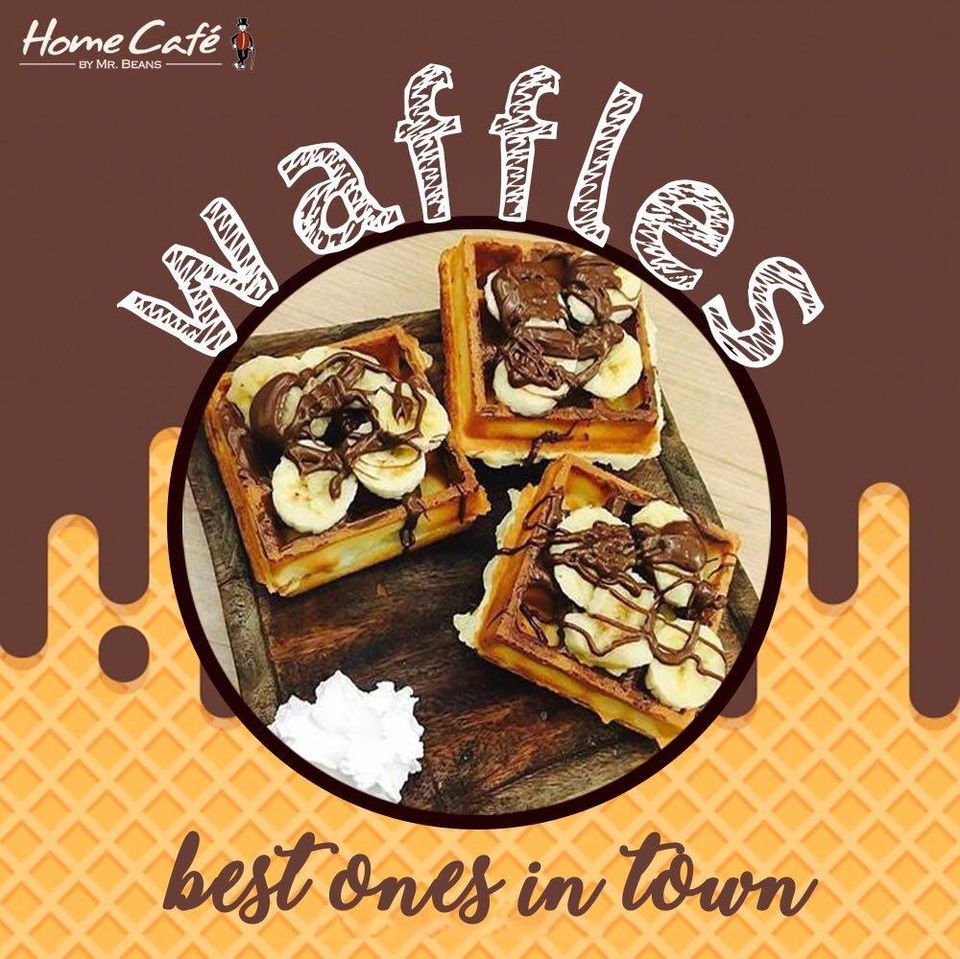 Where: No. 651, Tank Road, 3rd Block, Koramangala, Next to Karnataka Bank ATM, Banglore, Karnataka 560034
Open: 10 Am- 10PM
Must try: Chocolate waffles, cheese omelette and hot chocolate
Meal for two: ₹600- ₹800
This was our round up of a few of the best places to grab a hearty meal after a hard night of partying. Did we miss out on your favourite spot? Share your recommendations with us on Tripoto and inspire our community of foodies to find the right joint!