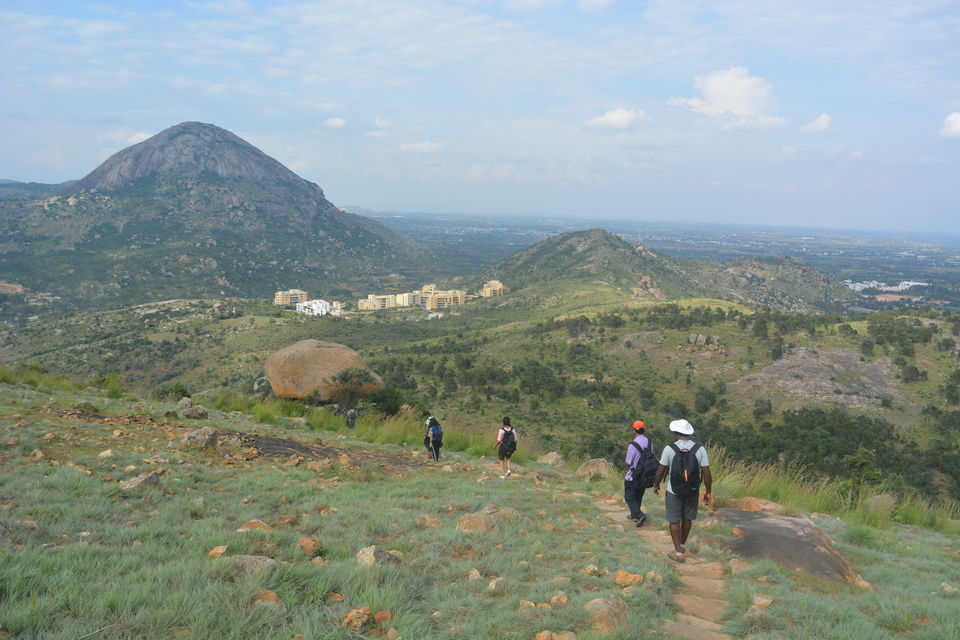 Channagiri Hills is located near Nandi Grama (popularly known as Nandi Hills) of Chikkaballapur district, approximately 60 km away from bangalore. Its beautiful place away from city crowds to get fresh air and spend some time with mother nature.
Most people use their own vehicle to reach here, i.e. early morning bike trip but you can use public transport from Kempegowda bus terminal (Majestic) terminal 3 to Chikkaballapur bus stop (35 km) and from there to Nandi Grama (26 km). Btw there is Nandi railway station and you can try that one too.
Trip route :
Majestic -> Chikkaballapur -> Nandi Grama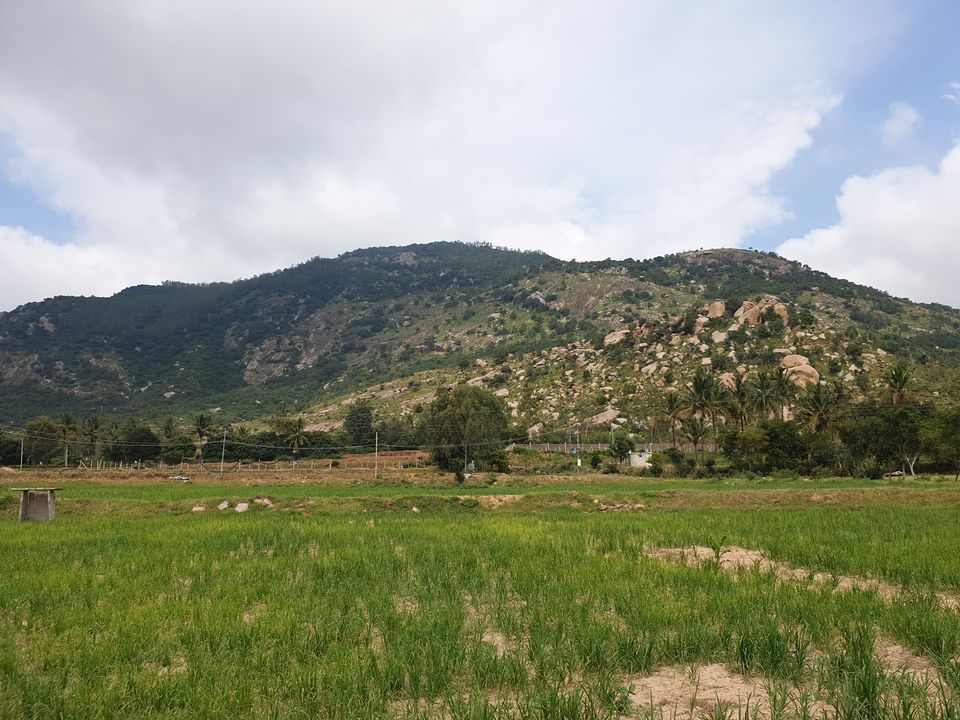 I joined an ongoing trip of Bangalore ASCENDers. It was an early morning of Sunday and we had to catch our bus from Majestic terminal 3. we had breakfast near Chickabalapura bus stop and from there we boarded another bus to reach Nandi village. from here Channagiri hills is nearly 3 km away and we walked.It was a sunny day. I looked at my watch - 10 o'clock. hmm, it gonna be a hot day. ufff!!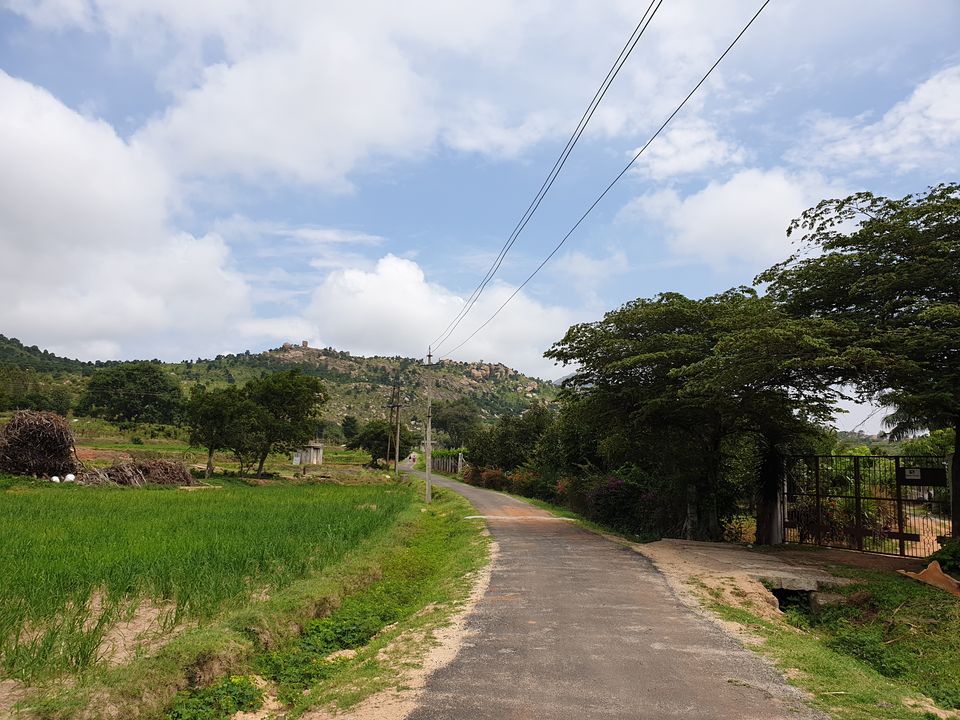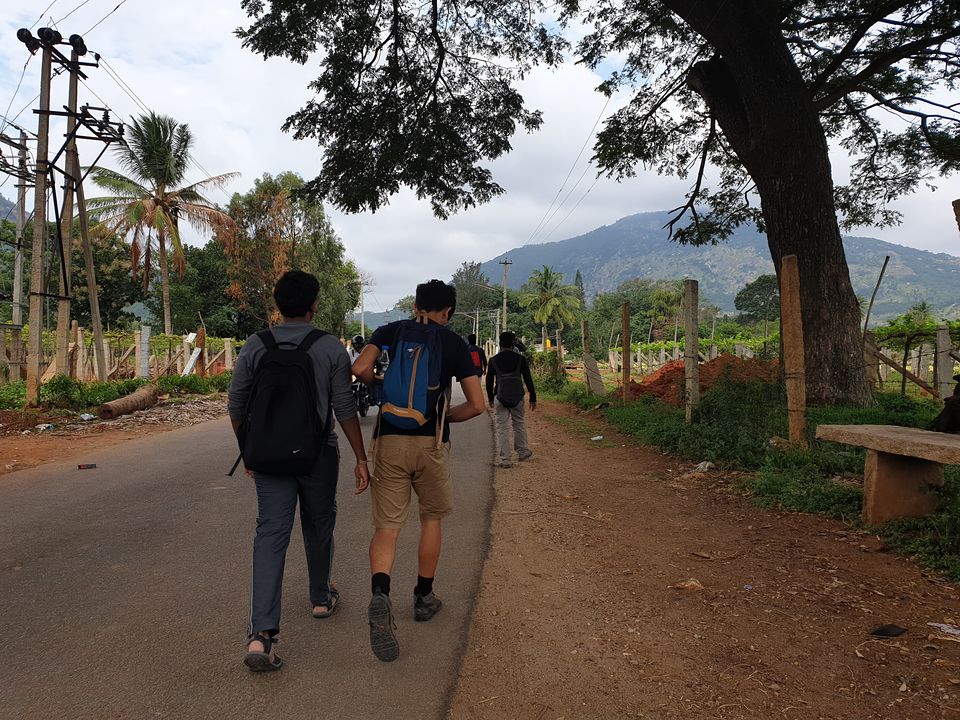 In the way, there are Nandeeeshwara Prabhu Temple, Graveyards, Potter's house, Flowers and Sugarcane fields. If you have time, must give a visit, people are quite welcoming and happy to chat.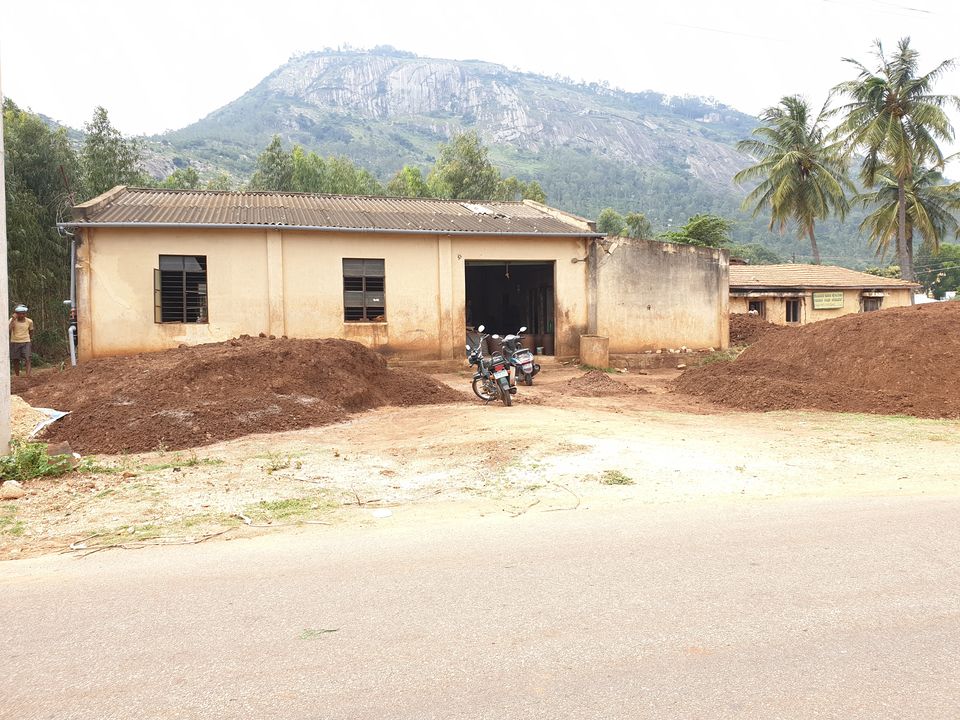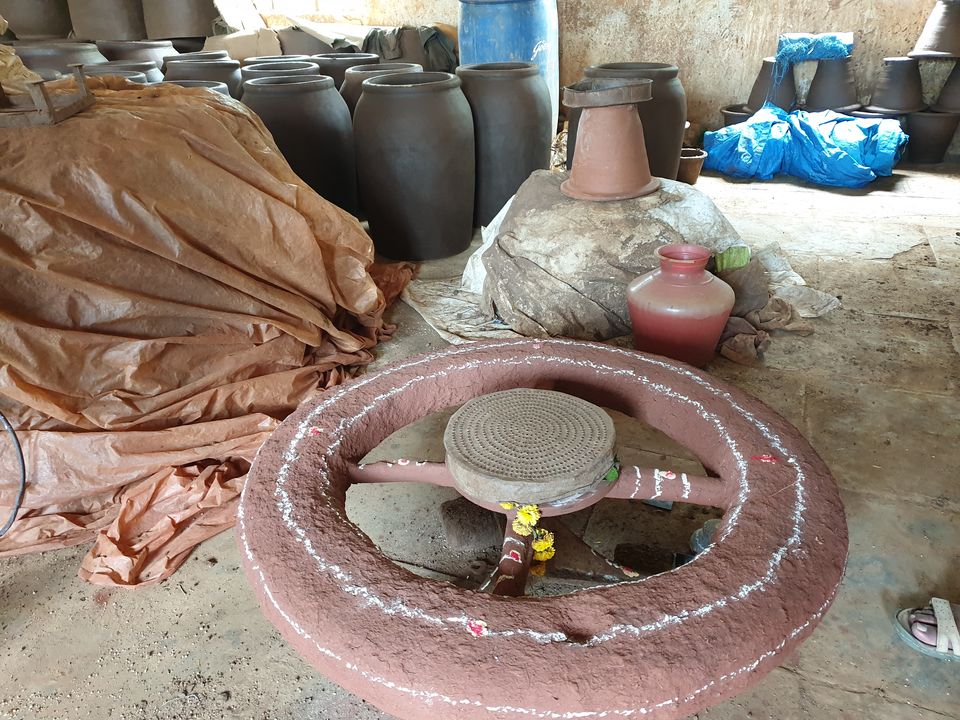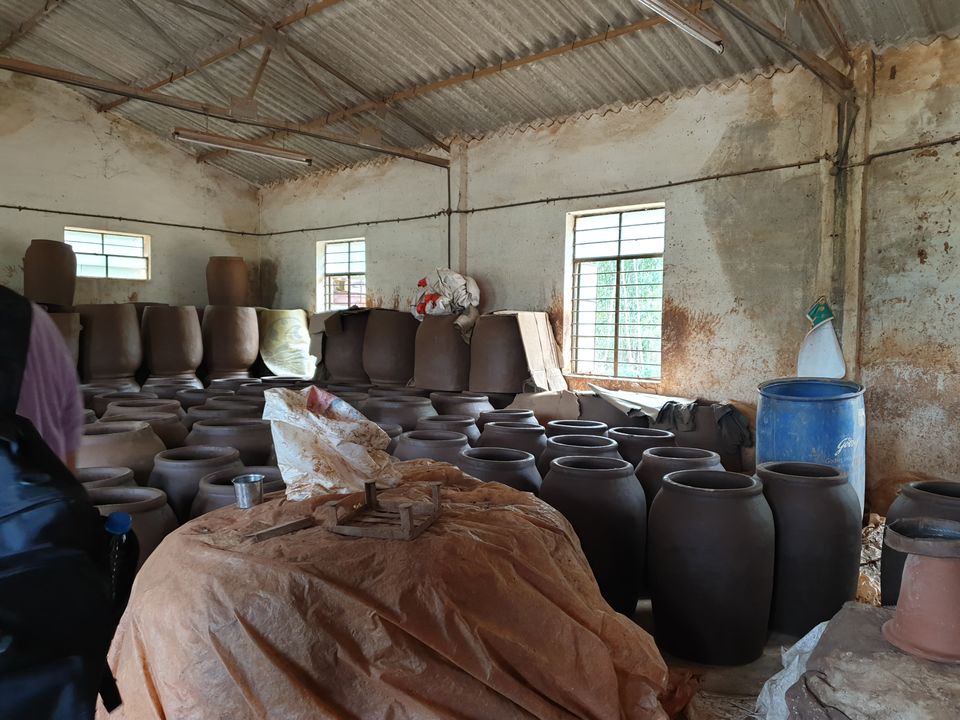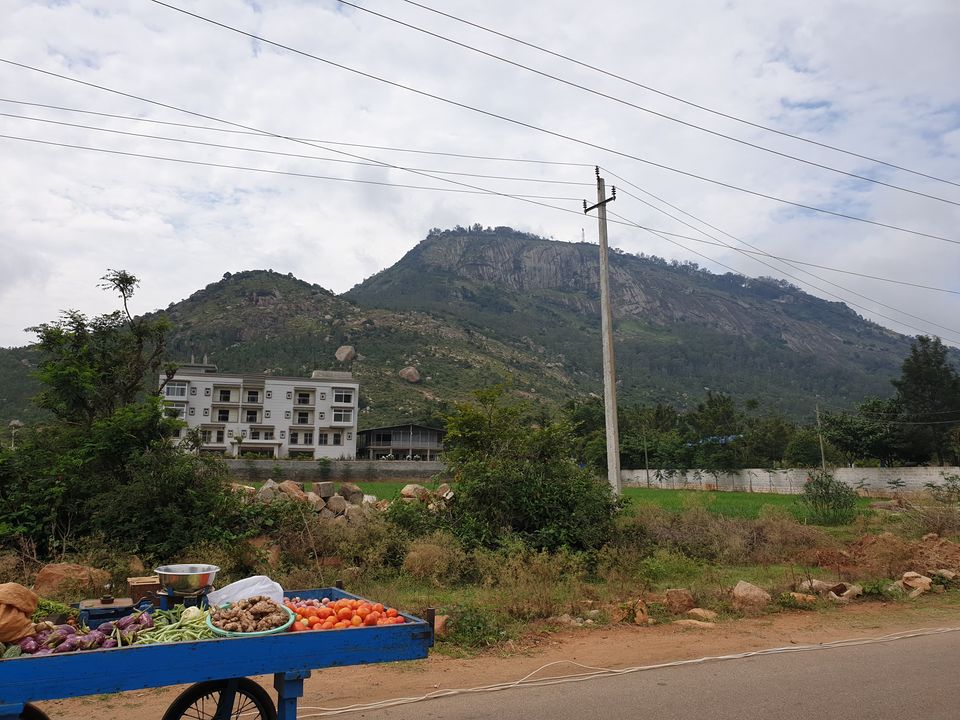 We passed through all of these to reach the foothills from where our trek would start. The southern side of the hillock is an easy terrain and we choose the western side one which is usually not used by people. One has to go through shrubs and anthills.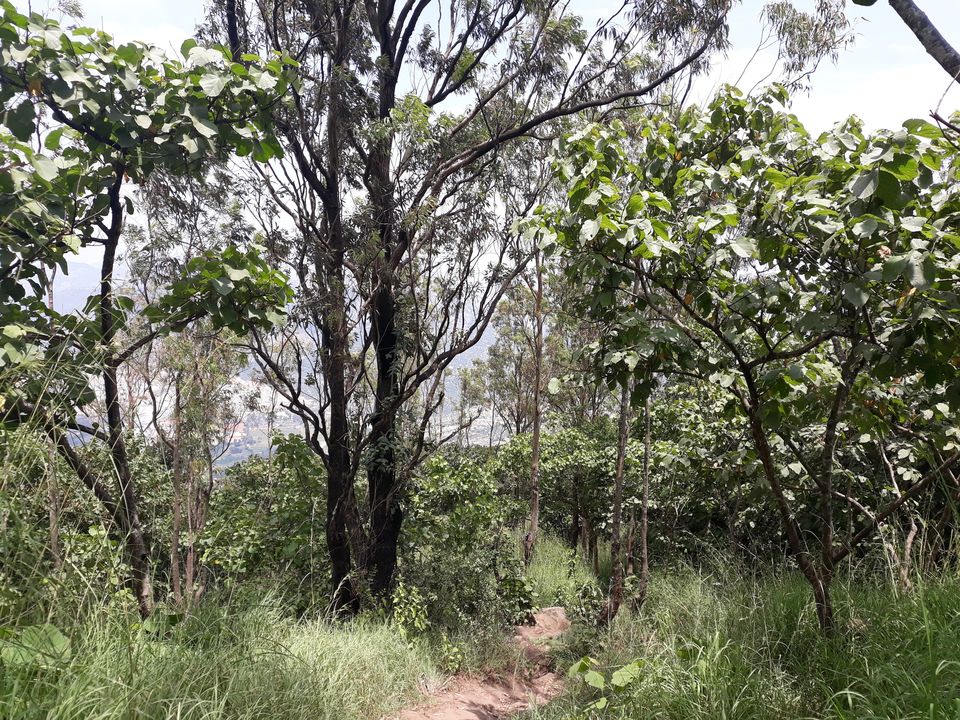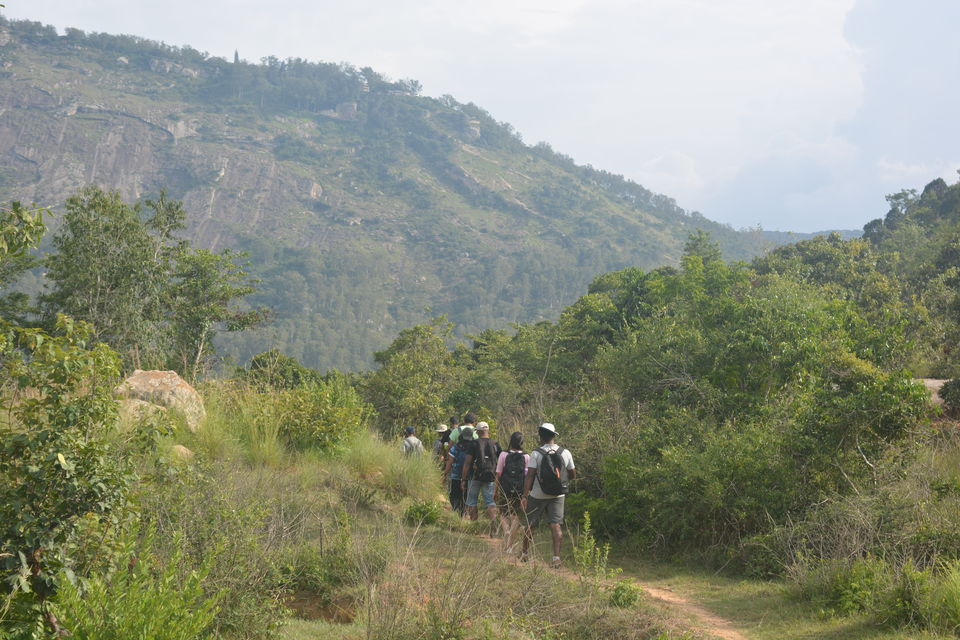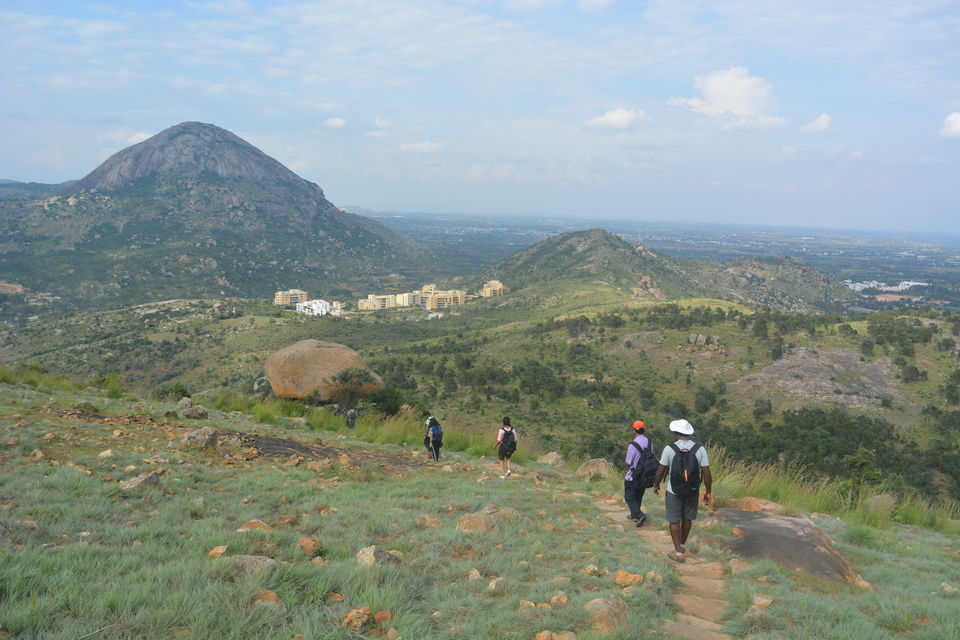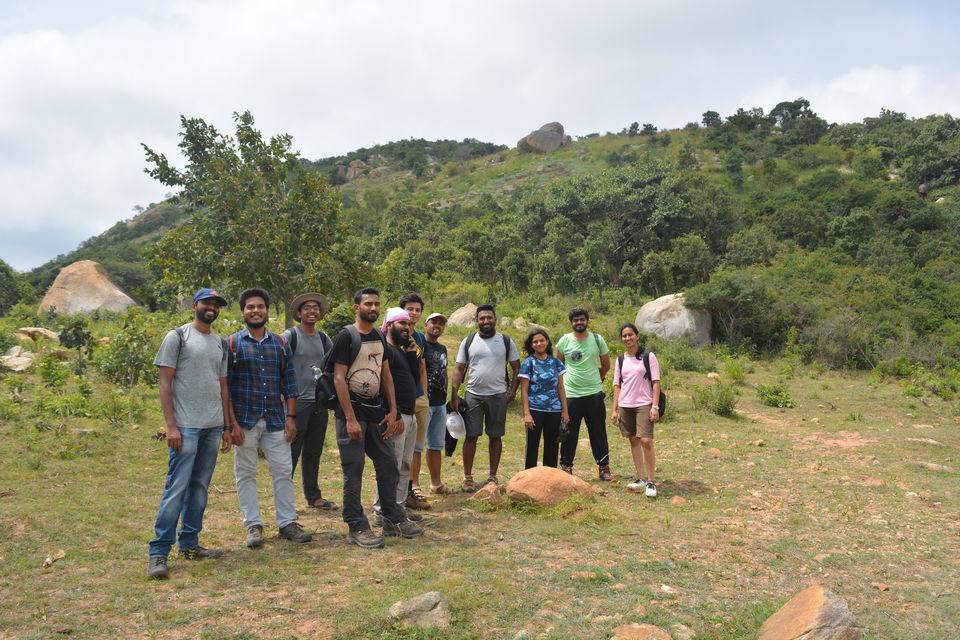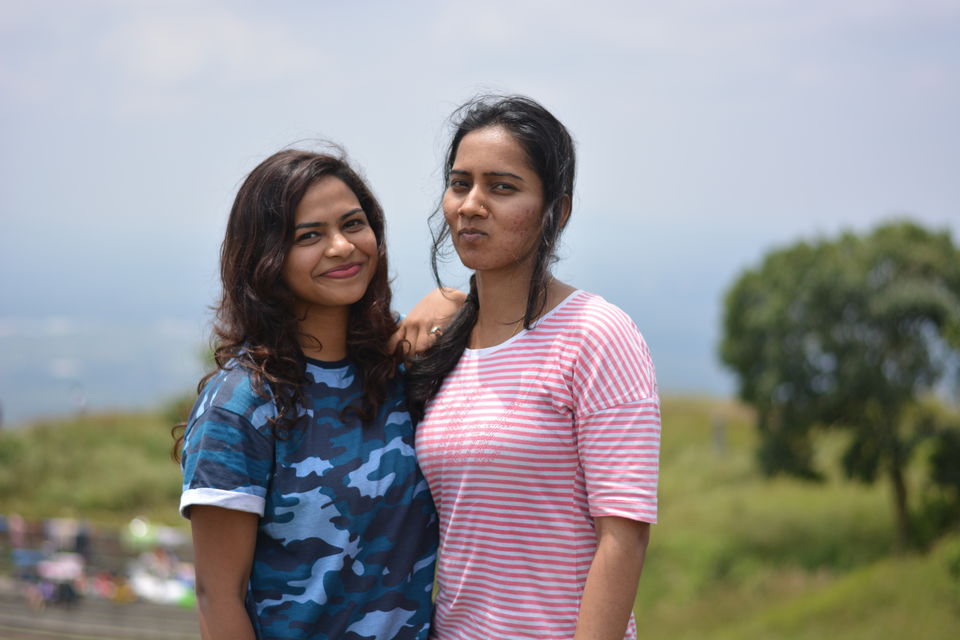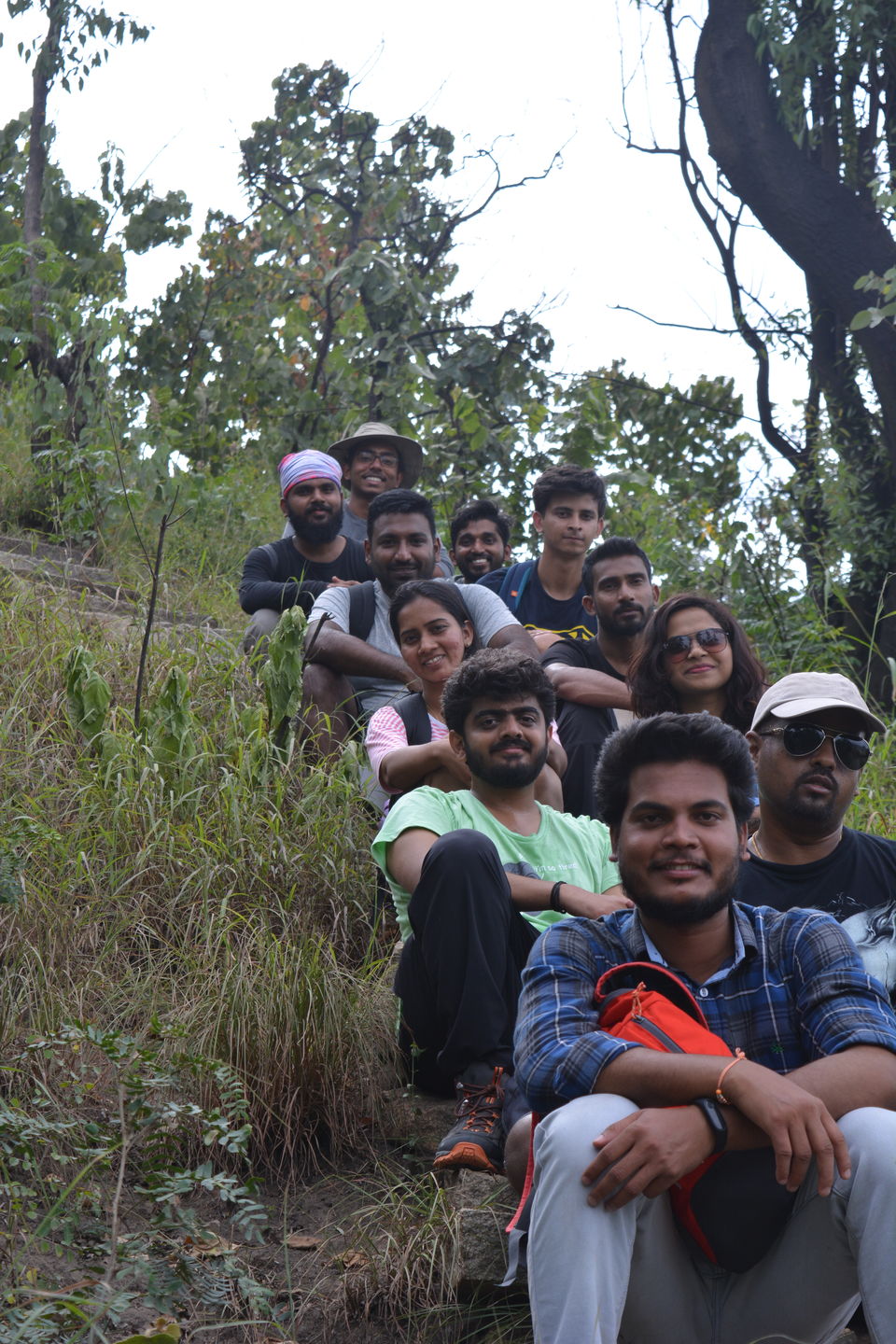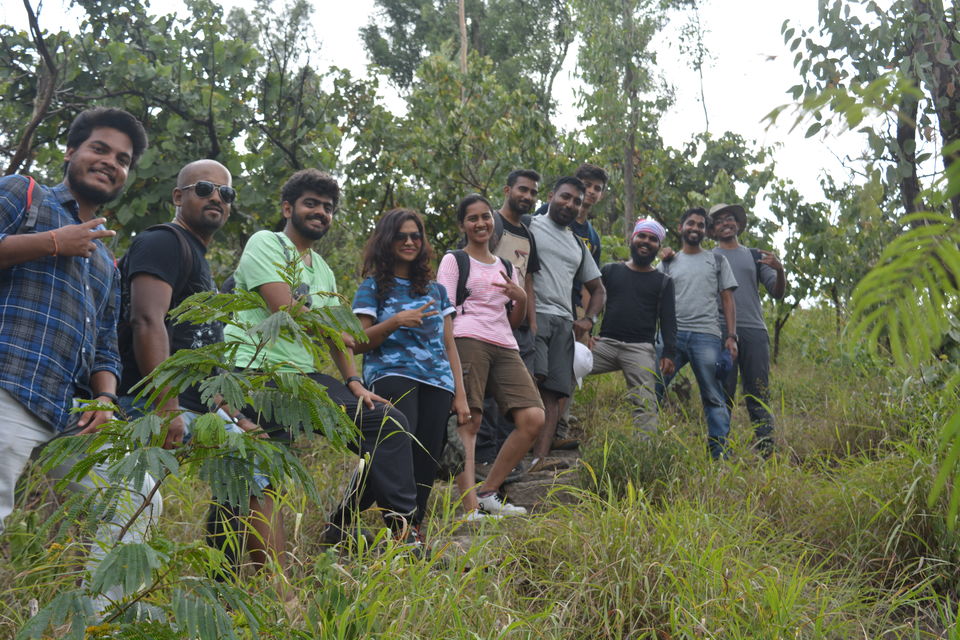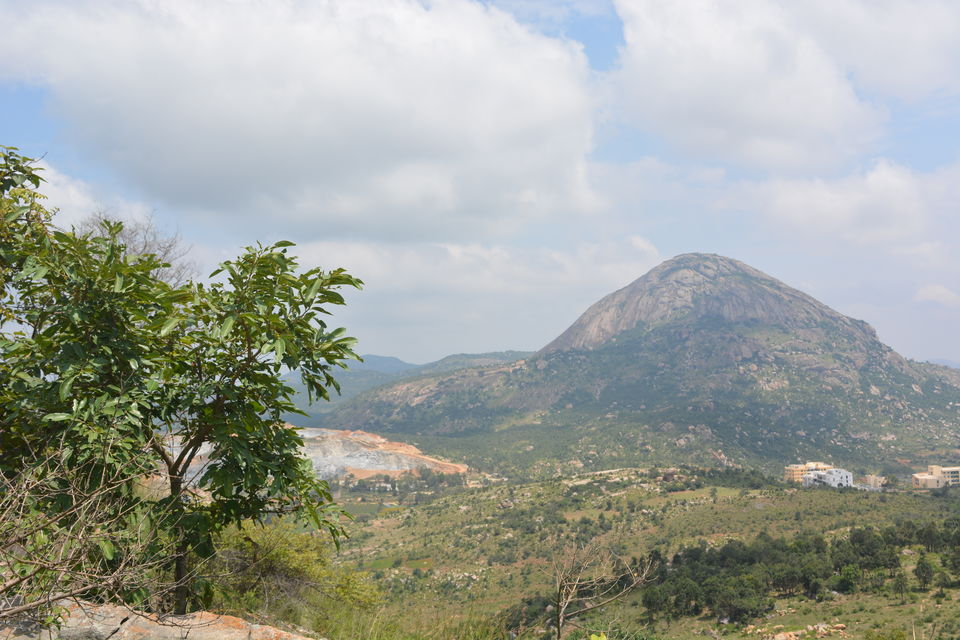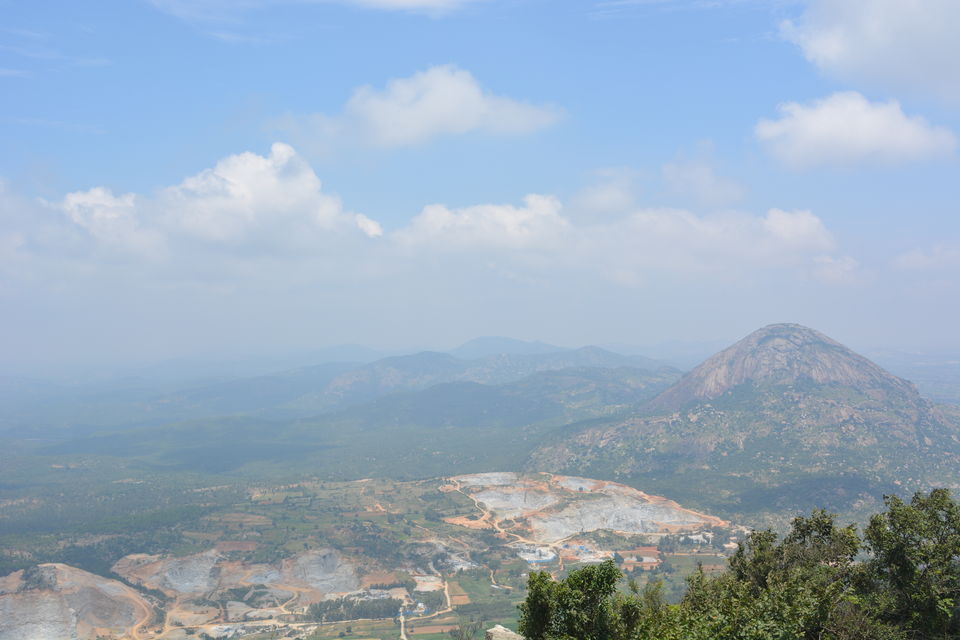 It was a bit cloudy when we started and became sunny before we reached the peak. Advice use cap to avoid sunburn. the path is through rocky terrain and the greenery make it beautiful. Its 4 km one-way trek and nearly took 2 to 3 hours. at the summit, there is Anjaneya Swamy temple.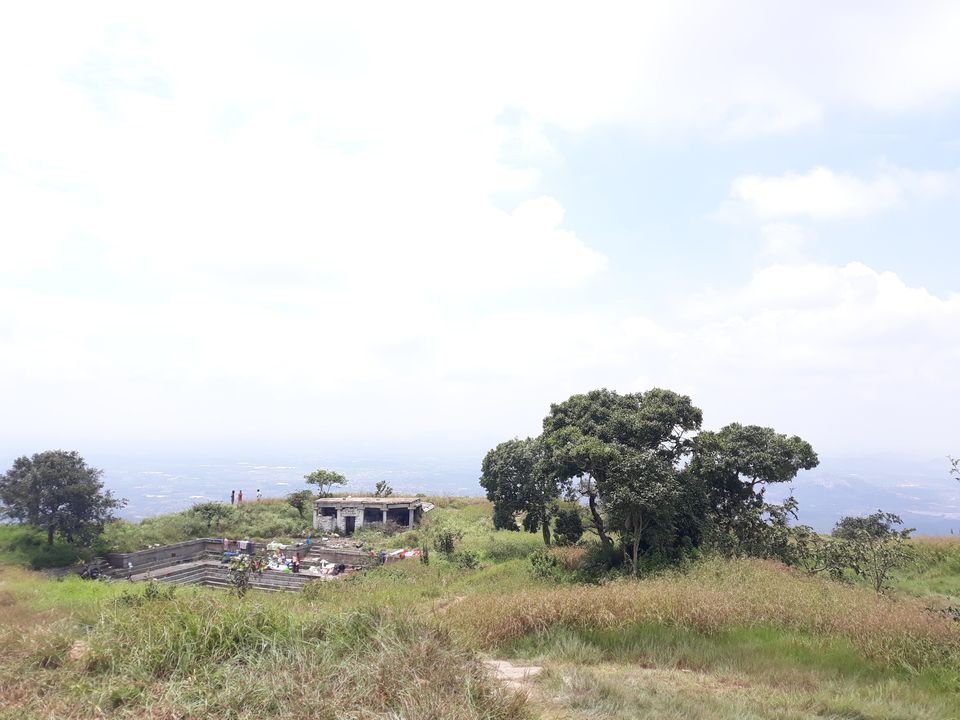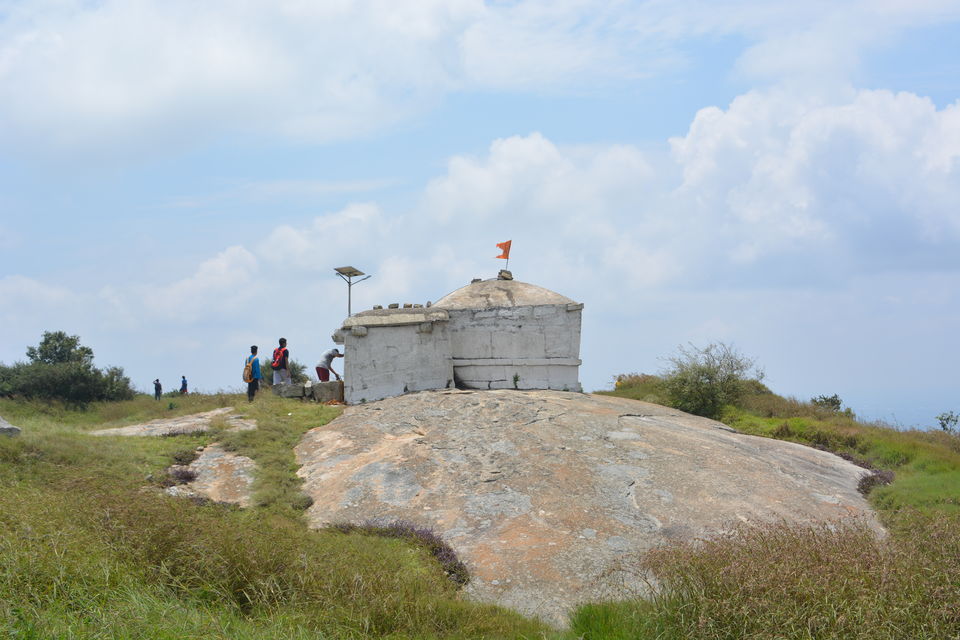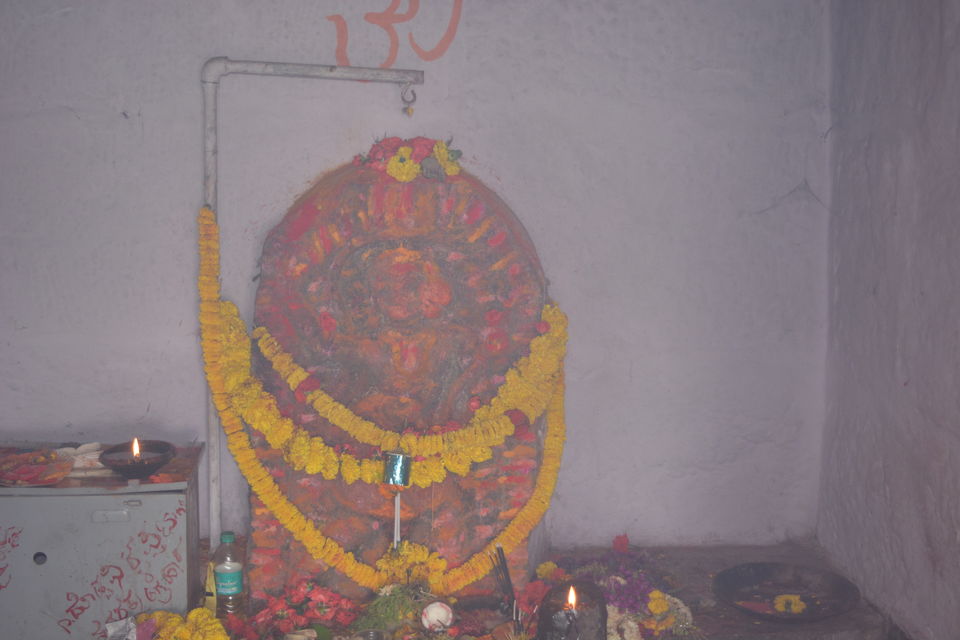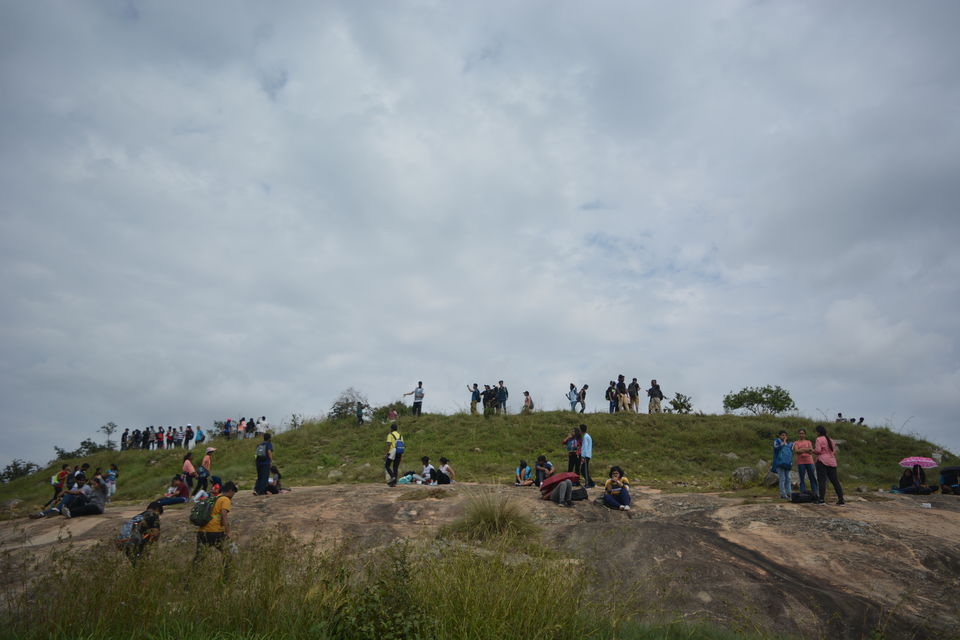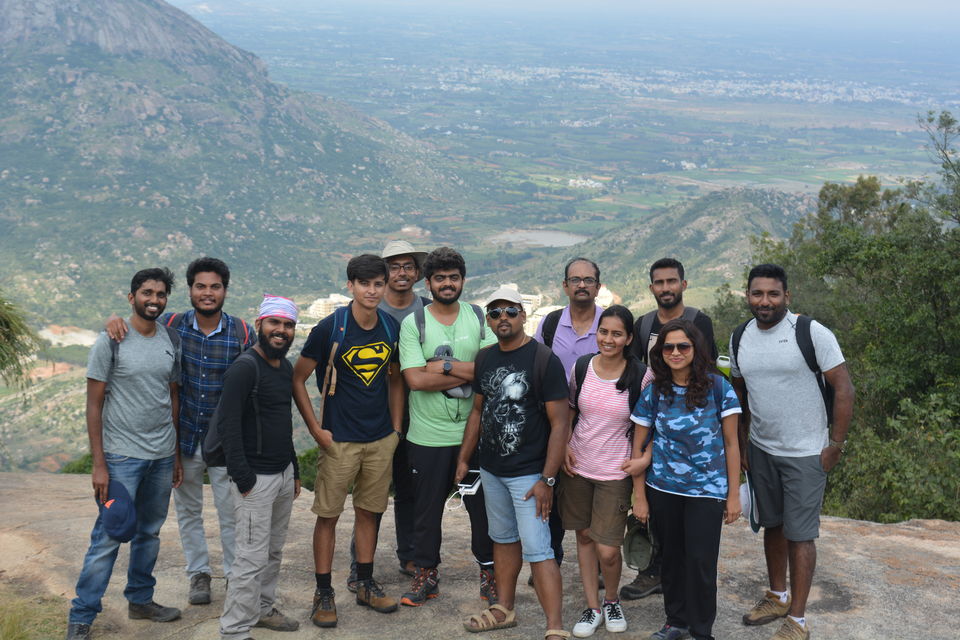 We have snacks and lunch at the top watching the mesmerizing view.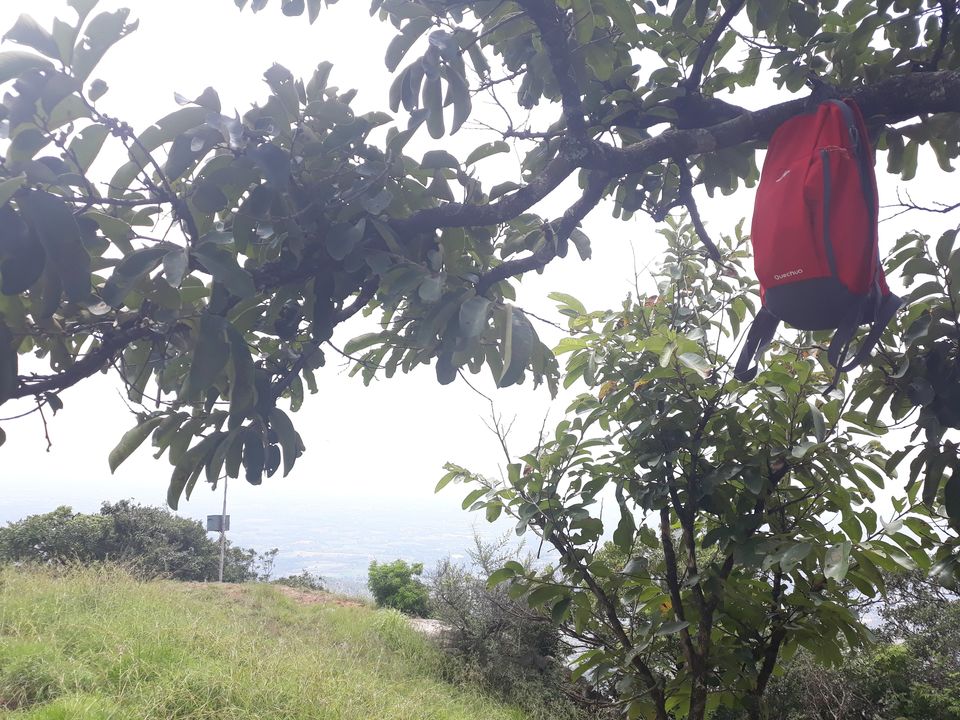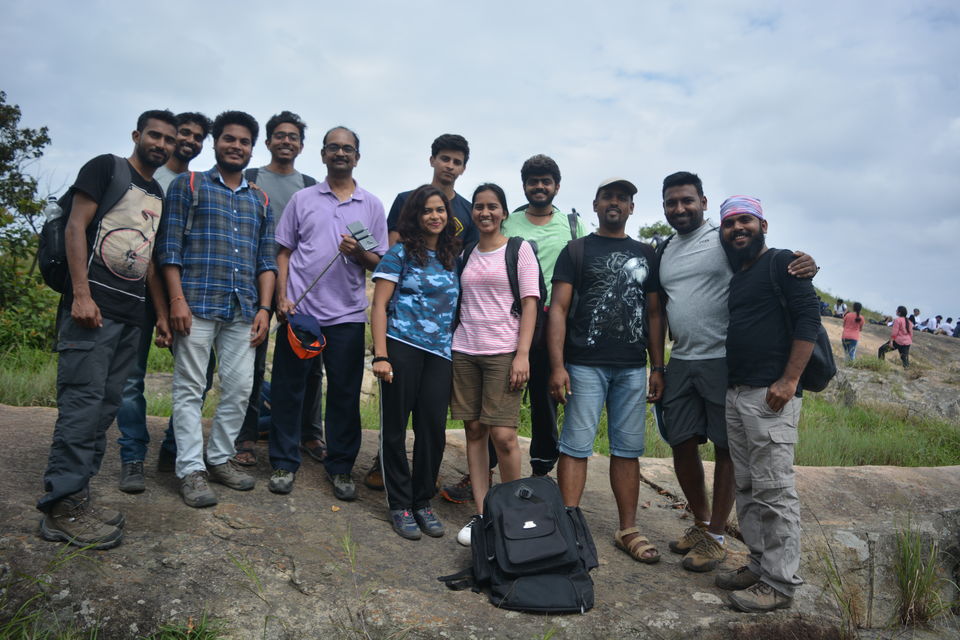 Sun was playing with clouds and the cold wind was blowing. I look up-to-the horizon and whisper, now today.