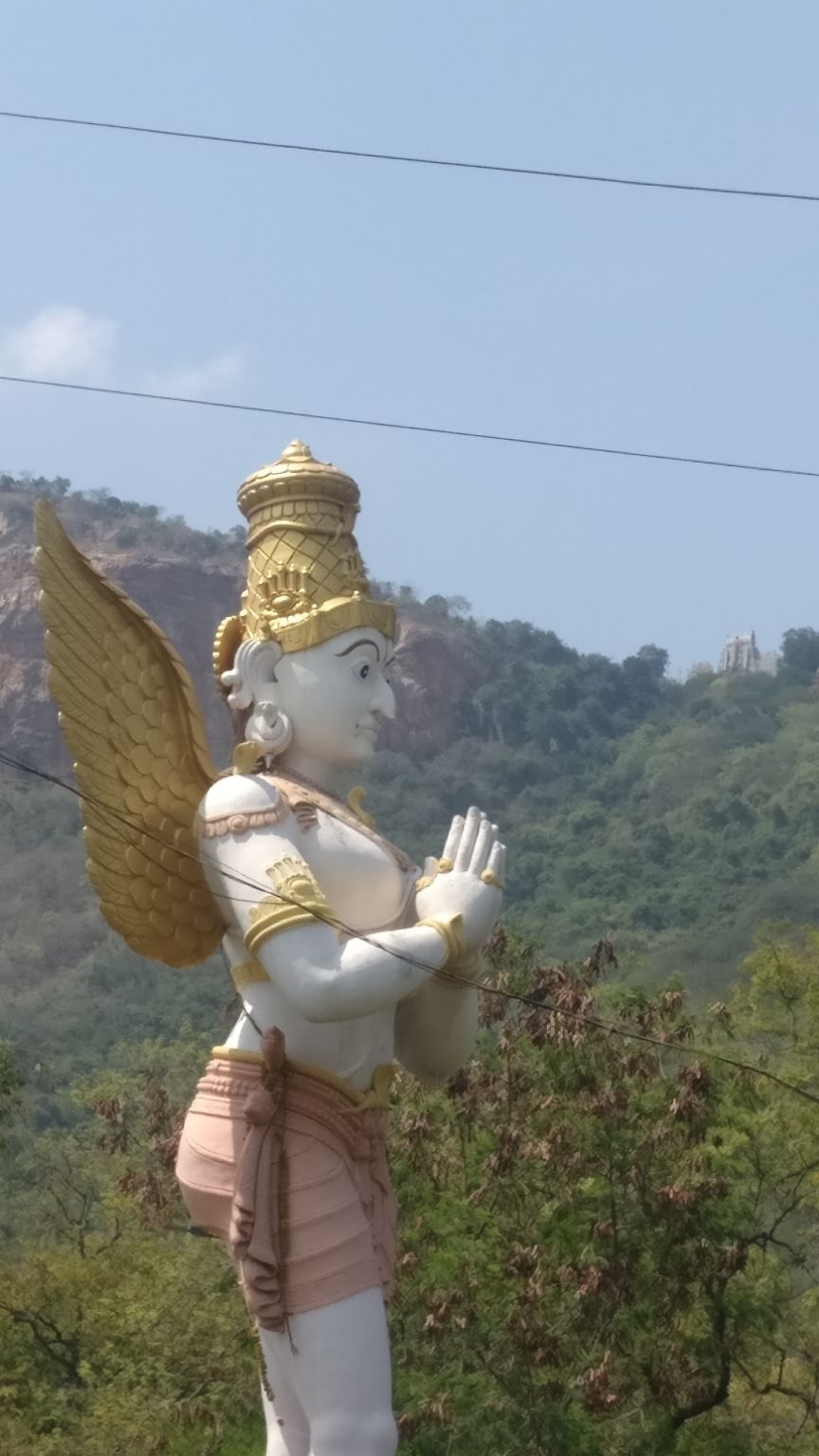 I had heard a lot many experiences about Tirumala Sri Venkateshwara swami darshan. Everybody had a different story, different episode. It was my turn to confront the divinity now.
It's my birthday. What else can I gift myself other than a bike ride. Panther filled with 14lts fuel, me and my brother left Bengaluru at 4.30AM.Reached our stay at 11.30 and rested.
Being a trek enthusiast a 12km footway to temple should not demotivate me. Though you can go to temple in motor vehicle ways, trekking to peak would add more memories.
You can park your vehicle at Sri Balaji tourist parking.
Knowing that we have to climb 3550 steps and cover 12km to reach the top we started at 1.00PM. It was well constructed steps and had a roof over us till the end of trail. With lots and lots of shops to cheer ur hydration and hunger needs. At the beginning of the way you will get a Divya Darshana pass. You have to complete the trail for the pass to be valid.
Availability of drinking water, food, washrooms was very impressive. Devotees of different age groups, families, newly married couples, small children, fitness freaks, elderly people all were part of this. We have to get our pass verified at step number 2083, where the QR will be scanned.
Finally the moment we step on the step number 3550 is the moment of satisfaction. All the sweat, all the pain, and all the calories burnt paid off.
Then at a hall maintained by TTD we got freshen up and head towards the entry of the temple. We joined the queue at 6.00PM. This temple has a different definition for cleanliness. Dustbins all over, sweepers cleaning every minute probably, kind and helpful guides impressed me. After an hour being in the queue we were put into a room where all devotees were made to sit. Milk, water, food all available on timely basis. And after waiting for an hour or so, we were called to darshan.
The "Govinda Govinda" chants all over the crowd gave goosebumps. The queue continued, the nearer we reached to deity the louder the chants got.
Finally it was our turn to witness the holy Sri Venkateshwara swami. 2 seconds, yes just 2 seconds is the time given to fill our eyes with the holiness. The moment you realize you are seeing him you ll be dragged out of the place. But you will witness the most blessed 2 seconds of your life.
Then we moved on visiting other deities present inside the temple. And then came out of the temple at 9.30PM. Collected the famous laddu prasada in the counters and went for Anna prasada provided in the temple. And returned room at midnight 12.