Kaivara is a small town in the chikkaballapur district of karnataka state, located northeast of bangalore, India. Kaivara is a popular place to visit, as it is close to Bangalore(about 65 km). Free boarding and well maintained, low cost accommodation is available at the ashram.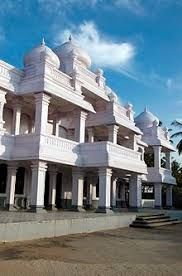 Saint Narayanappa:
Kaivara is  famous for Saint narayanappa, popularly known as kaivara thatayya who was also a poet. Narayana also composed keertanas in praise of Amara narayana, incarnation of lord vishnu, in both kannada and telugu languages. The keertanas are comparable to famous keertanas of famous poets.
Kaivara has an ashram dedicated to the tattayya that has become a pilgrimage and a tourist destination.
There is a cave where tattayya meditated and attained the supreme enlightenment. The ashrama, the cave, Amara Narayana swamy temple, vaikunta temple by the side of the cave, and the hillock on which Bheema is supposed to have killed the bakasura are all places worth visiting. The town was known as ekachakrupa in dwaparayuga. The pandavas of India's greatest epic Mahabharata lived here during their vanavasa period. Bheema the brother of dharmaraja, has established a temple dedicated to lord shiva. A park is maintained by forest department of karnataka is located nearby.
Points of interest:
1.Amara narayana swamy temple:
The temple of sri Venkateshwara was established in the form of Amara narayana, god of eternal life. Also as per the legend the amaranarayana idol here was installed by loed indra. The story is associated with indra killing vritrasura in satya yuga. Indra installed dieties of lord narayana in five places-sri amara narayana in kaivara, sri desh narayana in budigere, sri veera narayana in yadokodi, sri adi narayana in yallodi and sri lakshmi narayana in gadag.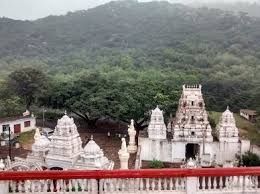 2. Kailasagiri cave temple :
The temple of lord shiva and ambaji durga cave temple on a rock are located about 7km from kaivara, which are being restored. The magnitude of the cave and  the efforts made to construct the cave temple are impressive. At the foothills of kailasagiri for the benefit of devotees free prasadam distribution Centre is arranged.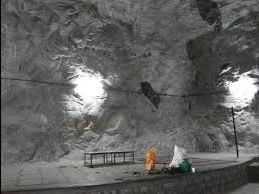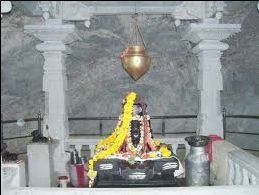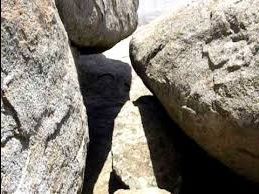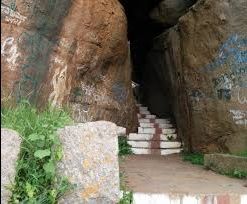 3. Yogi narayana mutt:
Ashrama dedicated to the tattayya where he was buried alive as a ritual of jeevasamadhi. Thattayya did all his meditation inside the cave which is 3km from kaivara and they call it gavi. During his period of meditation, a tiger used to guard him and few years later he was enlightened.
4. Vasavi kanyakaparameshwari :
The goddess vasavi is the sacred god of vaishyas community. This is a newly built temple. We can also see idols of lord ranganatha swamy and lord shiva parvathi here. There is venugopala swamy temple nearby.
5. Bheemalingeshwara temple :
During agnathavasa of pandava, they stayed in kaiwara for one year. During their stay, Bheema fought the demon Bakasura, put the demon into a cave and blocked it with a huge rock. The rock came to be called bakasura bande. After taking a life, Bheema was burdened with Bramahahatyadosha. To rid himself of it, bheema established a Shivalinga, followed by his brothers and mother. Later temples were built and came to be known as Bheemalingeshwara temple.
6. Lakshmana theertha :
Located on top of the hill in front of chamundeshweri temple, laxmana theertha dates back to the period of thretha yuga. While in exile, rama, seetha and laxmana were said to have gone there. Laxmana used an arrow to make a hole in the rock to get water for seetha, who was extremely thirsty.
7. Hilltop: A place where footprints of bheema and bakasura are preserved. At the pinnacle of the hill is a stone where bheema used to meditate daily. Prints of his one foot amd knee have been seen in this location.
8.  Park and a zoo is maintained by the department of forestry with few animals and birds