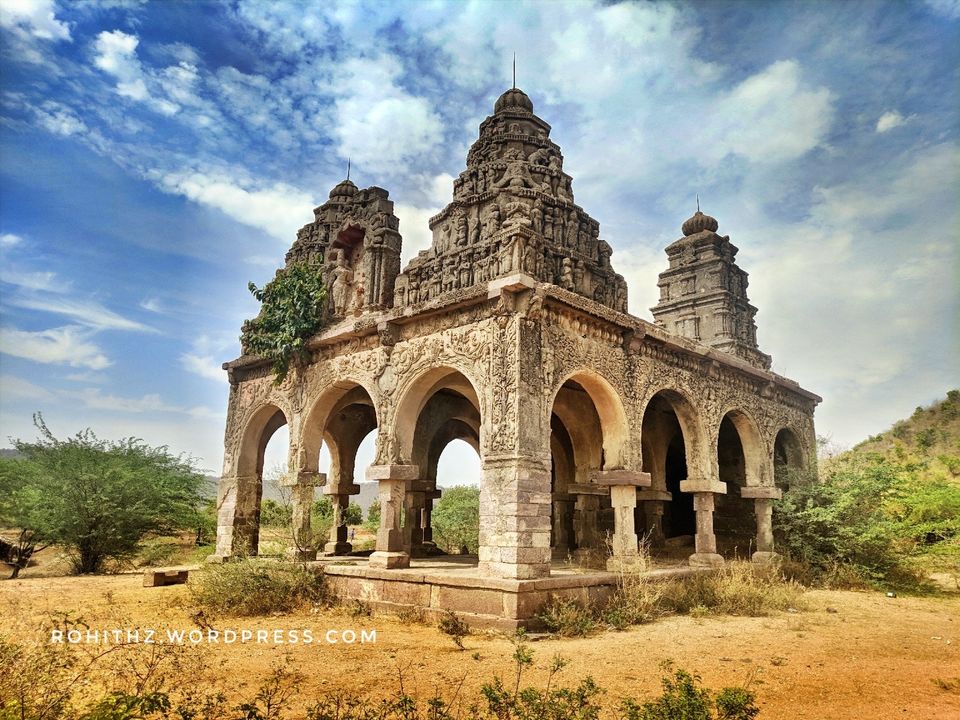 Today I'm gonna post about that place which is least explored. And is not even in Telangana Heritage list of monuments. While we were on a road trip to Ramagundam we thought of visiting Hanuman temple but we were lost. After asking the locals for addresses we accidentally discovered this place.
Andalamma old temple is a late medieval period temple is located in Dharmabad village of Peddapalli district. It is located 39 KM towards East from Karimnagar.
It seems to be the temple and mandapa was constructed during the Qutub Shahi period when Vaishnavism was spreading in the Telangana region. There are no Idols in the temple. Temple is not at all maintained/worshipped since ages. This temple's architecture is so unique and beautiful. I hope Archaeological survey of India(ASI) should take over this place and develop into a tourist destination.
This is one of the best getaways for all those Karimnagarites. If you are looking for any couple shoot kind of thing or if you are an architecture lover. Then you can visit this place
Nearby places to visit are
1. Buddhist stupa
2.Ramagir fort (Built during Kakatiya regime)
3.Siva temple (Temple built of roughly dressed stone), Peddapalli
4. Siva Trikuta temple, peddapalli
5.Sri Vasavi Andal Ranganatha Swamy Temple
#karimnagar #peddapalli #telangana #historical #history