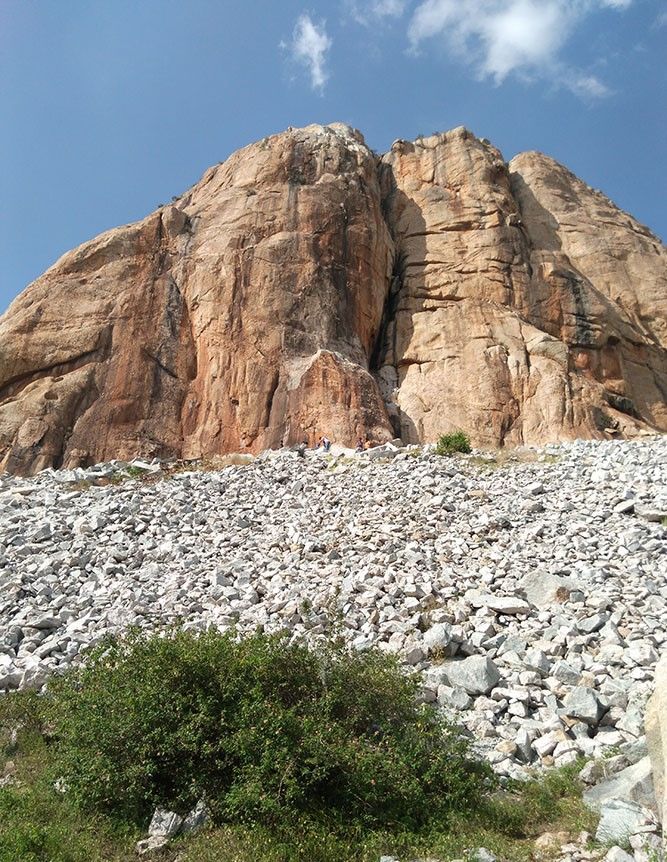 I decided to stick to my New Year's resolution this time. So, I planned a small trek at Kailasagiri near Kaiwara with my friends.
DIGGING DEEP:
The Pandavas from Mahabharata are believed to have lived here during their exile. The hill is also called as the Bhima Bakasura betta where Bhima is believed to have slain Bakasura.
MY STORY:
Kailasagiri is 7 kms from Kaiwara which itself is around 80 kms from Bangalore in Chikballapur district. This time we took our bikes instead of car. We were 5 in number and had 3 bikes. We loved our ride through wide, scenic and empty road. After 2 hours we reached foothills of Kailasagiri.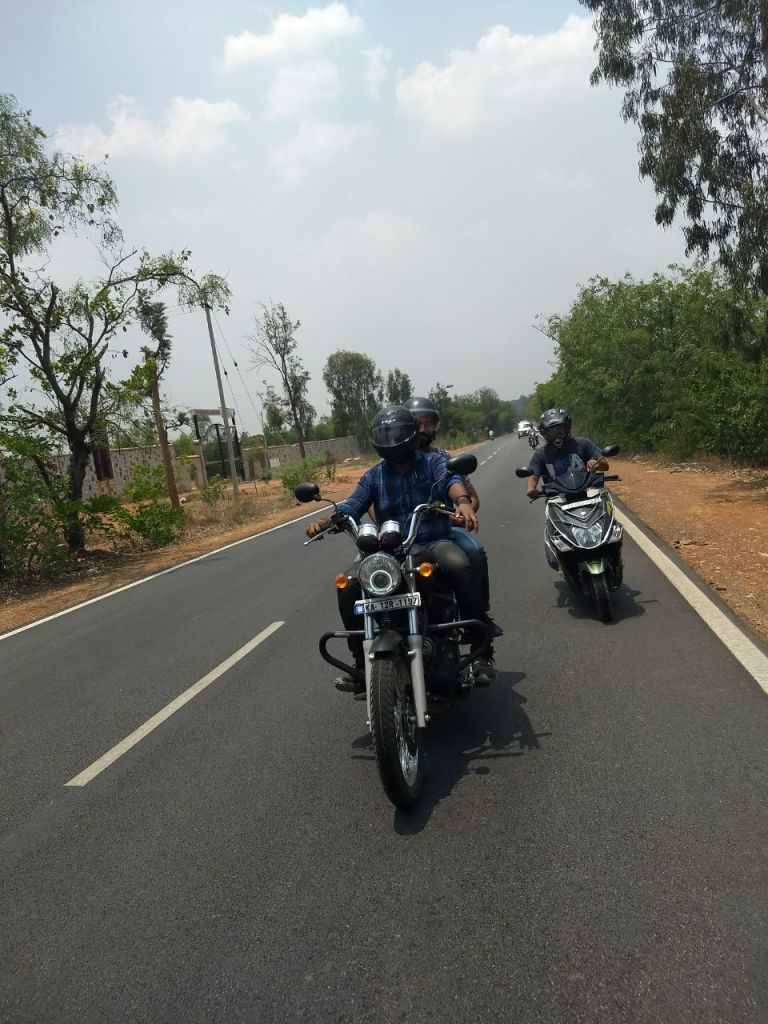 As soon as you park you vehicle and turn you can see a board which guides you to the trek path.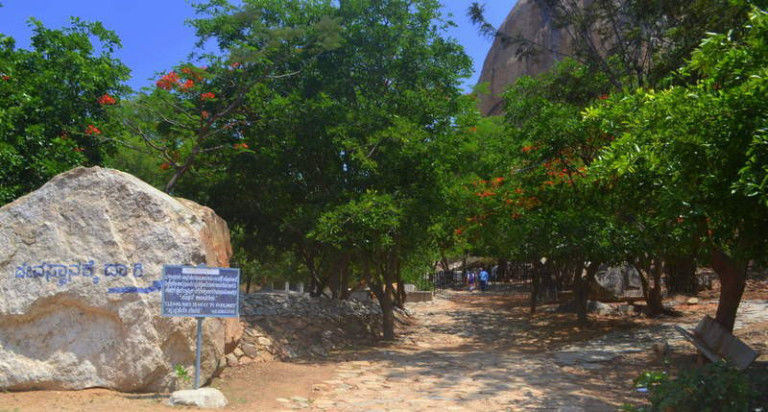 The trek starts with climbing the steps and later to steeper roads. The trek needs moderate fitness level and the difficulty level is quite easy. Don't miss the views of Kaiwara town while climbing the hill. You can find lots of monkeys on your path. So, be careful with your valuables. We reached the hill top within one hour. By the time we reached the top few of them were exhausted. It's better to carry water bottles with you as there are no shops. We rested for a while sitting on the rocks and clicking photos in front of the cave temple. Up there, it was hot but the wind was good. The boulders on the hill make it excellent spot for rappelling.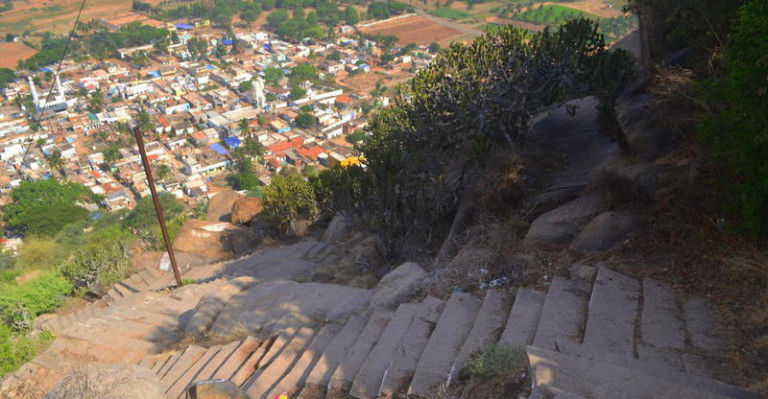 Now it is time to enter the cave. The efforts made to construct the cave were impressive. You get a positive energy when you enter the cave. The weather inside the cave is totally opposite to the one in outside. It was cold inside. As soon as we entered the gate we found a stage like structure where people were meditating. Then we walked further to the temple. Sanctums of Lord Shiva and Ambuja Durga are here. After that we did meditation for 20 minutes and started pulling back to our vehicle.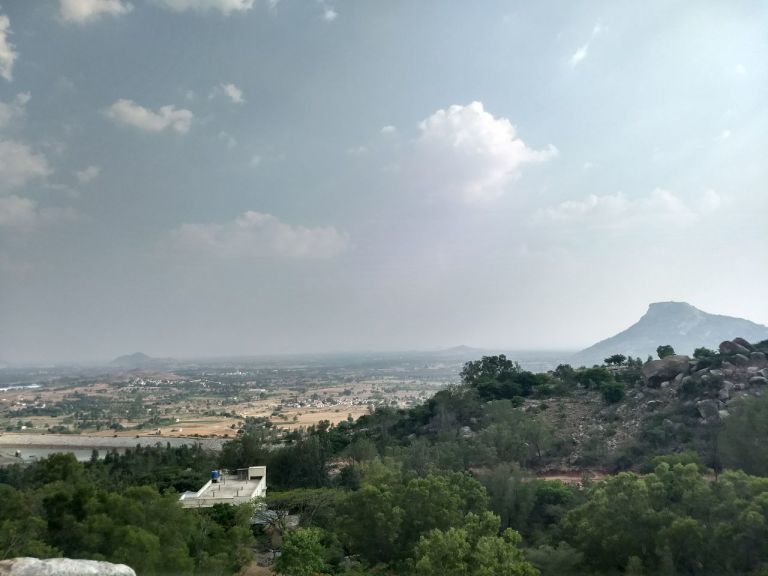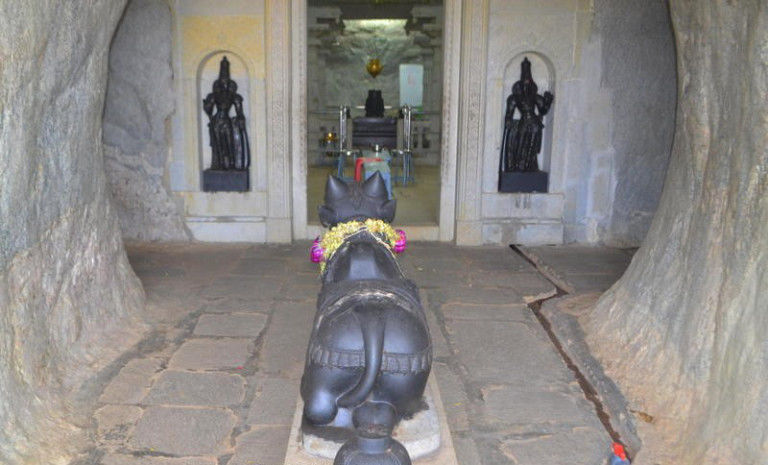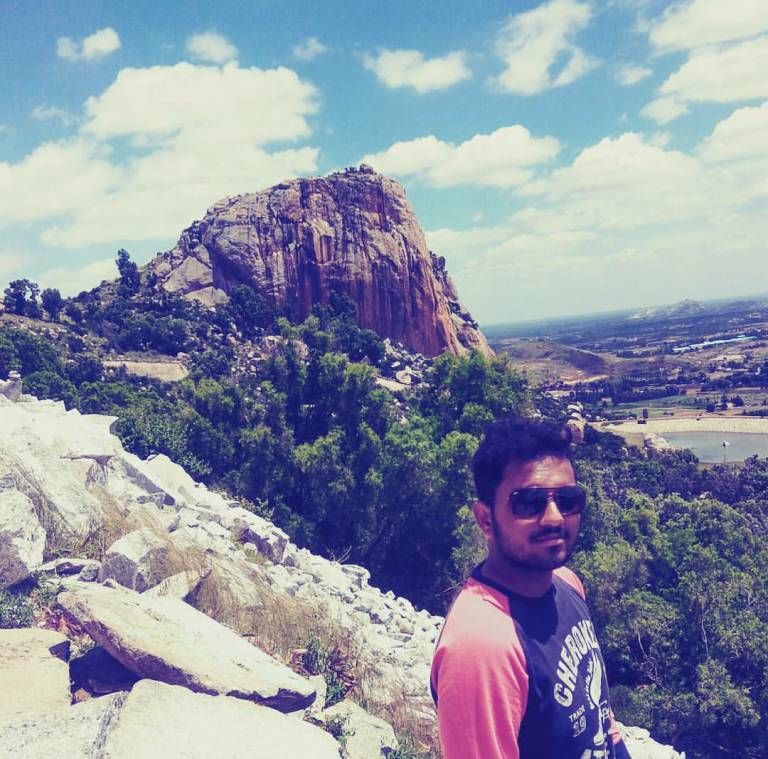 At the foothills of the Kailasagiri, we found prashad distribution centre which is the only eatery there. We had our lunch there and it was quite good. We left to Bangalore that evening.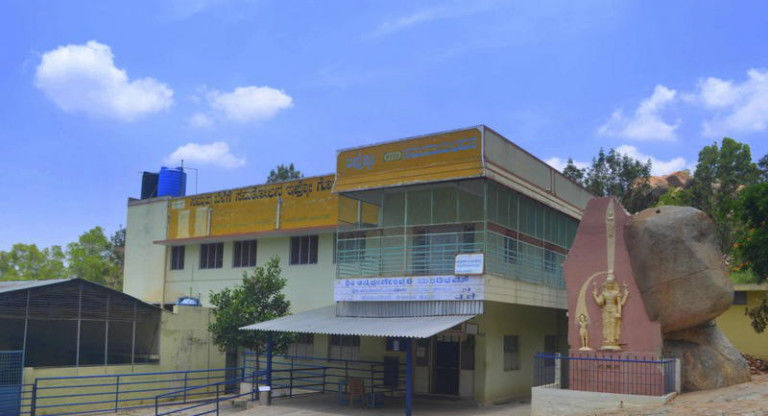 Kaiwara is a beautiful, easy-to-trek place which one can reach easily and have fun.
TIP FOR THE TRIP:
-Pack your food and carry water bottles.
-Be careful with your valuables during the trek.
-Don't litter the place and avoid plastics there.
-Climb the hill early in the morning or later at evening.
-Fuel your vehicle before itself because there is no fuel stations until you reach the highway.