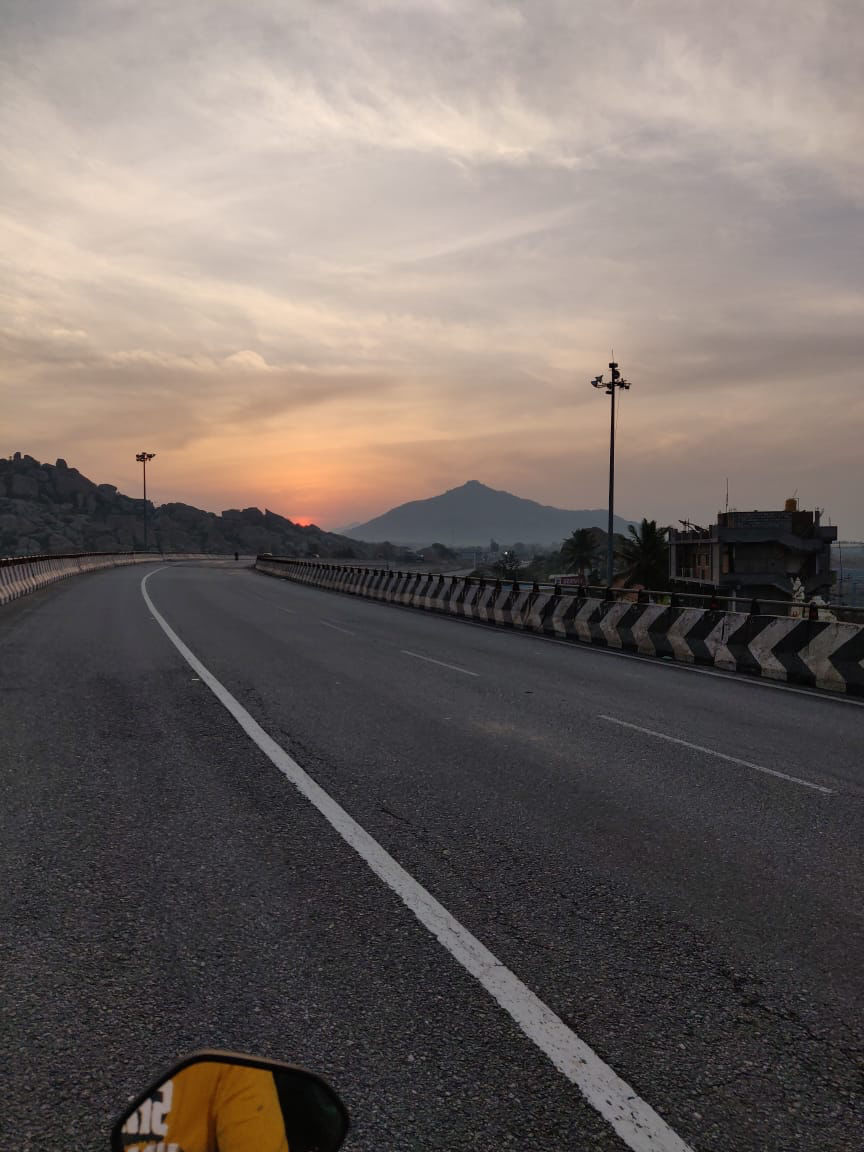 Bored and looking to get away from the city?
Well, Bengalureans are lucky when it comes to finding that perfect weekend getaway. There are many hills, waterfalls and activities around Namma Bengaluru. While I continue to explore; this time it was Anthargange Hills. Famous for its Night Treks and Caving, Anthargange piked my interest. And this time I had friends who joined me.
We started our ride to Anthargange Hills at five 'o' clock. The ride from the city to Anthargange was great. We couldn't reach the hills before sunrise, but on the way, we did get a glimpse of the sunrise.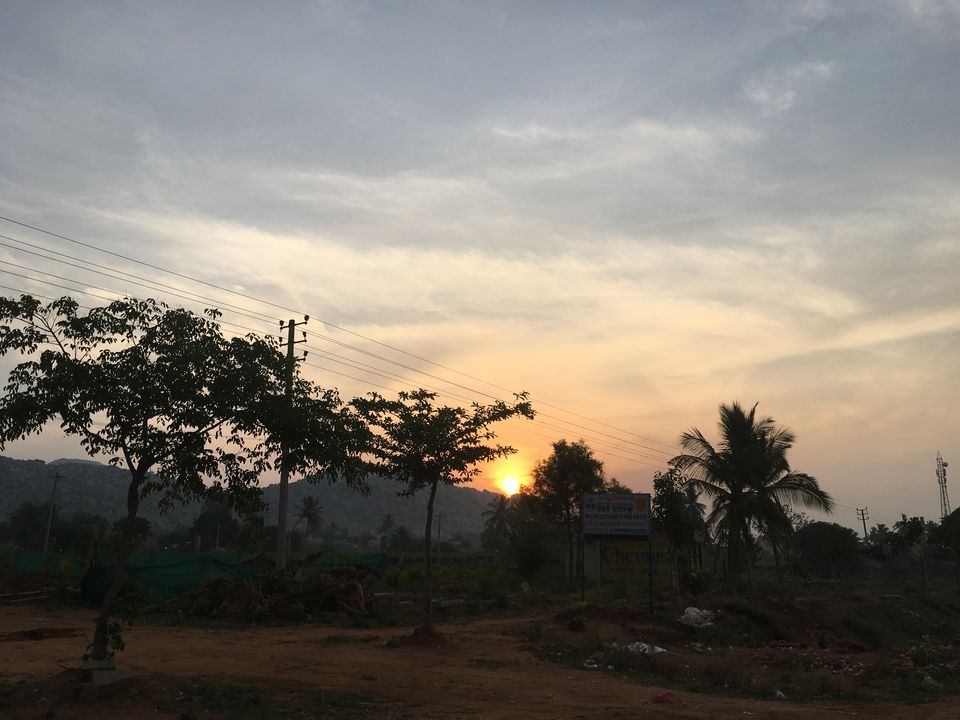 We reached Anthargange Hills in an hour and a half. Parked our bikes, and started the ascend. There are many steps to climb (didn't count), but it's pretty easy.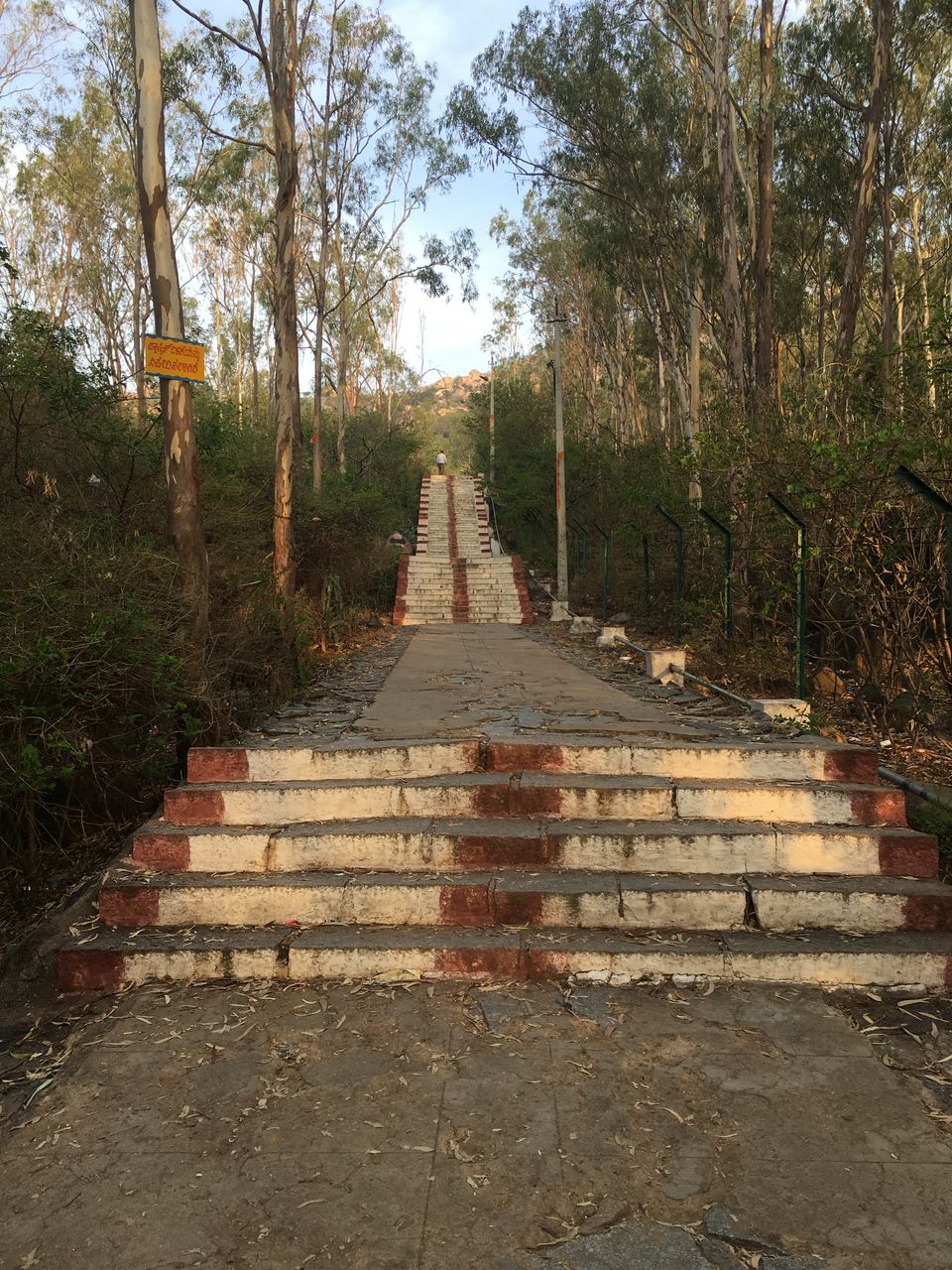 Once you reach the top, you will find a temple and from there you take a left and follow the stairs. You will find 'No entry' written on few rocks, but don't stop, keep going. On the way to the top of the hill you will find people selling cucumbers, water, buttermilk...etc.
You will also find guides here. And if you are thinking that you would be good without a guide, think again. Please, please, please take a guide along.
TIP: The guide will ask for 500-600 bucks to take you through the caves, but the amount is way too much. We paid the guide just 150/- bucks.
The entrance to the cave is narrow. Looks impossible to get through, but it is completely doable.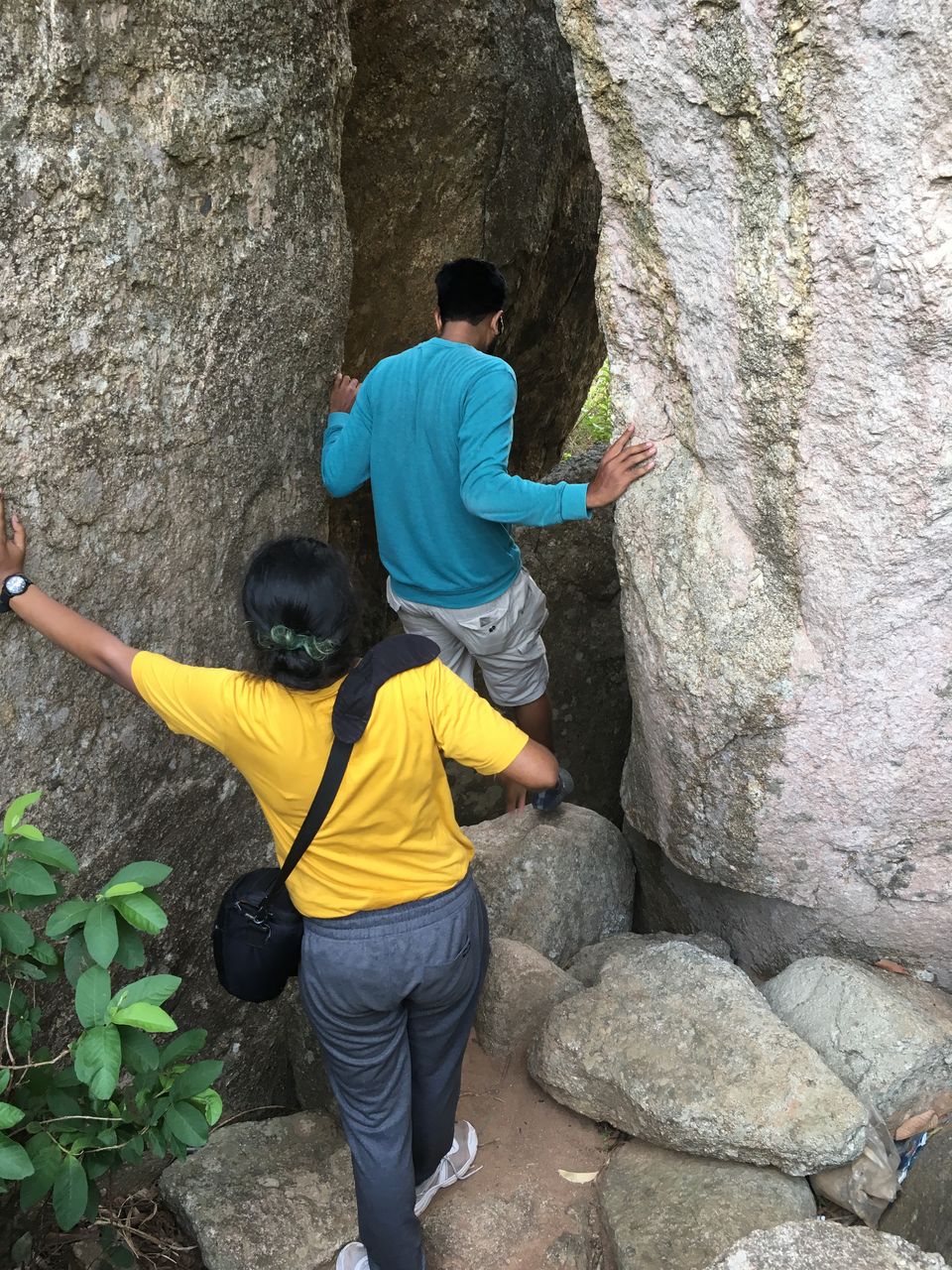 We were paranoid initially, but we made it through. It was so much fun. We had a great time getting through the tiniest openings in the caves. I could speak on the behalf of my friends as well; Anthargange Hills is a must-visit.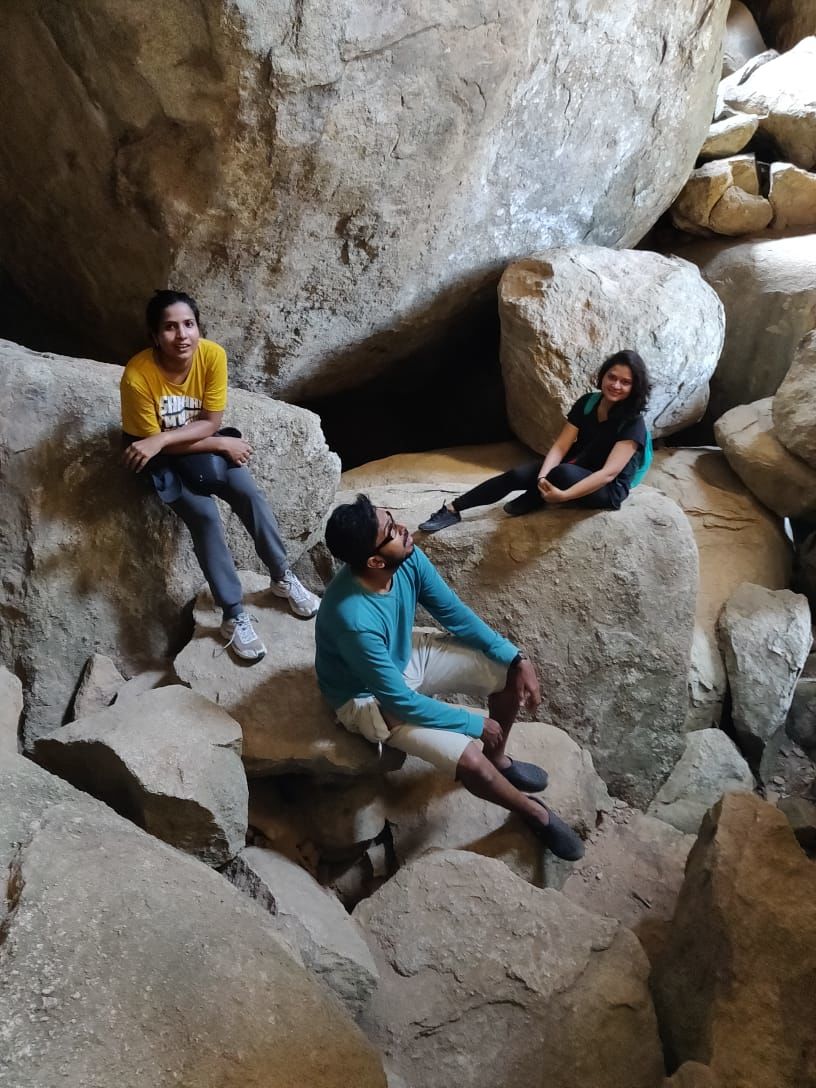 If you have more information of the place, please mention it in the comments section. Would love to learn more about the place.