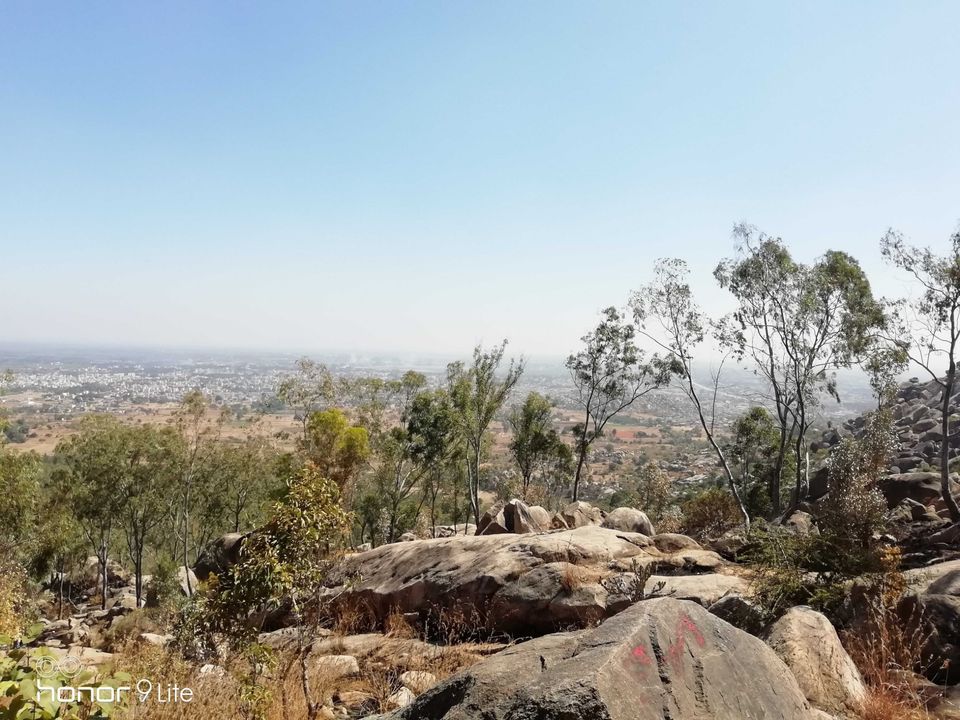 Roughly 70kms from Bangalore lies a beautiful day trek Anthargange in Kolar.
Well we kicked of from Bangalore around 9am reached Anthargange around 11am , in between you can find many restaurant and dhabas besides highway.
Hill base their is parking facility, for car park they charged₹20 .
Initially you have to climb roughly 150 steps and you'll reach a temple. You can find many locals visiting the temple basically from the village located near hill base.
The real trek starts from behind the temple , their are rock cut steps and also normal rocks which you gotta climb.
On mid way their are many water /snack/coconut sellers , so no worry of hydration .
It's better if u hire a guide which you can find in mid way, they approach themselves , we paid ₹200 for 4 ppl (ofcourse after bargaining ) and it was worth.
He takes you through the deep caves which one cannot explore completely by themselves .
Their are 2 cave routes short /long, we took the long one ,of course it was exhilarating experience as sometimes you got to literally pass through narrow spaces.
I didn't feel it risky provided you take the guide else one may get lost 😁.
He takes you to a view point which is almost the end , it is one of the best point you come across, we sat at rock corner, breeze was super fast, birds chirping, it was very relaxing and all worth.
After that guide will take leave and you are left with 2 options , either you can go back down else if you walk 5 min more you come across a village. We walked upto village but it was nothing special , it's your choice to opt the route.
We came back to the base around 2_230pm and drove back to Bangalore , in midway you come across sher-e-punjabi dhaba on right hand side, it serves tasty Punjabi cuisine , you can sit on charpai/khat and have food with good Punjabi songs. They accept cards/Paytm .
Finally we reached Bangalore around 5pm.
Overall it was a different experience exploring caves and a short trek.
PPL also go for night treks here, it might be more exhilarating but a day trek exploring this place is also worth.
Keep travelling!!
Cheers !!