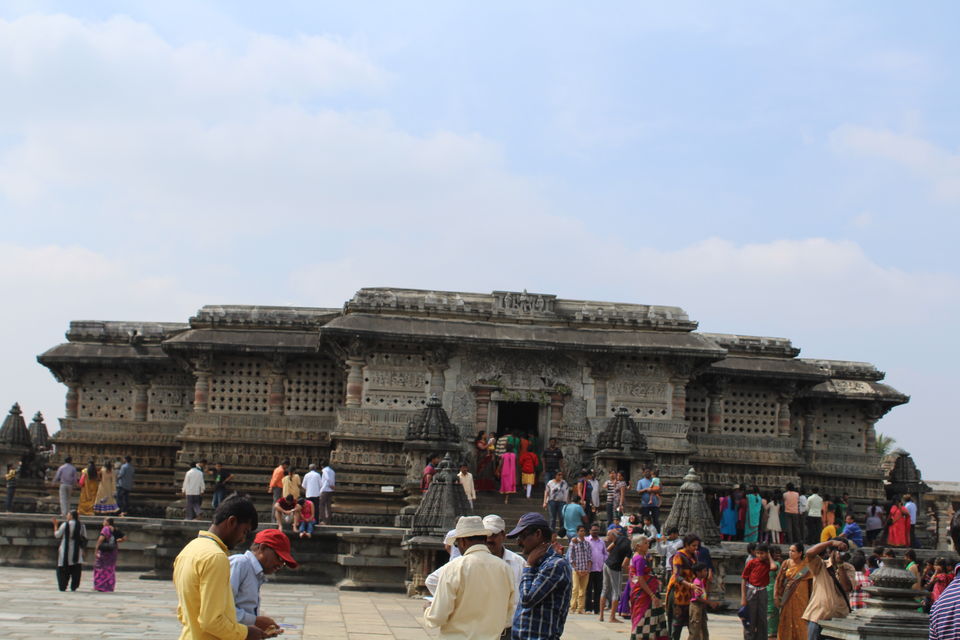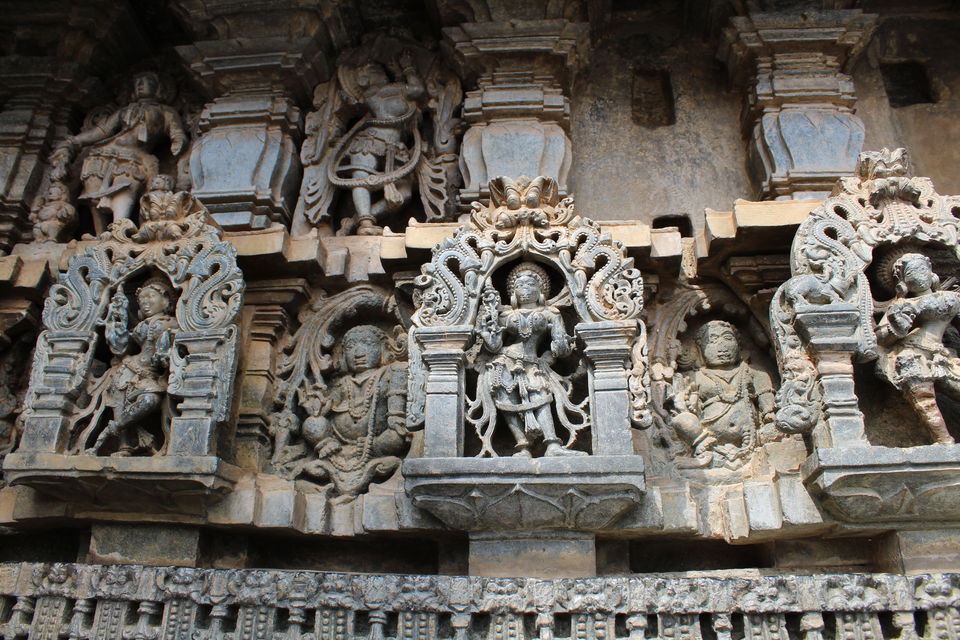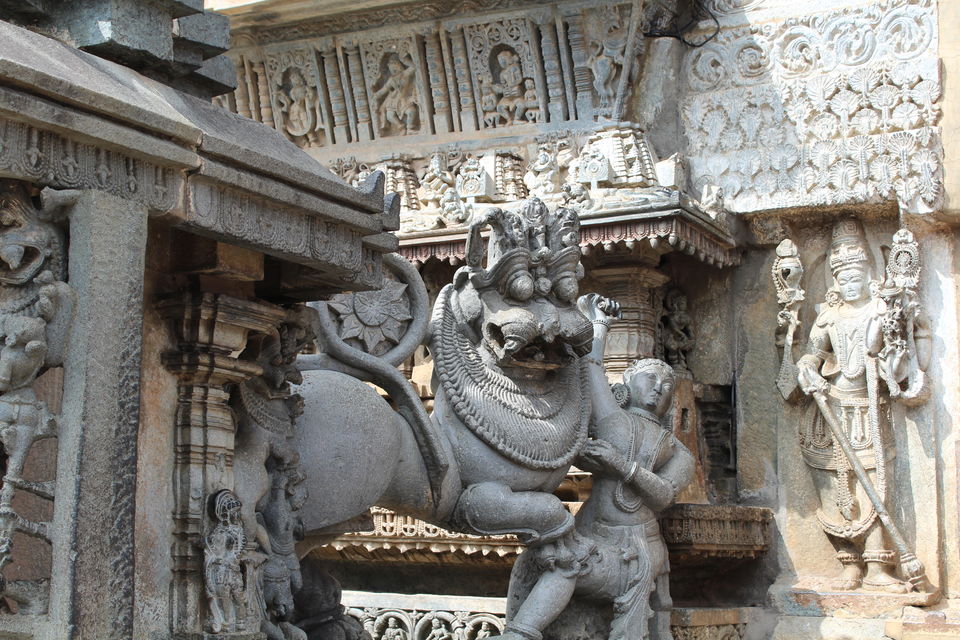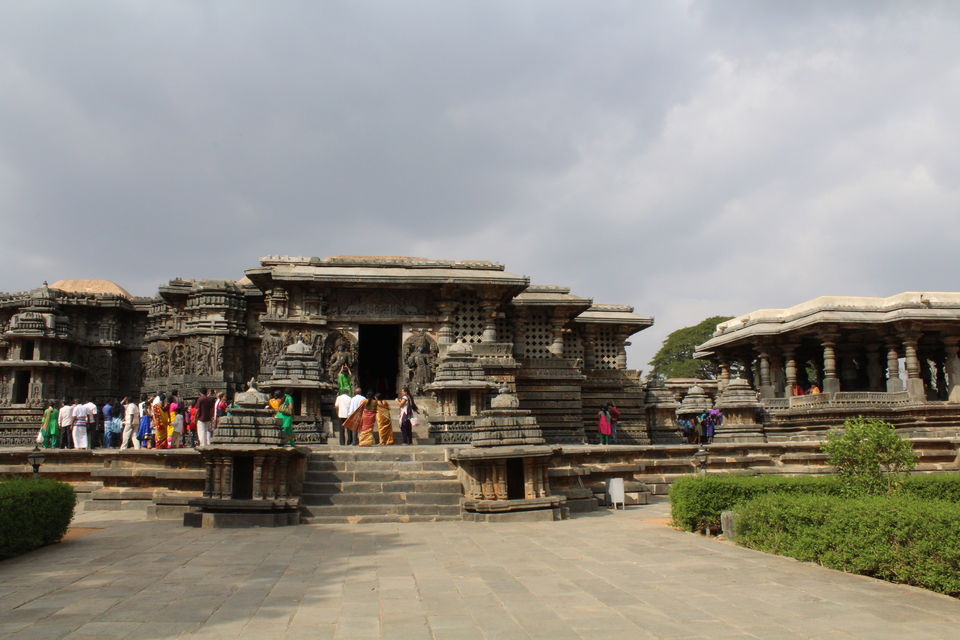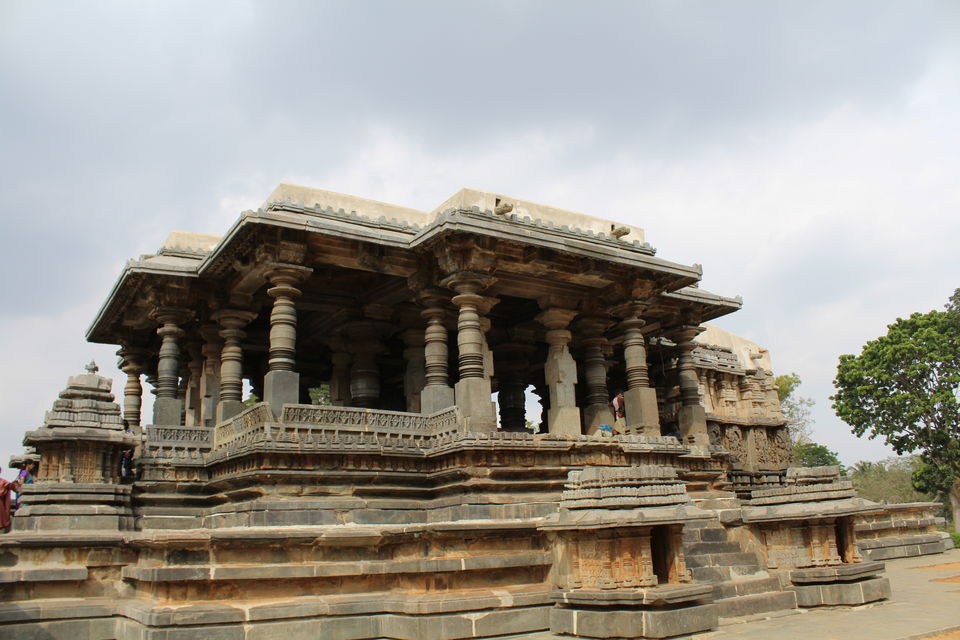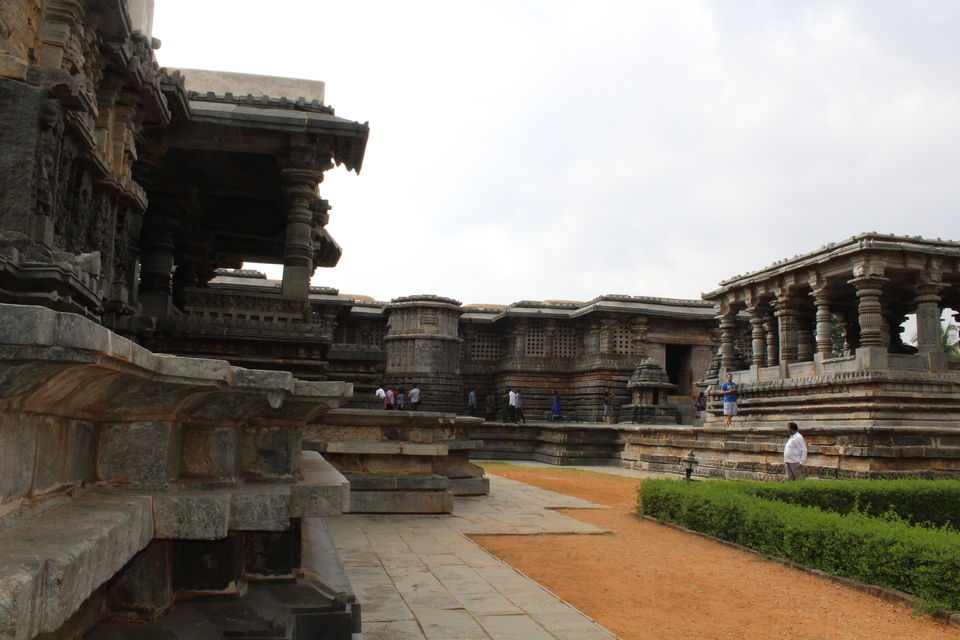 We picked Hoysala Empire and its capital Halebidu and Belur (260 kms away from Bengaluru) for a weekend getaway.
We covered a total of 3 places in a day's tour to belur - Halebidu. Our trip started at 6 am from Bengaluru. Our first stop was Sharavanbelagola(140 kms from Bangalore)- a very old jain temple. As soon as we got out of our car we figured out reaching to the temple will not be an easy task, as there were 150 stairs waiting for us. Somehow we managed with 4-5 breaks in between. After reaching the cliff our tiredness was taken away by the temple's design and architecture. After covering the entire courtyard and the temple we quickly rushed down as we were running on a tight schedule.
We then drove another 120 km to reach to the First Hoysala Empire capital - Belur.
Belur: Home to the Hoysala temple complex. The Chennakeshava temple here was completed in 1116 by Hoysala Vishnuvardhana. The temple is 37 meters tall and is standing on a platform which has exquisite art work on its outer walls and bracket figures of dancing girls in various poses in perfect proportion. The temple here is a classic example of Hoysala art, and Belur was one of the Hoysala Capitals. After spending nearly 1.5 hours we still were not able to capture the mind-blowing architecture and sculptures.
Our third and last stop was Halebidu - the later capital of Hoysala.
Halebidu was the regal capital of the Hoysala Empire in the 12th century. It is home to some of the best examples of Hoysala architecture. Most notable are the ornate Hoysaleswara and Kedareswara temples. The city which was originally called Dorasamudra got the name "Halebidu" because it was ransacked two times during the invasion of Malik Kafur.
The entire trip got us pretty close to the Hoysala empire and their art forms. while we headed back to Bengaluru city - we had so much to talk about the sculptures and architecture of these places. A must visit place in south India - all 3 destinations can be comfortably covered in a day's time.