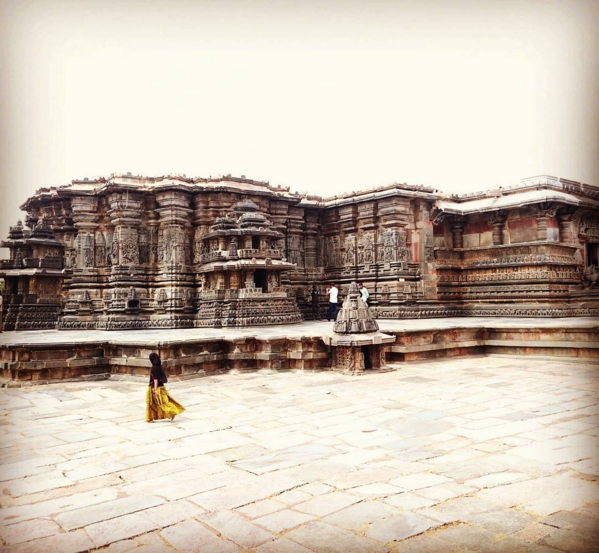 Belur and Halebid is a usual stop when traveling to western ghats from Bangalore. We visited them twice and definitely like to visit again, as I am addicted to heritage sites,there is some charm in those ruins, those old temples, palaces and forts which keep pulling me towards them.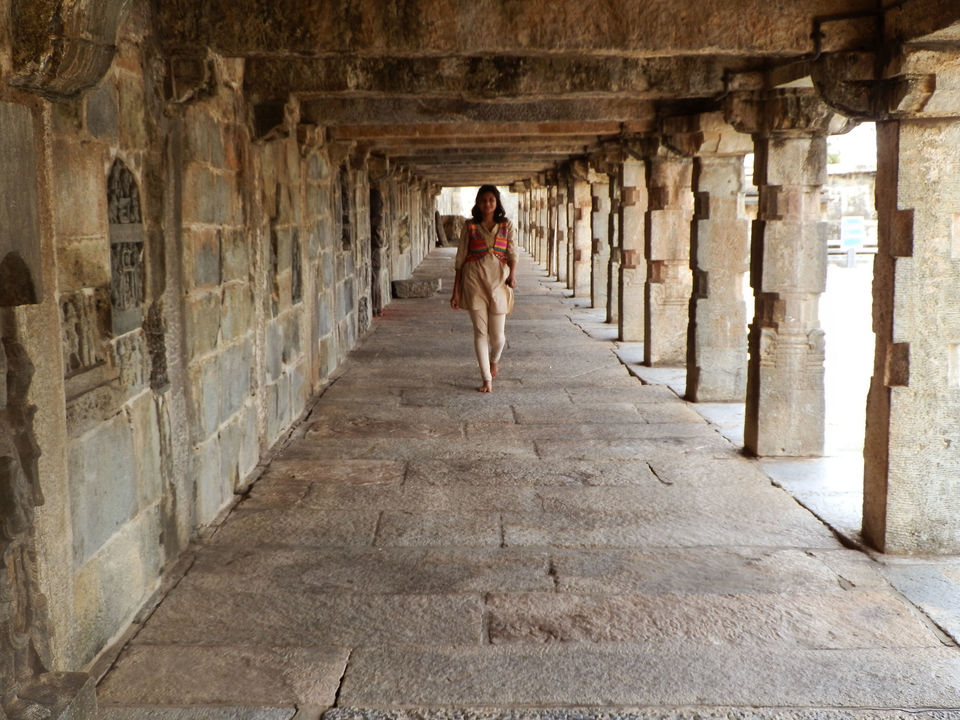 Hoysala architecture is very unique and different from other structures in India. Instead of conical or pyramid shaped pointed top, these temple structures have flat ceilings.
Halebidu and Belur is located in Hassan District, Karnataka, India. Halebidu was the regal capital of the Hoysala Empire in the 12th century. It is home to some of the best examples of Hoysala architecture. Most notable structures are Hoysaleshwara and Kedareshwara temples.The walls of the temple are covered with an endless variety of depictions from Hindu mythology, animals, birds and shilabalikas or dancing figures. No two sculptures of the temple are the same.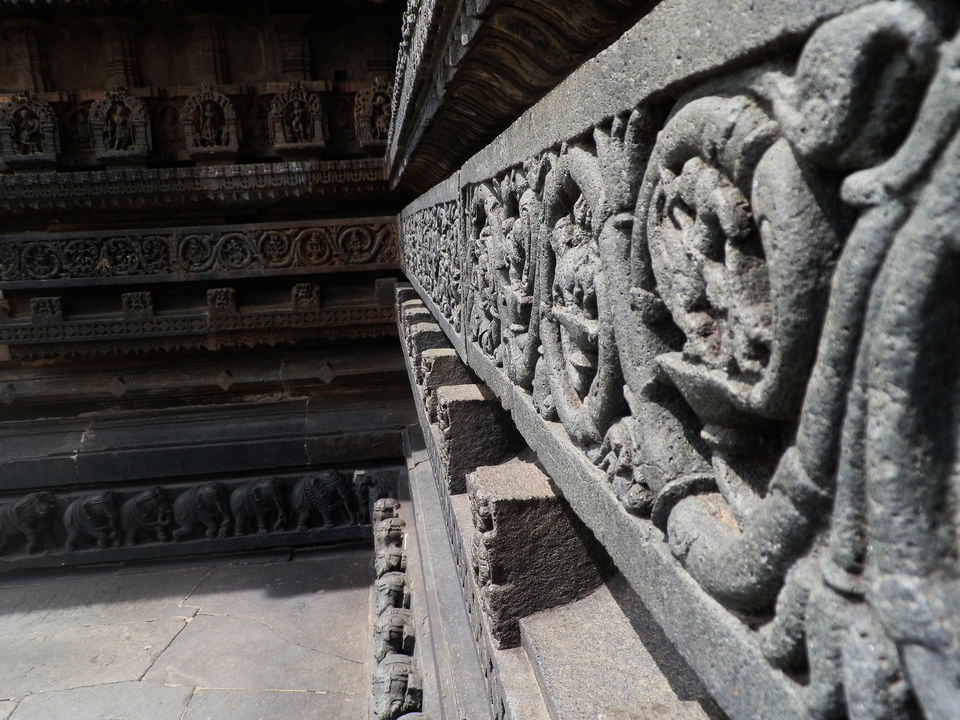 Belur was the early capital of the Hoysala Empire. With Halebidu which is only 16 km away, this is one of the major tourist destinations in Karnataka. Chennakeshava temple is the most beautiful structure in Belur. It built by Shantaladevi, queen of king Vishnuvardhana. It is said that Shantaladevi herself danced in front of the main shrine during its installation and her dance inspired the poses of the figurines on the temple walls.There are two more shrines here that are still in use by devotees and there is a Pushkarni or stepped well to the right side of the main entrance.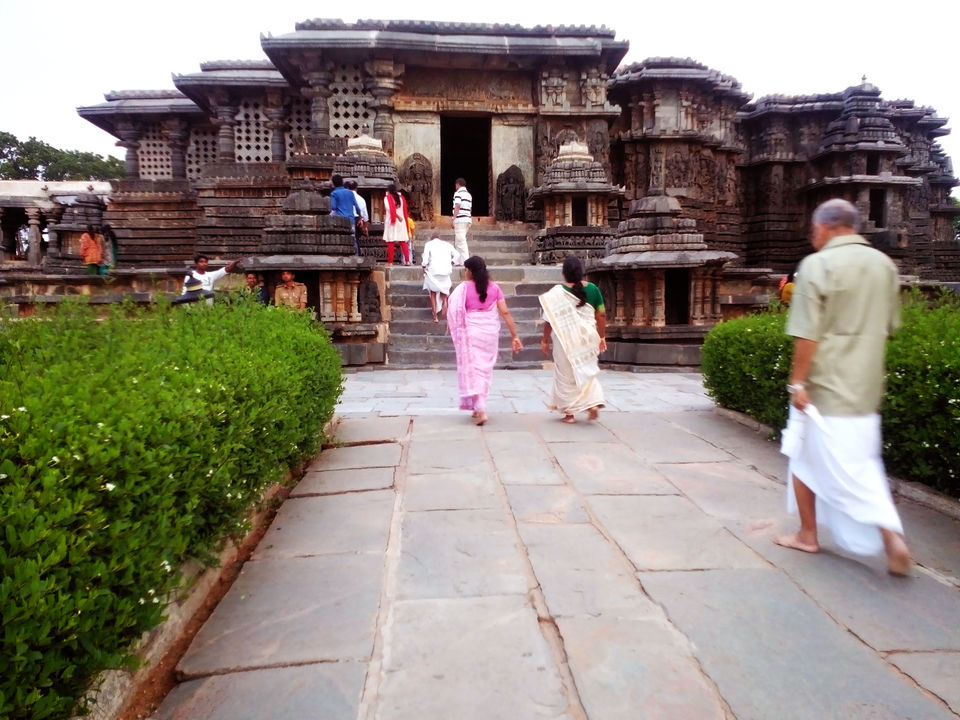 This temple along with Hoysaleshwara Temple in Halebidu and the Jaina monuments at Shravanabelagola are being proposed as UNESCO world heritage sites.
How to reach
Hassan is nearest city, we visited on the way to once chikmagalur and other time to Agumbe from Bangalore.
Air
Mangalore International Airport is the nearest airport from there you can either hire a taxi till Belur and Halebid or take a bus till Hassan and then hire a taxi.
Rail
Hassan is the nearest railway station. It is good to hire a taxi and there are few government run buses till Belur and Halebid.
Road
Belur is connected by buses to major cities such as Mysore and Bangalore. But frequency of buses is more till and from Hassan. It is good to hire a taxi from Hassan.
What to shop
Souvenirs made of stones
Lots of shops near temple were selling Souvenirs made of stone they are unique and beautiful, if you are Souvenirs collector then it is good to choose from them as it will also help locals.
Best time to go
winter is the best time to visit Belur and Halebid. It gets hot during summer but if you are visiting during temple try to visit during early morning or evening but keep opening and closing time in mind Halebid closes early timing for
Halebid : 9 am to 6 pm
Belur : 7.30 am to 8:00 pm