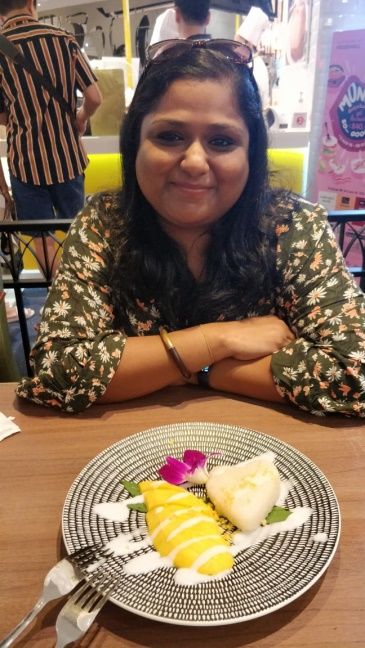 I am a big travel enthusiast and I am close to ticking off 20 countries in my list. Yay! I love the high of planning a trip, but as the dates draw closer, there's always a question that haunts me. Will I get any vegetarian food in the country I am visiting? It is very difficult to find the right content on internet describing places and things to eat for people like me who want to eat vegetarian food but also like trying local food and not sticking to Indian restaurants just to be safe. So I am going to cover a few countries and log the food and the options I try to help out my fellow vegetarian brethren. Let's start with Thailand – Bangkok.
Many love Bangkok street food. While there is a plethora of options for our non-vegetarian friends like fried insects, scorpions, sea food, chicken etc., there are very few options we can try. If you want to confirm the dish you ordered for is vegetarian or not, ask them - is this 'Mansavirat"? Following are a few things I picked up on the streets:
1) Mango Sticky Rice: At first this sounded as a weird combination to eat. But when I decided to try it out, I realised it was one of the yummiest things I have tried. Freshly cut mangos are served with sticky rice infused with sweet coconut milk. It is an absolute must try. There is a variation of this with Durian as well. But I have never been able to like Durian so I did not try it.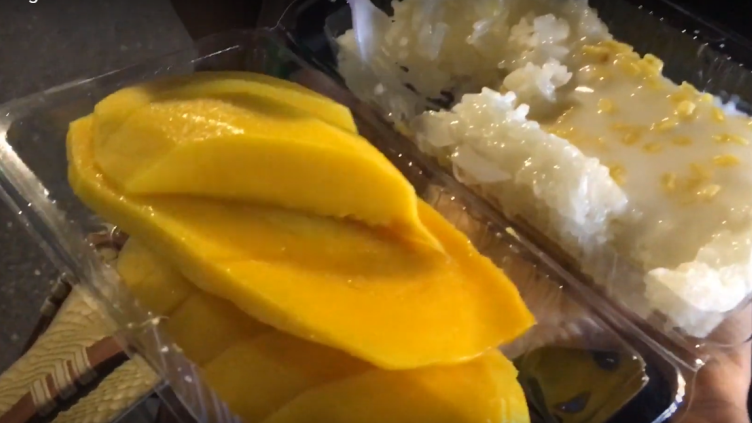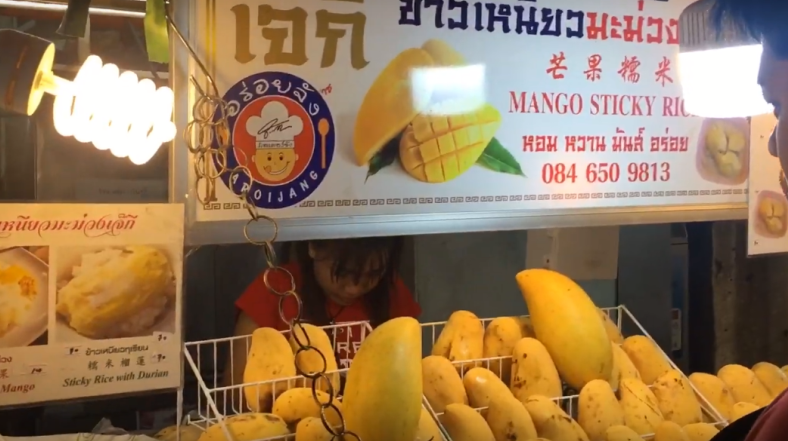 2) Roti: You will find this food item almost everywhere in Bangkok. It is actually a cross between a pancake and an Indian roti. The roti can be topped off with your choice of fresh fruits, chocolate syrup or cheese if you like a savory roti.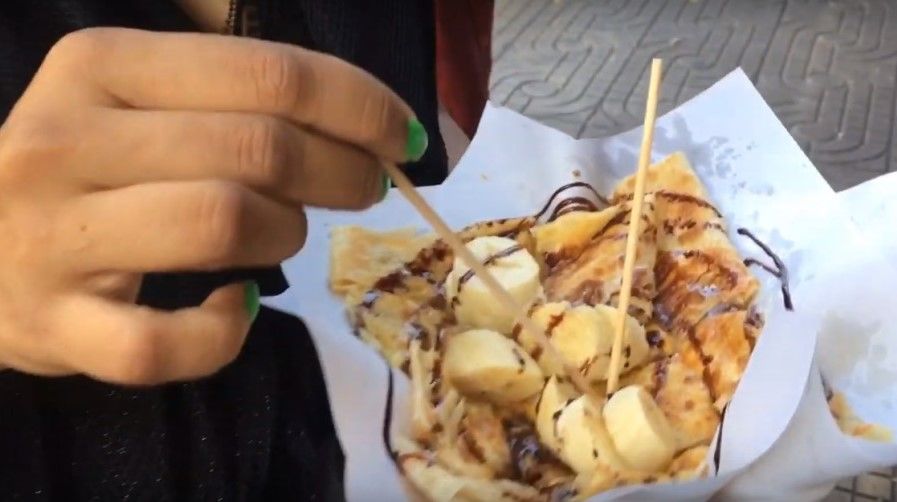 3) Fresh Fruits: Thai people love their fruits. Everywhere you will find freshly cut fruits like Pomelo, Durian, Lychees, Bananas and many more.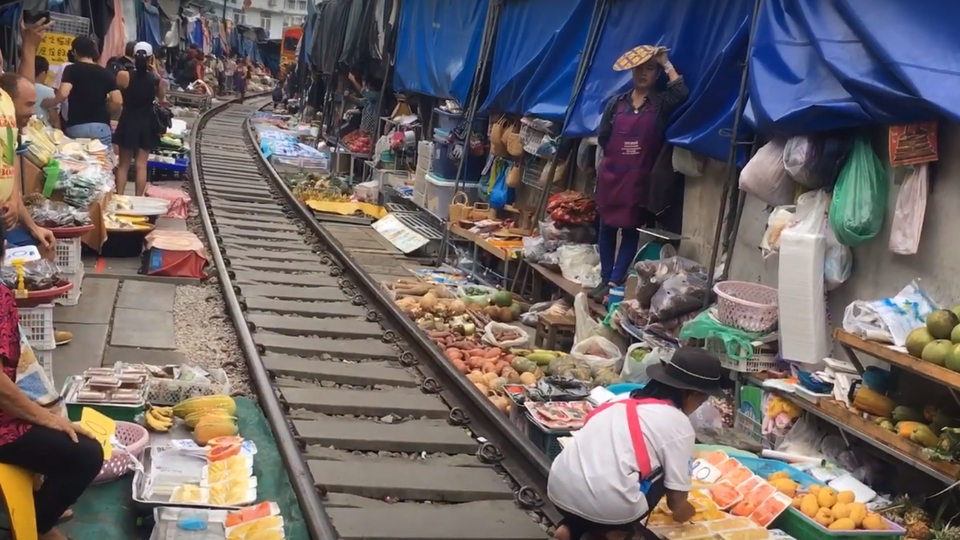 When we Indians think of Thai food, we can only think of Thai Curry and rice. But in Bangkok, you will find that there are better options when you visit a restaurant. Not all restaurants serve vegetarian food. So it was a task to look for one with veg options. We went to 2 restaurants –
1) Vegetarian Pad Thai – In most of the restaurants, you will find vegetarian Pad Thai. I don't mind eating eggs so I ordered for an Egg Pad Thai, but you will get veg options as well. Pad Thai is basically flat noodles cooked in a Thai sauce.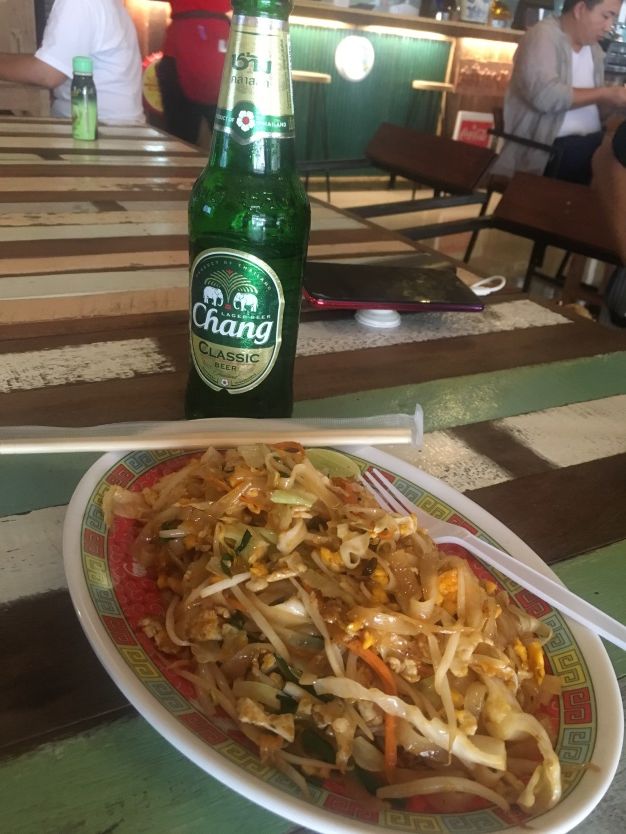 2) Tom Yum Soup / Curry – This yum dish which is also available in vegetarian version is a soup which can double up as a curry with fried rice. It is basically a dish with vegetables cooked in coconut milk with a heavy flavor of lemon grass. We had this along with a mushroom starter and some colorful drinks – Butterfly Pea and Passion Fruit mocktails. We ended the meal with my favourite – Mango Sticky Rice (fine dine version). This was at a restaurant called – Peppery Thai in Siam Paragon Mall in Bangkok.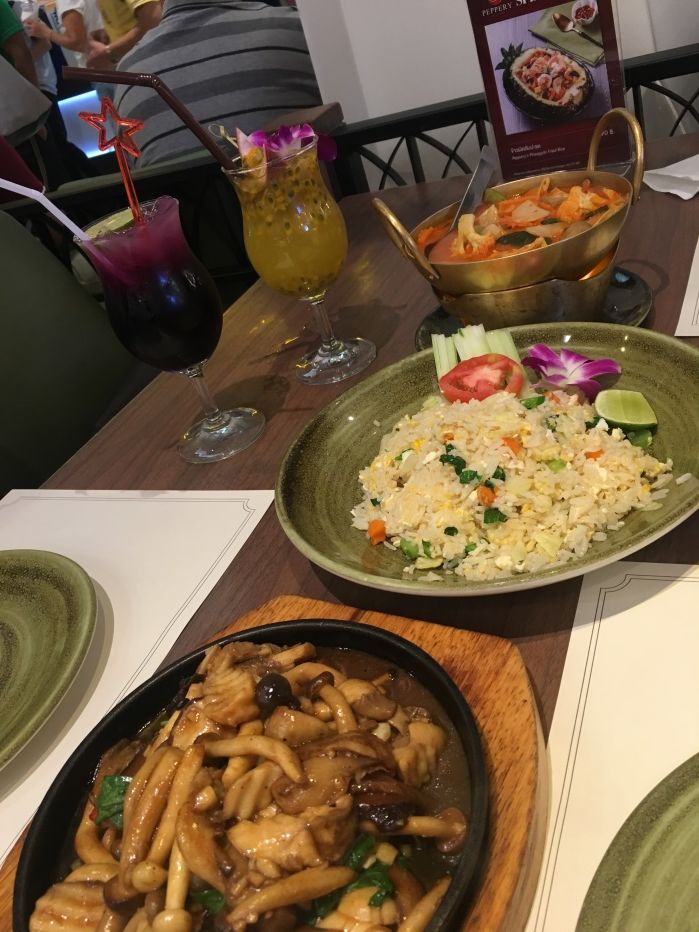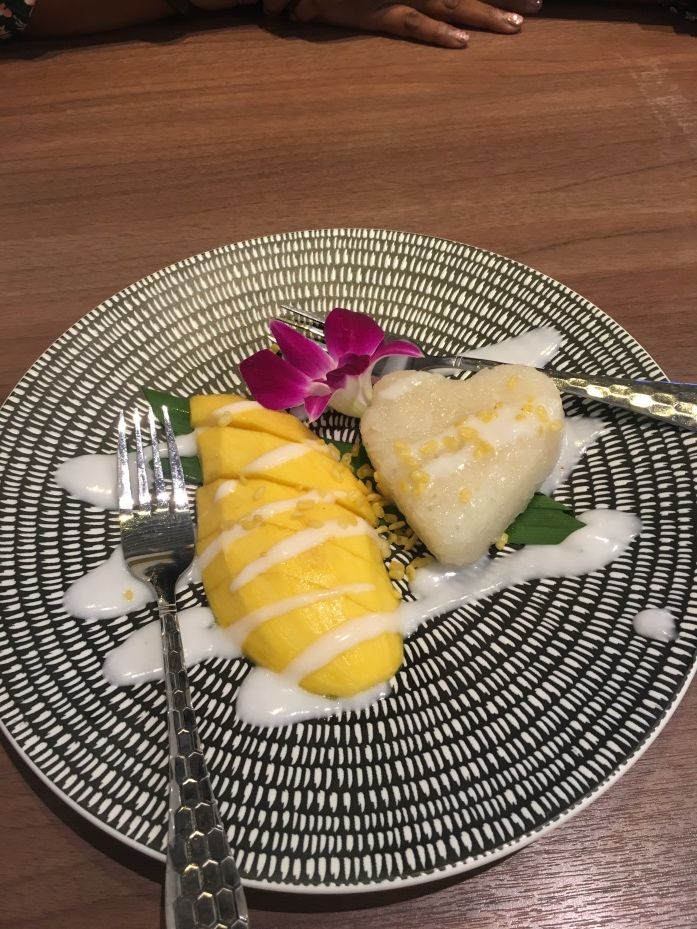 3) Desserts & Teas – Vegetarians can gorge up on different varieties of desserts and teas in Bangkok. I loved the Thai Ice Tea and various versions of Bubble teas available there. Every nook and corner has a café which will sell these yummy teas with lots and lots of ice in the summer. We also tried this crazy dessert called 'Kakigori'. The dish is basically shaved ice with various fruit, chocolate and cake toppings and is absolutely sinful. We had this at a place called 'After You' in Siam Paragon Mall.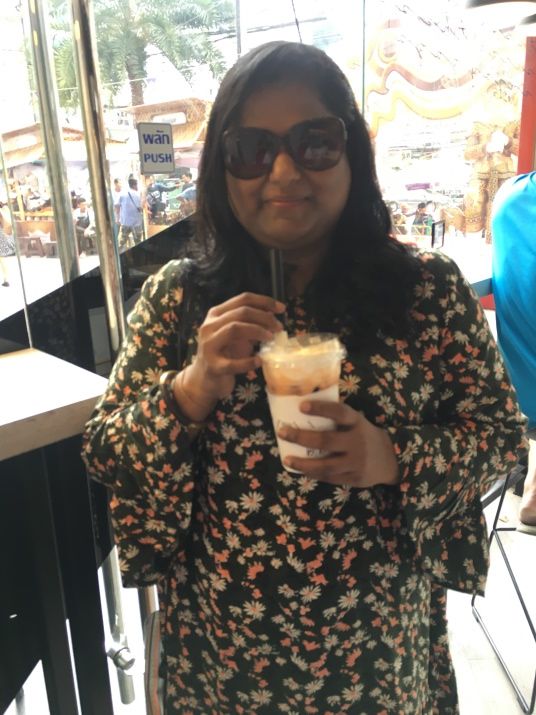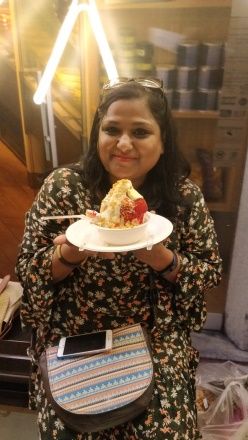 So, there you go. I hope you try these out when you visit Bangkok and enjoy tasting yummy local vegetarian food. :)