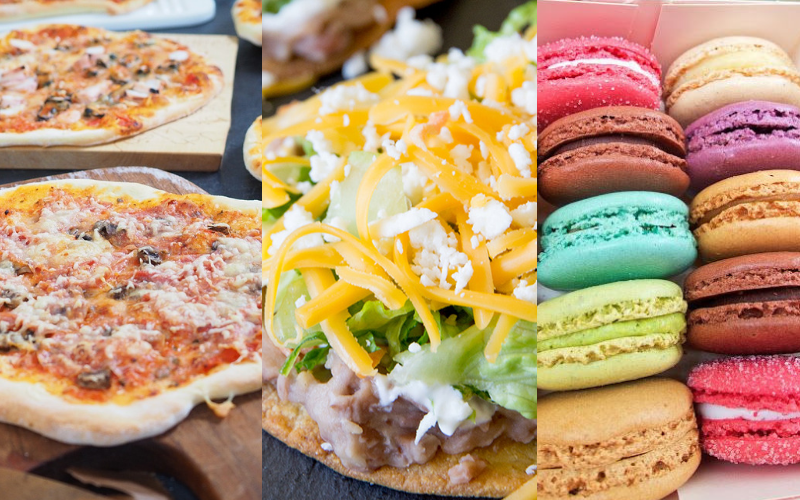 People might think travelling around the world just to please your palate is a crazy idea. But seasoned travellers will tell you that you cannot explore any culture in its truest sense without first experiencing its culinary heritage. And when food from around the world is so unique, rich, and utterly delicious, it's worth flying anywhere for.
So, while you can continue to explore a new destination through its monuments and museums, why not do it through the food this time too?
Statutory Warning: Mouth-watering visuals ahead. Proceed on an empty stomach at your own risk.
Bangkok offers one of the most diverse culinary options in Asia. It is the best place to experience Thai food and "spicy" here gets a new meaning. Bangkok's street food culture is a tourist attraction in itself. On almost every corner you can find skilled chefs serving up a host of local delicacies spiced and flavoured to perfection.
But do your research before you visit because many a times, you might not be able to figure out the ingredients in seemingly simple dishes. Try and get a local to help you explore the food scene here and don't shy away from asking questions.
Must-try dishes
Pad Thai Noodles
This is one of Bangkok's most popular dishes. It's available on almost every street corner and in every restaurant and is given a national-dish status. Made from stir-fried rice noodles sauteed with beansprouts, peanuts, shallots, tofu, prawns and tamarind juice, with its sweet, spicy and tangy combination, it is a must try. And don't worry if you don't eat meat because it has a delicious vegetarian variant too.
Kanom Bueang
Known as Thai crepes in English, these ancient dessert is a popular street food. They look like tacos and are usually first filled with coconut cream and topped with in sweet or savoury garnishing such as shredded coconut, chopped scallions or fried eggs.
Kanom Kai Nok Krata
These fried sweet-potato balls are another popular street food delicacy. They are a very popular item during the Tesagaan Gin Jee autumn festival when the entire country celebrates veganism for 10 days. While they're considered a dessert, they're not exactly sweet but also fall out of the savoury category. Often times tapioca and sugar might be added to enhance the sweetness.
Banana Fried Pancakes
Known as Banana Prata locally, these pancakes are topped with condensed milk and have other topping options like honey, Nutella, chocolate and coconut.
Khao suey
This quintessential dish that is a huge part of the Thai cuisine actually comes from Burma. It is a one-pot soup meal made with egg noodles in a coconut milk curry along with either curried chicken or beef and a variety of spices. Now it also has vegetarian options.
Mango and sticky rice pudding
Another dessert on the list, this refreshing treat consists of sticky rice, coconut milk, and mango, Especially during mango season from March to July, you're sure to see carts this on the streets
Other yummy deserts are Coconut Ice Creams at Chatuchak served in a coconut husk, and Thai Iced tea (without fail)!
Italian food has travelled so widely and becomes intertwined with other cultures around the world that tasting the original is a revelation! And there is no better place than to sample some of the finest Italian cuisine than in Bologna, which has become known across the world for its food. Located in the fertile region of Emilia Romagna, food is a part of travelling in Bologna and it is extremely fun to seek out the hidden taverns and hole-in-the-wall pizza places.
Must-try dishes
Tagliatelle al Ragu
This is the original spaghetti alla Bolognese, which is not actually spaghetti but tagliatelle pasta.
Authentic Parmesan cheese
The region of Emilia Romagna is probably most famously known as the home of Parmigiano Reggiano or what we call parmesan cheese. In Modena, you can also see how it's made and buy a big chunk right from the producers.
Lasagna
This is a no brainer, but did you know that lasagna pasta sheets are actually green because the dough includes spinach!
Handmade gelato
There are so many gelaterias in Bologna that it would be a crime to visit just one. Every one you talk to will have their own favourite shops and ice-creams. If you can't figure out where to go, opt for the Gelato Tour that takes you around some of the best ice cream spots.
Pizza
Pizza needs no introduction, but in the land of Pizzas you cannot really choose one. So go all out and try as many as you can because you won't be able to find anything even remotely similar anywhere else.
Risotto
Another gem originating from Northern Italy, Risotto is a household staple. This rice-based dish is one of the most delicious items you'll come across in all of Italy.
With its long culinary history, masterful chefs and an infallible reputation, Paris is a food and dessert-lover's dream. This city is home to cafes that offer the world's best baguettes, eclairs, macaroons, and chocolate stores, many of which are so tastefully done up that you can easily mistake them for a luxury brand store!
Must try dishes
Salted butter caramels
Smooth texture, rich and buttery flavour and melt-in-your mouth delicious – there are not enough words in the world to describe how good the caramels are in Paris.
Macaroons
French macaroons will make you feel like you're eating rainbow cookies on a cloud while riding on a unicorn!
Éclairs
These are not the small caramel toffees we used to eat as kids. These are oblong pastries made with choux dough, filled with cream or custard and topped with chocolate icing.
Baguettes and croissants
These are breakfast staples for the French. If you're wandering the streets of Paris with a baguette in hand, you'll know you have arrived. And don't forget to grab a croissant every time you order a cup of coffee.
Crépes
Another street-food, these are found all around Paris, in even the narrowest of streets. The classic ones include a banana-Nutella version or a ham and cheese recipe for those who like it savoury.
Other things to try include Créme Brûlée, Parisian Hot Chocolate and of-course a wide variety of French Cheese with wine.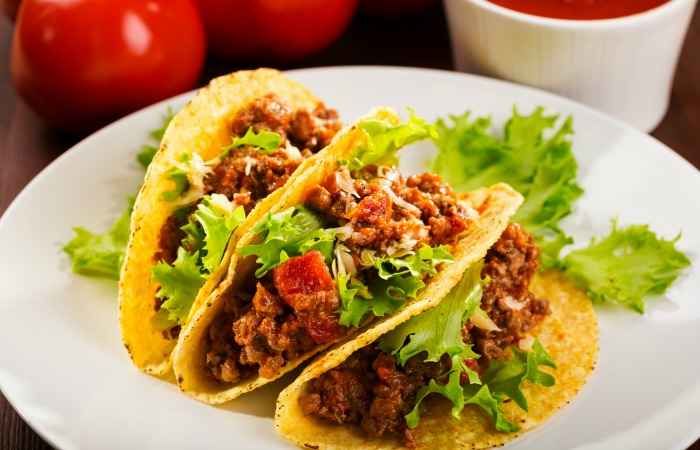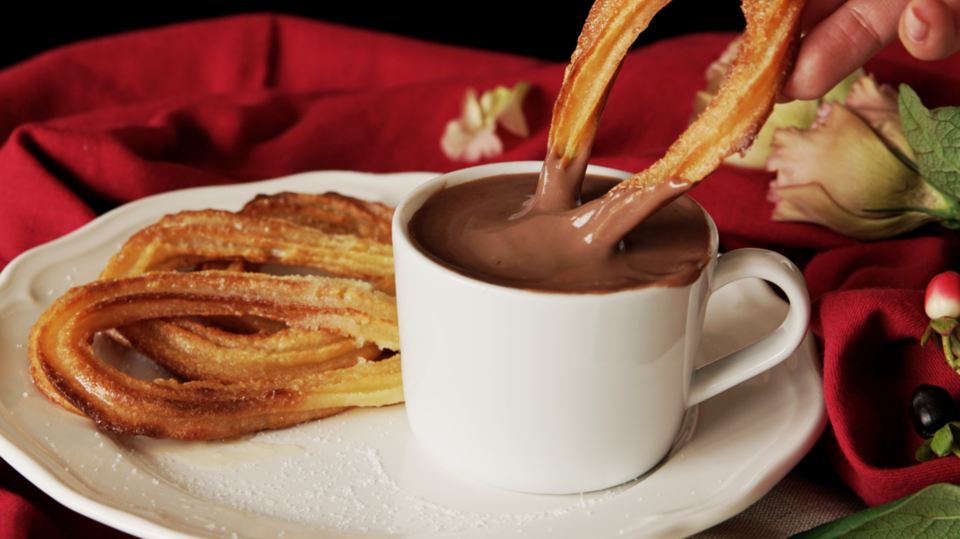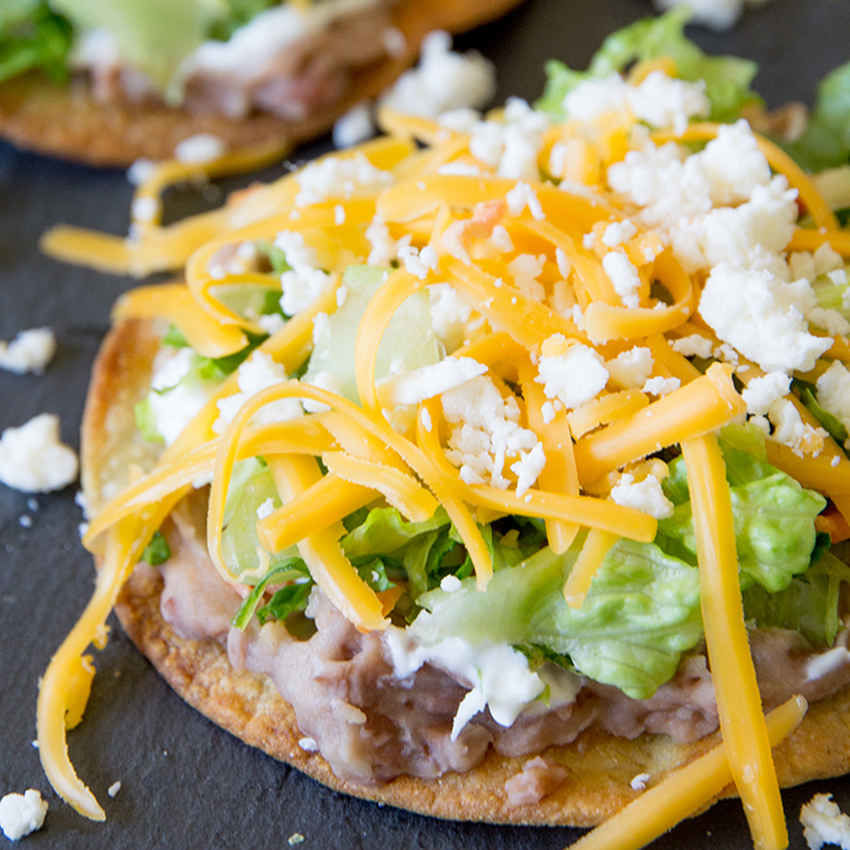 Mexico isn't just about tropical white-sand beaches, historical monuments and vibrant parties. It is a hotbed of scrumptious gastronomic creations and a treasure trove for food lovers.
Must-try dishes
Tacos
You could have eaten tacos anywhere in the world, but this traditional Mexican dish tastes the best in its homeland. While traditionally non-vegetarian, you're bound to find veg and vegan versions as well.
Churros
Originally a Spanish recipe, churros have become a part of the Mexican culture and the glory of Mexican churros is invincible! Fluted, ridged, deep-fried dough that's well-dusted in sugar while hot, they are crispy on the outside, warm and soft on the inside, and best dunked into a steaming cup of melted chocolate.
Quesadillas
A folded tortilla with melted cheese inside, these have several versions in Mexico and are made with a variety of cheeses. One of the most popular is Oaxaca cheese, a mild string cheese that is similar to mozzarella.
Tostadas
These are fried tortillas topped with anything you want. Popular toppings include frijoles (re-fried beans), beef, pork, or fish, avocado, lettuce, tomatoes, and lots of cheese.
Did you know that a whopping 45% people in Vancouver are foreign? That makes this incredibly cosmopolitan city a food Mecca. You can find remarkable restaurants with Asian, African, European, and South American cuisines all over the city with ample vegetarian choices.
Must-try dishes
Poutine
A delicious Canadian invention which combines piping hot french fries smothered in gravy and squeaky cheese curds.
Nanaimo bar
Named after the city of Nanaimo, this is a Canadian dessert bar with three layers: a crumble-wafer bottom, custard-flavoured butter icing middle and a chocolate top.
Salmon Candy
Smoked salmon glazed with maple syrup is smokey, salty, sweet, and impossible to stop eating.
New York City can be called the unofficial culinary capital of the world. Here you will find incredible food all across the world. From street vendors to Michelin-starred restaurants and a lot of outrageous food items, NYC has it all.
Must-try dishes
Hot Dog
True New York hot dogs are crispy on the outside and perfectly juicy on the inside.
Pizza
While pizza originated in Italy, it was made popular for the world in New York. Now the New York pizza is a separate dish, sold all over the world as such.
Bagel
A New York staple, bagels are a very popular breakfast item and one of the city's defining foods. Different places make very different varieties of a bagel so you'll have to try a few to pick a favourite.
New York-style sandwiches
Unlike what we get in India, sandwiches in New York are meals in themselves. They are more like subs and come with a variety of fillings.
Cheesecake
This is practically its own food group in New York. The people here love it so much that there are dedicated restaurants just for cheesecake.
Write your own travel experience on Tripoto to connect with travellers from around the world. Start writing now! The best trips will be featured on our Facebook and Instagram page.
Get travel inspiration from us daily! Save our number and send a Whatsapp message on 9599147110 to begin!