Bekal Fort is the largest fort in Kerala, situated in Kasargod Dist and it is 65 Km from Mangalore City.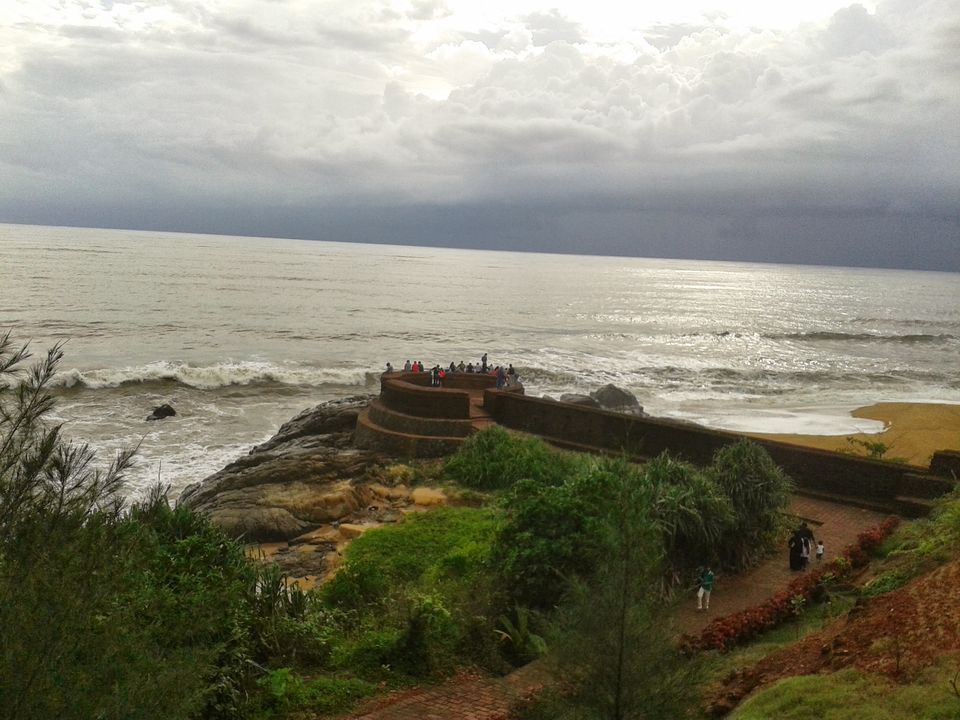 Getting here: One can visit Bekal by train or by road. The train Mangalore–Coimbatore passenger departs from Mangalore Central at 7:35 AM. The journey is of 45-50 minutes. But we usually travel by our car.
Timings: 8:30 Am -5:30 PM
Entrance: INR 5 and INR 25 for the camera and INR 20 for car parking.
The Fort appears to have been built up from the sea since almost three fourths of its exterior is drenched and the waves continually stroke the citadel. The Mukhyaprana Temple of Hanuman and the ancient Muslim mosque nearby bear testimony to the age-old religious harmony that prevailed in the area. The zigzag entrance and the trenches around the fort show the defense strategy inherent in the fort.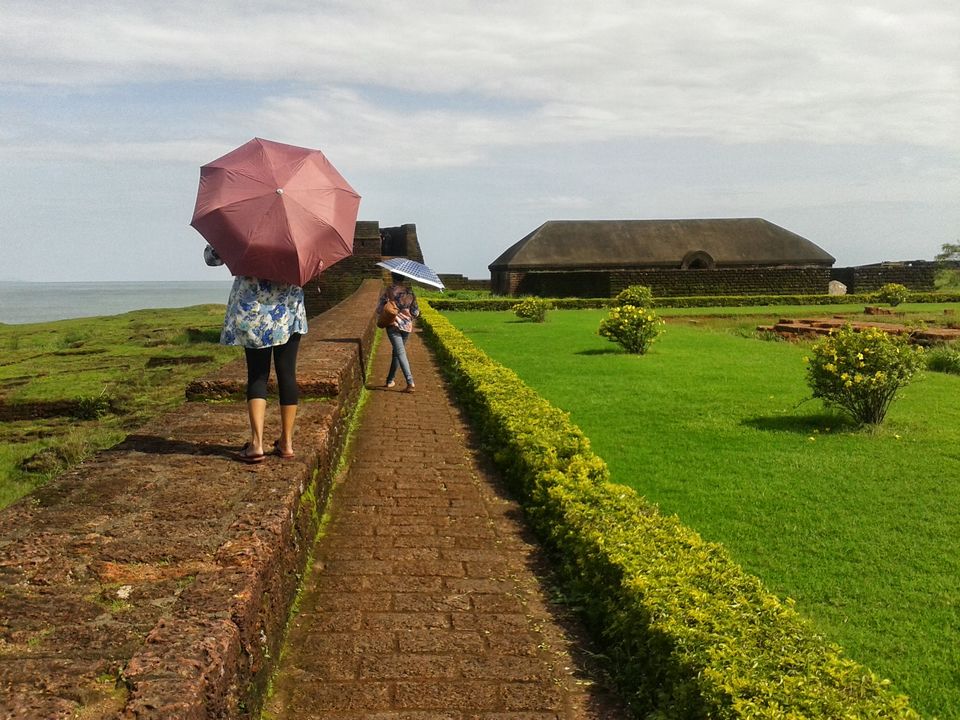 The fort was very well maintained and the gardens were in full bloom too. My most favorite part of the fort was the one end extended to the sea. One can feel the sea waves splashing at your place from the point. Also, it was one of the best sunset viewpoints that I have seen.
Bekal beach is adjacent to the fort.