There are many local buses from Mangalore to reach Kasaragod and there is a bus every 15 minutes. The bus journey takes 1.5 hours to 2 hours depending on the type of bus and traffic.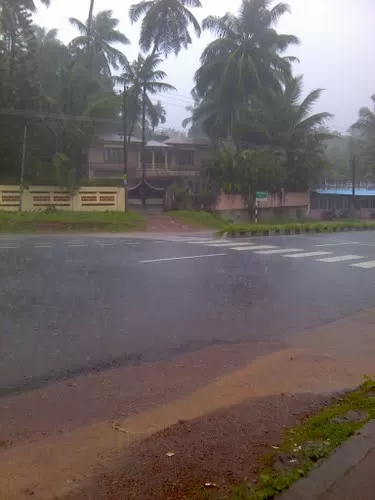 Once in Kasaragod, you need to take other bus to reach the Bekal Fort which will take about 20 mins. After the long and tiring journey, I finally reached the place and this place is beyond BEAUTIFUL. There are many local vendors in front of the Bekal Fort selling coconut water, pineapple, watermelon and faluda. Don't miss the pineapple with honey, it's delicious. To enter the Bekal Fort, you need to buy a ticket costing about Rs5 (for Indians). The Bekal fort is spread over forty acres and is well maintained by archeological survey of India. If your idea of fort is ruins, writing across the walls and litter all around, you will be surprised. This is one of the cleanest and well maintained fort in India. In fact a part of the Bekal fort is converted into garden. Some important features of the Bekal fort are the water tank with its flight of steps, a tunnel in the fort which opens towards the south and the broad wide steps leading to the bastions. The bastions rise to a great height and offers clear views of nearby places like Pallikare, Kanhagad, Kottikulam, Uduma and others. The Bekal fort was built solely for defence purposes, unlike other Indian forts which also had the residence of the royalty. Holes in the walls and on the bastions helped keep the enemy at bay. There is a flight of steps leading to the bastion on the extreme right of the Bekal fort. We climbed down the gaps in the rocks to reach Bekal beach.
An overcrowded beach with vendors and tourists all around is very common in India but Bekal beach is very different from from all those beaches. It is quiet, serene and absolutely clean. If you are lucky, you might even spot a dolphin swimming in the sea. We started walking along the shore and after 1 km, you will spot Uduma fishing village with multi-coloured fishing boats. The Uduma fishing village is also marked by an artificial rock bund created to prevent sea erosion wiping out the village. Climb over the embankment and walk until the village is behind you. The embankment merges with the Bekal beach soon after. Half hour later reach the rocky outcrops that mark the end of the Bekal beach.Cross the rocky outcrop to reach Kappil beach.
There is nothing like enjoying sunset on the beach. A part of the Kappil beach is taken up by Taj for their beach resort. Walk ahead to the other side of the Kappil beach. You are allowed to camp on this beach. On the way to Bekal fort, I had seen a huge hoarding about a traditional dance performance which was to happen that day. Before coming to this place, I had done my research and had basic idea of this dance ritual called THEYYAM. After the sunset we walked to the main road and took an auto to reach the temple in Kasaragod where this performance was happening.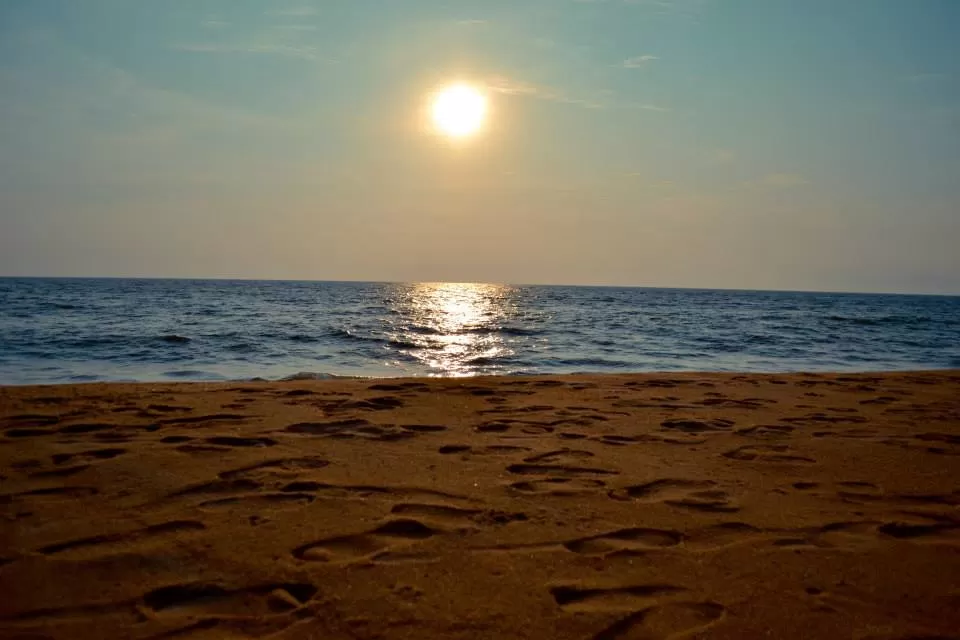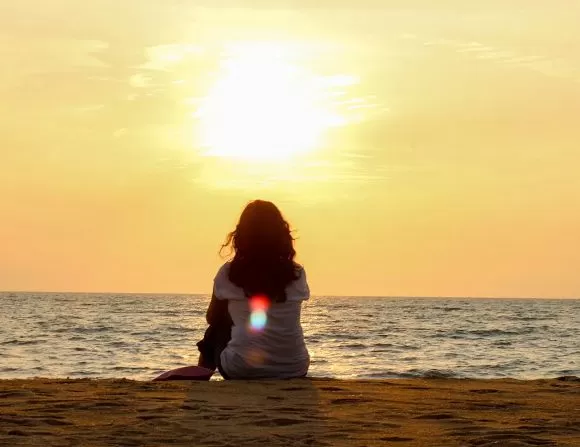 The moment we entered the venue, I was awestruck by the lights and decorations. Festive atmosphere was in the air. The place was very crowded and we had a tough time communicating with locals as they spoke only Malayalam and we were the centre of attention because of our huge backpacks. After futile attempts of communicating through sign language, we finally found a person who could speak English and explained him the reason for being there. This person was so sweet that he arranged a person from organising committee to explain us the story behind this ritual.
Some facts about Theyyam:
#There are approximately 400 types of Theyyam. Some happen every year and some happen rarely. The one which we happened to see was happening after 90 years.
#The dance or invocation is generally performed in front of the village shrine. There is no curtain or stage.
#Every Theyyam performance has a story behind it depending on the region. Theyyam is considered to be god and all the people seek blessings from it.
#It is an opportunity for the District people and all the family and Friends who are staying abroad or out of the district to get together and be a part of this ritual.I feel blessed to be a part of this ritual and the actual performance gives you goosebumps ,A feeling which cannot be explained in words.
We were a group of nine people so we decided to camp on the Kappil beach. As it was hot, we decided not to pitch tents and chose sleeping bags instead. Sleeping under the night sky watching the stars and listening to the sound of waves crashing the shore is one 'Out of the world' feeling.
P.S- If you a solo girl traveler, I advise you not to camp on the beach as it might not be safe.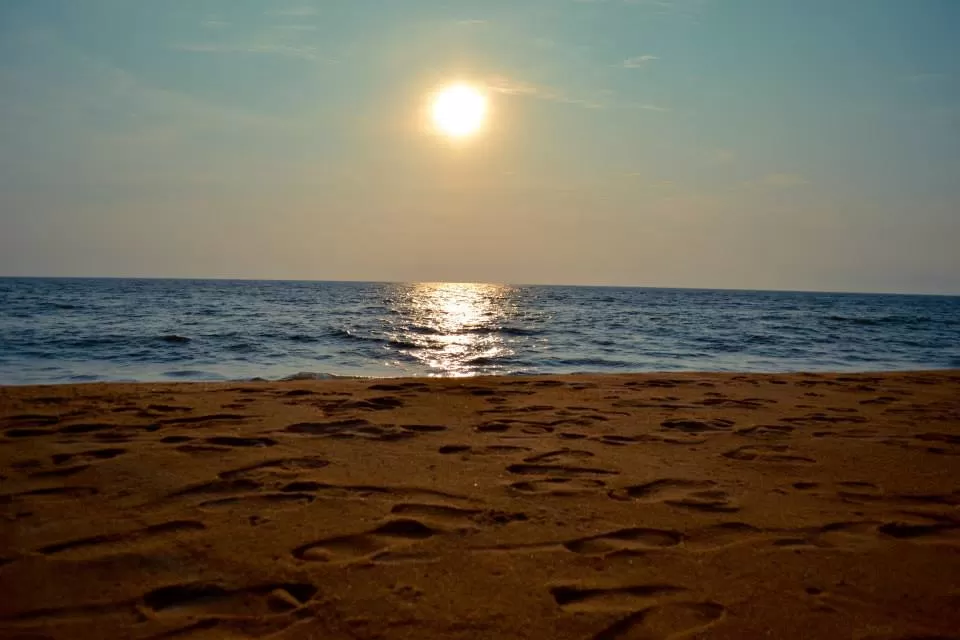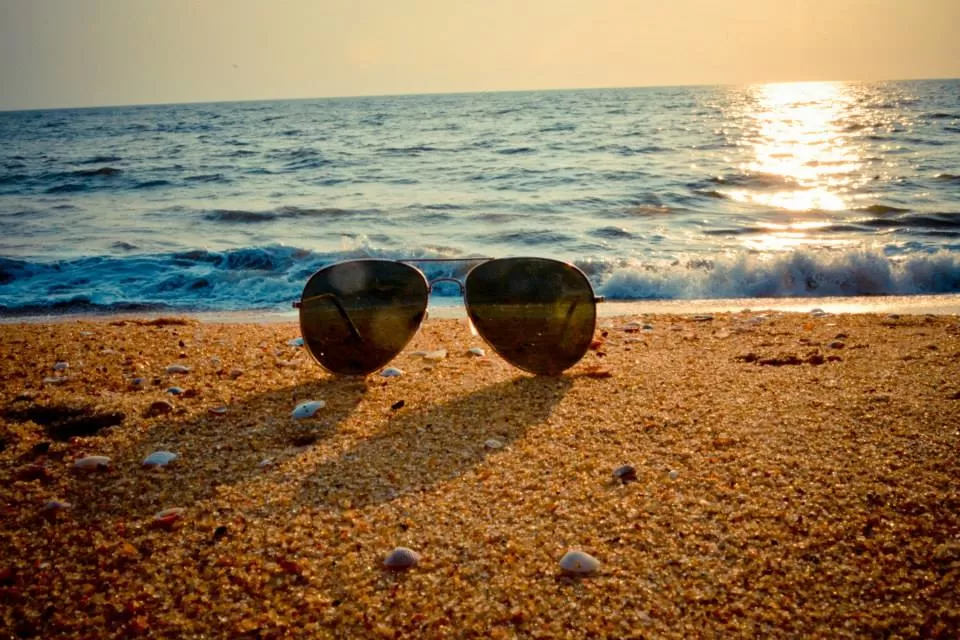 Day 3- March 9th 2014
We woke up early and caught a bus to Mangalore. A friend suggested not to miss this ice-cream place in Mangalore called PABBA'S. They have some exotic ice-creams with weird names like Senorita :P. We ordered almost every flavour from their special collection and it took us just 5 minutes to finish all of it :D After our breakfast of ice-creams, we took a bus to Udupi which is about an hour away from Mangalore. Once you are in Udupi, you need to take another bus to reach Malpe.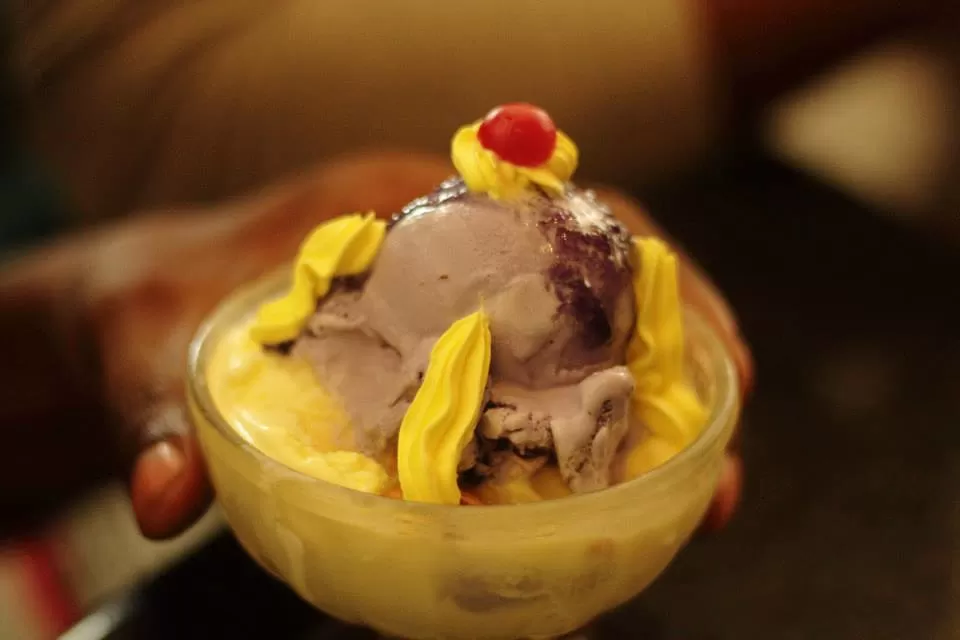 Malpe is a natural port about 6 km from Udupi. In order to reach St Mary's islands, you need to take a ferry from here. The frequency of ferry depends upon the number of tourists and the to and fro journey costs you 100 rupees. Since we went on a Sunday, we did not have to wait much for the ferry.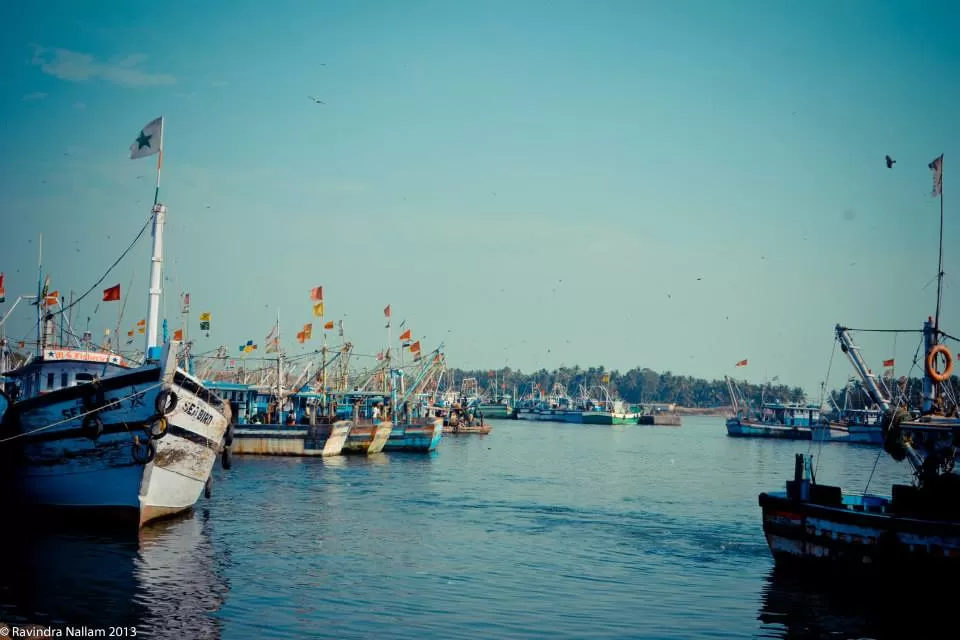 According to folk legend, in the year 1498, Vasco da Gama landed on St. Mary's Islands on his journey from Portugal, fixed a cross on the island and named one of these islands, O Padrão de Santa Maria, as a dedication to Mother Mary, before proceeding to Kozhikode in Kerala. It is from this name that the islands got their current name. This place is famous for it's basaltic rock formations. This place is unique and beautiful with crystal clear water, shell beach and unique rock formations but what really spoils the whole island experience is the crowd. Each ferry takes about 100 people and the place tends to get over-crowded. You cannot spend more than 2 hours on this island as you need to take the ferry back to Malpe port.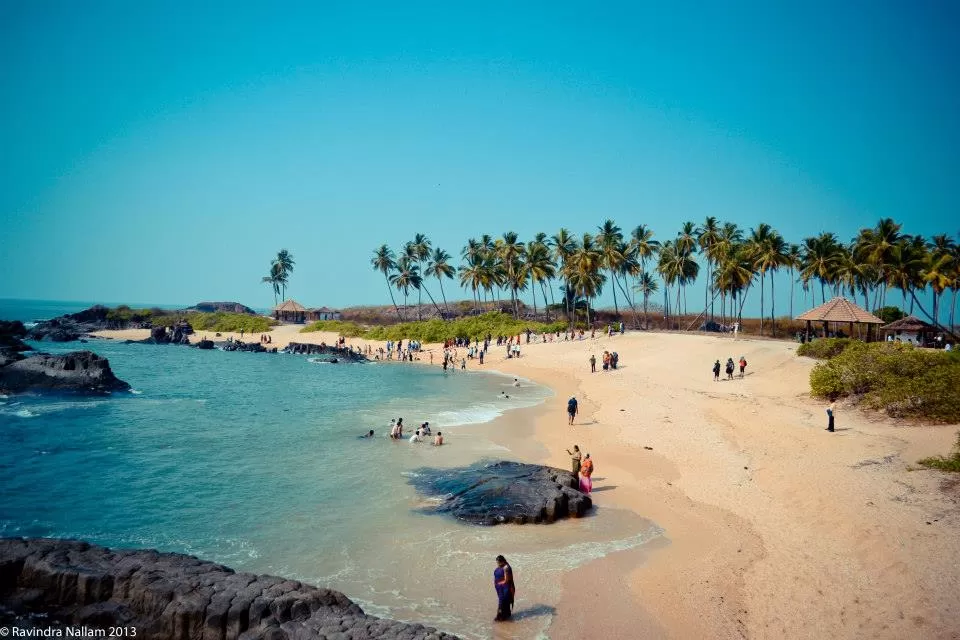 My two days journey came to an end as it was the time to travel back to Hyderabad. With a heavy heart, I bid adieu to this beautiful place, memories of which will stay with me forever. I boarded the bus to Hyderabad at 6 PM.
Day4- 10th March 2014
Reached Hyderabad at 7:30 AM. The last word: According to me, Bekal is one of the most underrated places in India with pristine beaches and unspoiled beauty. I would love to visit this place again! :)
Best time to visit: October-February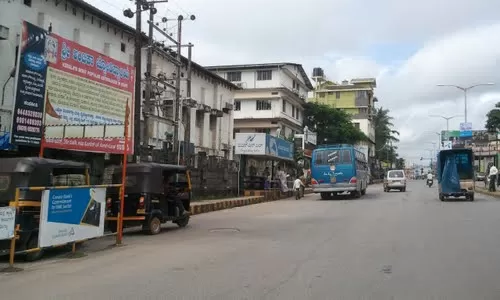 If you are a lover of beaches, seafood, history, architecture, culture and want to spend some time in the lap of nature away from the city life, Bekal beach is the right place for you. This place has something to offer to all kinds of traveler's and is a must visit for backpackers.
DAY 1-7th March 2014 , 5 pm - Start from Hyderabad
Bekal (Kasaragod) is well connected by road and railways but there was no direct train connectivity from Hyderabad, so we opted to go for Bus. We decided to take a bus to Mangalore, which is 60 kms from Bekal. There are private buses which ply regularly between Mangalore and Hyderabad. The cost of Volvo bus (AC) is Rs1300 (one-way).
DAY 2 - 8th March 2014 , 10 AM
Reached Mangalore. Mangalore is best known for the coconut plantations and the beautiful countryside atmosphere. You can walk into any local restaurant and savour the delicious south Indian breakfast comprising of idly , dosa, utthapam and vada. Cost of breakfast - Rs.200.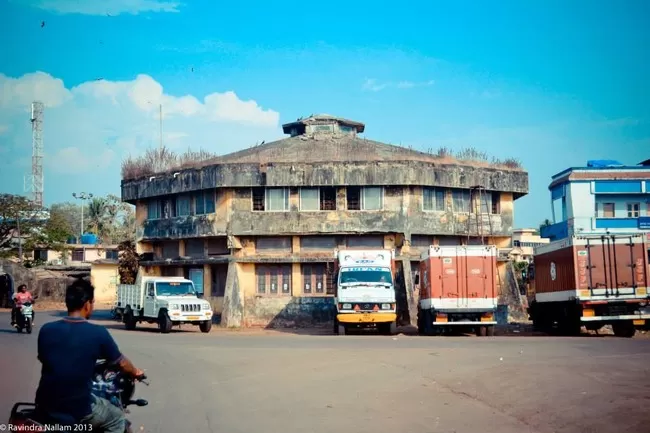 Ever since I watched the song "Tu hi re" from Mani Ratnam's Bombay movie, I was captivated by this place where the song was shot, waves lashing the walls of the keyhole shaped fort, the panoramic view of the beach, blazing sun, white sand and the sea. I have a habit of noting down the location when I watch a visually appealing Bollywood movie or song and this place is out of that list. After a lot of cancellations and postponement, I finally visited this beautiful fort on the Bekal beach in north Kerala. With a lot of excitement and no fixed plan or itinerary, I started my journey and little did I know that this would turn out to be one of my most memorable trips. A majestic fort with unique architecture, 6 km long Bekal beach trek, a several thousand-year-old ritual, local delicacies and a lifetime of memories.