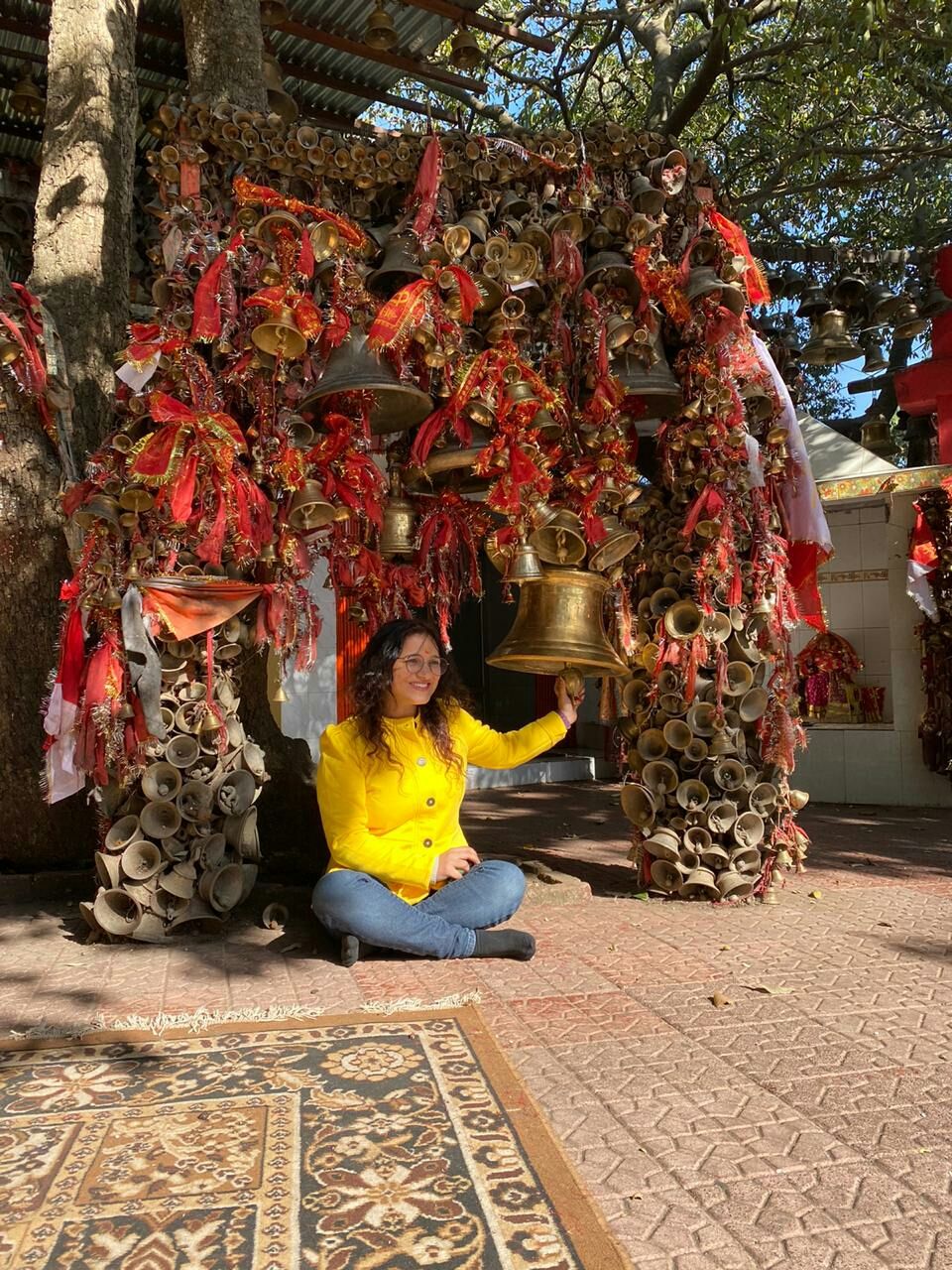 Away from the hustling and bustling of fast moving cities, overlooking the lake city of Bhimtal, lies the abode of Golu Devta - Ghorakhal. Situated at almost 10000ft above the sea level and surrounded by the lush green forest of pine and deodar, it is a picturesque setting for you to be close to nature, and even more, with yourself!
Ghorakhal simply translates to ghora (horse) and khal (lake). Legend says during the War of Independence (1857), the horse of a fleeing British soldier fell in this pond. Another (and less violent) version says it was a pond used by horses. Another version says the word 'Ghora' is a corrupted form of 'Ghurad', a species of deer. Today there is no lake, neither deers are a common site, but the name still remains!
Situated at a distance of 17 km from Nainital, 15 km from Bhimtal and 34 km from Kathgodam railway station and 67 km from Pantnagar airport, Ghorakhal lies in the Shiwalik ranges of the great Himalayas. Ghorakhal was earlier an estate of erstwhile Nawab of Rampur.
Ghorakhal is the seat of Golu Devta or 'Goljyu Dev' as popularly known in the Kumaon region. Golu Dev is the lord of justice and is worshipped in a form riding a horse with a sword in his hand. The Golu Dev temple is famous for one thing - similar to the other Golu Dev temple (Chitai) - bells. Hundreds, probably thousands of them! From one fitting in your palms to one which require more than one person to lift them, it has it all. Another peculiar sight in the temple is hand written personal letters by the devotees to the god of justice himself. These letters are requests, problems and gratitude by the devotees whose every aspect of life revolves around the god. He is the guardian , the mentor and the remedy.
Ghorakhal is also the home for the young budding warriors of India. Situated under the wings of the Golu Dev temple lies Sainik School Ghorakhal - a premier feeder institution for the Indian Defence Forces. Founded in 1966, this school has continuously played a significant part in providing officers to the Indian Armed Forces.