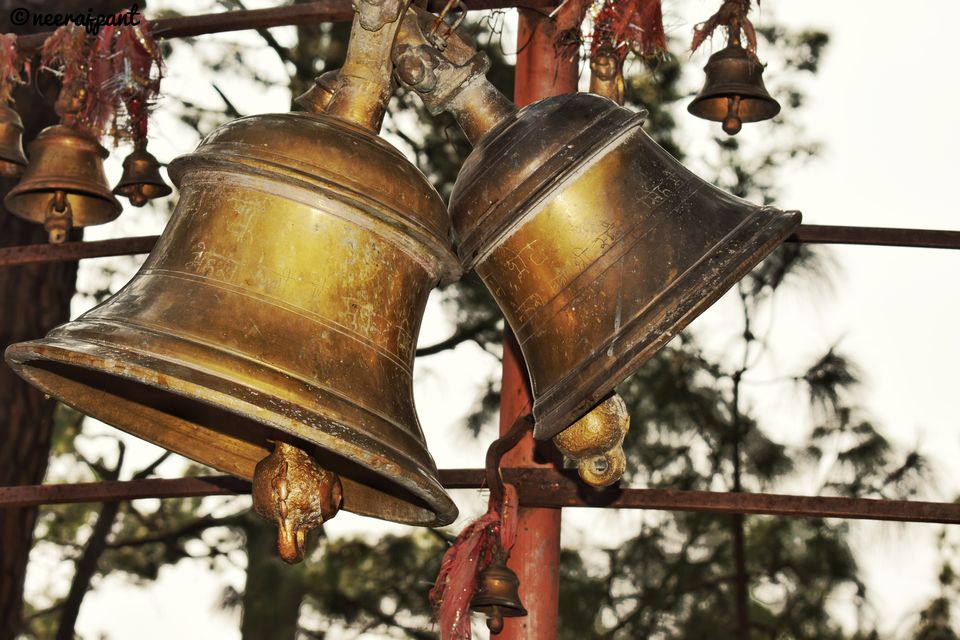 "It is always the same with mountains. Once you have lived with them for any length of time, you belong to them. There is no escape." Every time I read these lines from Ruskin Bond it reminds me of my childhood and makes me believe that my craving of visiting the hills is conventional.
Uttrakhand, also known as Devbhoomi boasts of its saints, temples and deities residing in every corner. 1 hour drive from my hometown Haldwani, nestled amidst Kumaon Hills is the temple of Ghorakhal. The deity "Golju" who is worshipped here is also known as "Isht devta of the region' and is very popular as the God of Justice. According to the various folklore, Golju is common man's God and has always been related to do justice in his region. He is also seen as an incarnation of Shiva. The Ghorakhal temple is one among his various temples spread in the Kumaon region. One can also notice thousands of bells in the temple which are a symbol of prayers being answered here. As they say, who so ever get their wishes fulfilled show their gratitude to the almighty by offering a bell at the temple. The other noticeable temples of Golju in the region are at Almora (Chitayi) & Champavat.
It offers a breathtaking view of the Bhimtal Lake on one side and lush green tea estate of Shyamkhet on the others. The road from Bhimtal to Ghorakhal offers some majestic views and not to forget cafes along the way to get down and have some refreshments. Ghorakhal is also surrounded by many other tourist spots and the traveller within you will definitely compel you to visit these as well. Nainital, Bhimtal, Mukteshwar are to name some of them. 15 kilometers uphill from Ghorakhal is the hamlet of Gagar which offers a sensational view of the Himalayan Ranges. One can spot peaks like NandeDevi, NandaGhunti & Trishul from here.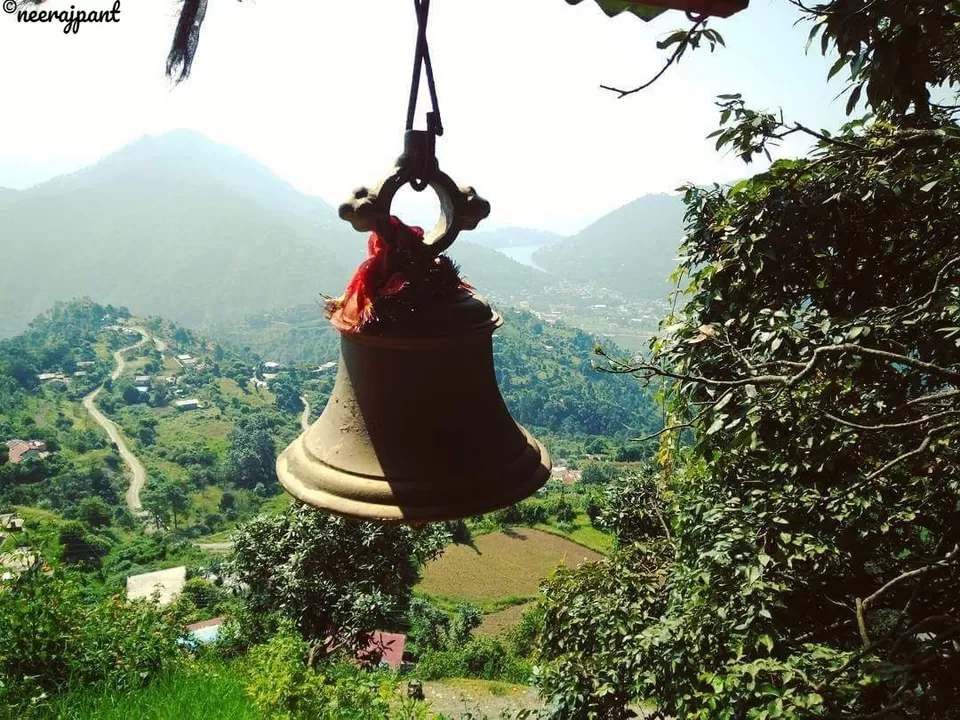 For all those who do not enjoy the luxury of staying close by to this divine location it's not the end of World. The place is very well connected through all means of transport from various major cities.
By Air: Nearest Airport is Pantnagar situated 65 kilometers South with a travel time of 2:30 hours.
By Rail: Nearest Railhead is Kathgodam situated 40 kilometers South with a travel time of 1:30 hours.
By Road: Ghorakhal is connected to all important cities through road with Bhimtal being an important station just 12 kilometers away.
If you are visiting Kumaon Hills this place has to be in your itinerary. Not only will it add a spiritual taste to your journey it will also give you a sense of inner peace and calmness.
See it to believe it!!! Bon Voyage!!