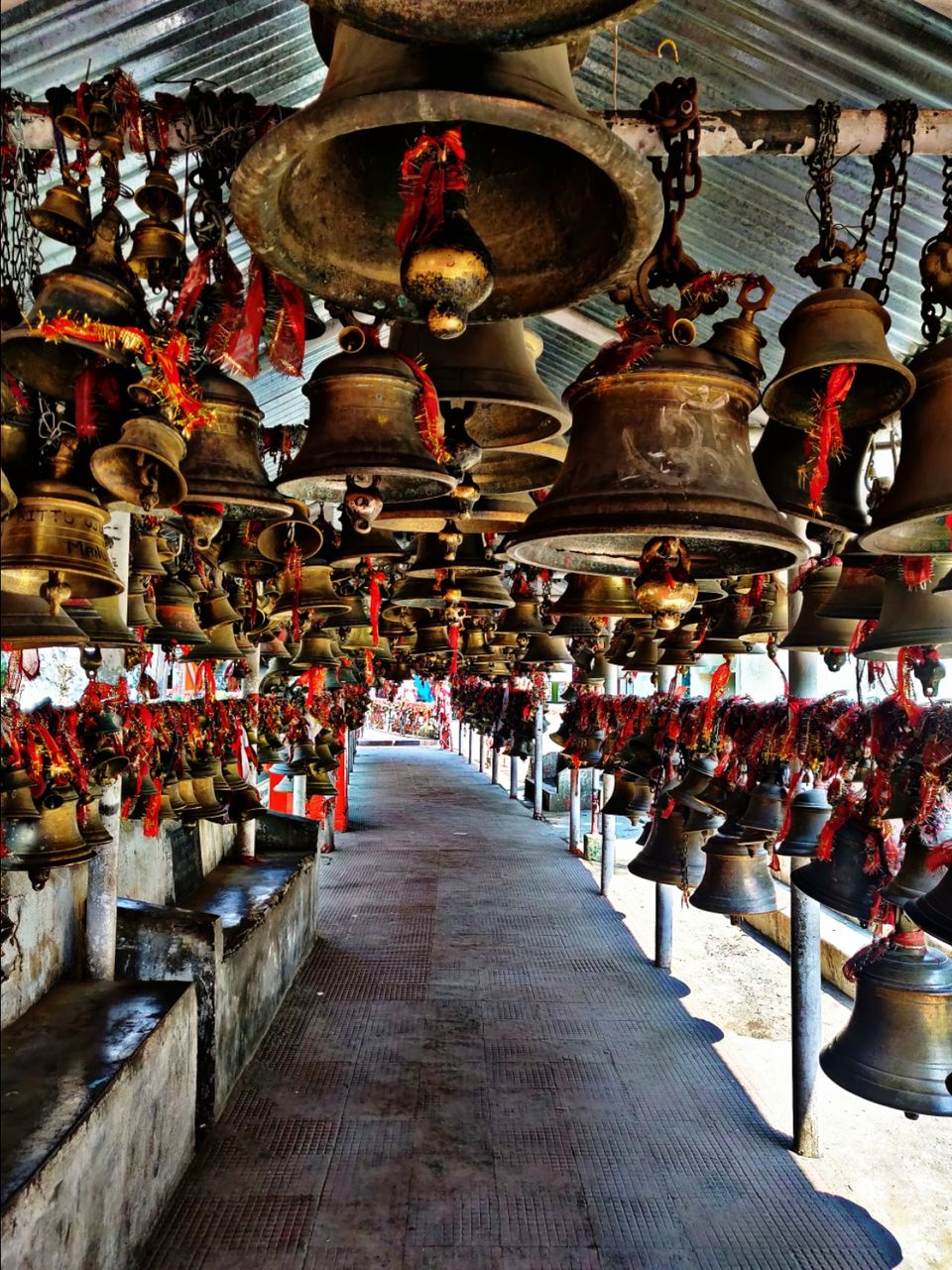 Captivating Tales of Hindu Mythology never stop to astound me and furthermore never will. Retributing my profound enthusiasm for hindu folklore have constantly encouraged me to explore the otherworldly spiritual side while traveling.
Discussing folklore, Kumaon Region, Uttarakhand aka DEVBHOOMI " The Land of God" came first to my mind.
While hitchhiking on our way back from Jageshwar Dham, the driver(a local guide) educated us regarding this interesting Chitai Temple or Golu Devta Temple and dropped us till there.
Chitai Temple is devoted to Golu Devta, he is a standout amongst the most adored divinities in Kumaon area. The temple is located 9 kms from Almora and is one of the prominent worship place of Lord Golu. Lord Golu is considered as the lord of JUSTICE ( incarnation of Lord Shiva in the form of bhairav)
The minute we entered the temple premises, the echoes of resounding bells of every extraordinary size emits a heavenly atmosphere and gives you an essence of some incredible celestial power. The temple walls were covered with letters and even stamp papers addressed to Lord to look for justice  and divine intervention in the legal cases looming in court from longer period or foul play being served in any part of life.
They have a firm belief that the Lord of Justice will acknowledge all solicitations which are made with a clear conscience.  People compose letters to Golu devta and append all the stamp papers with it and tie it on the temple walls to be answered by the God.
At the point when the justice is being served, devotees offer their joy and gratitude by tying bells around.
Every year hundreds of bells are removed by the Temple authorities, yet the numbers never cease to increase.
I saw piles of letters pinned to the walls and ties.
From individuals requesting divine intervention in issues of land, houses and even in criminal cases; to government jobs. It was all an emotional affair for us as it made us realize that its us as well as each person on this planet is experiencing a few or different challenges throughout everyday life. I found those letters cute, emotional, a sheer depiction of helplessness and surrender to the supreme power in form of these letters.
How to reach : It is located some 9 kms from Almora mall road. You may hire a private taxi for 1200-1500 bucks or opt for Local Sharing Taxis charging 50-60 bucks for an economical option.
We hitchhiked a ride back from Jageshwar Dham.