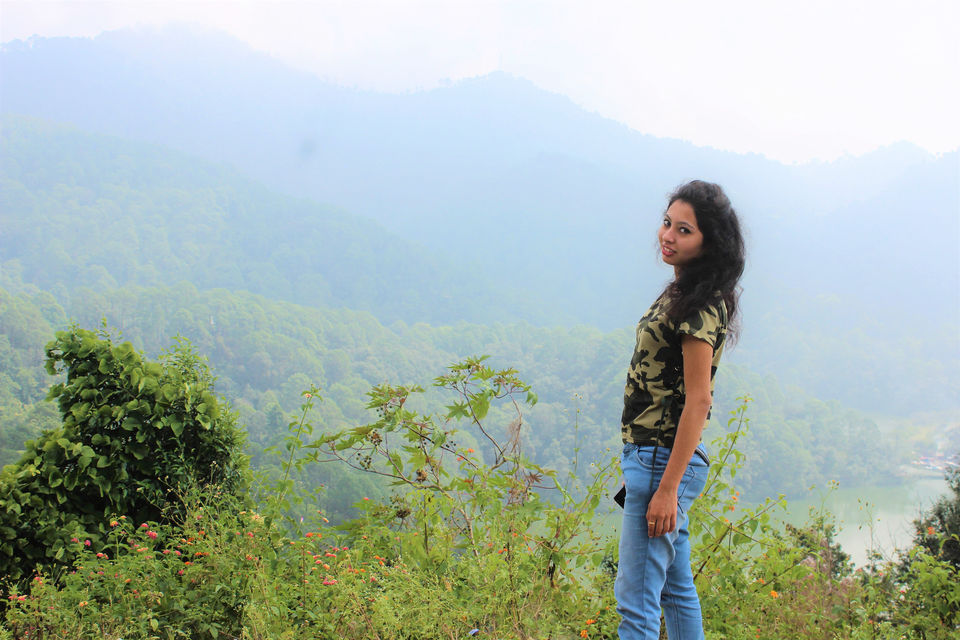 We are hungry..
We are back...
With some exciting stories of Kumaon, beautiful pictures and some unforgettable memories of our road trip which go through some of the most scenic mountain routes of Kumaon. Beautiful hills and valleys, panoramic views of lakes and the local food of Kumaon which make you hungry anytime, and my travel buddy is always hungry. Once she told me that "The memories we made in the mountains stay in our hearts forever" so I guess its the time to make some memories. So we are back in search of some of the hidden jewels of Kumaon. The land of snow-clad mountains and crystal-clear lakes.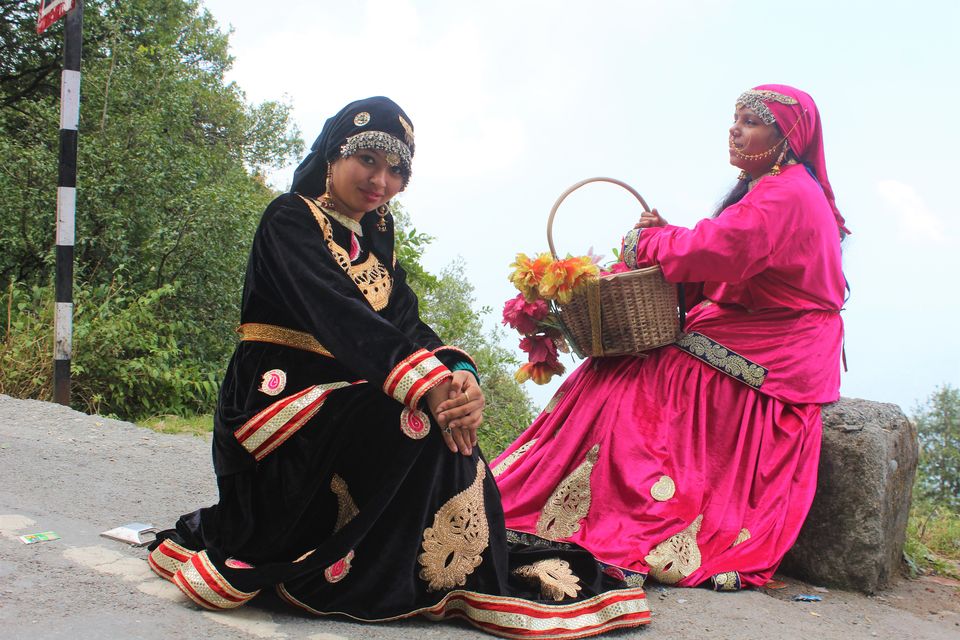 Kumaon is bounded on the east by Nepal and north by Tibet and is the gorgeous half of the state of Uttarakhand. The region of Kumaon is replete with picturesque hill station, lofty mountains, crystal-clear lakes, charming villages and unexplored destinations.
Beloved of the British, the capital of Kumaon's lake district. Nainital is a glittering jewel in the Himalayan necklace, blessed with scenic natural appearance. Nainital is a paradise for nature lovers. Nainital is one of the most popular and exquisite hill station located in the Kumaon region. Nainital is a charming city situated in a valley flanked by seven hills or Sapta Sharing and adorned with a sparkling lake. Boating over its quiet waters is also an experience of a lifetime. Nainital is often famous as a honeymoon destination, for it's mall road and Naini lake.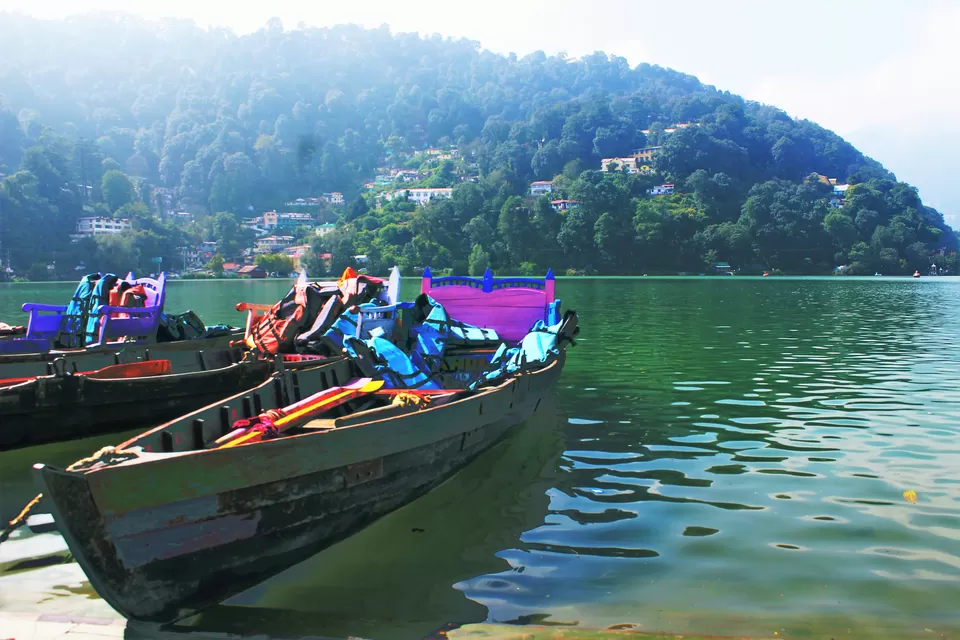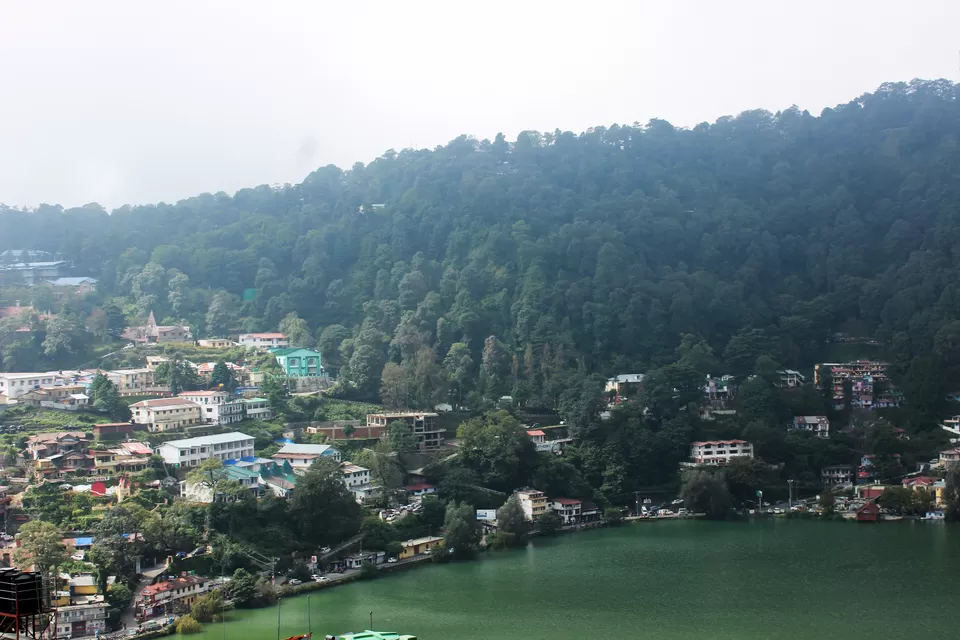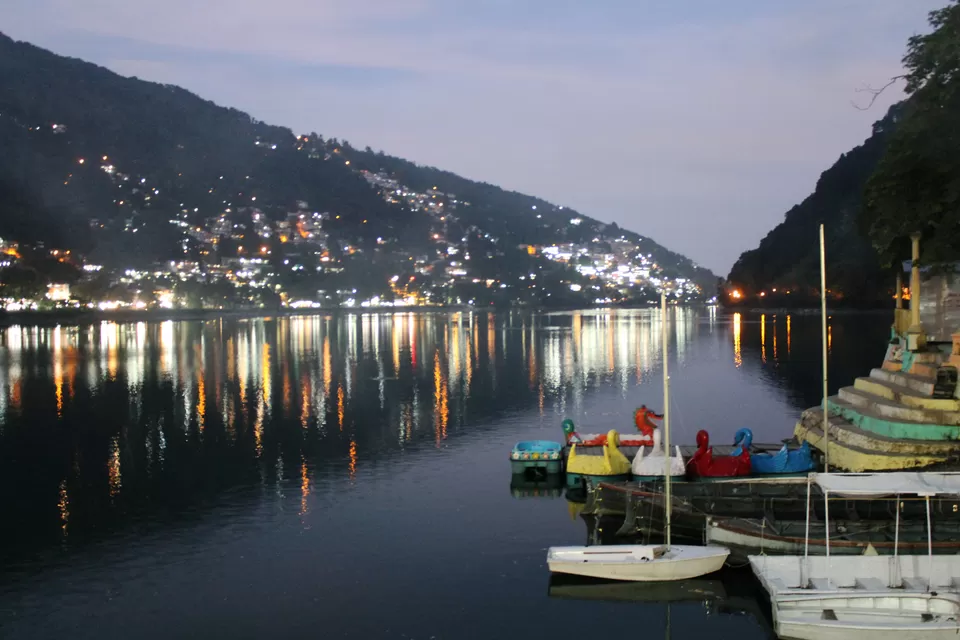 We have been Nanital once before so if you want to know details about Nainital (points of interest, things to do, where to eat, where to stay, what to do) please go through the link below.
https://www.tripoto.com/trip/in-the-goddess-eye-nainital-a-lot-more-than-hotels-and-mall-road-587579c7dd34e
Because this time we are here in Nainital only for Dussehra festival. Everyone must have to experience Nanital Dussehra once in a while, because it is glorious.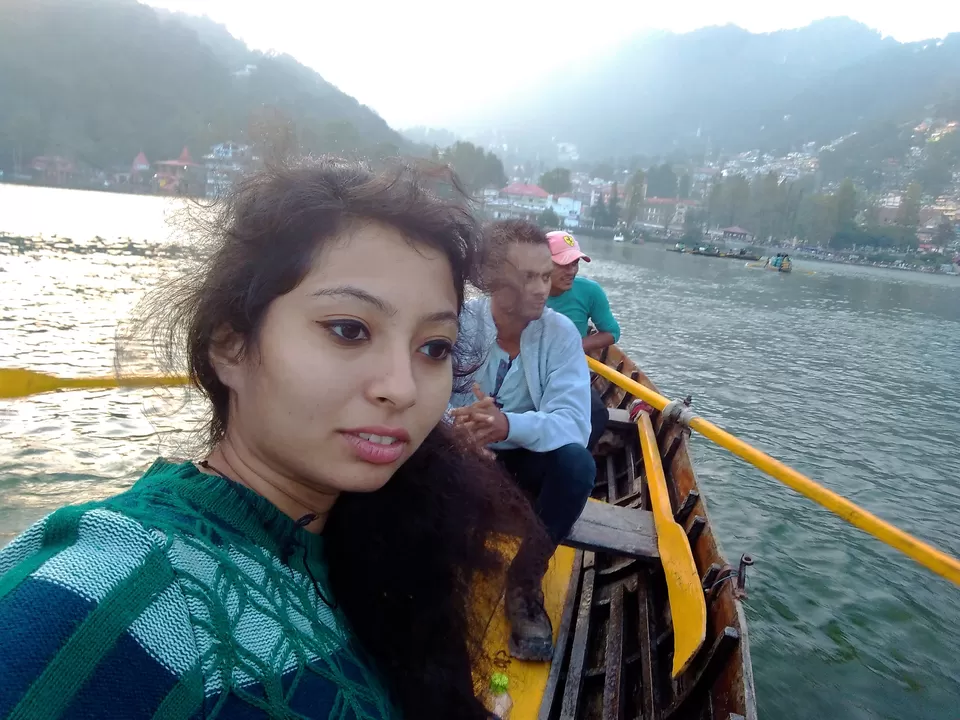 Dussehra festival is quite different in Nainital, the parade in mall road of different jhanki dedicated to Lord Ram and his army quite gives you the taste of a Indian carnival. And the show stopper "The Fire Work" that will give you goosebumps it's a first of it's kind experience but we have to wait for it till 8 p.m. in the evening. So we have quite a time till that time we roamed around the mall road, walk through the beautiful thandi sadak, bhutiya market at Mallital, we eat, we dance through the fair after all its Indian carnival. And the time has come so we rushed towards the Dussehra ground to occupies a nice place which gives a good view, well no one want to miss anything. And here it's began, and they literally light up the sky.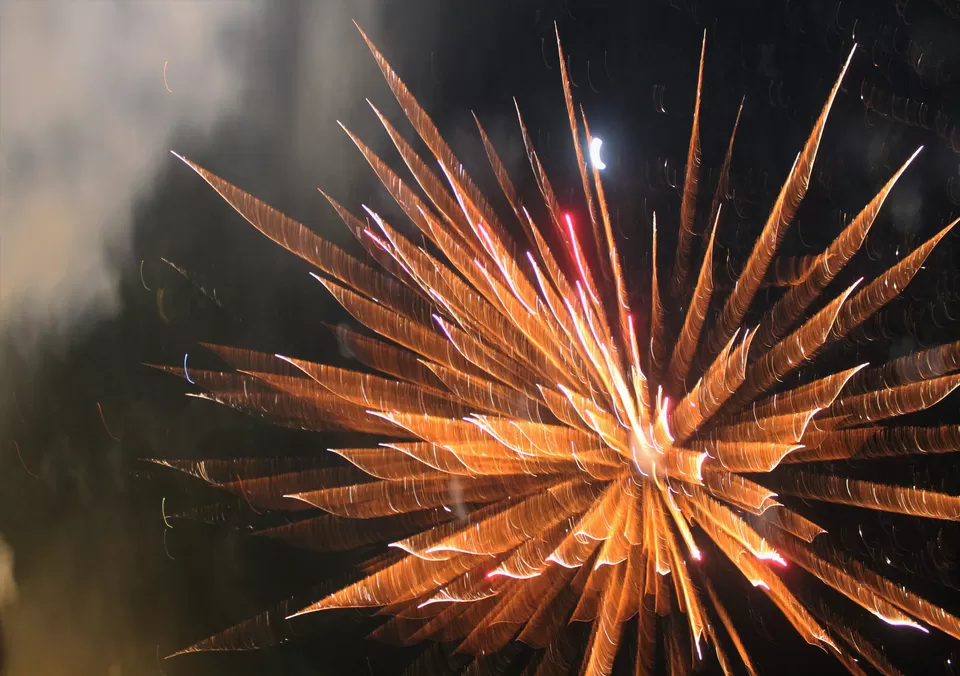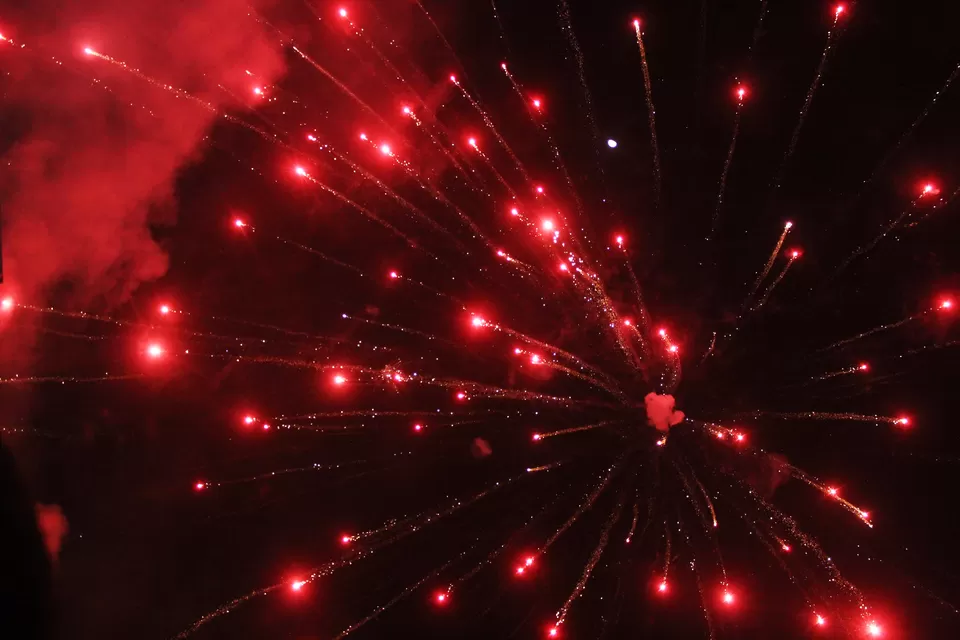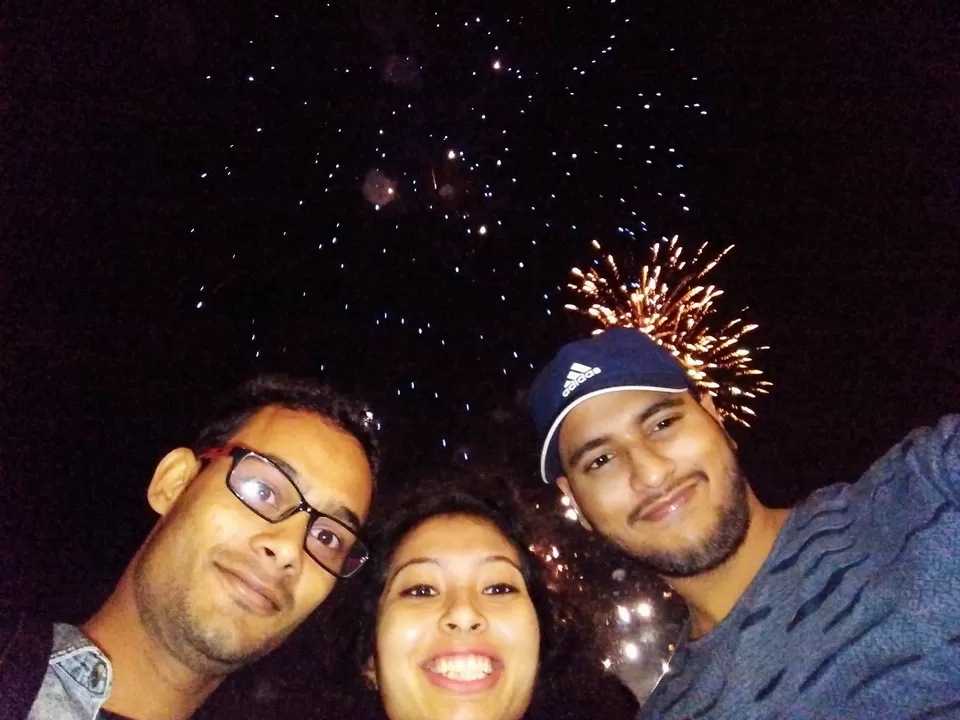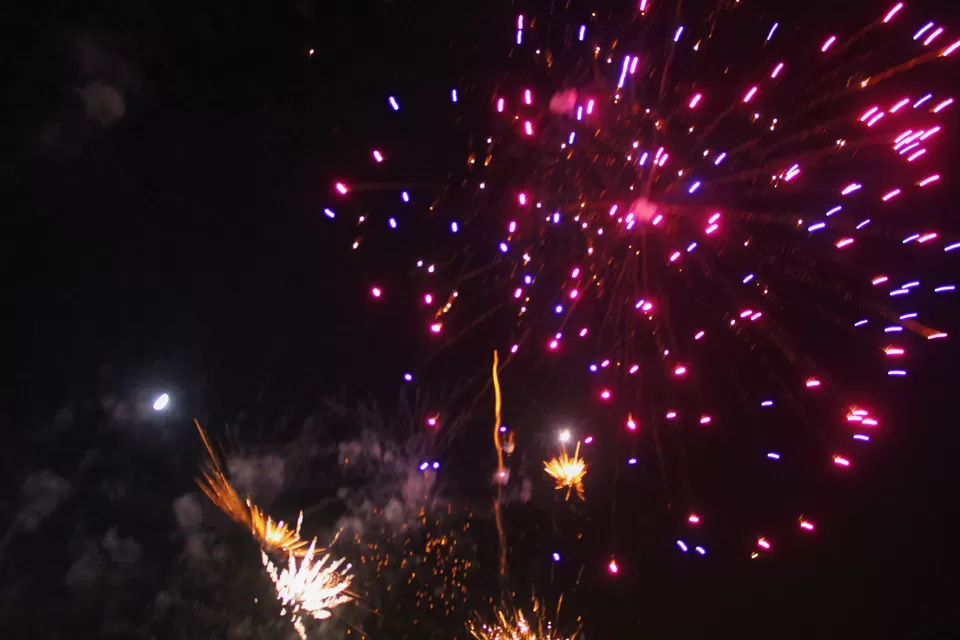 The beautiful fireworks made us fall in love with the monotony of Ravan Dahan well that's called "Carnival Dusshera". It was magnificent. it took our breathes away for few minutes, simply heaven. Tourists should come here during the Dussehra celebrations. Everyone has to experience it once in a lifetime.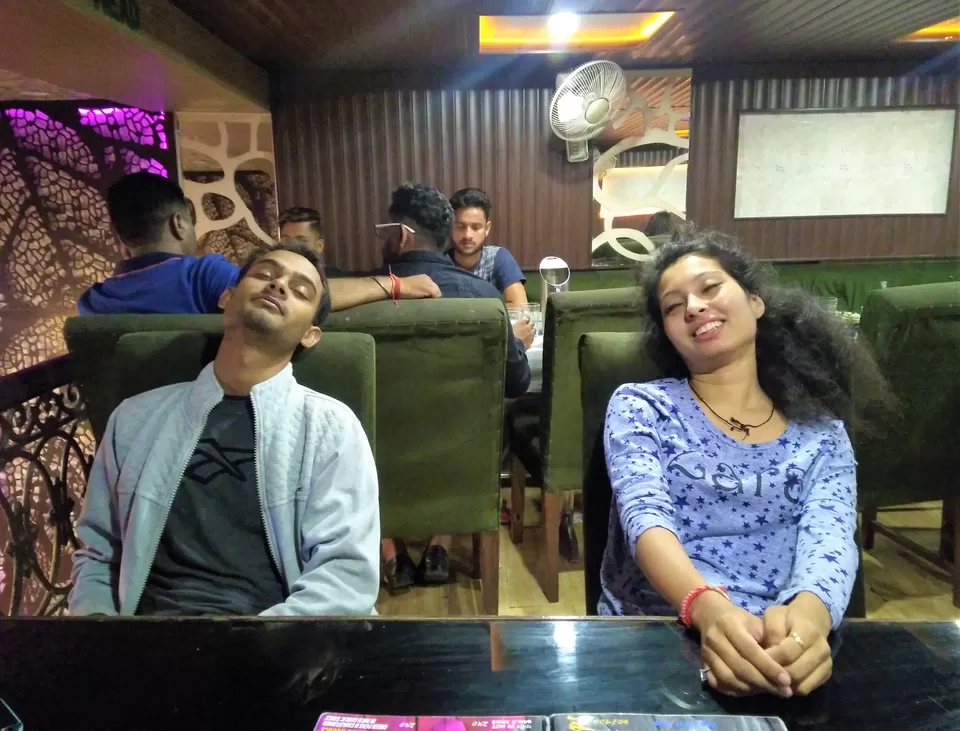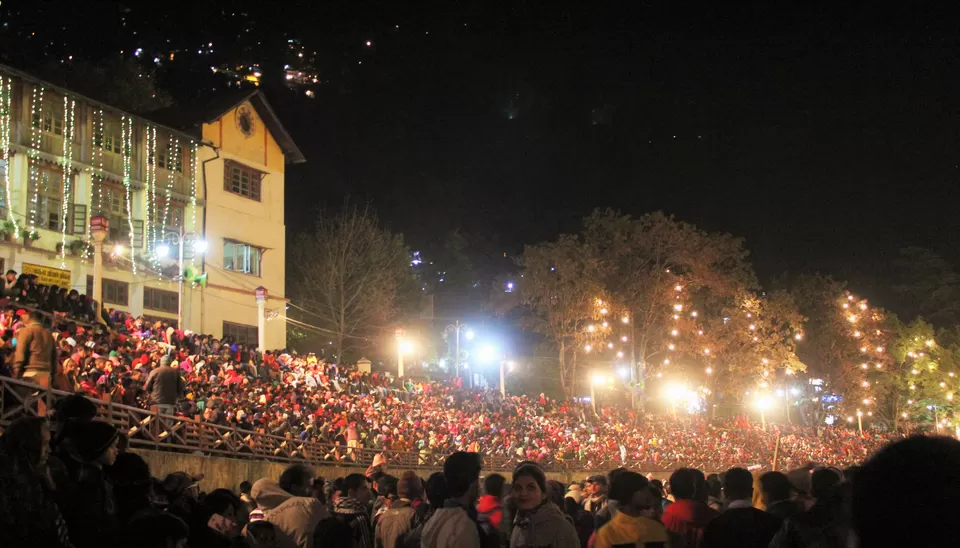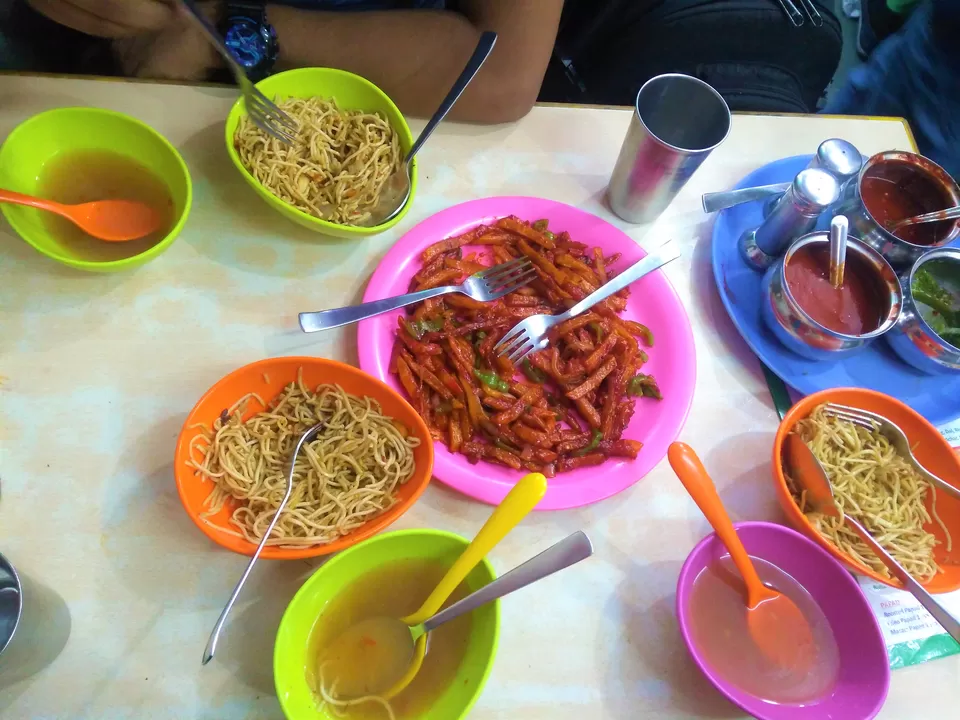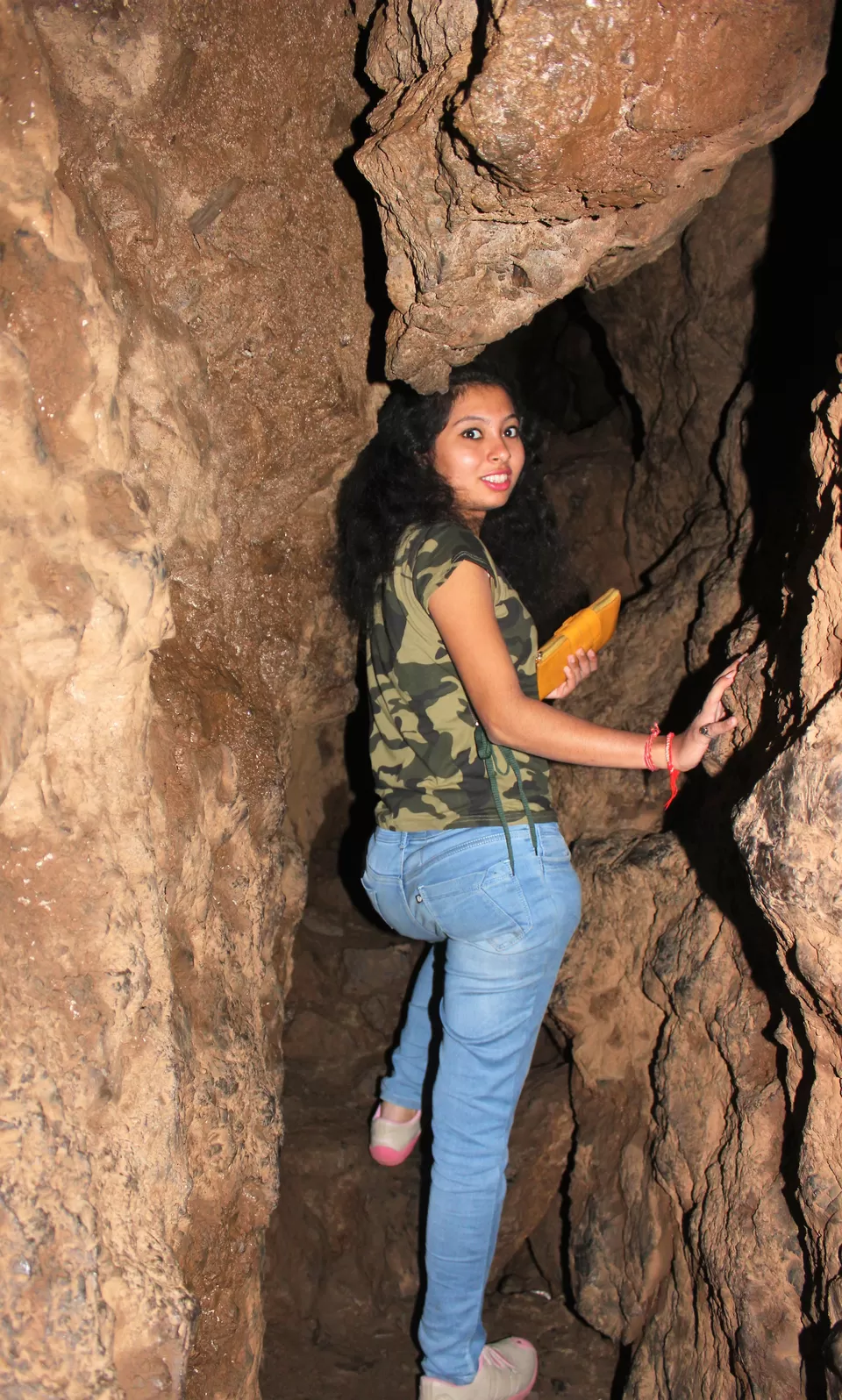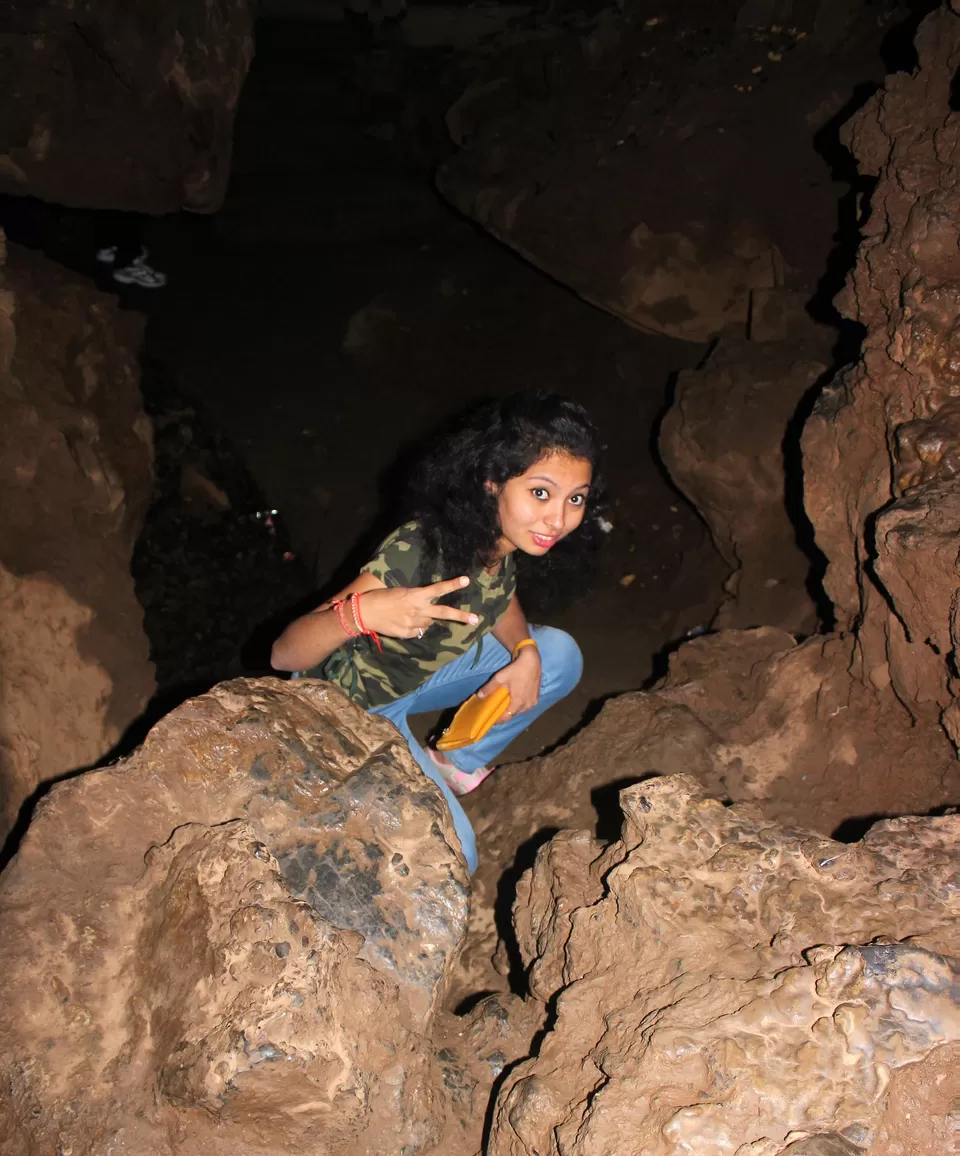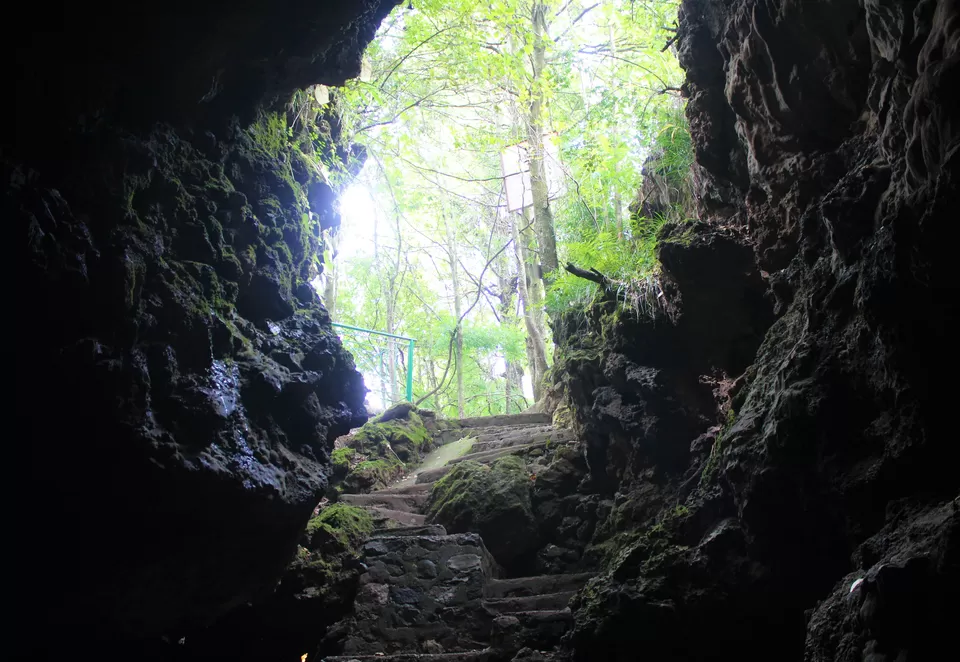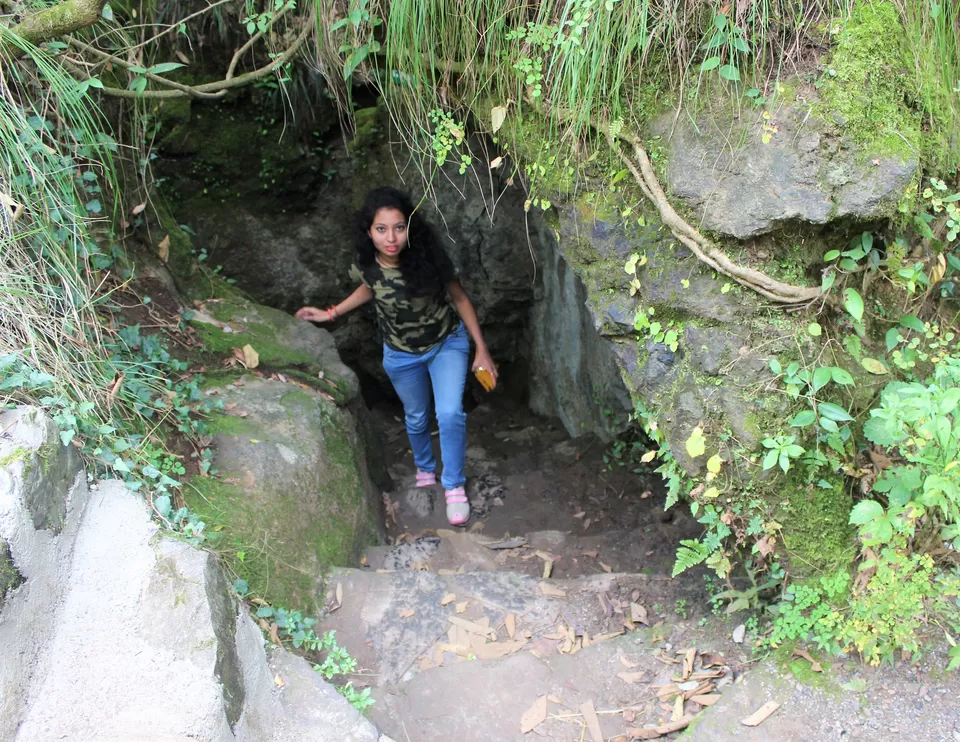 The relatively new Eco Park with its cave gardens is a great place to anyone. Eco Cave Gardens is 2 km from Mallital, a newly developed tourist spot in Nainital. It comprises several natural inter connected caves of different animals. Cave Gardens of Nainital is a group of interconnected rocky caves and hanging gardens that leads the visitor into a mysterious and ancient dream. Featuring six caves which are named according to the animal they resemble hence there is a tiger cave, panther cave, bat cave, squirrel cave, ape cave and flying fox cave that one passes through well-lit tunnels. As you progress through these caves, the tunnels narrow down slowly and at some places you actually have to crawl on your fours to enter the caves. Although the entrance of these caves are quite narrow, the interiors surprisingly are huge and with each cave the difficulty level increases thus enhancing the fun and adventure of exploring these caves. Adding to this adventurous fun is a musical fountain at the site, which puts up a spectacular display of lights, water, and music.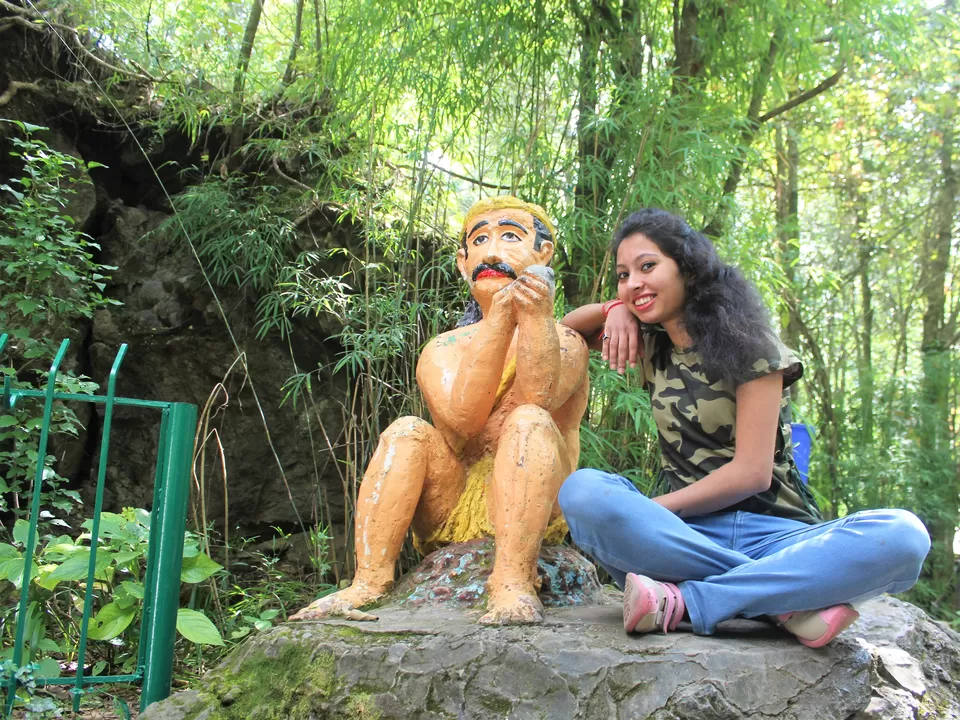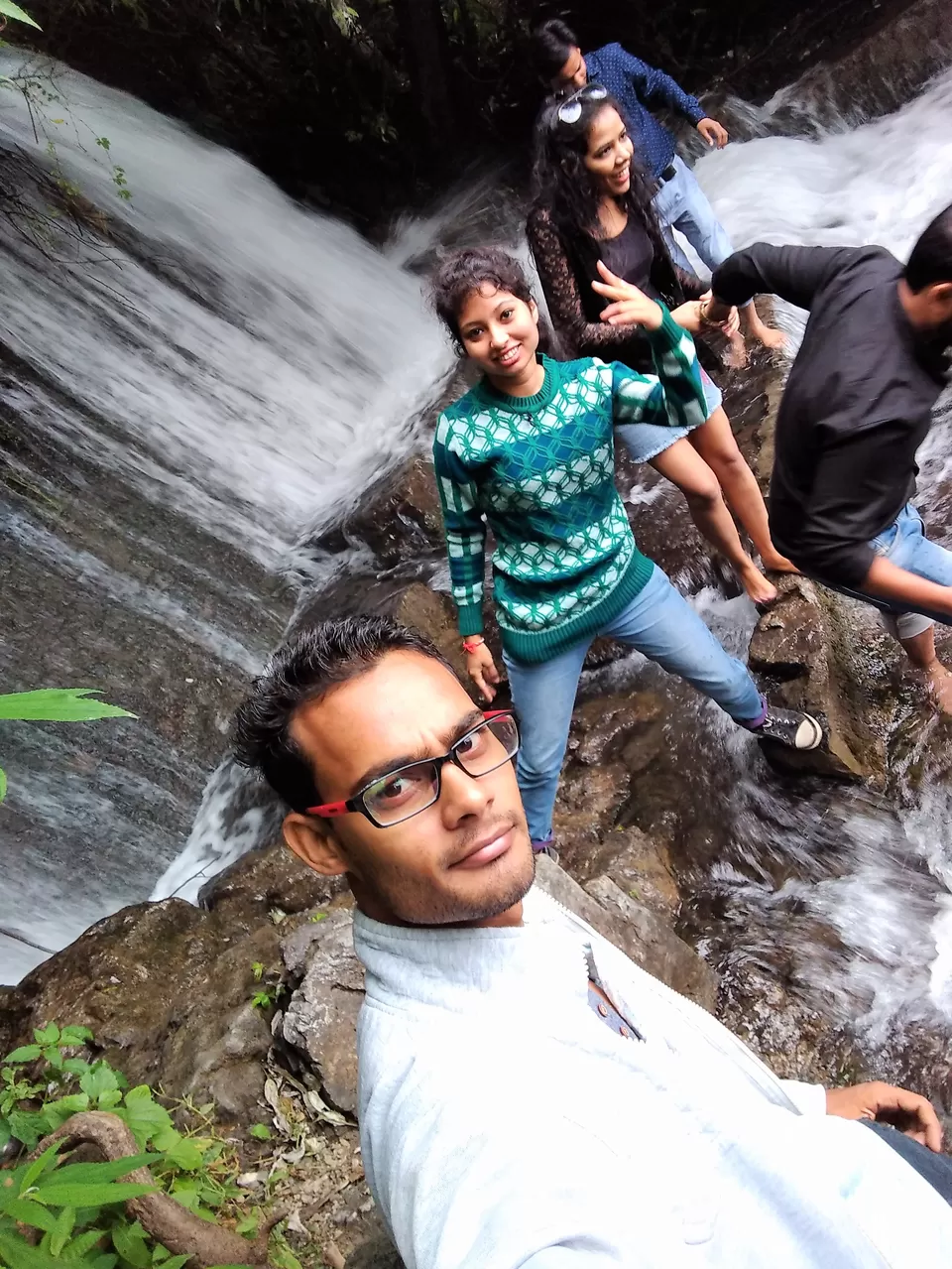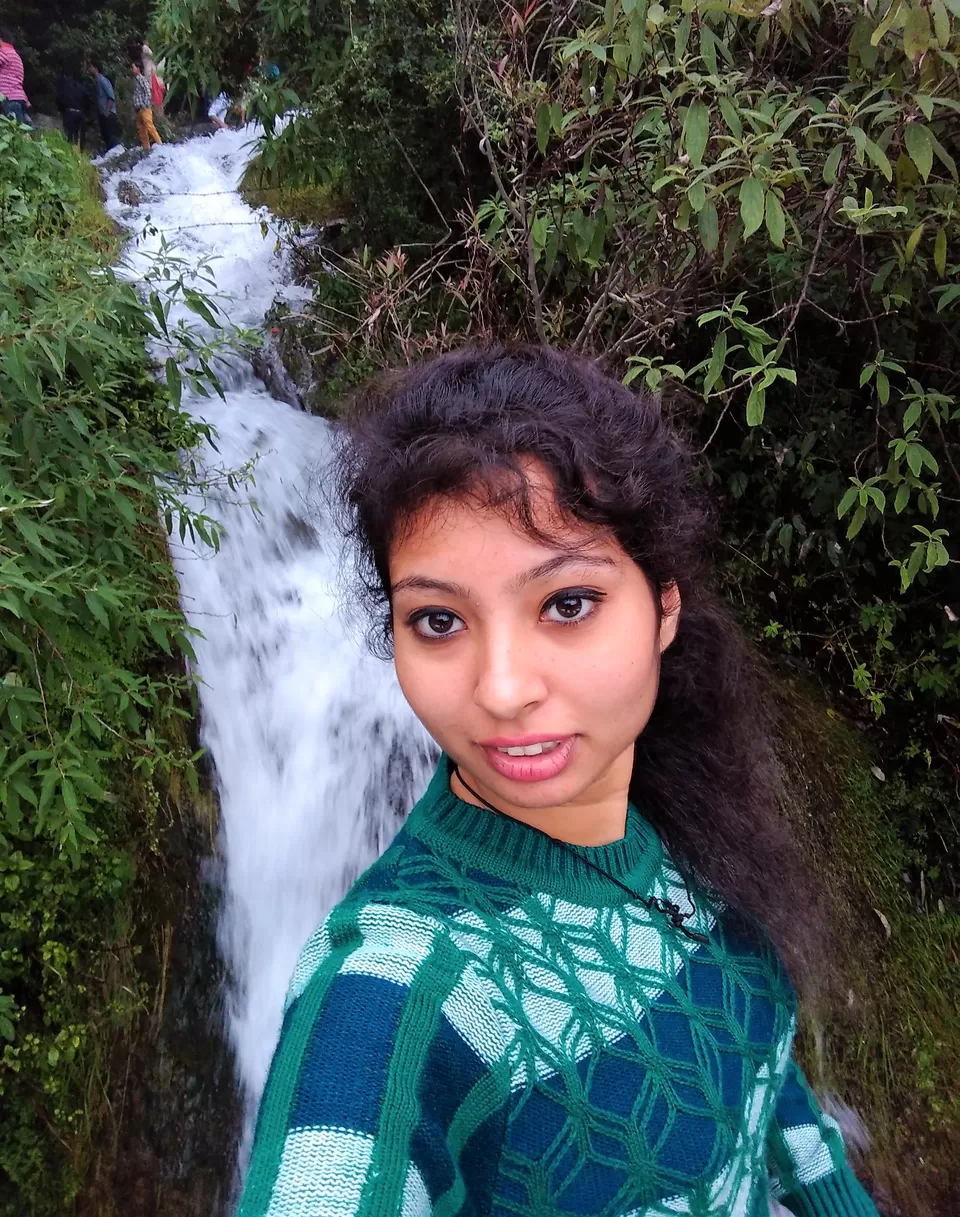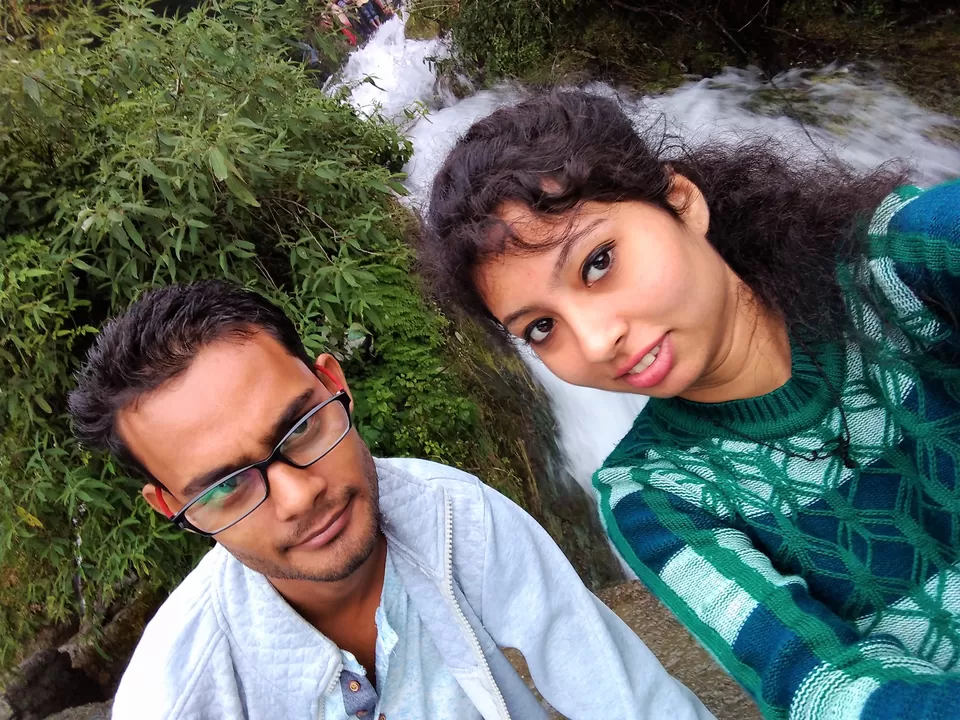 Sariyatal is a small but very alluring lake. Sariyatal is about 5 kms away from Nainital on the way to Kaladhungi. Sariyatal is a stream on Kaladhungi Road. The water in the stream is extremely cold but is a nice place to spend some time. It is Beautiful and famous tourist sport in the Nainital District, waterfall looks refreshing as it splashes milky water through the rocks into a pool of water making it is a must visit.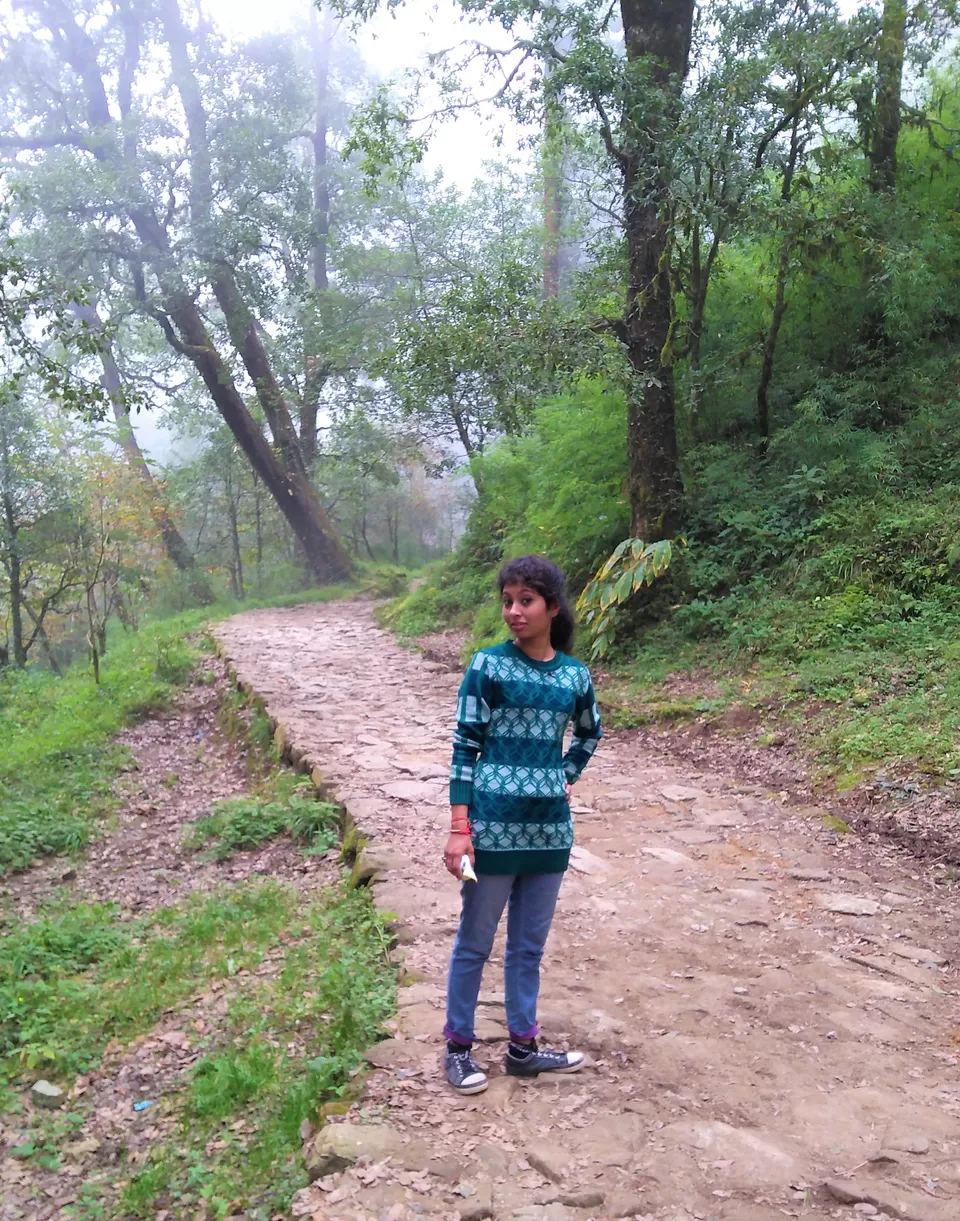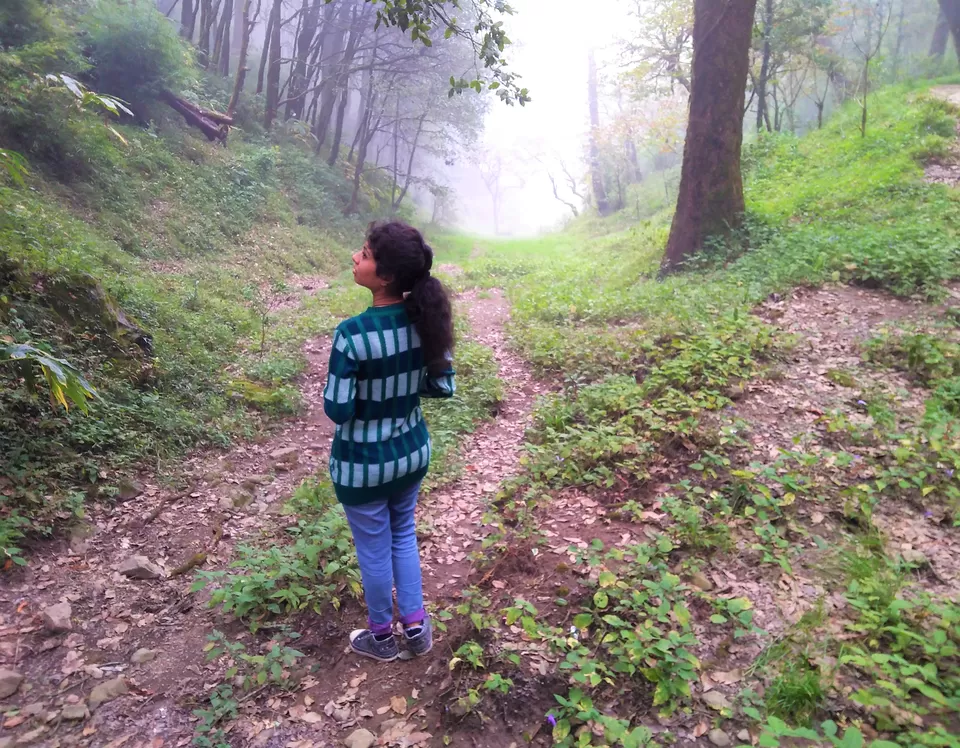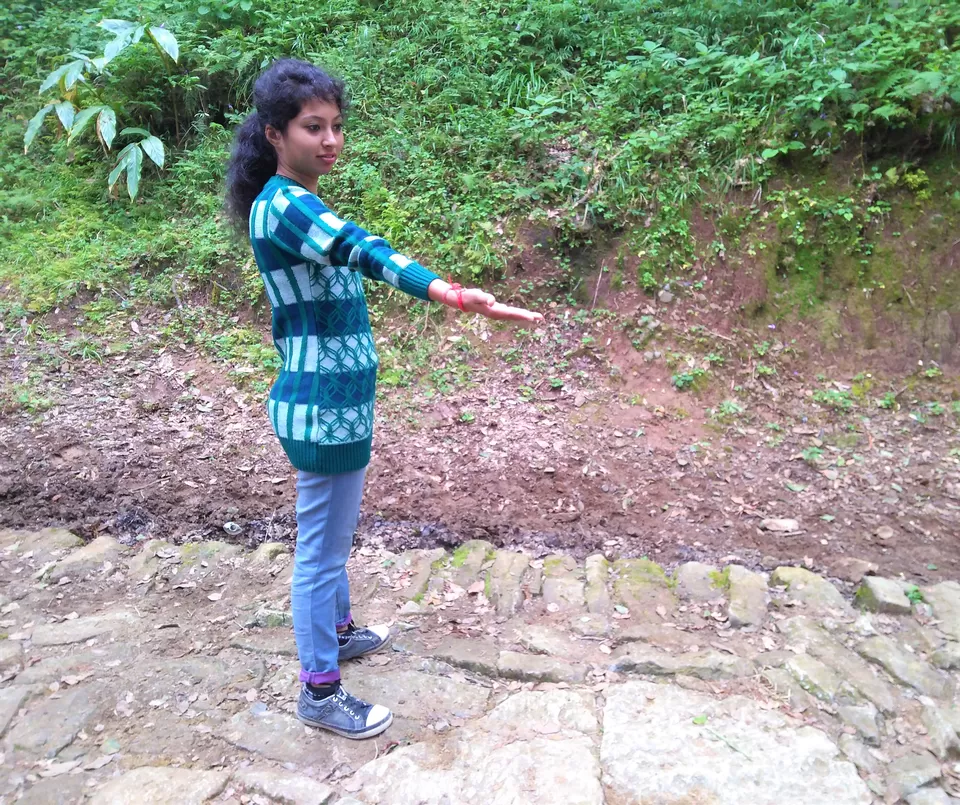 You can reached here via a winding rugged road, commands a fantastic view of Himalayas. If you stay reasonably quiet, your chances of spotting the shy barking deer are reasonably good. The walk from Land's End to Tiffin Top (6,949 ft.) will get you great views of the Khurpatal. From Land's End to the stables is another a great walk, ending near Bara Patthar, where you can hire a horse or climb rock in seasons.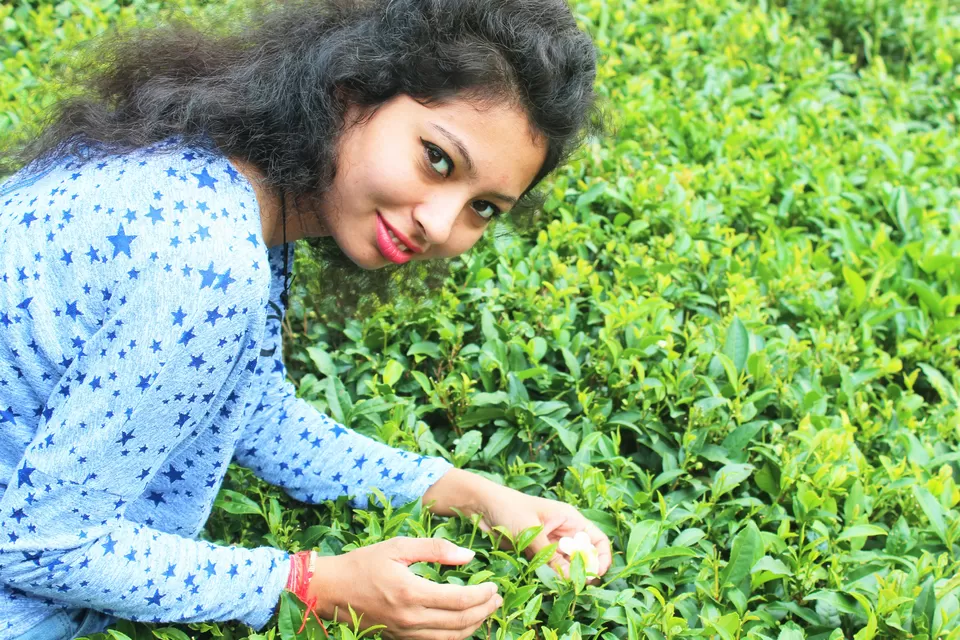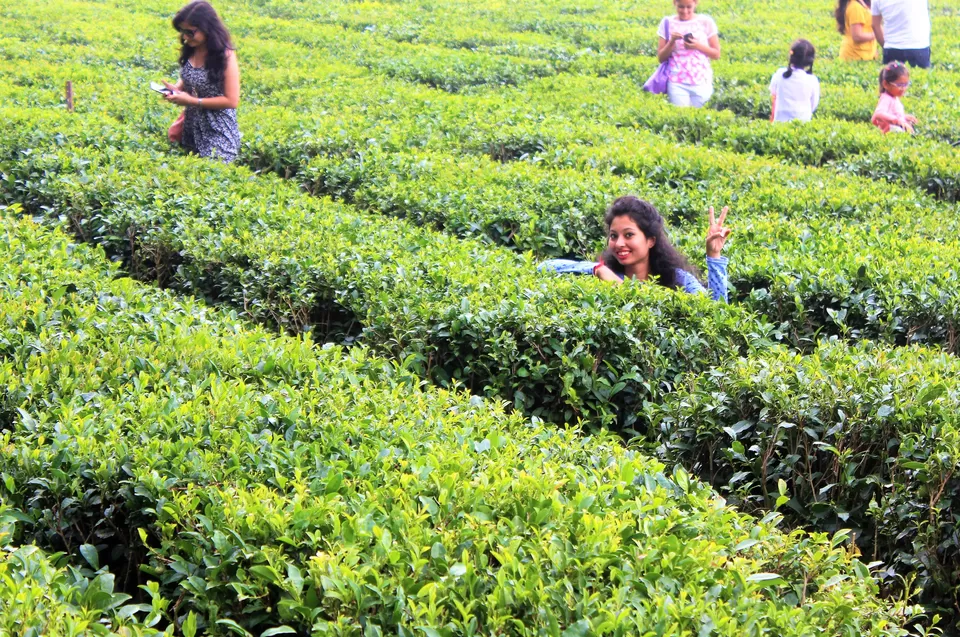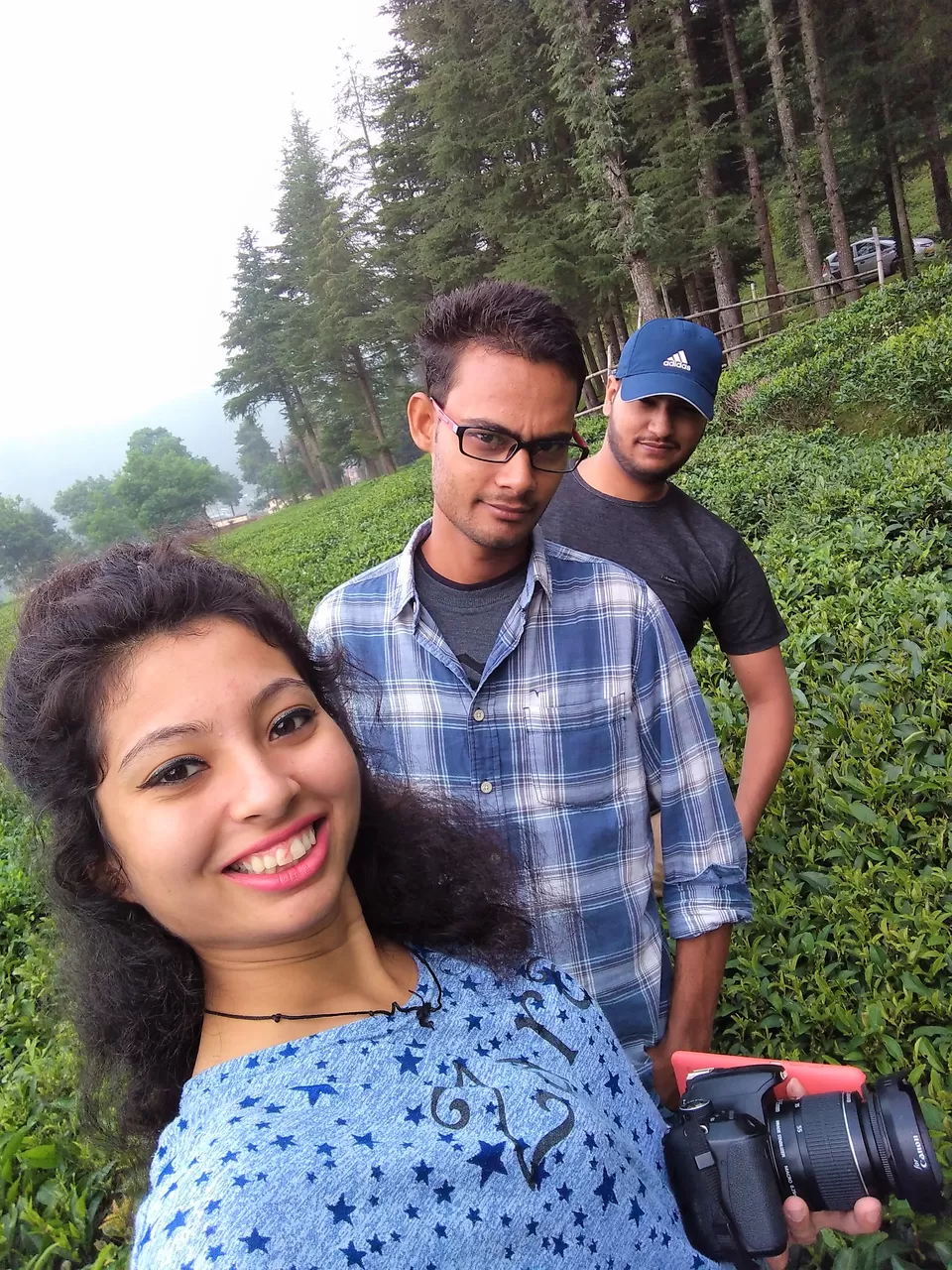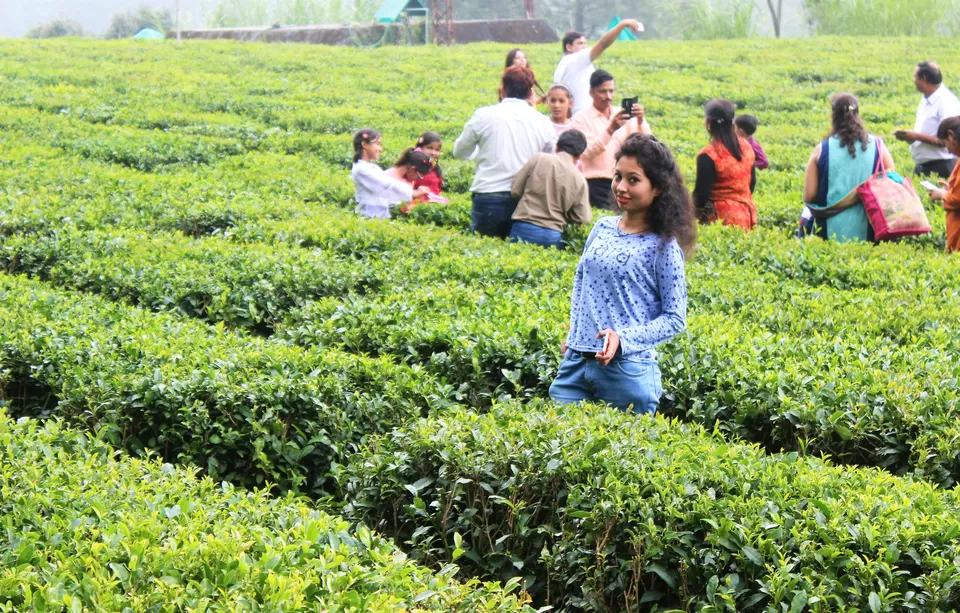 If you are a teetotaler or simply a tea lover, the place is a blessing for you. Shaymkhet tea garden located in Bhowali near to Nainital. Tea Garden produces wide range of tea leaves including organic tea which is also exported. The tea of Shaymkhet tea garden is world famous so this is one of the major attraction of tourists.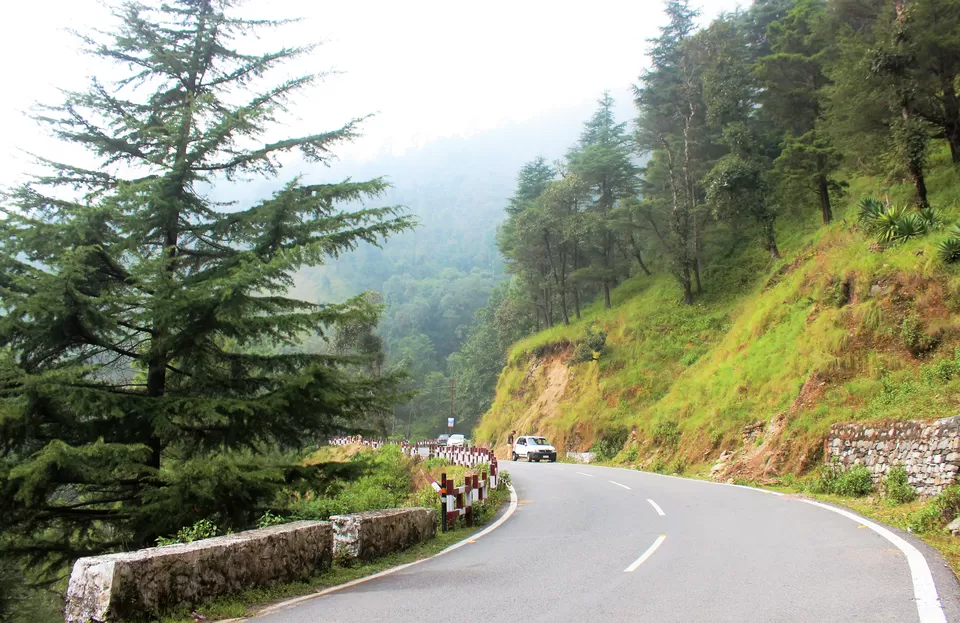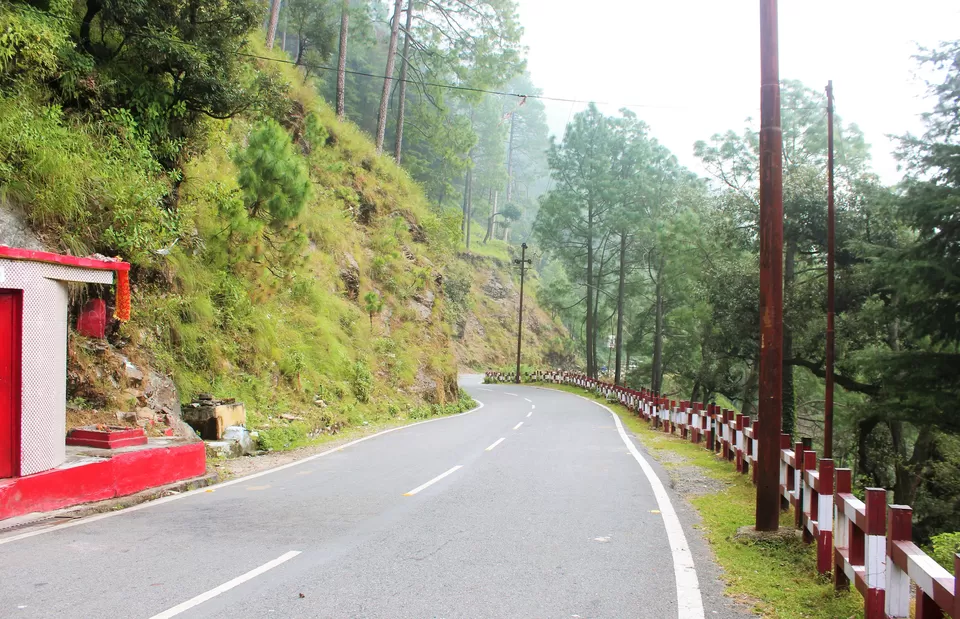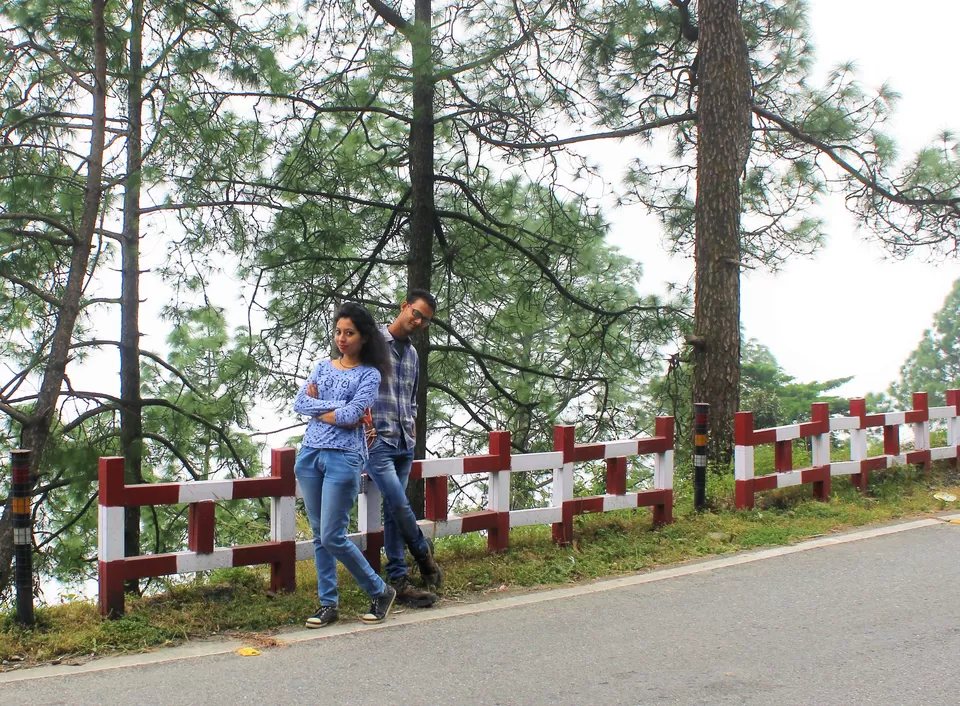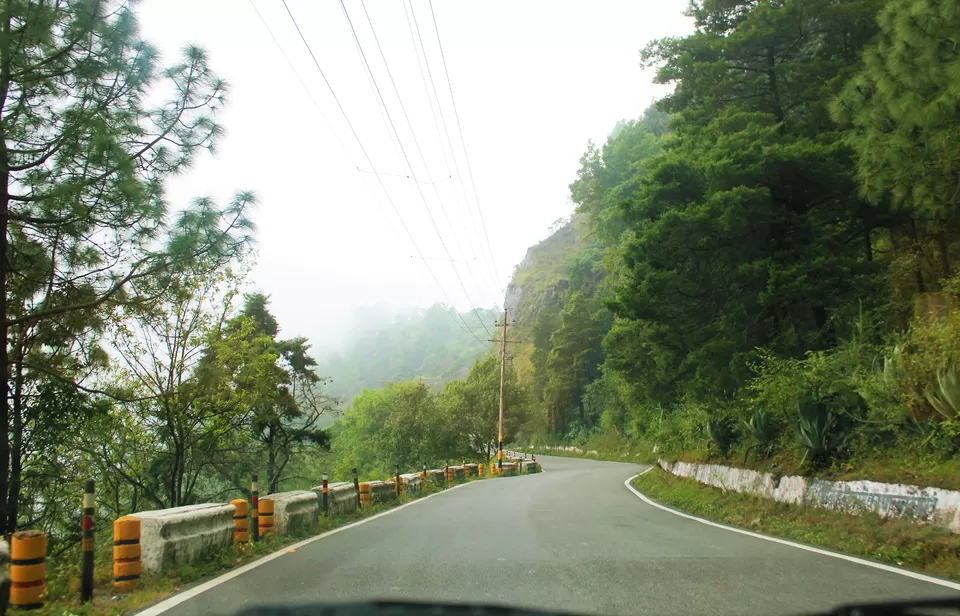 Bhowali is a town in Nainital District. It is known for Golu Devta temple and Sainik School Ghorakhal. Many Lakes neighbor Bhowali like Bhimtal, Sat tal, Naukuchiyatal, Nal Damyanti Tal, Sukha Tal, and Khurpa Tal. The place is an ideal hill station. It is 1706 meters above sea level and 11 km away from Nainital. Bhowali is famous for its scenic grandeur and as a hill fruit mart, Bhowali is also known for its T.B. sanatorium established in 1912. It is now an important fruit market for all the neighboring region, and an important road junction to neighboring hill stations, like Nainital, Bhimtal, Mukteshwar, Ranikhet and Almora.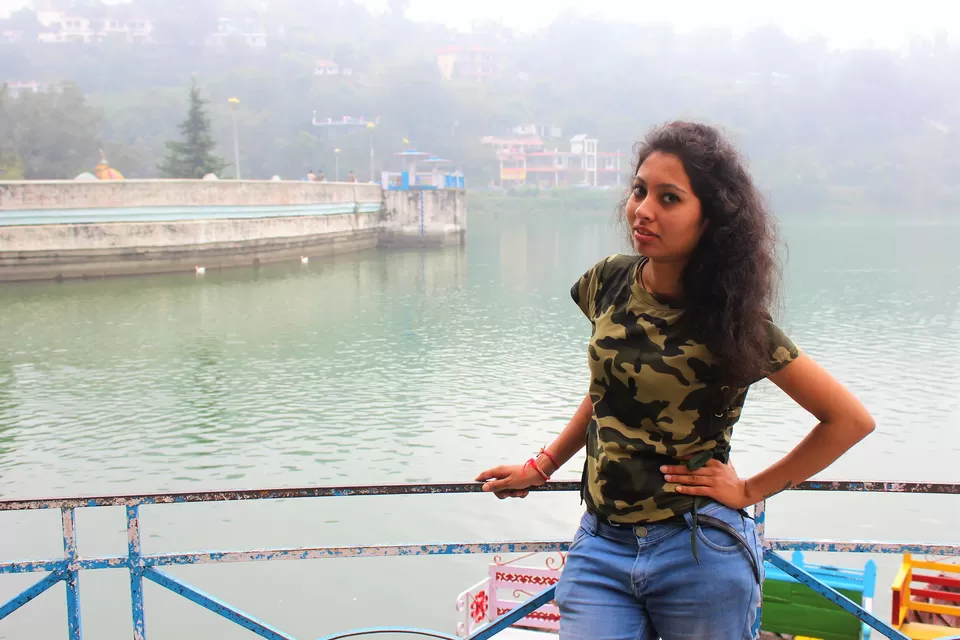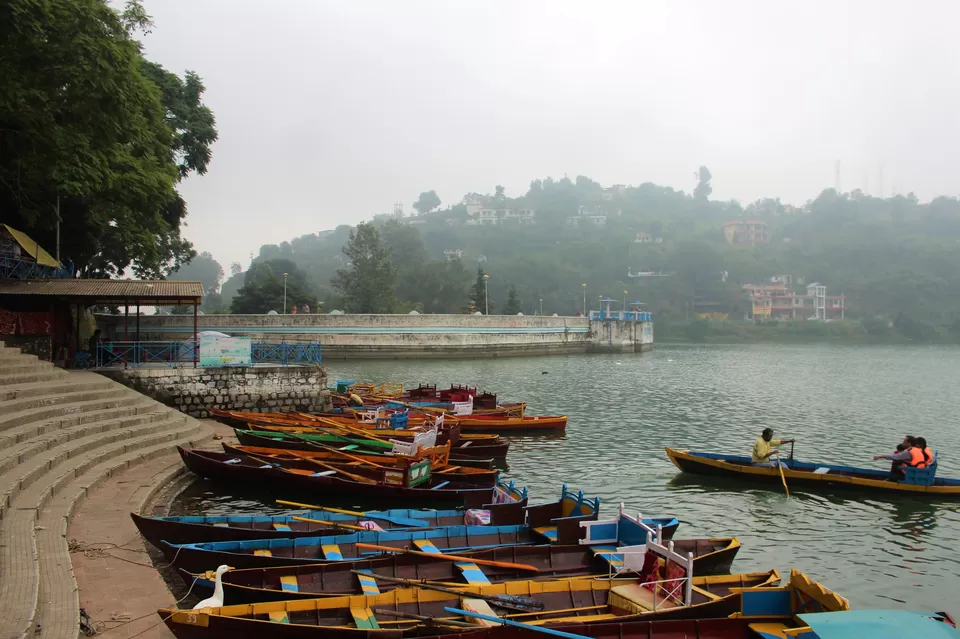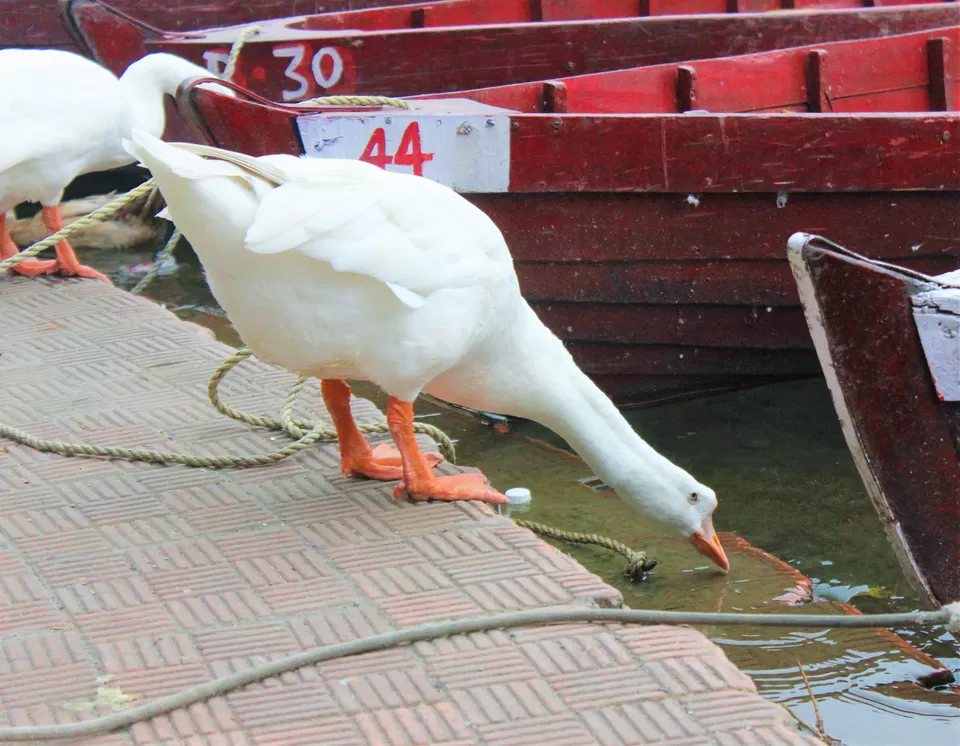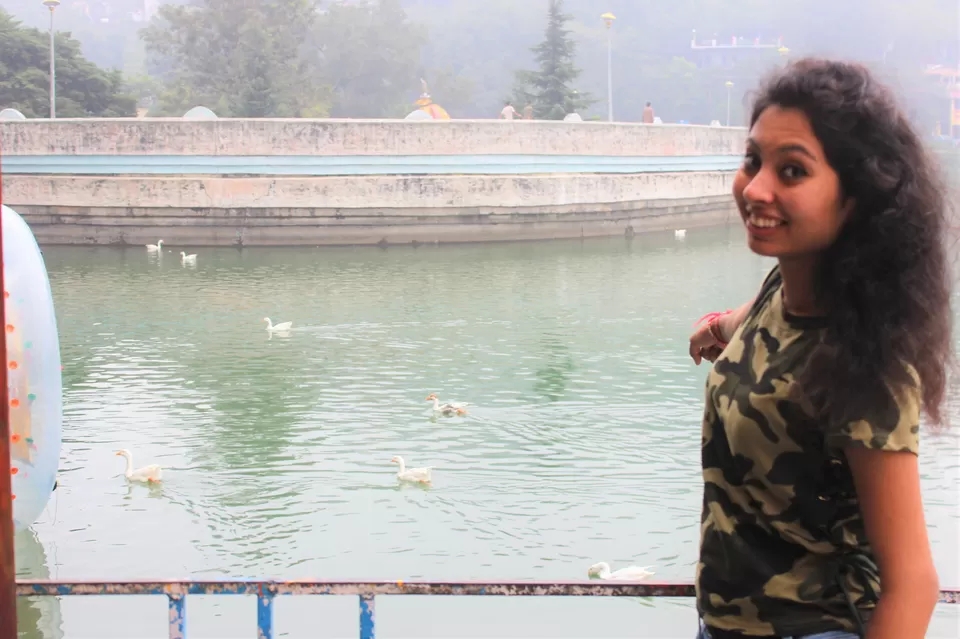 Bhimtal is situated at an altitude of 1370 meters above sea level and is about 22 kilometers from Nainital, The major attraction in Bhimtal is the Bhimtal Lake, which has an island at its center. The climate of Bhimtal is pleasant and salubrious during summers but very cold during winters. Blue skies, a scintillating lake and comparatively quieter, Bhimtal is another jewel adorning the crown of Uttarakhand. Bhimtal is one of the popular travel destinations in the Kumaon Region of Uttarakhand, and it is where hills with mythological importance stand tall to narrate their story. Bhimtal is an ancient place named after Bhima of Mahabharata. Bhimeshwara Mahadev Temple, an old Shiva temple in the bank of Bhimtal Lake, is believed to have been built when Bhima visited the place during the banishment (vanvas) period of Pandavas.
Visitors planning a tour here can relish activities like boating, trekking, and zip-line. As you sit in your boat you might come across the island amidst the lake where is located another attraction of Bhimtal in the form of an aquarium. Bhimtal's important tourist place also includes Bhimeshwar Temple that is quite rich in architecture. The town also caters to your adventurous and lazy sides at the same time by offering a number of things to do like camping, kayaking, paragliding, and trekking, of course, because the best view comes after the hardest climb. Indeed, Bhimtal is one of a kind place and is a must visit for solo travelers.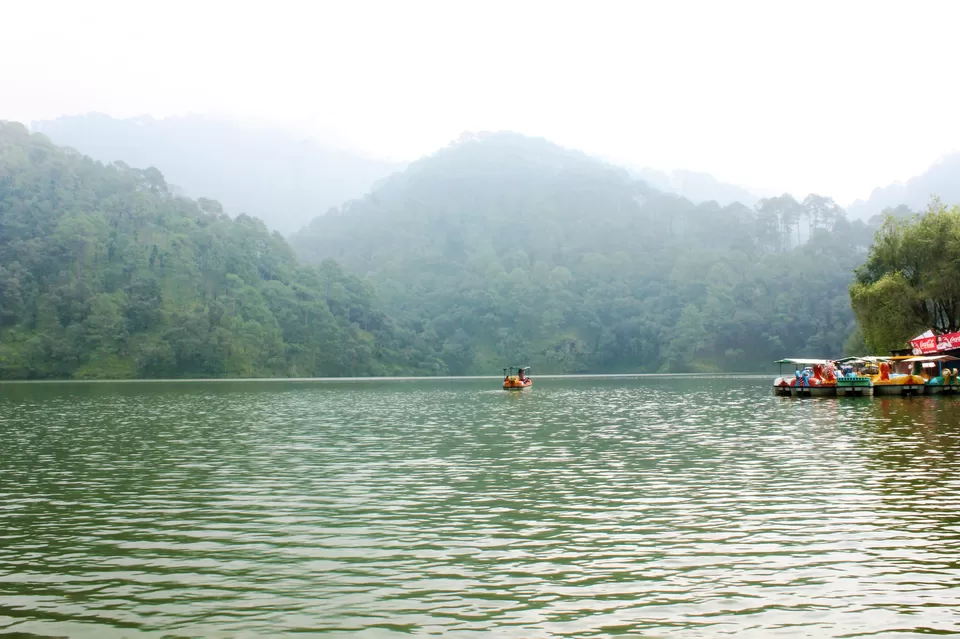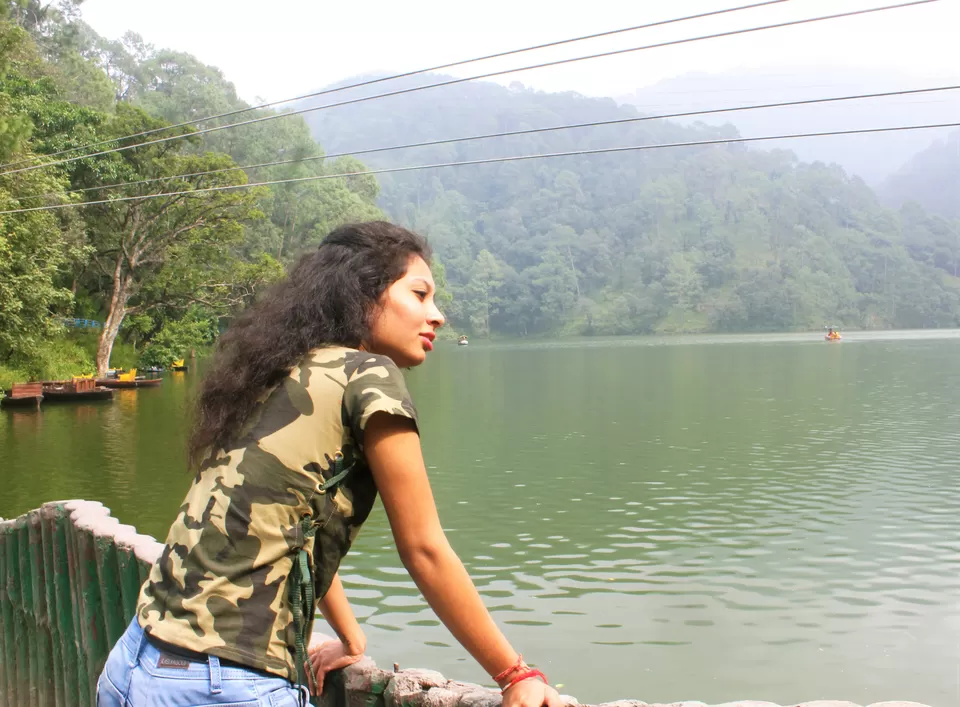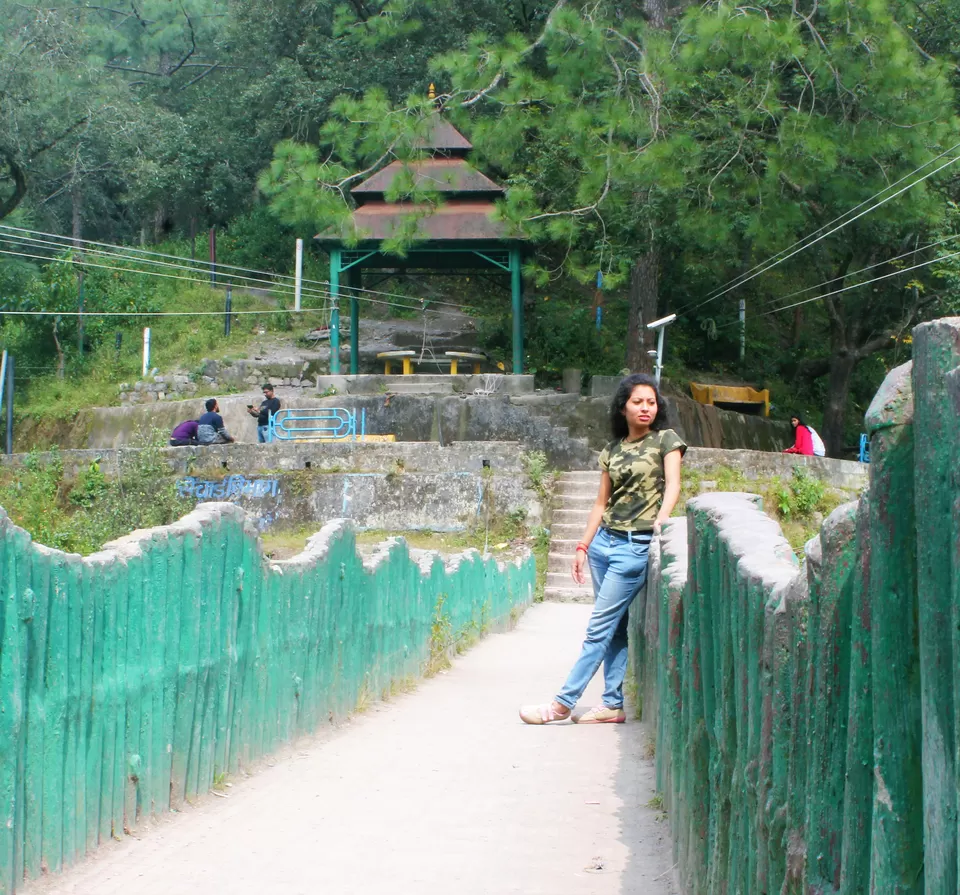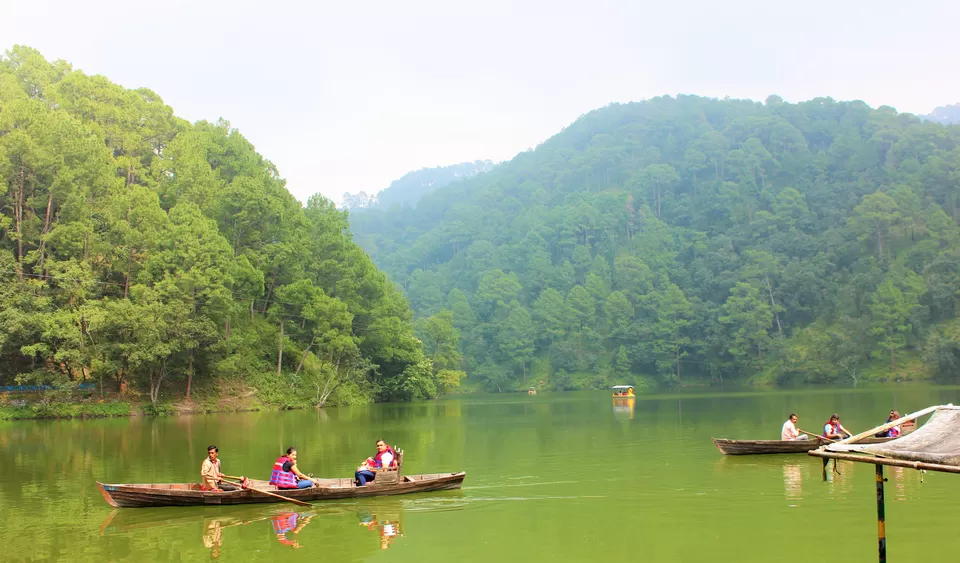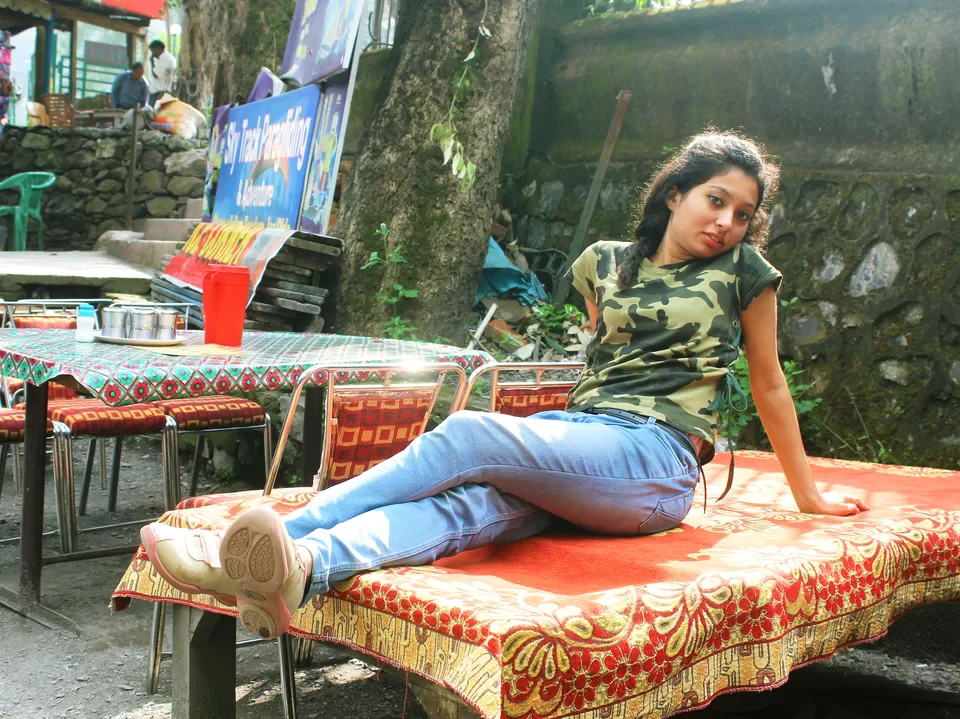 Sattal is what it literally means- a set of seven lakes. Seven small gorgeous lakes create this lake paradise. Sattal is an interconnected group of seven freshwater lakes situated in the Lower Himalayan ranges near Bhimtal. The lakes sit at an altitude of 1370 meters below lush orchards in the Mehragaon valley. Set amongst dense forests of oak and pine trees, Sattal is one of the few unspoiled and unpolluted freshwater biomass in India. These lakes are a paradise for migratory birds. From the unexplored natural vistas to the joy of seeing an array of exotic bird flock, from leisurely promenades to butterfly watching, one can opt an extensive range of pleasantly activities in Sattal. If the traveler in you were in search of a composed place where you can unravel your true senses, then Sattal would be your ultimate destination.
Sattal is located at a little over 4000 ft. has an equable weather more or less throughout the year, expect in peak winters, and is ideal for camping. Enjoy the enchantment of your surroundings, go on walks in the woods. Activities at the camps here include river crossing, fishing, rock climbing, rappelling, nature and village walk.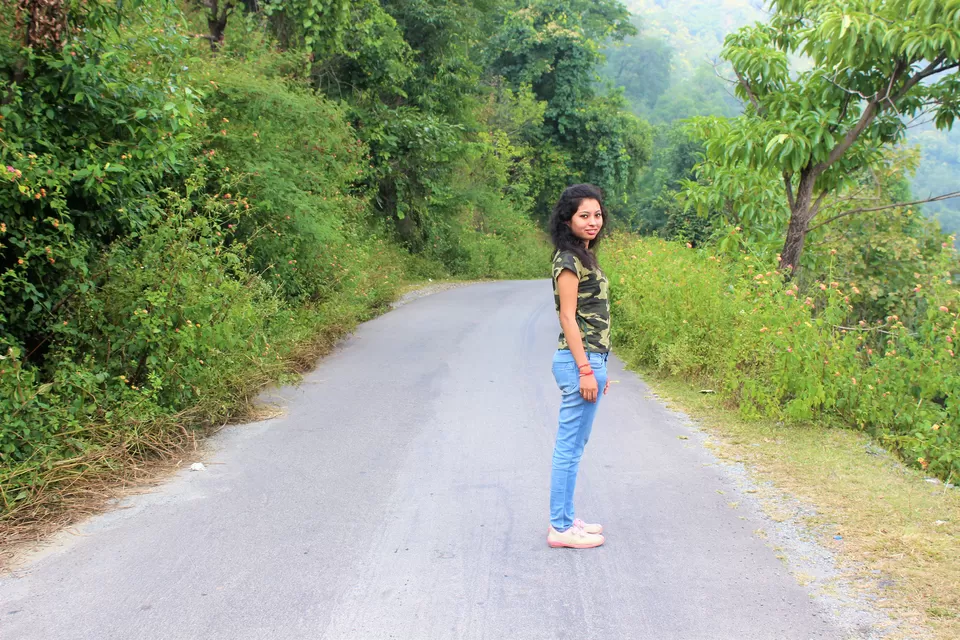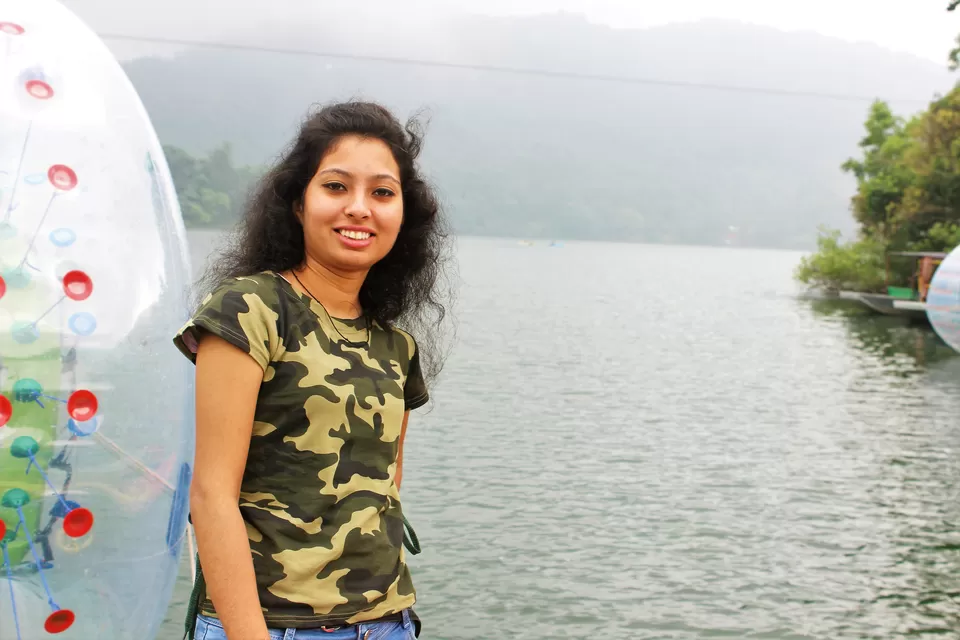 Naukuchiatal or nine- cornered lake is located at around 4,000 ft. in Kumaon's lake district. The lake is 175 feet deep and surrounded by hills covered in trees and shrubs. It is the deepest of all the lakes in the Nainital region. Local legends says that anyone who can sight the nine corners of Naukuchiatal all at once will find their way to heaven. It is within an enchanting valley offering an opportunity of angling and bird watching. A picnic to this beautiful place also offers one with the tempting challenges like paragliding, fishing, rowing, paddling or yachting. Naukuchiatal will even enchant the picnicker with the rare adventurous activity of parasailing. Naukuchiatal is also famous for the escape festival which happens once every year (in the month of May).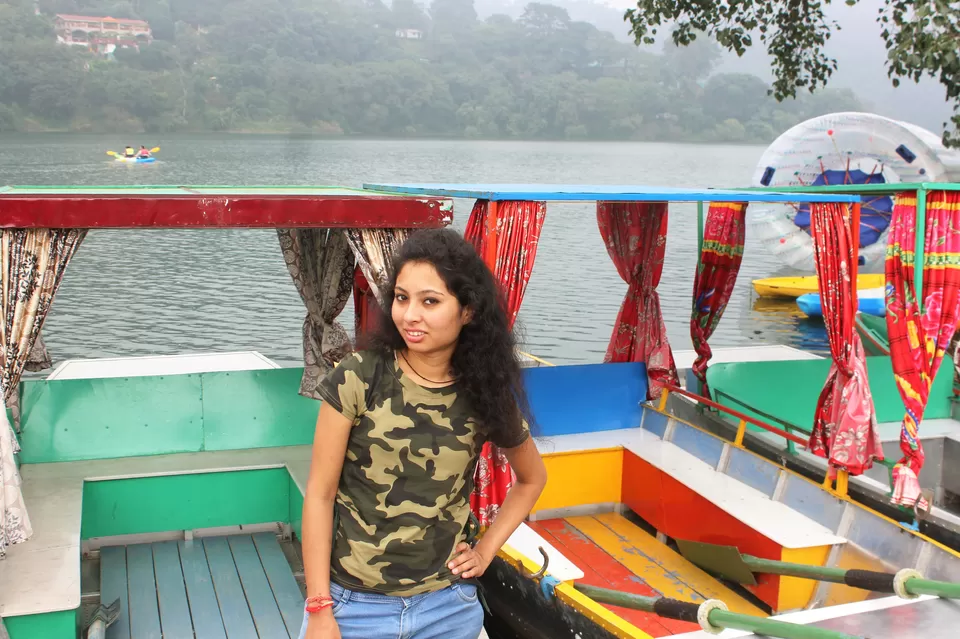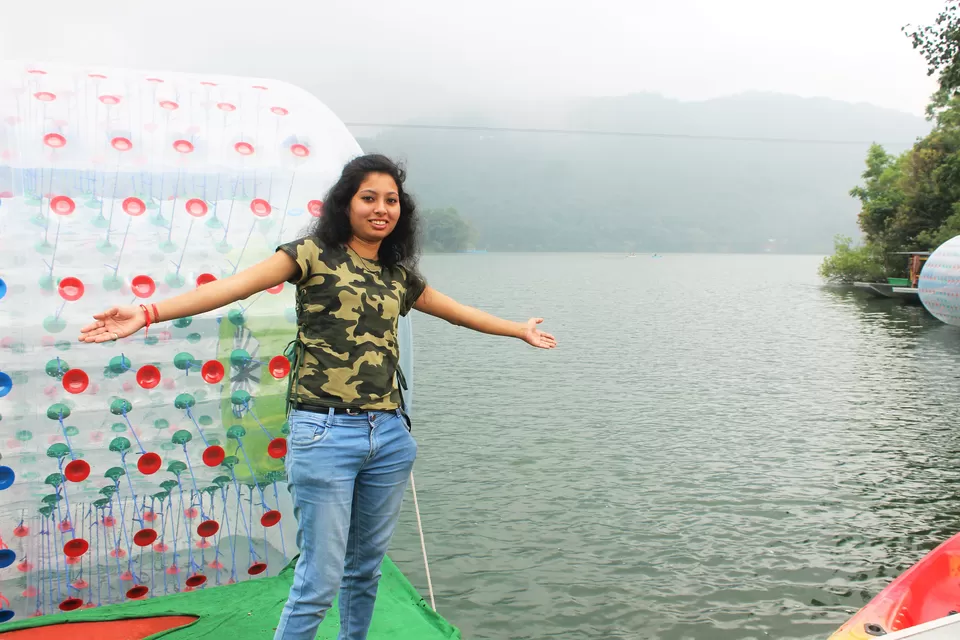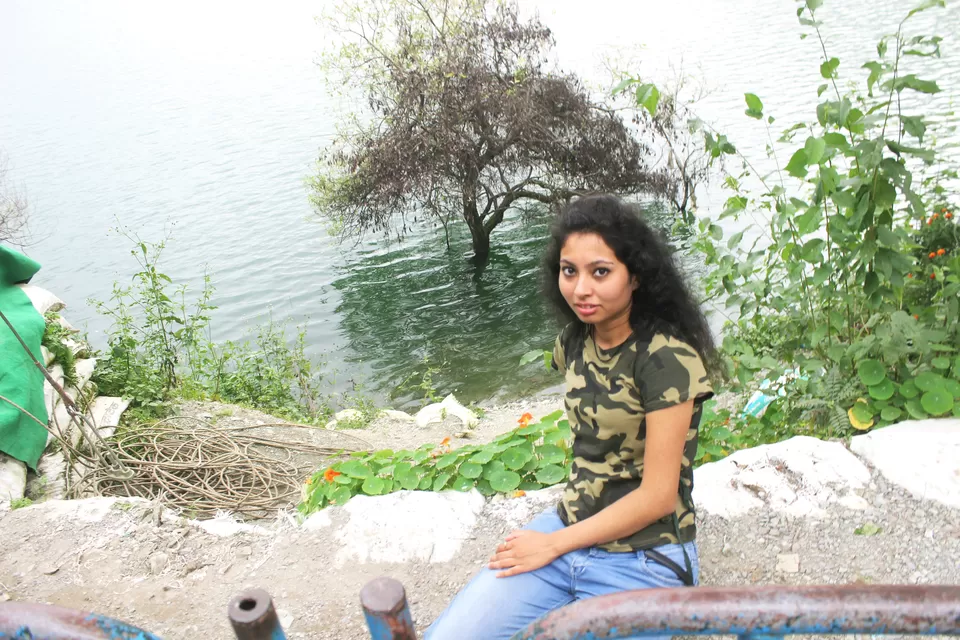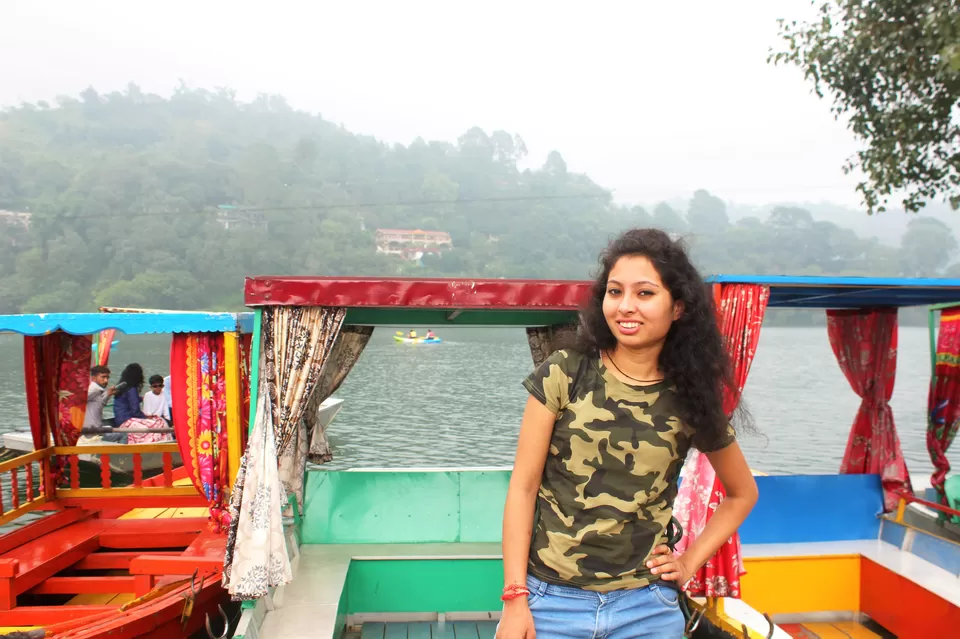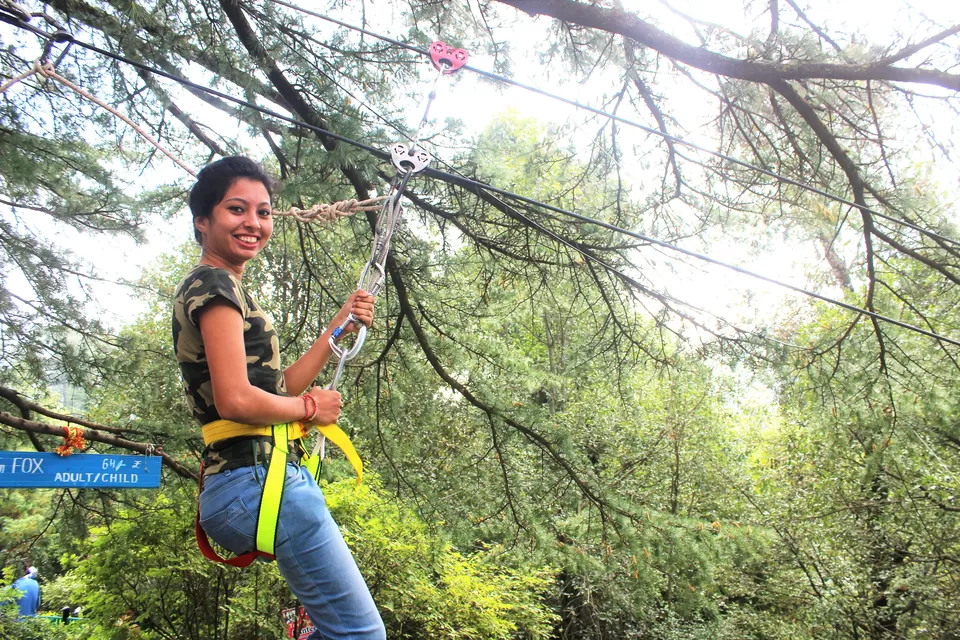 Boating in Naukuchiatal is quite magical, particularly if you choose to do so in the early morning or afternoon. The action-seeking adventure is equally at home in Naukuchiatal. The big attraction here is paragliding. Be sure you have the heart for this- the idea of being in the air is thrilling but some lose their nerve when their feet are suddenly swept off the ground.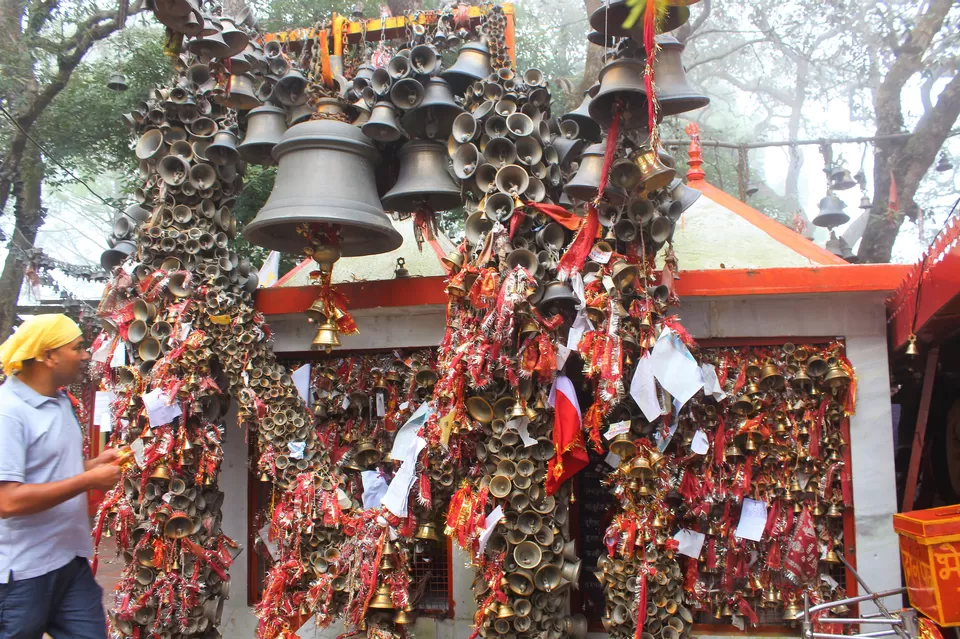 The Chitai Golu Devta temple is about 4 km (2.5 mi) from the main gate of Binsar wildlife sanctuary & about 10 km (6.2 mi) from Almora. Golu Devta or Lord Golu is the legendary God of Justice of the Kumaon and eastern Garhwal region of Uttarakhand. There are many temples of Golu Devata in Kumaon, and the most popular are at Chitai, and Ghorakhal, It is popular belief that Golu Devta dispenses quick justice to the devotee. Golu Devta is famously regarded as God of Justice. Maximum devotees worship the deity and ask for the justice on behalf of the injustice have been done to them or with their family. People believes that God asks for in propitiation is a bell, as is evident from the thousands of bells strung across the temple premises. Anyone can even seek Golu Devta divine intervention by writing to him. Stacks of letter are pinned all over the temple along with bells.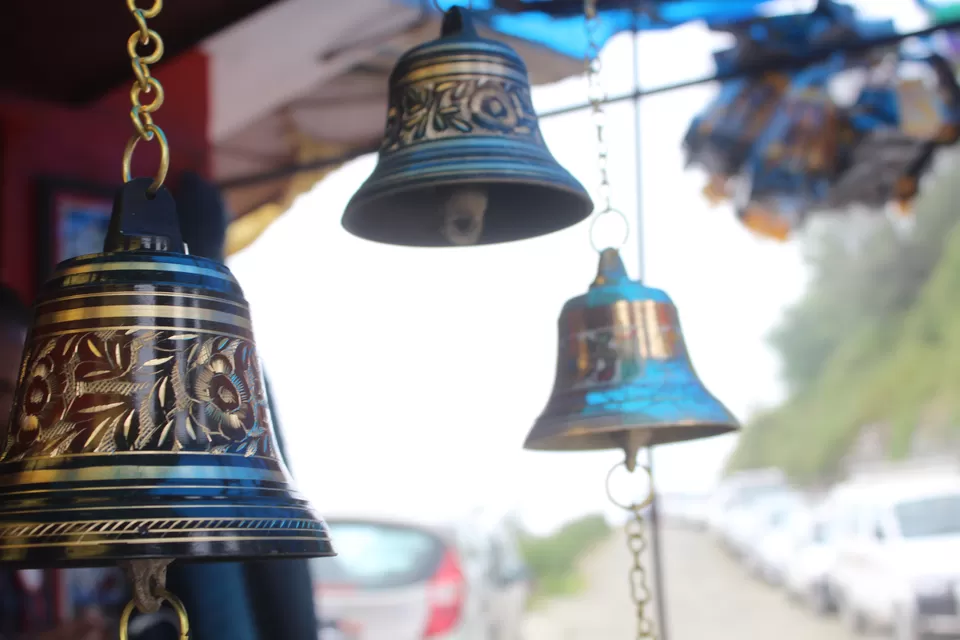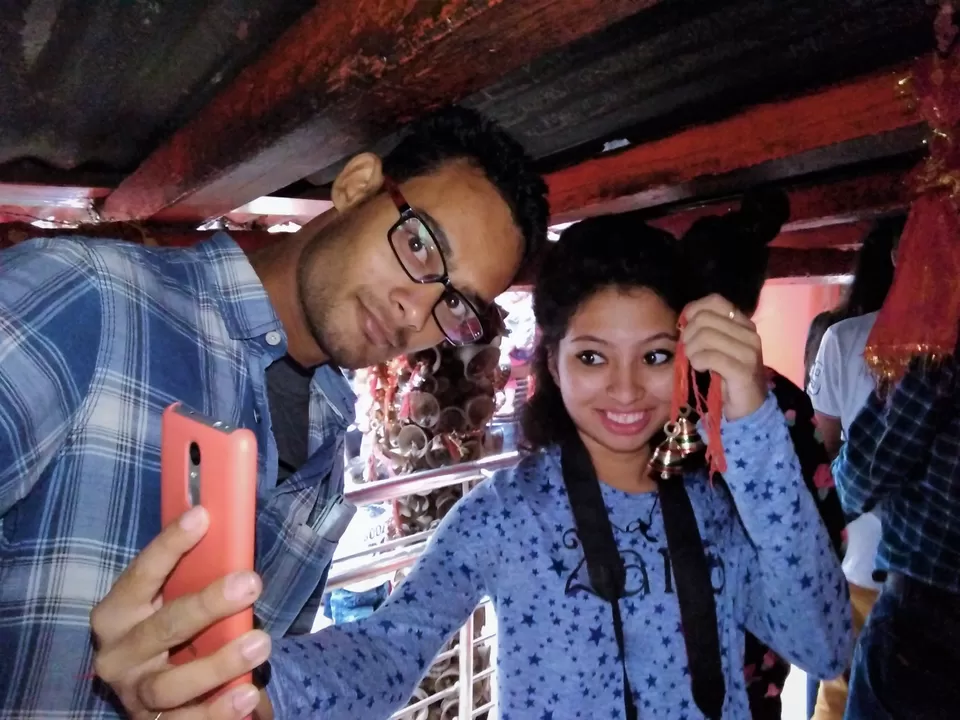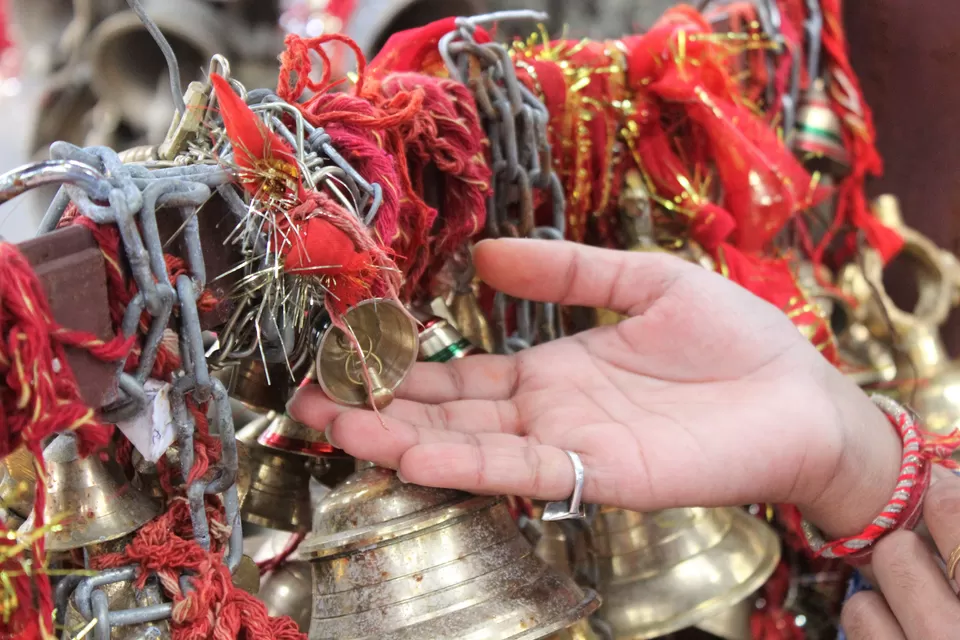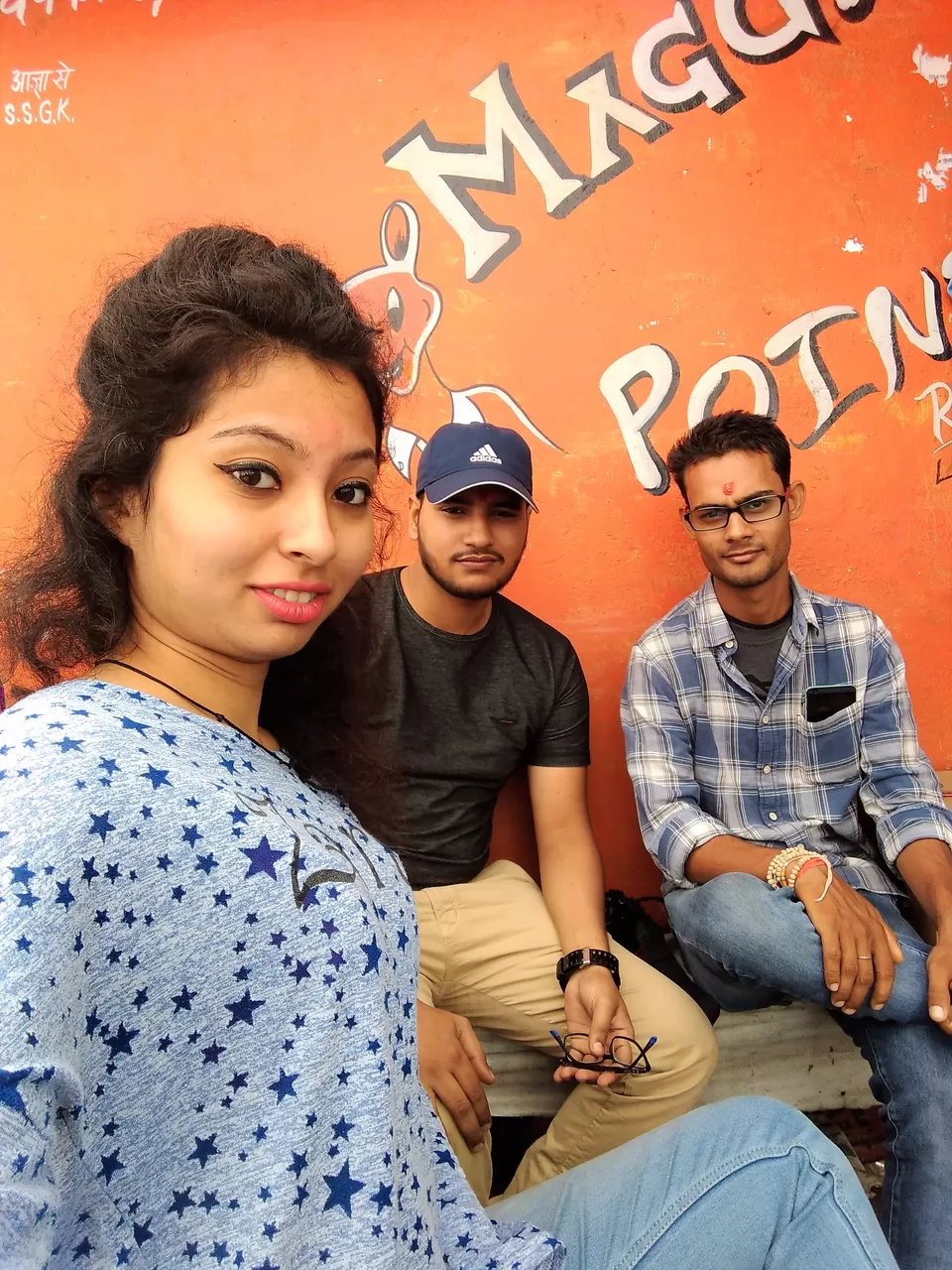 Devotees in turn offer bells and sacrifice animals after the fulfillment of their wishes. Thousands of bells of every size can be seen hanging over the temple premises. Many devotees file a lot of written petitions daily, which are received by the temple. Hail to the God of Justice.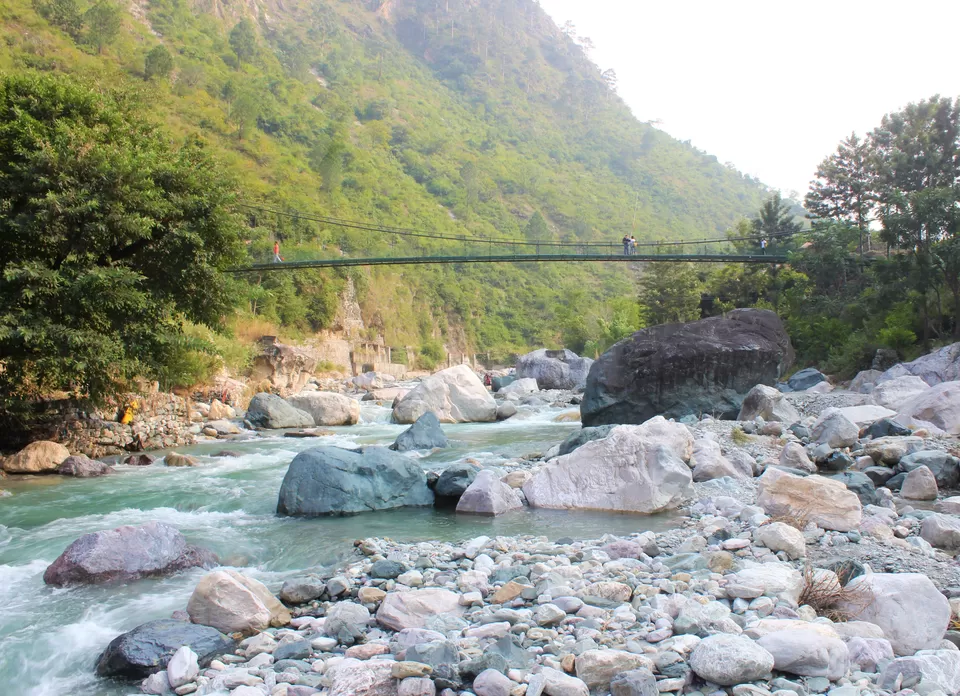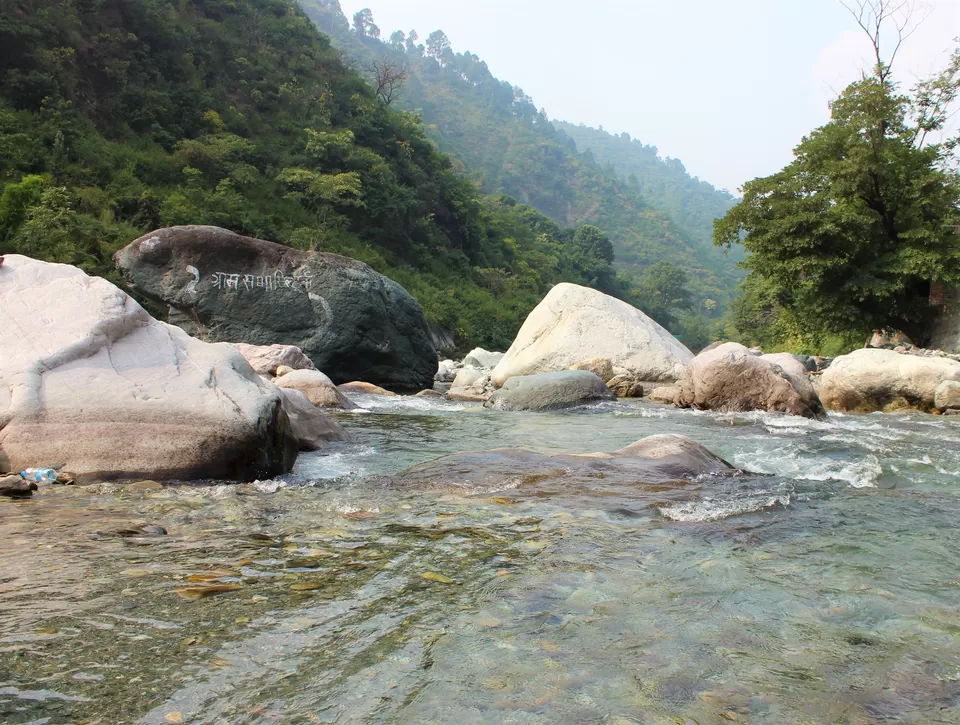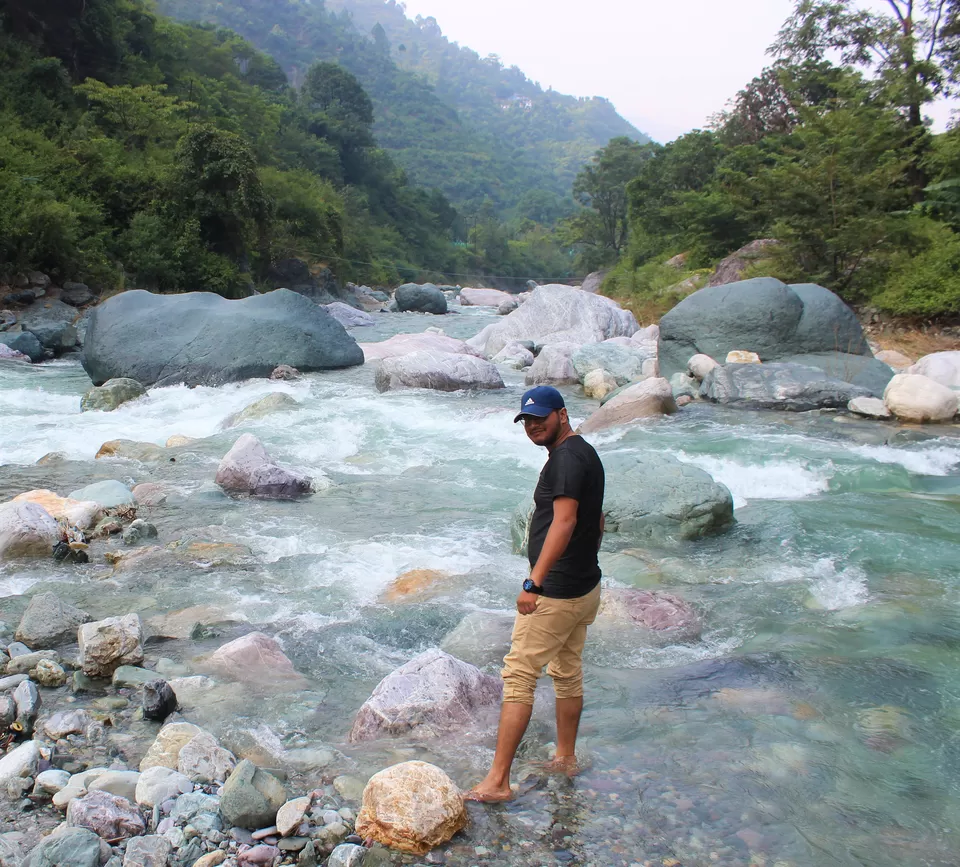 This is our last day in Kumaon so we decided to stay at Garampani (Frog Point), a camp site near the bank of Kosi River. Due to river camp site, this is an ideal place for fishing, bird watching and other activities like bonfire, jungle trek, village walk. The camp is located 30 km from Nainital. This is an ideal place for camp stay in Kumaon surrounded by forest. It is also named as Frog Point. It's very interesting that there is a stone in the river carved in the shape of a Frog.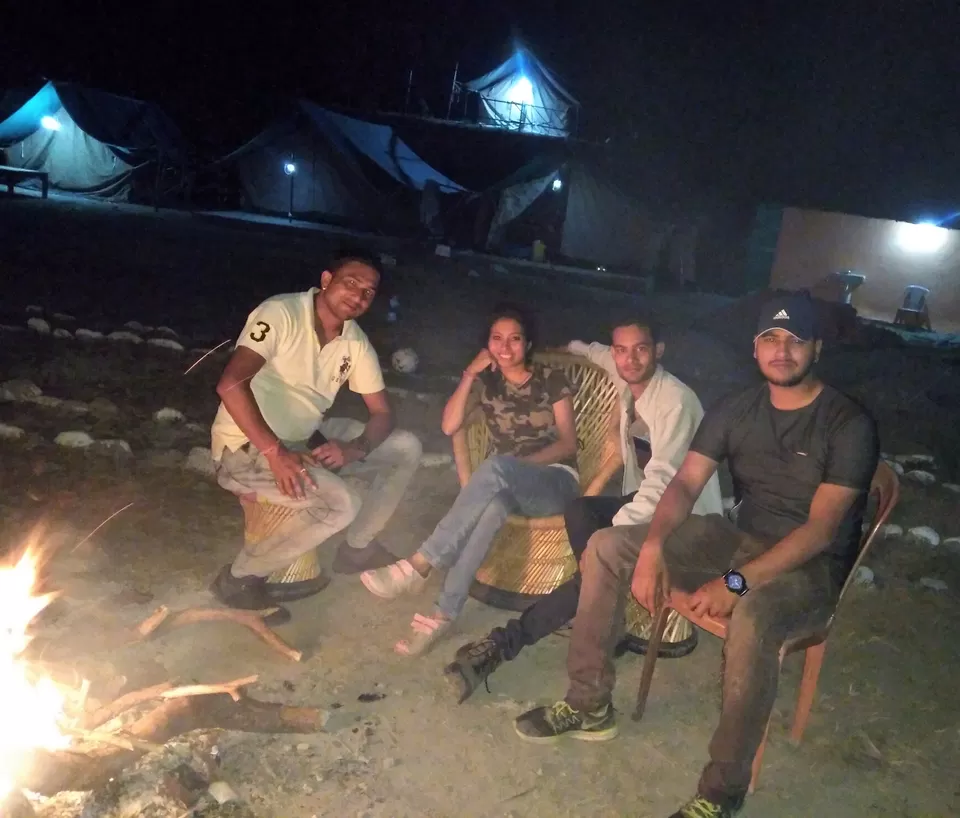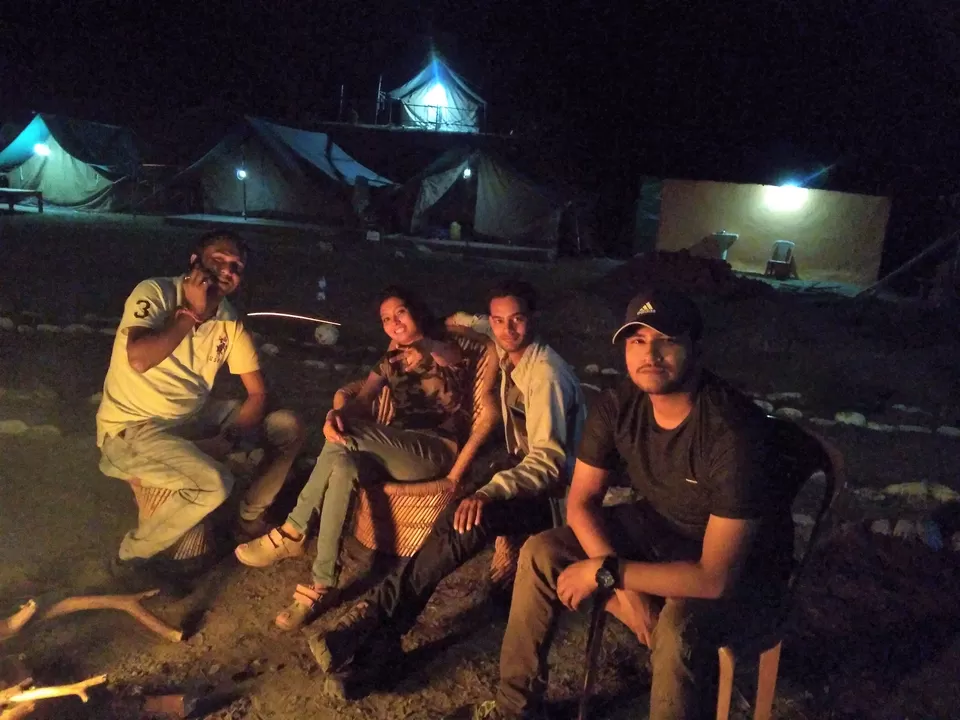 This is the most beautiful place around Nainital. Suspension bridge or Frog's point is a bridge with suspension tied through the iron cables on the top of Kosi River gives you the perfect view of the river. The river view is also very beautiful. You can spend a few hours with peace enjoying the water. Here you can also enjoy taking a bath in the river. There are many sliding points in the river and you can enjoy the river far more than any water park. This place has no entry fee, and there are cafeterias also. The scenic beauty of this place is awesome. The water is Crystal clear and cold but once you reached there no one can stop you to jump in the river. Night stay in Frog Point is a quite unique experience. The staff is so nice and they cooks delicious food. We enjoy the bonfire in the middle of the jungle music system and speakers are available here so you can dance and enjoy songs listen to your favorite music. As this was our last night so who wants to sleep but tents were nice and so cool and sound of the river make you feel that yes! You are literally in heaven.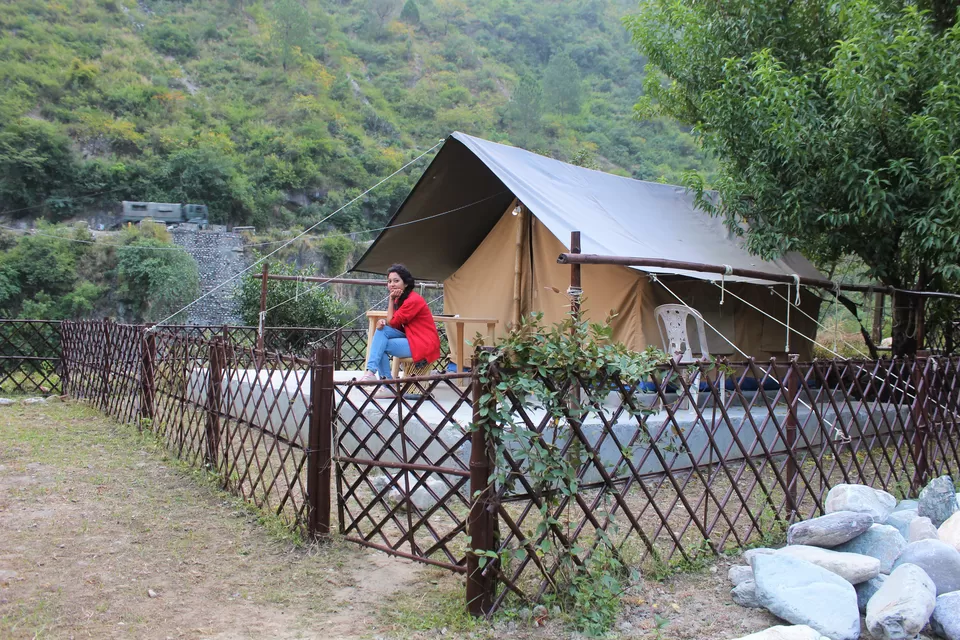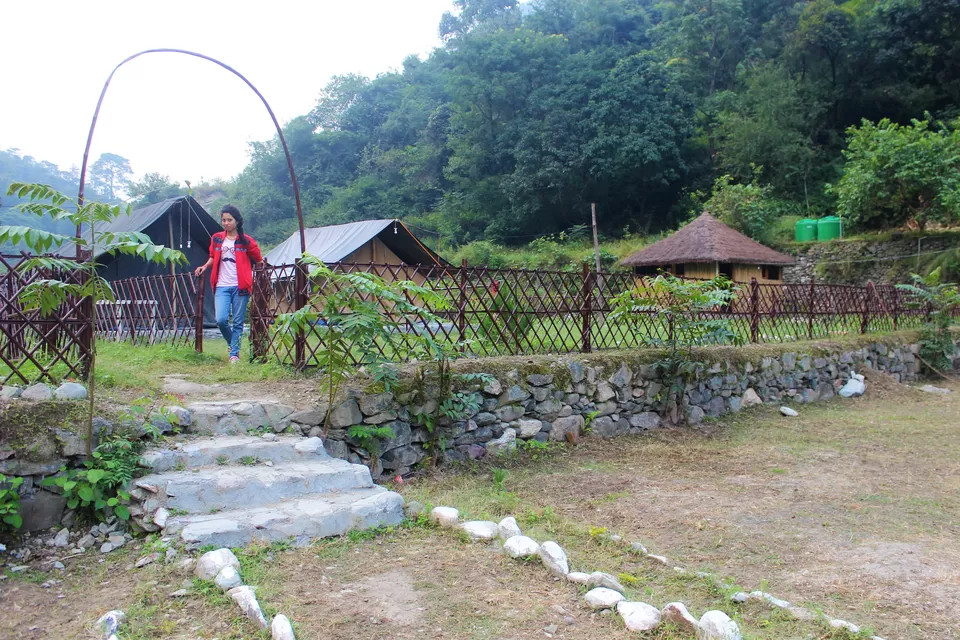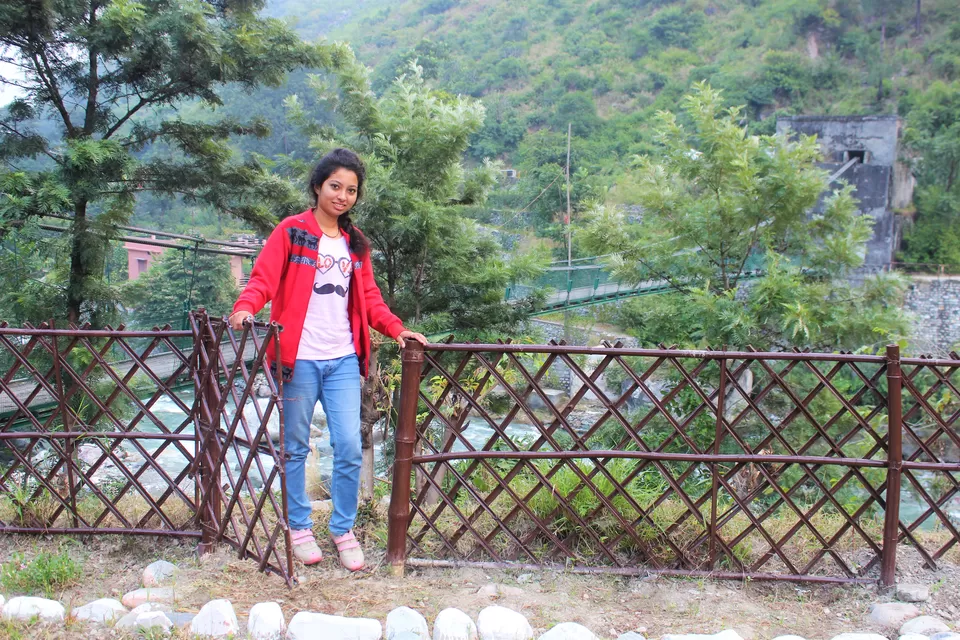 So that's it, it is the end of our journey in the Kumaon it is always good to have an end to journey, but it is the journey that matters in the end but some times saying goodbye is the hardest words that you can say to a friend you just meet in the middle of your trip, but we have to leave to return again. Well that's for sure. It such a beautiful experience of a road trip of hidden Kumaon. And now it's time to leave. But first lets take a goodbye Selfie.