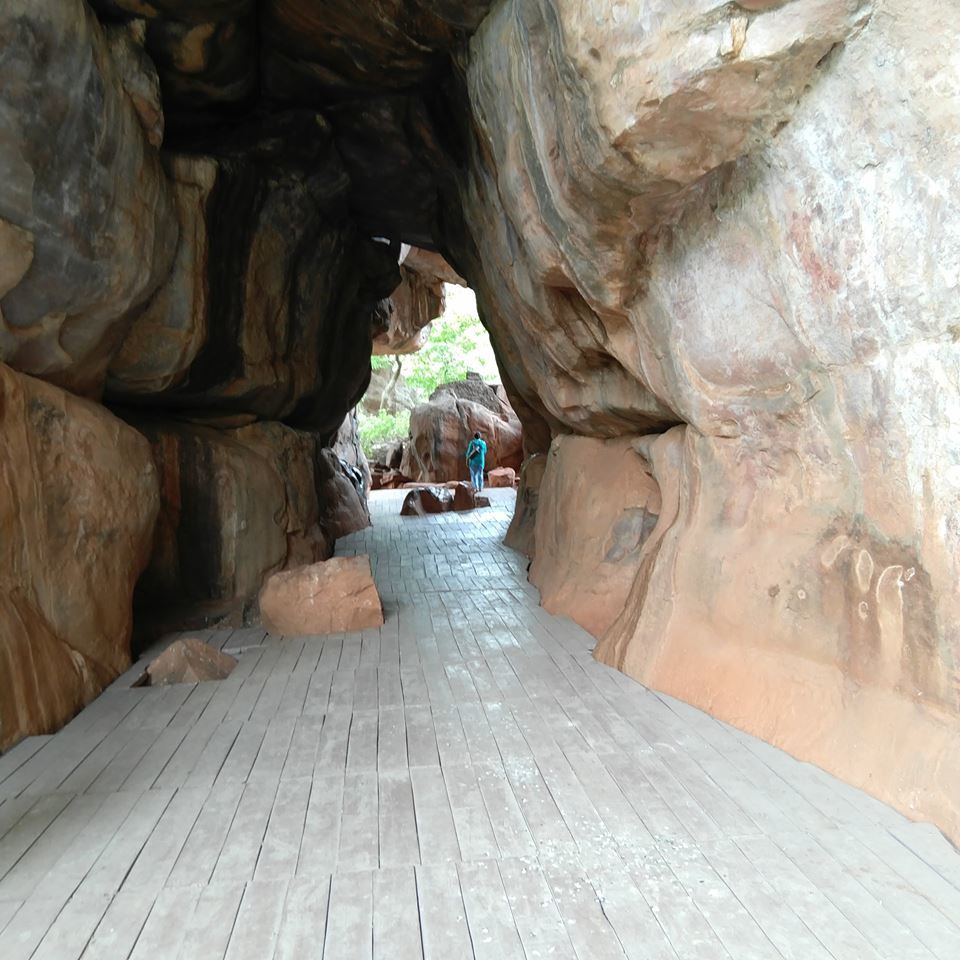 This year, when I went to Bhopal to attend a wedding, I decided to do a little Bhopal familiarisation. On asking about interesting places to visit, the first name that came up was, of course, Sanchi Stupa. As I had done Sanchi Stupa, on an earlier visit, I asked for some other recommendations. Then I was told about Bheembetkar Caves.
Bheem What ker? was my immediate response.
Oh, haven't you heard of it? They are enlisted as a World Heritage site. The Bhimbetkar caves. There are about 12 to 15 caves with colored paintings.
Oh wow.
Immediately the vision of 12 structured caves came to my mind. And people looking at them, as in a museum, awestruck with colourful paintings. Little did I know it was far from it.
When we reached the place, after a tortuous approach road, the most fascinating feature was that it was so unstructured. Had to be. After all, they were the dwelling caves of the inhabitants of Paleolithic and Mesolithic age.
Yes, you heard me correct. These are caves of the stone age men and women. There are two other such places in the world, one in France and one in Spain. It is unimaginable how such a historically awe inspiring place is hardly known about India, who is known only by the Taj Mahal heritage.
A world heritage site...!!
...in anticipation....only 3 places in the world...in France, Spain and here...have these stona age paintings in rock shelters been found
the first rock shelter....awe inspiring........up and close...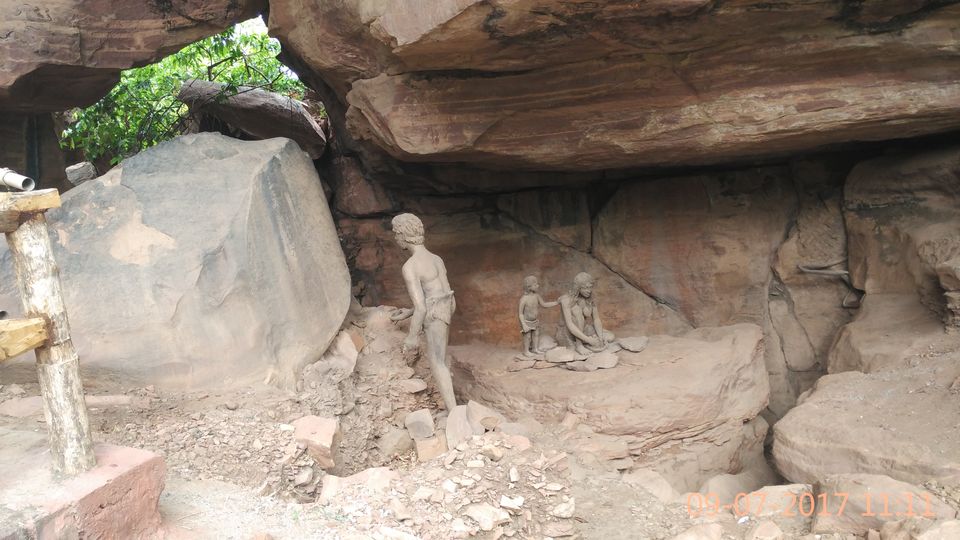 ....a reconstruction of the stone age lifestyle included later on...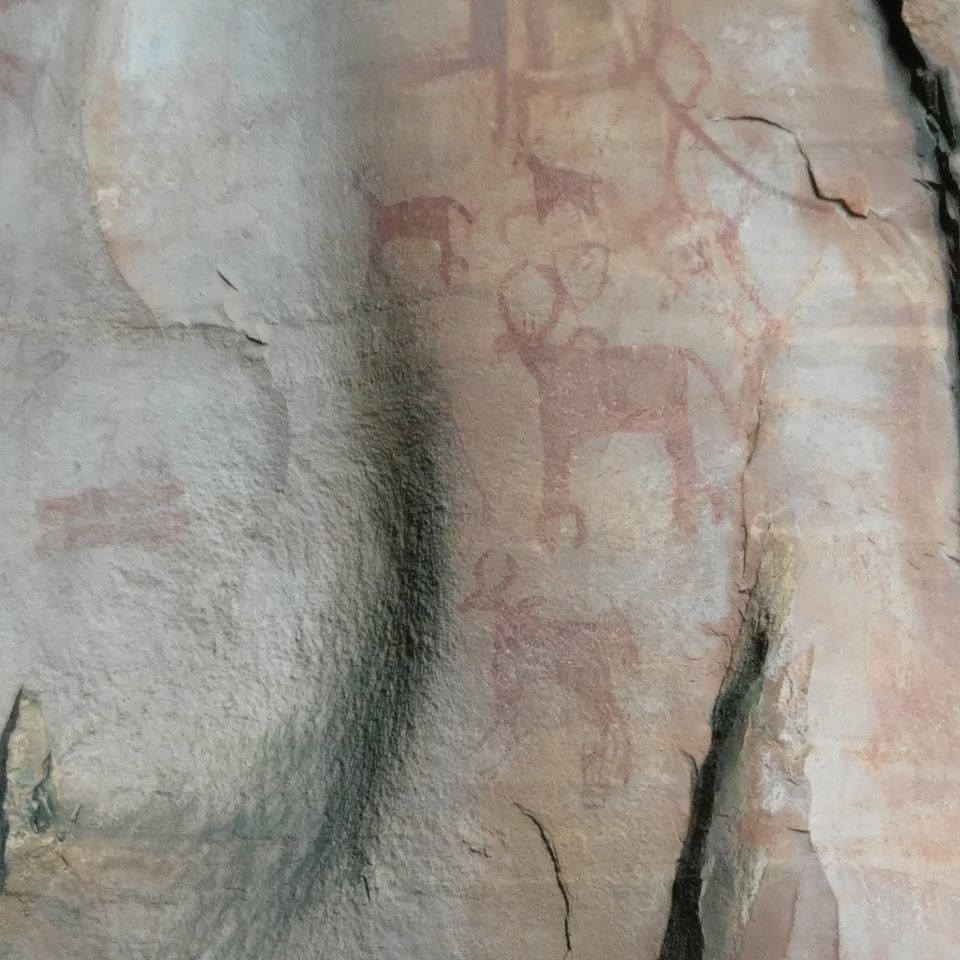 ...ochre colored paintings....made from vegetable dye?....cannot be of rusted iron ....intact through the years as its found in niches protected by these caves from the elements of nature...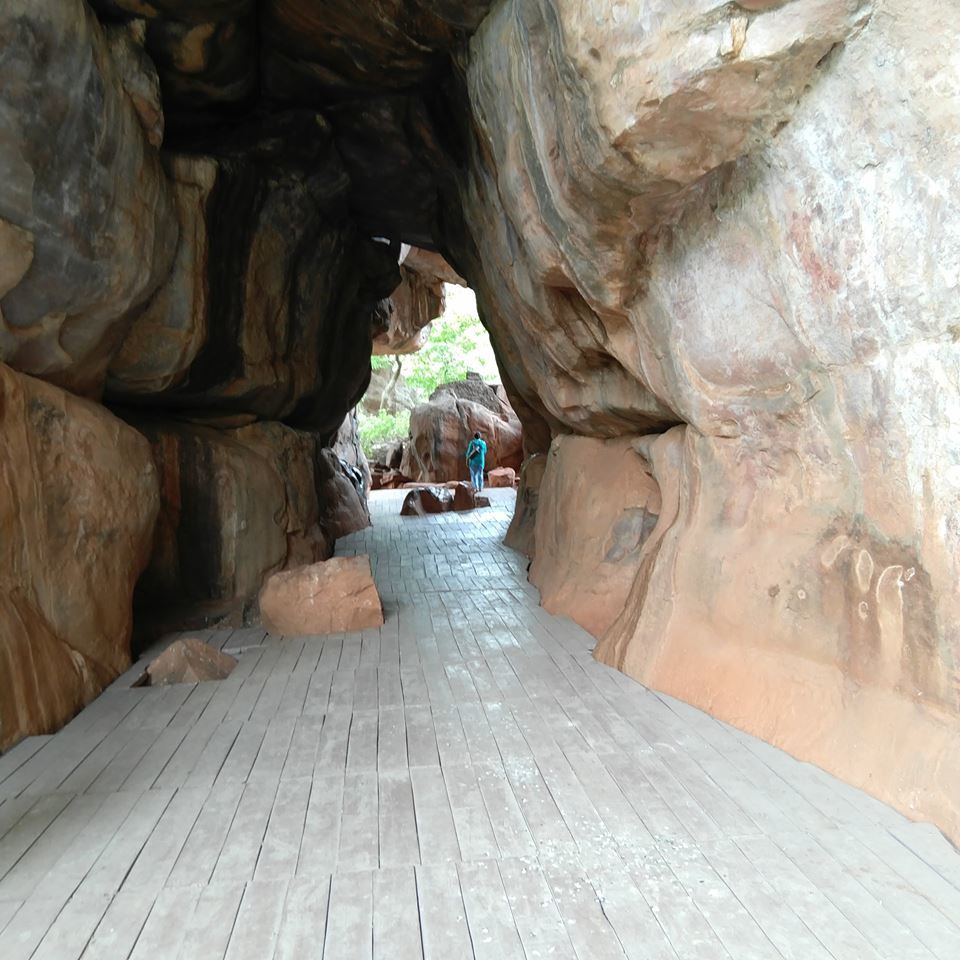 ....in and out of the mysterious spaces....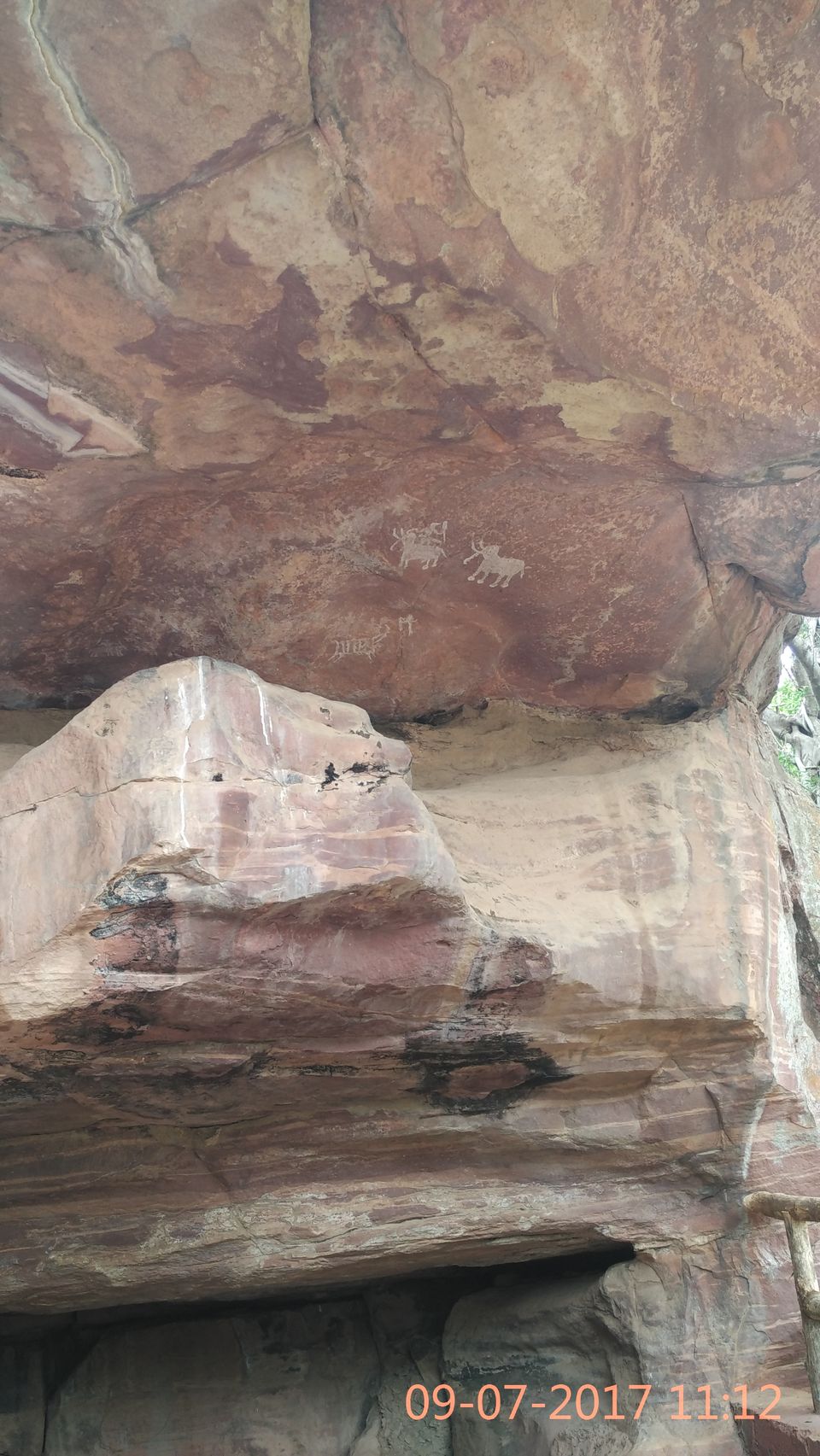 ....paintings of animals....endemic to the place...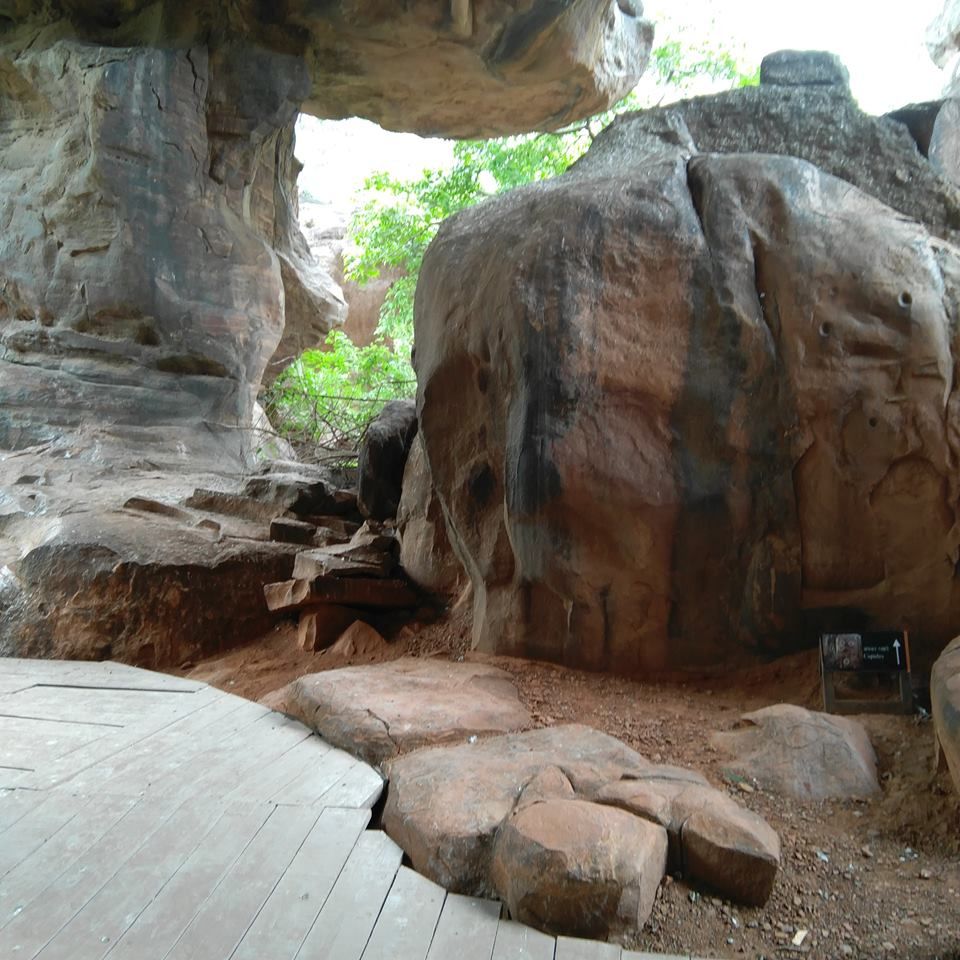 ....of raw nature and rocks....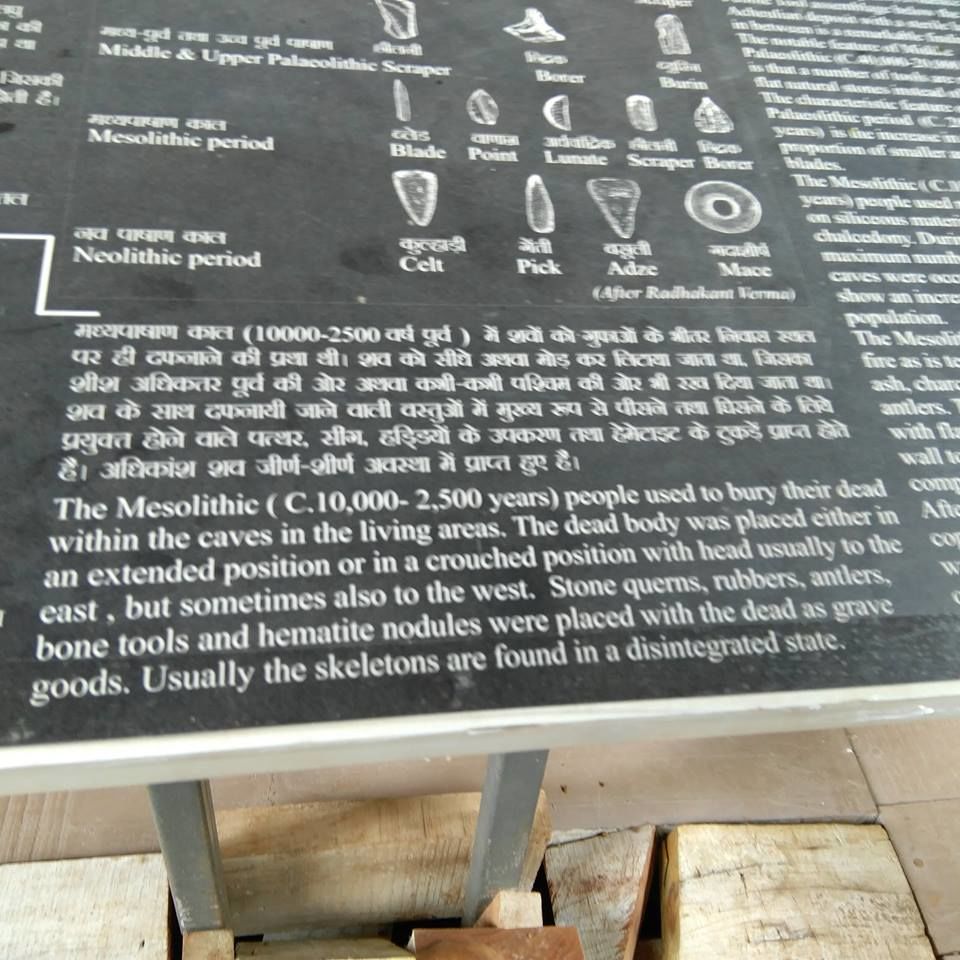 mesolithic tools.....write up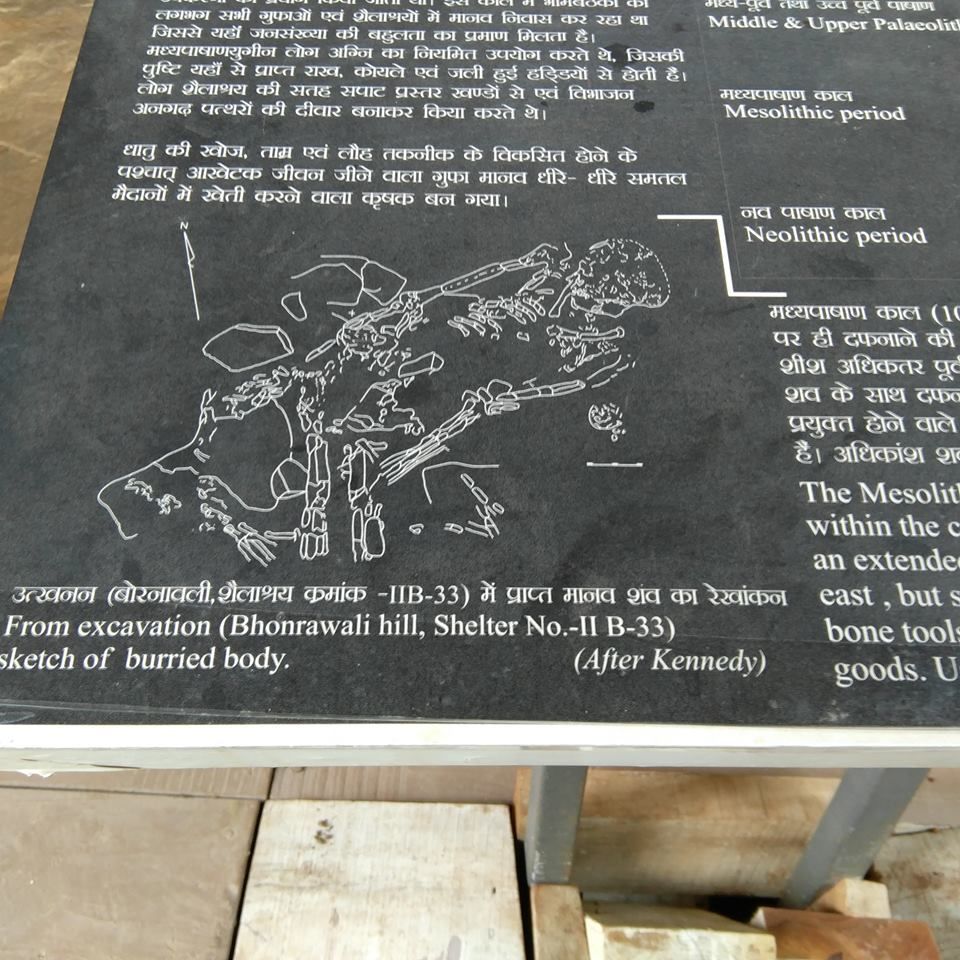 skeletal remains of a stone age man....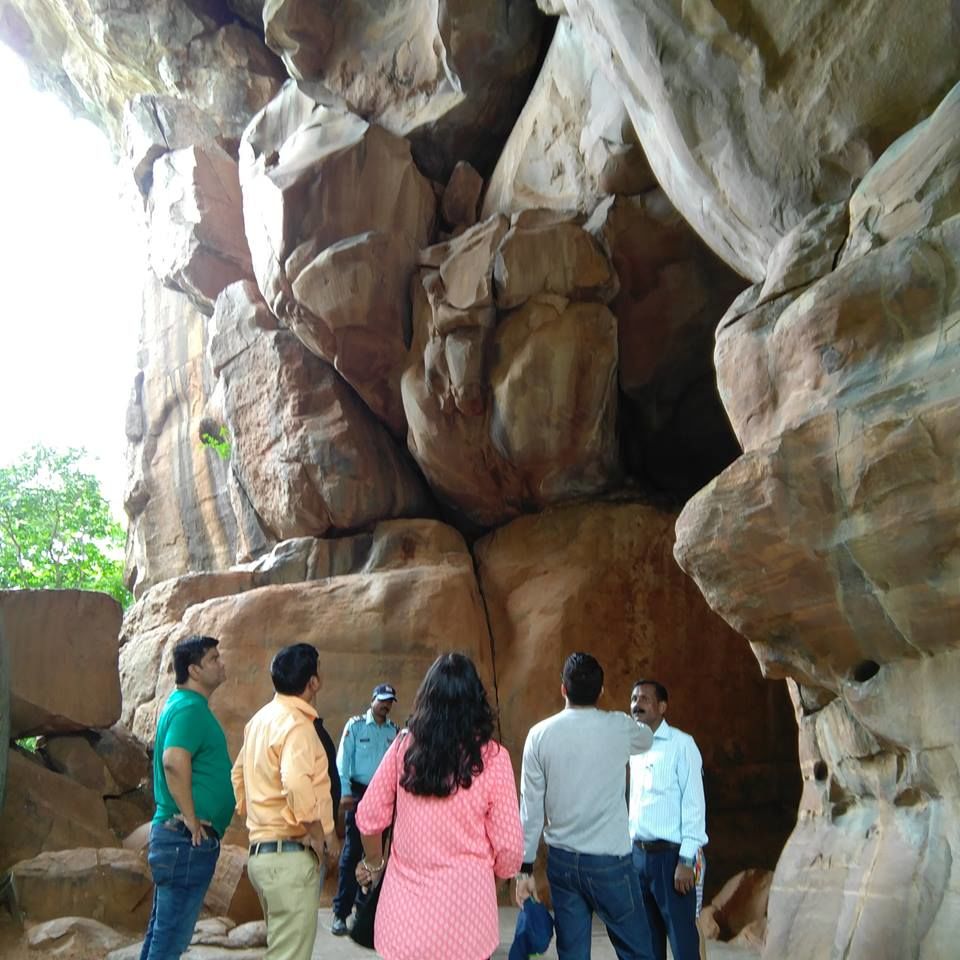 .....of fascinating stories by the guides....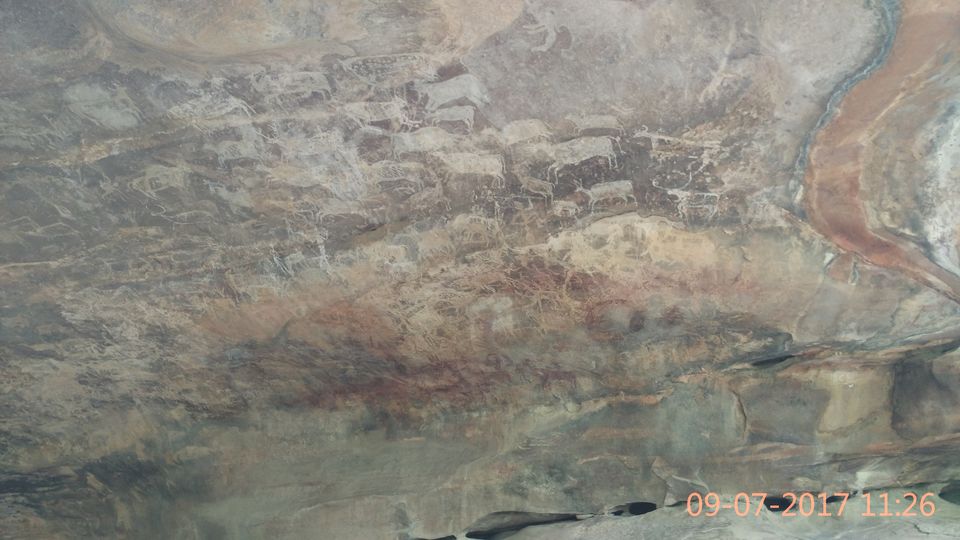 ....a zoo of animals....painted...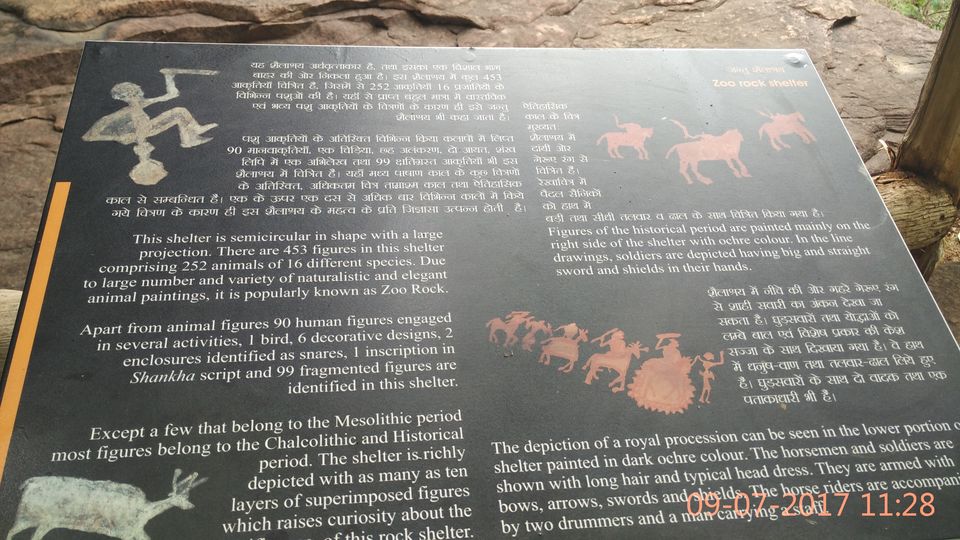 ...of the stories behind the finds...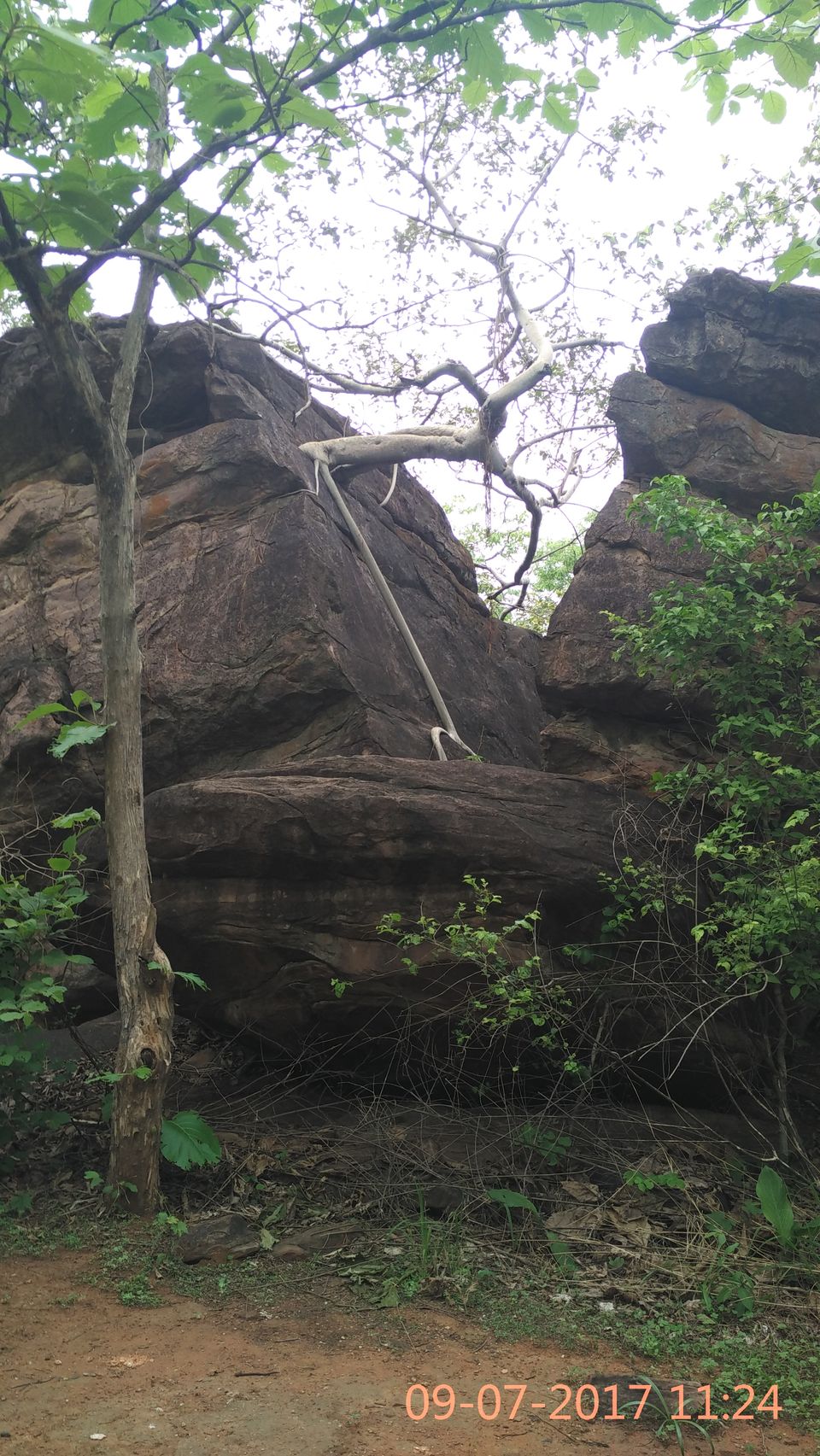 ....of trees and rocks and roots...magic...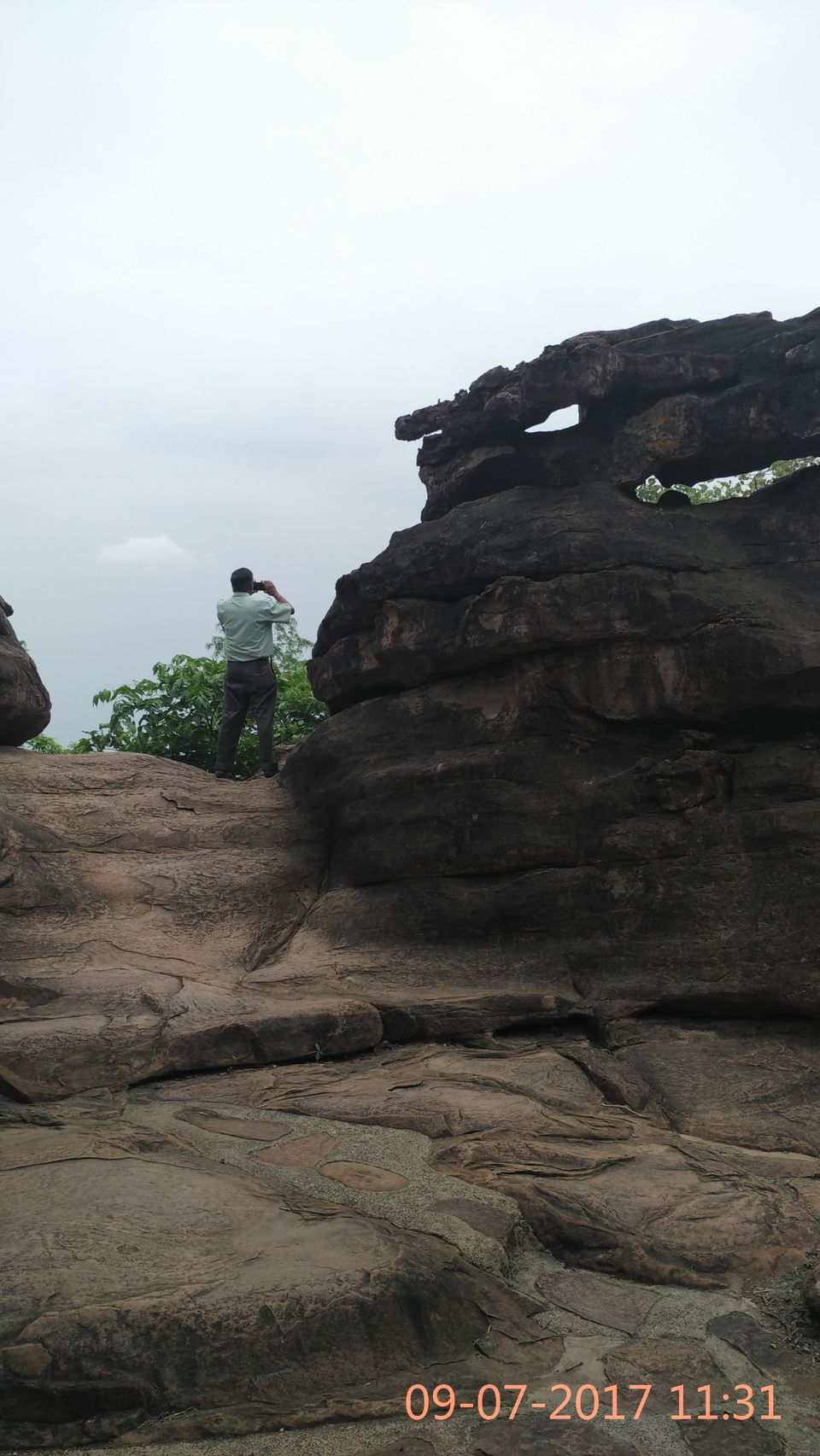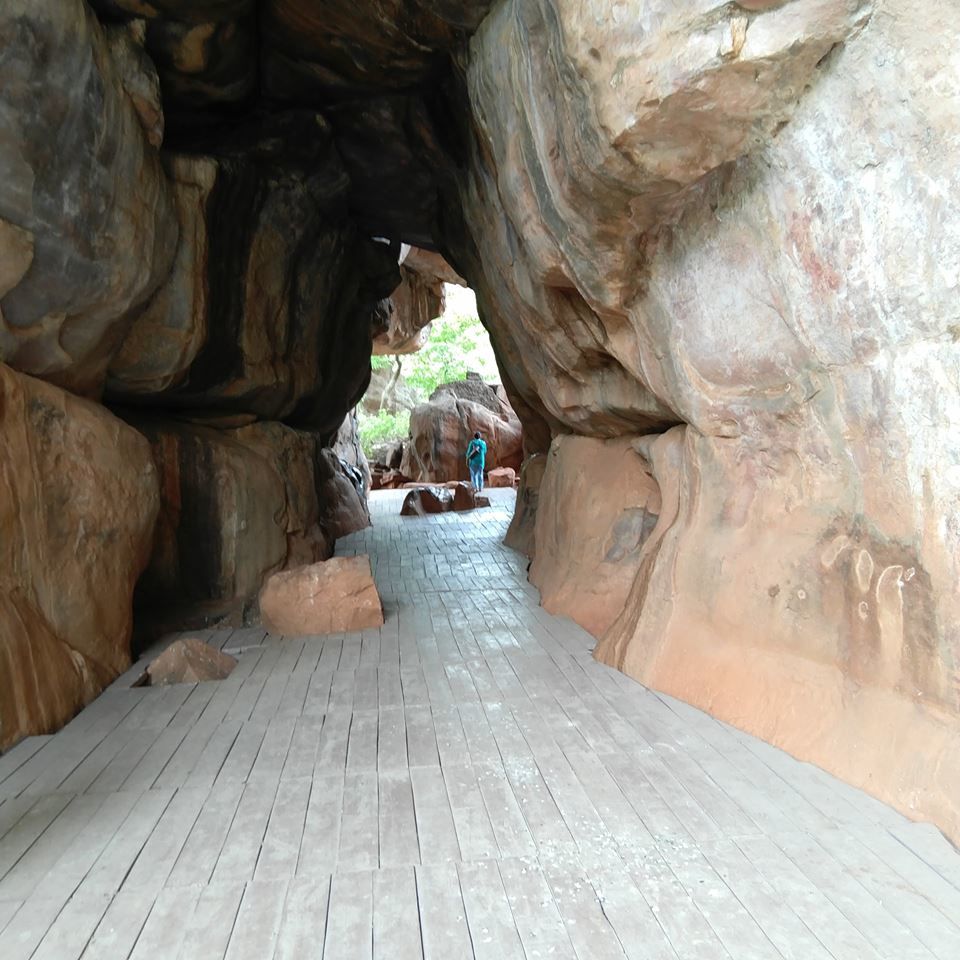 .....the sheer size and shape of the spaces....totally fascinating...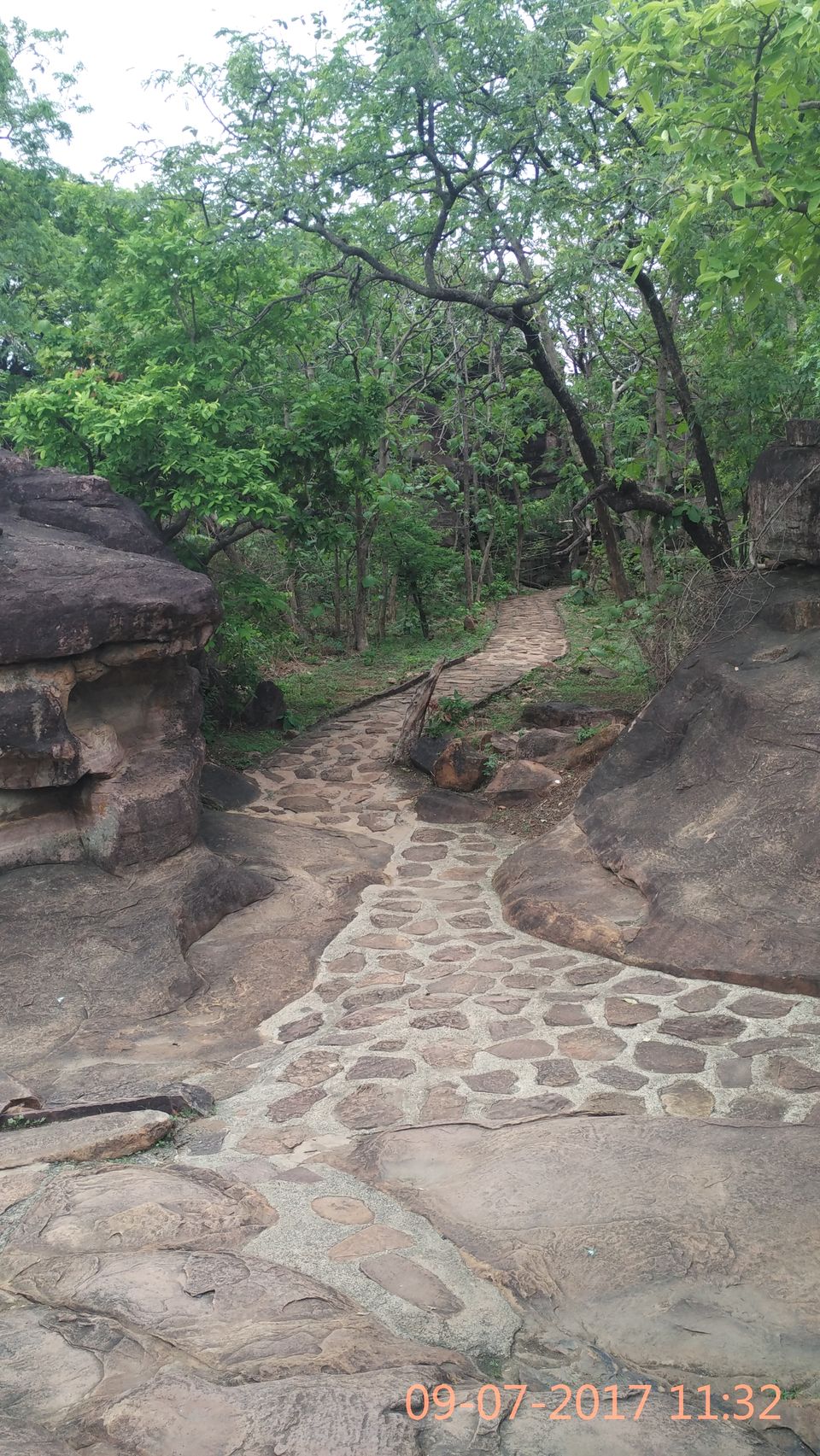 ....the Y fork which had us fooled ... we thought we would take a shorter detour ....and..... we got lost....did three pheras....round and round... :)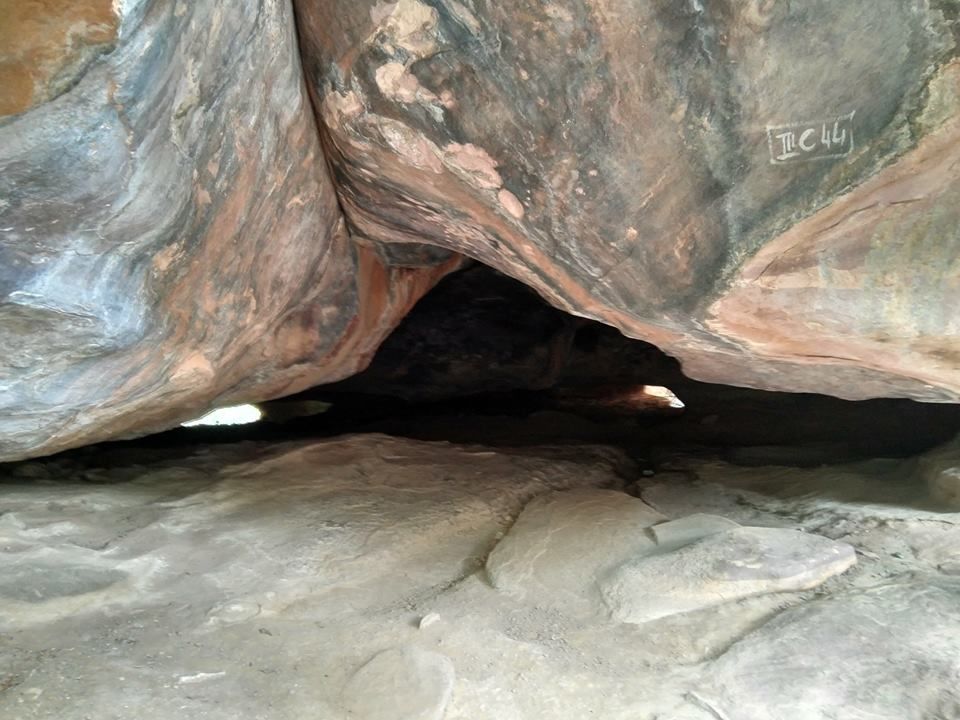 ....a cosy bedroom.....??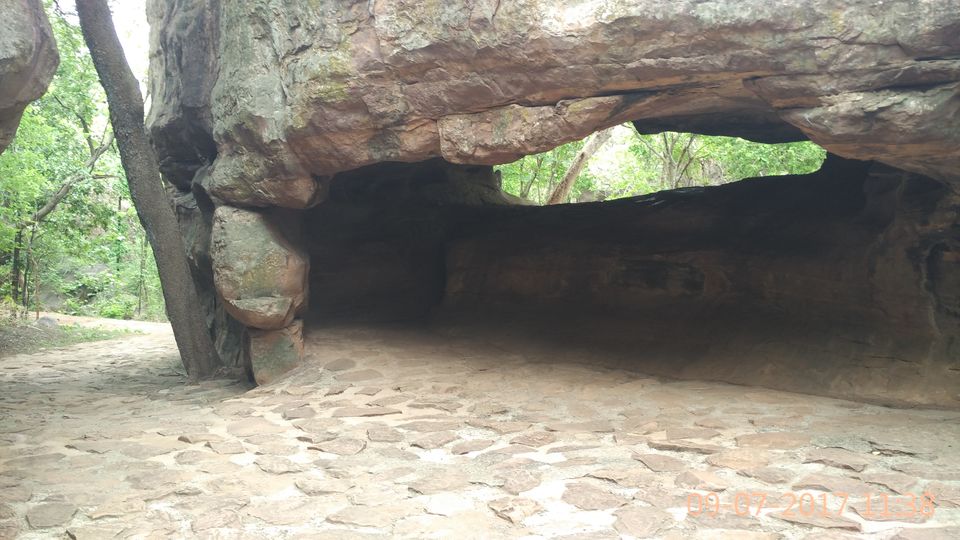 .....open doors and windows....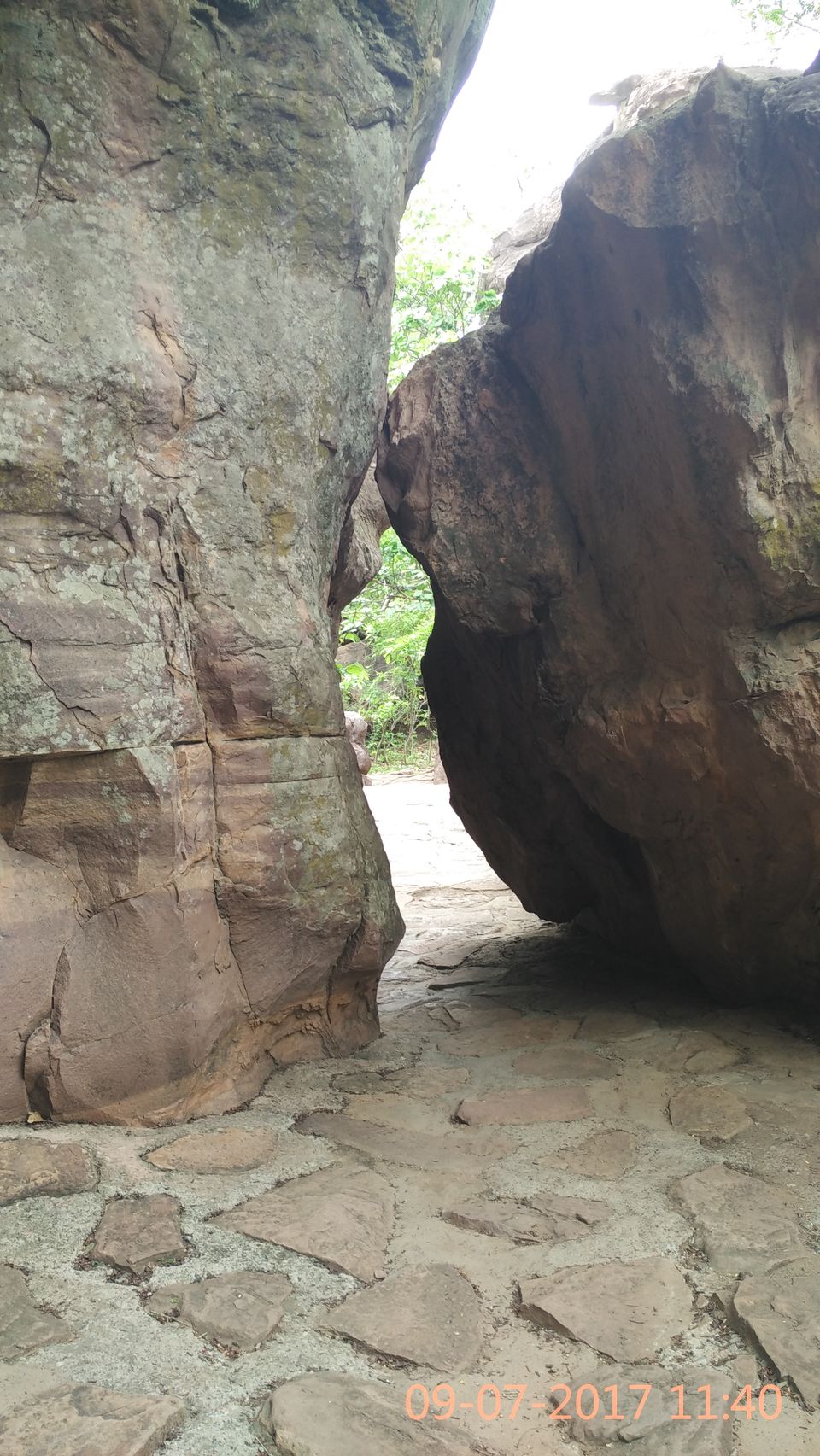 ....through the gaps....hide n seek for the children, perhaps...?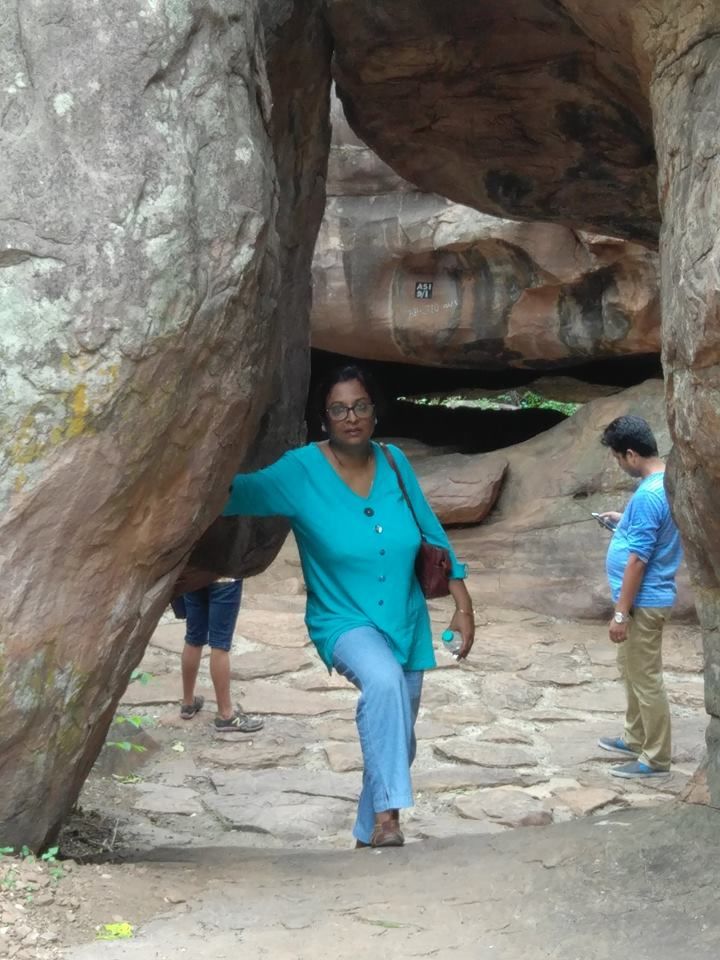 ......up and down , in and out...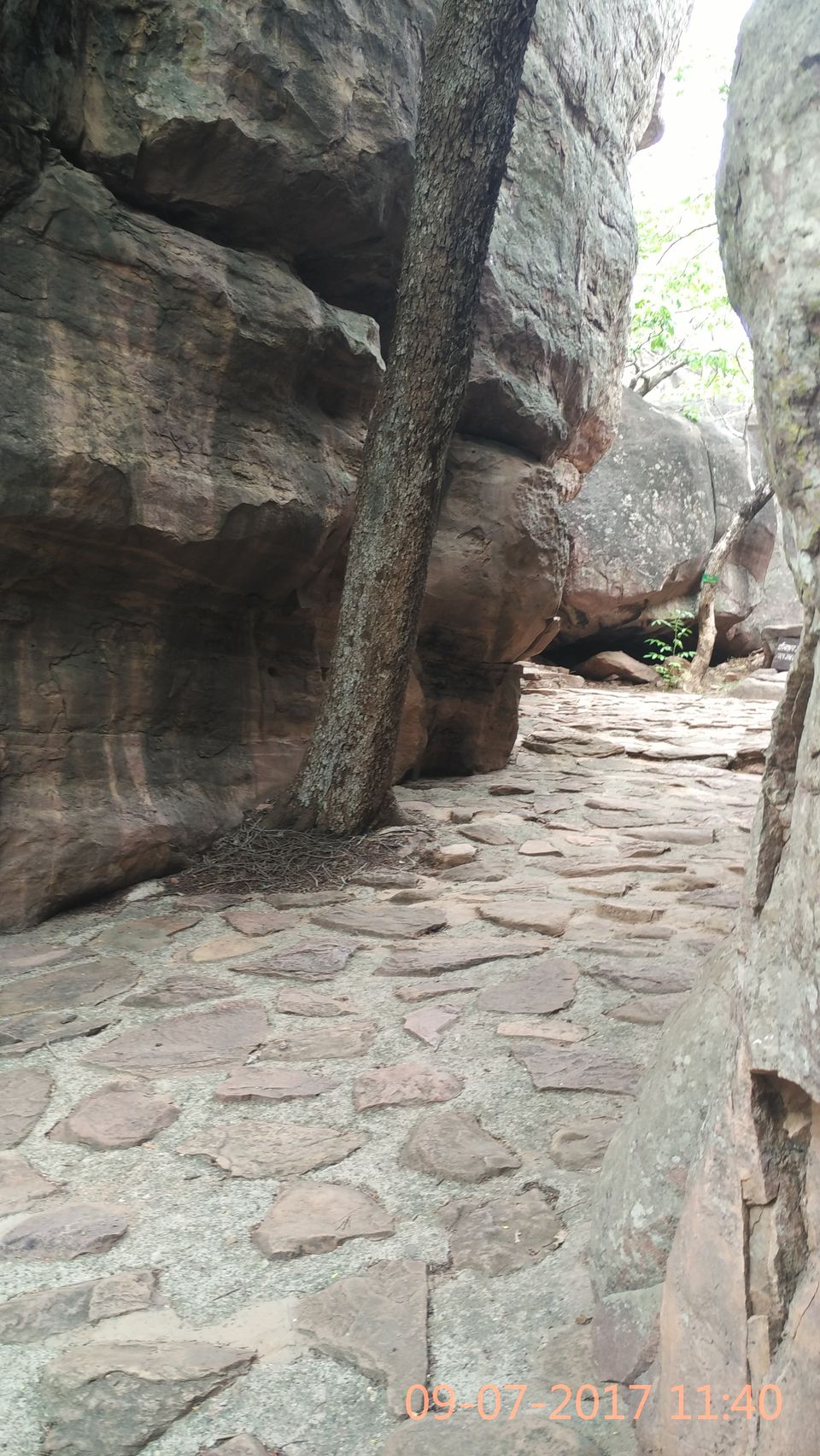 ....stone tiled floors.....a must have in interiors today..... :)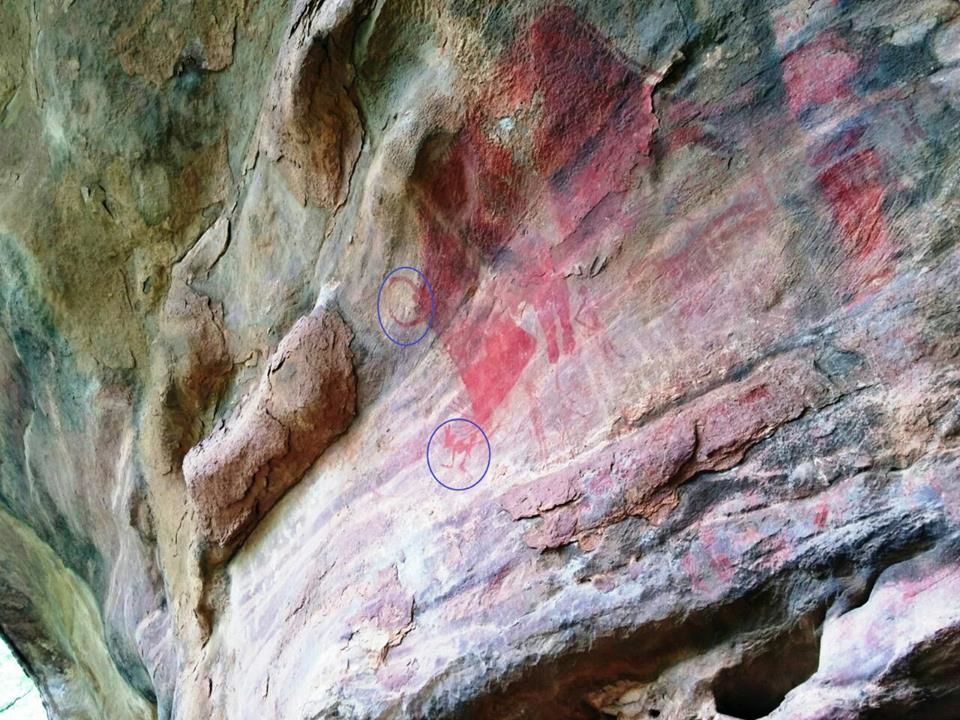 ....the fifteenth rock shelter that had this mersmerizing painting of a huge wild boar chasing a man....albeit not in the right proportions....or is it a mythical animal??
The journey into this time capsule had us totally fascinated. That such a thing has been discovered in India should be publicized nationally, internationally. A French student tourist we met said the French rock shelter paintings were being recreated and the originals would not be open to public due to fear of being spoilt. She was amazed that these paintings and rock shelters were so well kept and yet the openness of nature and paintings preserved by bamboo barricades...enough to preserve these historical finds and yet not taking away the wonder of the onlooker as he feels he is part of history. Hail Bhimbetkar!
Frequent Searches Leading To This Page:-
bhimbetka caves madhya pradesh, bhimbetka gufa madhya pradesh, bhimbetka rock shelters madhya pradesh, bhimbetka caves in madhya pradesh, bhimbetka rock painting madhya pradesh india