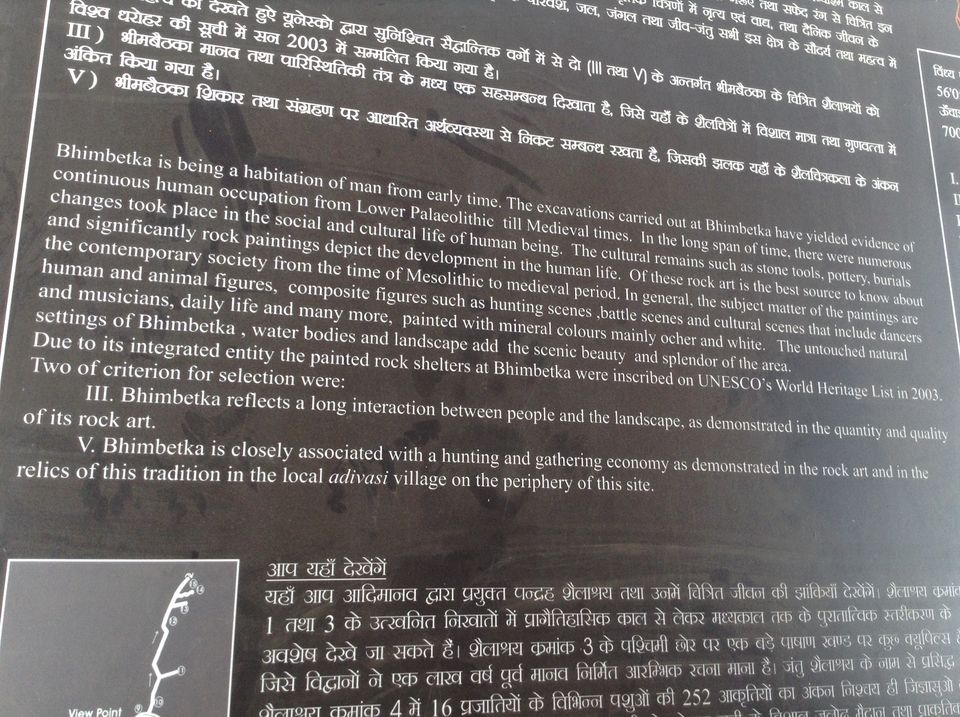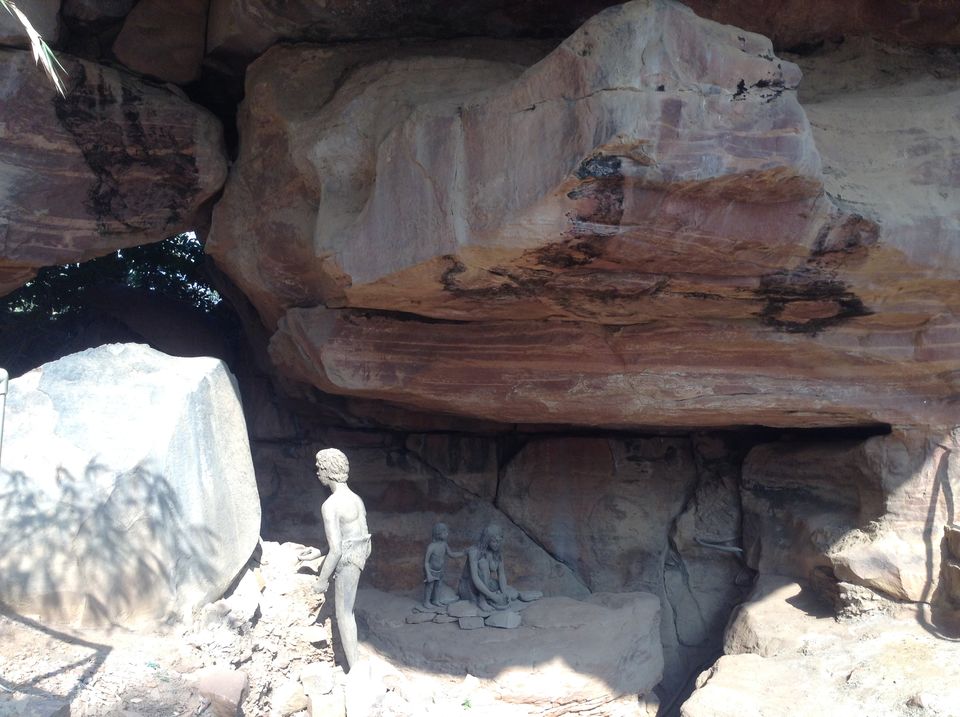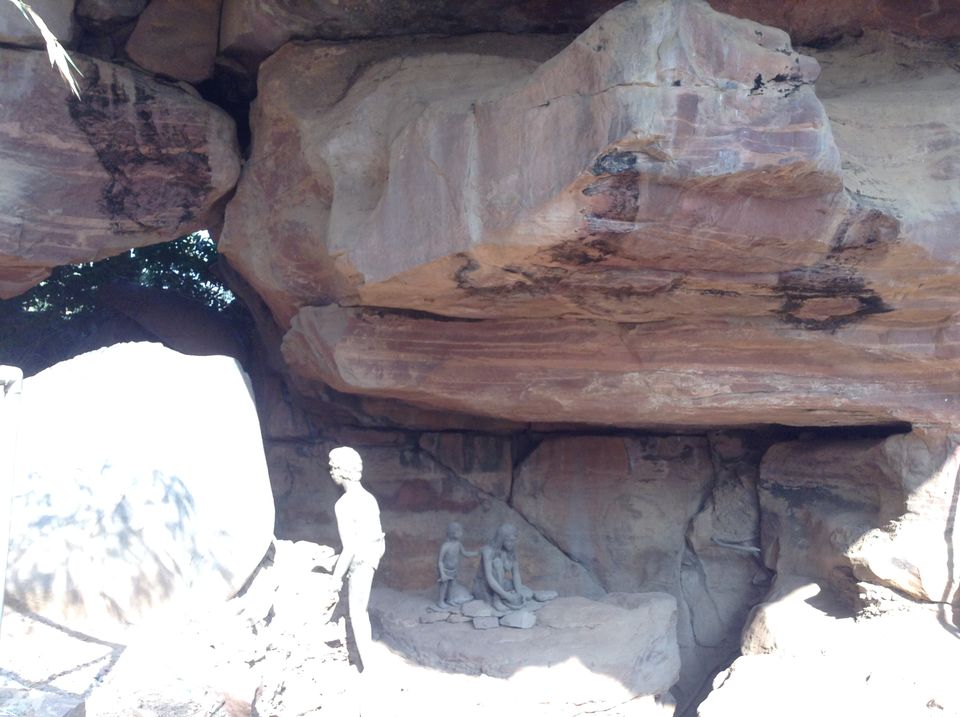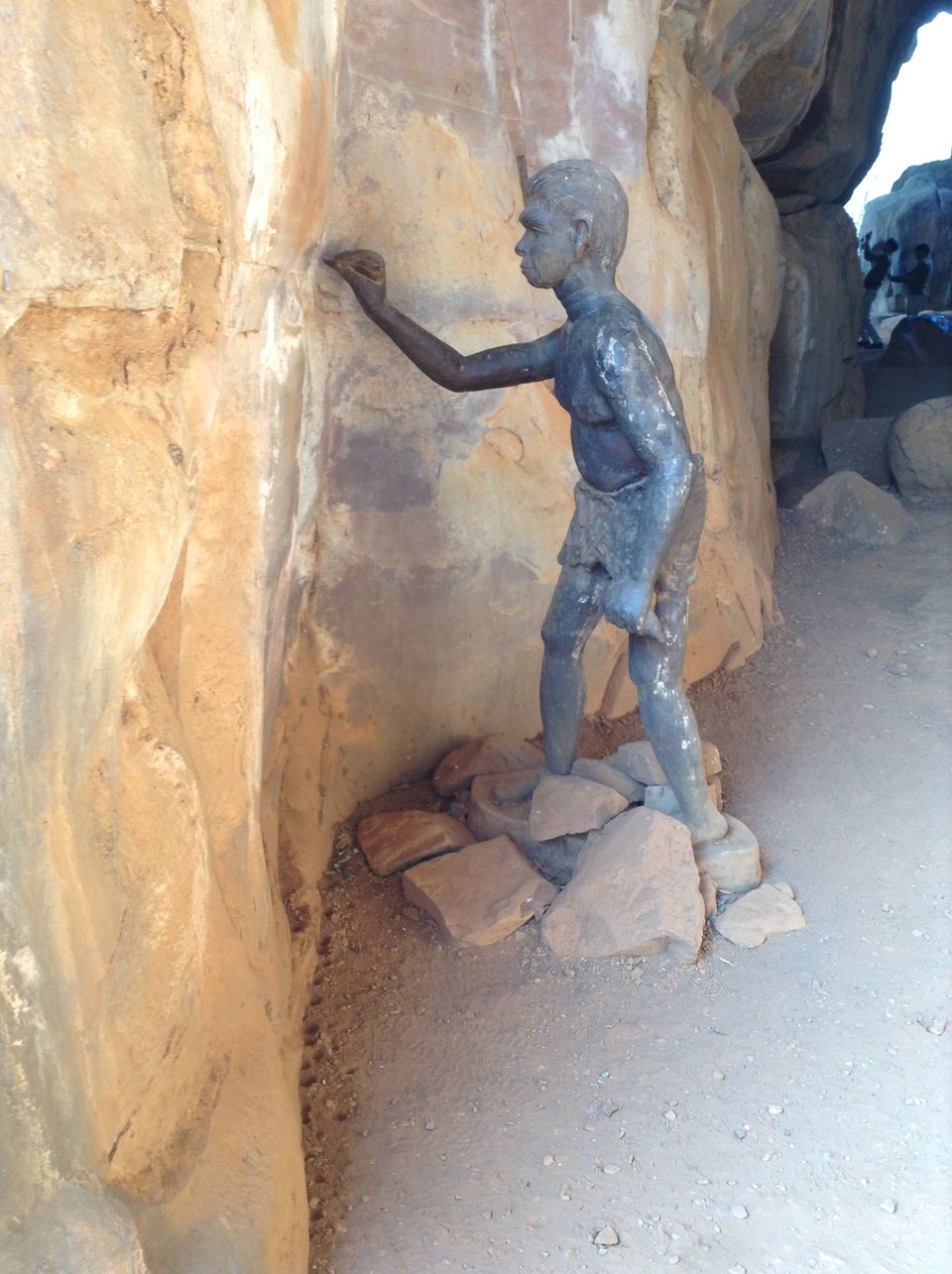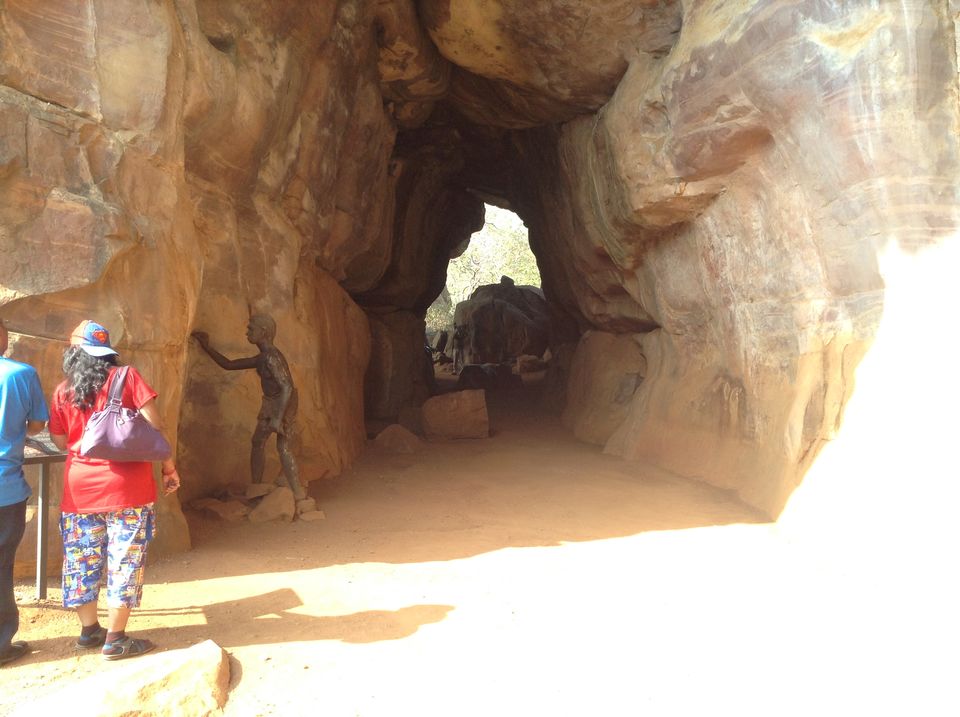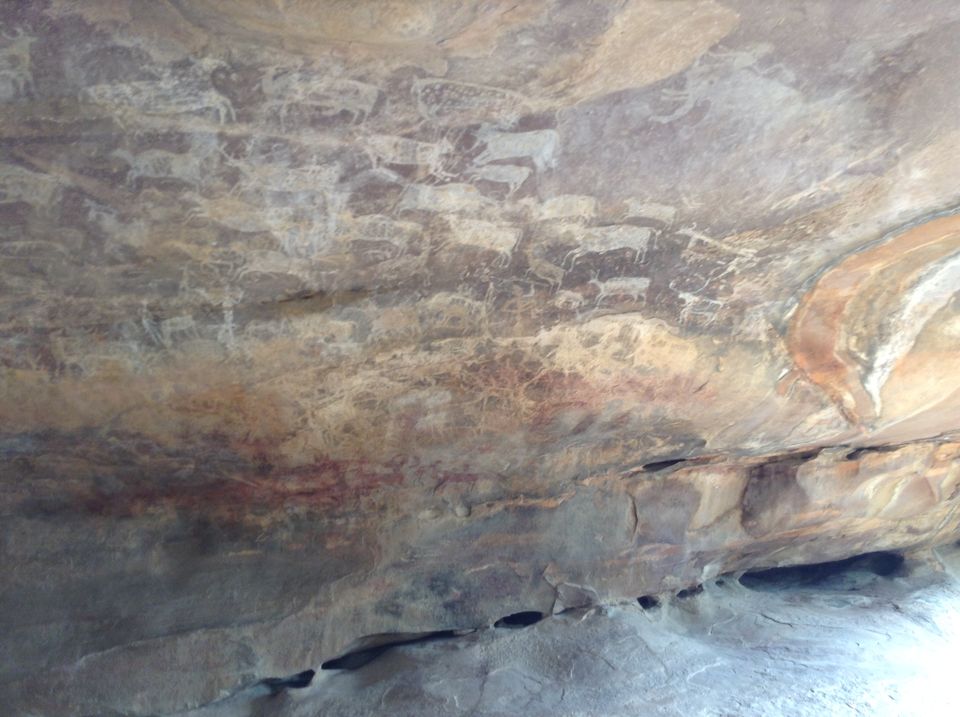 Bhimbetka is a UNSECO acknowledged World Heritage Site. It has earned that title by being home a set of extraordinary cave paintings made by Man in prehistoric times. These paintings are made on some unusually shaped rock formations that gave Man a magnificent canvas to express his creativity on.
Viewed from a distance, these rock formations resemble a small fortress, rising nearly 100 metres above the surrounding area on the hill upon which they stand. They are the result of intense chemical and physical weathering by natural elements over centuries which has resulted in giving the rocks the strangest shapes imaginable. While the caves and potholes within the rocks became a place for Man to shelter within, the flat surfaces of these rock formations became the easel for his creative inclinations.
Using natural mineral colours mixed with water, animal fat or even glue, he created paintings with lines drawn in various shades of red, white, yellow and green. Sometimes outlines were made with the help of thin brushes made up of twigs. The blank spaces inside the outlines were either filled with colours or with geometric patterns like triangles, squares or even wavy lines. While several paintings are on large flat surfaces, some are found in corners while others appear at a considerable height, making it apparent that the artists either used some form of scaffolding or were standing on a high rock that has since disappeared.
The one feature which makes Bhimbetka a most unusual archeological site is that the paintings here constitute a repository of knowledge of how Man lived in a truly ancient era. And the repository has been a dynamic one since the paintings here are not from one period in history but were done over a period of thousands of years, capturing the changing environment Man discovered and created for himself. The timeline for the Bhimbetka paintings, as determined on the basis of the tools found in the potholes of rocks, begins with the Lower Paleolithic age (C. 100,000 to 40,000) and ranges through the Middle Paleolithic (C. 40,000-20,000), Upper Paleolithic (C. 20,000 – 10,000) to the Mesolithic (C. 10,000-2,500) and beyond into the period of documented history. As Man transformed over time from a hunter-gatherer to an agriculturist to living as part of an administered state, so did the paintings he made.
Bhimbetka, when seen in its full perspective, makes for an awe-inspiring history tale told entirely in pictures. What is less known is that Bhimbetka is not an isolated spot. It forms the southern rim of an almost continuous belt of painted shelters that runs for nearly fifty kilometers till the edge of Bhopal, concluding in more painted rock shelters hidden in the folds of a high hill called Manua-bhan-ki-tekri. While Bhimbetka has been discovered and explored, there is more that awaits the adventurous traveler.
Getting there: The Bhimbetka heritage site is located within the Ratapani Wildlife Sanctuary and is best accessed from Bhopal, 45 kms north.
Also see: The forested area around Bhimbetka conceals more rock shelters, Buddhist stupas and more, but these need special permission from the ASI to be accessed. There is also the massive Shiva temple at Bhojpur to check out.