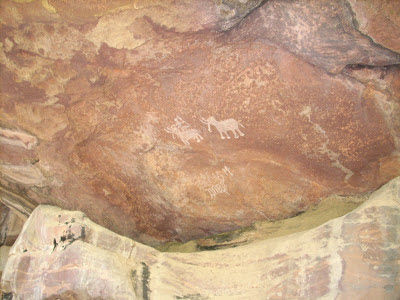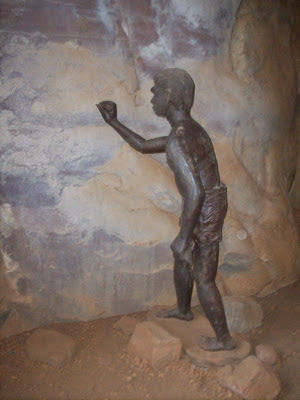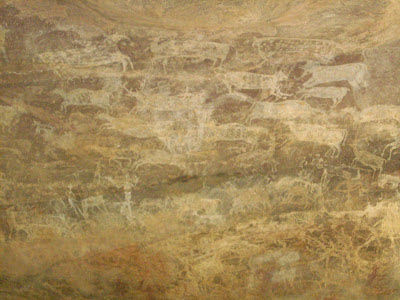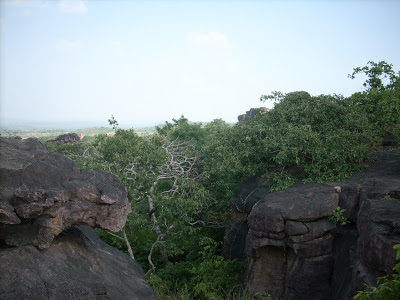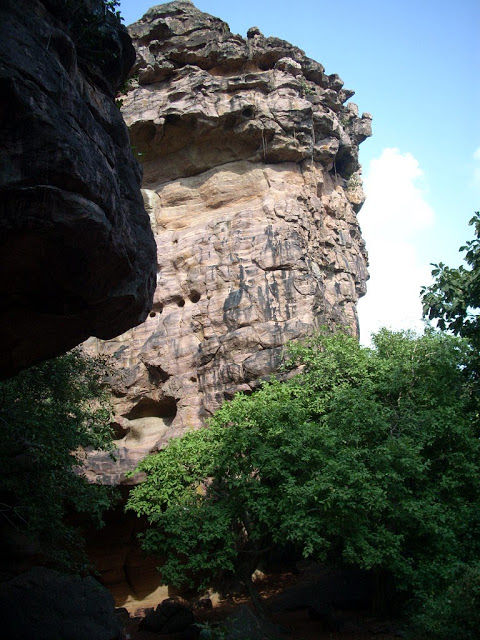 Central India has lots of surprises in store for travellers.
Bhimbetka, quite a few kilometers from Bhopal was our first site seeing spot during our tour of few places of Madhya Pradesh. Before leaving for Bhimbetka, I had done no previous researches on how Bhimbetka could be n neither I had any intentions of knowing! When I physically came across the caves of Bhimbetka, I was literally awestruck!
The caves of Bhimbetka, today an archaeological site, were rock shelters 100,000 years ago! 100,000 years from now takes us back to the prehistoric period of human history, the Paleolithic Era. Sculptures on the cave walls have mostly faded but some are still prominent. These rock shelters exhibit the earliest traces of human life on the Indian subcontinent, and the beginning of the South Asian Stone Age.Stone Age is something which I had probably read in the first chapter of social studies during my early primaries. It was an inexplicable feeling when I was seriously realizing that human beings literally existed 100,000 years back. Though for years I am knowing the facts of early-man, mammoth elephants, early men used to paint on cave walls, that day I was visualizing the traces of our the then ancestors. The cave wall paintings depicted many daily-life events of our very own early men. The caves also portray early evidence of dance.These caves have been declared as World Heritage Site as well as considered as world's oldest stone walls and floors.
Though the paintings on the walls were done by stone scratches on the rocks, the number of paintings are huge. Some Stone Age rock paintings found among the Bhimbetka caves are approximately 30,000 years old.
But, I was wondering how can those paintings last this long! 21st century running! The paintings still visible! It was quite unbelievable!Surprise!! Secret revealed.The colors used in the paintings were vegetable colors and the drawings were made deep inside or on inner walls of the caves.
Oh my Gosh! Early men were so intelligent!
The paintings on the walls of the rock shelter, the existence of an early rock-shelter culture surrounded by the civilized world yet unexplored, the primitive feel of Bhimbetka was an unexpected surprise to me!Bhimbetka was just the first page of my tour to the few places of Madhya Pradesh.
Frequent Searches Leading To This Page:-
where the caves of bhimbetka is situated, bhimbetka rock caves, cave paintings of bhimbetka madhya pradesh, where are the caves of bhimbetka located, bhimbetka caves in madhya pradesh