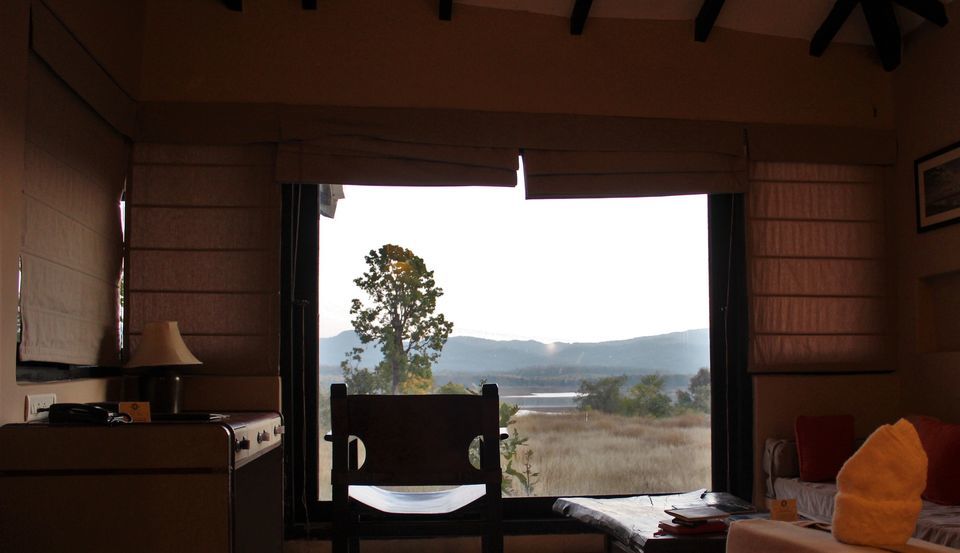 Indian villages, they say, are austere. You might find yourself away from the city-bustle, but you will have none of the frills of the modern world. In February this year, I went to Satpura in Madhya Pradesh to leave behind the worries of my corporate life and soak in the serenity of a place that tourists seldom flock to. But I wasn't quite ready to give up the material comforts of my home.
"Would I have to relinquish air conditioning to endure the afternoon heat of this hamlet?"
"Would I be able to pamper myself with a hot shower where electricity is a luxury?"
"Would I be able to eat Italian for dinner and Burmese for lunch? Or would my plate always only have a local dish?"
These and more questions bothered me as I embarked on my journey.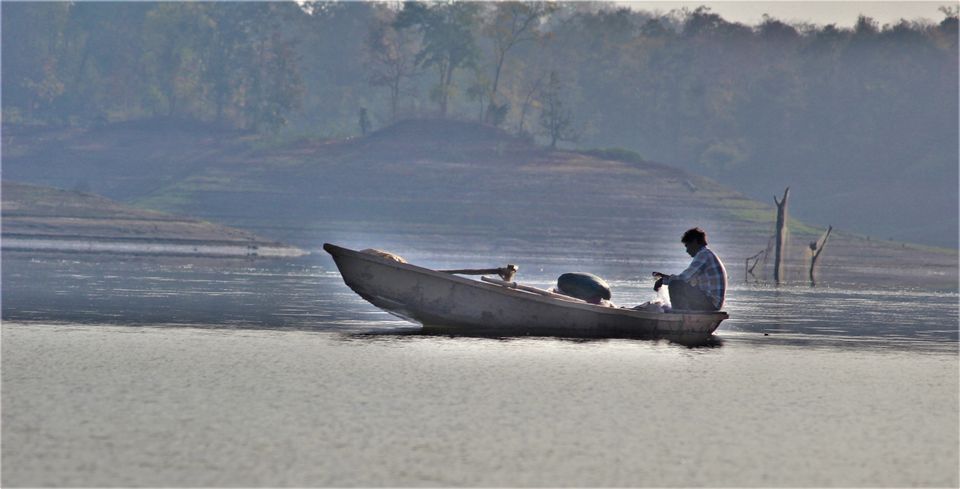 My city-bred mind had completely forgotten that 'luxury' takes on a whole new meaning when you are in a village, removed from vehicular traffic and first-world materialism. I would be able to see the stars clearly in a pollution-free night-sky; I would be woken by the chirping of birds instead of an alarm clock that I would snooze thrice before getting out of my bed; I would be able to introspect in an environment without distractions. I had mentally resigned myself to living in a simple abode, and carrying on with life just as the villagers do. Little did I know that my secret wish of 'living it up' would be fulfilled at the luxury lodge I'd be staying at!
Tucked away in the Madhai district of MP, this wildlife lodge is the perfect place to stay for those interested in exploring the Satpura National Park. Spread over 10 acres, this property is part of the forest that connects to the national park. Its bucolic surroundings aside, Denwa Backwater Escape is anything but ordinary! The resort is luxurious, yet sensitive to nature. My excitement about the lodge had built up much before I set foot on that territory. Here is how I was taken to this hideaway:-
Cruising In A Launch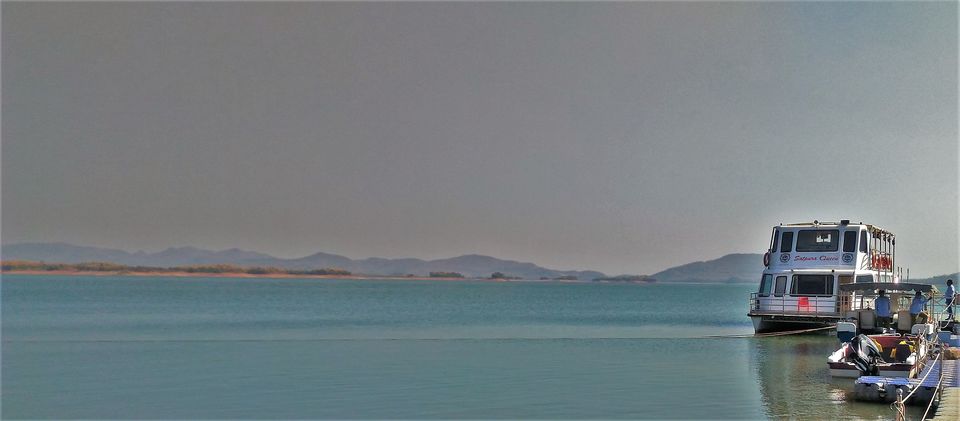 The beginning of every amazing trip has to be mind-blowing! And my mind was blown by the exclusive launch which took me to the property! The ride that lasts for over a couple of hours, affords one a beautiful view of the Tawa River and the Panchmarhi hills on the banks. Hot lunch was served on the launch, and I spent most of the journey gazing at the sparkling blue water all around me.
Sleeping In A Tree House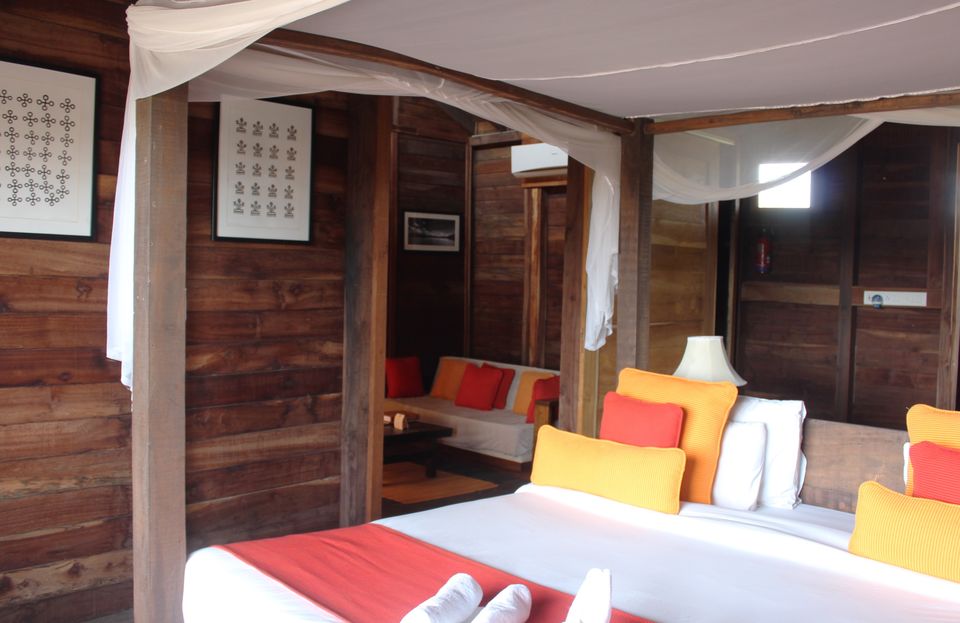 Denwa Backwater Escape offers two types of accommodation: 8 deluxe cottages with sit-outs that face the river, and 2 tree-houses which come with their private deck overlooking the undulating hills of Panchmarhi beyond the Denwa. There is a partition between the tree-houses which can be unlocked to connect these two rooms into a large two-family suite. These wooden houses on stilts also have a reading-room, complete with a couch and stocked with travel magazines to keep you busy. I stayed here long enough to experience both the cottage and the tree-house. Each has its own charm and offers a unique angle to the landscape of Satpura.
Luxury With Responsibility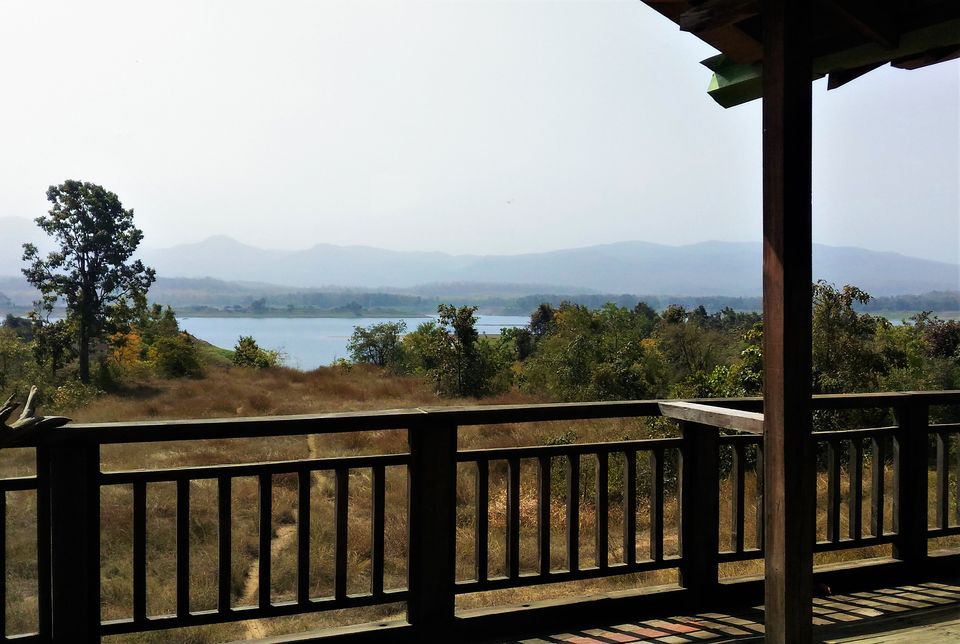 The suites are elegantly done, with wooden furniture and walls decorated with paintings sourced from indigenous artists. The fabric of the bedspreads and cushion-covers are linen and cotton of fine variety. Pugdundee Safaris (the group that runs Denwa Backwater Escape) manages the luxury responsibly, in little ways - the wood comes from old furniture and sleeper wood, and plastic-usage us nowhere to be seen. On your arrival, you are gifted a steel flask (which you get to take home eventually :-) ) which is refilled with water, so you don't have to use disposable plastic bottles.
Deluxe Dining
I had never imagined I'd be able to savour a 21-year old Glen Livet with a platter of kaho-suey, sitting in a remote village which doesn't even have mobile coverage. With the help of a food consultant, Denwa Backwater Escape serves up an assortment of cuisines, prepared with the chef's distinctive touch. The vegetables are always locally sourced, so your dishes will have a little bit of Madhya Pradesh in every bite!
Birding In The Denwa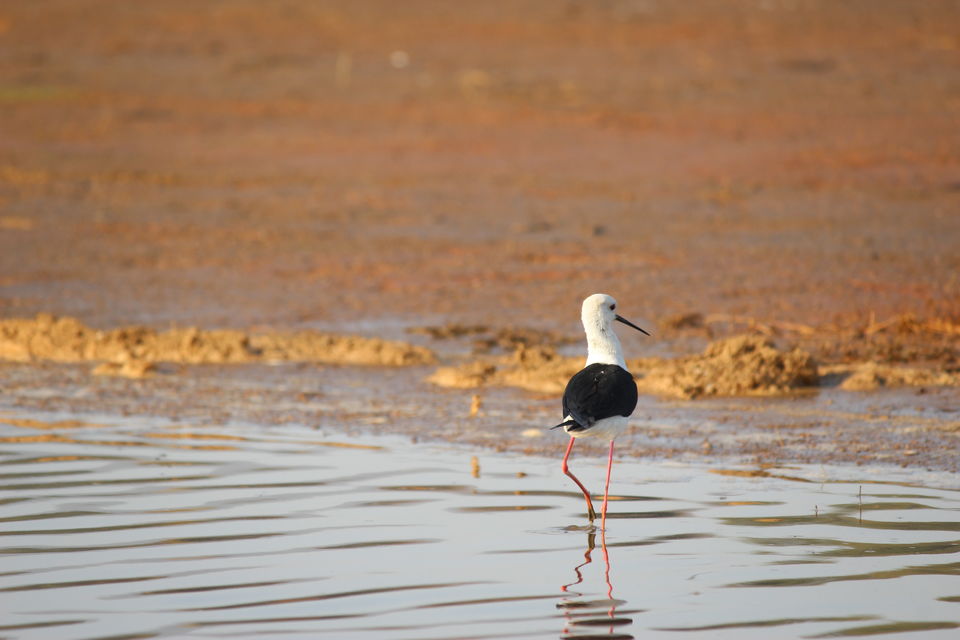 Mornings in Satupura are best spent bird-watching. So, we went to the bank of the Denwa River on a safari jeep. From there, we hopped on a canoe to spend 3 good hours wading across the river, in search of water-birds and other fauna on the surrounding marshy land. In February, we sighted a lot of storks, egrets, cormorants, kingfishers and peafowl, among others. It wasn't hard either to spot deer and bison from inside the river.
Pamper Your Skin With Premium Bath Products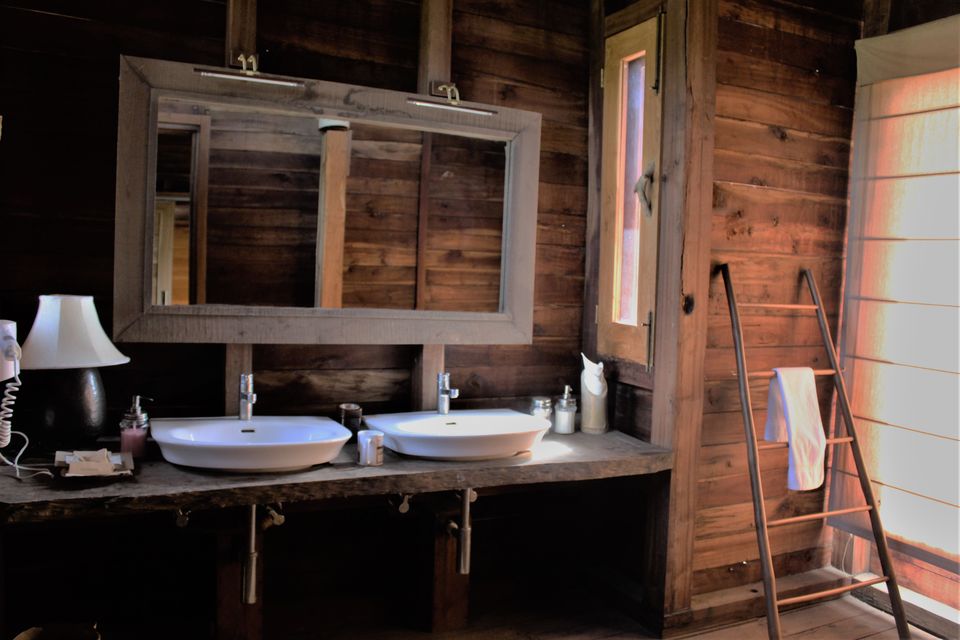 After an early morning bird-watching trip (and some packed breakfast on the canoe), the body screams for a hot shower. Bathrooms here are well equipped with high-end bath fittings and shower accessories. You will be spoilt for choice with their aromatic body-wash, shampoo, conditioner, hand-wash and body-lotion. Use their natural loofah made of hemp and scrub yourself clean of all the dead skin cells!
Read A Book On Your Veranda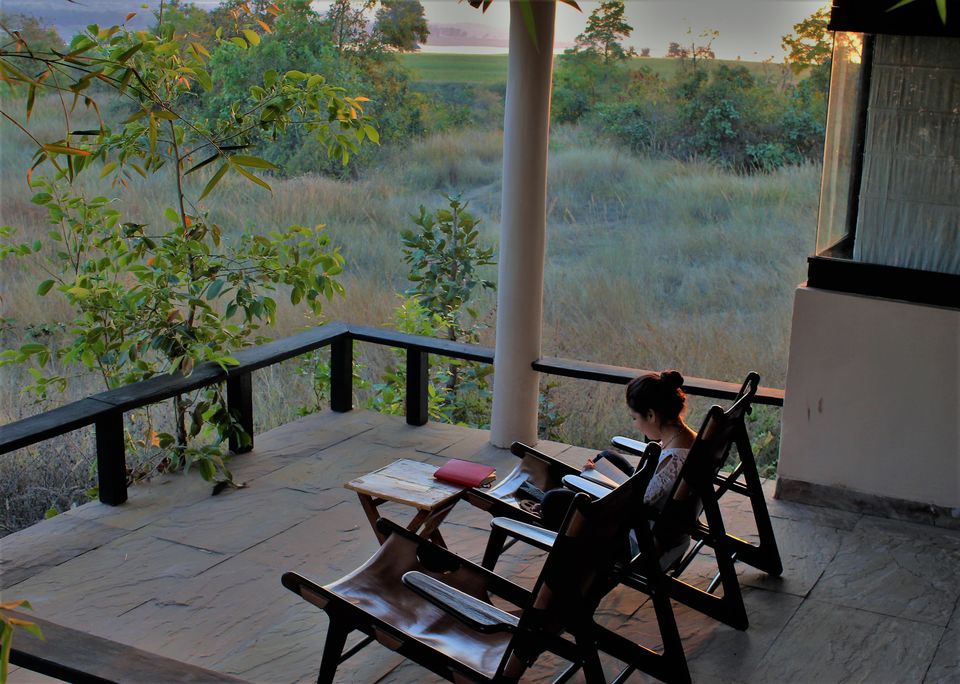 Afternoons in this idyllic hamlet can lull you into a deep sleep or pull you out of your air-conditioned precinct into the stone-tiled balcony. Make yourself a cup of tea and recline in front of the river to give your eyes the soothing view of the rolling hills across the bank. Now is also the time to finish that novel you left half-read on your flight!
Take A Walk With A Naturalist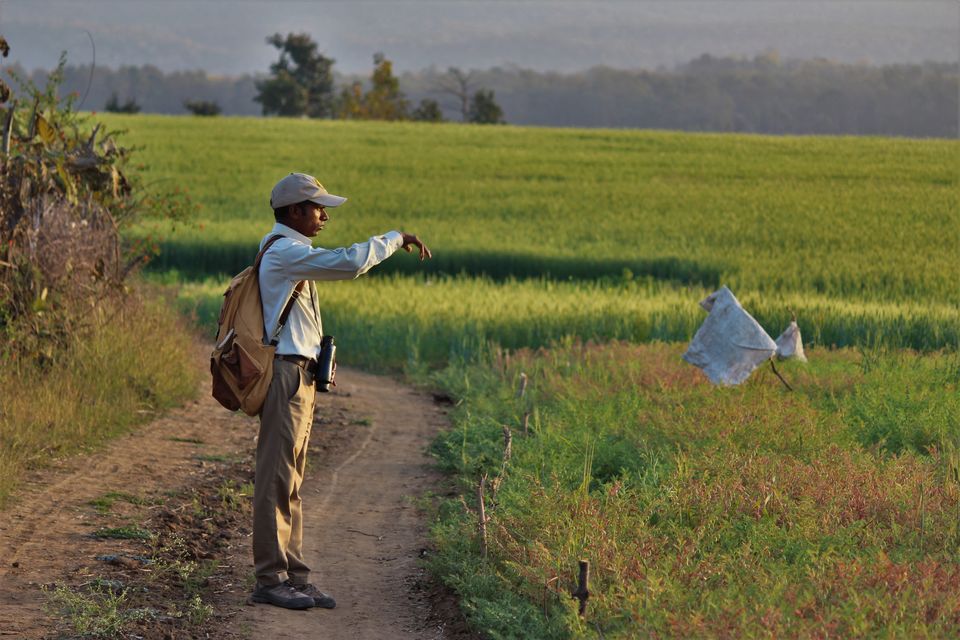 The most memorable evenings on any holiday are those that are spent watching the sun go down. Satpura offers you a beautiful way to watch sunsets - walking by the Denwa river. Denwa Backwater Escape is a 15 minute walk to the lush wheat fields in the village. The property has a polite team of naturalists who can identify hundreds of birds and animals without even looking through the binoculars they wear around their necks. Bird photographers will have a great time watching the aerial wonders return to their nests before it is time for the sun to set. A short hike further will lead you to stretches of grass with tall blades that reach your shoulder. Watch the sky turn from blue to yellow to blazing orange and hot pink before the darker shades of purple and ultimately, ebony, signal that it is night.
Swim Away Your Stress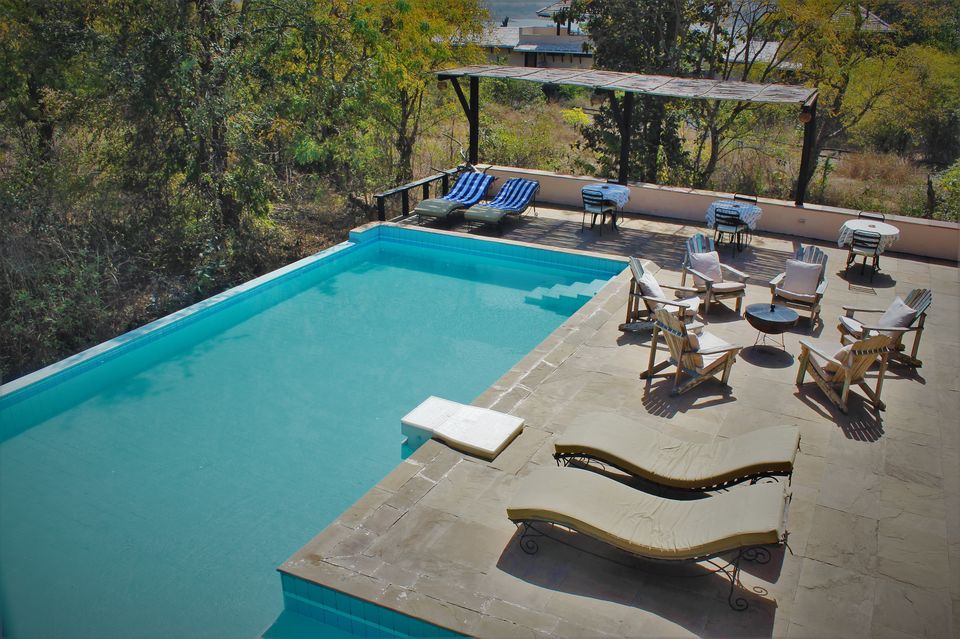 Despite being so close to the river, you cannot take a dip in it. :-( But that doesn't mean you cannot swim while you stay at this lodge! Denwa Backwater Escape has an infinity pool with a view of the forest. There is also a spa to relax your tense muscles from the hikes you will do in Satpura.
Other Activities From Denwa Backwater Escape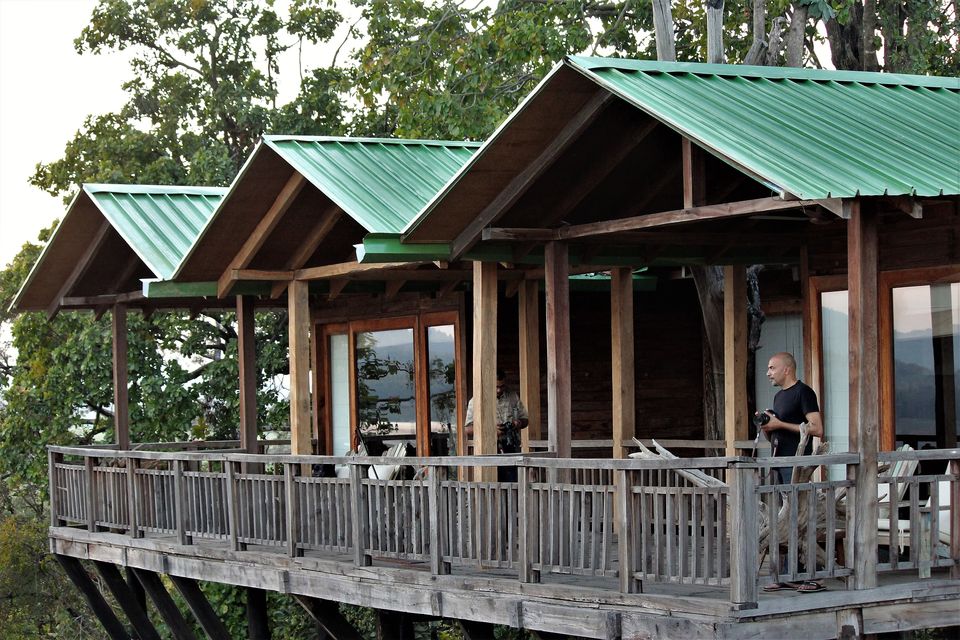 A stay at a wildlife resort is incomplete without getting a glimpse of the wild. Here are a couple of other activities you can indulge in while on your vacation:-
Night Safari
Take a safari inside the Satpura Tiger Reserve after sunset. If you are lucky, you can spot leopards, sloth bears and some other animals which are particularly active at night. Bats, owls and civets are easily spotted. Even if you don't have any sightings, the forest itself is quite enchanting in the night, and the clear sky affords the eager stargazer ample opportunities to view constellations and planets. The day safaris are, of course, also there. But the national park is a different beast at night!
Walking Safari & Camping Inside The Satpura Tiger Reserve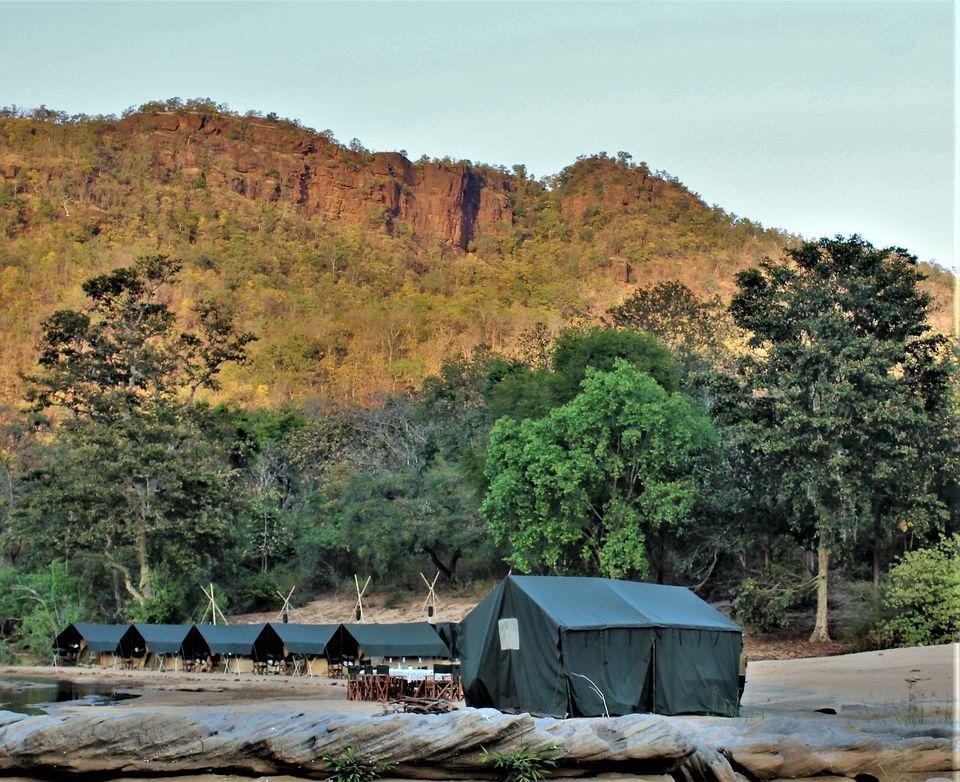 Satpura is the only national park in India that allows wildlife enthusiasts to walk inside the core tiger zone and the buffer zones. The lodge's naturalists follow Forsyth's trail to navigate through this forest. You also have the option of 'glamping' in the wilderness.
It is easy to fall in love with Satpura when you see so much beauty without giving up your creature comforts. For more wanderlust, head over to my travel blog.
How To Get There
By Air
Satpura is 176 kilometers from Bhopal's Raja Bhoj Airport, which is the nearest airport you can fly into. The road journey from there is about 4 hours long.
By Train
Itarsi is the closest railway station, about 70 kilometers from Denwa Backwater Escape, which is 90 minutes by road.
Tariffs
The rates vary as per the plan you choose (jungle activities cost extra), the occupancy (single occupancy is lower than double occupancy) and your nationality (Indians enjoy slightly lower tariffs as compared to foreigners).
For The Deluxe Cottages:
INR 16,000 to INR 29,000 per night
For The Treehouses:
INR 18,000 to INR 35,000 per night
Frequent Searches Leading To This Page:-
luxury resorts in madhya pradesh, luxury hotels in madhya pradesh, cottages in pachmarhi madhya pradesh, tree houses in madhya pradesh, treehouse madhya pradesh