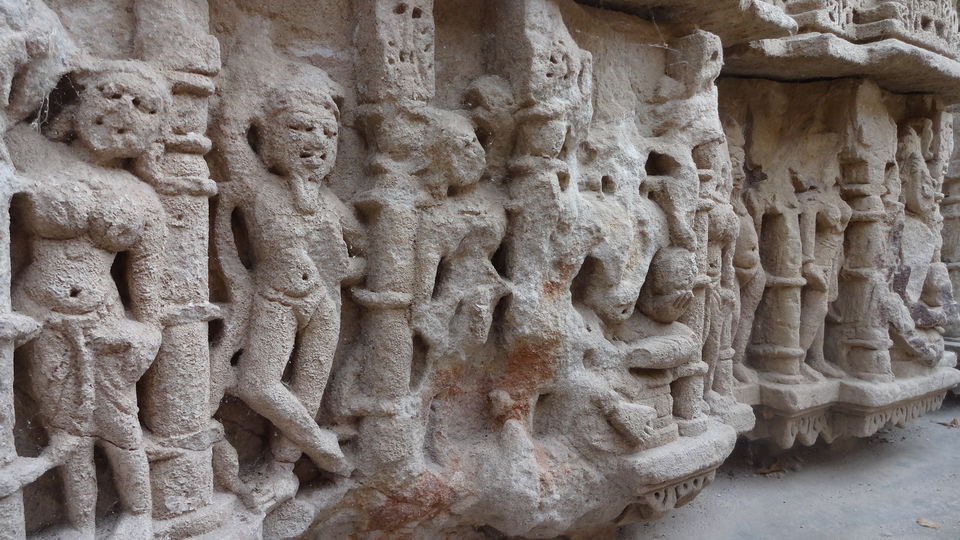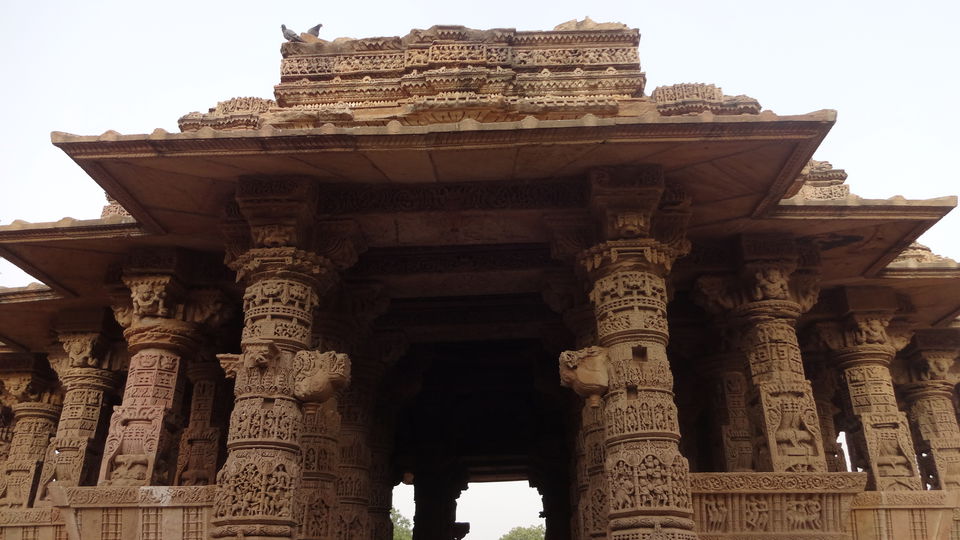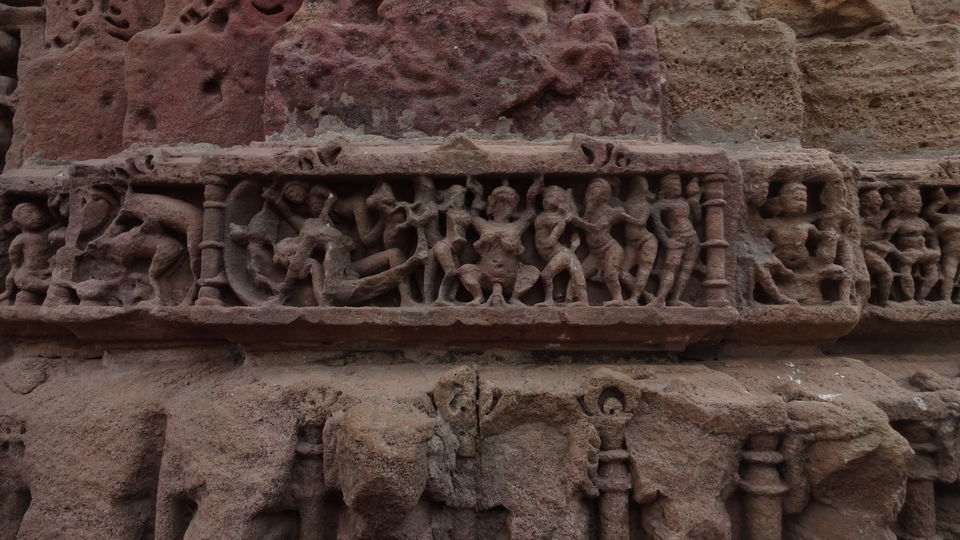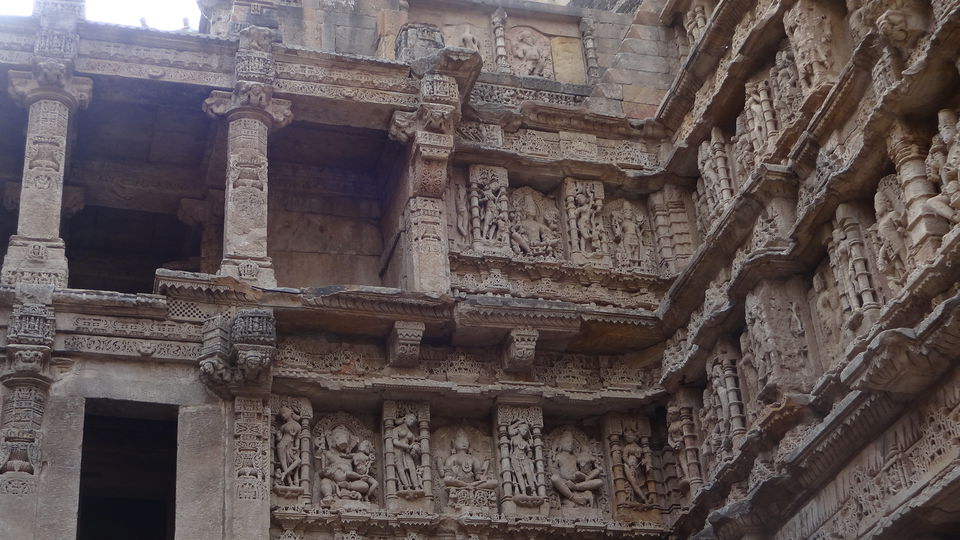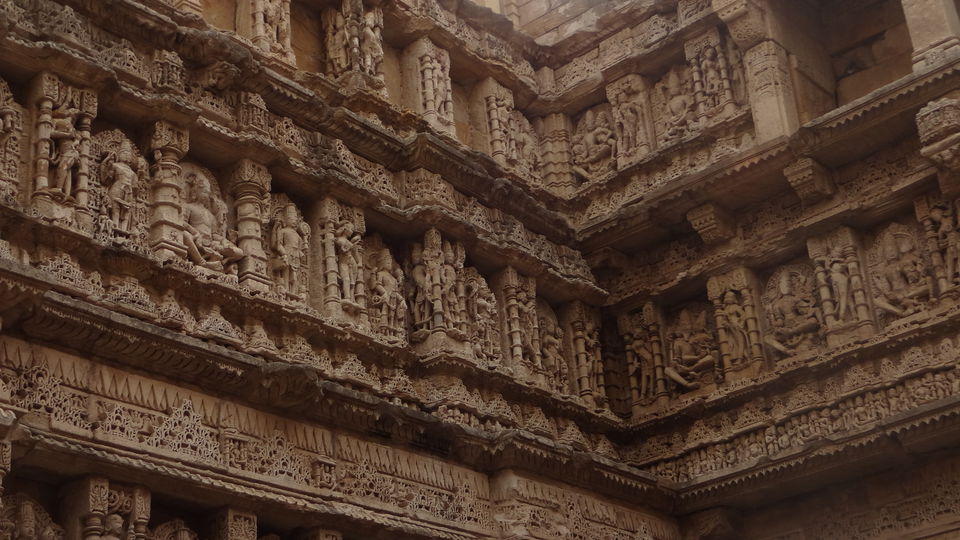 A little extra time in my long weekend trip, permitted me along with my friends to visit two very beautiful places in Gujarat, that left us spell bound.
Place 1: Rani ki Vav (step well) at Patan, Gujarat
It was proven that Gujarat had the most fantastic network of roads in India, where travel was as smooth as their home grown Amul Butter. However, what stunned me even more, was the cleanly maintained premises of Rani ki Vav, a UNESCO world heritage site. There were sprawling green gardens surrounding the area of the step well where a lot of Gujarati families had come with their children to have some weekend fun. However, one could see large swathes of green lawns being extremely well kept and sparkling clean. The proud Indian feeling just went a notch higher :)
Here's what wikipedia says about Rann ki Vav. Enjoy it with some pictures of the place.
Rani-ki-Vav, on the banks of the Saraswati River, was initially built as a memorial to a king in the 11th century AD. Stepwells are a distinctive form of subterranean water resource and storage systems on the Indian subcontinent, and have been constructed since the 3rd millennium BC.
Designed as an inverted temple highlighting the sanctity of water, it is divided into seven levels of stairs with sculptural panels of high artistic quality; more than 500 principle sculptures and over a thousand minor ones combine religious, mythological and secular imagery, often referencing literary works.
Rani-ki-Vav is an outstanding example of a subterranean stepwell construction and represents a prime example of an architectural type of water resource and storage system which is widely distributed across the Indian subcontinent. It illustrates the technological, architectural and artistic mastery achieved at a stage of human development when water was predominantly resourced from ground water streams and reservoirs through access of communal wells. In the case of Rani-ki-Vav, the functional aspects of this architectural typology were combined with a temple-like structure celebrating the sanctity of water as a venerated natural element and the depiction of highest-quality Brahmanic deities.

Place 2: Sun temple, Modhera

Sun temple, as the name says, has been built as a tribute to the Sun god. It's a magnificent piece of architecture, built with the strong interlocking technology, without any use of cement or steel. The temple has intricate carvings of stories of Ramayan, daily chores of the life at that time and some sculptures of the Sun god himself (who by the way had worn Iranian style boots :))
This place is a living proof of the rich and amazing Indian history. It's been attacked upon, quite often in the past by the Mughals, but the temple has stood the test of time. Even today, it has survived the wrath of the strong Bhuj earthquake due to its old style strong architecture.
The temple is built on a base of inverted lotus, above which there are strong elephants that as per mythology, were supposed to guard the Sun God. Such is the story of every layer that builds this temple.
Sure enough, just like Rani ki Vav, this place, was an extremely well maintained site. The beauty, the artisan mastery and the intricate carvings were so mesmerising, that you very well know, they can only be a part of history.
If you get the time to visit Gujarat, do take out some time to visit these beautiful places. Indeed proud Indian history and heritage.
The surya kund which had 108 temples of different forms of Shiva
Some pillars cover the woman's shringaar and dressing habits
Built on a base of inverted lotus as a salutation to sun god, guarded by elephants
A few carvings illustrated how delivery of children happened in those days
The pillars are intricate carvings of the Ramayana
From the inside, the sun temple has 52 pillars for 52 weeks of a year
Frequent Searches Leading To This Page:-
Best Tour Packages for Gujarat, Top Gujarat tour packages with price, Best Travel Packages for Gujarat, Best Gujarat Trip Packages, Gujarat Holiday Tour Packages, Places to Visit in Gujarat Other Than Beaches