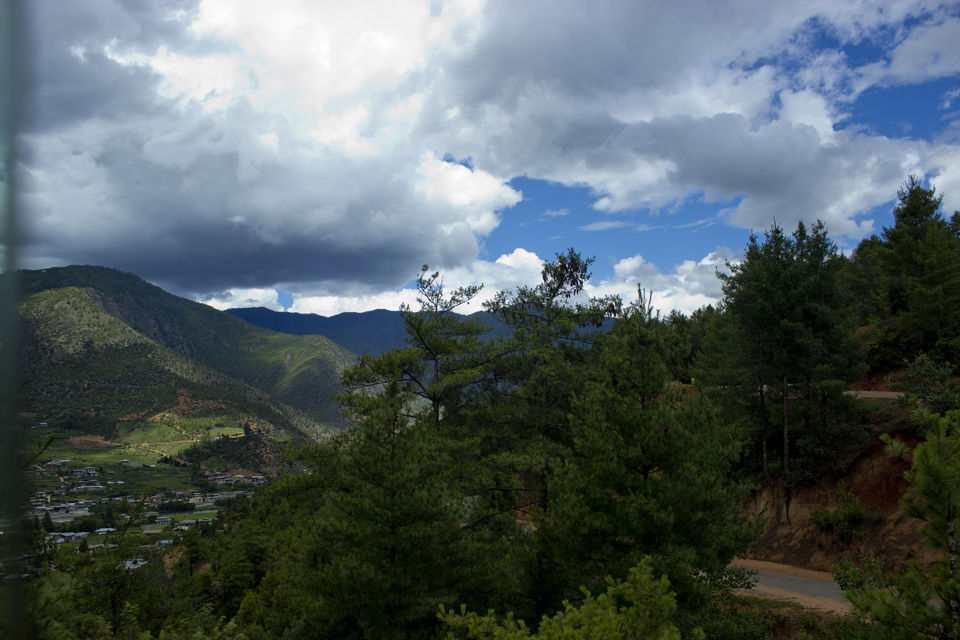 There is giant wall between India and Bhutan with a beautiful huge gate allowing for people to cross over. Phuentsholing is the place where the trip begins. There is an immigration office on the same road as the entrance gate where we need to report first.
The beautiful part is that standing on that entrance these two countries seem worlds apart. Bhutan is way less populated and is way quieter . I fell for that country the first time I saw it.
Once you are done with the formalities, you can enjoy the peaceful landscapes of the country.
Fact : Bhutan has 70% of its land under forest cover. Hence this country is a carbon negative country and it has no part to play in the melting of the glaciers or the increasing carbon in the environment.
You can smell the fresh air, Listen to the water flowing and everywhere you turn your neck around, green landscapes await! It is very meditative.
Paro and Thimphu were my other two destinations on this trip.
1) Tiger Nest Monastery, is the place to go when in Paro. The complete trek is very picturesque and very green. It's a long trek but completely worth the effort.
Tip : If you are a vegetarian, do carry some snacks for yourself. As for water, there is one natural source of water at the monastery that people drink from, on every other waterfall there is a sign that says do not drink. I preferred not to drink it because it was slightly yellow and there were some particles floating. If you are confident about your immune system then it's your call.
2) Chele La Pass is another such Picturesque stop about 13000 ft above sea level. Even the road that leads to it is breathtakingly beautiful
It is a MUST VISIT for everybody! This was a highlight of the whole trip for me. Silence, chai, maggie, drizzling rain and amazing winds.
Next comes Thimphu. It's also the capital of Bhutan.
The most drastic change was that I finally started to see considerable number of people around.
3) The Great Buddha is the highlight of this place. You can literally see the statue from almost anywhere in the city. The statue is 54 m in height. It feels like you are being looked out for, always watched and always blessed.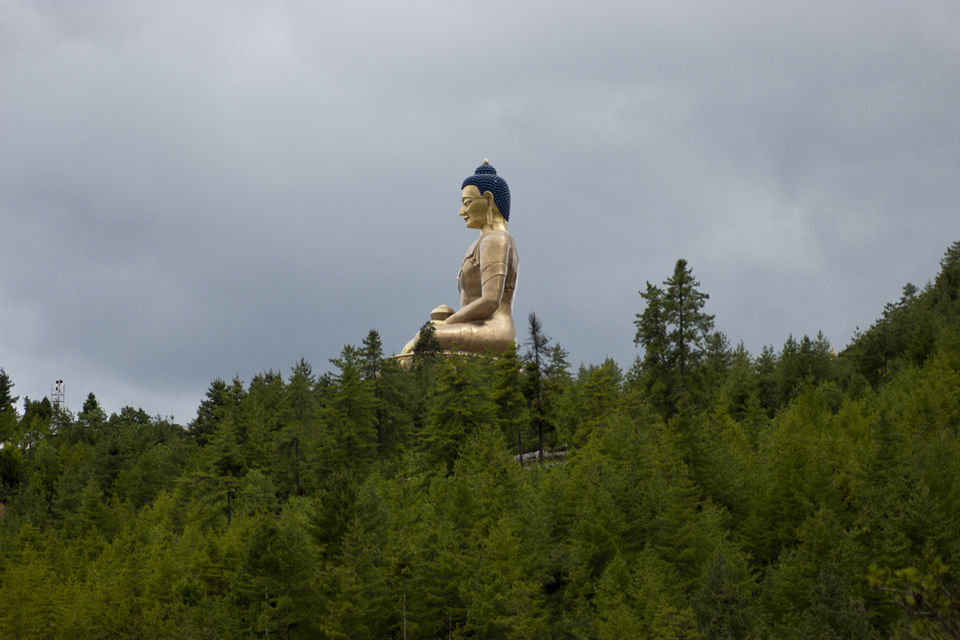 The clouds are so close to you at all times. You literally walk in the clouds most of the time.

Bhutan is a beautiful country with beautiful people, very soft spoken peaceful, humble with so much love and respect for their king and country both.
This country deserves to be on every travellers map!
If you would like to travel more than just these three destinations, you will have to take further permission from Thimphu office. Remember it is necessary to have a local guide in this country.
Adios !
PS : One major rule here is that you should never be seen smoking. You will be fined heavily and might even be asked to leave the country right away. Respect their country and respect their rules and you will have an amazing experience.