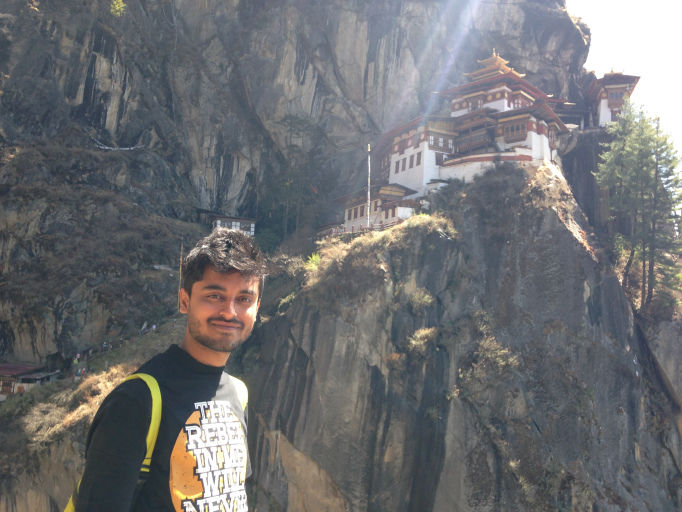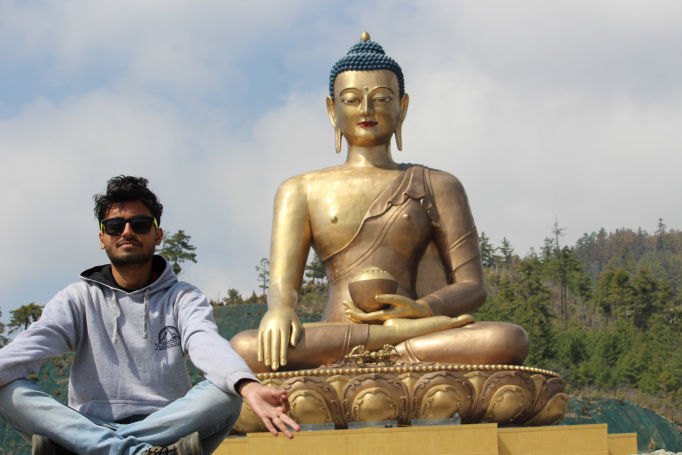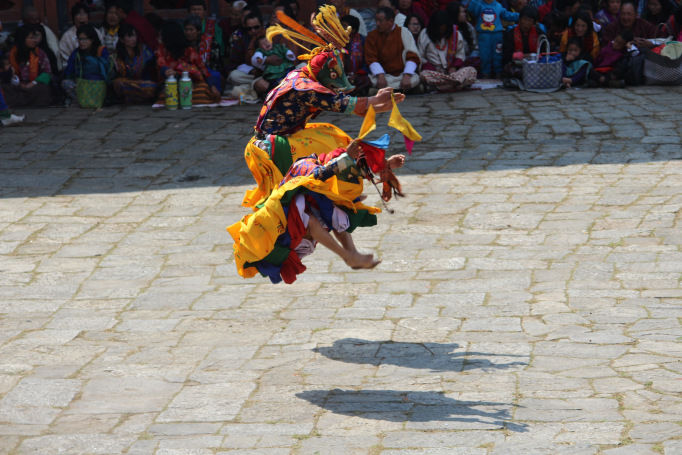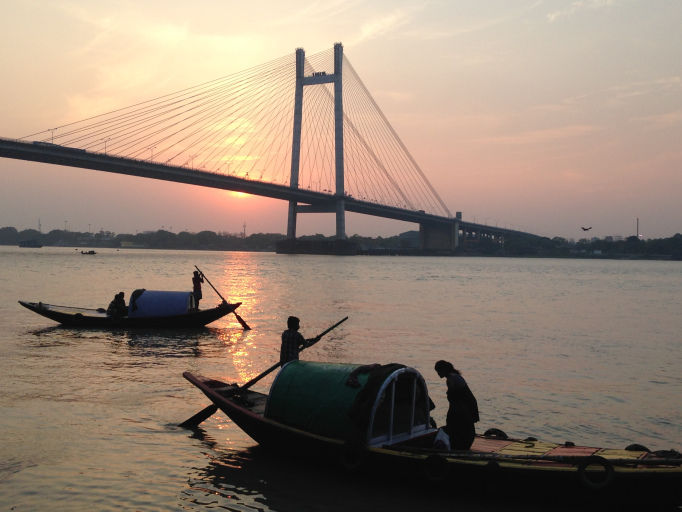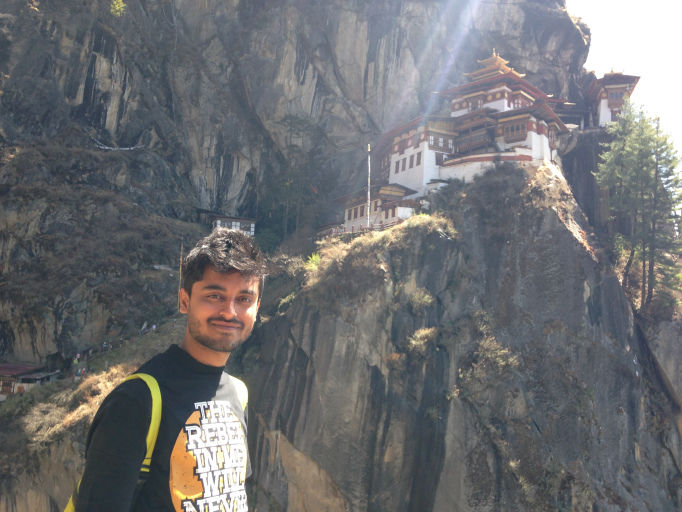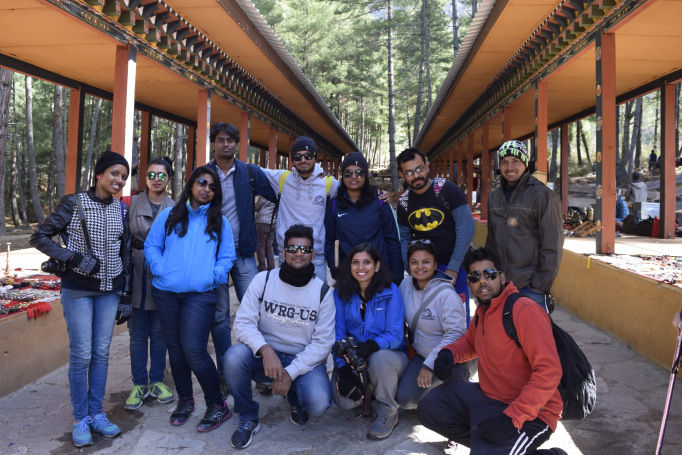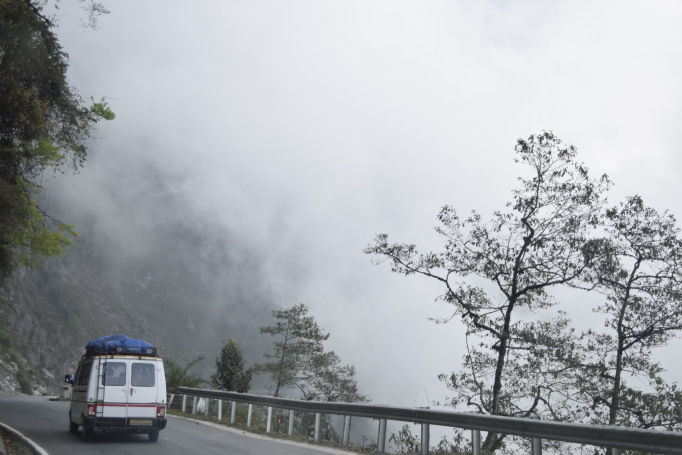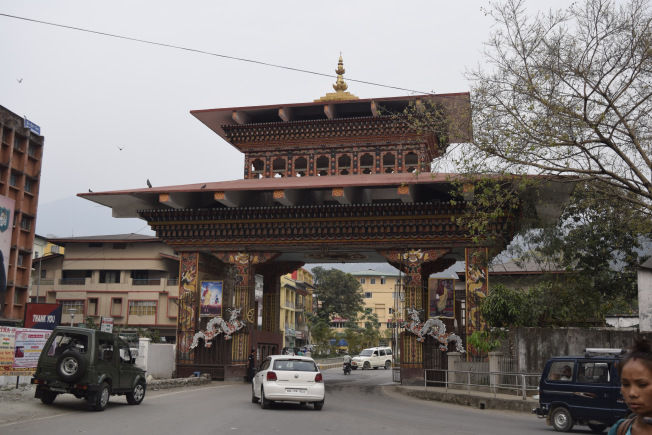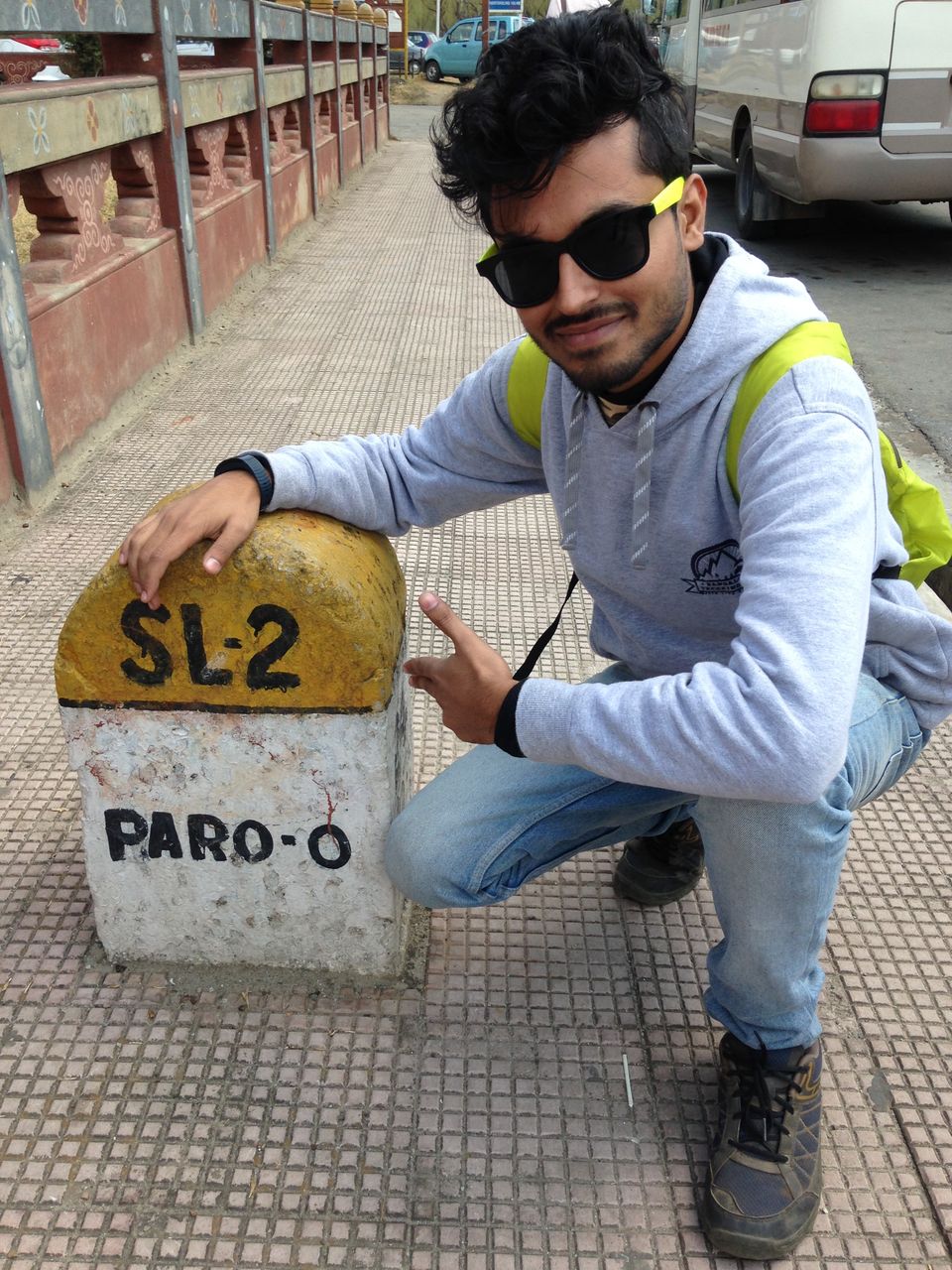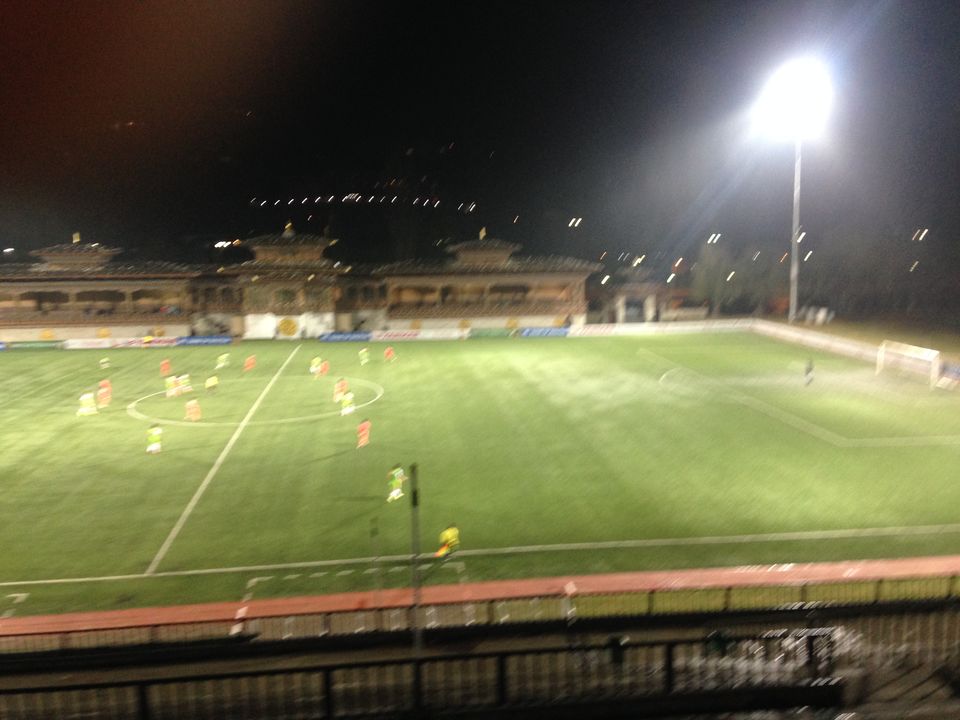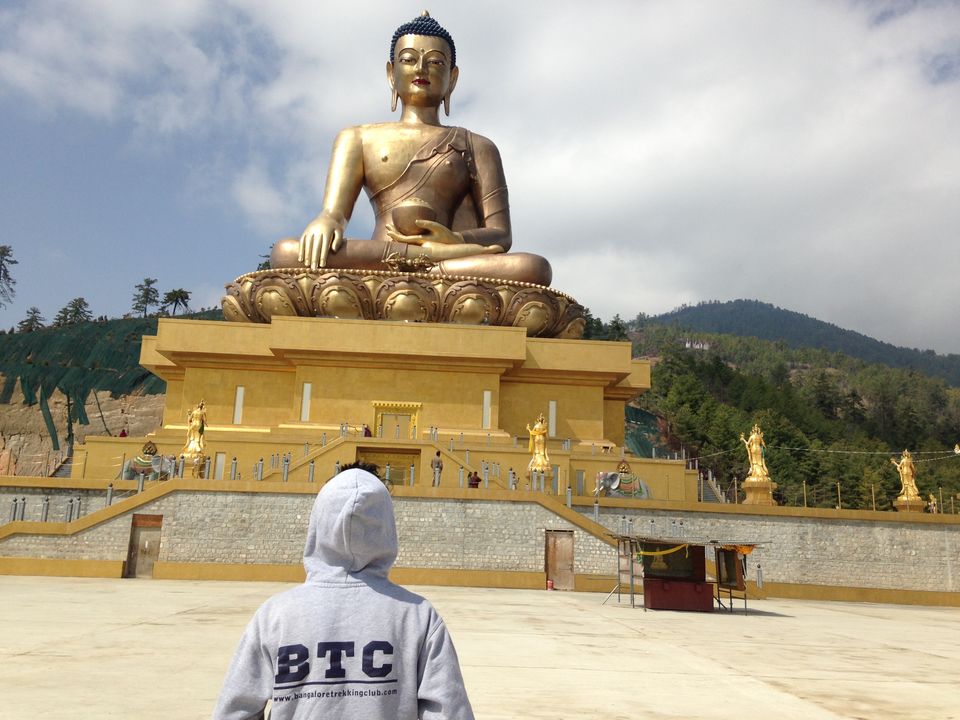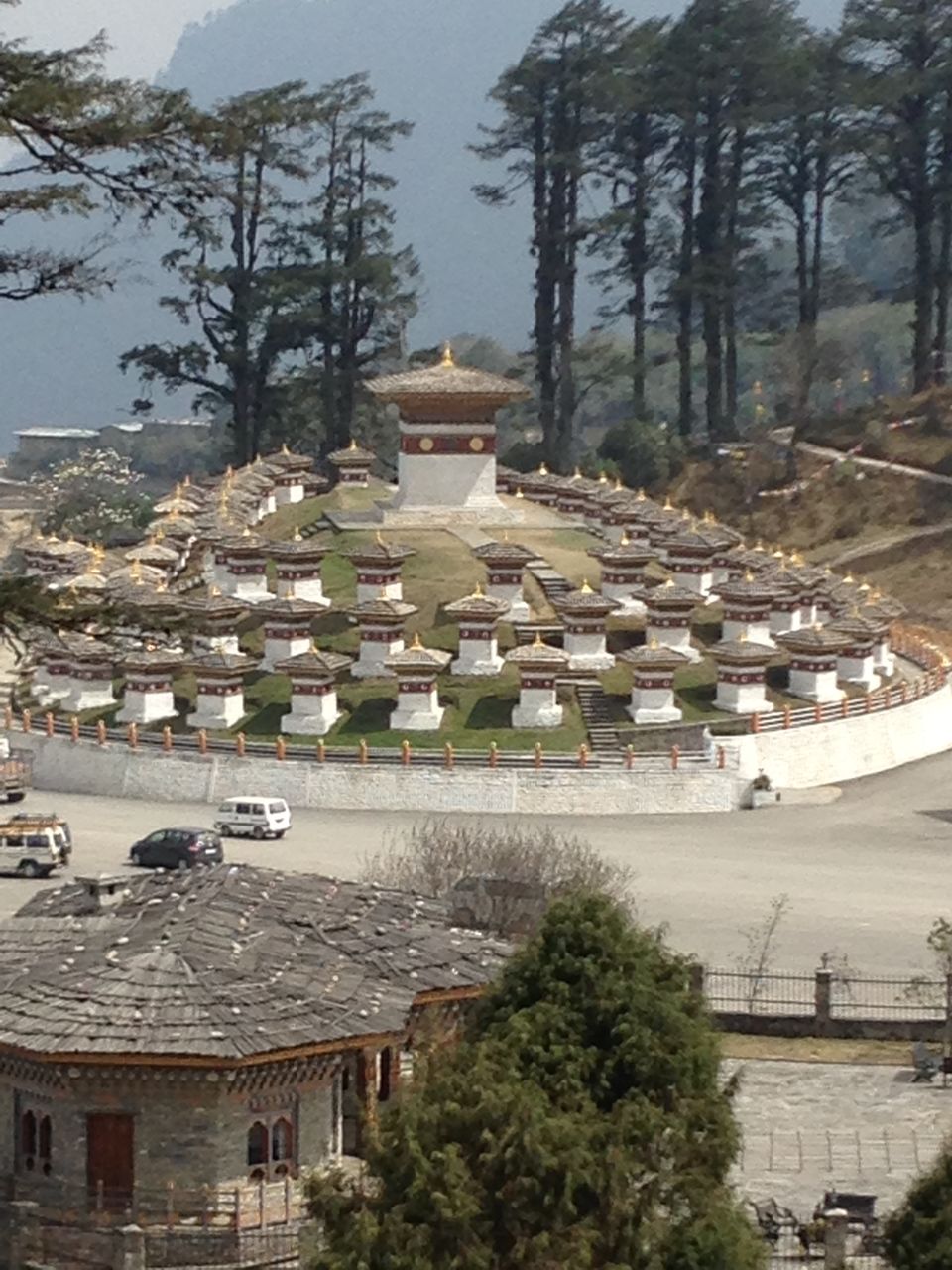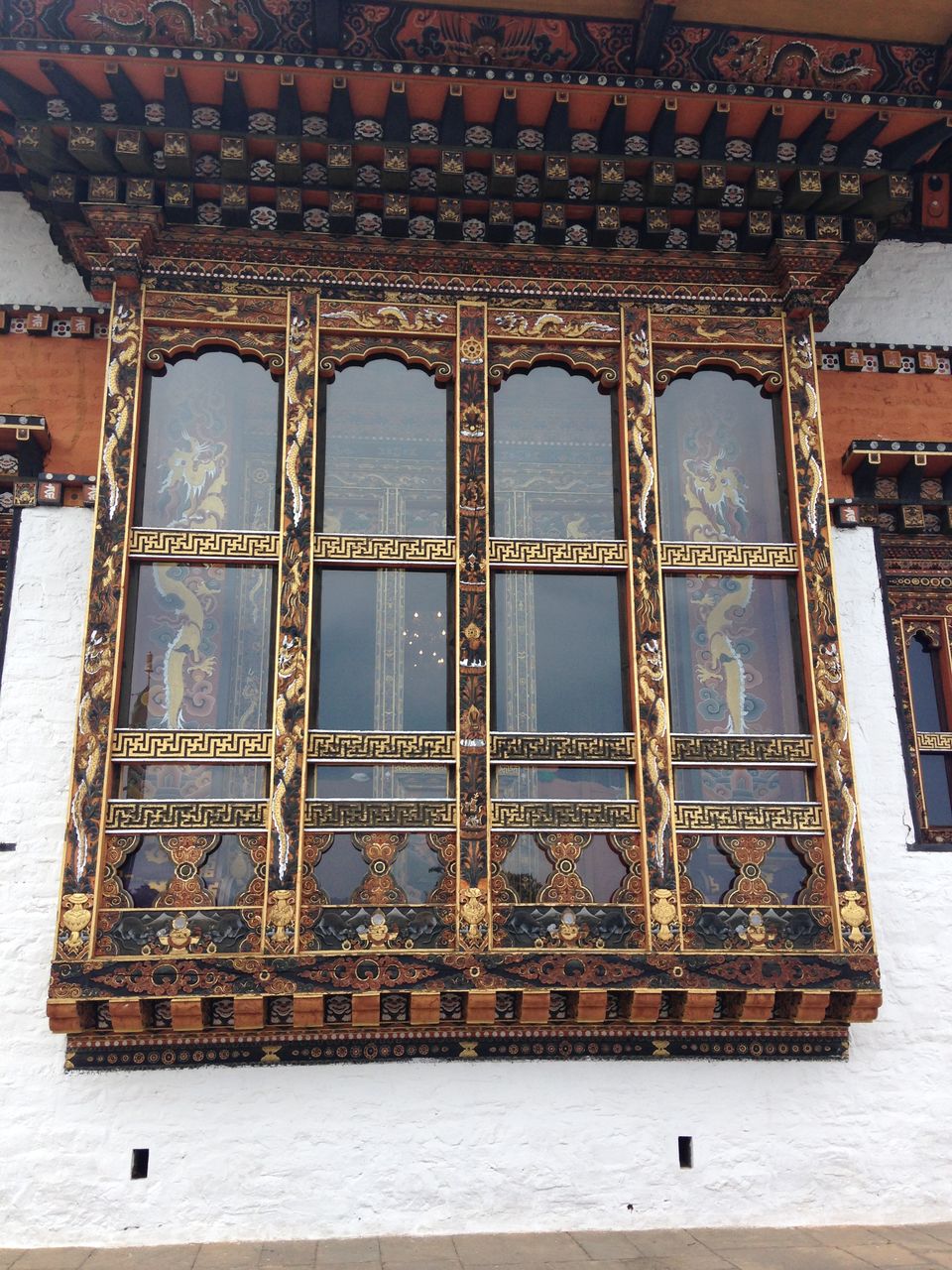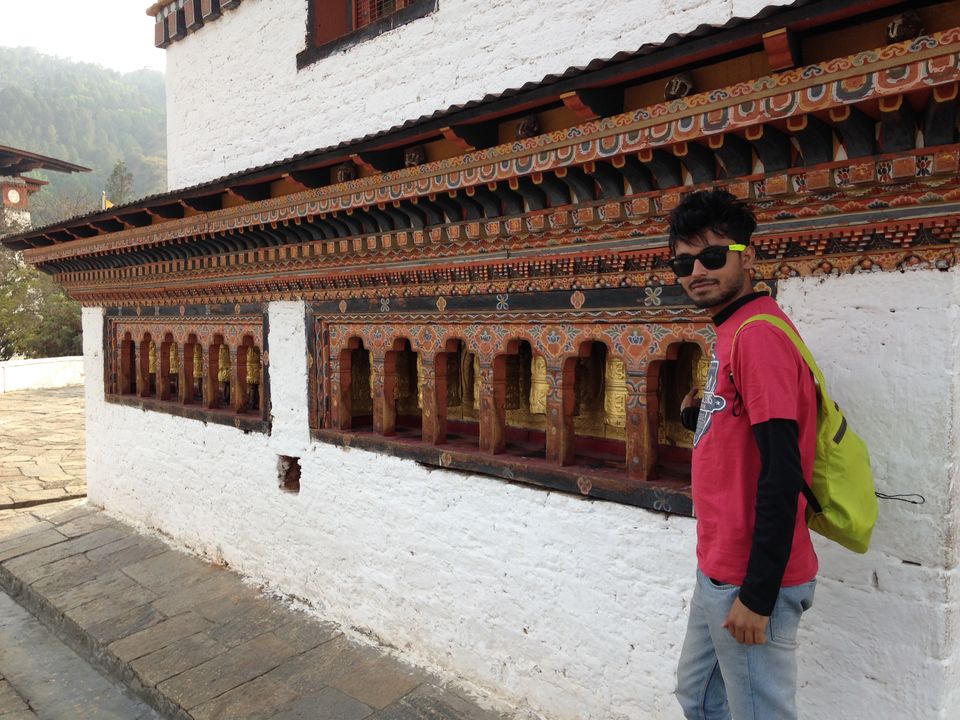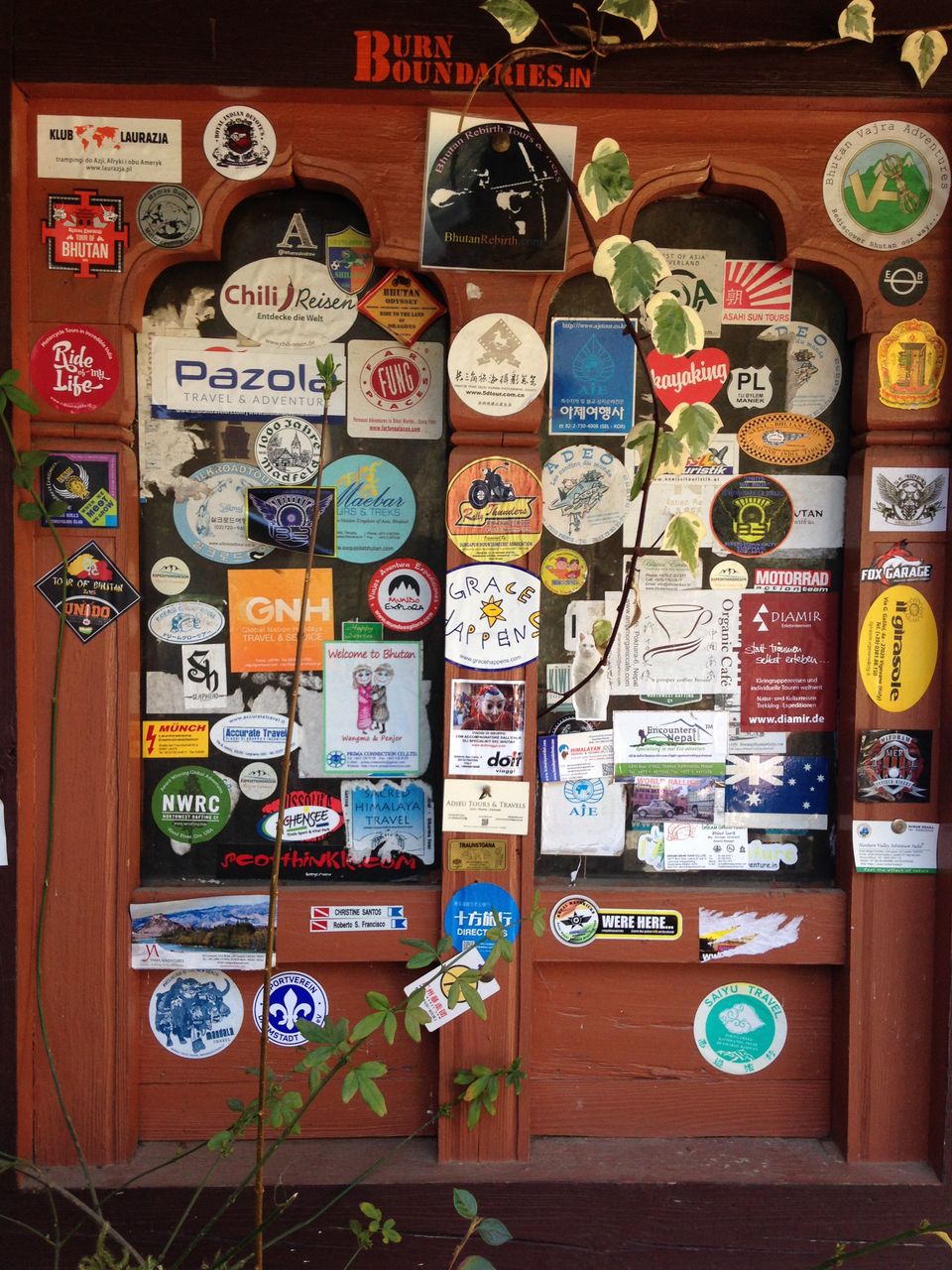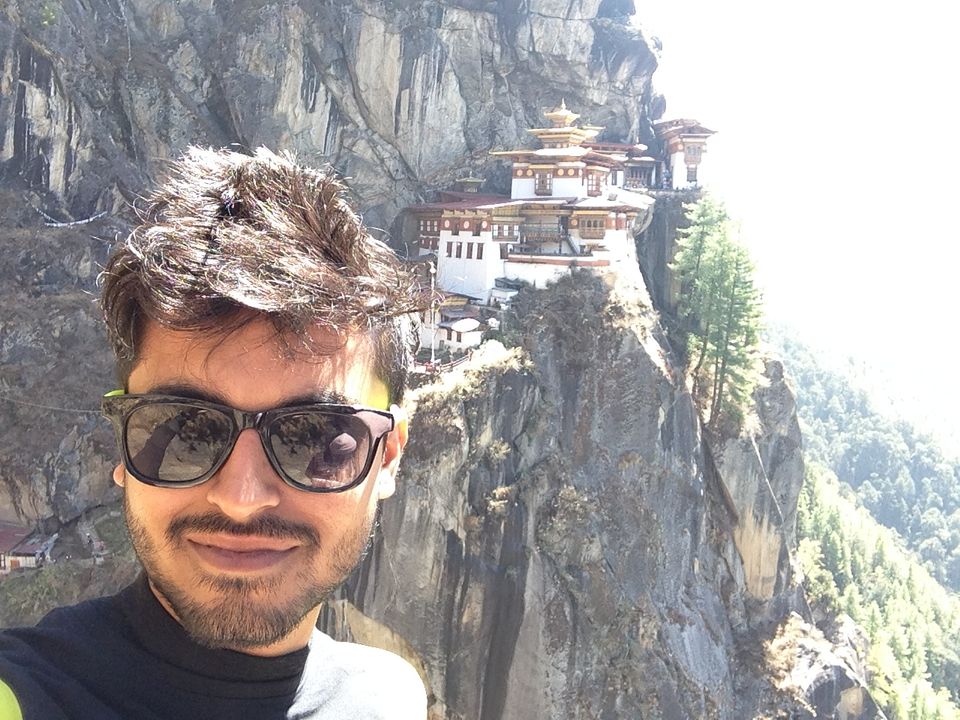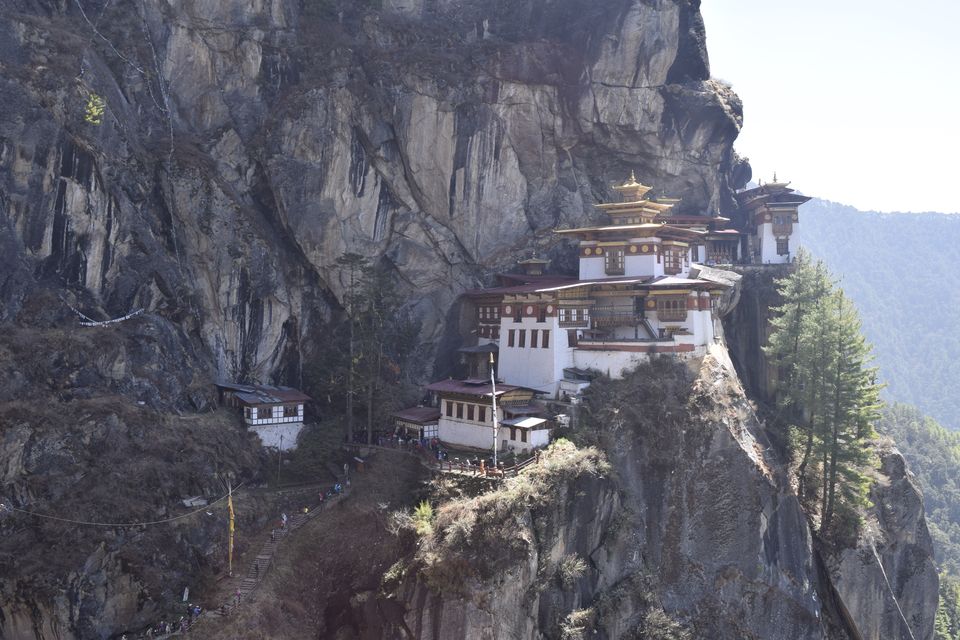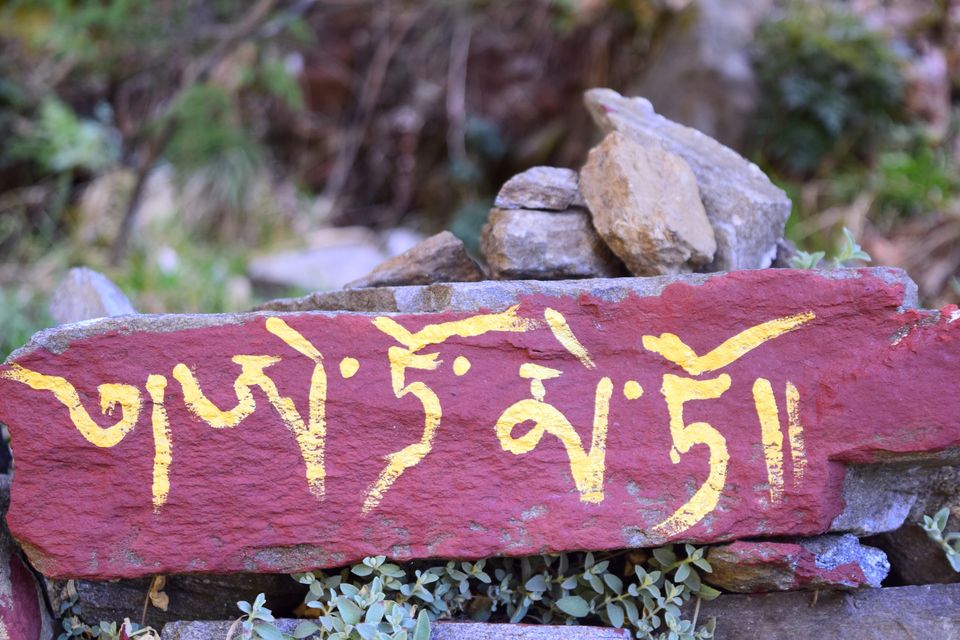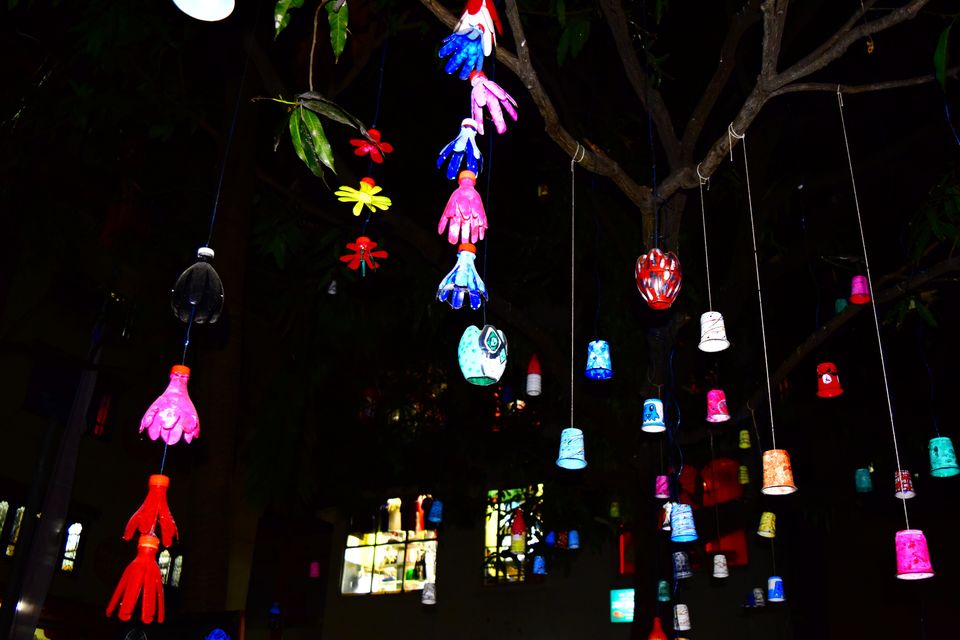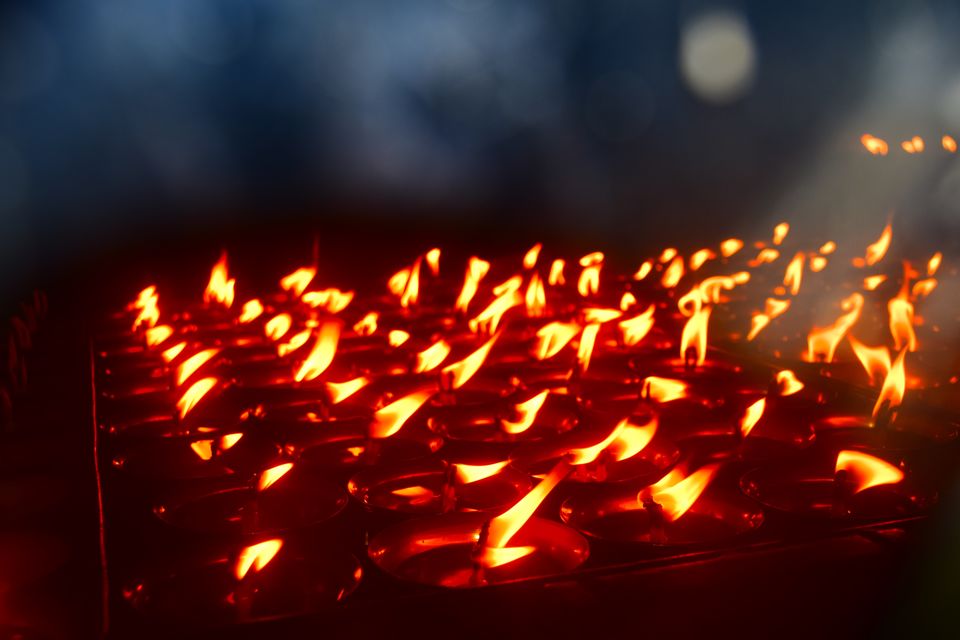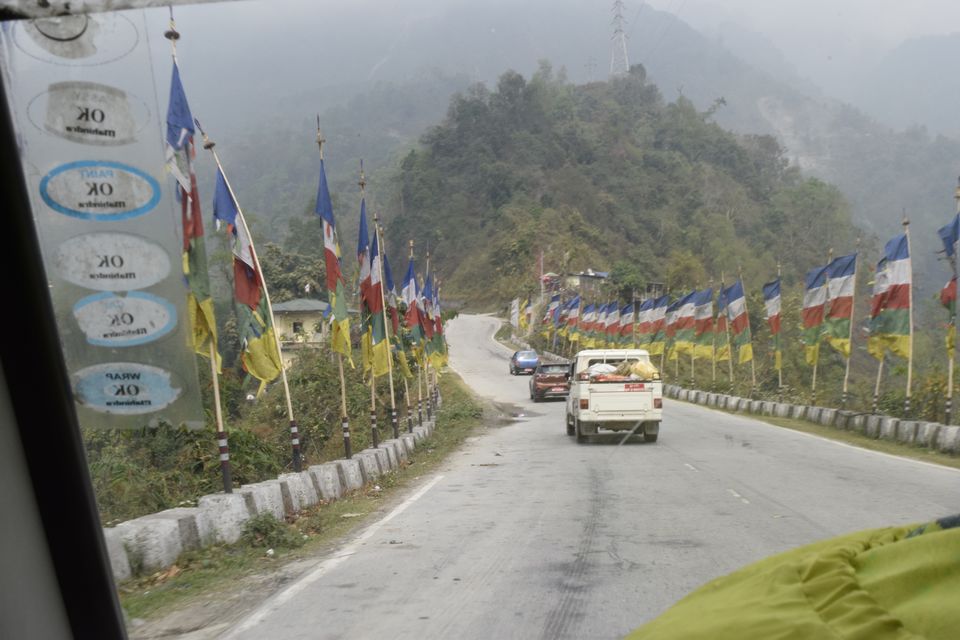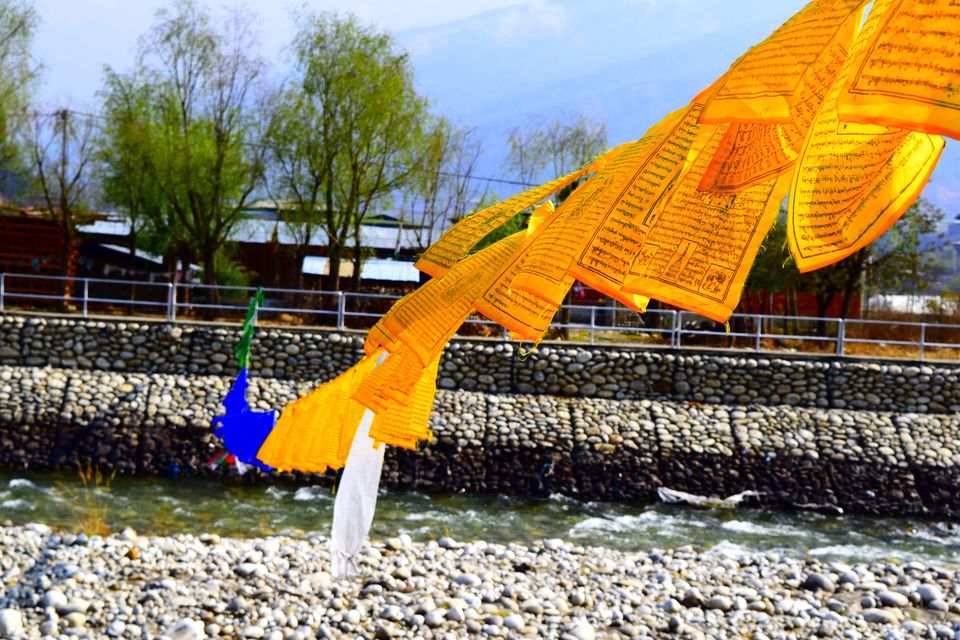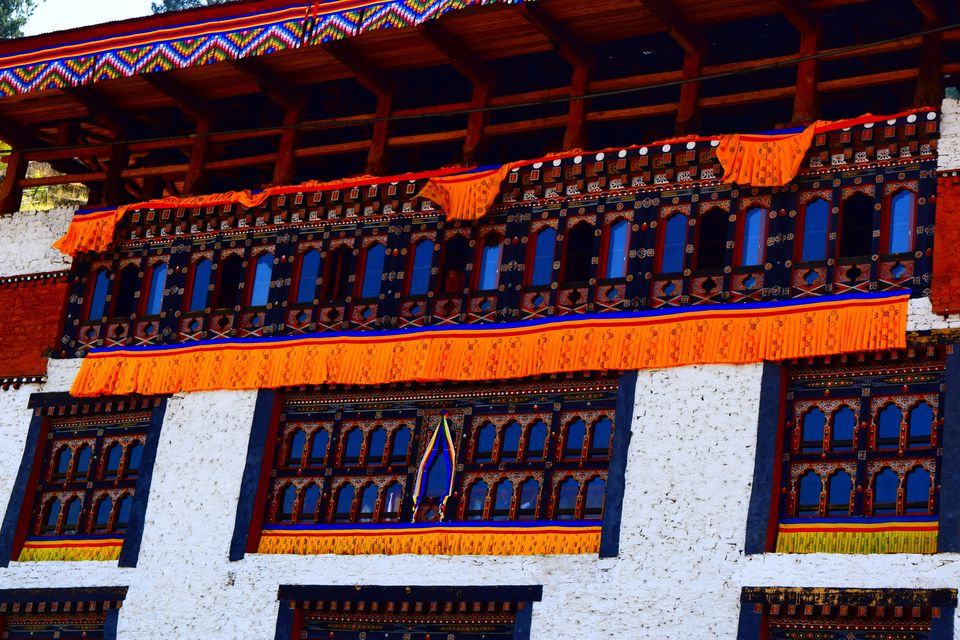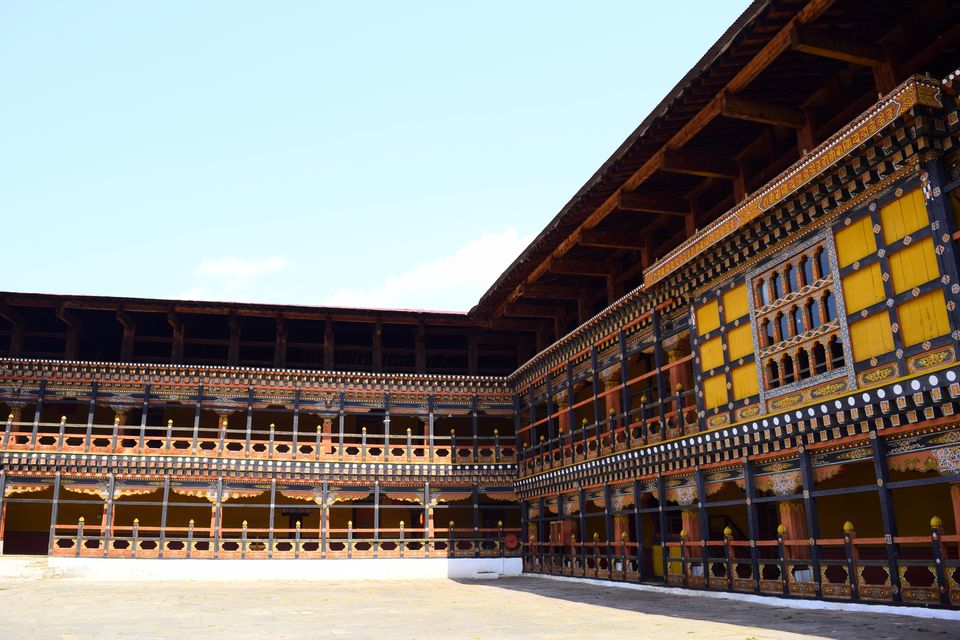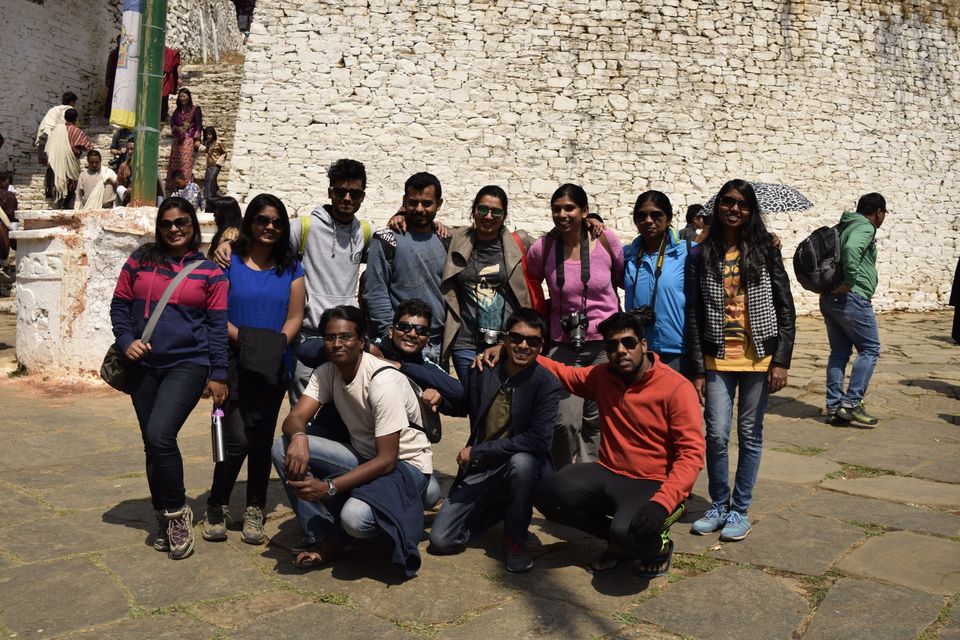 Our earth is like a book and all countries are just like a page of that book. Travelling throughout India gave me a sense of feeling that I have known and lived the stories of only 1 page and I was always curious about the stories on the other pages. To gratify my curiosity I choose the page name "Bhutan" which is known as the land of thunder dragon and the last Shangri La. I am a backpacker so I always prefer to travel on budget. As Bhutan is our neighbor country I had an added advantage of getting in there by road.
The journey started when we left from Bangalore for Howrah (Kolkata) on 18th March morning by Duronto Express (12246) and reached there on 19th evening; Our next train Kanchankanya Express (13149) was from Sealdah (Kolkata) station which started around 8.30PM; the train was suppose to reach Hasimara next morning at 10.23AM but unfortunately it was 5 hour late and we reached around 3.30AM. From Hasimara India-Bhutan international border is just 15km away and we took a sharing auto from outside the station which charges Rs.30 per person, it took us around 30 min to reach Jaigoan-phuentsholing border.
The border gate is mesmerizing piece of art depicting the architecture of Bhutan. As Indians are allowed to stay in phuentsholing you can simply cross the border without any permit but for travelling to Paro and Thimphu we need to take permit from the immigration office which is on the right hand side after the petrol pump. Within 5 minutes of crossing the border we literally felt the difference between two countries there was no honking, fewer people and we felt the peace all around, the sudden decrease in the decibel of my surrounding was more than enough to give a chill down my spine. Please keep in mind that the immigration office closes around 4pm and due to some construction activity right now it's closed on weekend. It will be ideal to reach phuentsholing on Tuesday morning as on Monday the office was very crowded due to back log of 2 days and we felt like we were in India again. Sunday evening was spent roaming around on the streets of phuentsholing and checking out the market. We stayed at Hotel Kuenga the rooms were decent, you can get a 4 bed room at Rs.1500 and 2 bed deluxe room at Rs.900. Monday morning the immigration office opens at 9am and due to a handy tip from some local people we reached the office as early as 7am and to our utter surprise there were still 5 people in front of us in the queue. Below is the process of getting the permit.
Fill the immigration form.Staple one passport size photo on the corner of the form.Take a Xerox of passport/voter id.Take the all these document to the main counter and get the token number.After taking the token number go to the verification window and verify your document.Once document is verified go to the counter # 5 where your finger prints and picture will be taken.
After 1-2 hour came and collect the permit. The permit was only valid for Paro and Thimphu and if you want to explore other places like Haa valley and Punakha you need to take one more permit from Thimphu immigration office which was a cake walk. There were only 2 buses which ply from phuentsholing to Paro and both were in the morning at 8.30AM and 9AM. So, with no other option left we took a taxi that charged us Rs.650 per person for a drop to Paro, bus takes Rs.250.
The journey from phuentsholing to Paro was of around 5 hour and the route was very scenic; we had our lunch at Hotel Shelgoen of Chukha Dzongkhag (District), the hotel was operated by a very jolly and pretty Bhutanese lady, food was really nice and we tried some local Bhutanese dishes like thukpa and ema datshi. The lady gave us 12 Mango bite as a bonus on our bill of Rs.1770 for 12 people. On the way it was raining most of the time and we managed to reach Paro around 7pm. We checked into Hotel jigmeling, the room was awesome with wooden flooring, heater and luxury bathroom, the double bedroom cost us around Rs.1700 and we paid Rs.300 for extra bed. After having our dinner at the same hotel we hopped into a nearby pub for karaoke night and participated in some epic karaoke battle between different groups of local people. Found out that Bhutanese people are very fond of Hindi songs and we faced some tough competition from them. The mercury was hanging below the freezing point that made us call it a night. Earlier before reaching Paro we planned to trek the famous Tiger nest (Taksang monastery) on Tuesday but then after driver informed us that due the changes in certain rules regarding the maintenance of tiger nest it will be close on Tuesday. So we went ahead to attend the Paro Tsechu which is an annual festival that happens every year in Paro for 5 days. Paro Tsechu is a very colorful festival showcasing the traditional Cham dance. These costumed, masked dances typically are moral vignettes based on incidents from the life of the 9th century Nyingma teacher Padmasambhava and other saints. After witnessing Paro Tsechu we visited Rinpung Dzong (Heap of jewels monastery) which was one the finest piece of Bhutanese architecture containing obscure wood work, huge beams slotted into each other and held together without nails.
We parceled our lunch and left for Thimphu by afternoon bus. There were only 2 buses which ply from Paro to Thimphu; one was in morning and second was around 2pm. Please book the tickets in advance as the seats are limited and unlike India people are not allowed to stand in bus. We booked the tickets around 8 am in the morning and ticket price was only Rs.50. If by any chance you miss the bus; another option is to take a taxi which takes around Rs.300 per person, it took us around 2-3 hours to reach Thimphu from Paro. We took our hotel at famous Norzin Lam Street which is famous as backpackers' paradise; it has all kinds of hotels, cafes and shops. Hotel Yoesal is a decent budget hotel and a triple bed room costs us only Rs.900, there is 24 hour open shop just near the hotel which helped us in getting the hot coffee after our midnight stroll in the streets of Thimphu, while the girls of our group were busy in shopping, me along with some guys went to watch a club level soccer match in the national stadium.
Next morning after submitting our documents at immigration office for Punakha; we left for Buddha point. It's one of the largest Buddha rupas in the world, at a height of 169 feet which was made up of bronze and gilded in gold. After spending some time and clicking tons of pictures we went back to immigration office for collecting permit. Soon after breakfast we left for Punakha in a taxi, Punakha which is the old capital of Bhutan is around 86 km from Thimphu, due to bad road it takes around 3-4 hours to reach Punakha; in between we had a stopover at Dochula Pass, the pass stands high at 10330ft and you can see 108 memorial stupas known as "Druk Wangyal Chortens" which have been built by Ashi Dorji Wangmo Wangchuk. After reaching Punakha we visited Punakha Dzong which is the second largest and second oldest Dzong in Bhutan. The Dzong is on bank of Pho chhu and Mo chhu rivers. We spent around 2-3 hour in exploring the Dzong and listening to chants of monks, after having some leisure time at bank of both the river we left back for Thimphu. After reaching back to Thimphu around 8pm we went to Café Thijha which is famous for its hot chocolate and finally after 5 days we got internet connection and everybody started sharing Pics and calling their loves one on Whatsapp. We explored the city till 2am and then crashed on bed.
Next morning was the main event of our trip. The trek to Tiger nest, we left from Thimphu for tiger nest at around 7am in the morning we took hot noodles for breakfast from that nearby 24 hour open shop. It took us around 2.30 hour to reach tiger nest. Tiger nest is one the most fascinated place I have been to. The place had decent crowd which mostly included foreigners, we trekked for around 3.5 hour to reach the top. As it closes for lunch around 1pm we had an hour to explore the place, Mobile, camera or any electronic gadget is not allowed inside the monastery so you have to keep it in a locker before the entry, Please carry a lock when you are visiting the place as most of the lockers are without any lock and number of locks with the management is very less. We were blown away by the ambience of the monastery it was amazingly calm. We started descending around 2pm and reached the base at around 4pm, as we were very hungry we immediately left for Paro and went to Hotel Dragon which was very crowded and was full with Bengali tourist, All the member of my group were disappointed after the seeing the crowd and we assumed that it will at least take an hour before we get any table, after seeing the disappointed face of my group I thought to try something I went to the reception with prasad where a beautiful Bhutanese girl was sitting. I initiated the conversation by asking about the specs she was wearing, later the conversation proceed and I found out that her name was Priya and she was filling in for her sister who works at the hotel, after talking about random stuff for around 15-20 she got us a table and I placed the whole order in one go. We got our order in next 15 min and I was amused to see the reaction of the people from nearby table who were waiting for their order from last 30-40 min
After lunch we left for phuentsholing, we managed to reach phuentsholing by 11pm while on the way I called the hotel to parcel our dinner and place it and our room. Next morning we played a little bit of holi in our hotel room. Before checking out of room most of the people from group bought local alcohol; which was very cheap I managed to buy a full whiskey, full vodka, 2 half red wine and 1 quarter whiskey for Rs760 only. Bhutan is a paradise if you love to drink as its very cheap and easily available, 9 out 10 shops in Bhutan sells alcohol, even if you are going to a general store a buy a pencil you can get alcohol as well,I guess maybe that's the reason it's one of the most happiest country in the world As we had our return train from Hasimara at 4.45PM we left the beautiful city of phuentsholing at around 3.30pm, we reached the station in 30 min and got the train on time. Next morning we reached Sealdah at 8.15AM out train for Bangalore was at 8.35PM we had around 11 hour for exploring the city, I managed to explore kali ghat, Victoria memorial, princep ghat. We had our lunch at balwant da dhaba which is famous for its milk cola which is an amazing mixture of milk and cola, milkcola was very unique and tasty, evening we took a ferry from Kolkata to Howrah for reaching the railway station, the ferry charges only Rs.5 for crossing the hoogly river, it's must do thing in Kolkata.
After leaving for Bangalore at 8.35pm on Saturday we reached Bangalore at 6AM on Monday and it was the end of the first international trip of my life. Thanks to the people of Bhutan for making this trip awesome and yes this trip cost me Rs.9583 only. Feel free to comment below if you have any kind of query. Till then bid adieu.
Check out my Vietnam Trip https://www.tripoto.com/trip/backpacking-vietnam-rs-20k-for-11-days-5ab116c99001c
This post was originally published on http://whereiskt.com/how-i-backpacked-bhutan-in-less-than-rs-1000-a-day/ please click for more details.
http://whereiskt.com/how-i-backpacked-bhutan-in-less-than-rs-1000-a-day/
Frequent searches leading to this page:-
Bhutan vacation, Bhutan vacation packages, Bhutan trip plan, Bhutan tourism cost, best Bhutan packages, holiday in Bhutan tours & travels