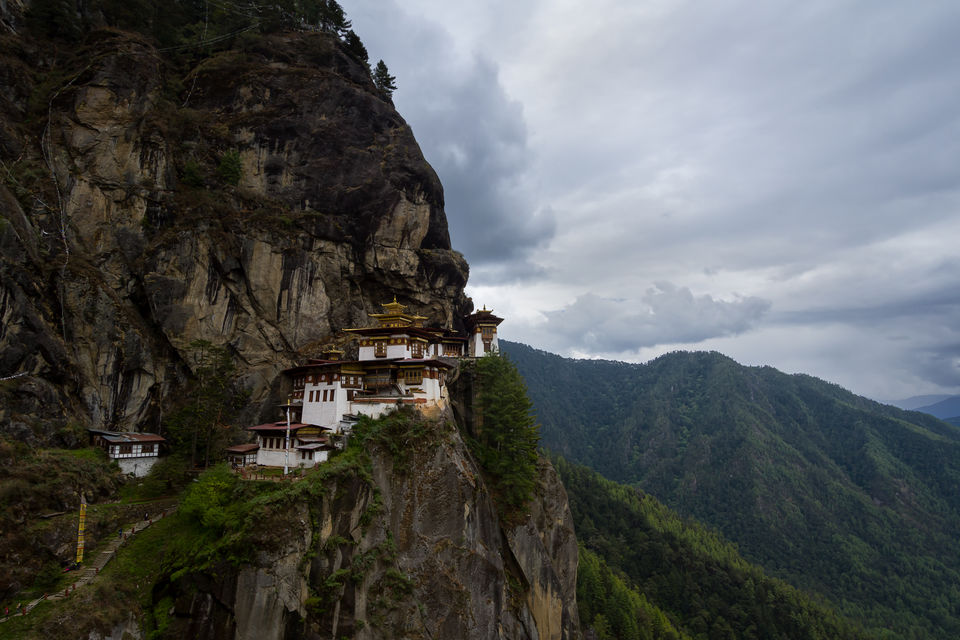 In this series of "Photographer's Quick Guide", I offer my learnings from shooting a place from a travel photographer's perspective.
In here I brief about planning, photo hot spots (and unique ones too), timings and tips about shooting at these destinations in a bid to help the travel photography community.
This one features Bhutan.
NOTE : Click on the images to open them completely and in full screen.
1. The Buddha Dordenma
Definitive icon of the capital city Thimphu. One of the largest statues of the Shakyamuni Buddha, in the entire world.
The statue houses over 100,000 smaller Buddha statues, each of which, like the Great Buddha Dordenma itself, are guilded in gold.
Best Time : Morning hours to avoid rush
Photo Tips :
‑ It's a huge structure, wide angle lens much needed
‑ Get close for closer architecture abstracts
‑ Of course, a panorama from smack centre ;)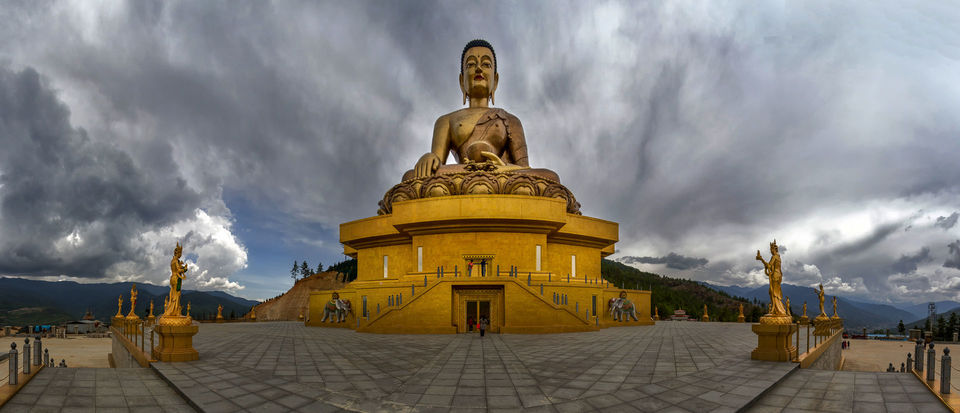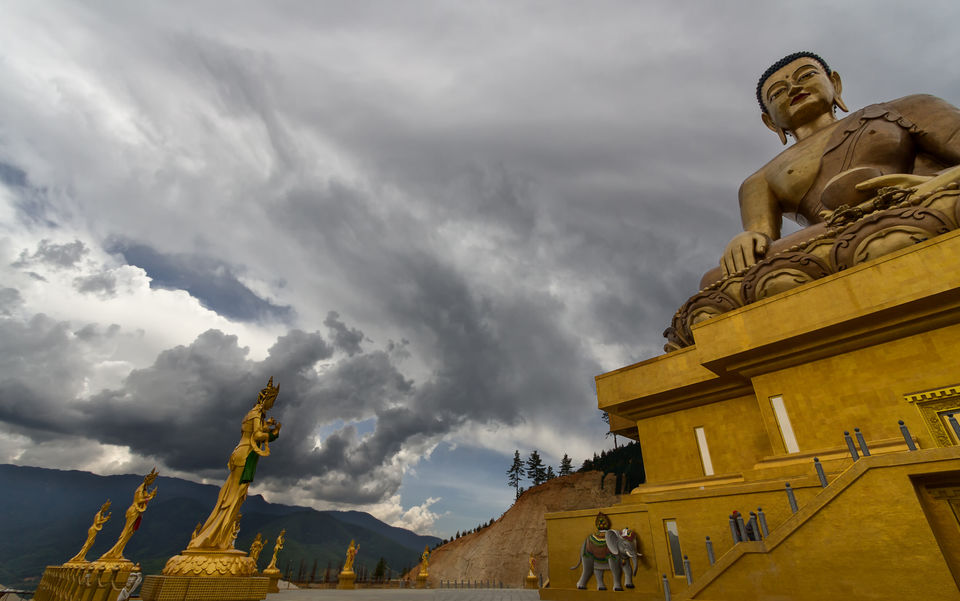 2. Chimmi Lakhang Monastery
One of the most unique temples/goempas that I visited. Also called the "temple of virility", it indeed houses a phallic structure in it's sanctum sanctorum (of course you can't shoot) !
Photo Tips :
‑ The temple is situated on a hilltop in the scenic Punakha valley. Offers amazing views, especially at sunset.
‑ Resident monks here are particularly hospitable and ardent football fans. Obvious environmental portraits opportunity.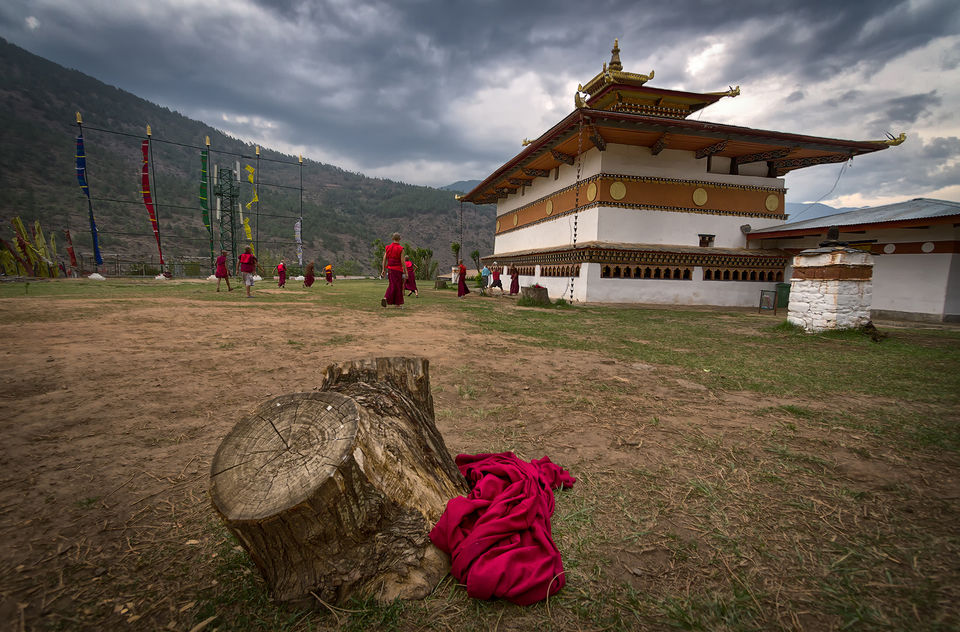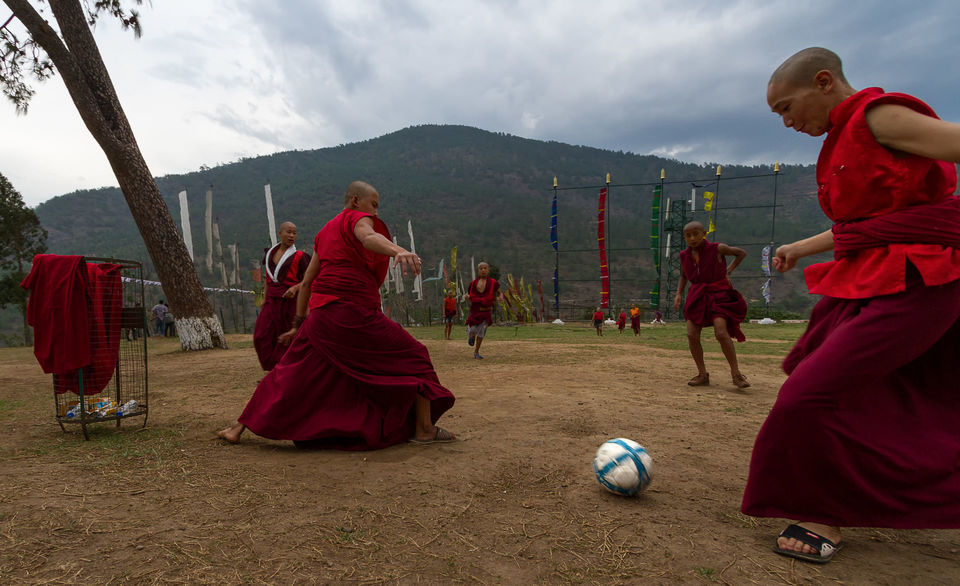 3. Punakha Town Outskirts
Sprawling valley in nature's lap. Turquoise rivers, tiny hamlets, majestic Dzongs (monastery complexes) ‑ Punakha has it all !
Photo Tips :
‑ Plan to spend at least 2 nights to have enough cushion to both relish and photograph.
‑ Punakha dzong ‑ The majestic academic cum monastery complex
‑ The river itself !
‑ The iconic mega bridge over the river, did some one say Panos ?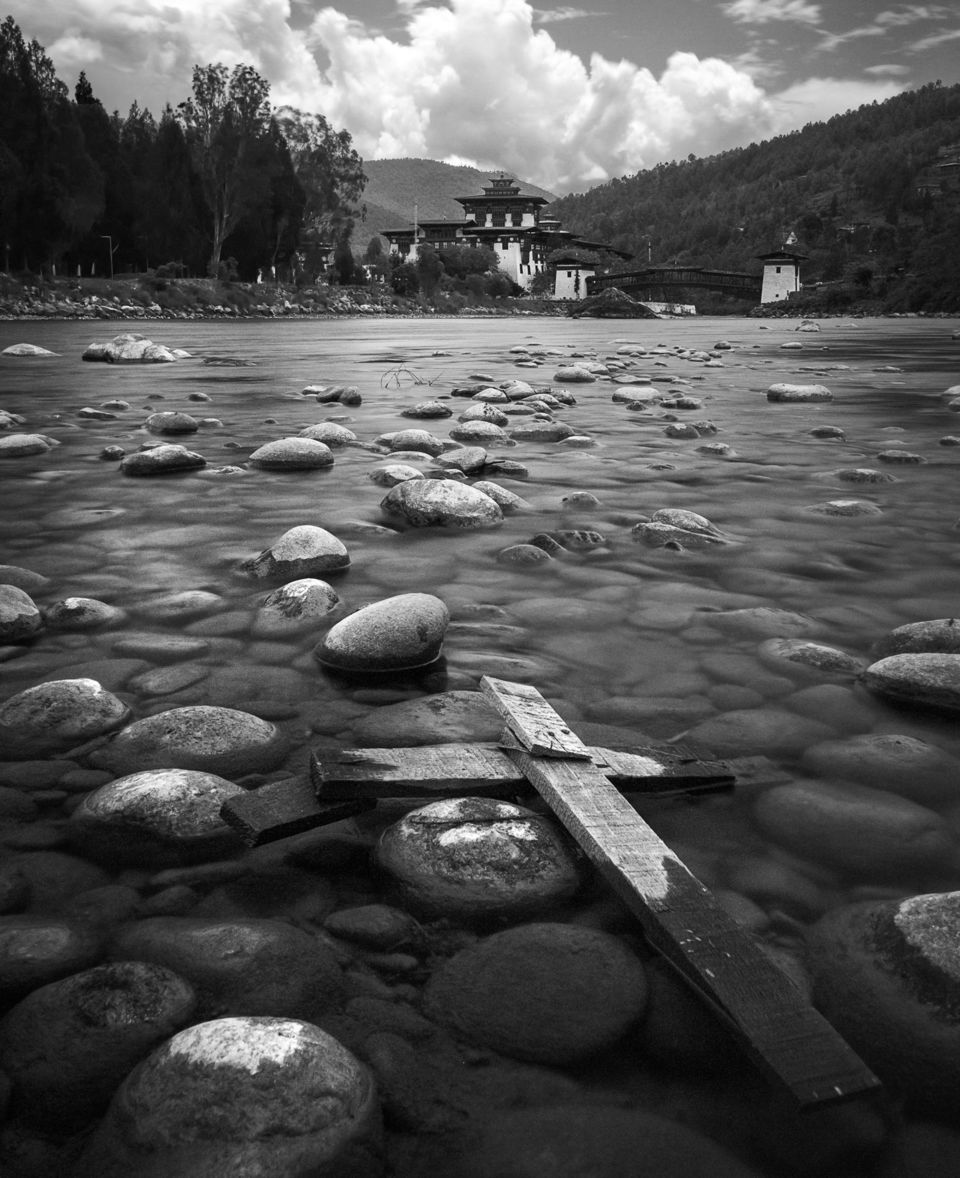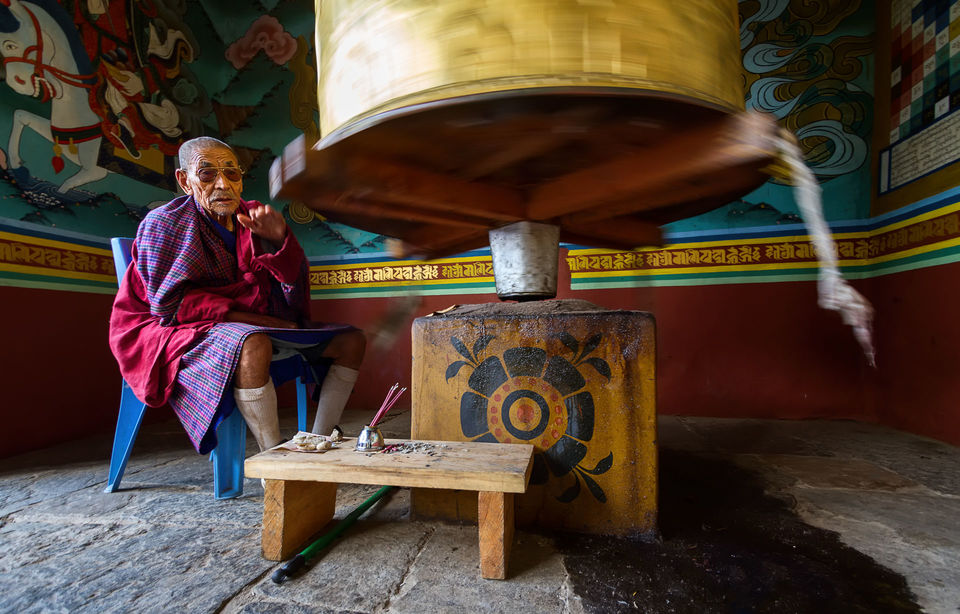 4. Phobjikha Valley
The majestic valley serves as the base camp for migratory b;ack necked cranes from across the Himalayas, during winters.
Amazing nature, crane conservatory and Gangtey monastery being the definite offerings of the place. A paradise and must shoot for nature landscapers.
Tip: Do plan to stay here for couple nights, to soak the charming place.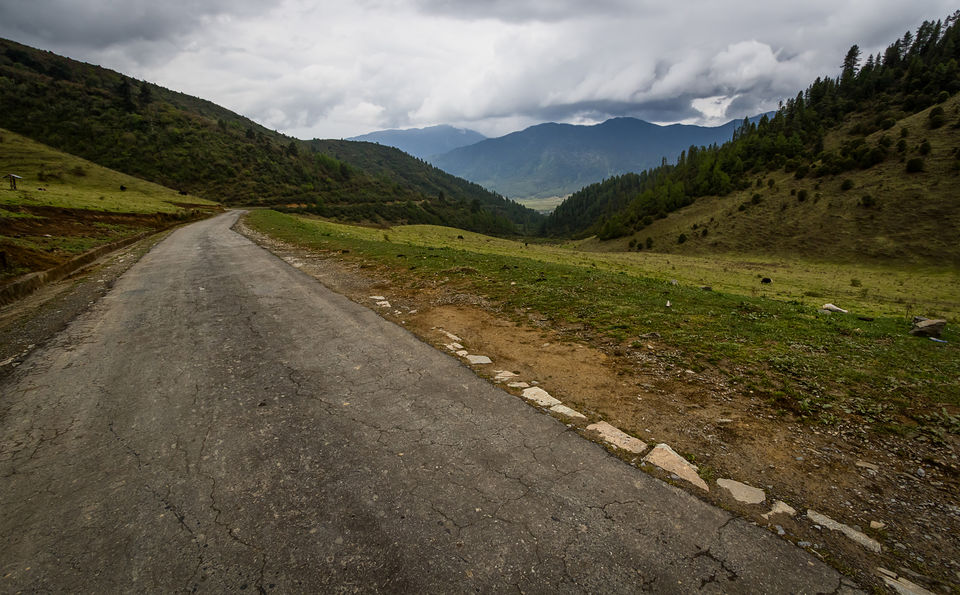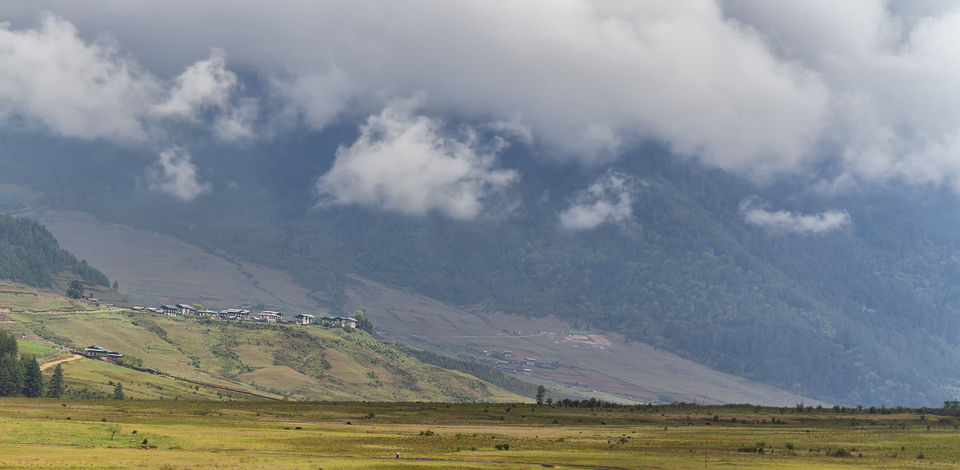 5. Paro Town Outskirts
The welcoming town for air travellers and the most definte base camp for travellers/tourists Paro has all to offer from Nature to Culture.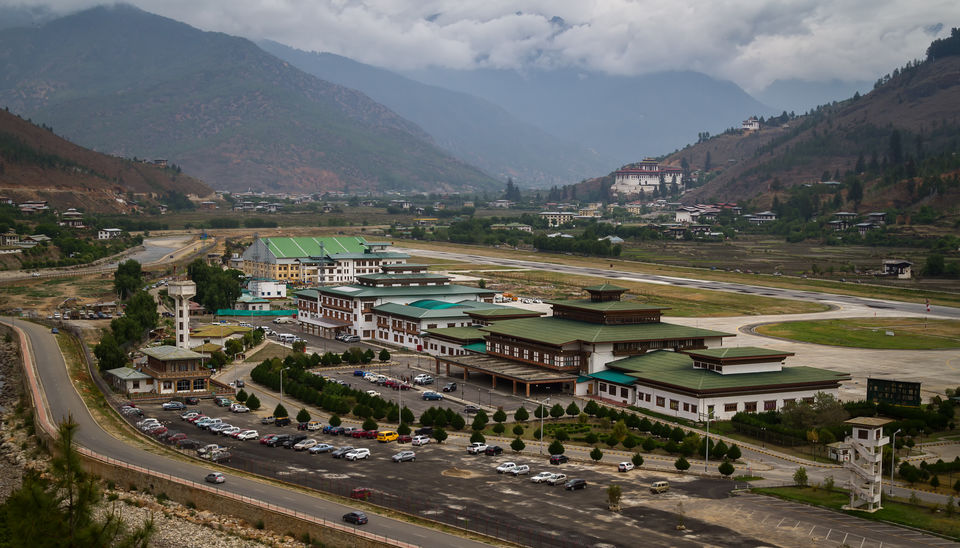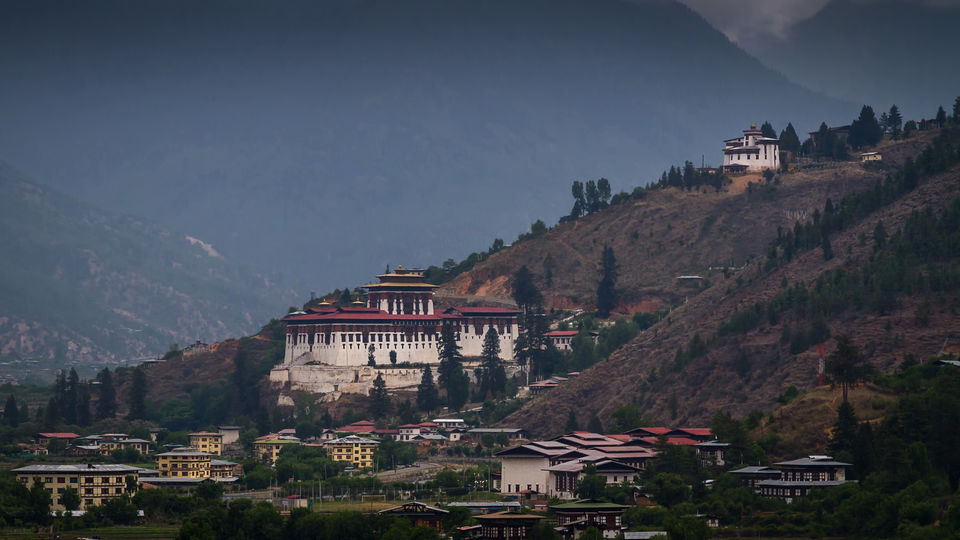 6. Taktsang Monastery aka Tiger's Nest
Taktsang aka The Tiger's Nest is the quintessential image of Bhutan ‑ for the outside world.
Sought by hikers, devotees and travellers alike, this goempa, tucked in a hillside cave, is a demanding one. Read ‑ an arduous hike uphill for about 2 hours to catch the first glimpse.
Photo Tips :
‑ The iconic first view from the hike trail
‑ Interiors too
‑ Monk life
‑ Top view of the Paro valley below