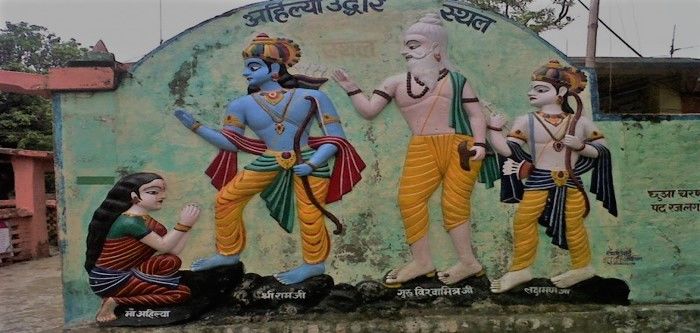 Tourism has always been a great unifying force responsible for interaction and mutual understanding among people with diverse backgrounds. Mithila is a land of pilgrimage and travel for religious purposes has been there from the most ancient times. Pilgrimage tourism in Mithilanchal as well as Darbhanga has the potentiality to grow at a high rate and can ensure other consequential development.
There are many famous old temples in Darbhanga whose history goes back to Ramayana and Mahabharata times. Among these are famous Ahalya Asthan and Brahmpur. These places have stories related to Ramayana.
Ahalya Asthan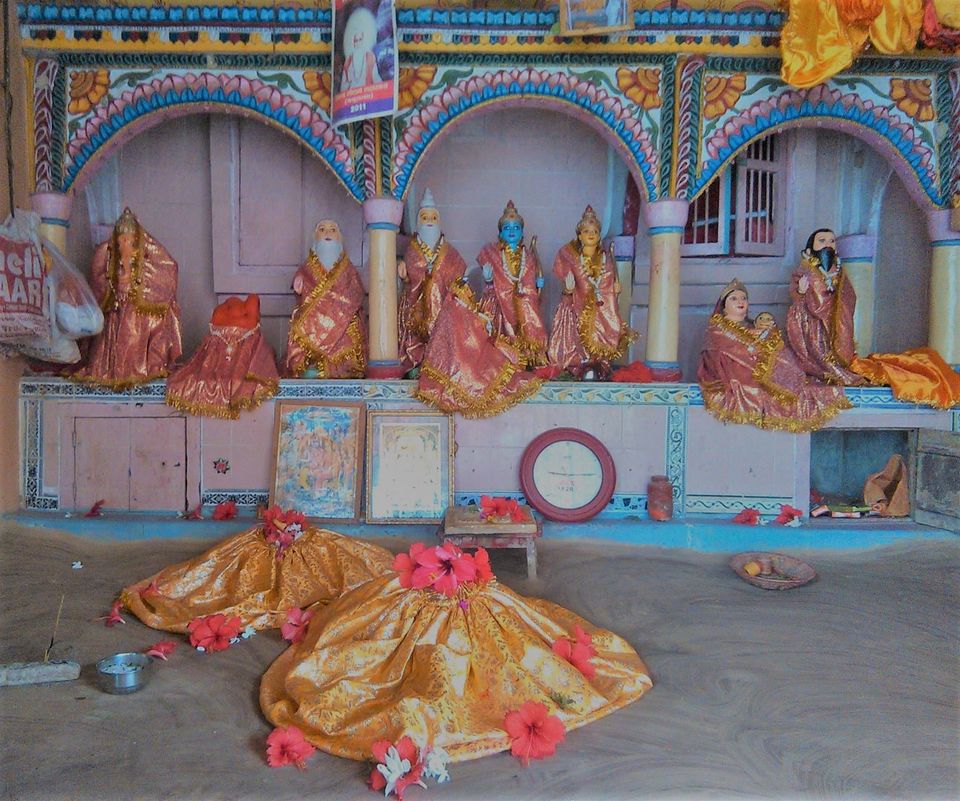 Ahalya Asthan, a famous historical temple in Ahiari village is located 24 Km NorthWest of Darbhanga city and about 4 Km from Kamtaul railway station. This place is known as Ahilya Gram. The temple is dedicated to Ahalya, wife of Sage Gautam. Ahilya Asthan is a renowned temple which is associated with the well known legend of the sage Gautam and his wife Ahilya as told in the epics and Puranas.
According to Ramayana, Indra,the lord of the celestials, uncontrollable as was his lust for Ahalya, one day entered her cottage impersonating the sage with unholy desire and urged her for urgent solicitation. As fate would have it, the untimely return of the sage Gautama made things public and both were cursed. Ahalya was turned into a stone lifeless and hard. Ahalya after long years of penance was freed from the curse on the arrival of Rama in her hermitage. Having regained her beauty and made pure by penance, she shone like the moon emerging from the clouds. The sage who returned to his hermitage then took Ahalya, as his wife.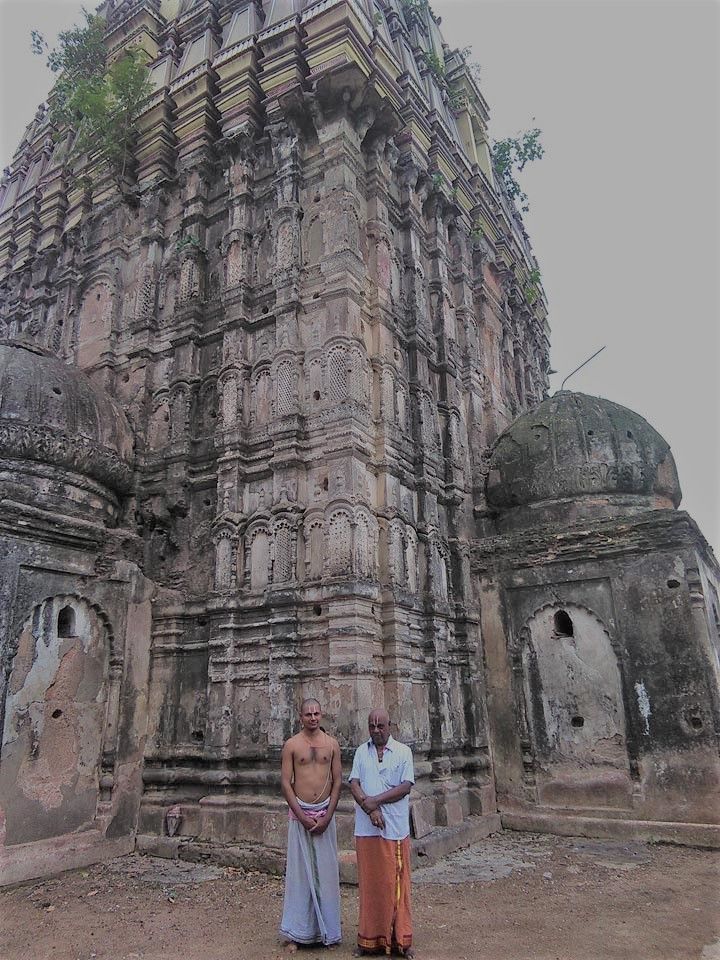 The temple is a masterpiece of art and ancient Indian architecture built between 1662-1682 during the rule of Maharaja Chhatra Singh and Maharaja Rudra Singh and also the first Ram Janki temple in India. Inside the shrine, it is a flat stone said to have contain the foot prints of Sita, wife of Ram, as the main object of worship. Large fairs were held every year on the occasion of Ramanavami, in the Hindi month of Chaitra and Vivah Panchami in Agrahayan.
For the service of tourists Dharmik Nyas Board have facilitate Dharmasala and a guest house to stay. All though there is no restaurant near the temple, a canteen has proposed for service.
Brahmpur
Brahmpur, a village in Darbhanga has also stories from Puranas and Ramayana. This village is located 33 Km towards North from Darbhanga city and 123 Km from Patna. This place shared border of Darbhanga and Sitamarhi, another district with historical places. The village is situated about 8 kms. away from Kamtaul and 19 kms. south east of Jogiara.
Brahmpur village is famous for the Gautam Kund and a temple of Gautam Rishi. These sites are situated near the village. According to the Puranic tradition Lord Brahma appeared before Gautam Rishi at this place after the chastity of his wife, Lord Indra and Chandrama had violated Ahalya. The village derives its name from this occurrence.
In regard to the Gautam Kund, it is believed that God Brahma himself created the tank by piercing the earth with seven arrows, so that Gautam might not have to travel a long distance for bathing in the Ganga. The village has a Khadi Gamodyaog centre and a Khadi store. It is the rail head for visitors to Ahalyasthan and Gautamsthan.
Under the Swadesh Darshan Scheme (2014-15), theme based tourist circuits are developing in the country in which Darbhanga come under Ramayana circuit due to its association with Ahalya Sthan and Gautam Rishi Ashram. This circuit started with Ayodhya(Birthplace Of Ram) and ended with journey of Janakpur Dham in Nepal(Birthplace Of Sita).
In its Final Report submitted to Ministry Of Tourism, Government Of India in February 2016, Nielsen depicted the condition of Ahalya Asthan and Brahmpur Village in Darbhanga. During festivals and Melas, accomodation units at the destination are not enough. There is a requirement of restrooms, washrooms and drinking facilities at the Mandir area. At Ahalya Asthan, condition of the Lord Rama temple is bad as it is not maintained because it is built by stone cut in different shape and size. Lord Rama temple and Ahilya Asthan is not maintained at all. Immediate repairs and restoration is required at all the attractions.
Darbhanga has abundance of religious centers running across the region. Therefore, it is not necessary to create either core or supporting products. What is needed is to develop just the ancillary products.
This post was originally published on Travel With Jha.