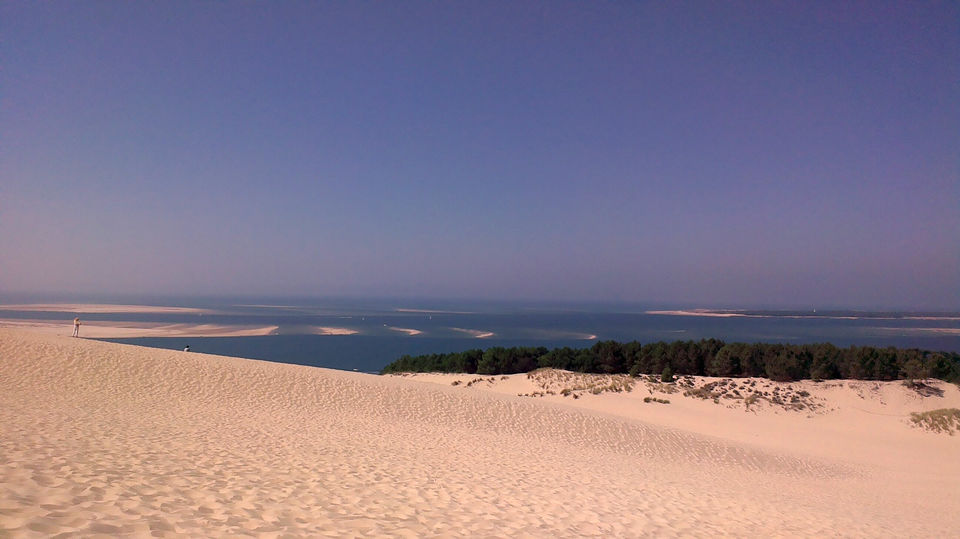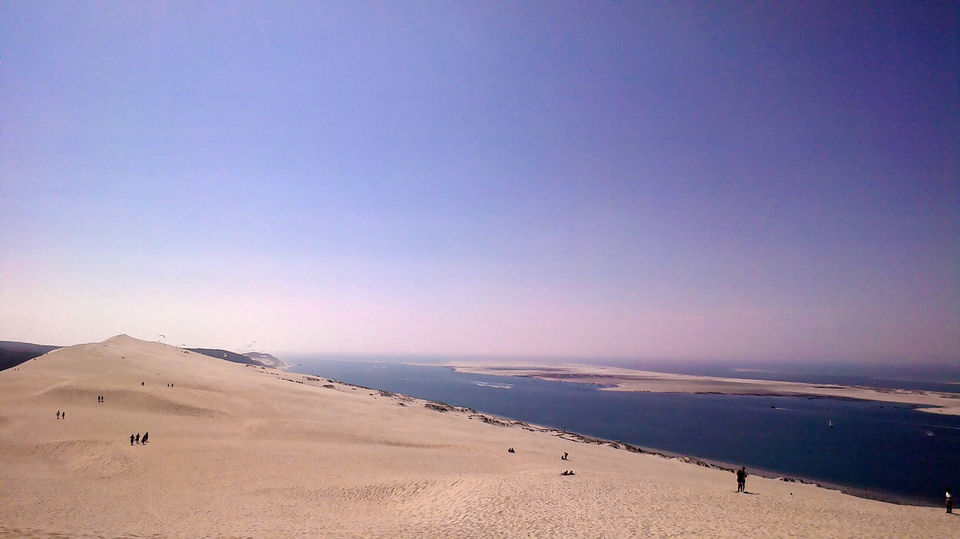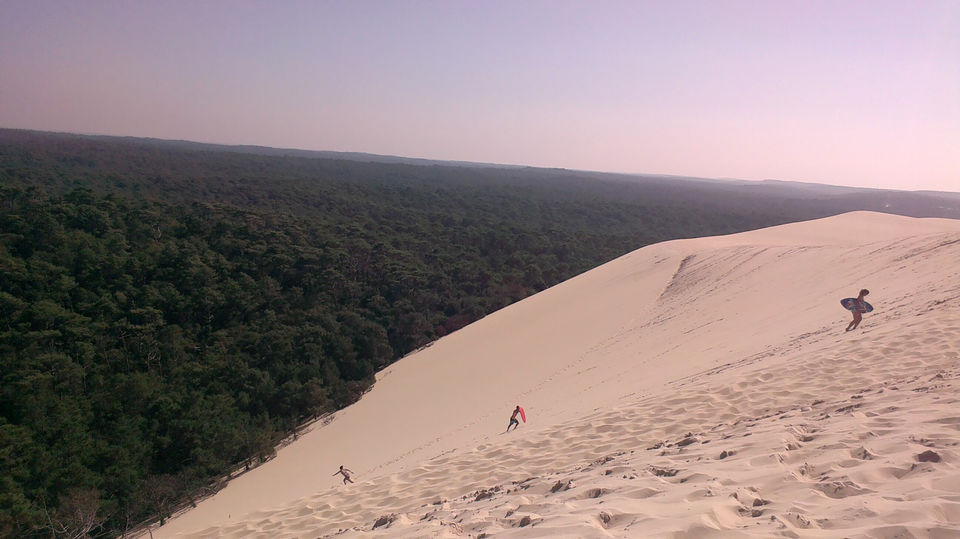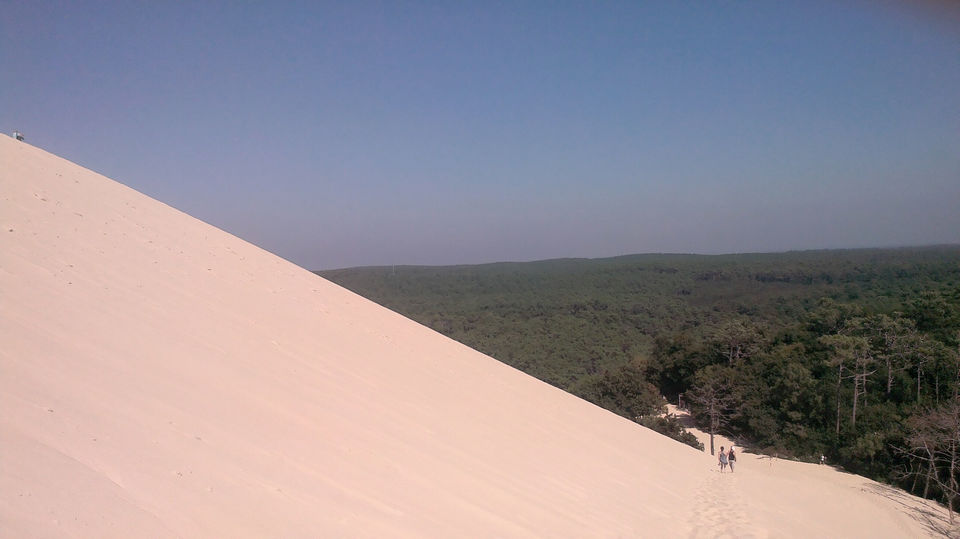 Bordeaux-Arcachon-Dune du Pilat
An hour long train ride out of Bordeaux, hopping of at Arcachon - a quiet little seaside town, on the Atlantic coast. Arcachon - I was told - is the best in France for the freshest oysters. To be honest, my hosts and their friends had their eyes glaze over, when they talked about the oysters in Arcachon, and I didn't have the heart to tell them that I was a vegetarian.
From Arcachon, a half hour bus ride will drop you right in front of the dune. A few eating joints and shops, amidst a little forest trail, conceal the beginning of the dune, ensuring that the 'a-ha' moment is near perfect.
The highest dune in Europe, flanked by a forest on one side and the bay on the other. A nice day trip out of Bordeaux, and a good workout as well. There is long flight of stairs on the dune face, for people with more common sense, but the dune looked deceptively easy to climb. So I went with option two - climbing 110 metre tall dune straight up, but be warned, at about the 75 metre mark, the backpack starts to weigh about 60 kilos and the legs start to turn to jelly. Sliding down one step every three steps is what makes the climb 'character-building'!
I do think the flip-flops were not ideal footwear of choice, but I wasn't expecting the self-inflicted, military level climb! Maybe the mid-afternoon sun and the searing sand burning my feet made the climb feel tougher than it really was, but the view awaiting me on the other side was worth it. And it was tempting enough to slide down to the other side, which means another 110 metre climb on the way back. To be honest, only once you are at the top, you realize the scale of that dune.
From Bordeaux : Quick day trip