Bordi is a quiet beach that takes about 45 minute inward ride from the Dahanu Railway station. This was supposed to be a change-of- moods refreshing kind of a holiday where one did not care to go sight-seeing or worry about hiring tour guides and cabs to temple-hop or spend sleepless nights budgeting the trip to accommodate a luxurious stay and shopping splurges.
No, Bordi was to offer one a simple calm weekend away from the hullabaloo of city life, to escape the sound of automobiles and the plumes of smoke they expel, to wake up to the sound of the rolling waves and the want to go for a walk on the beach right after a scrumptious breakfast.
Bordi was to offer one, cricket sounds on clear nights, a full moon glinting across a threshold of coconut trees while you sit on a balcony swing.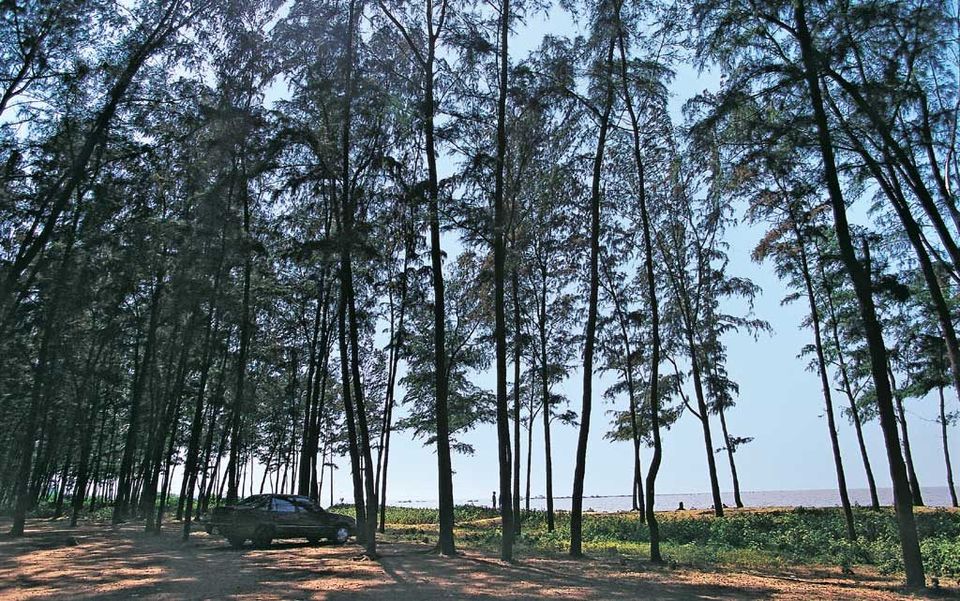 What started as a simple idyllic long weekend soon turned into something extremely interesting.
Ever seen a roaring sea vanish? 
Well, you can witness one here.
What transpires between sun-down and sun-rise, is a wonder of nature. The sea here recedes drastically so much so that you can actually walk on the sea-bed for several kilometers. A simple way to explain this phenomenon is the tidal effects of the moon. The water recedes with the low tide causing miles and miles of the sand-bed to reappear until its time for the high tide to bring back the waves at your feet. It's a beautiful transition and even more enthralling when you witness it firsthand with the rising of the early morning sun.
This area is not overly populated and definitely does not attract a lot of tourists (in fact we were the only ones there) as it is yet to be thrown into the spotlight.
One can have the peace of mind, good food and an unadulterated experience of being near the sea here. The MTDC resort here is the best option for a budget stay. The rooms are clean with minimal amenities like a TV, an AC, a carom board and a swing set in the cozy balcony. I personally liked the food a lot!
The best time to visit this place is November to January when the weather is pleasant. It is an artist's heaven if one intends to get some quiet and inspiration or even do some self-reflection.