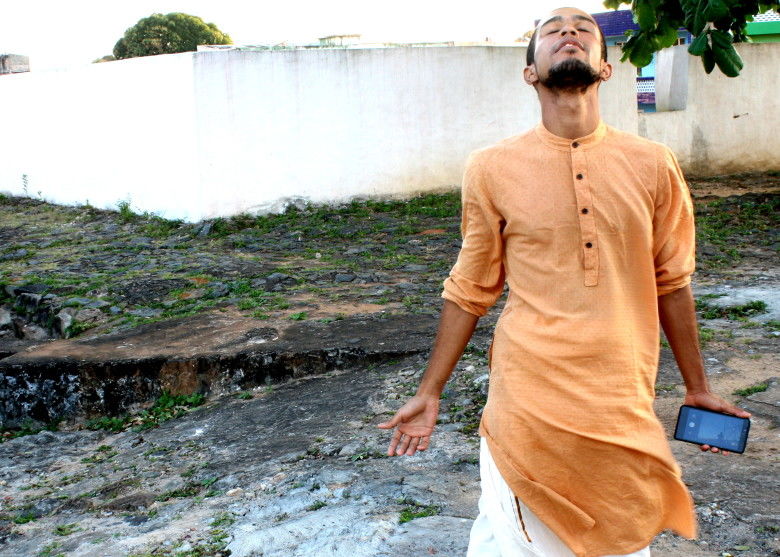 Let's agree that Indians(and most citizens around the world) think Brazil is beaches, bikinis, football, favelas and carnival.
I hear some of you screaming 'but, Amazon too!'
Well, yes, that too.
Brazilians on the other hand have been surprising me. 'Are you Brahmani?' someone asked to know if I was an upper caste Hindu. Some other times people wanted to know whether Dalich were still treated badly. It took me a while to realise they were referring to low caste Hindus – Dalits.
Slowly I understood that it was more than just curiosity that had informed Brazilians about India. A few years ago there was a popular soap or novela, as they call it here,  named 'Caminhos Das India'. It was more than just a rage, almost everyone I met has watched at least a few episodes.
Literally translated it means 'The way of India'. As expected, the soap focused on caste system, arranged marriage and many other Hindu traditions.
It has such a deep impact that a girl I was attracted to asked me a hypothetical question. 'How will you marry me if we fall in love? Wouldn't your family force you to marry someone from your caste?' she questioned.
Though I LOLed at that point, the question from made sense from her perspective. No, I am not in love with anyone nor do I plan get married on this trip(Mom, trust me. Maa Kasam).
But yes, this does provide me a good escape route if things ever get messed up.
It could be argued that the show did not potray the right picture of India. But increasingly I believe that every society needs to take responsibility even for a minority practice. And many would agree that caste and other issues still have a grip on India.
Recent developments would suggest we are getting even more regressive. Hence, I do not defend when Brazilians ask me uncomfortable questions.
However, unlike Europeans, Americans and Australians; this Latin country doesn't know much about Bollywood.
Except, this guy, of course.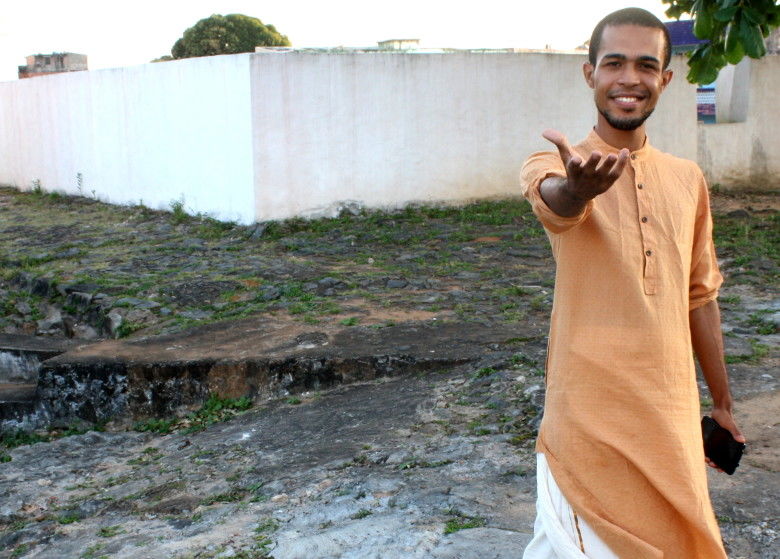 How Did I Encounter Bollywood In Brazil?
I am living in a city called Salvador, capital of the nothern state Bahia.
My project/challenge here is called #BatucadaBeats, you can get a sense about it here.
But because the challenge is linked to music, I was seeking musicians. That is how I got introduced to Marcos Yury Deeper. A singer-songwriter.
Many people here in Salvador are musicians. This city, after all, is home to the soul of Brazilian music.
But Marcos is special. Because he loves Indian music and culture. So much so that without even learning a single word of Hindi, he sings entire songs with elan.
Don't believe me? Watch his rendition of 'Tujh Mein Rab Dikhta Hai'.
If it makes your heart melt, like his page here and please send him some kisses.
Why Do I Close My Eyes While Playing Drums?
Back to my project. With less than 10 days to go for the challenge to play drums at a Candomble ceremony, things are looking difficult.
My mentor keeps yelling 'ritmo!ritmo!' and I still find it difficult to get that right. Finding the right rhythm is especially difficult while playing with others. Because I have absolutely no sense of melody.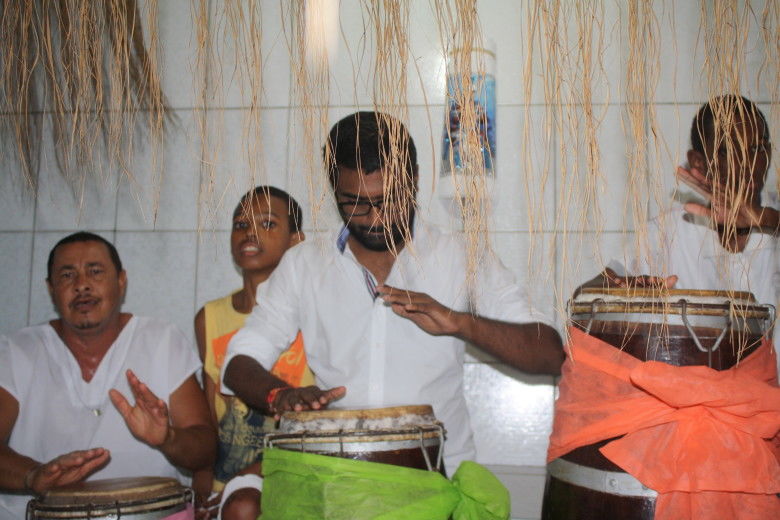 After struggling for a while, I tried closing my eyes. And it helped!
I could almost see the beats and I was able to align mine with those of the others.
So in a way, my visual ability was a handicap. With only my ears, I was able to understand the beats like notes. And finally, I made some head way.
Soon I will know whether this challenge will be completed or not. Regardless, I will share the story with you folks.
That's it from Salvador, Brazil this week.
I started this 'My Eccentrip' series to give you an insight into personal observations and stories from 'The 12 Project'. I hope to keep it consistent on a weekly basis. All feedback will be highly appreciated.
What else do you want to know? What interests you in these countries? What do you want me to find out while I am here? Let me know.
In the next few weeks, I will share some more interesting stories. Hint : there is some romance involved.
Until next time, stay odd.
Sachin.
Follow my journey as I travel to 12 different countries to take a challenge in each one of them. These experiences should end in some learning for me. And who knows, may be for all of us.
Website: www.eccentrips.com
Facebook: Eccentrips
Twitter: @Eccentrips
Instagram: Eccentrips
Youtube: Eccentrips