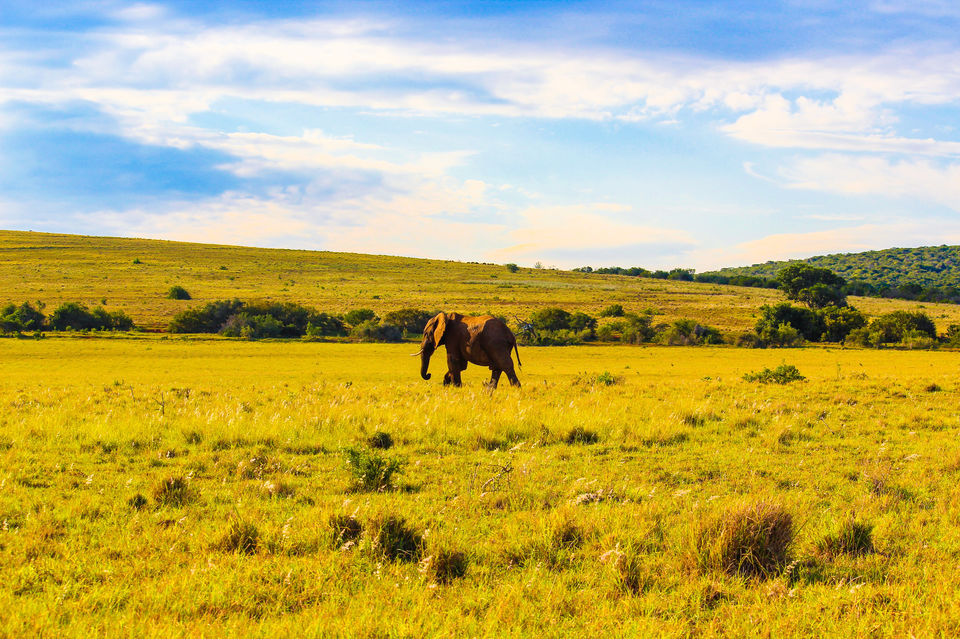 Although Africa isn't just about the majestic animals that roam the continent, a safari in Africa takes the cake for the continent's most enthralling travel experience. Tracking down exotic wildlife as you skimmer through the bushes is not just exciting, but equally nerve wracking. You could watch a pride of Lions in the middle of a kill, a Cheetah teaching its babies to walk, a Rhino perfectly camouflaged in the wilderness , Zebras graciously running across the plains, or even mass migration of Wildebeests - sights that will linger on your mind for eons.
Unfortunately, most safaris in the continent come with a price tag that is often too steep for budget travellers. But, is that a norm? Do you really have to shell out a fortune for an African wildlife counter? Absolutely not.
Here, we give you 5 tips that will prepone your safari dream from a post-retirement timeline. It's possible, today!
1. Think Beyond The 'Big' Parks
The Masai Mara in Kenya, Serengeti in Tanzania, and Kruger in South Africa maybe the superstars of the safari industry but there are tons of alternatives that are equally impressive, if not more. The popularity of these 'big' parks stem from its massive area and large animal population that increases your chance of spotting a wider range of wildlife. On the contrary, some of the smaller parks have a much higher 'population density', i.e more animals crammed in a smaller space, that might give you better game-viewing opportunities.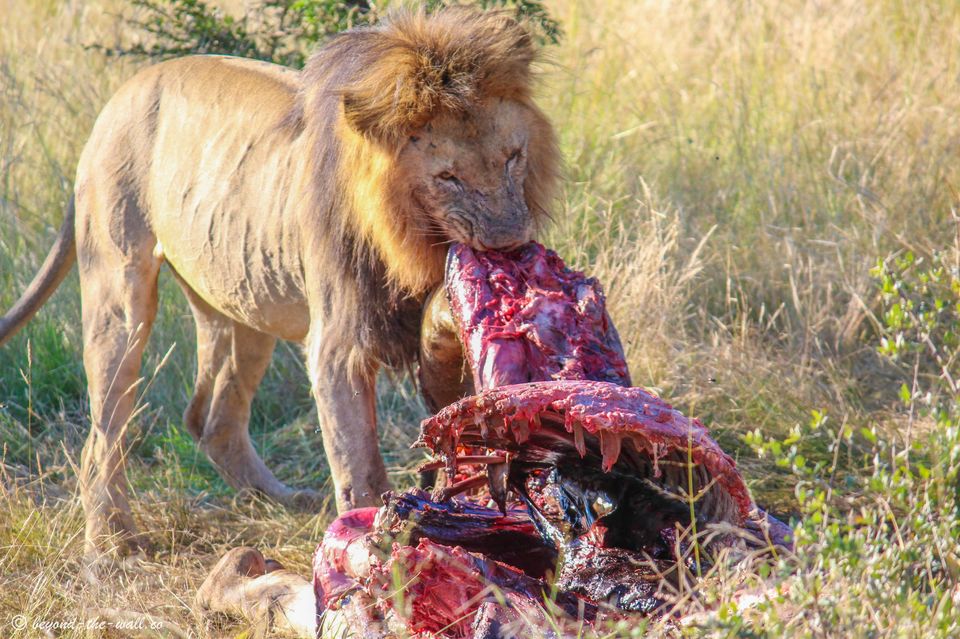 By far, parks in South Africa offer the best value for money while Etosha in Namibia, Hwange in Zimbabwe deserve a mention too. While they pale in terms of popularity, the wildlife viewing is no less magnificent in these parks. In South Africa, there are limitless choices to spoil you, most of which is listed on SANParks. Browse through, take your pick of a park, and book the full package directly on this website.
Our Pick: South Luangwa National Park in Zambia is famed for its 'walking safaris', feature all the Big 5, and have multiple budget choices.
2. Opt Out Of Ultra-Luxe Accommodations
African safaris have been immensely glamorized around the high quality accommodation that comes along with it. Living in a boutique rustic villa with a lil' turbo pool, a viewing deck, generous collection of fine wines, have become synonymous with African safaris. While most of us wouldn't say no to that extra bit of luxury, truth is you don't need to always live in an ultra-luxe facility to view the animals in their natural habitat.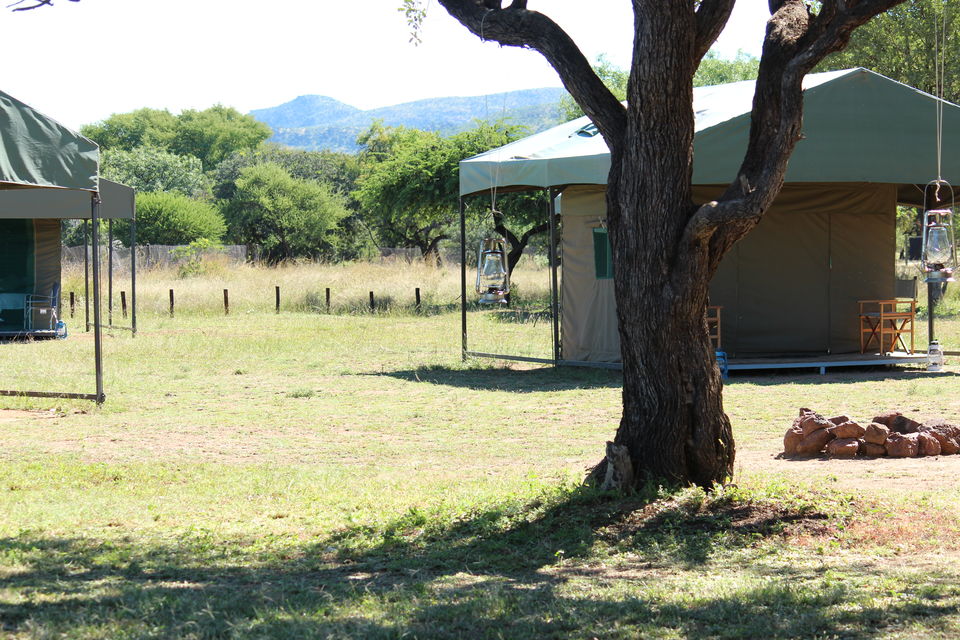 Most parks also have 'tented camps' that are basic, clean, and well-tended to. These camps come with central shared bathroom facilities, serve traditional barbecue, and even extend similar level of hospitality you'd get anywhere else. The catch is that these camps get booked out well in advance as there are usually just one or two such camps in each park. For the more adventurous, there are even open camping options where they'll give you a slot to pitch your tent and access to basic amenities. While the luxe camps can cost upwards of INR 30000 per night, the tented camps come as low as INR 10000 per night for a double/twin.
Our Pick: Pilanesberg National Park's Manyane Resort have 2-seater safari tents that are incredibly comfortable, spotlessly maintained, and cost as low as INR 7000 per night per person including 2 guided safaris, stay, and all 3 meals!
3. Live Outside Of The Park/ Reserve
Given safaris are typically booked as an all-inclusive package, the accommodation choices are not entirely up to you. This can be entirely circumvented by making part-by-part booking on your own, especially starting with accommodation. Find a place outside of the park premises, usually in or around any of the entry gates or in the nearby town. These camps/ hotels are priced at least 50% cheaper to those in the park, even cheaper than the tented camps we talked of.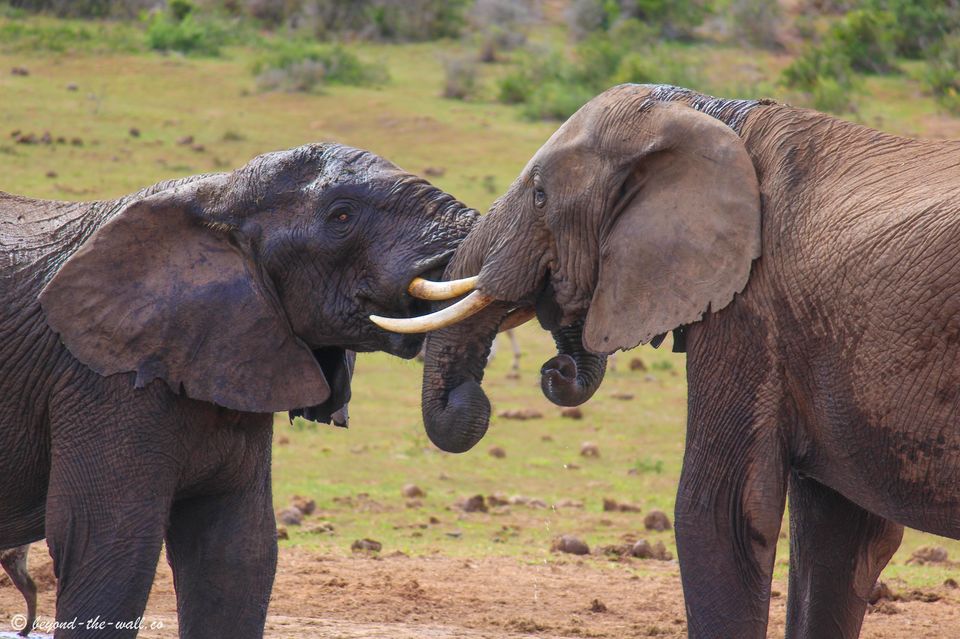 Once you zero in on your accommodation, reach out to them to see if they make arrangements for guided safaris into the park. You can even join other travellers residing in the same place so as to cut costs significantly as guided safaris are priced per car and not per person. The more people you get together, the cheaper it gets!
Our Pick: St. Lucia in KwaZulu Natal is the perfect base to go for safaris in the nearby Hluhluwe Park as well as the IsiMangaliso Wetland Park. Options as low as INR 2000/ night are available.
4. Opt For A Self-Drive Safari
Let the term 'self-drive' not scare you, there are very few activities that give you the rush and satisfaction of a self-drive safari. Rent a car and head out into the park on your own by just paying the entry fees. Follow the marked trails, get your binoculars out, and search for the elusive creatures in the bush. As long as you don't step out of the vehicle or do something goofy, your safety is more or less assured. Most parks even have designated pit stops wherein you can get off and enjoy a picnic - a true African bush experience without any of the financial burden.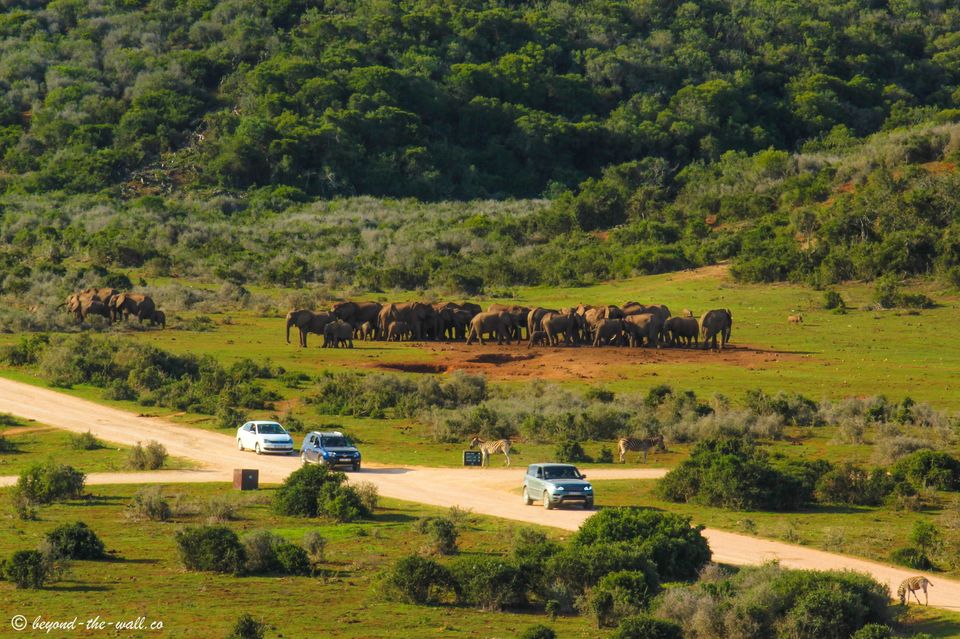 If you fail to spot any of the animals you came looking for on your own, the trick is to wait out for a 'ranger-driven' vehicle to drive by and just follow on its tail. The rangers in the parks communicate with each other about sightings and they'll ensure that you're sighting at least the Zebras, Giraffes, and the Wildebeests if not the Big 5.
Our Pick: Addo Elephant National Park near Port Elizabeth in South Africa is tailor made for self-driving. Etosha in Namibia and Kgalagadi in Botswana are also popular among the self-drivers.
5. The Power Of Low Season
The holy grail of budget travel is the so-called 'off season', a blessing in disguise for the safari lovers. With the large majority of tourists staying away, the low season brings unobstructed game viewing. At a safari, this means viewing the most majestic sights from the animal kingdom with very few others crowding around and scaring the animal away, a common sight at the big parks. Additionally, all the accommodations and package operators cut their costs by almost half at this time.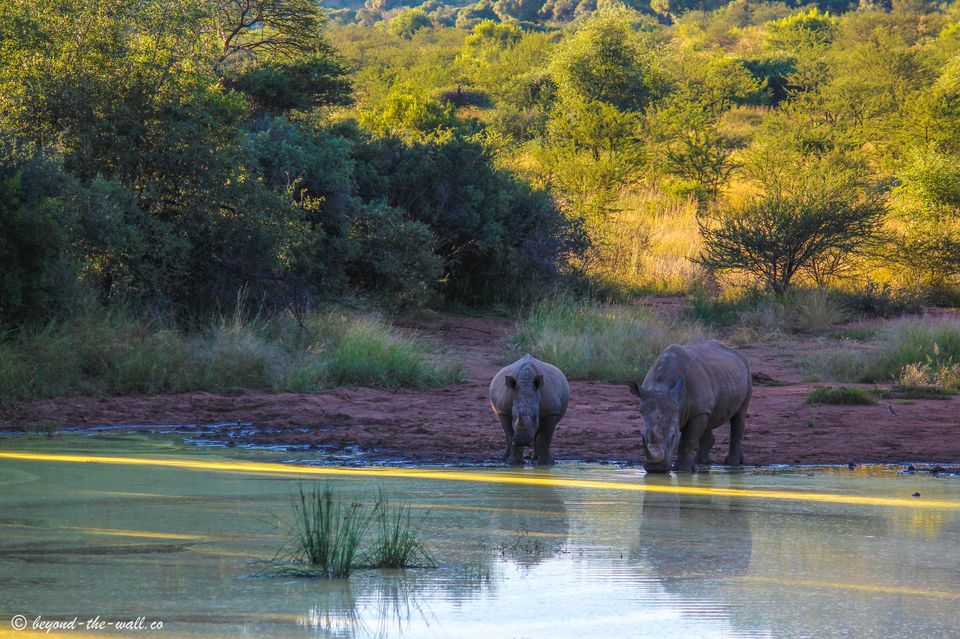 The rainy season is the low season when it comes to a safari since the grass grows tall blinding us from spotting wildlife. But, at the very beginning of the monsoons (the first 3 weeks), grass hasn't quite grown yet, water isn't available in plenty, and the animals are still freely moving. As an added bonus, animals give birth to their offsprings at this time, a rare sight to behold. Expect some afternoon showers but that will have no bearing on your early morning or evening safaris.
Our Pick: Mid to End March in Kenya/ Tanzania brings a different dimension to its wildlife, while bringing costs down majorly. Selous Park in Tanzania is an understated alternative to Serengeti.
So, while scoring a safari at backpacker prices is still very difficult, they don't have to be expensive by any means. Whether you prefer the Southern African wilderness or that of East Africa, there are multiple ways by which safaris can be done on a budget. At INR 25000, a couple can enjoy a 2-day guided safari replete with decadent meals, comfortable stay, and unlimited wildlife viewing!
-----------------------------------------------------------------------------------------------------
Read budget tips, guides, and opinions on our blog, Beyond The Wall here.