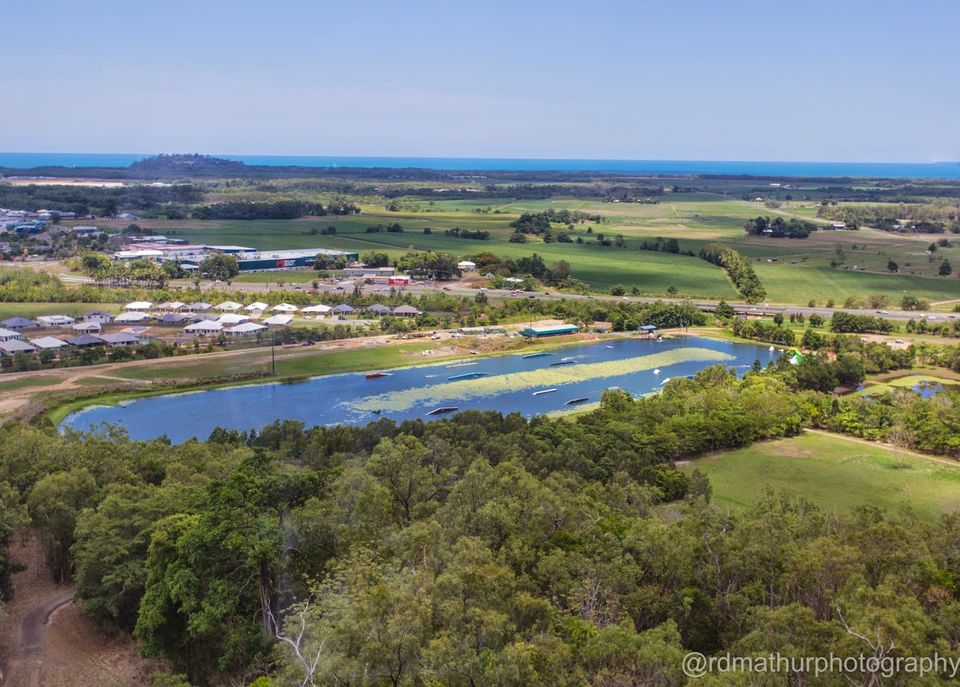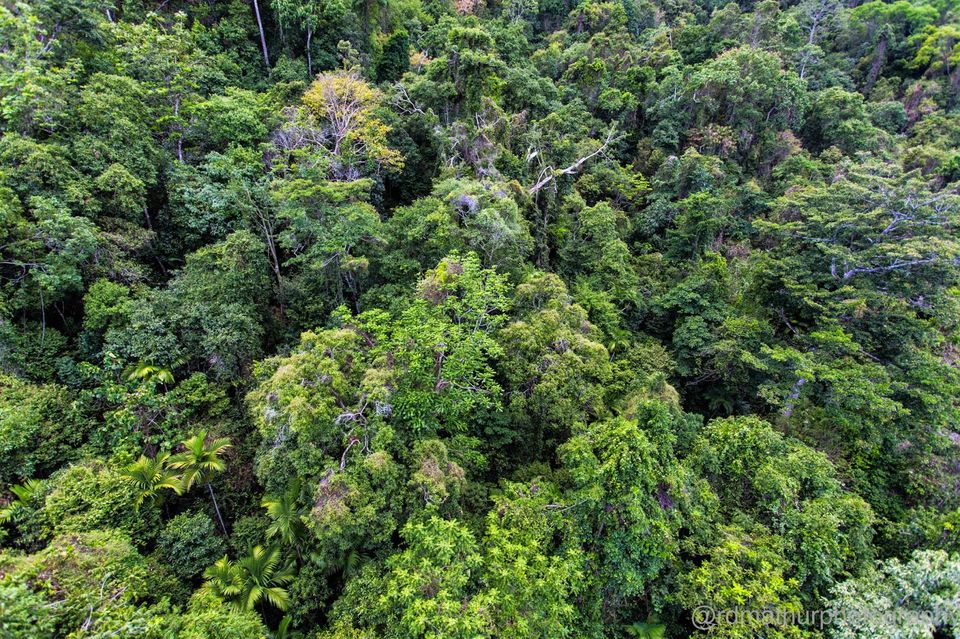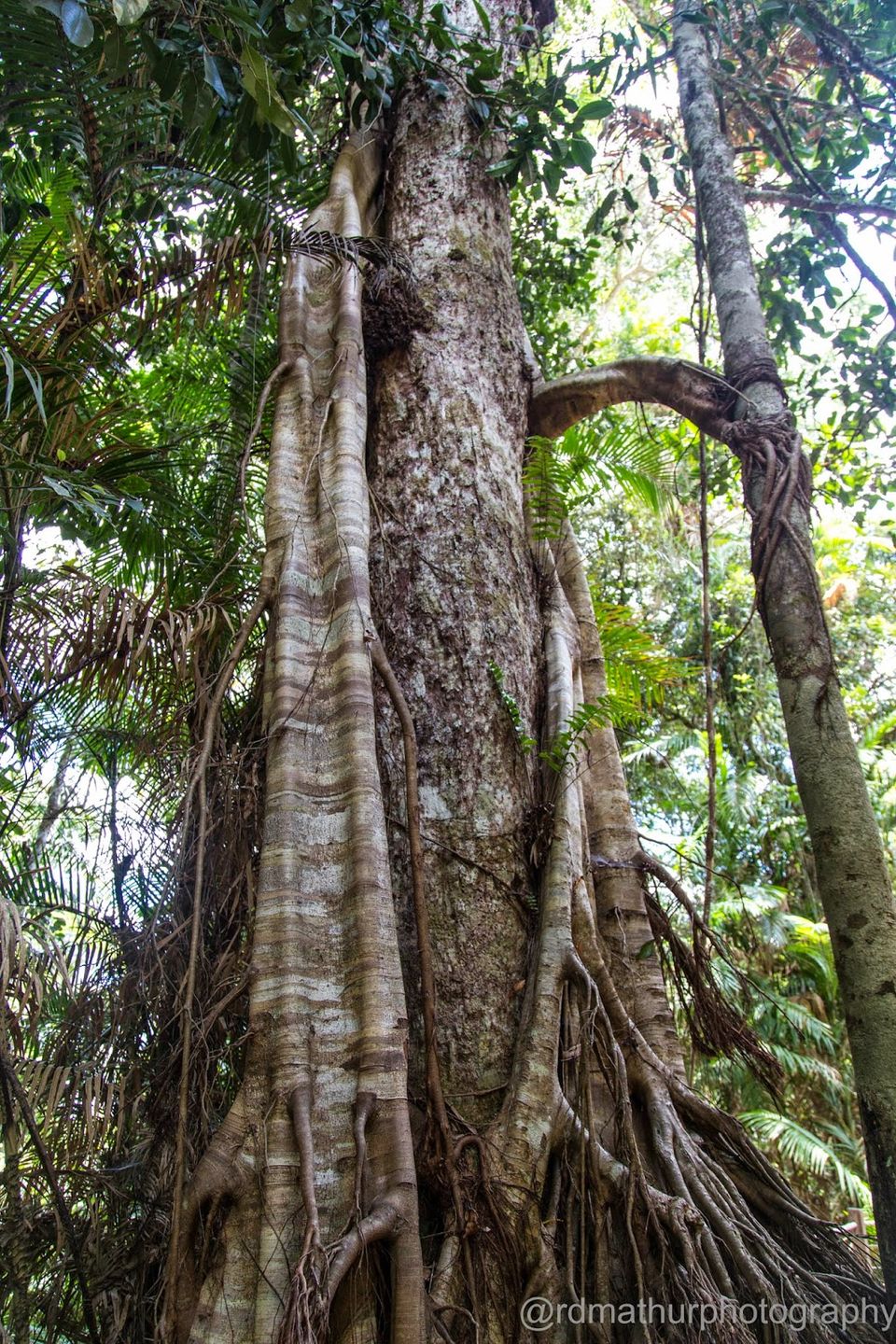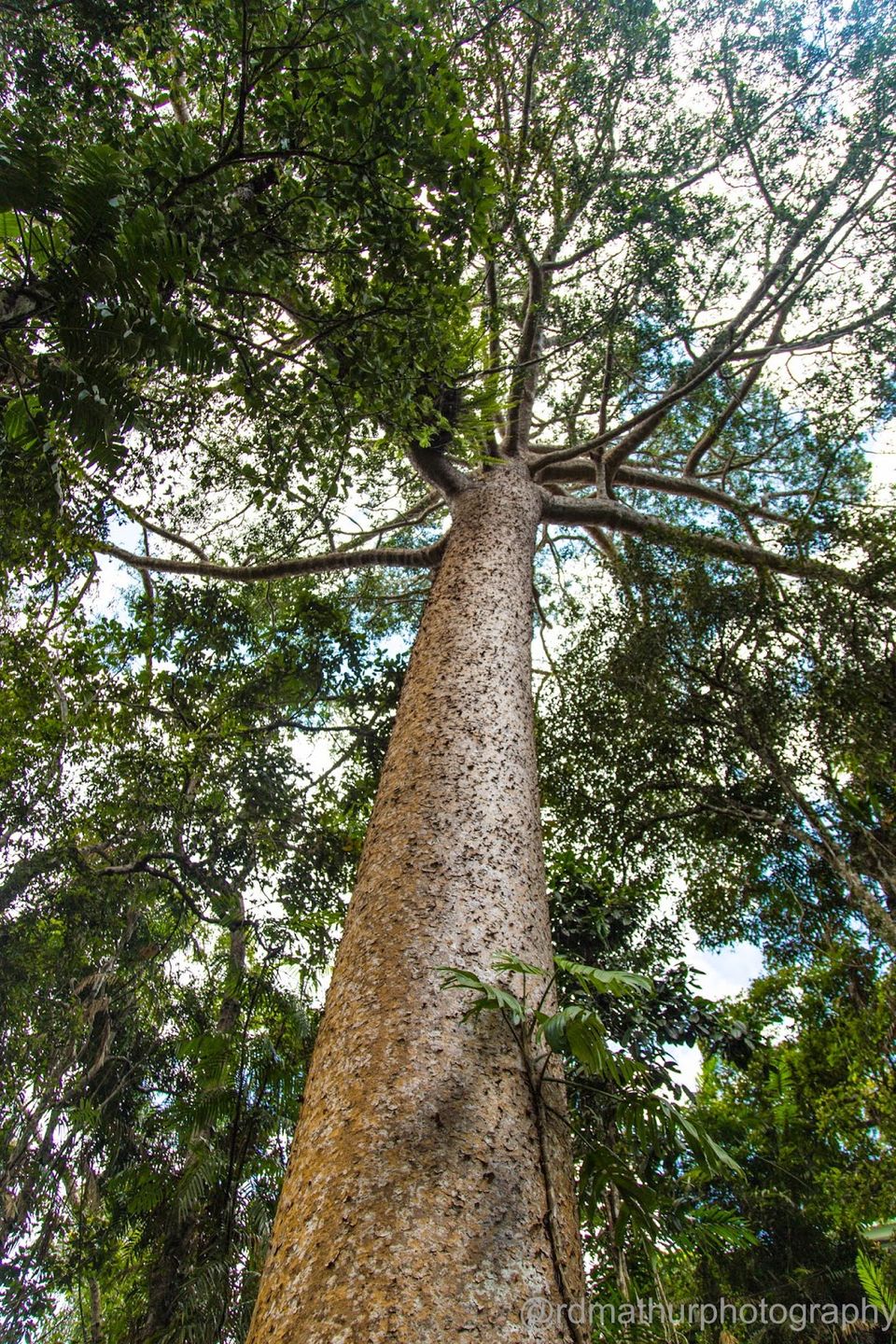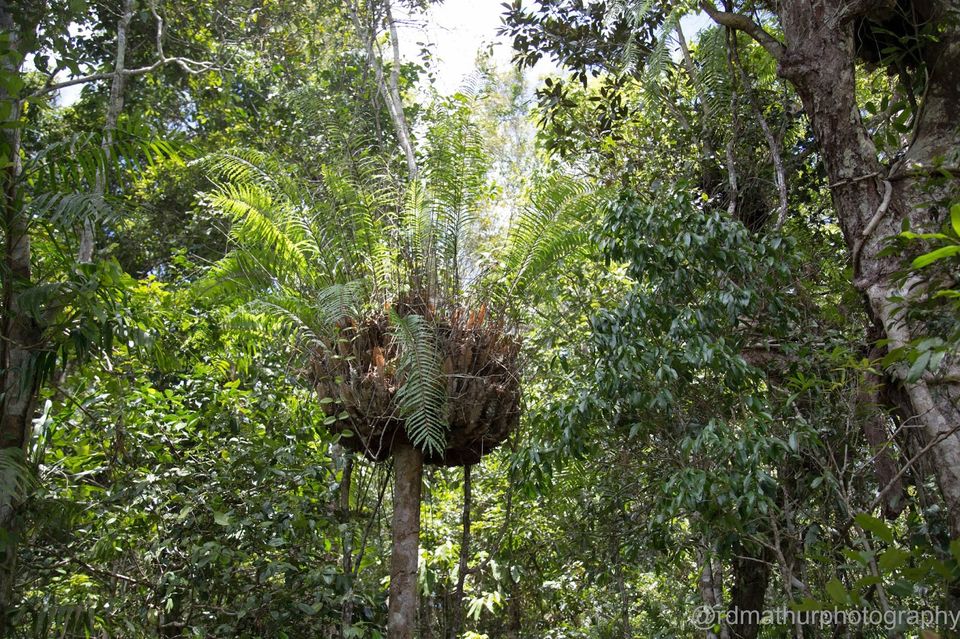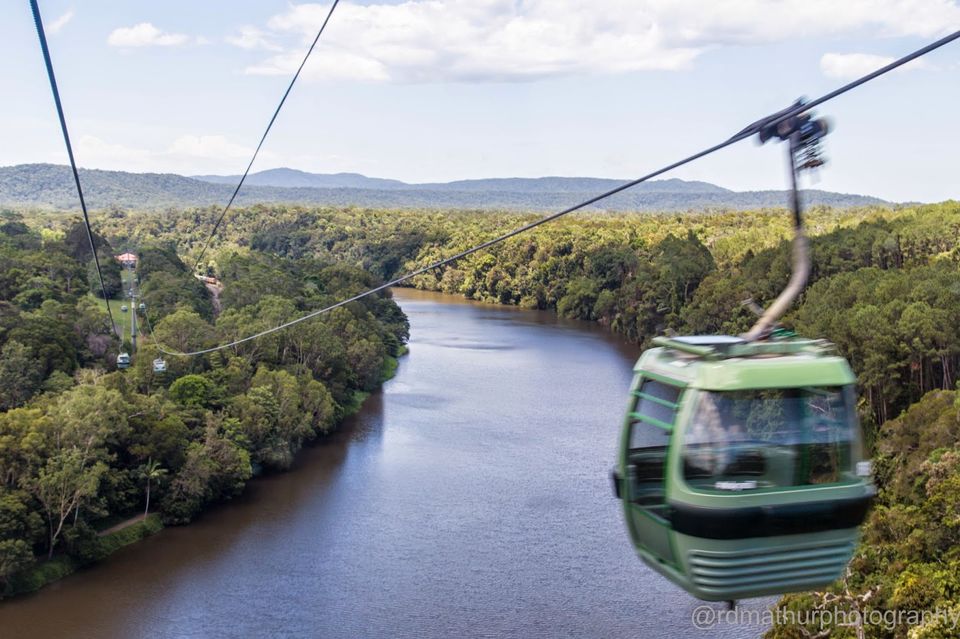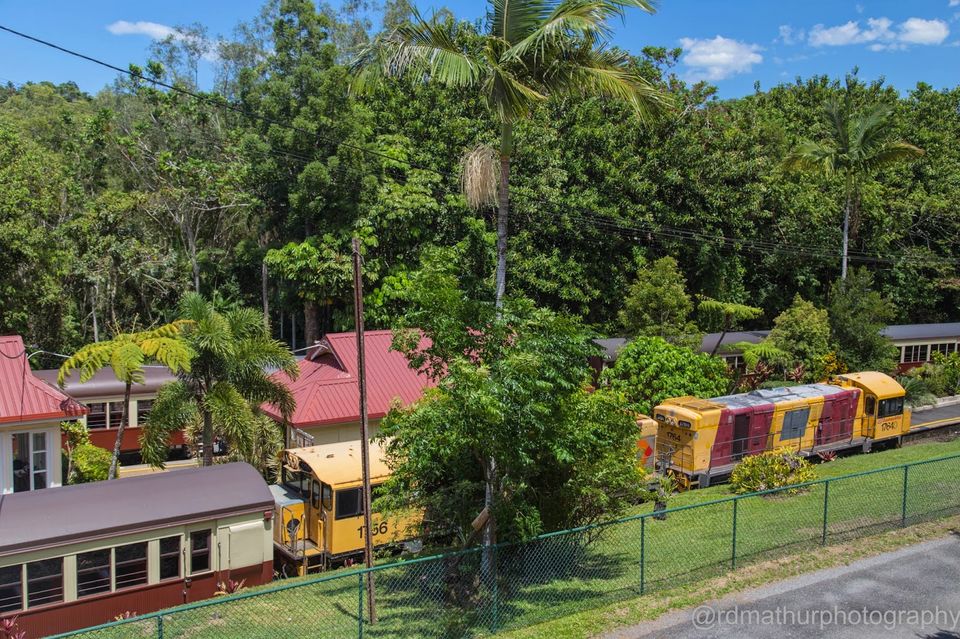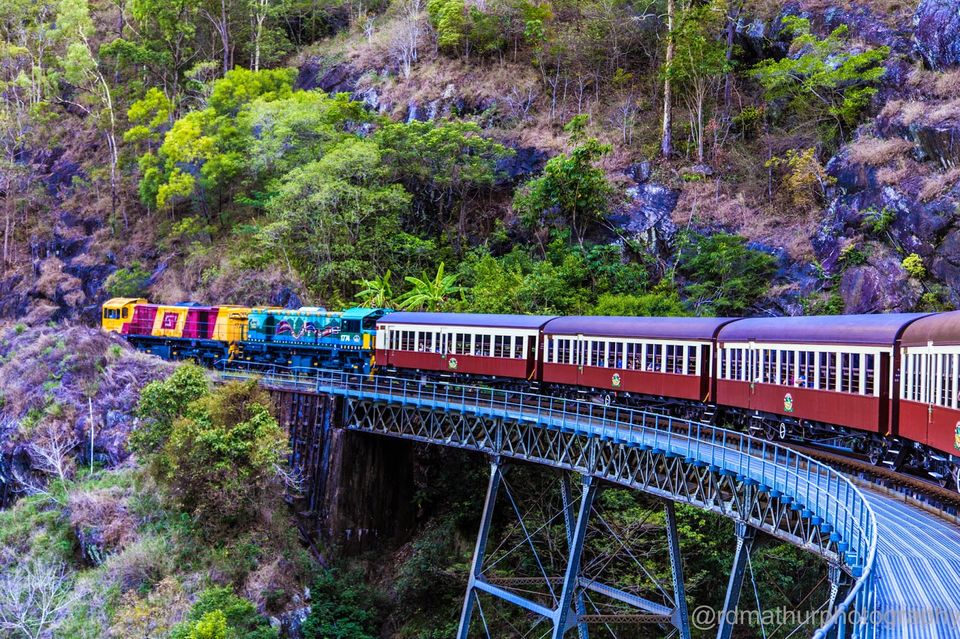 Kuranda is a picturesque mountain retreat 25km northwest of Cairns in Far North Queensland, Australia and is surrounded by World Heritage Rainforest, Barron Gorge National Park. They are more than 120 million years old and are also the oldest continually surviving tropical rainforests on earth. They were home to the dinosaurs as well as several of the world's first flowering plant species. These rainforests used to cover all of Australia. Today they occupy 900,000 hectares representing just 0.26% of the total mass.
They are 1000 ft above Cairns and are the traditional home of the Djabugay people who know Kuarnda as Ngunbay "place of the platypus". Conditions in the wet tropical rainforest of Baron George National Park are very different as it is a closed canopy rainforest and only 1 percent of light reaches the forest floor.
Some plants have special features that allow them to survive on the forest floor. Others cannot cope with the gloom and must be more aggressive in their quest for light. They have devised a variety of ways to get closer to the source of life – sun. Some use other plants for support and do not have to use energy to grow thick woody trunks. They are called vines. They have their roots in the forest floor. They scramble, cling to trunks with their roots, twine and tendril climb towards the sun.


Epiphytes are plants which live attached to other plants but do not harm them. They do not need to be
rooted in the soil. The Basket fern is an epiphyte which can be seen surrounding a number of trees trunks.
In 1876 Cairns was founded and in 1882, Kuranda became attractive due to good quality timber available here. It was also a stopover area for access to the mining site of the west.
From Cairns we drove up to Skyrail's Smithfield Terminal, a 15 minutes drive and then went up via the Skyrail Rainforest Cableway which traverses the McAlister Range, through the Barron Gorge National Park journeying 7.5 kms between Smithfield and Kuranda Terminals. It takes about 90 minutes to reach but you should allow 2 ½ hours as there is a fair bit to see and explore like the spectacular and uninterrupted views of the rainforest, tropical Cairns, the Coral Sea and the lush Cairns Highlands.

The Skyrail stops at Red Peak Station (545m above sea level) which has been built amongst pristine rainforest with a 175 m boardwalk providing you with the perfect opportunity to explore the forest from ground level and Rainforest Interpretive Centre at Barron Falls Station where you enjoy spectacular views of the Barron Gorge, a deep chasm lined with dense rainforest vegetation. Beyond doubt Skyrail is the World's Most Beautiful Rainforest Experience.
After exploring the Kuranda village we hopped on to the Kuranda Scenic Railways to Freshwater Station. The train stops at Stoney Creek Falls and then passes through Robb's monument and ends at Freshwater Station. In 1886 the construction started on the scenic railways with 1500 men completing 37 kms of the track in 5 years in 1891. There are 15 handmade tunnels, 56 bridges and 98 curves. The carriages are pulled by dedicated 1720 class locomotive adorned by colourful Buda Dji's painting by George Riley.
To ensure these rainforests are protected and preserved for future generations, they were added to the international World Heritage list in 1988. It was truly an awesome and memorable experience which I would highly recommend to do before you die.