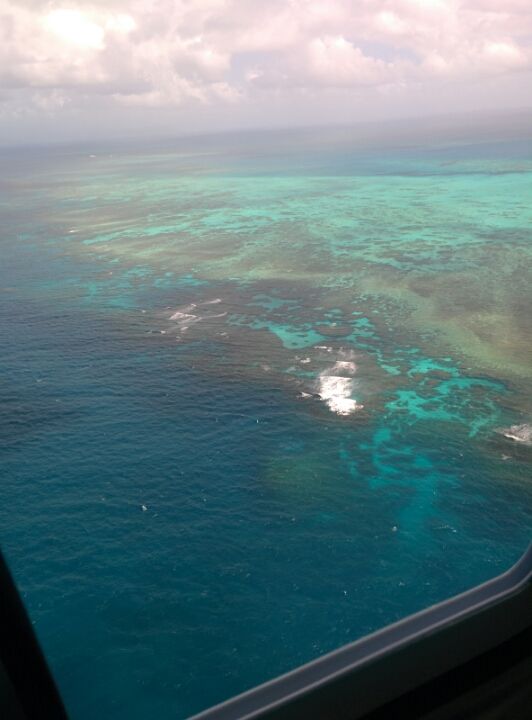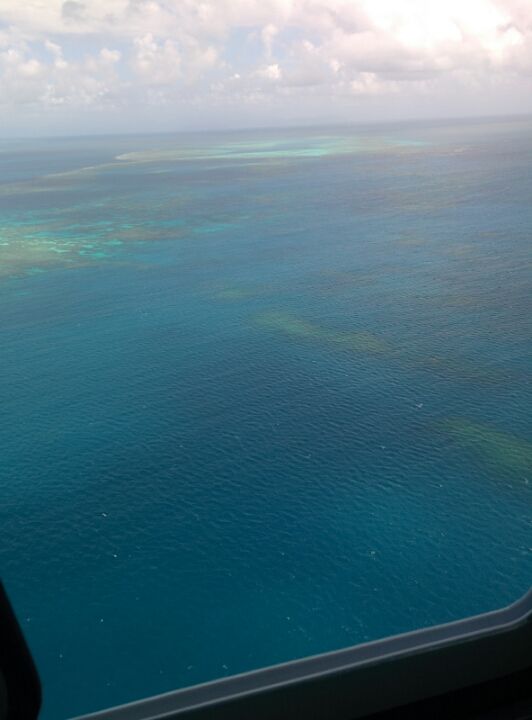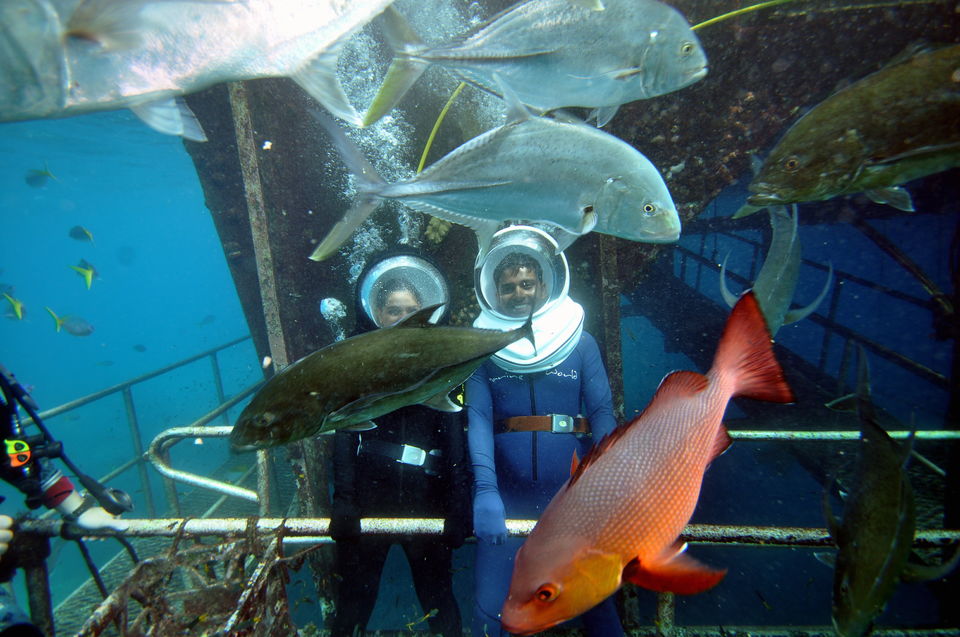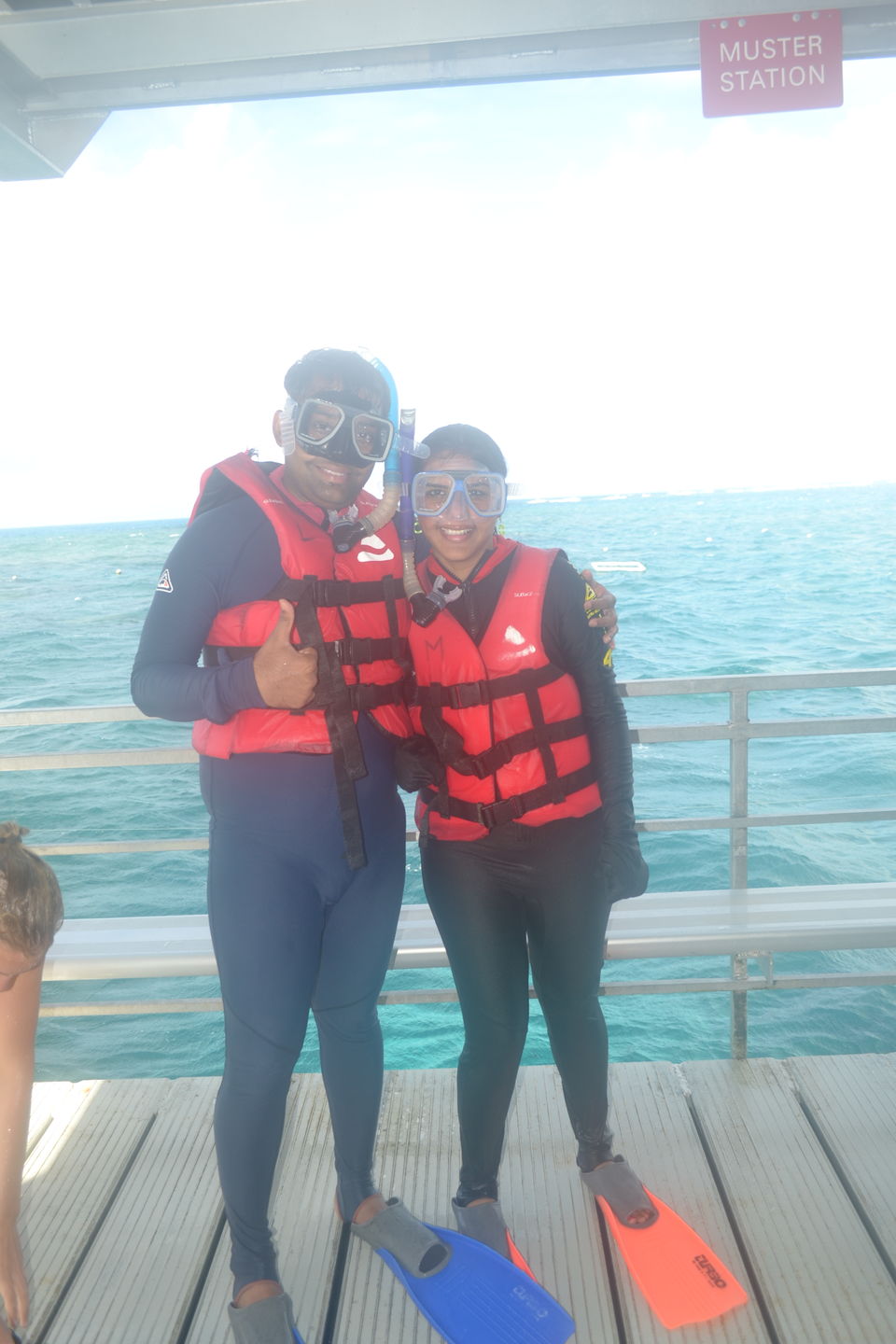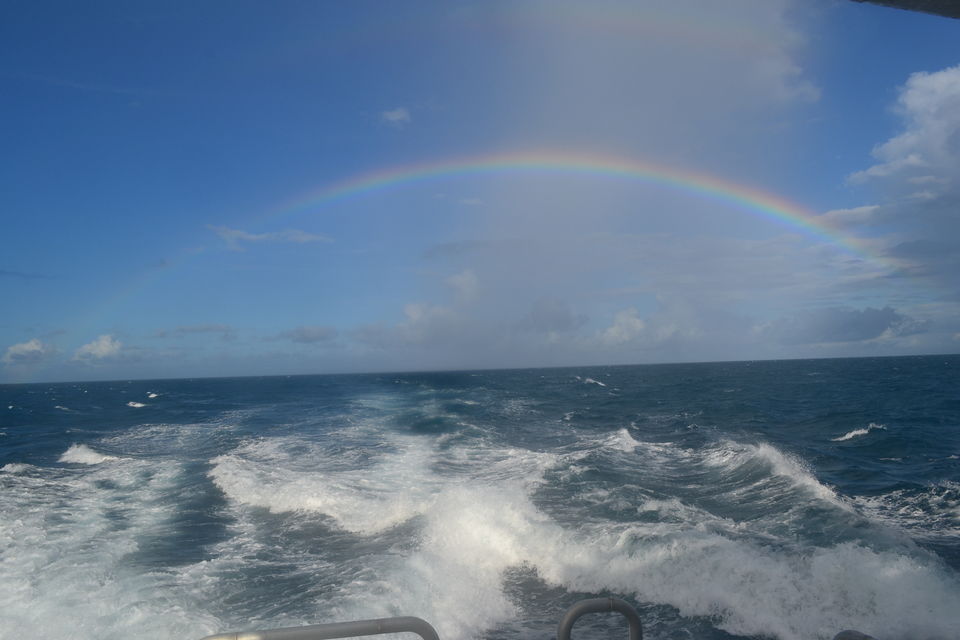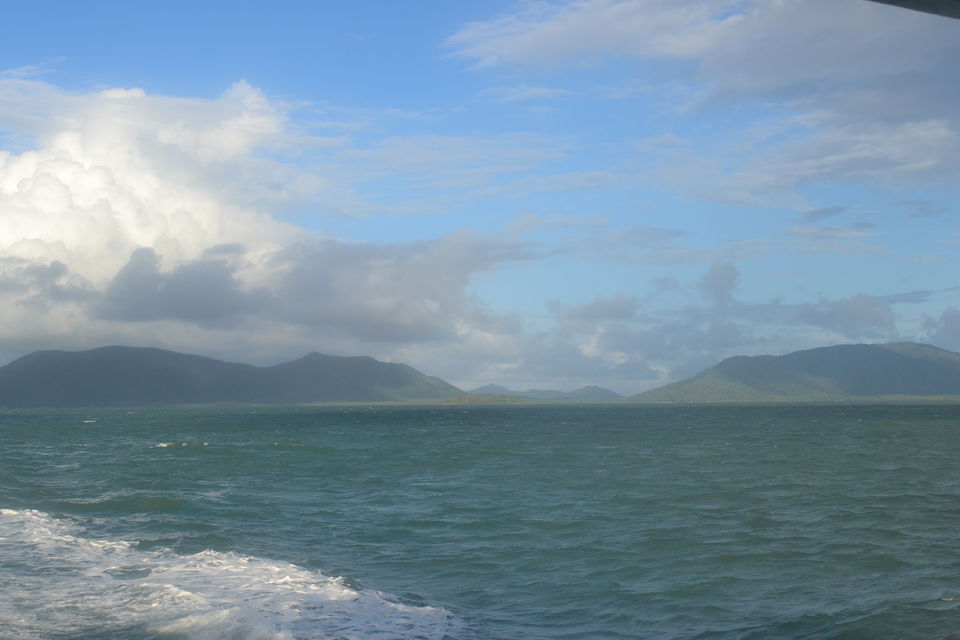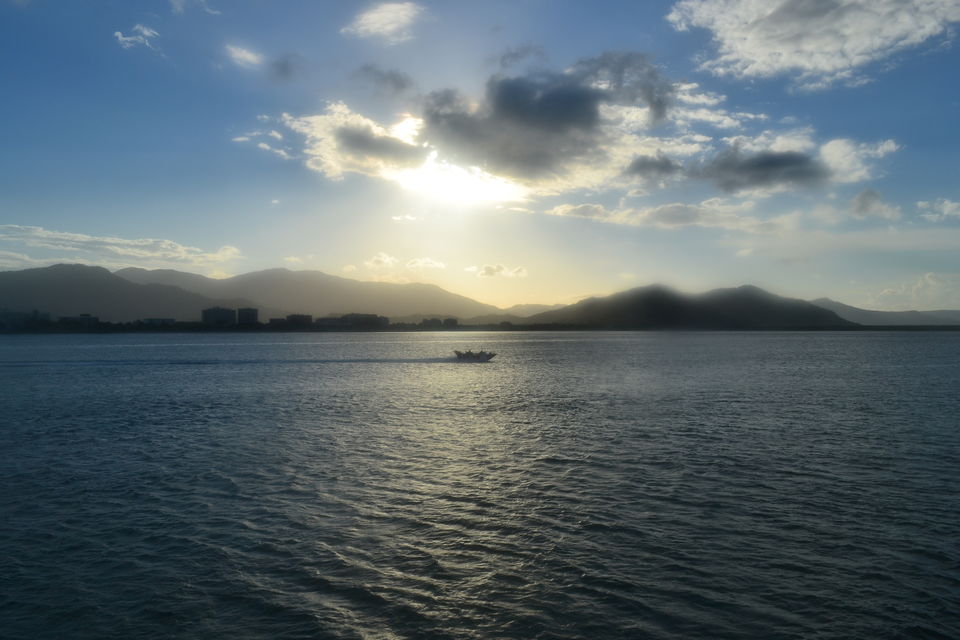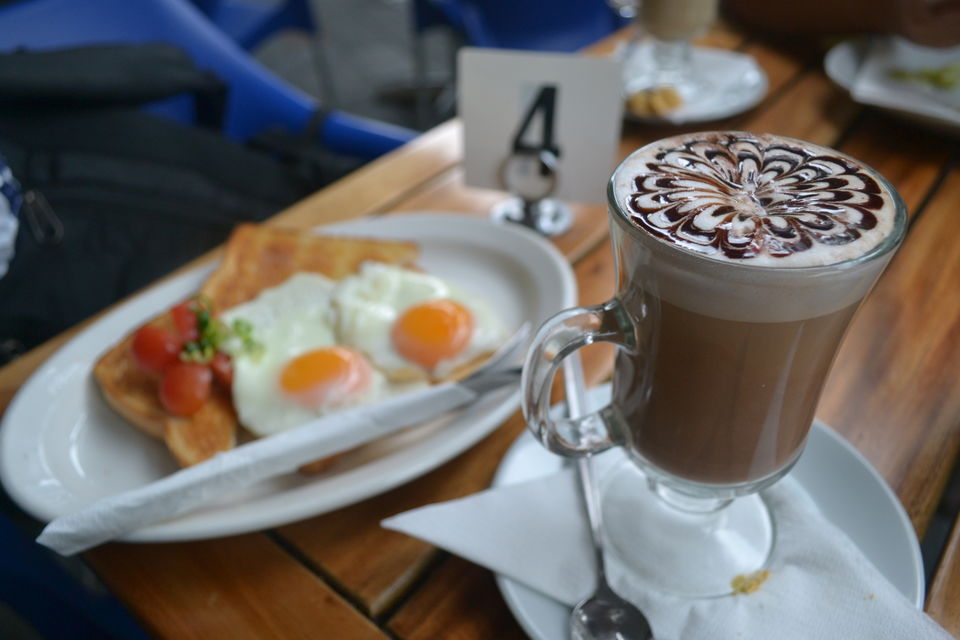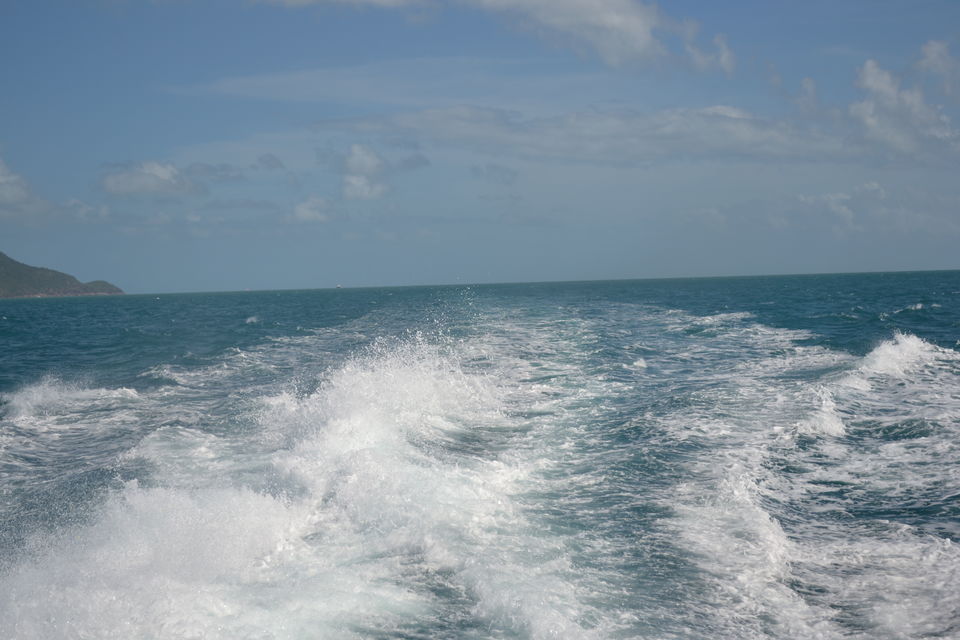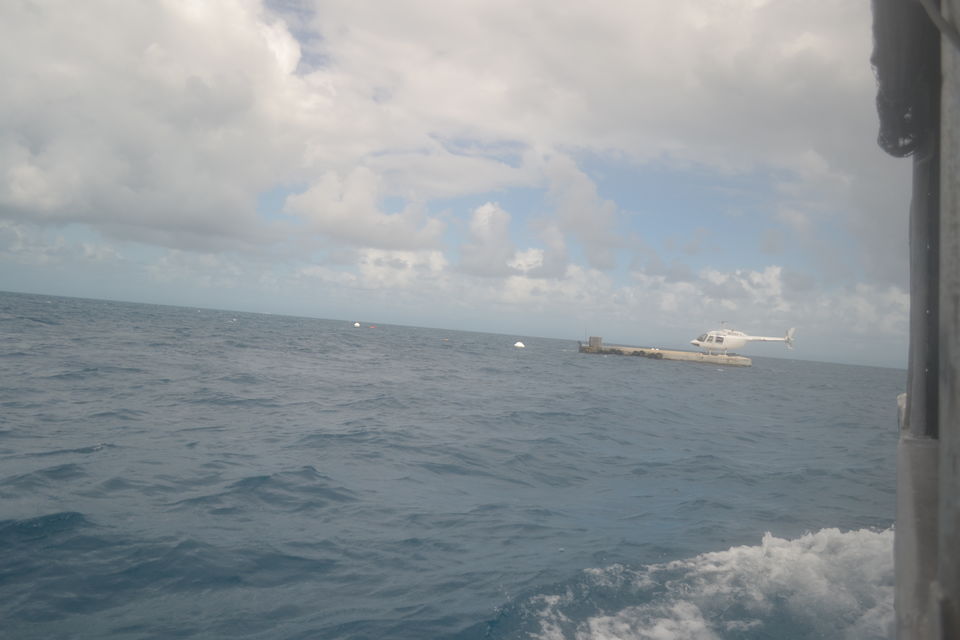 Google Cairns and it will say - Gateway to the magical Great Barrier Reef. While planning the Australia trip, Cairns was the one destination we were extremely excited about. This was going to be an adventure. All planning and booking done, we took our flight to Cairns.
But as the saying goes - Life is what happens when we are busy planning something else.
DAY 1:
Cairns weather is similar to Mumbai. Also it is one of the places in Australia which do not fall under the Day Light Savings (just a tip,we were confused as I had done the bookings before DST kicked in Melbourne and was travelling after DST in Melbourne started). Cairns ,though a city, gives more of a feeling of a town. It has an amazing chilled out air, which relaxes you as soon as you inhale it. A Friday morning looked like a lazy Sunday noon. The city and the lifestyle of the people made me feel as if - Life is one Big Holiday. We headed for our hotel - Hide Hotel Cairns. It is at the center of the City and is at walking distance to the fleet terminal. It is an awesome hotel for budget travelers. We had our breakfast in the small cafe next to our hotel.
Our first adventure was - SKYDIVING. We could barely contain our excitement, but rain god had other plans and it got cancelled :(:(. Disappointed we didn't know what to do. Our hotel receptionist suggested us to go to the City Lagoon. It is a lovely Lagoon, well maintained and free for all. We took a dip there. Later ,we wandered the city. It has a lot of cafes, pubs and small shops. A casino makes it complete tourist destination.
In the evening, we took the city bus to Palm Cove Beach. It is one hour away from the city,but the drive is beautiful. Palm Cove Beach was the first beach in Australia ,that did not have blue water. However the beach is clean. Long beautiful stretch,less crowded, palm coves and the lovely resorts nearby. It is a good spot for biking. We later realized, we did not take our camera. It was turning out to be an unplanned relaxing holiday.
Evenings transforms the city into a lively destination.Pubs and cafes filled with people partying.Music played loud.A stroll along the city sets the mood. We chose a lovely Greek Restaurant- Fetta Greek Taverna for our dinner.
DAY 2:
We had booked a trip to the Outer Reef. It is 90 mins away from Cairns. The ride is rough and people prone to sea-sickness should take a medicine well in advance. I suffered as the entire 90 mins I was vomiting, despite taking the tablet.Also the UV rays are strong,take your sunscreen with you. We did the Helicopter ride(since we had money as skydive was cancelled) over the Reef. The ride is about 10 mins and can be done just for experience. There are glass bottom boat tour and semi-submarine tour ,which offers you a peek into the beautiful corals of the Reef.We had registered for Scuba-Dive. However, i was still sick and had no strength left. I decided to not do it :(:(. I instead opted for Helmet Dive(no comparison to scuba); however as a consolation you are under water and can view the marine life and corals closely. Lastly, we did snorkeling which left me happy.
The reef is simply outstanding. It hosts a variety of corals and marine life. Outer Reef has better visibility. The life under water is marvelous and colorful literally. I was amazed to see so many different beautiful species coexisting in such harmony.
Happiness is witnessing nature in its raw untouched form.
Though the trip dint go as planned, I would still rate this as the best trip of my Australian journey.