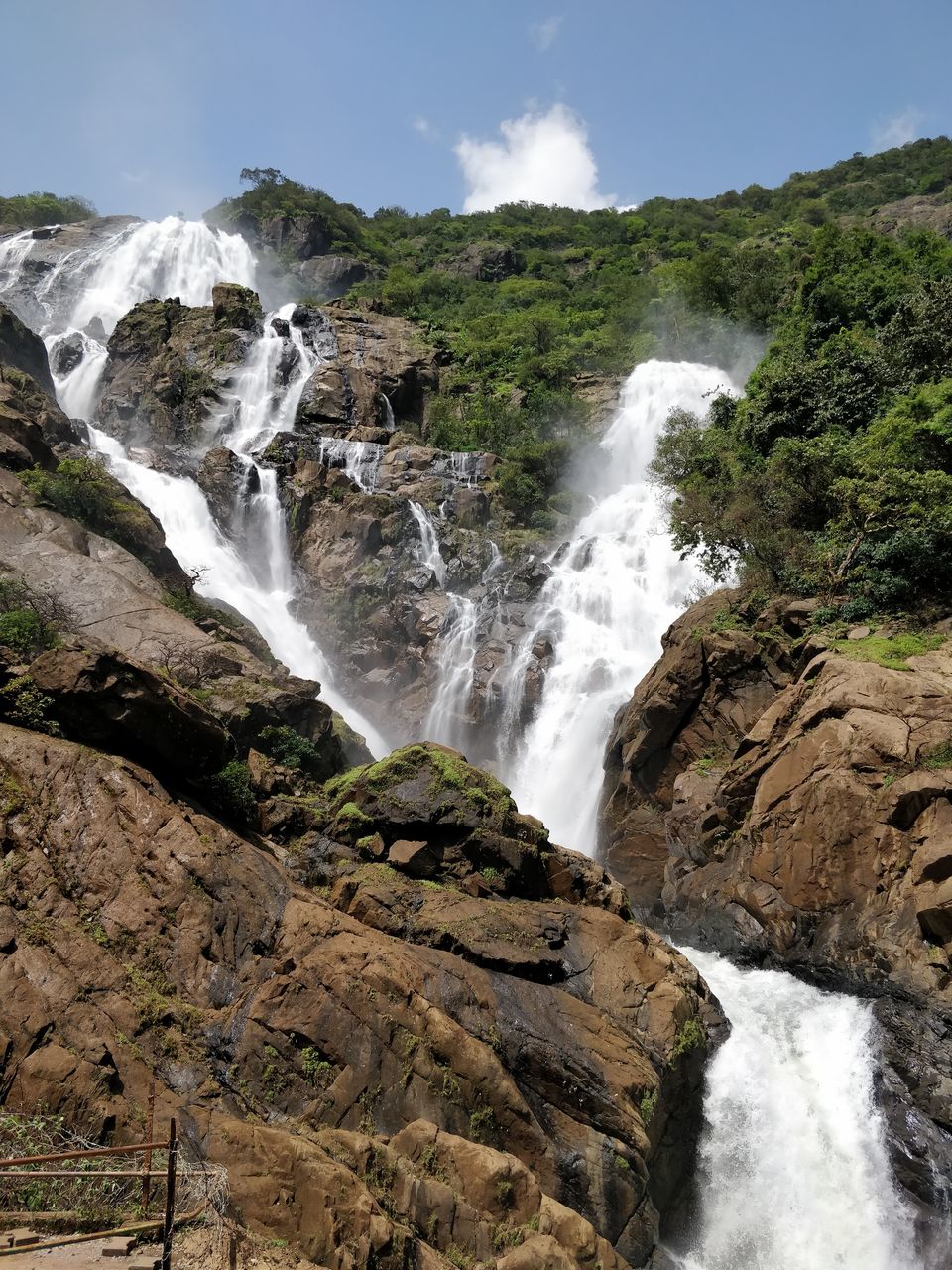 Doodh sagar means 'a sea of milk' which is exactly how the waterfalls is. It is located on Karnataka-Goa border and became popular after it appeared in the film Chennai Express. Until recently, trekking to this waterfalls was banned but now the ban has been lifted.
There are several options of trekking to Doodhsagar waterfalls. For travellers from Karnataka, especially Hubli/Dharwad/Belgaum, the best option would be to - travel by train to Castle Rock; trek for 3-4 hours from there along the railway tracks.
Note: Make sure you reach Castle Rock in the early hours of morning so that you can trek back on the same day.
We were three of us who made this plan while at Hubli in Karnataka. At the Hubli junction, we boarded the Amravati Express to reach Castle Rock.
However, we figured out during our conversation with the TT that the train stops for merely half a minute at Dudhsagar station. So, we decided we'd take a chance and hop off.
Note: I'd recommend you not to hop off at DS station if you have children or elders along with you. Also, not every train gives half a minute stop at Doodh Sagar junction. It was a chance that Amravati did and we happened to be on it.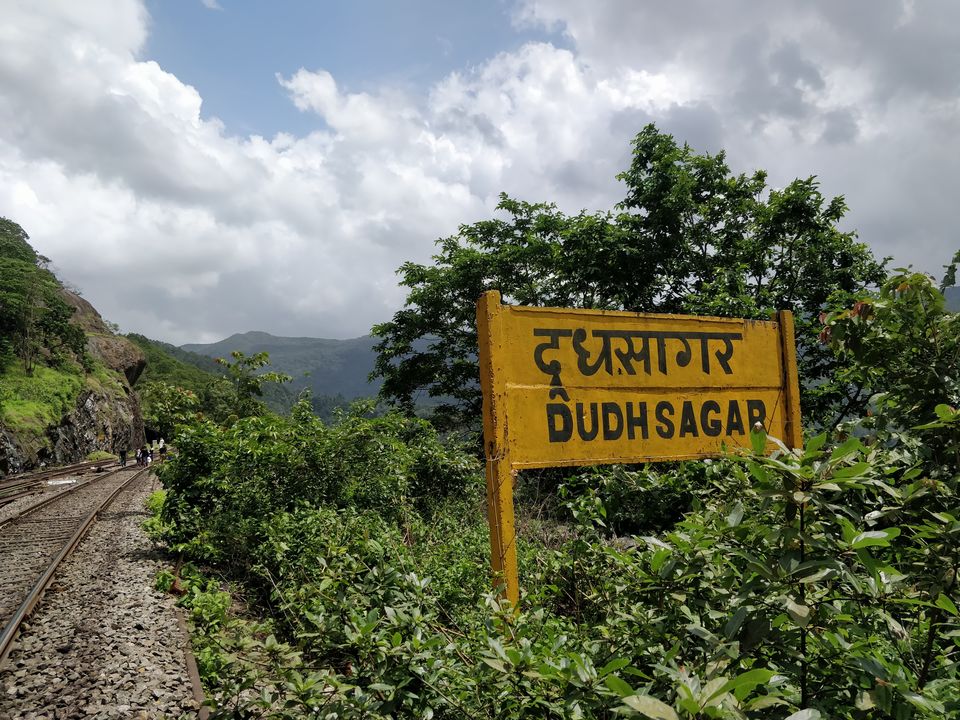 After hopping safely, we began walking along the railway track. After crossing two tunnels, we heard the roar of waterfall but couldn't see it.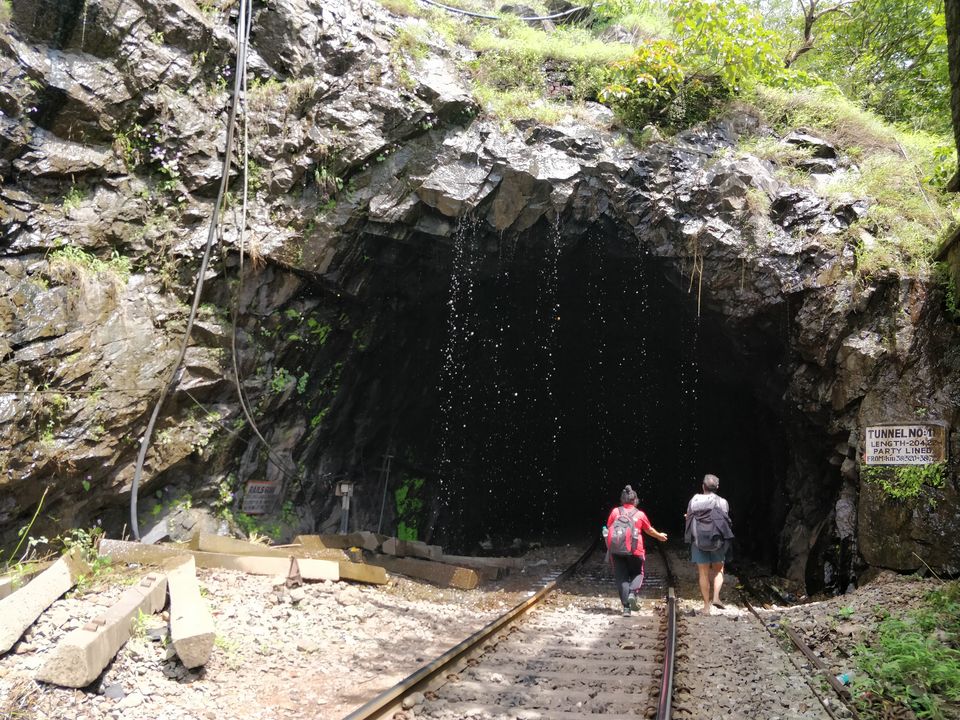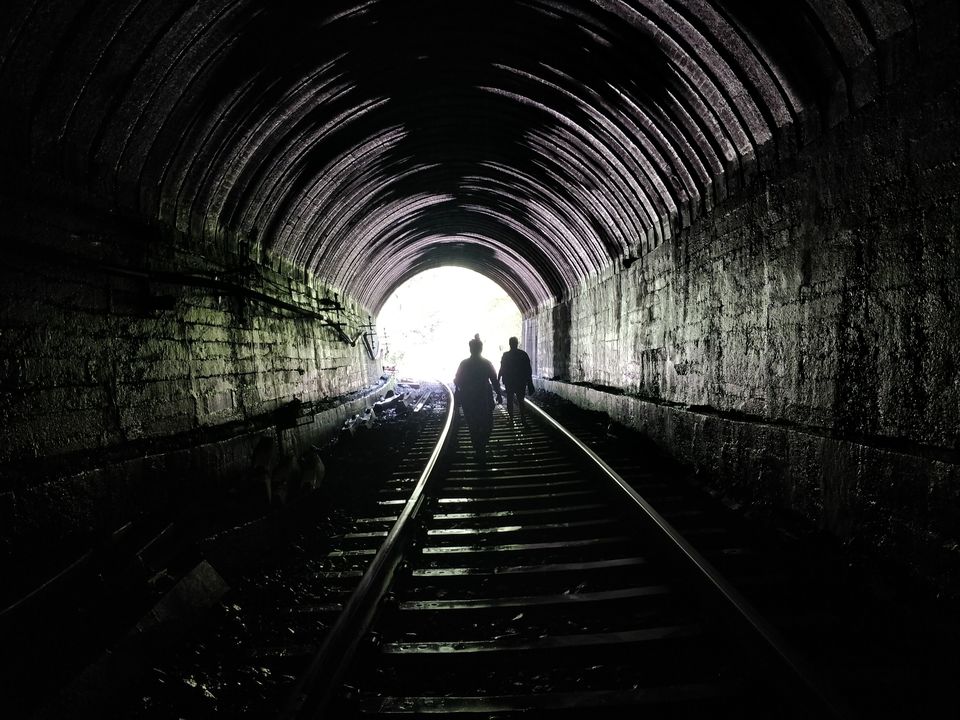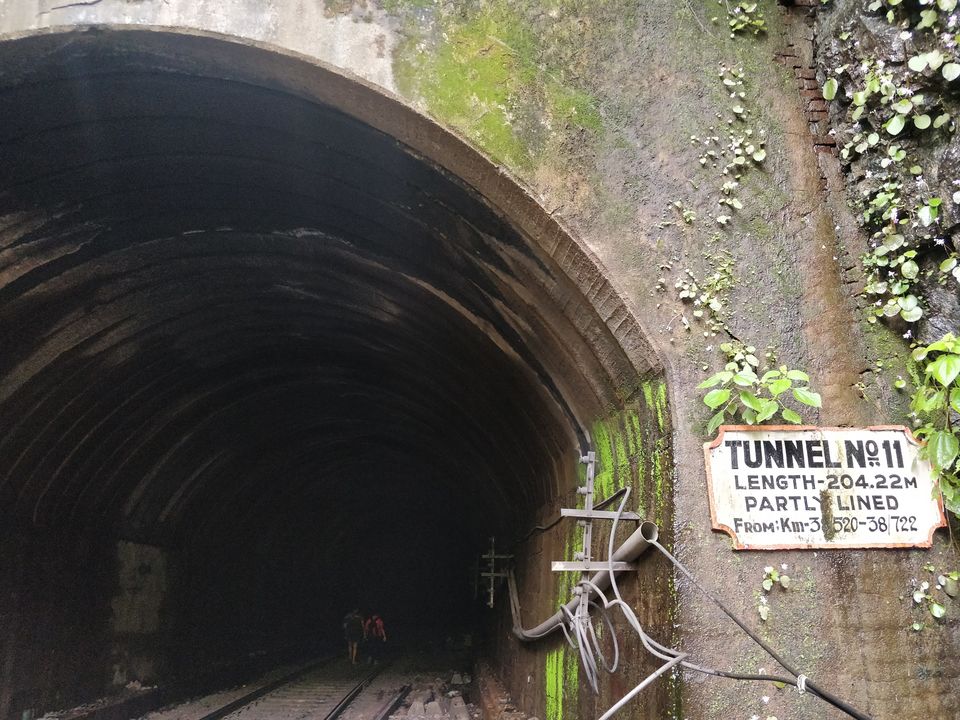 Few steps further from the third tunnel we could spot it! It was indeed milky white!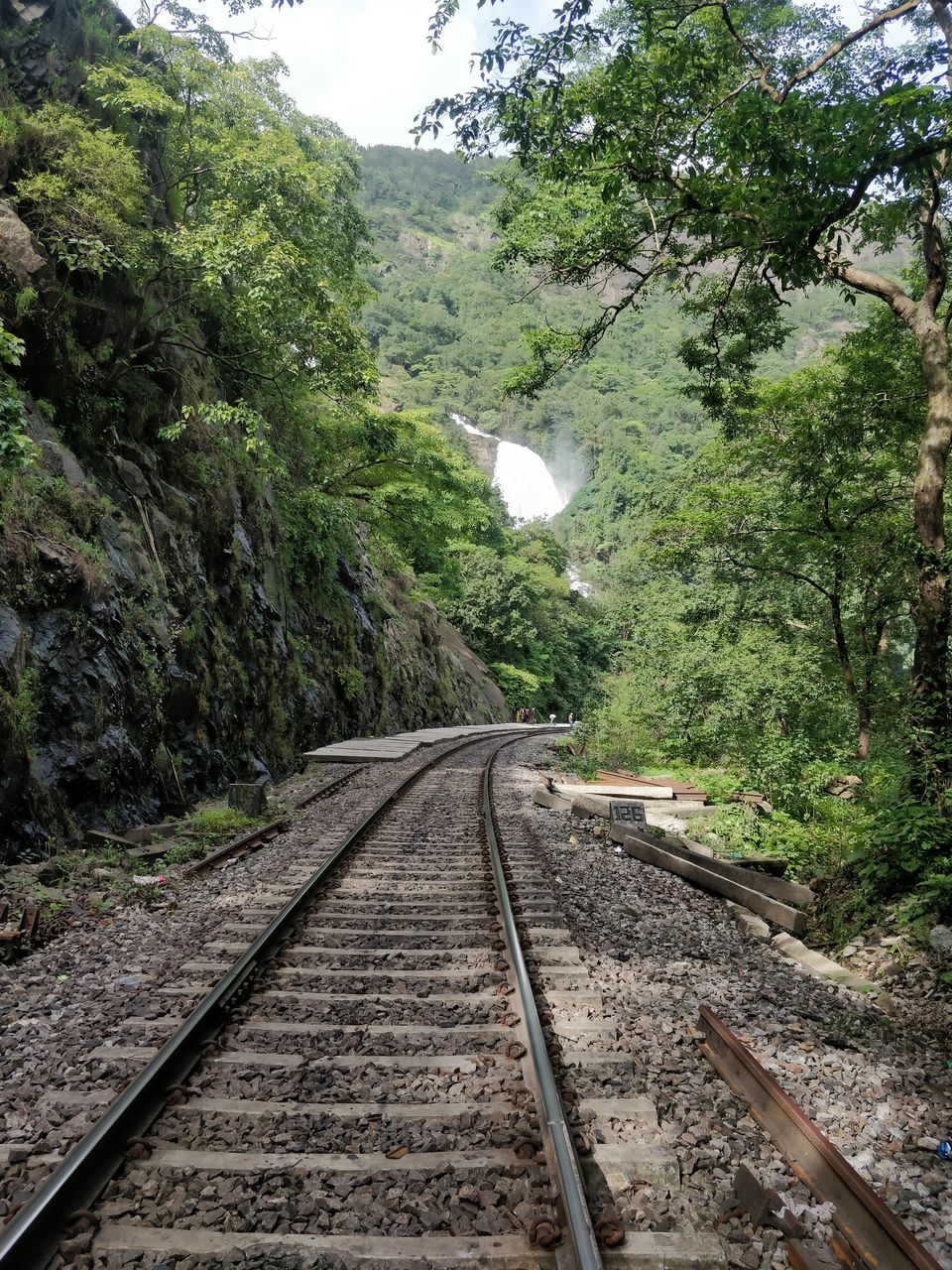 We reached the waterfall spot and were amazed! Mandovi river cascaded with such grace and beauty.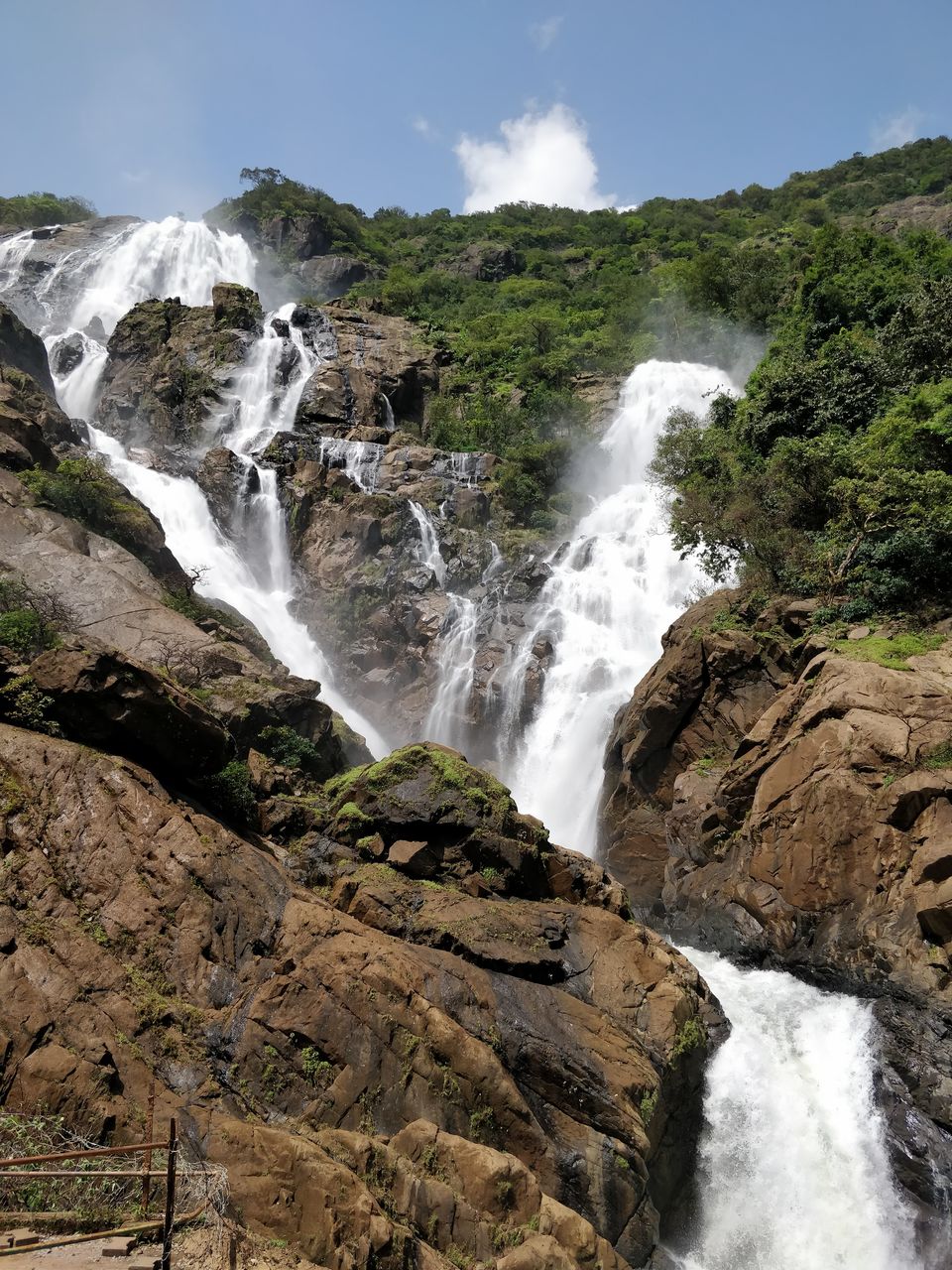 We spent about an hour near the waterfall and walked further along the tracks for sometime. We had carried packed lunch from home, so we ate there amidst the sound of the water. Our time spent there without crowds and noise was blissful. The monkeys and rail-repair workers were our only company as it was a weekday.
Note: Carry your own lunch because there is no provision of the same anywhere around. Also, carry back home the plastic you used.
At 5:40 p.m., Goa Express was expected to arrive. We were informed that it would stop at Doodhsagar junction, again for half a minute. We managed to climb into it and head back home.