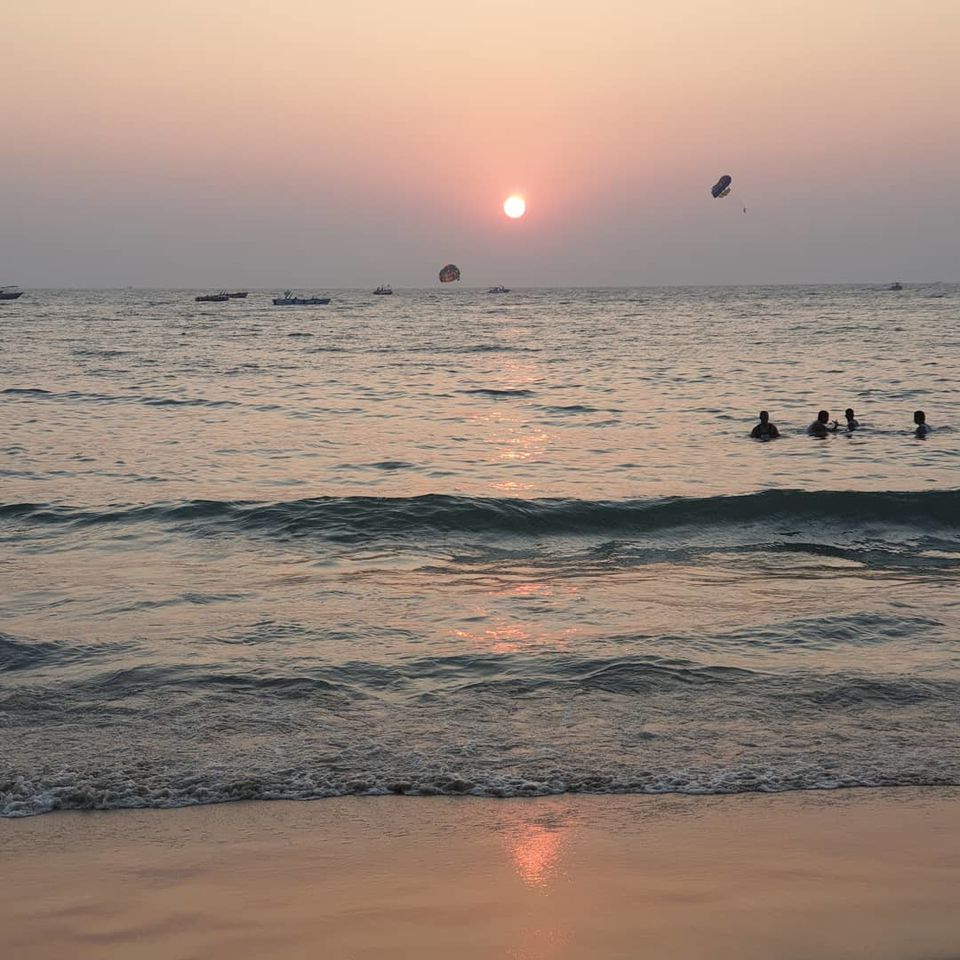 Yes, you read the title right: Goa – The Land of Beaches. After watching 'Dil Chahta Hai', I always wanted to visit Goa. As mostly Goa plans get cancel, but I with my 3 friends made it successful. We decided to celebrate New Year in Goa as we heard that for New Year Celebration Goa is best in India.
So, I took flight from Jaipur on 29th Dec.2019 Morning and reached Goa in Evening via Hyderabad. It was around 32 Degree that time in evening in Dabolim Area. I reached Hotel at 7PM in Calangute Area. We made a sudden plan to visit Baga Beach. Goa has plenty of options for best Food. We relaxed at Baga Beach and Party was already ON at that time.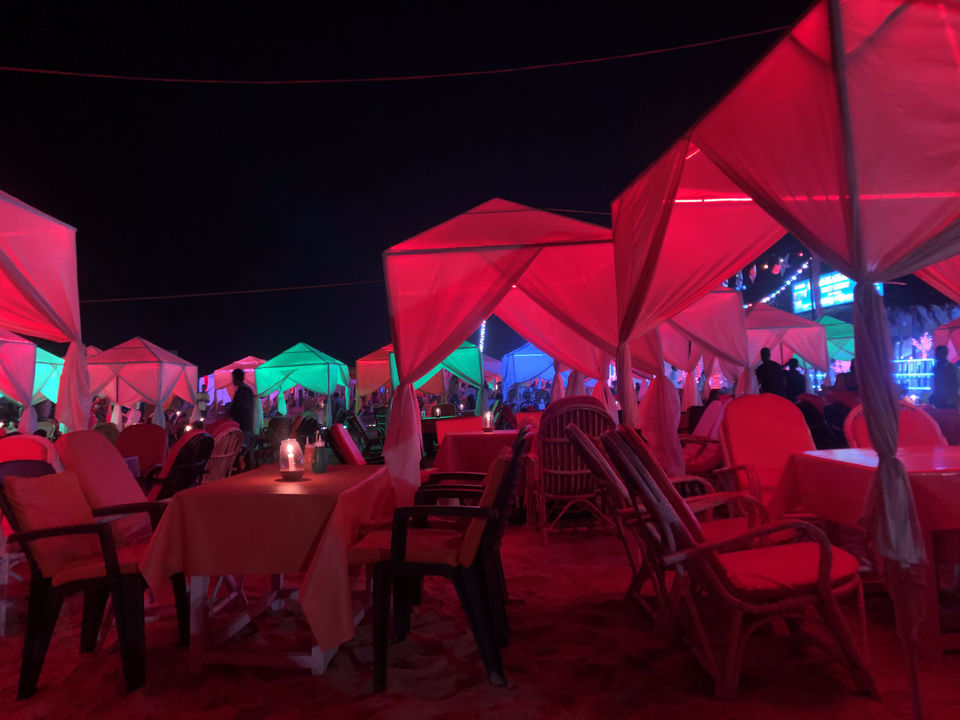 Next Morning, We started exploring all the North Goa Beaches in sequence by walking and covered Baga Beach, Calangute Beach, Anjuna Beach, Candolim Beach and last Sinquerim Beach and Aguada Fort. The amount of Crowd was huge.
Very popular beach in Goa is the Baga Beach that is renowned for its water sports, parties and an amazing nightlife along with delicious seafood that is served at shacks.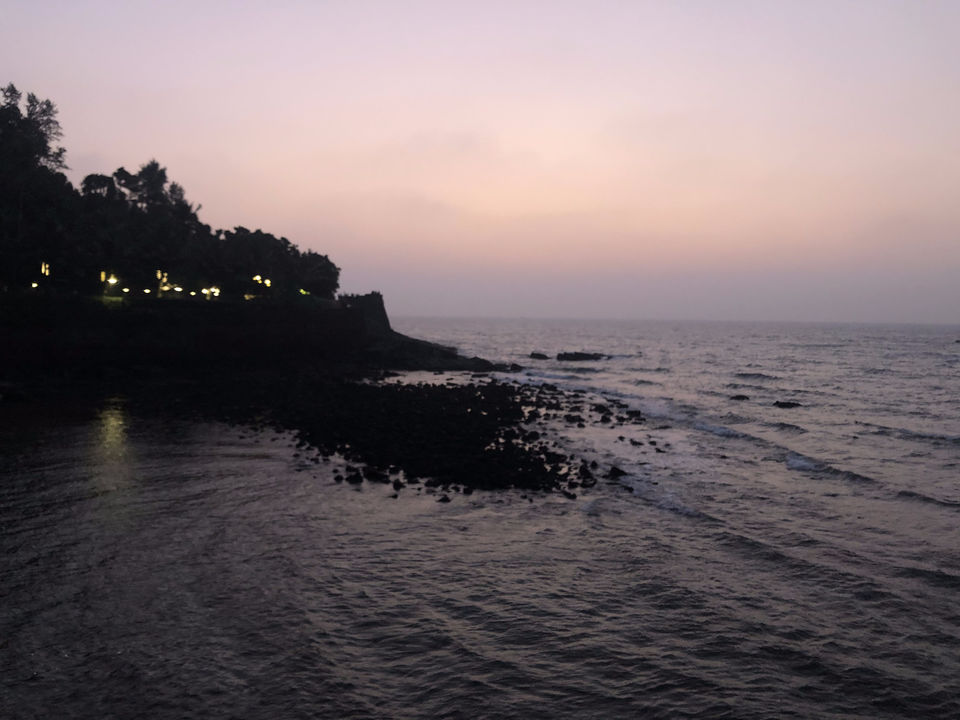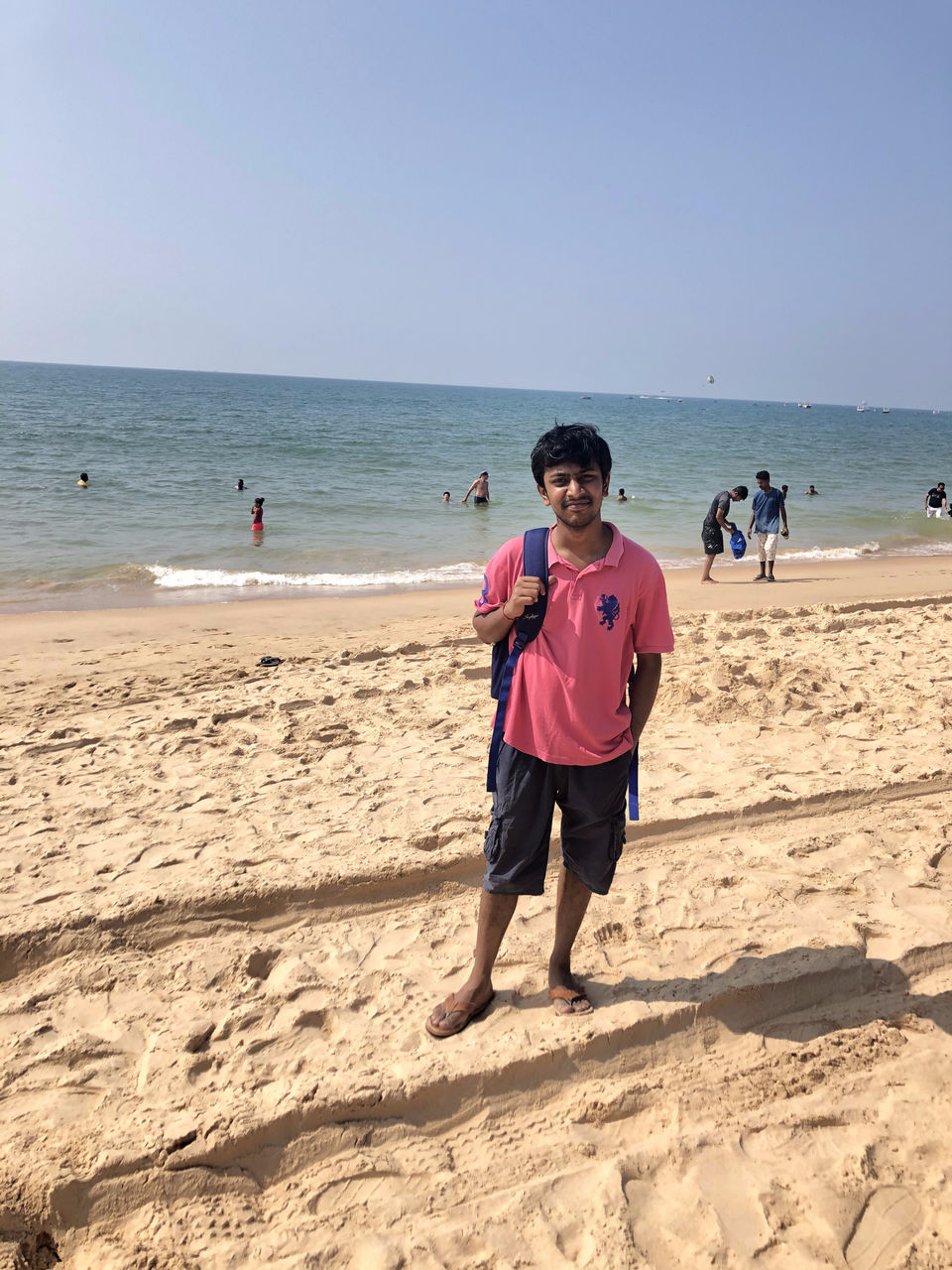 The beach that is in top beaches in Goa is Candolim beach. Situated at a distance of 13 km at north of Panaji, this beach hosts thousands of tourists and visitors every year. The long stretch of road that leads to Candolim beach has a line of restaurants and many shops selling all kinds of stuff. Though it is very close to Calangute beach, it is comparatively a lot less crowded. The laid back vibe, beautiful sunset views makes for a perfect place for people who love visiting beaches to unwind and relax.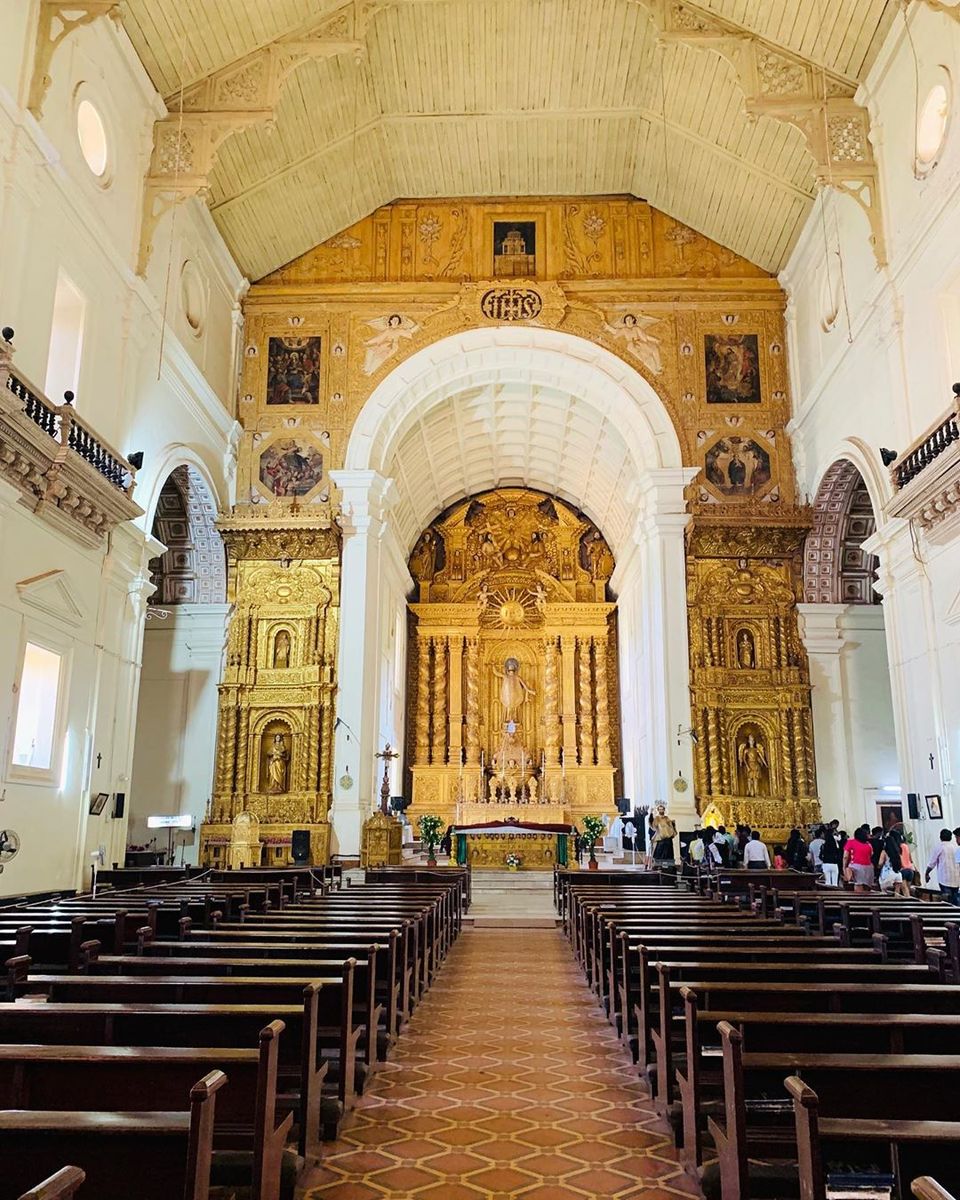 On 31st, We went Old Goa Churches I.e. Basilica of Bom Jesus and Catholic Church of St. Francis of Assisi. They have their own significance. As Goa being the Land of Beaches, these two Church also attracts tourists. When plague decimated Old Goa in the 19th century, the capital was moved a few miles west to Noa Goa, or New Goa, now known as Panaji or Panjim, the capital. There, you'll find the whitewashed Immaculate Conception Church, originally built in 1600, with zigzag steps modeled after Bom Jesus do Monte in Braga, Portugal. Stroll through Fontainhas, the colorful Latin Quarter, where you'll find old villas splashed in shades of marigold, turquoise and emerald, and fountains and handmade Portuguese tiles aplenty.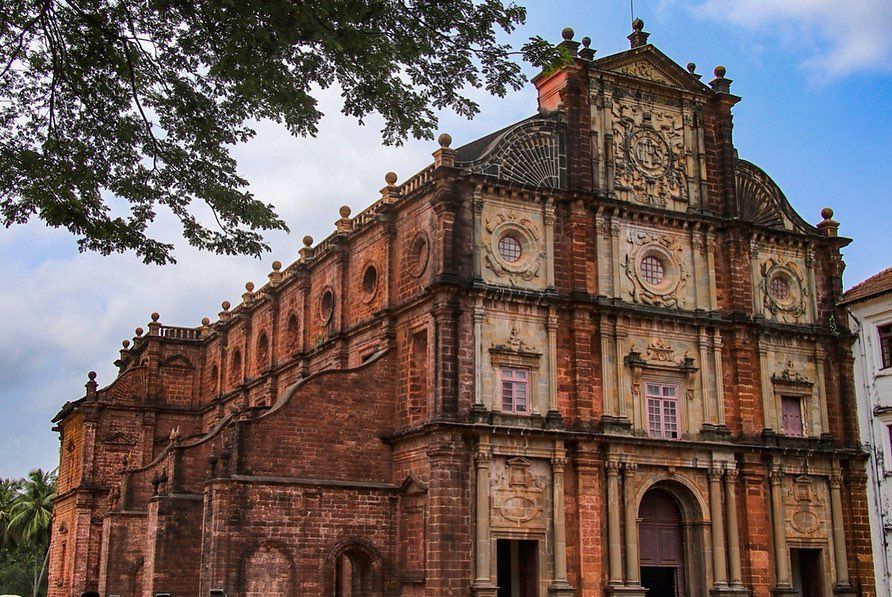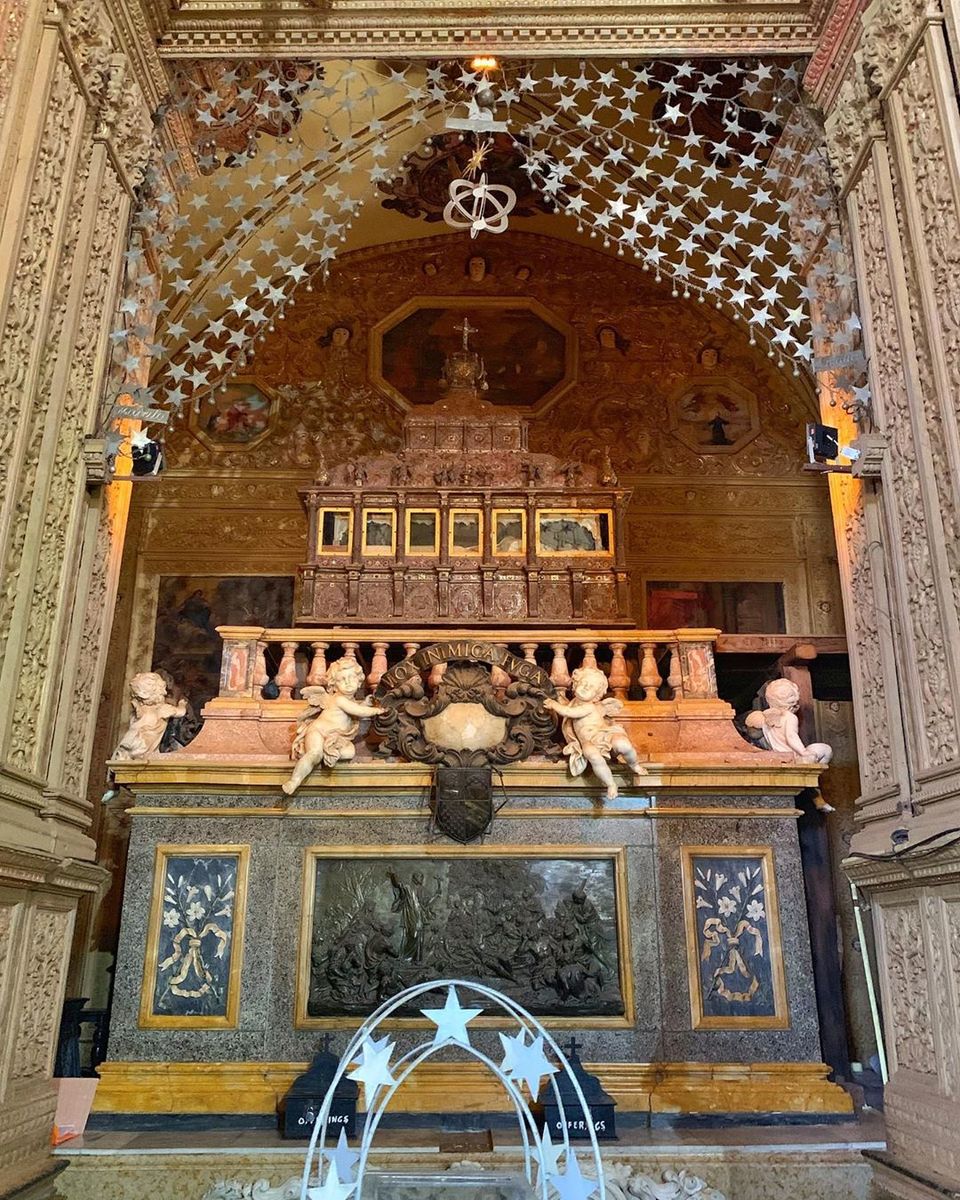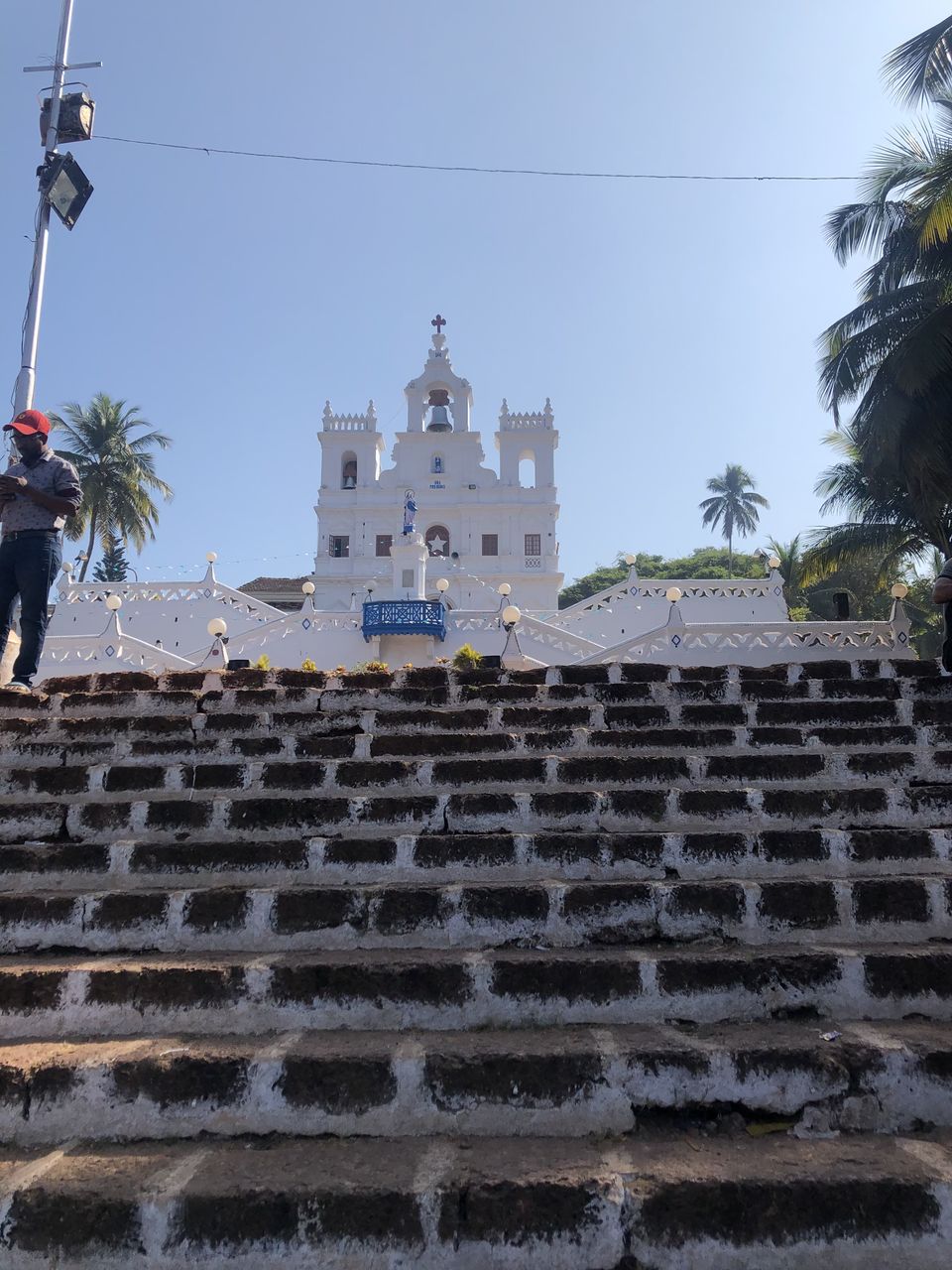 Immaculate Conception refers to the belief that God protected Virgin Mary from the taint of original sin from the moment she was biologically conceived by her mother St. Anne. In other words, Mary was blessed with 'sanctifying grace' that normally is delivered during baptism after birth. The long-held solemn belief was later converted into a formal dogma by the then Pope in 1854.
This church can be seen in various movies like Simmba, Mujhse Shaadi Karogi, etc.
Dona Paula and Miramar Beach are also good options in Panaji.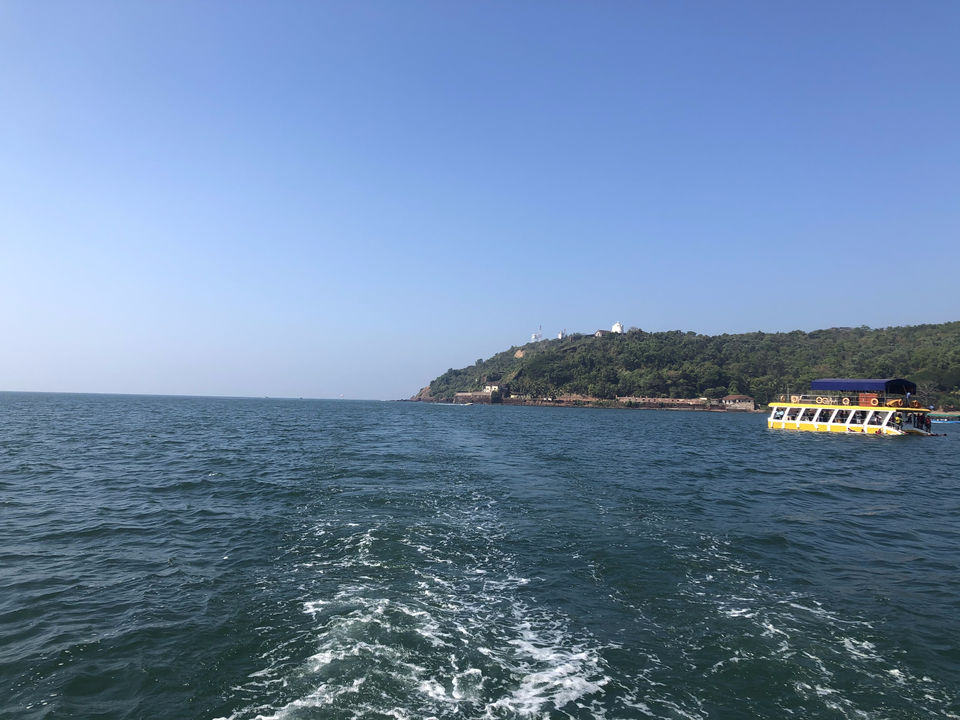 One first Morning of New Year 2020, We headed towards South Goa and Dudhsagar Falls. The majestic cascade of white water, gushing over the steep, nearly vertical face of the mountain from a spectacular height of 1017ft; is both breath taking and awe inspiring, making one aware that there are many forces in nature much more powerful that the human mind and body.
The name 'Dudhsagar' literally translates to 'sea of milk' which many believe is an allusion to the white spray and foam that the great waterfall creates as it cascades into the waters of the lake. The falls are at their zenith during the monsoon season, although they are a popular attraction all year round.
What Baga, Calangute and Candolim are to North Goa, Palolem and Colva are to the South. Except for the fact that they're much calmer abodes and the clientele here is usually much quieter for whom Goa is not just about drunk carousing but also about worthwhile musings against the backdrop of a setting sun in a place where nobody disturbs the flow of your thoughts and nobody judges you if you stay still staring into nothingness for hours at a time.
Main tourist attractions in South Goa are - Mangeshi Temple, Cabo De Rama Fort, etc.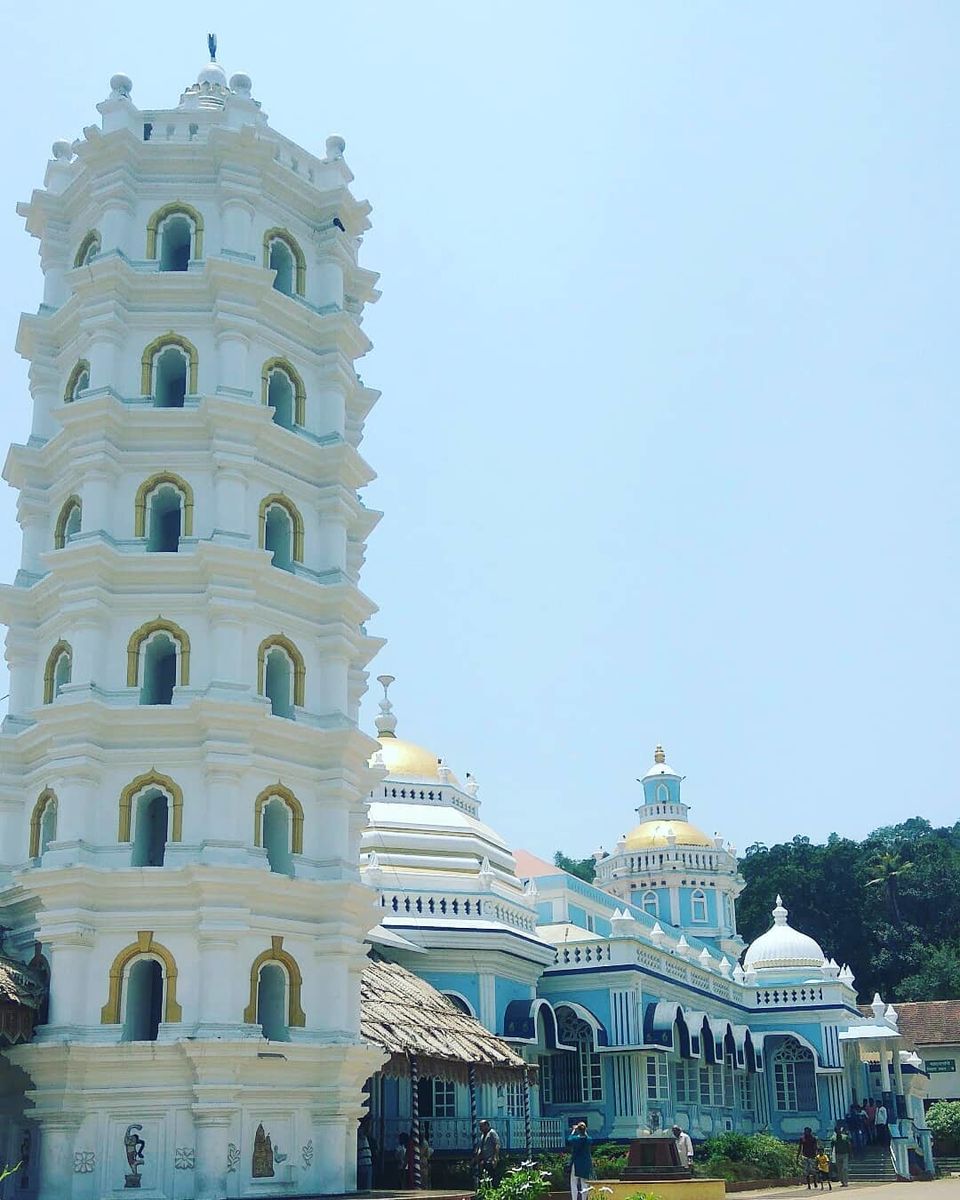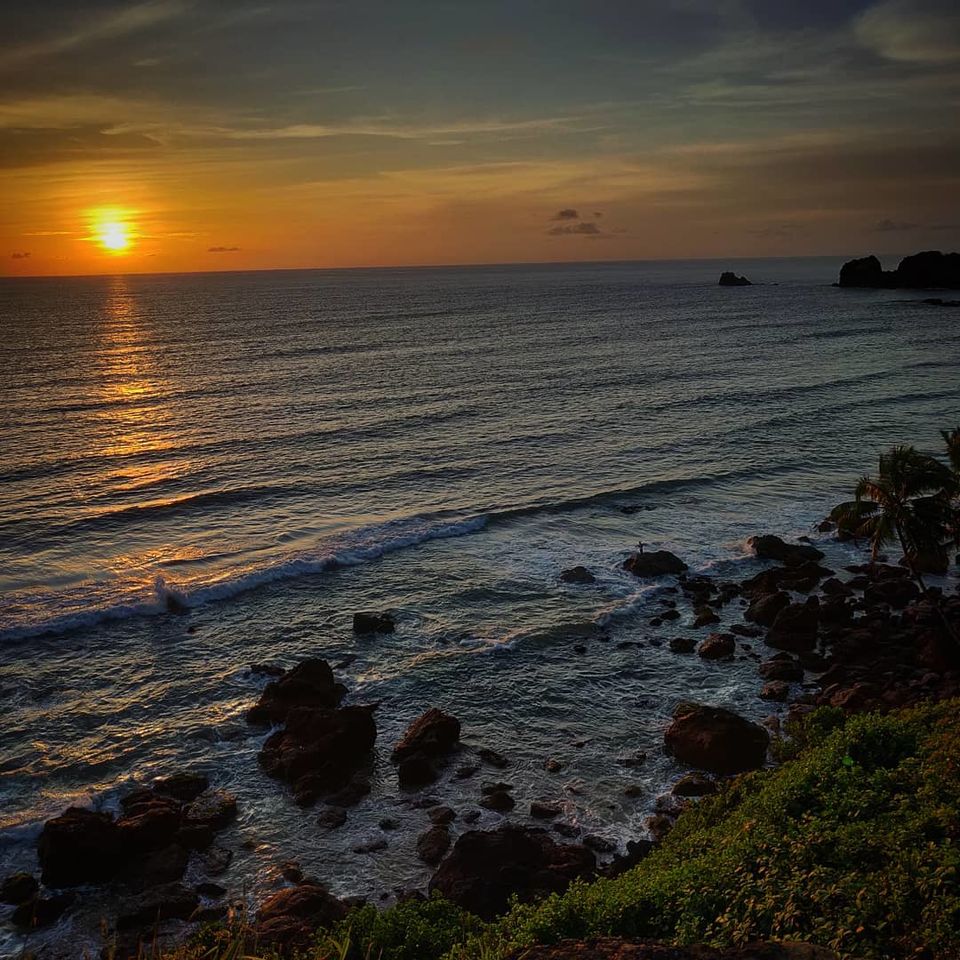 Cabo De Rama was constructed by the local Soonda rulers, who ruled from here. But the Portuguese took it over after their arrival in Goa by defeating the local kings.
Last Day of Goa we spent doing Water Sports at Malvan Island- Scuba Diving, Bumper Ride, Banana Ride, Speed Boat, Jet Ski and Parasailing.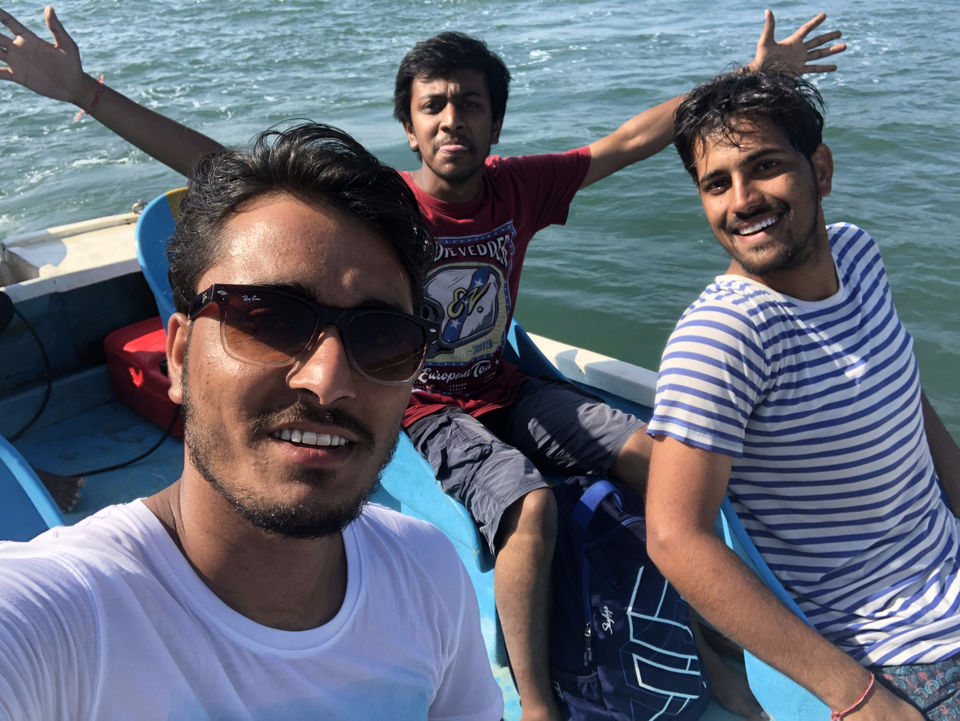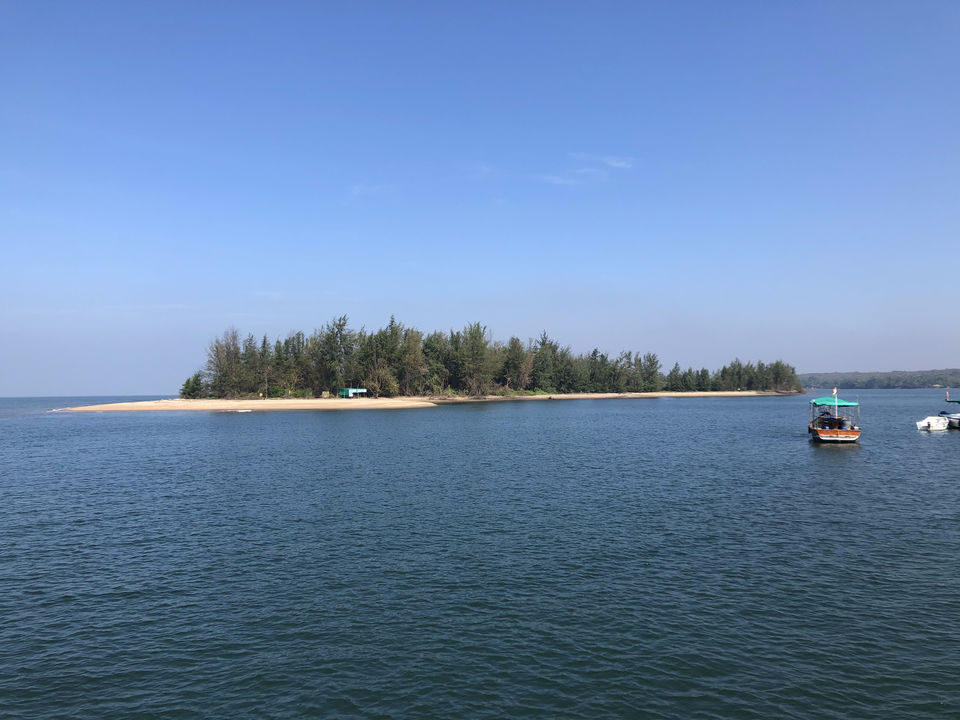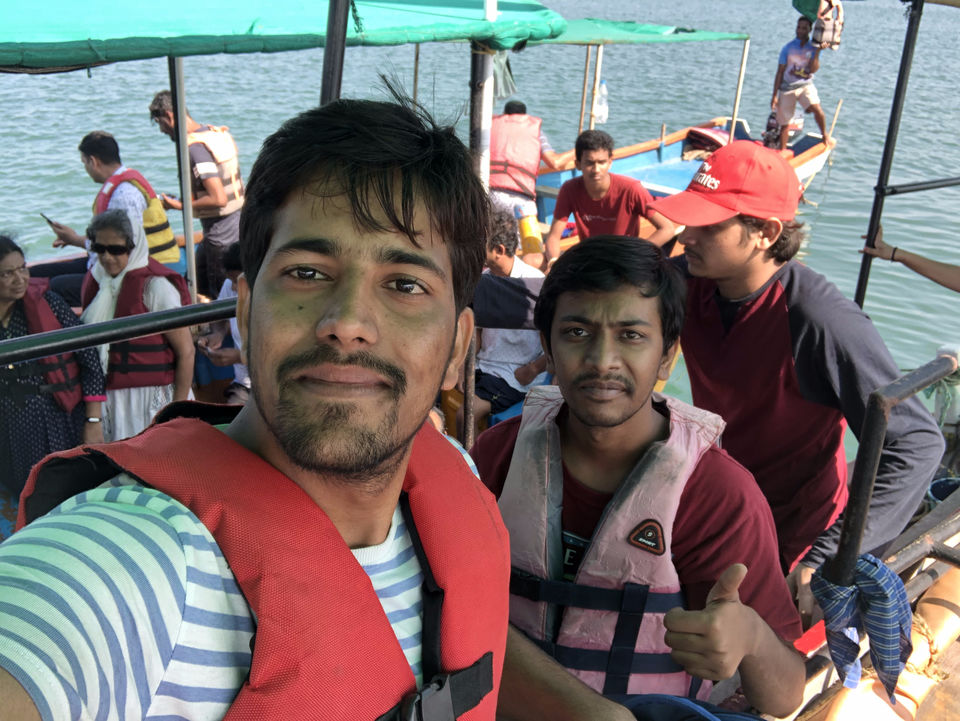 Water Sports are best option if you are an Adventure Lover. The combo of all 6 Water Sports comes at a cost of around Rs. 2,000 during New Year and around Rs. 1,600 during off season. I personally liked Malvan for Water Adventure as it was not that over-crowded.
At last, Goa is best option for New Year with Friends. It will be a costly option but enjoyment is more important.
#Lockdown