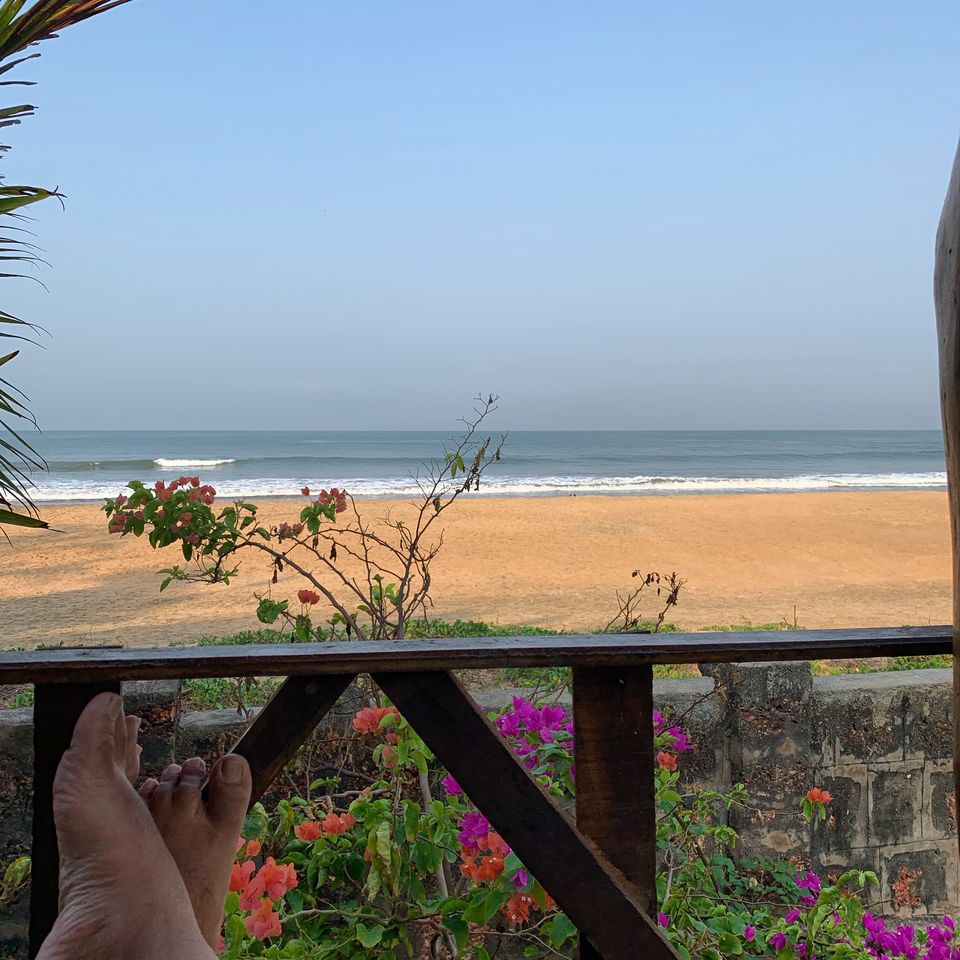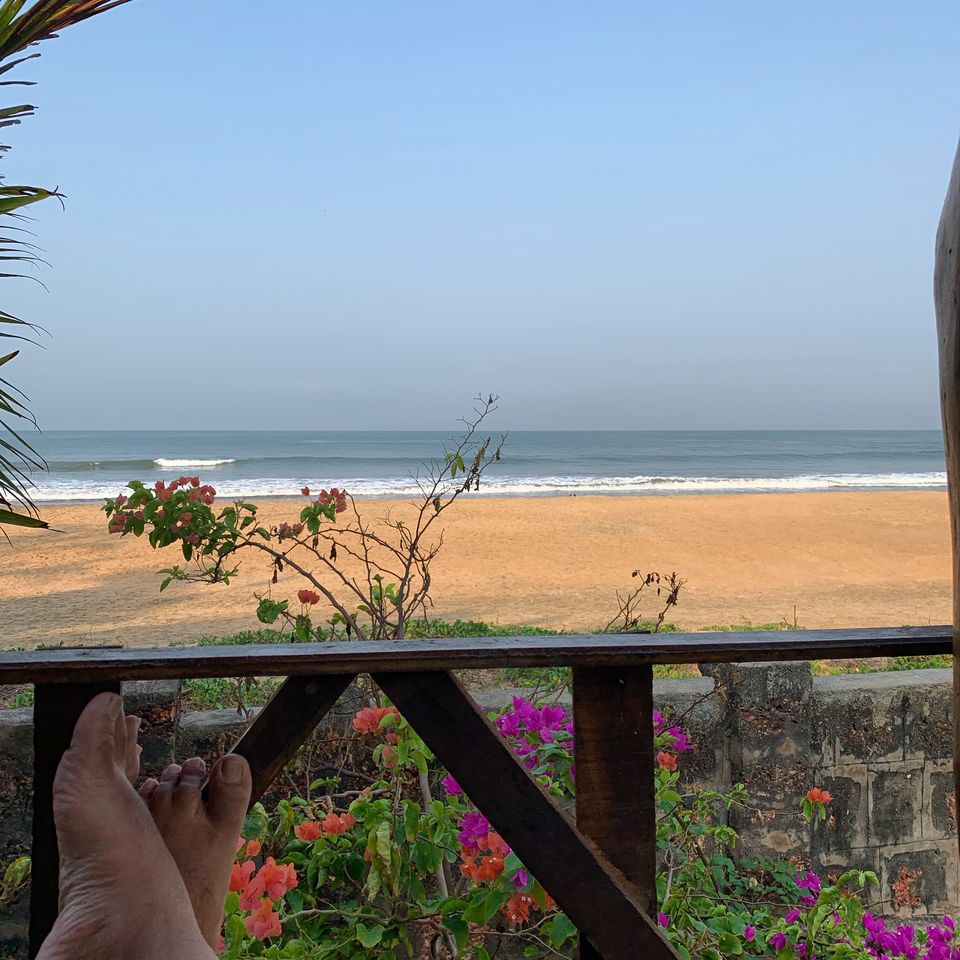 Goa, arguably has one of the best coastlines in the country, great food, great night life, great golden sand beaches and some luxury experiences.
However my version of Goa is a little different and I am hoping all of you enjoying reading it and probably try it out yourself.
I have to admit that I have traveled a lot to Goa and my transition of places has just evolved and gotten better with time. Today I am going to tell you about one of my best experiences in Goa in a small little place called Canacona.
For a lot of you who don't know where it is located , let me tell you its at the very south tip of Goa, almost touching Karnataka. It doest take a while to reach this place but trust me once you get there the experience is just sublime.
So me and a friend decided to drive down to Goa, take a break from the hectic and busy life in the Mumbai metro. A piece of advice (when you are following Google maps, please do ask people on the way about the route, coz we just drove to a dead end by google and had to take a detour for 4 hours).
Canacona, is about 15 mins from Palolem which is a much more commercial space and famous amongst tourists. As we reached the main market at Canacona we took a right and drove for another 20 odd minutes deep into the villages, each mile crossed we kept getting closer to the beach and finally we stumbled upon a blue bridge. Its the only bridge which enables you to go towards your hotel. One car a time...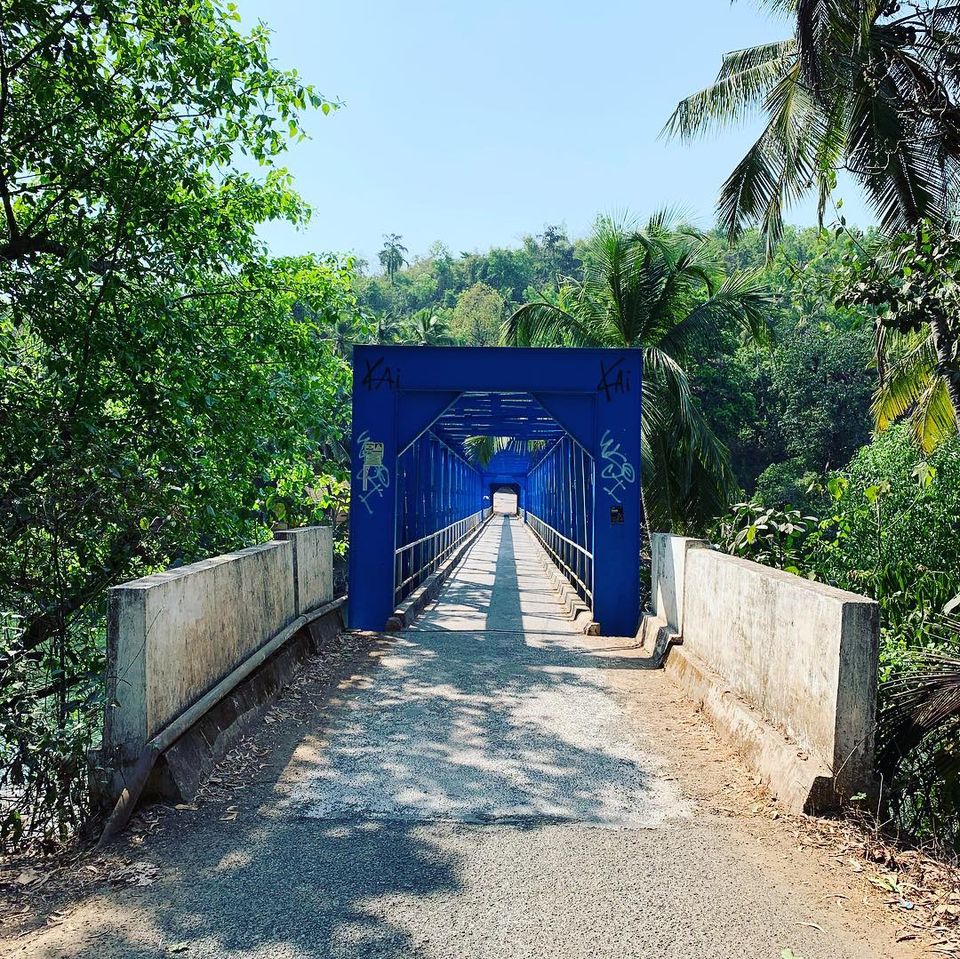 Post crossing the bridge in a little while there we were at our hotel called 'Neelchand'. A small little property with only 6 cottages organised in a semi circle and named after the planets (note that this hotel is closed during monsoon as they tear down the whole place and put it back up post rains), lovely green grass spread, a beach facing restaurant and a gate which takes you out to an almost virgin beach.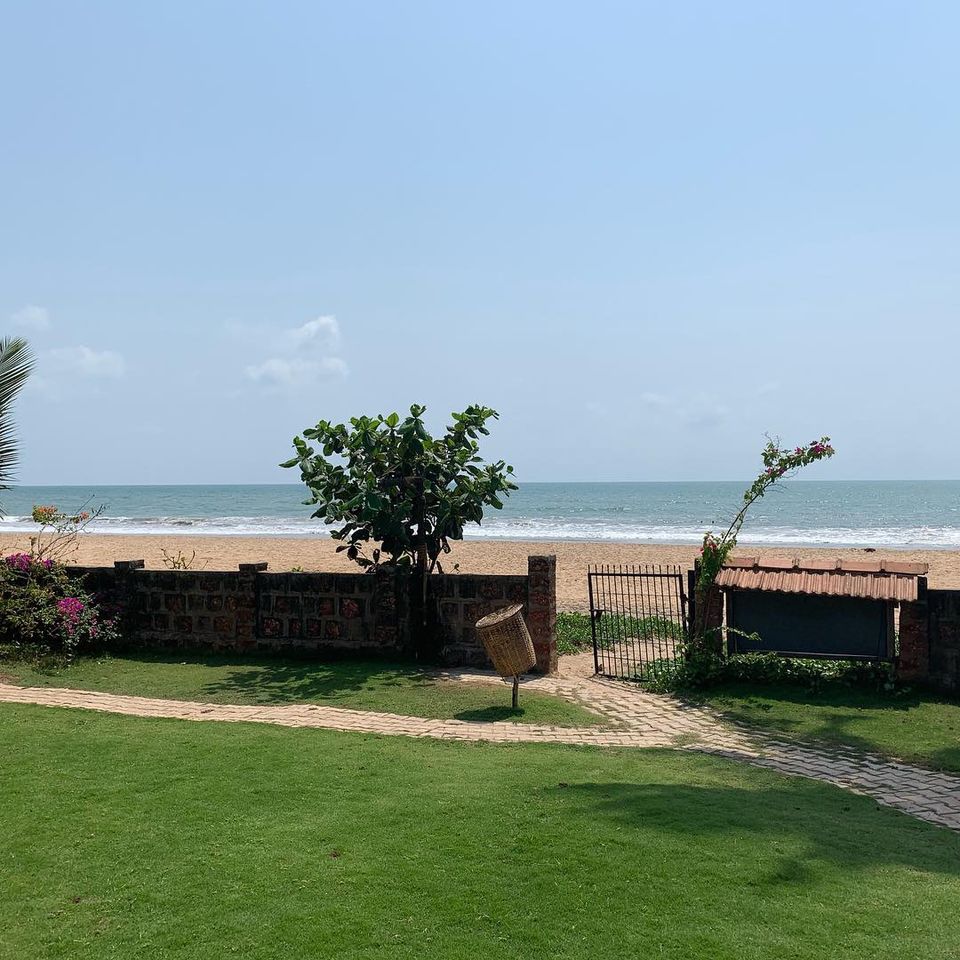 So the hotel has cottages and all of them face the beach so that is a big thumbs-up if you ask me. The rooms are nice, clean, made of wood, well maintained and airy. The garden has soft grass with small pathways leading to the beach and the entire place is very eco friendly in its approach.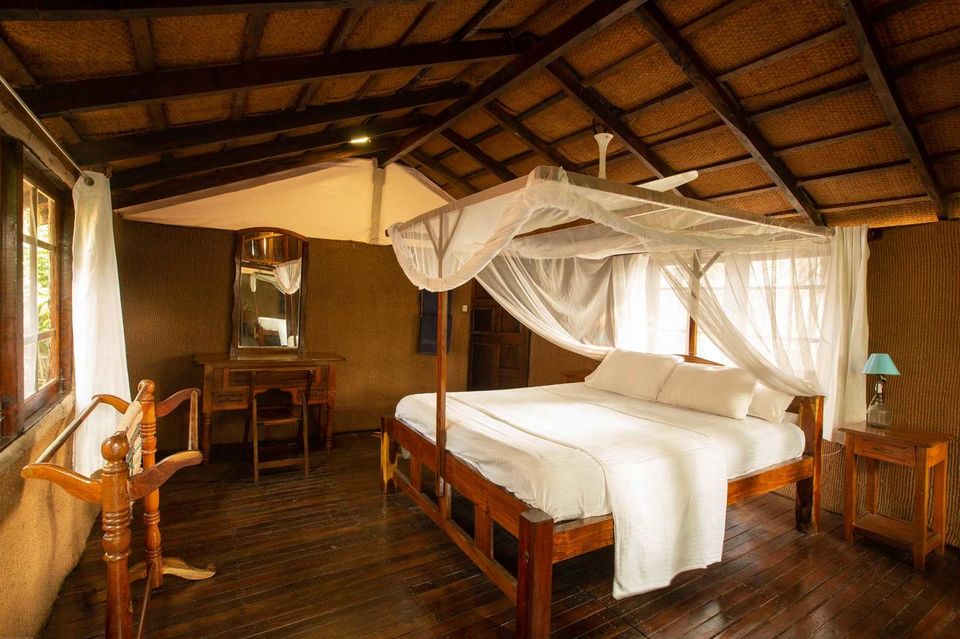 The sea facing restaurant is very well positioned but has a limited menu. The food is palatable and reasonably priced. As its a quiet , small little place the restaurant shuts down by 10pm. However the guard is a friendly guy and will stay up incase you need some supplies late in the night.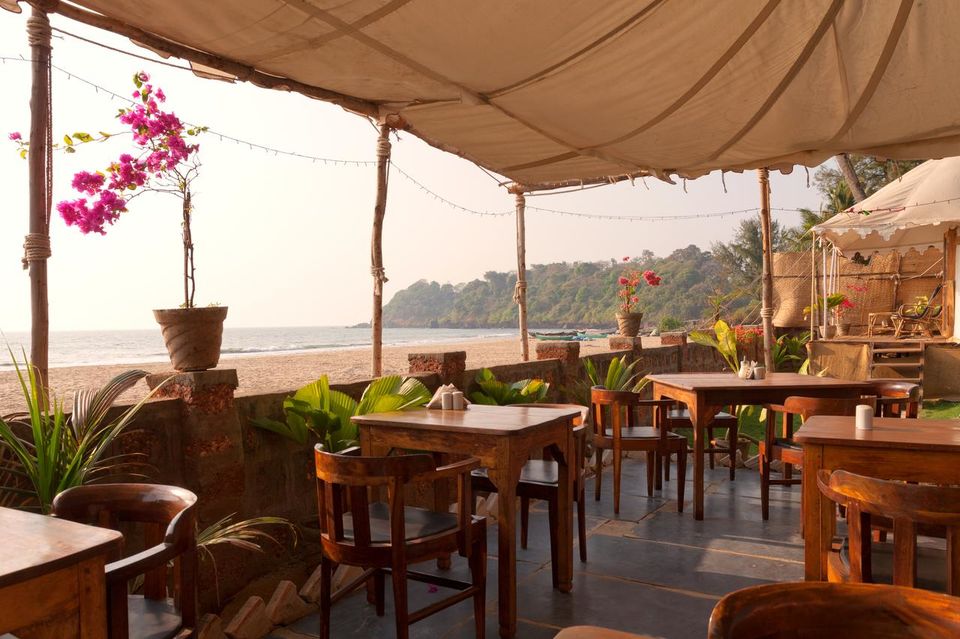 I have seen many places and beaches in Goa and this by far is one of the best beaches I have experienced. Its clean, well maintained, soft sand, almost blue water and all this with not many people. Yes it hardly populated and that what I loved about it the most. You can just do what you want and when you want on this beach. But let me warn you that unlike other beaches I haven't experience waves like this in Goa. Yes they are ferocious, huge and strong. So be careful but enjoy the living hell out of this pristine paradise (don't worry there are life guards on duty).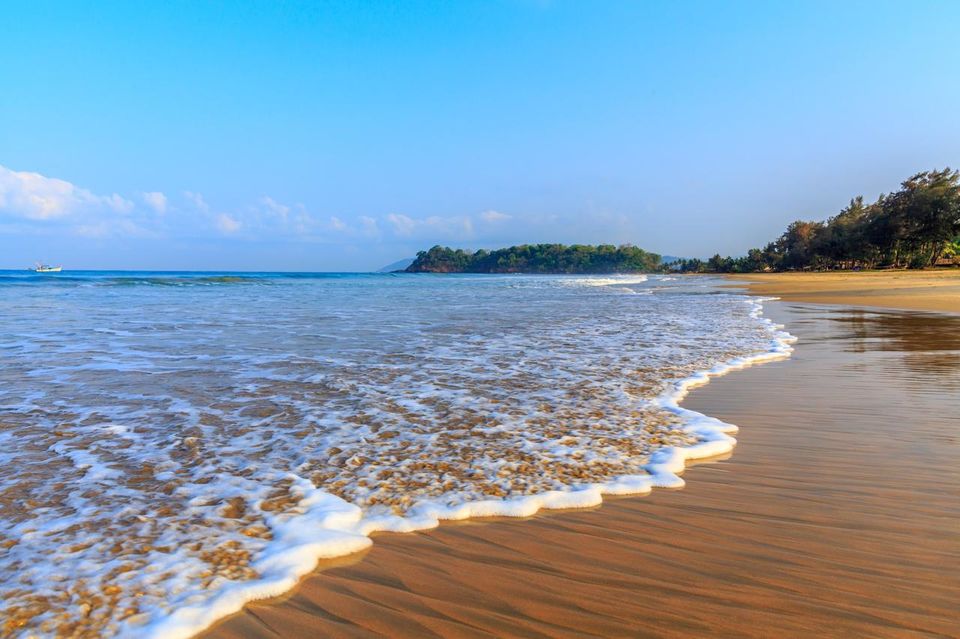 So we rented a scooter (there was no way I was driving my car back n forth on the blue bridge) plus who goes to Goa and doesn't rent a bike. Rode around to some places but most importantly we went to explore places to eat and pick up our little picnic basket of chips, beer etc etc..
As I mentioned earlier that Palolem is just 15 mins away and that was our very first ride. We went for lunch to this place called Sameer Bar and restaurant. I had heard that you get amazing local thali and it was so up my list to indulge in local cuisine. It had a variety of things in small bowls served with rice and papad ( a must try for all). Over the next few days went to some famous joints as well which includes Dropadi Bar and restaurant. There are many more to choose from as Palolem beach is very commercial it has many places, pubs, water sports, shopping etc.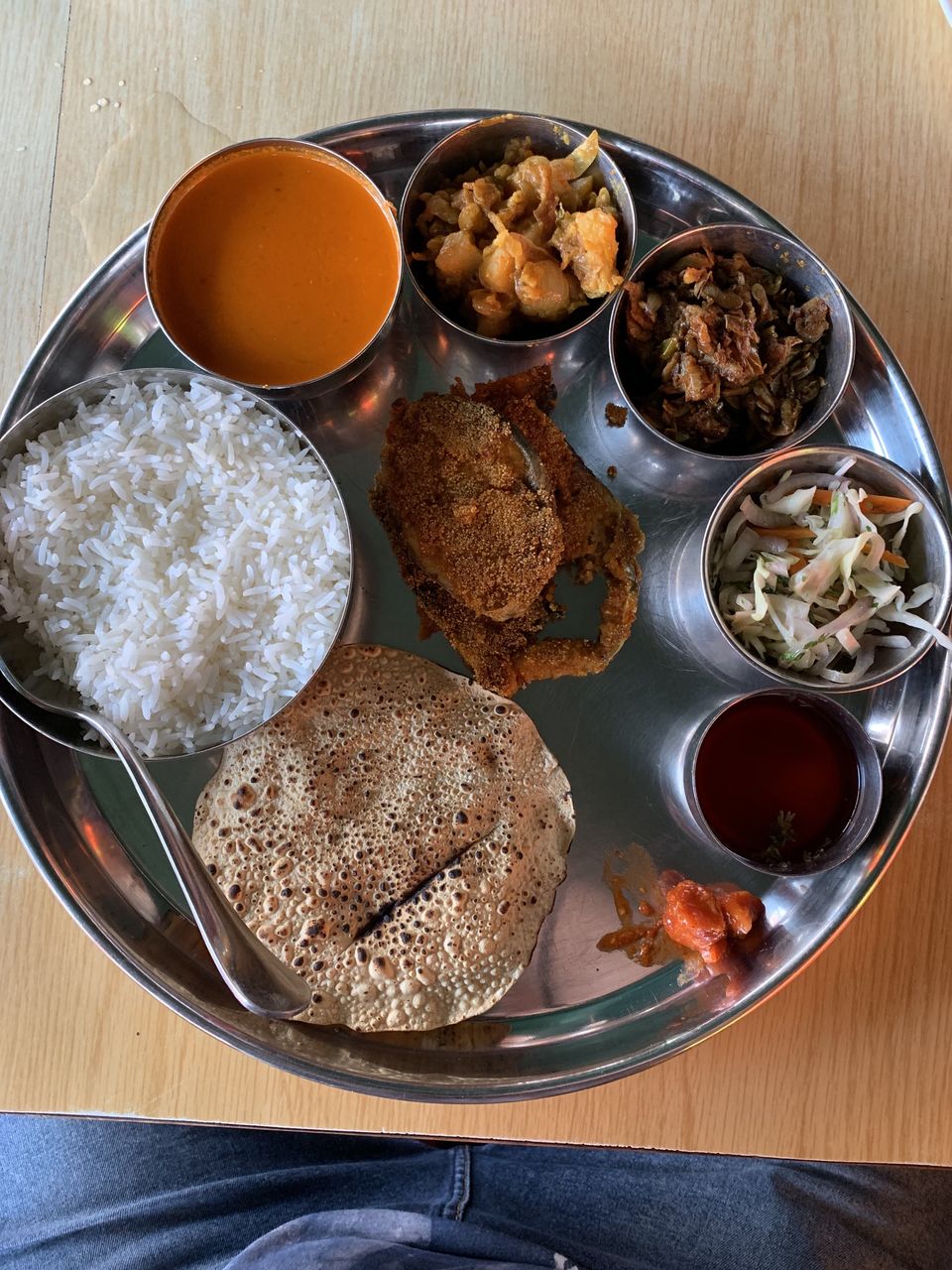 That was our only adventure of riding down towards Palolem for some great food and booze. For the rest of our time we just spent the day and nights at the hotel by the beach. This place has an underlying appeal where you dont want to go anywhere else along with that crystal clear sound of the waves as it hits the shore.
One night we were just listening to our music, sipping some beers, sitting in the cold sand at the beach talking when I happened to look towards the sky and I was speechless. There it was a remarkable sight of the sky filled with stars of different sizes and illumination. It was definitely a view not missing.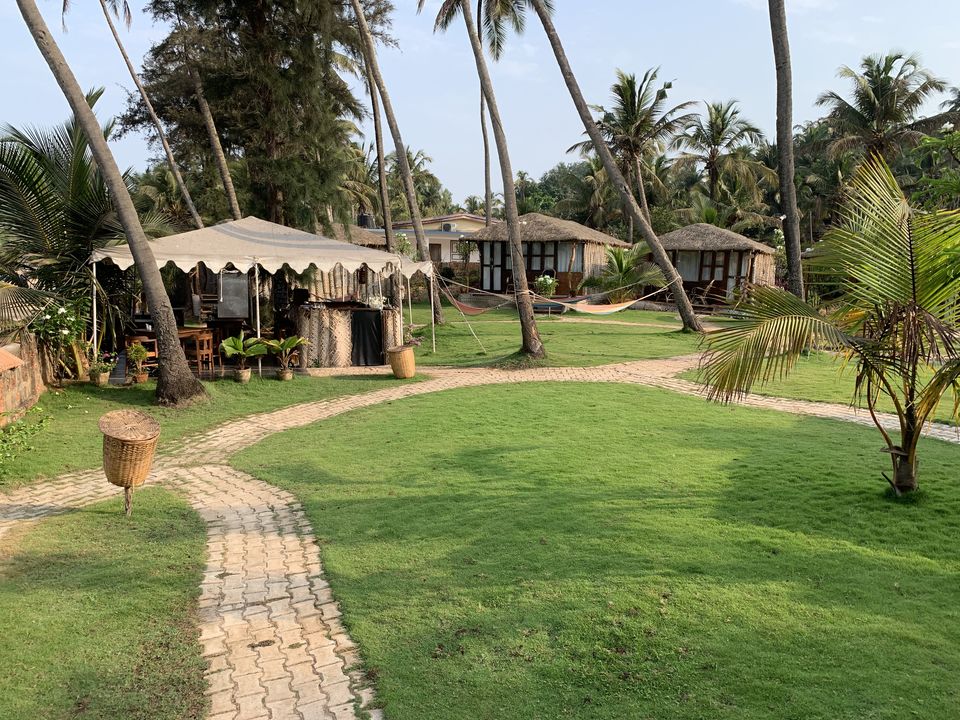 Like all trips this had to come to an end but we were so glad of find this little gem towards the southern most tip of Goa. So ideally you should come here with your friends or family or loved ones, enjoy your stay, walk down the beach (its a small stretch of approx 3-4 kms) play some beach games, take a nice dip in the water , make some bbq by the beach , read books, listen to music, do some meditation or yoga (you will see some tourists doing it) or star gazing in the night.
Remember this place or beach is not very commercial so gear up accordingly but I am sure all of us want some time away from the hectic schedules and this place just relaxes you to the bottom of your heart.