Staying in one of the minuscule huts is a perfect alternative to hotels in Goa. Most of these huts can be found in South Goa, specifically Patnem, Agonda, and Palolem beaches. If you're looking for a place where you want to relax, rewind, and take a break from the hustle and bustle of city life, then there's no better place than Indah Desa, the luxurious Bali-style beach huts established by some locals.
Agonda is broadly regarded as the most serene beaches in Goa – attractive for the people who are enticed by secluded and secret beaches. A decade ago, it was difficult to locate tourists strolling around at Agonda. However, the scene has totally changed now. Agonda ranks second in the list of preferences after Palolem, so if you are hunting for some good food, privacy, and decent housing at affordable rates, then try out Indah Desa at Agonda.
What is so special about Indah Desa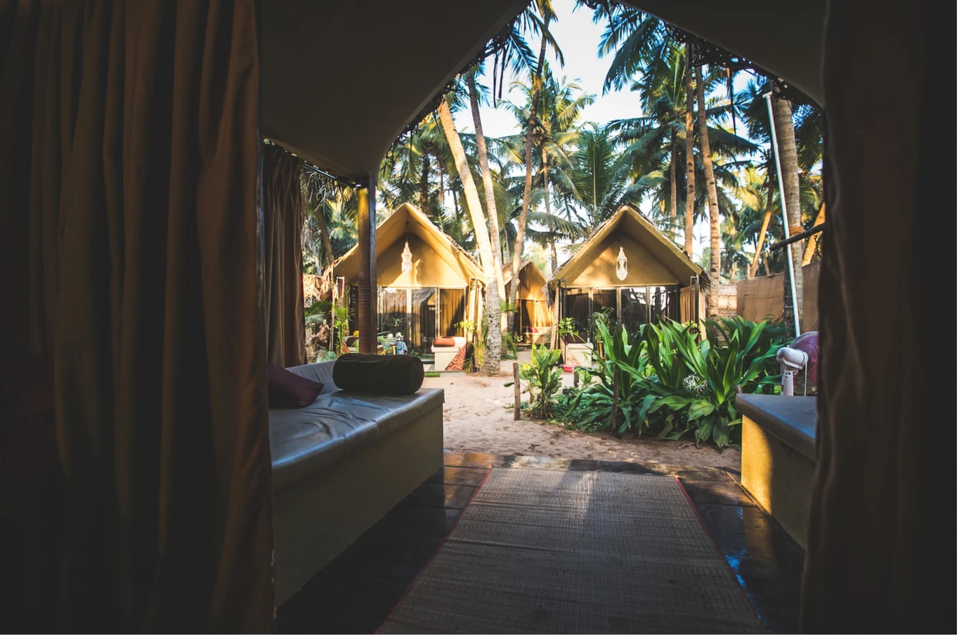 A mini paradise found is the first thing that'll come to your mind after visiting Indah Desa at Agonda. Seclusion with serenity abounds with 7 stylish huts (2 with air conditioning), set amid the clean white sand and extensive palm grooves. The panorama is breathtaking and just as idyllic as it sounds! There are plenty of hammocks and private-sit outs under the palm trees.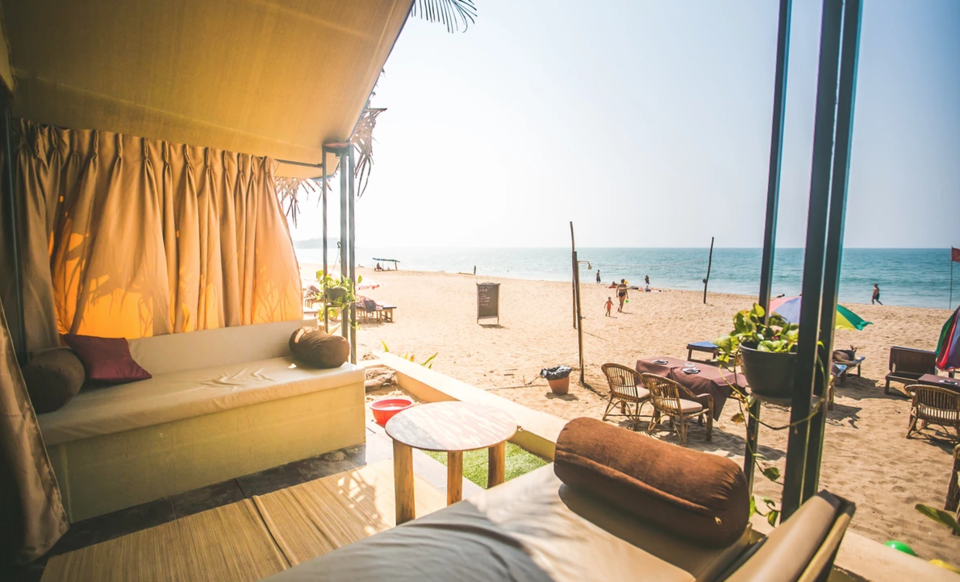 Their in-house restaurant, Kopi Desa, serves healthy and delicious food on the premises. Not missing out on the health and wellness part, Indah hosts yoga classes and waterfall treks exclusively for its guests. What makes it special is its rustic minimalistic interiors designed to host couples or a small group.
Other things to see at Agonda
There's a lot to do at Agonda than one can imagine. Although Palolem is a little livelier in comparison to Agonda, the natural bay here ensures perfect and safe swimming conditions for people of all age groups. Go Kayaking or visit Cabo de Rama Fort, indulge in an Ayurvedic massage or take a leisurely stroll at the beach – the options are countless.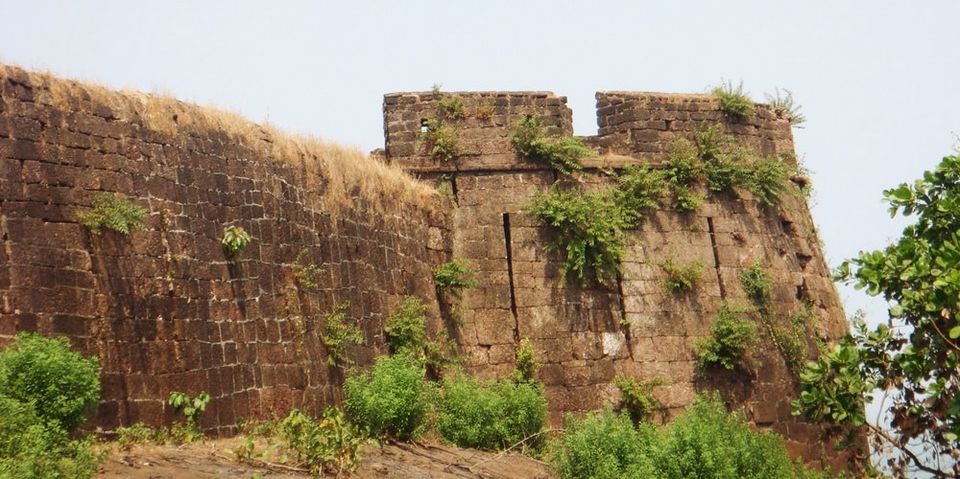 Best time to visit Indah Desa
During monsoon, the huts at Agonda become un-operational (from April onwards). I'd say, try your luck and stay at Indah during winters (October to January) to experience relatively pleasant weather. You won't regret it, I bet.
Best time to visit Goa
The best time to visit Goa is between November to February when the weather is pleasantly cool and comfortable.
What to eat
The breads and homemade ice-creams at Indah Desa are something you cannot afford to miss trying! But apart from that, if you wish to explore other restaurants or cafes nearby, then here's a list for you –
a. Mandala Café
b. Blue Planet Café
c. Romya's Inn
d. Simrose
Location of Indah Desa
341, Divanbag, Agonda, Canacona, Goa
Contact
Tel: +919112844562
https://www.indahdesagoa.com/
info@indahdesagoa.com