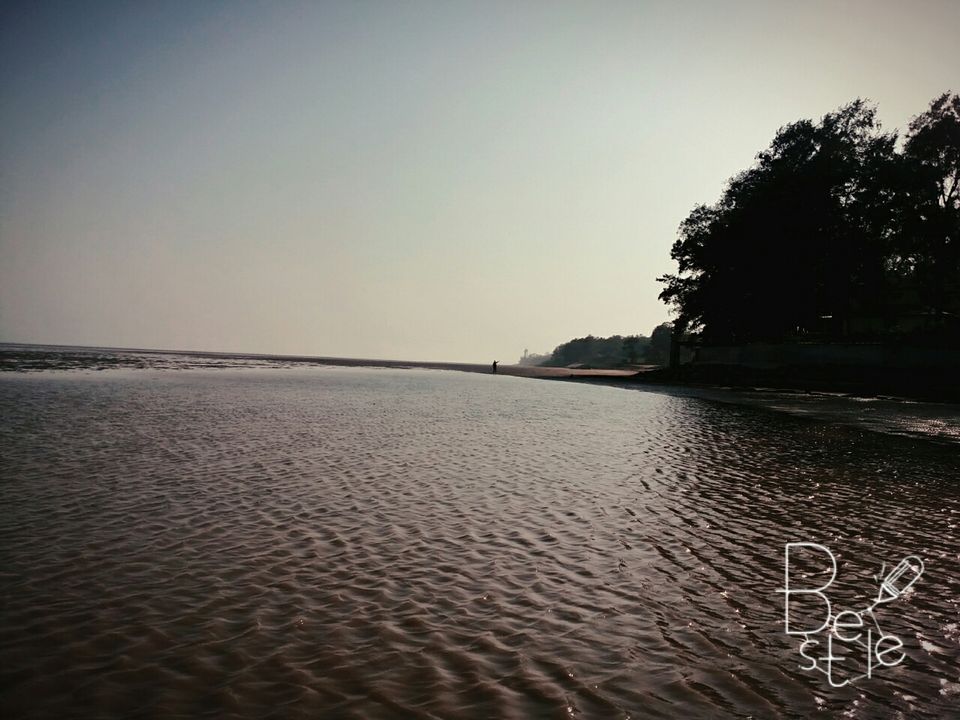 Being a mountain lover I am not very fond of beaches. But the other members of my gang are.. as we met after one and a half years, 5 of us decided to take a trip to chandipur, odisha. It was a 3 day trip. We started our journey on 11 th of April 2017. We boarded the Dhauli Express from howrah at 6am and reached balasore at 9.35am. From there we hired an auto for 200 bucks ( obviously after bargaining), and reached our hotel OTDC PANTHANIVAS CHANDIPUR. We had made previous bookings with the hotel through online. The hotel is beautiful. One can search in Google by typing the name written in CAPS. After settling down we decided to go to the beach but saw nothing except sand and mud. The water was nearly 5 km away from the shore and you need to walk the distance in order to dip your soul in the bay of bengal. Sadly we returned to our rooms and in the evening again we went to the beach. The water was about to come upshore by 8.30pm and we waited eagerly. Meanwhile we had some delicious sea crabs and tiger prawns as our evening snacks which were prepared by the locals and was soul satisfying. At 8.30 finally the sea kissed our feet.
Time for sight seeing ....
We had our breakfast in our hotel and started for sight seeing at 8am. We booked an AC. Bolero for 1700 bucks and started off. There are several packages organised by the tourism. We took the easiest one as we didn't have much time. First we visited a temple Khirchora gopinath temple, then we went to nilagiri palace and an associated temple and finally to panchaligeshwar temple which is a shiva temple located above the hills. You need to climb 311 stairs above the hill in order to reach there.
All this location are located quiet afar from chandipur. Besides there are a number of wild reserve forest for which you need a lot of time in hand as it takes a whole lot day to travel to this destinations.
We returned to our hotel at 2pm had our lunch in the local restaurant which served delicious fishes.
In the evening we explored the entire beach and met some sting fish, jelly fish, red crabs and a skull of a turtle( olive ridley).
It is a quiet, serene place to spend a weekend relaxing and getting mesmerised by the casurina and sand beach.
NOTE: There are just a few hotels in chandipur and the best and safest place to live is otdc hotel. There are only 3 shops from where you can buy gifts. Only 1 good restaurant and no alcohol shop. The otdc has its own bar which charges a lot.