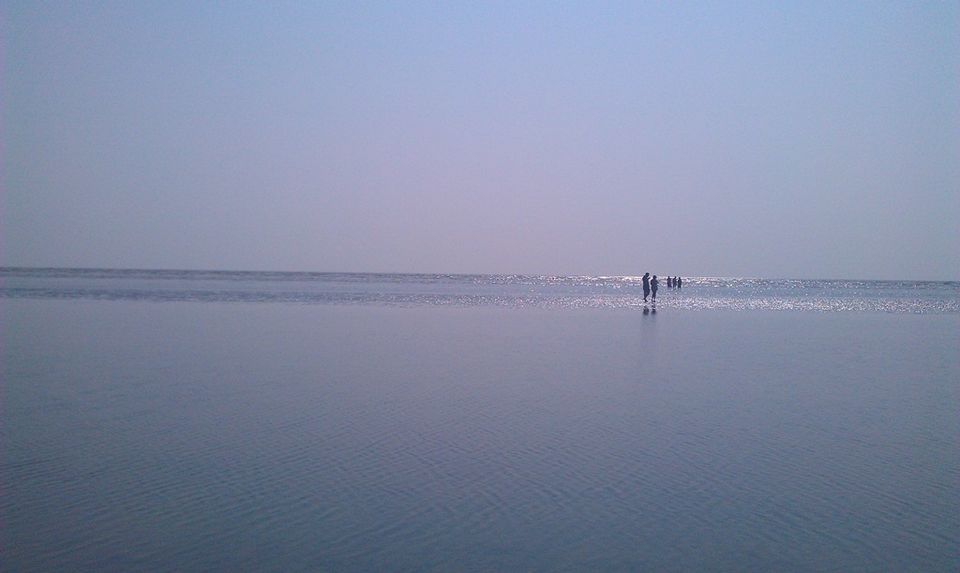 "A few kilometers away from Odisha's capital Bhubaneshwar, lies a secluded beach where the ocean vanishes and returns after a few hours. It is the magic of nature and a mystery no one has been able to uncover yet."
I was on a train to Bhubanshwar when I overheard this conversation between some co-passengers. On further enquiry, they told me that you have to get down at Baleshwar or Balasore station from where Chandipur is at a distance of 30 kilometers.
Baleshwar station arrived and on an impulse, I got down. It was 9 PM in the night and usually, it is not recommended to get off at an unknown place. Finding an accommodation becomes difficult and in past, I have ended up spending more than what was in my budget for a hotel.
Baleshwar is a sleepy, little Indian town. You get out of the station and you'll find yourself on a road filled with hotels ranging from luxury four star hotels with all the amenities to extremely basic hotels infested with bedbugs and cockroaches. The luxury chain of Panthnivas hotels by OTDC is located in the same area.
Next morning I woke up early and set off to visit Chandipur beach. Odisha is famous for its dirt cheap snacks. I couldn't stop myself from trying a plate of puri bhaji and piping hot pakodas for my breakfast. Taxis are available from railway station to Chandipur and charge around INR 800 for a one way trip. For those who are interested in experiencing the local life can take a shared jeep. The shared jeep charges INR 20 per person and takes around an hour to start for your destination. It was a funny experience to watch the jeep get filled with passengers, the driver desperately adjusted people to fill in more people and later he attached an extra cart to adjust more passengers.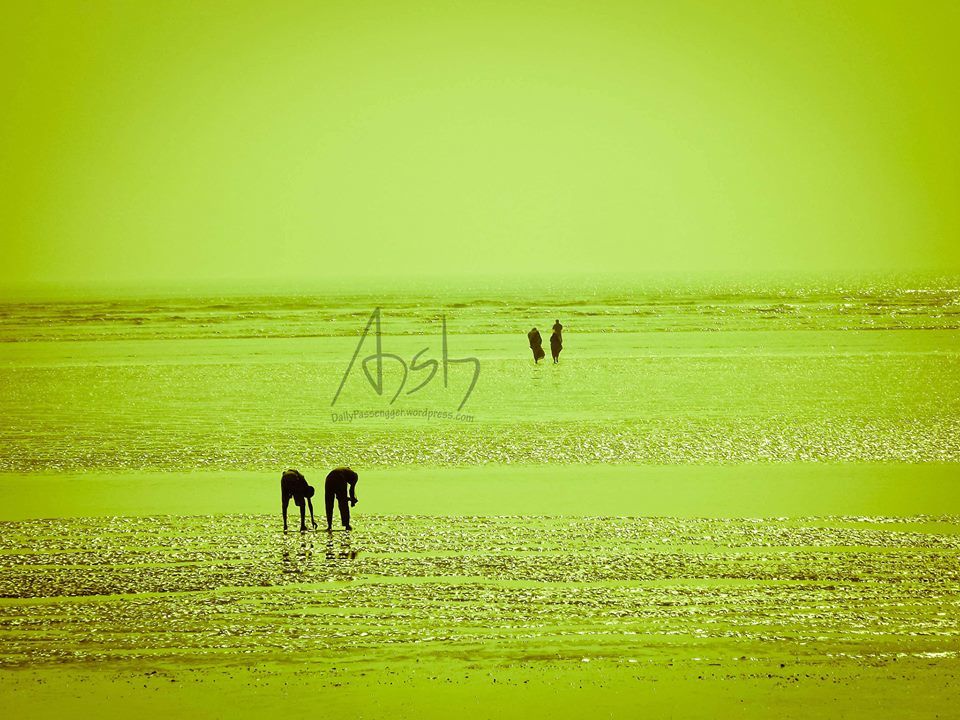 It took me an hour to reach Chandipur from Balasore. Tall palm trees welcomed me to the beach area. As I stood at the shore, I realized something unusual. The sea started departing in front of my eyes and vanished back to a few kilometers. People started running towards the ocean, baby crabs started coming out of their pores and fishermen lazily stretched their fishing nets on the dry lands, hoping that when the sea returns it will bring fresh catch without trying hard to get in the water and fishing for hours.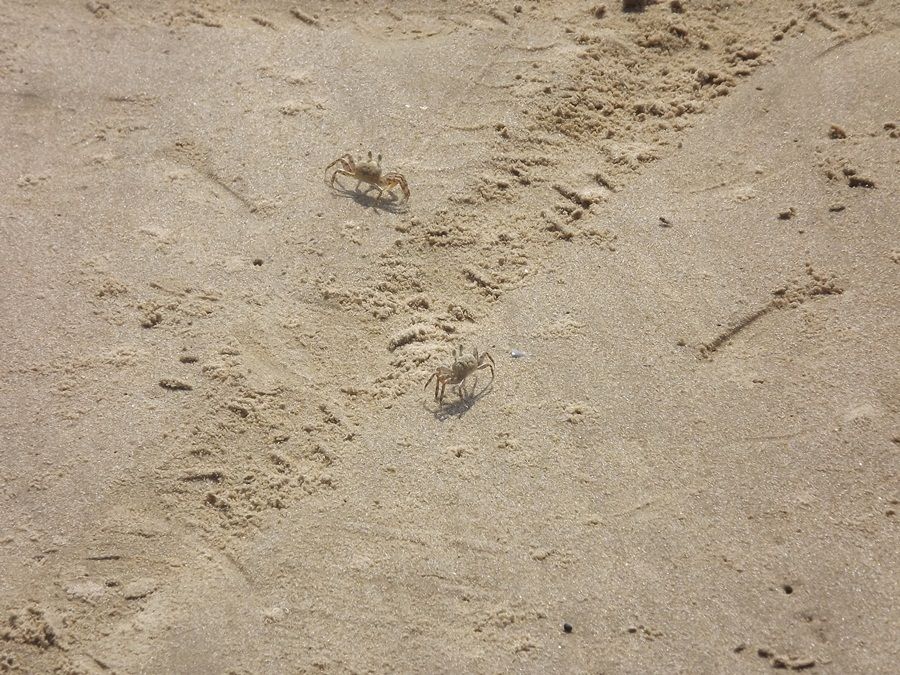 I walk for a few kilometers towards the sea when a local fisherman asked me to return. The sea was about to emerge back and it was not safe to go that far.
Chandpur is a small beach town with a number of restaurants and local shacks around the area. Odisha tourism department has a resort where you can have delicious Oriya cuisine like fish curry and crabs.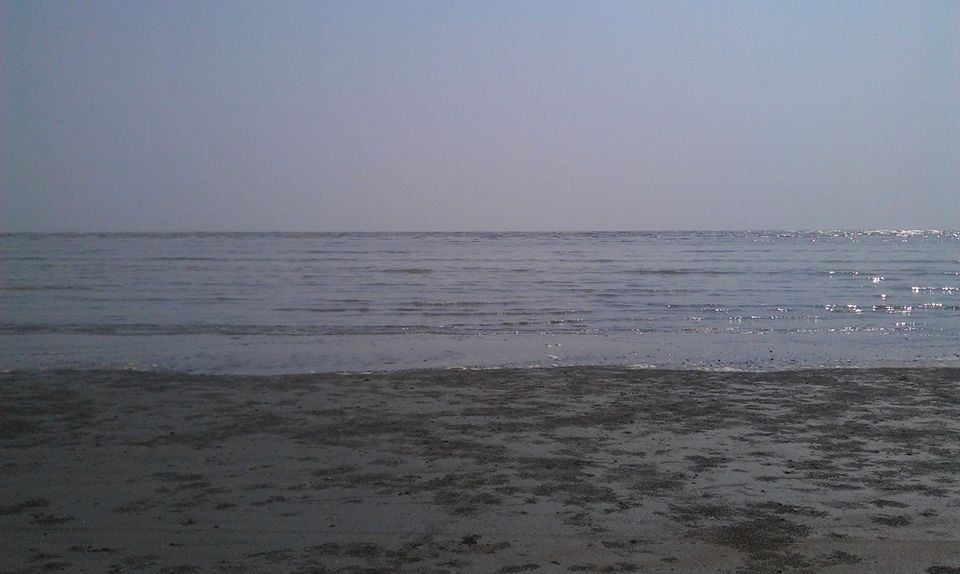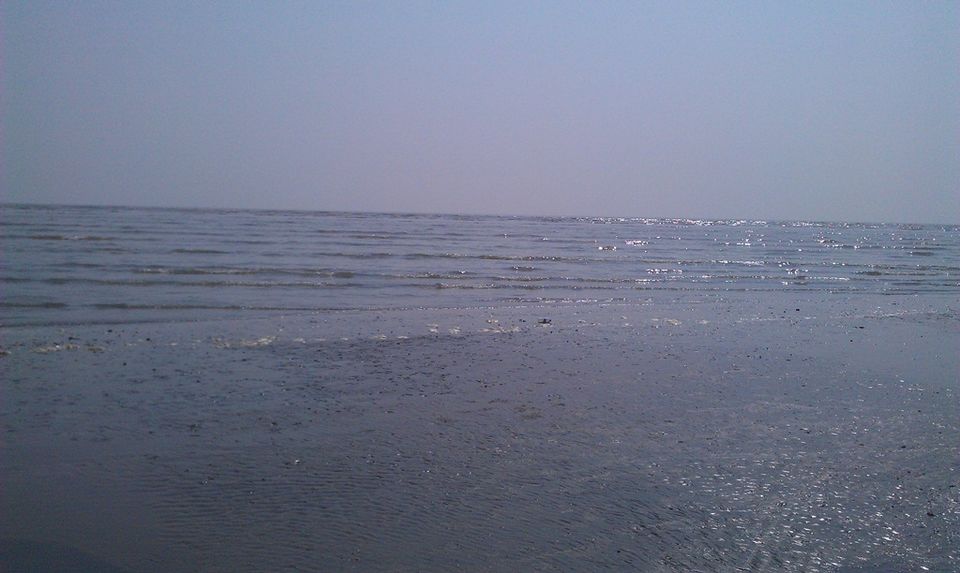 Later in the day, I returned to Balasore to explore the local temples of the area. Most of the towns in Odisha are filled with old temples that are examples of architectural brilliance. Carved intricately on stones each temple has something unique in terms of faith and storytelling. One such temple is Panchlingeshwar Temple, located 45 kilometers away from Balasore,where there are buses regularly plying during the day. The view of beautiful Nilgiri Hills makes the place worth visiting.
Khirachora Gopinath is another beautiful temple located 9 kilometers away from Balasore built on Vaishnav principles. The temple is popular because of the special milk prasaad called Kheera. The ambience of the temple is filled with pleasant aroma of the Kadamba trees located inside the premises.
Odisha is a backpacker's paradise. The state is rich in culture, food and history that make it a place worth exploring. Chandipur brought me close to one of the unusual wonders because of which the tag of incredible bestows upon India.
How to reach
Balasore
Trains ply between Bhubaneshwar and Balasore at frequent intervals. It takes 2 to 3 hours to reach and a passenger coach ticket costs you around INR 120.
Balasore to Chandipur
Shared jeeps and private taxis run frequently between Balasore and Chandipur.
Taxis charge INR 800 for one way while jeeps charge INR 20
Exploring Balasore
Balasore is famous for its old temples and there are tourist buses by OTDC starting in the morning that take you on a tour of the local temples. The charge for the bus is around INR 200 per person.
Follow my journey on Instagram and Facebook
Frequent Searches Leading To This Page:-
Affordable Golden Triangle Tour Package, Golden Triangle Package of Odisha Tour, Eastern Golden Triangle Tour Odisha, customizable Odisha tour packages, Bhubaneswar Puri Konark tour Packages