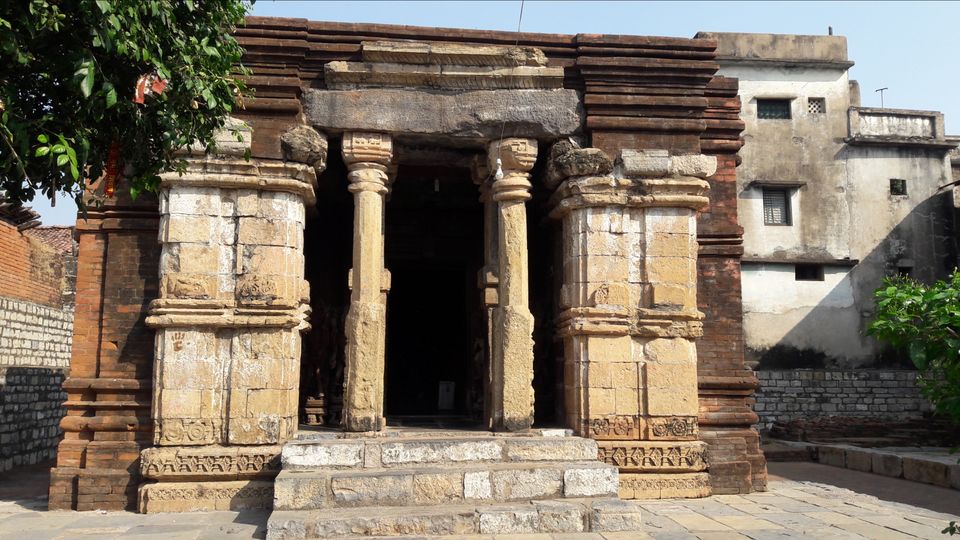 The land of Dandkaranya is full of mystics. Shivrinarayan is one such place adding authenticity to it's piousness. This place has deep roots connecting to Ramayan era. It is believed that Lord Rama and Lakshman visited this place on the way to find Sita. Shabri the great devotee of Lord Vishnu fed berries to Lord Rama here. And in memory of her this temple 'Shabri Mata Mandir was made.'
The key deity of this place is Lord Vishnu who is worshipped in the form of 'Nar Narayan.' It is beleived that this temple was made by King Shabar 3000 years ago, who was father of Shabri. In the garb-grih of the temple there is a 'Rohini Kund' above which main Idol of lord Vishnu is kept. It is believed that the water of the kund never gets low and the feet of Lord Vishnu is always immersed in it.
The temple has an intricate design, the sculptures are finely carved to give the best resemblance.
Shivrinarayan witness a great fair every year which is attended by many people from all over the Chhattisgarh.
The temple situated near the Triveni sangam which adds more importance to this place. Everyday aarti is done on the banks of river. This place is also visited as a pilgrimage by many.
This is a special type of leaf found in Shivrinarayan in which Mata Shabri gave berries to Lord Rama. This leaf has as natural pocket to carry or keep things.