Let's turn the clock few millennium back. This city was then called 'KISHKINDA Nagari', the monkey kingdom. It is this city where Lord Ram met his most loyal follower 'Lord Hanuman'. This is also the birthplace of Lord Hanuman. The city also has one of the five mahasarovar – Pampa Sarovar. The city also has a place where Ram meets Shabri. All in all an important place mythologically as many crucial episodes happen here.
Let's go few millennia ahead. South India remains strong and untouched by the invasions. It had four glorious major empires, Yadavas of Devgiri, Hoysalas of Dwarasamudra, Warangal under Kakatiyas and Kanchi ruled by Pandyas. These were systematically taken one by one first by Malik Kafur a general of Alauddin Khilji and then by Mohammed bin Tughlaq. By 14th century these massive empires which fought against each others were gone! But then came the ray of hope… Two brothers from Hoysala army who were captured and drafted into the Sultanate forces ditched the army in one of the South Indian expedition, and came across a monk. And with the monk's blessings laid the foundation of one of the most formidable and last Great Hindu Empire that continued and fostered for next 200 years and dominated the scenes in India. This was the Great Vijayanagara Empire, the monk Sri Vidyaranya and the two brothers were Hirihara-I and Bukka-I.
The empire grew and the stability meant that the arts and culture had right setting to blossom. This can be seen even in the ruins of what remains. The Krishna Mandir and the Bazar with Pushkarni (water tank). Many temples though without idol and mostly ruined can give us the idea of the mighty and the prosperity the empire would have had. We can only imagine and wonder the capability of the artists and wonder at the craftsmanship that is displayed while building each monument. Each building had very specific purpose and made in the precise manner with an artistic touch, which severed functionally and also looked aesthetically great.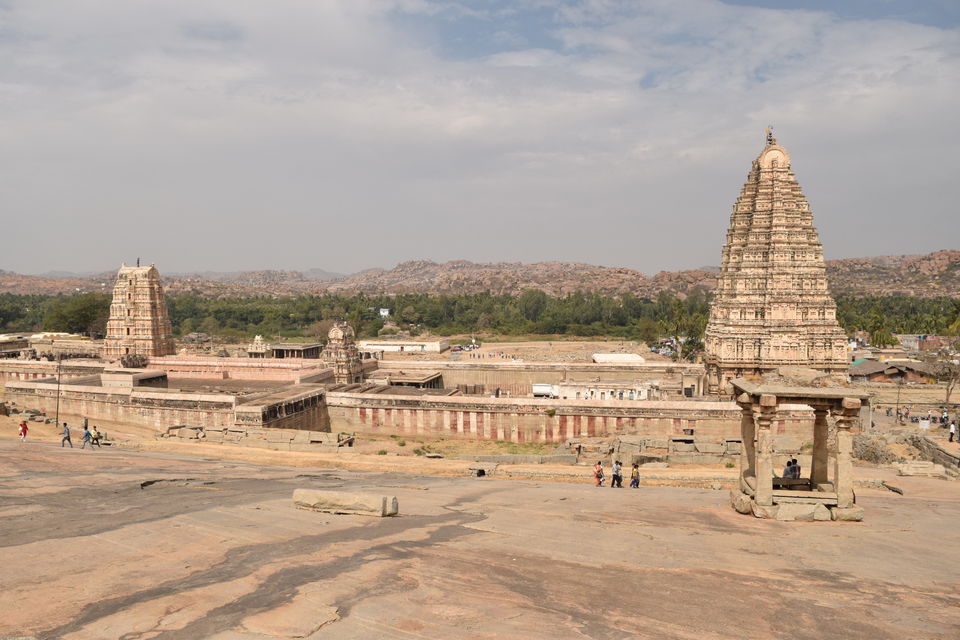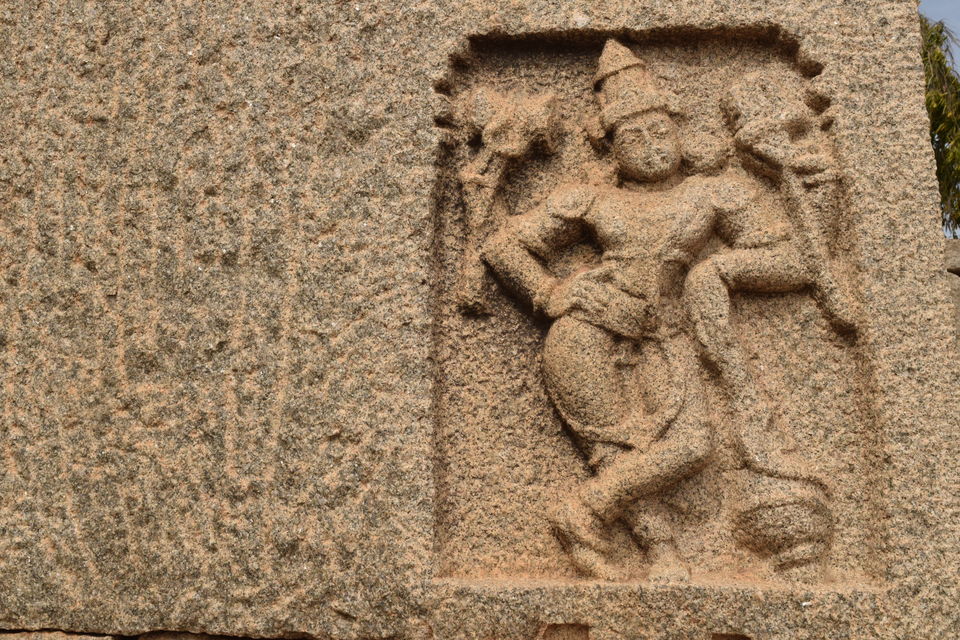 After visiting HAMPI you will surely understand why India was called a 'Golden Sparrow'.