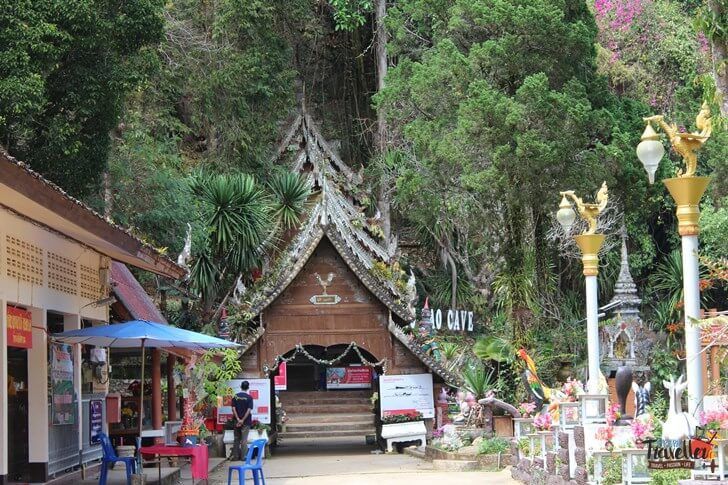 Chiang Dao – Go for the Stars!
Chiang Dao in Thai translates to "City of stars", which is famous for the limestone caves " Chiang Dao Cave ", a must visit attraction in the vicinity.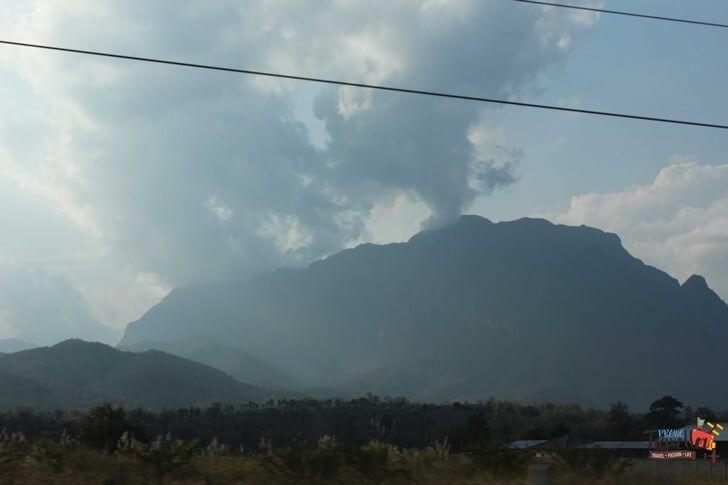 Chiang Dao is famous for the Wildlife Santuary as well. Its a small laid back town, where you can have a peaceful retreat. There are few amazing trekking opportunities as well.
I visited Chiang Dao with a friend of mine. We drove down to Chiang Dao from Chiang Mai. The road trip was a bliss. We paused at Mon Jam on the way to Chiang Dao. The narrow road which cuts through the forest all the way to the mountain top of Chiang Dao, was a scenic beauty.We opted Home Stay on the mountain. The weather was cool, freezing to be precise, as we ascended the hill. Imagine a shower in the freezing weather! I was shivering! I could feel my kidney shivering in the sheer cold, or was it my liver?! The water was a limited source to be fetched from all the way down the mountain. We saw tankers fill up the water tanks and tower. We saw an young couple, must have been Chinese, who had brought their bikes too. I was dumbstruck, if bikers could really cycle in such steep altitudes!
The Home Stay had numerous huts to let out, but had only two occupants at the time of our visit. The huts were basic, but more than you could ask for! The beds were comfy with a think blanket to survive the cold nights and fitted with mosquito nets. Regardless, we did find no mosquitoes! The sit out was beautiful with amazing views. The misty mountains, birds chirping, freezing weather and the sun set view from the sit out was a seducing combination.
The host, a couple, prepared us a wonderful Thai dinner. I had the opportunity to sample " Nampeek", a very hot and spicy powdery mix, prepared from many herbs. I was told that Nampeek is available with small prawns as well. It was a treat to my taste buds! Nampeek is mixed with white/plain Rice. The establishments atop the mountain are supposed to switch off the lights beyond 9 PM, to let nature be and we had limited mobile connectivity, which was an added bonus!
The host made us a sumptuous breakfast the next morning - with boiled rice, Thai egg soup, bread and Coffee.It was a peaceful retreat, an escape from the chaotic busy city life!
It's a perfect place for honeymooners, if luxury isn't really on the cards. There were few accommodations near Chiang dao cave. But, i would recommend choosing a home stay on the mountains.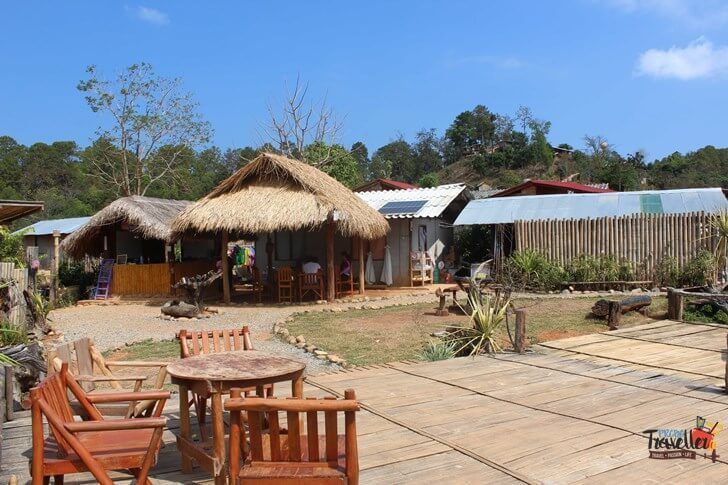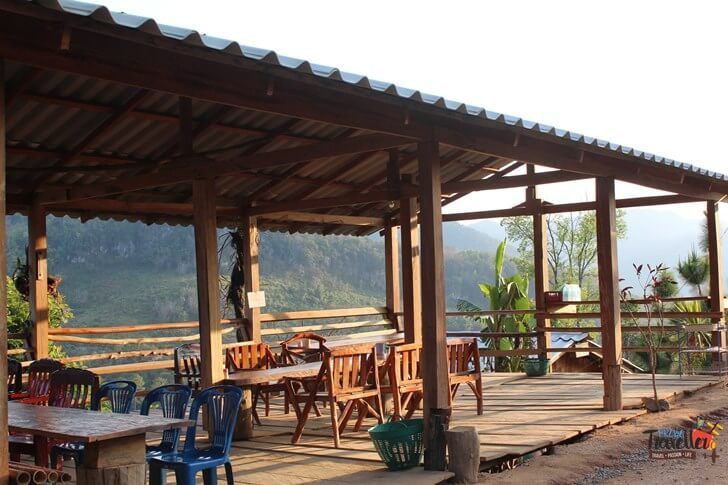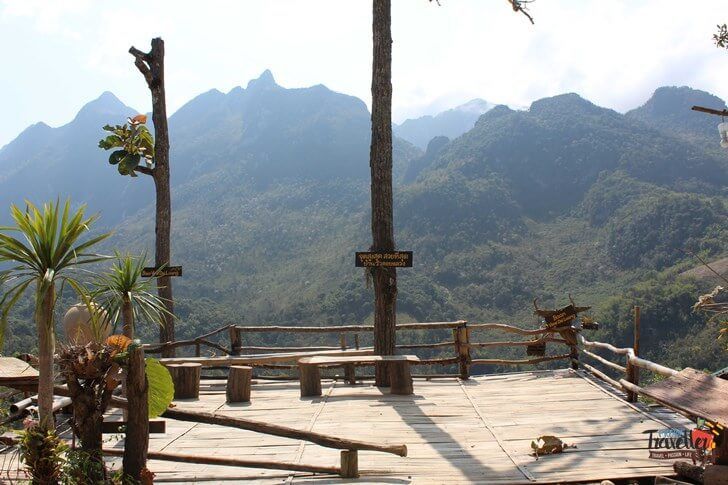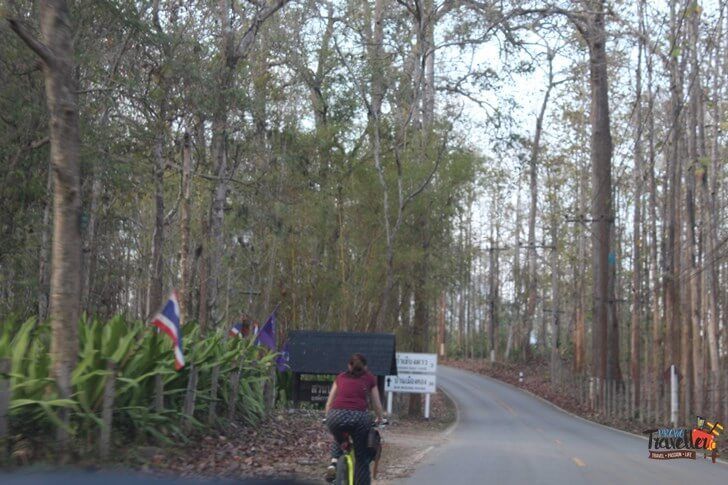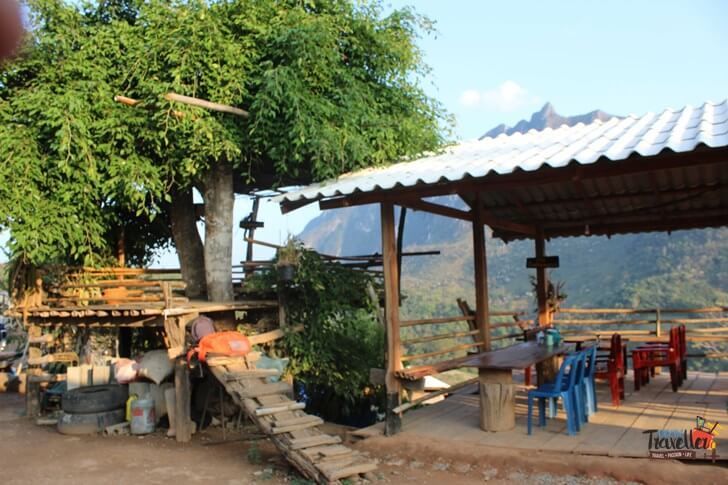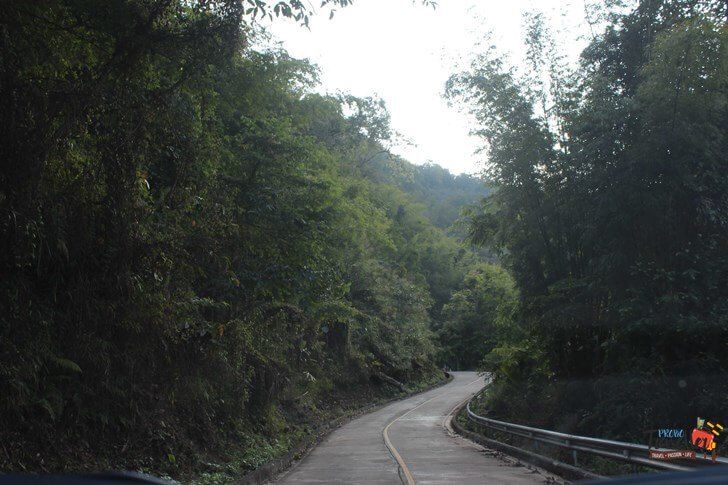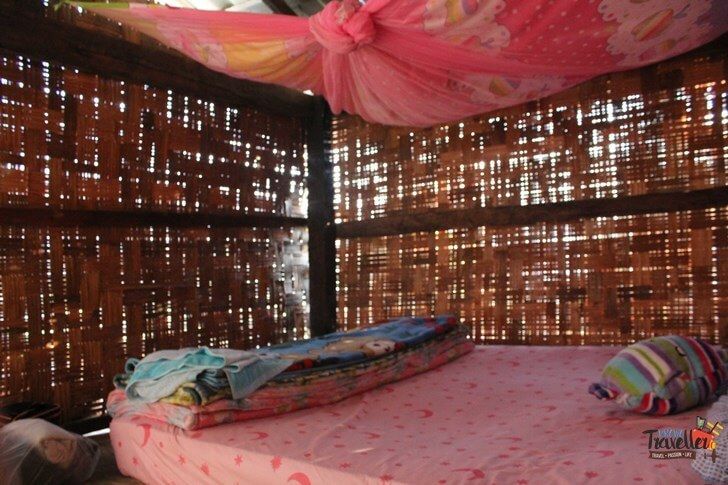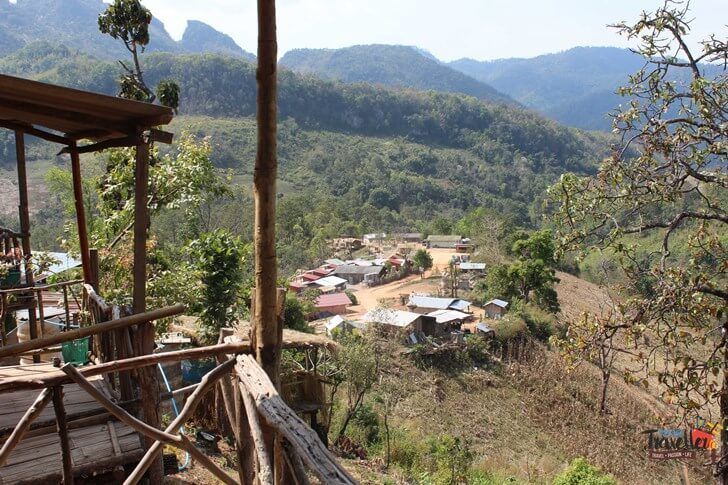 How to reach Chiang dao?
Distance : Approximately 90 KMs from Chiang Mai
Transportation options:
Motor Bike or Car, if you have a valid driving licence that can be used in Thailand
Rented Car - Should cost you around 1500 THB from Chiang Mai
Public Transportation - By Bus - Chang Puak Bus terminal. Look out for buses that leaves to Fang. Its better to check with your resort/hotel receptionist as to where you need to alight exactly
The road from Chiang Mai to Chiang Dao is well built and scenic too. It may take you around an hour to two, depending on the traffic and your speed.
On our way back to Chiang Mai, we were lucky enough to spot a beautiful place to have food along a river. There were many Thai families who have come on a picnic and a good number of foreigners taking a nap after a heavy lunch. If you happen to go by a car or a motorbike, it's a place you will not miss to spot! Few pics below...