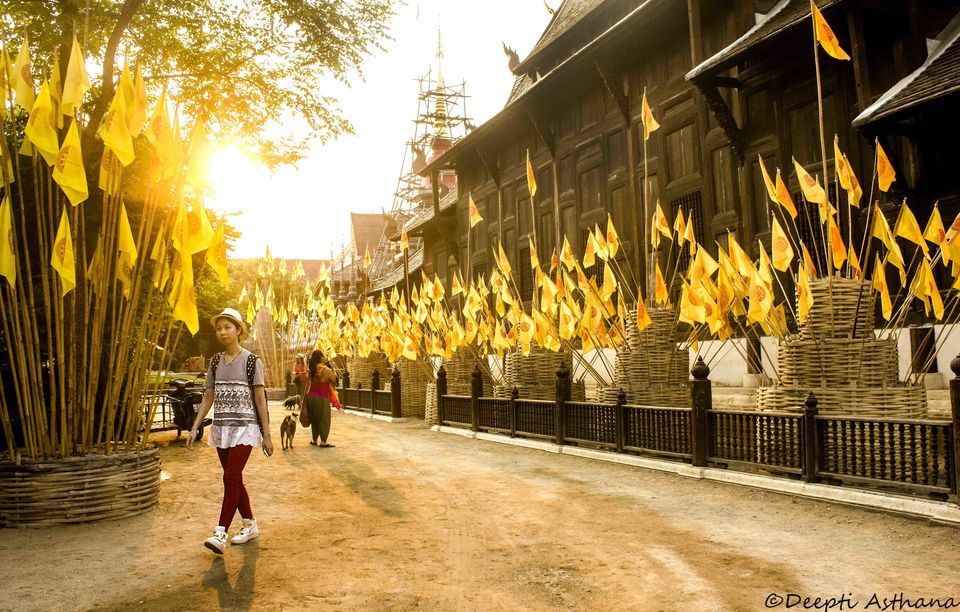 When I talk about my trip to Thailand, everyone assumes that I am off to Kho Phi Phi or Phuket. Thailand has such reputation among the travelers; they can only imagine the emerald beaches of Thailand, while there is another magnificent side of it which is at up North. My first memories of Chiang Mai are of sitting near the Chedi of a wooden temple and talking to a monk, while he was feeding food to the street dogs.  I took a couple of pictures of him capturing his kind act. Looking at me, something occurred to him and he left to go inside his chambers. He came back with a carefully arranged photo album with, guess what, pictures clicked by him! There were pictures of spring, festivals, common people and monks in various ceremonies. That made me realize- how beautiful Chiang Mai is in every season and the next few days were going to be so memorable.
 These are my first impressions of Chiang Mai-
 1.       Chiang Mai is real Thailand
Expect a breath of fresh air in the second largest city of Thailand and trust me, it is very different from Bangkok. If you wish to know the real culture and people of Thailand, Chiang Mai is the place to be. The city has everything to offer from hundreds of beautiful temples, to friendly people. The city's enduring Lanna characteristics are evident in these revered houses of worships and also in the ruins of old city.  The monks are settled behind the temple arena and it is a great opportunity to know them and their lives of spirituality. The temples are beautifully carved and are so alive. I wouldn't say it's not touristy, but unlike Bangkok I found a corner of peace. Apart from temples, you can also cycle around its narrow lanes and watch people buying food from fresh markets filled with aromas.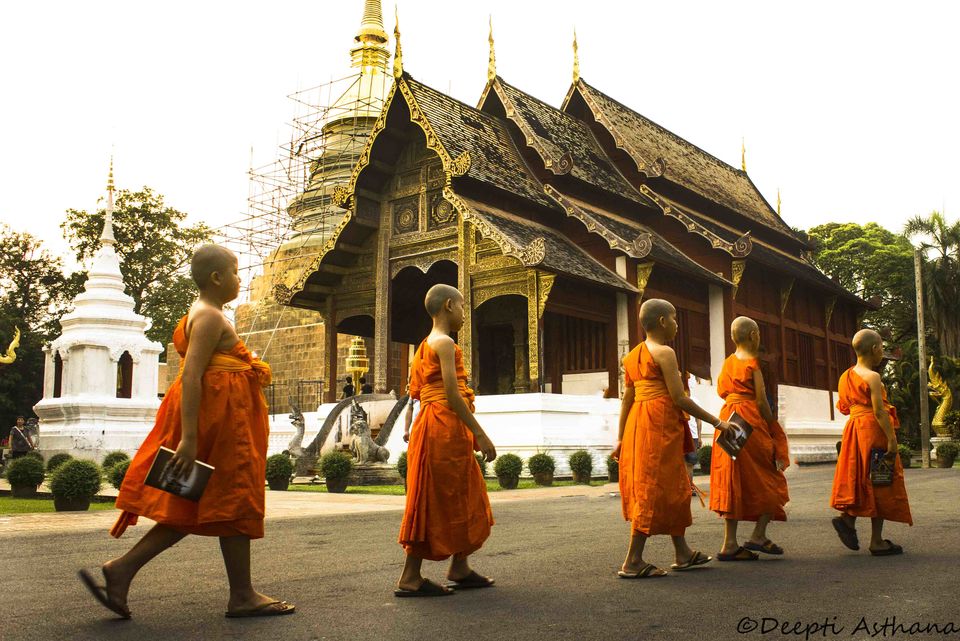 2.        It is the town of digital nomads
 Chiang Mai is laid-back, creative and reverential. Don't be surprised if you meet one of the famous digital nomads having beer right beside you. Yes, it is the town of people who want to work remotely and work for some of the biggest brands in the world. It gives you a great chance to meet travel bloggers, photographers, techies, entrepreneurs and other bunch of creative people.  The reason being the city has everything to offer to start a nomad life- cheap accommodation and food, comparatively cooler weather and an amusing culture.  And when you yearn for greener pastures, there is a great escape to two of Thailand's highest peaks Doi Inthanon and Doi Chiang Dao. It boasts of more natural cover than any other province in the north and also offers activities like river rafting, bird watching, elephant trekking and more.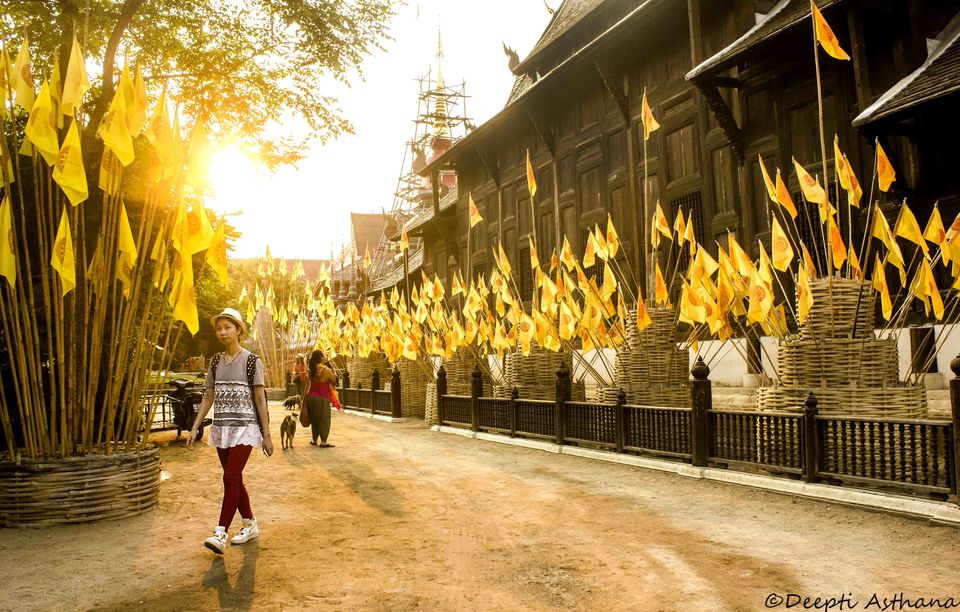 3.       Handicraft is so handy
It's not hard to locate the beautiful craft Chiang Mai has to offer, the hand printed umbrellas, carved wooden boxes, ceramics and silk.  This place is a paradise for shopaholics, and you can't resist yourself as you walk through the glittering night markets. Though I would highly recommend a visit to Bor Sang, also known as Bo Sang, which is famous for its beautiful handcrafted silk and rice and saa paper parasols and umbrellas handcrafted out of bamboo. The city is dynamic without having lost its earthly charm and these little things make it even more charming.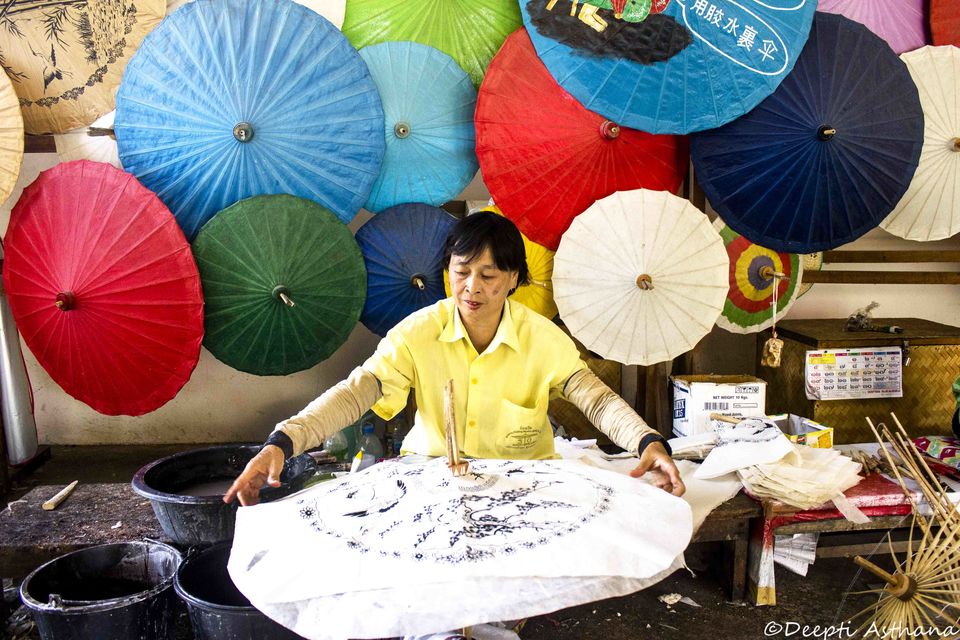 4.       Serves the most delicious food
 I used to wonder how it would be like to eat Thai food in Thailand, and it took my liking for it to another level. Though there are the routine famous places to eat, but I bet even if you decide to explore any place, it wouldn't disappoint you. Indulge in mango smoothies, sticky mango rice and spicy pad thai noodles and curries; there is no end to the variety. And when you need a change, there are a number of options to try global cuisines from Japanese sushi bars to Burmese curries and salads.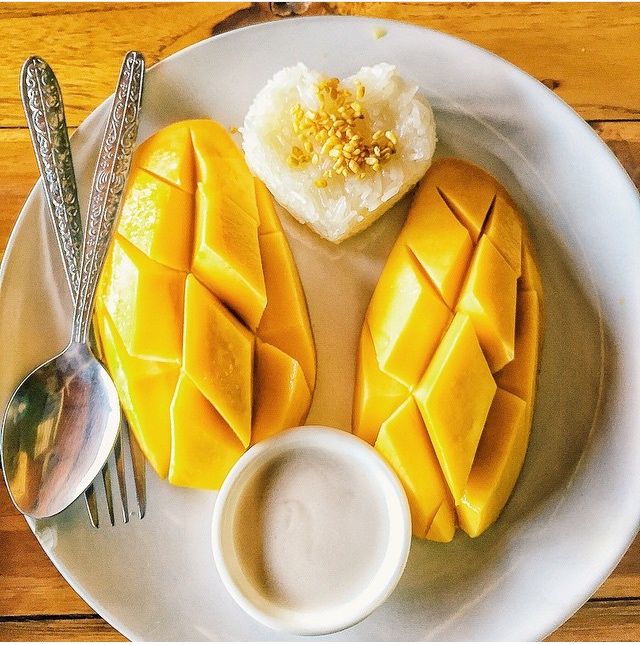 5.       Chiang Mai has a night life
Thailand is known for its nightlife and full moon parties; Chiang Mai also has night life to offer. There are some great places to drink with karaoke and live music. And these places are as cheap as you could think; you may buy a beer for 50 Baht, food for 100 Baht, etc. And all these places are in the new market near the temple area.I had a sweaty temple day, a Thai massage and then live music all at the same place. So don't underestimate this city if you prefer your cocktail by the saltwater pool. Ride the red songthaew (local vehicle) and explore the city in night.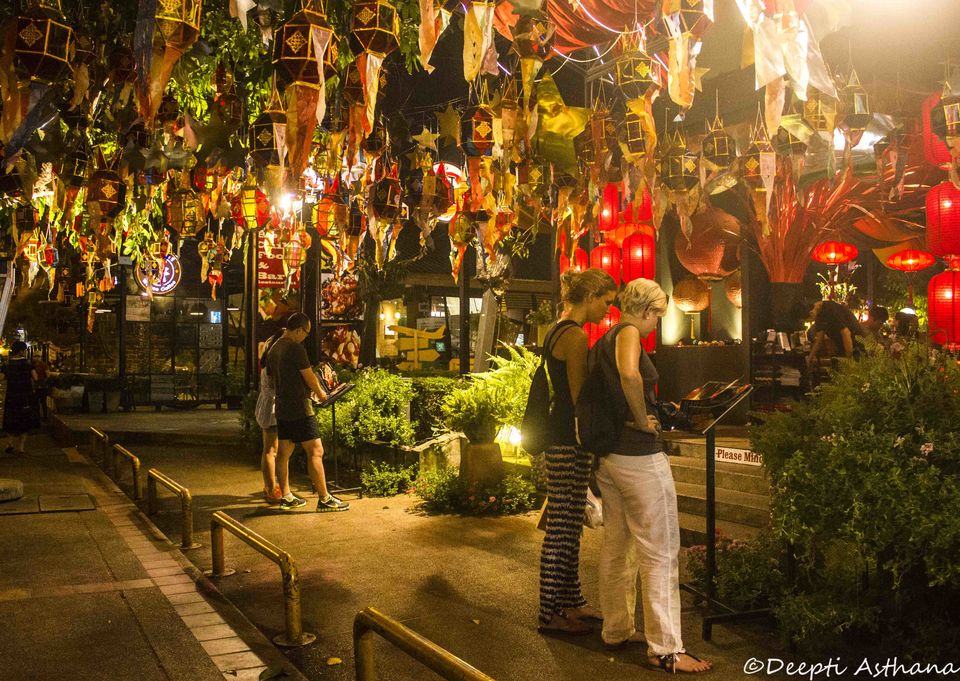 You may find more related articles and pictures on datravelography.com