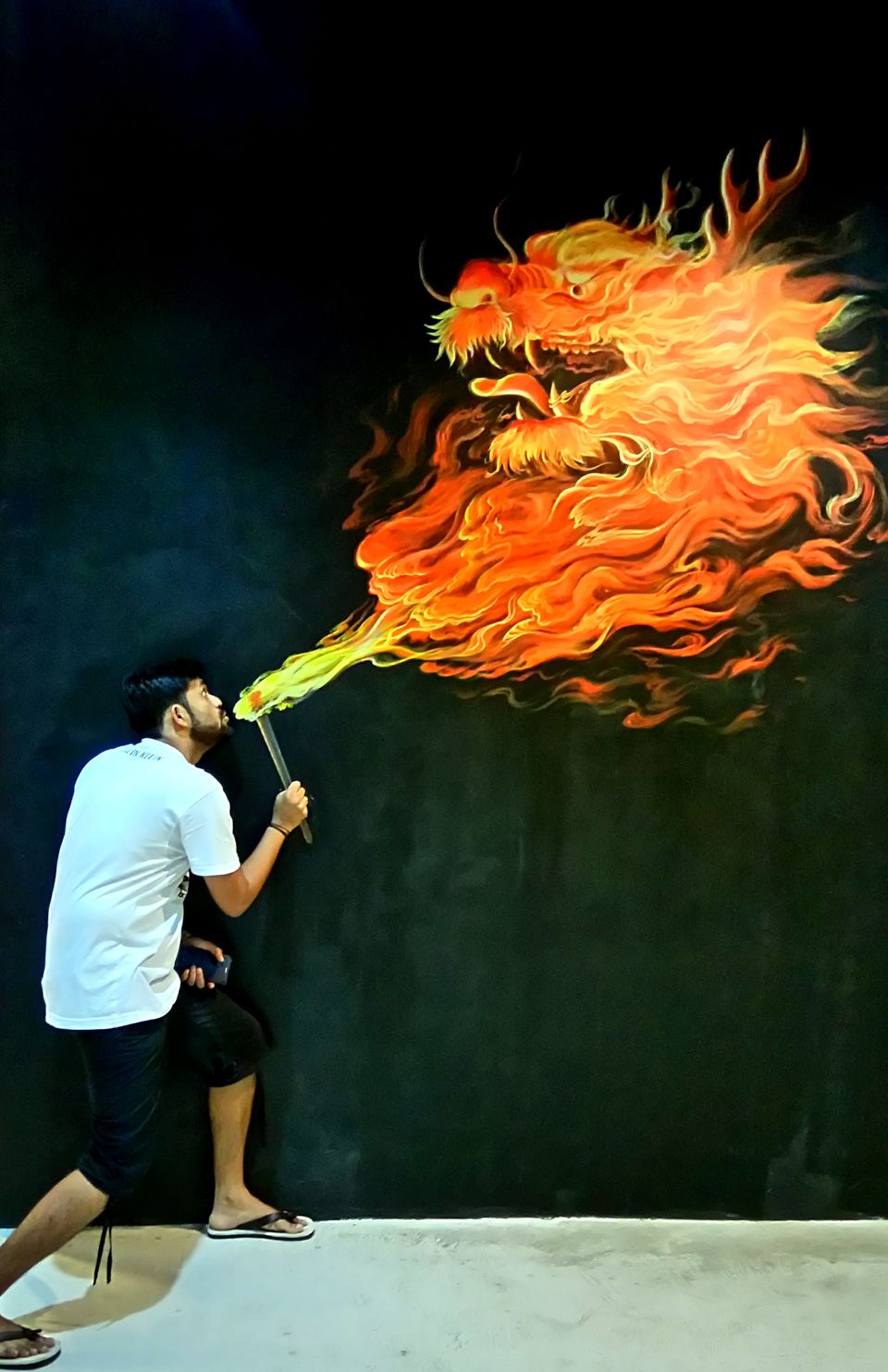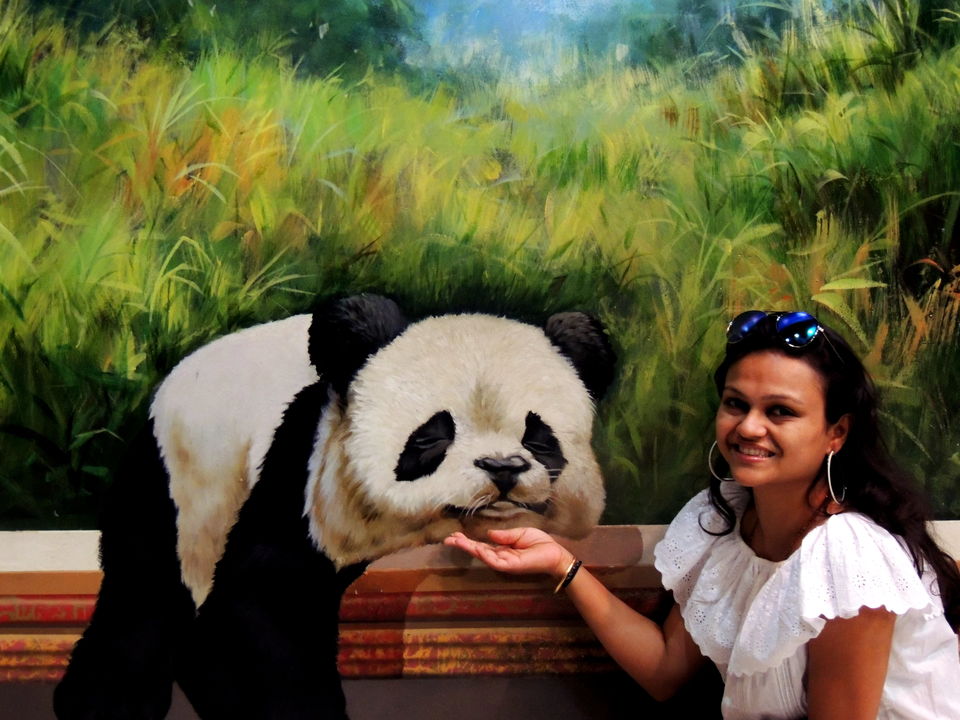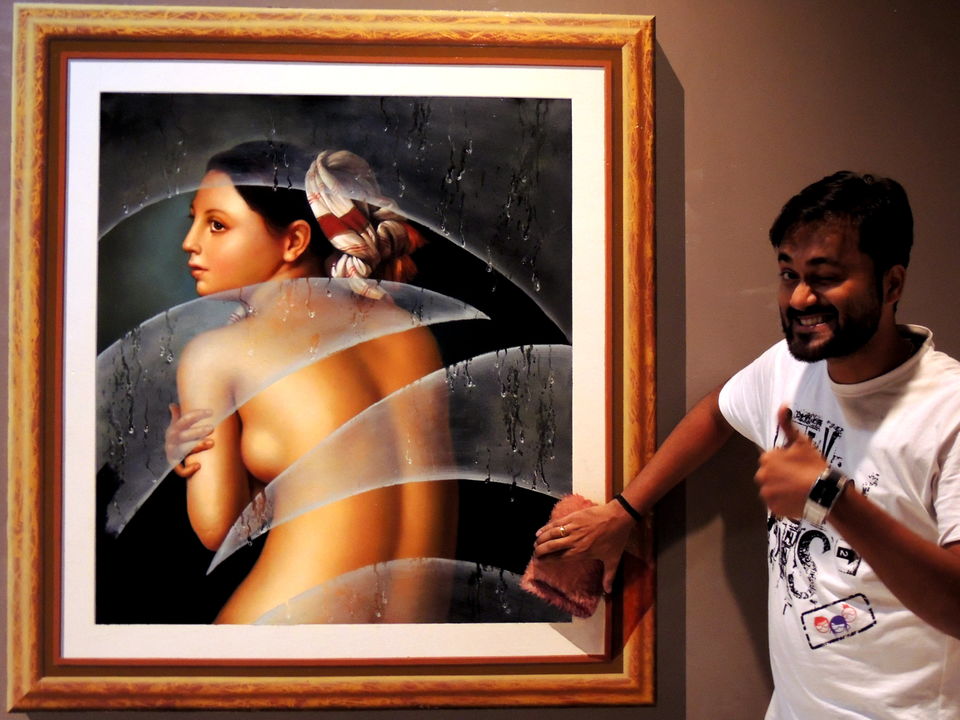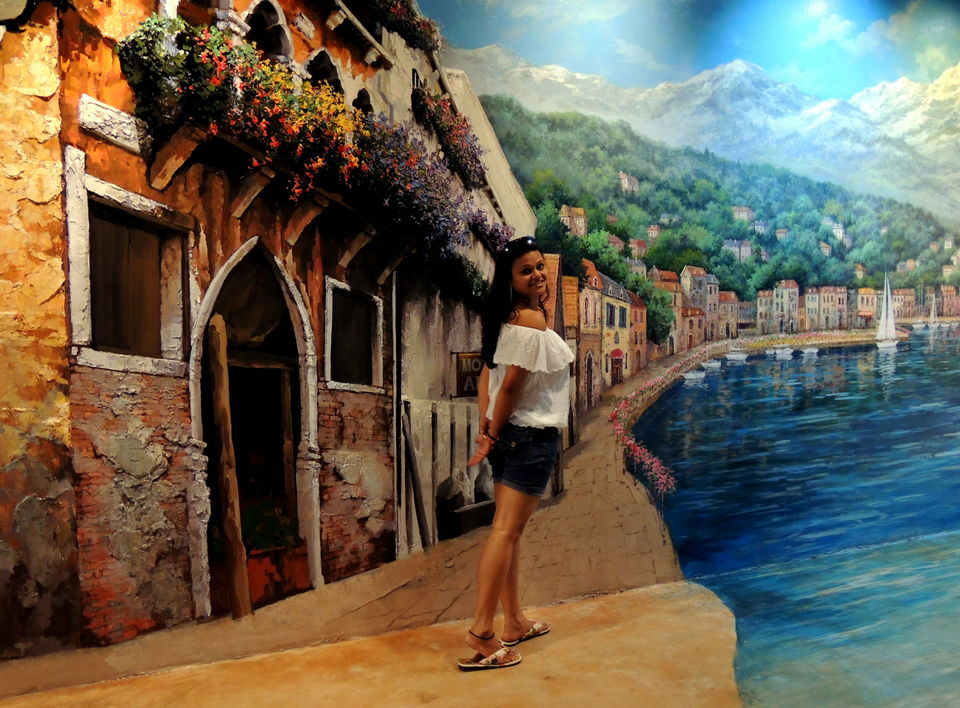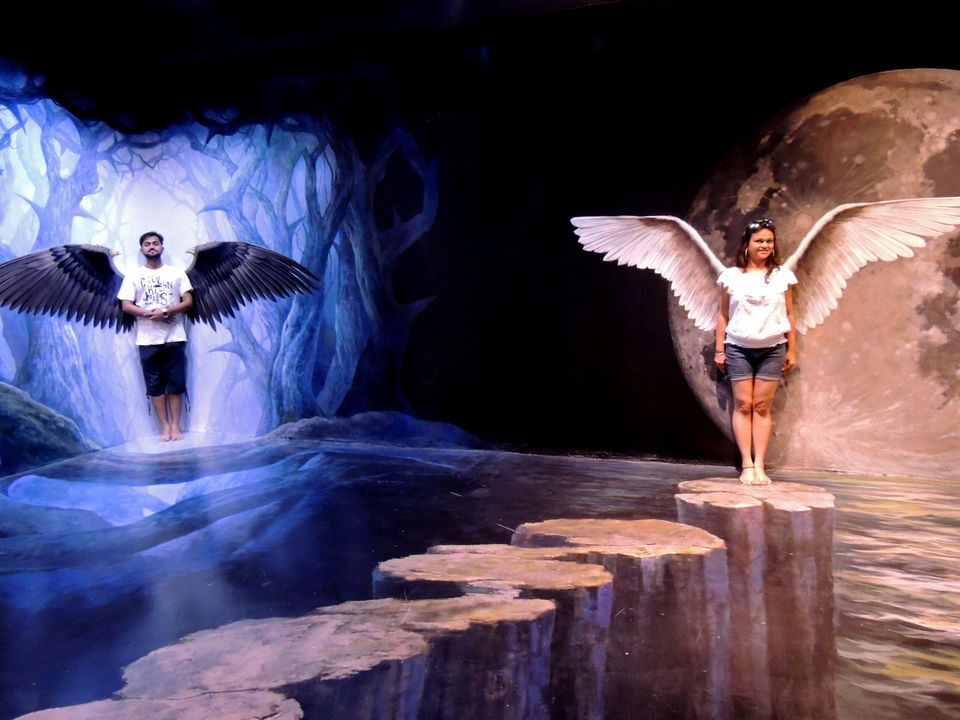 This place is indeed a paradise for all the art lovers across the globe.
The illusion concept is blended so very well on 2D painting that it gives the viewer a 3D feel. "Art in Paradise (Chiang Mai)" was established by Jang Kyu Suk, a Korean, with creative paintings by professional painters from Korea, totaling 14 persons. This museum is also present in Pattaya & Bangkok (Thailand), Langkawi (Malaysia).
For all the shutterbugs, this is the place to be. The paintings motivate you to put on your creative cap and come up with as crazy and wacky poses as possible. We ended up being in the museum for about 3.5 hours.It is a must visit place for all those people who love art and photography.
More than 130 paintings inside the museum can be divided into six zones:

1) Underwater world zone collecting various marine species, including mermaids –
2) Wildlife zone including painting of wildlife in various gestures;
3) Classic art zone containing paintings of the world-class painters, brought to add more fun in form of the Art in Paradise (Chiang Mai).;
4) There are also paintings of cities in Europe that give a feeling like being in a real place;
5) East zone consisting of paintings of Korean, Thai and Khmer architecture;
6) Ancient Egypt zone, where you will experience the atmosphere of desert and Pharaoh's Tomb; Surreal art and creatures millions of years ago zone
We would recommend this place as a must visit for art lovers and travel enthusiast.
For more pictures visit https://neerajnshraddhanaik.wordpress.com/2015/12/09/art-in-paradise-chiang-mai/