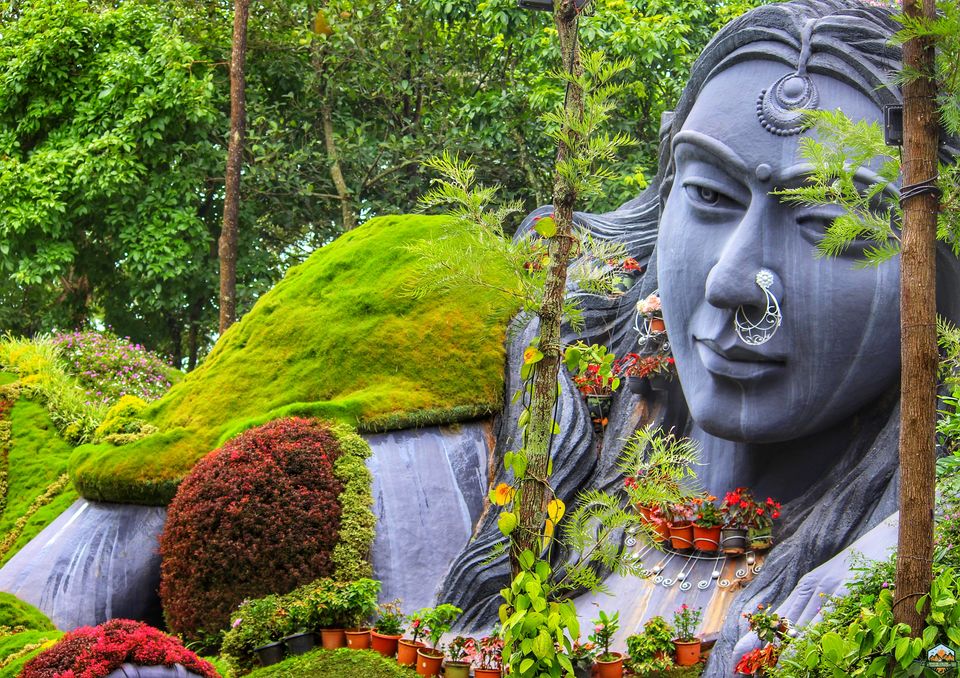 Chikmagalur is a town located in Chikmagalur district of the state of Karnataka in India. The town is famous for its natural site seeing and for its coffee. In fact, this is the first place in #India to get acquainted with this famous #beverage.
We reached #Chikmagalur from #Bangalore at around 10 in the morning after starting at 5 in the #morning from Bangalore via #KSRTC (state #transport) #bus.
We pre-booked our #ride online, which was our favourite #Avenger 220 cruise from #Royal Brothers, a vehicle renting service.
We got our ride at the bus stand and from there we checked into our #hotel, #Henry's corner, which is a kilometre or two from bus stand.
This pocket friendly hotel which we booked #online is very clean and the staff is really helpful.
After freshening up, we started our ride from hotel to #Belur, a small town in #Hassan district of Karnataka, to visit #Chennakeshava #temple, which is about 25-30 kms from Chikmagalur.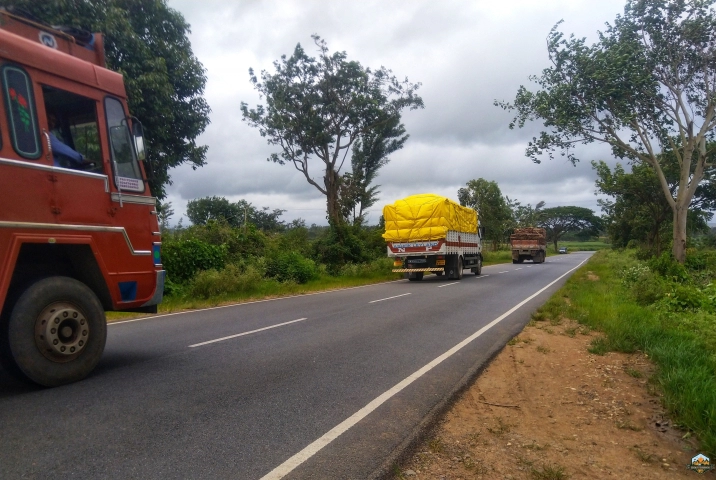 With cool #wind blowing across and the road surrounded by #beautiful trees on both the sides, we couldn't resist the urge to click #photographs of the scenery around.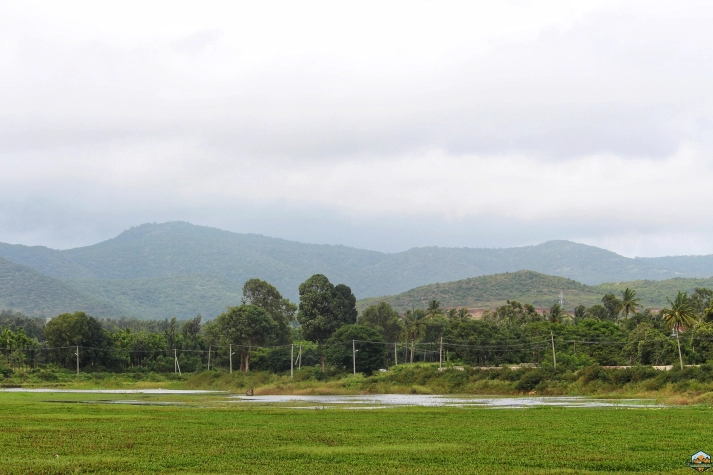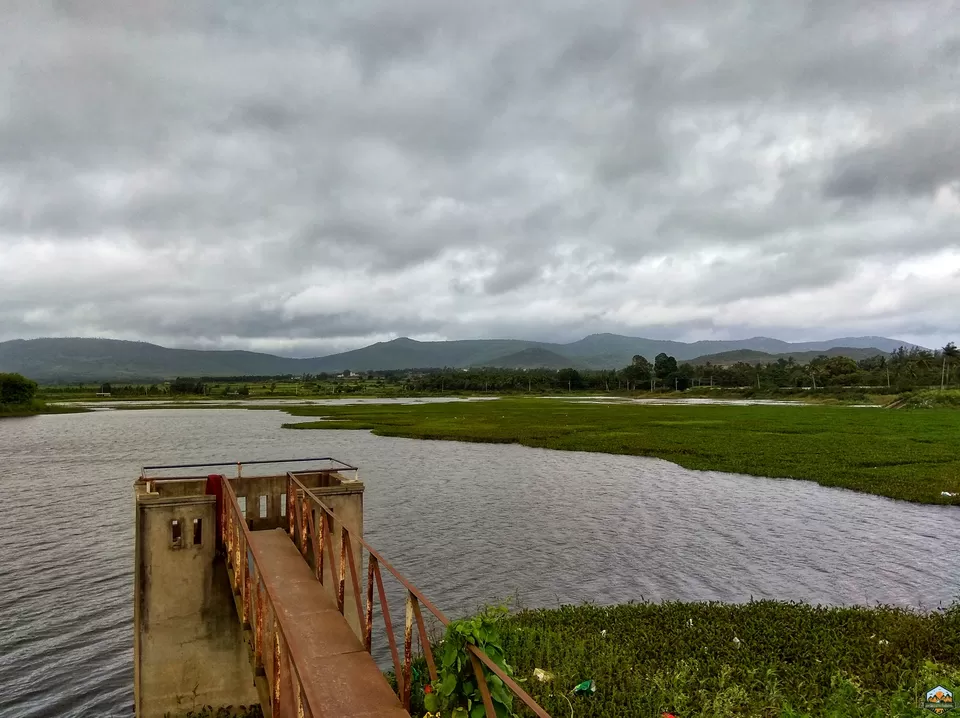 We reached the temple in the #afternoon and boy o boy, was it like anything that we have ever seen.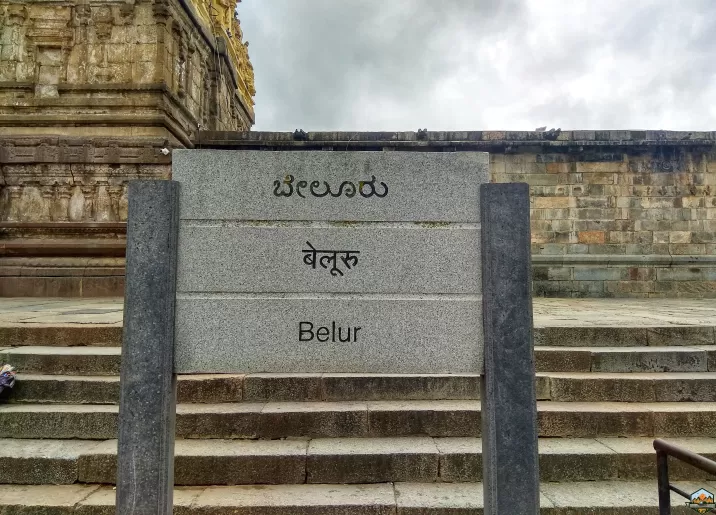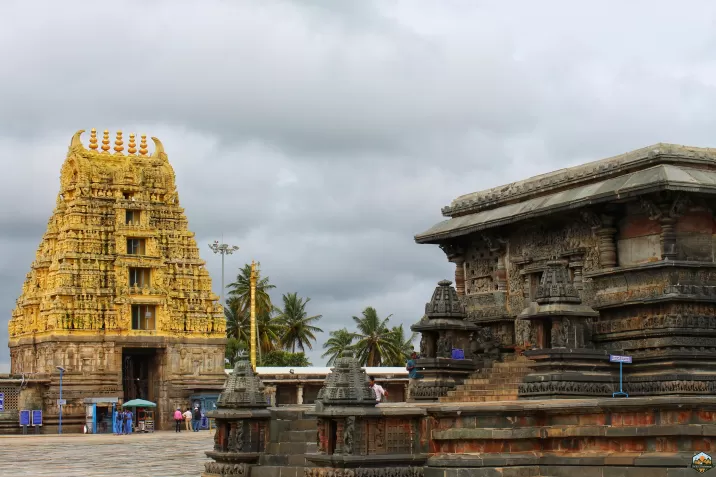 This #Hindu temple primarily dedicated to Lord #Vishnu, built in 12th century, is a complex of temples dedicated to deities like Lord #Shiva, Goddess #Lakshmi and many more.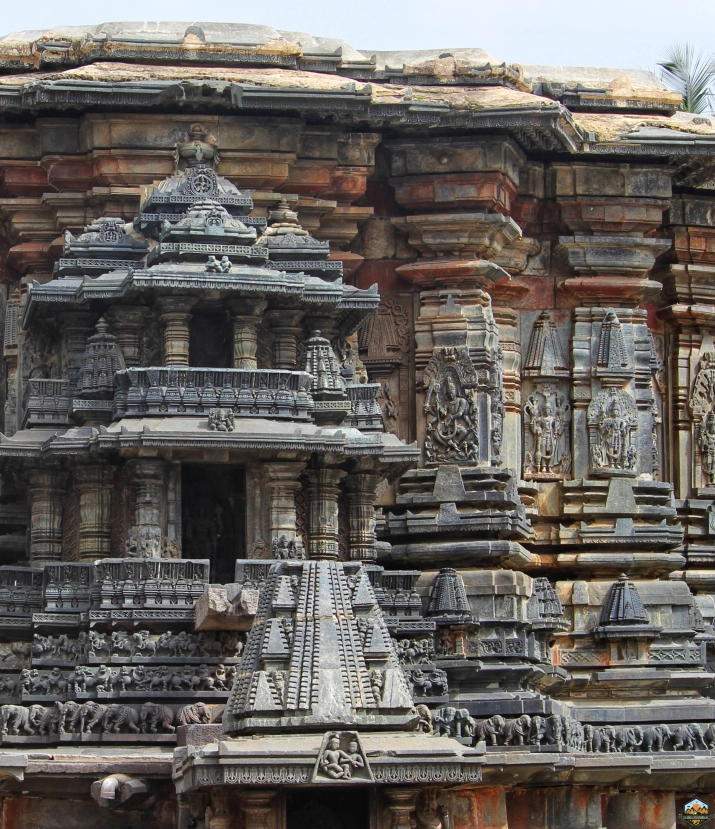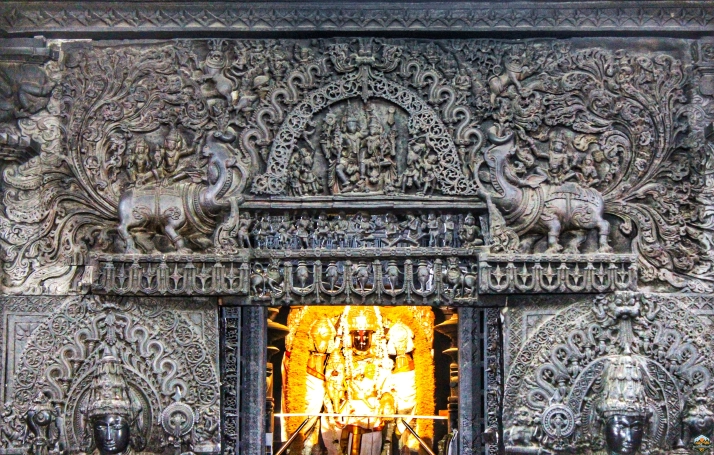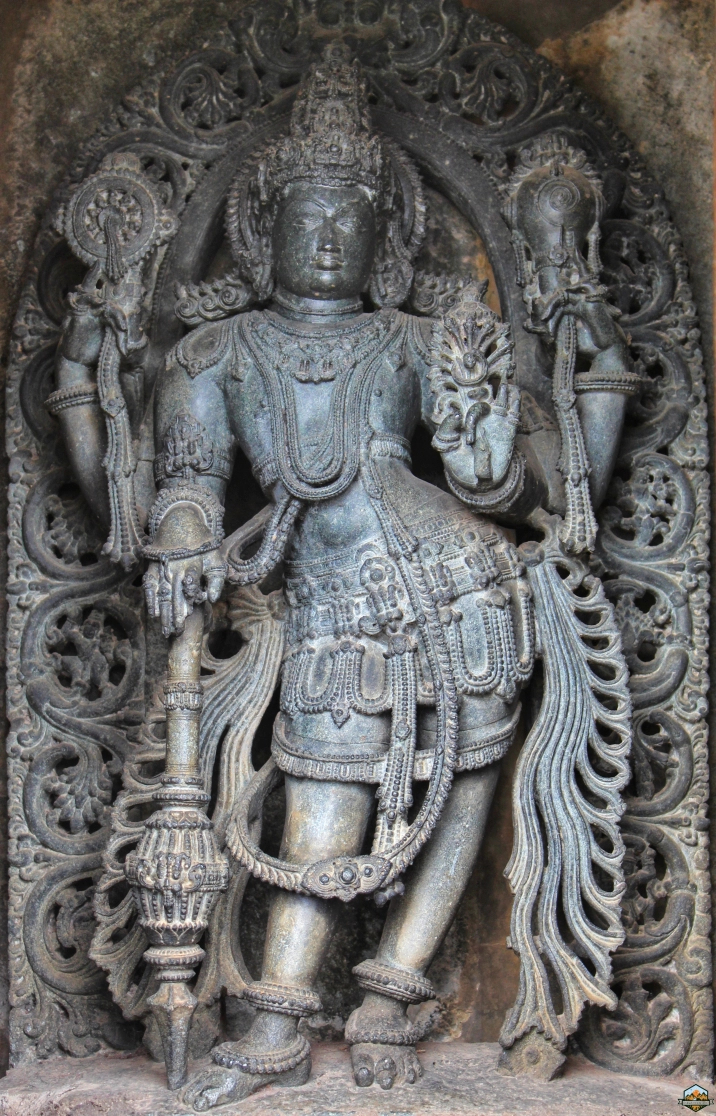 The courtyard around the temple is huge and open for you to sink into its glory. The Hoysala #architecture of the temple and the craft can leave anyone spellbound.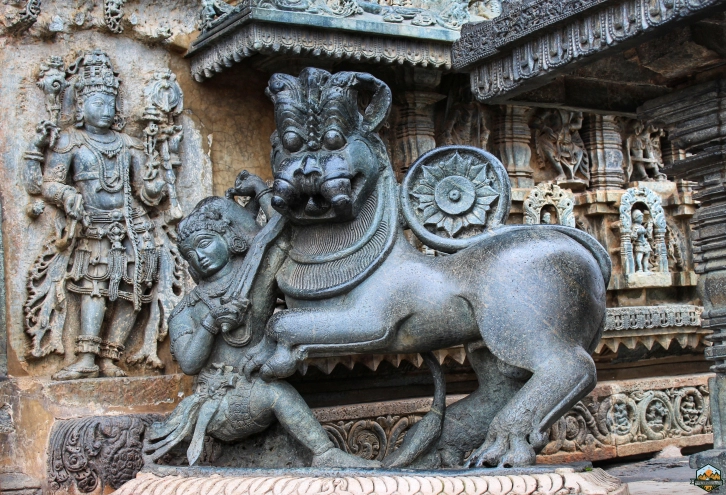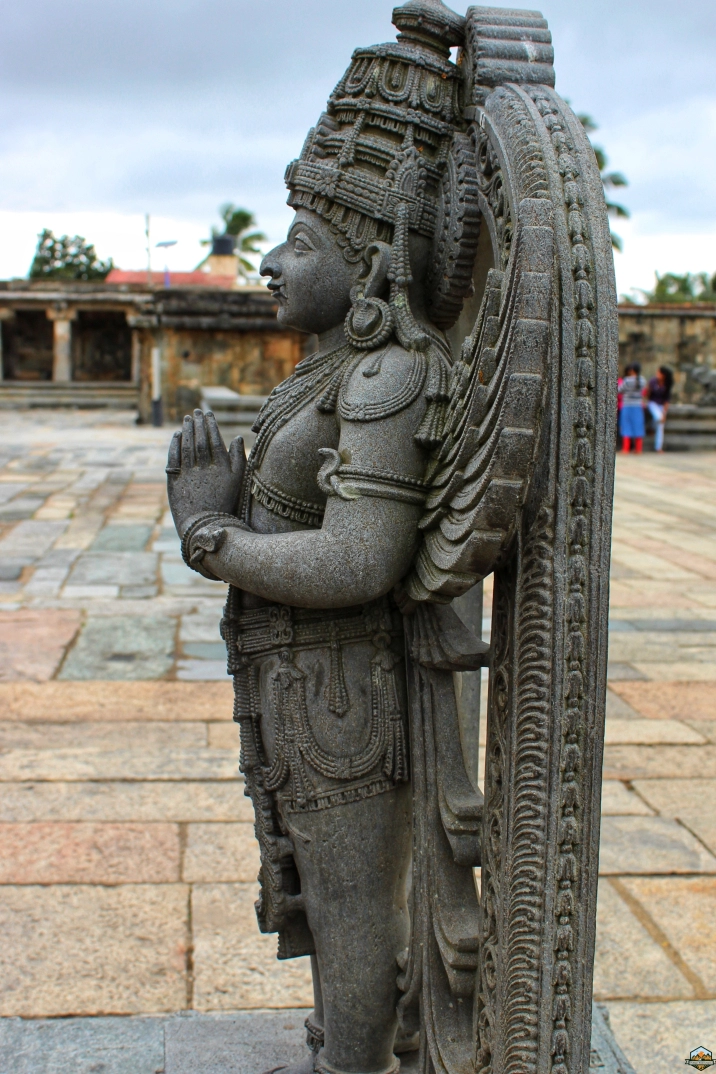 Photography is allowed in all the parts except a few parts which are closed. And we surely didn't miss the chance to click this #gem of a place.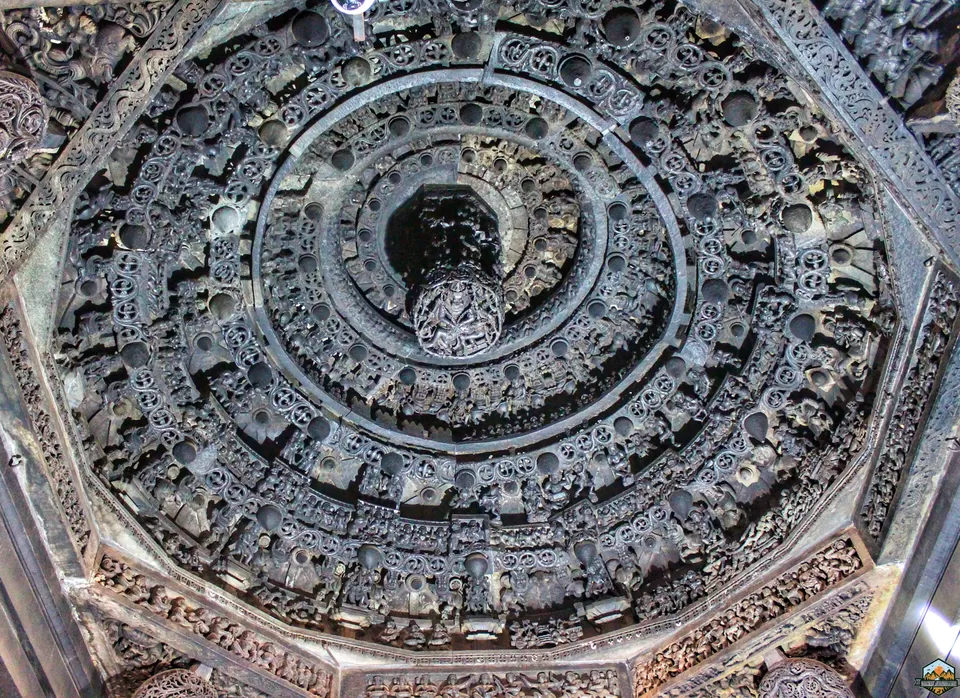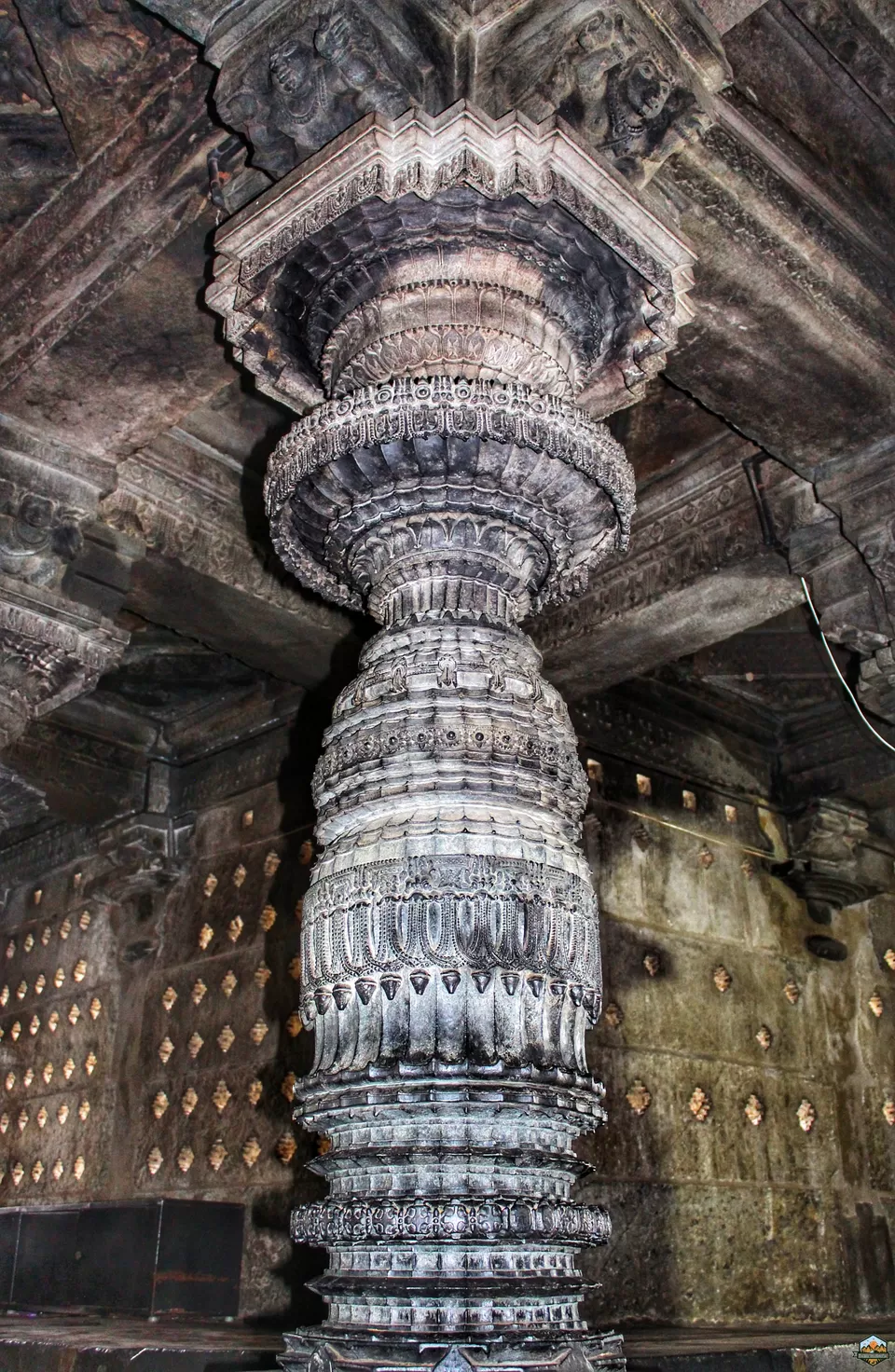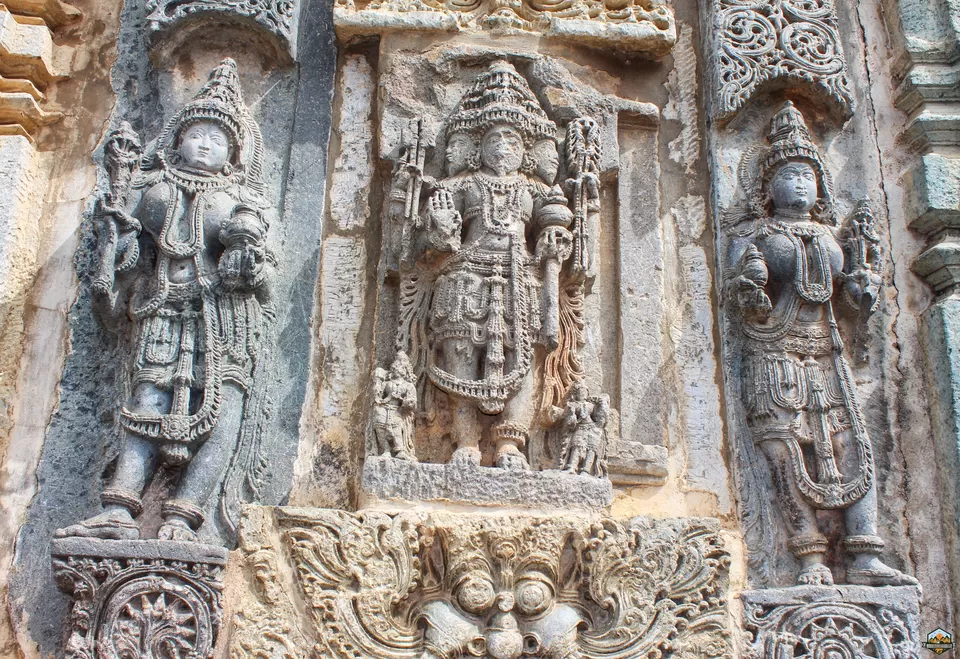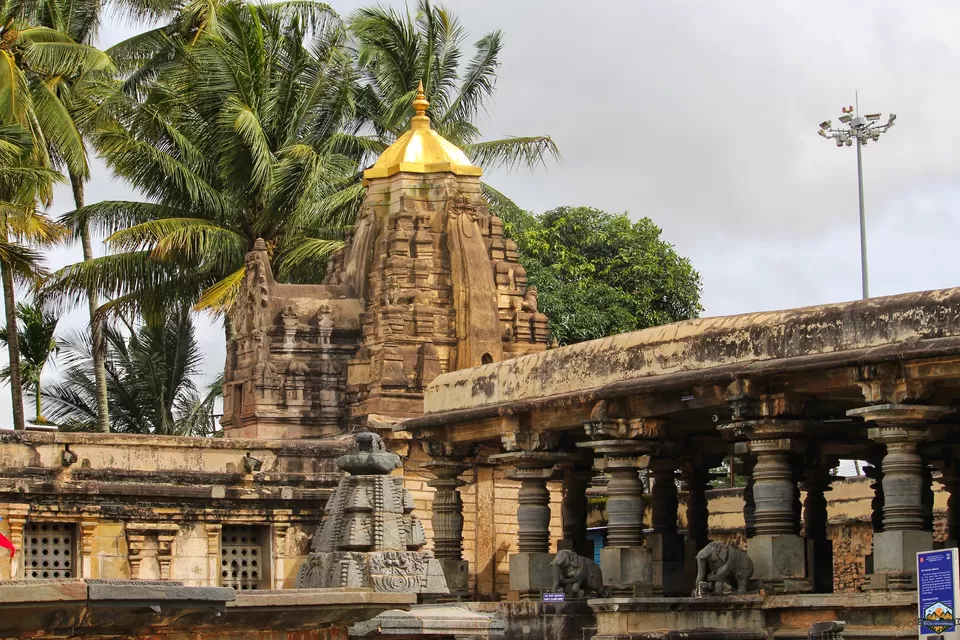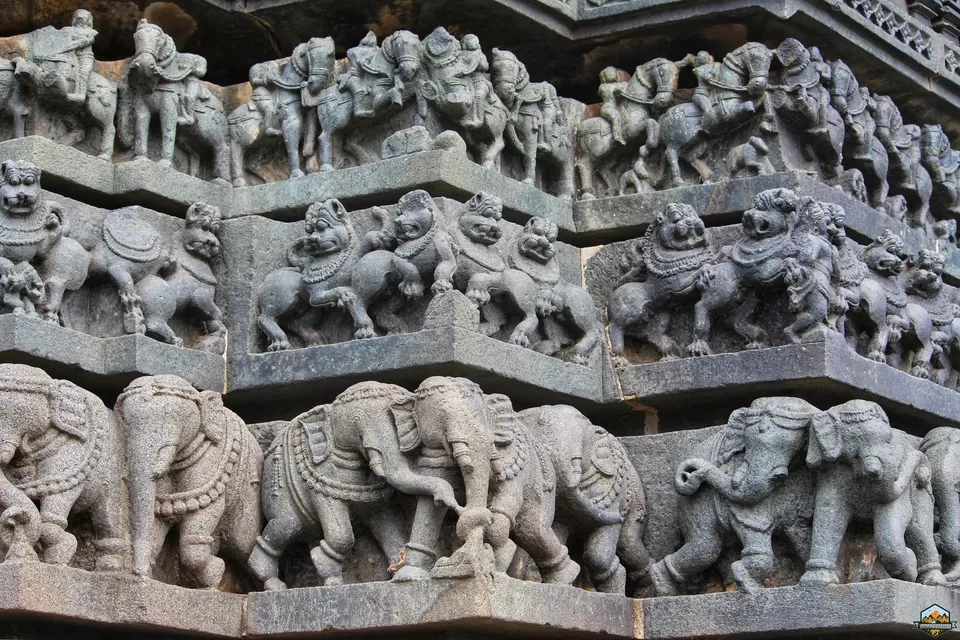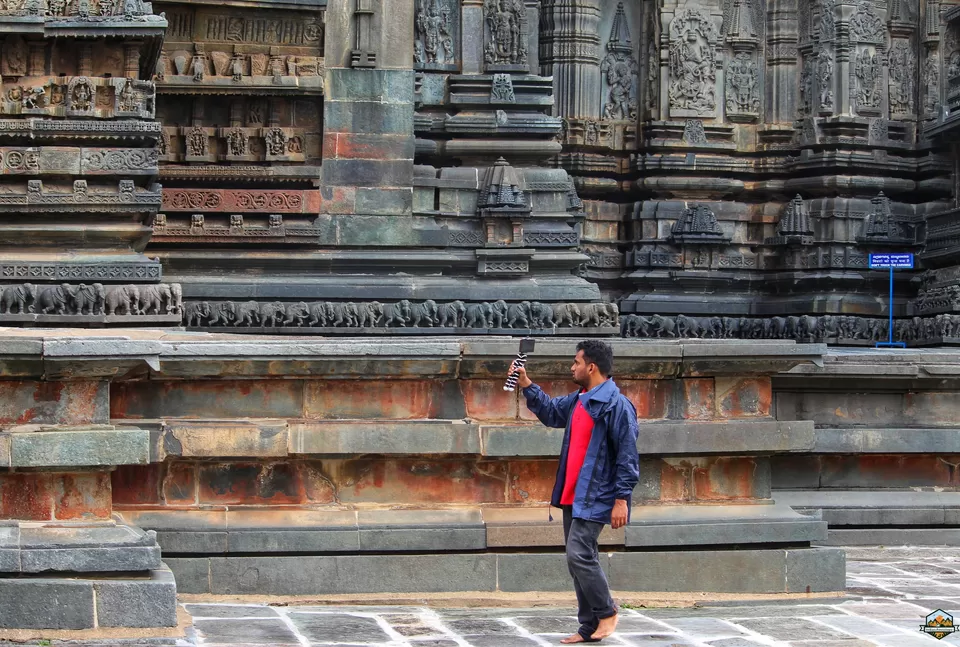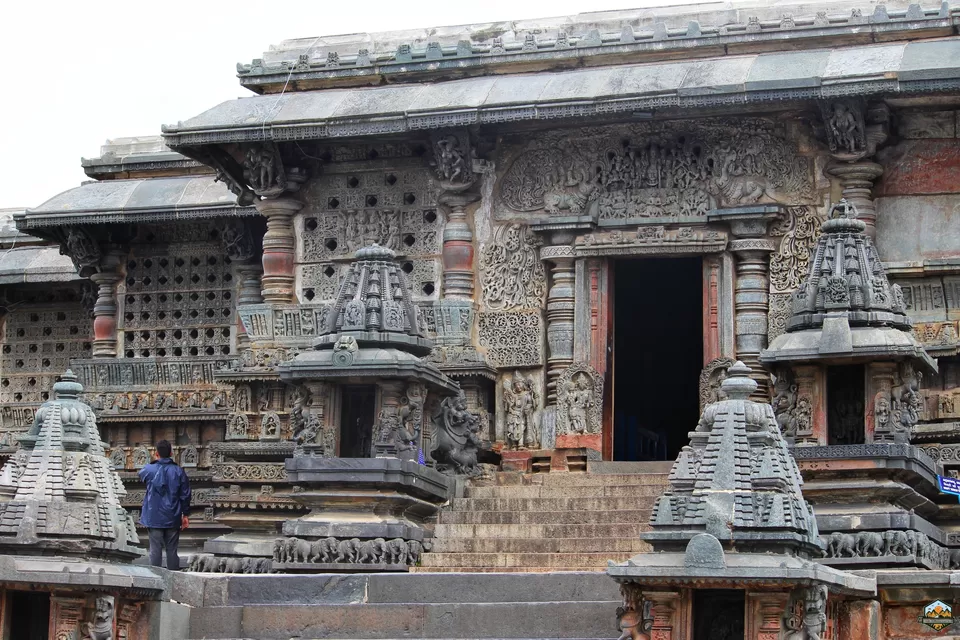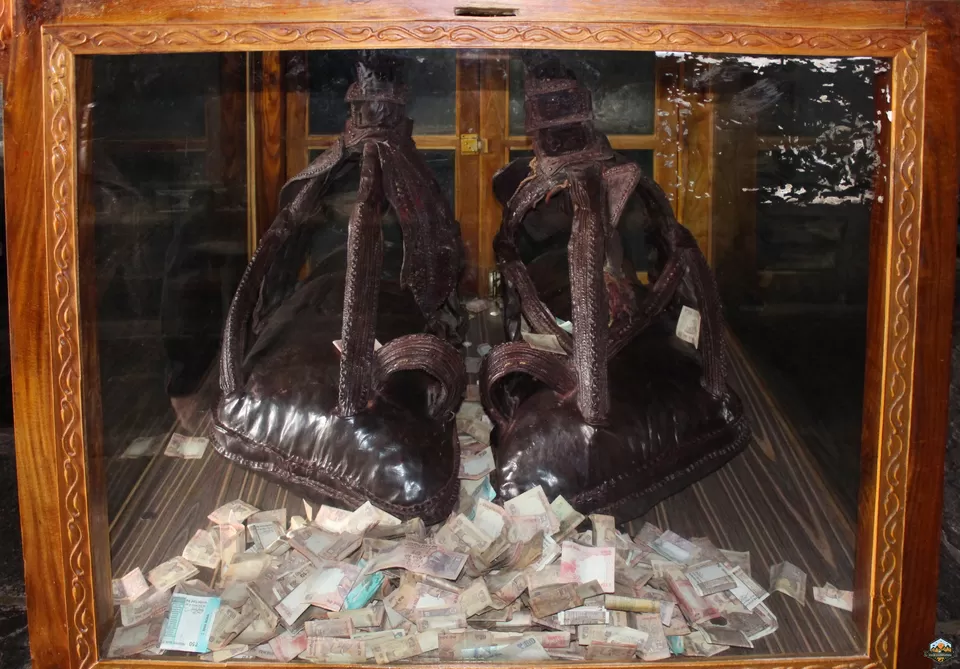 One can easily spend the day at this temple due to it's positive #ambiance and unmatched architecture.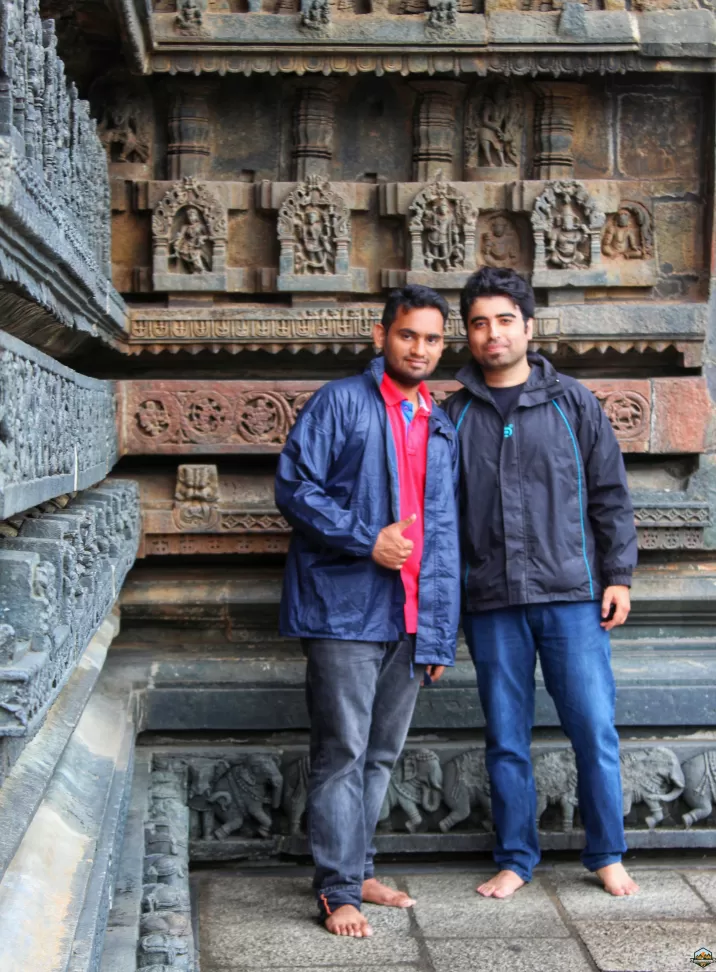 Call of the stomach and we went to grab onto some good food in Indian coffee house located in front of the temple.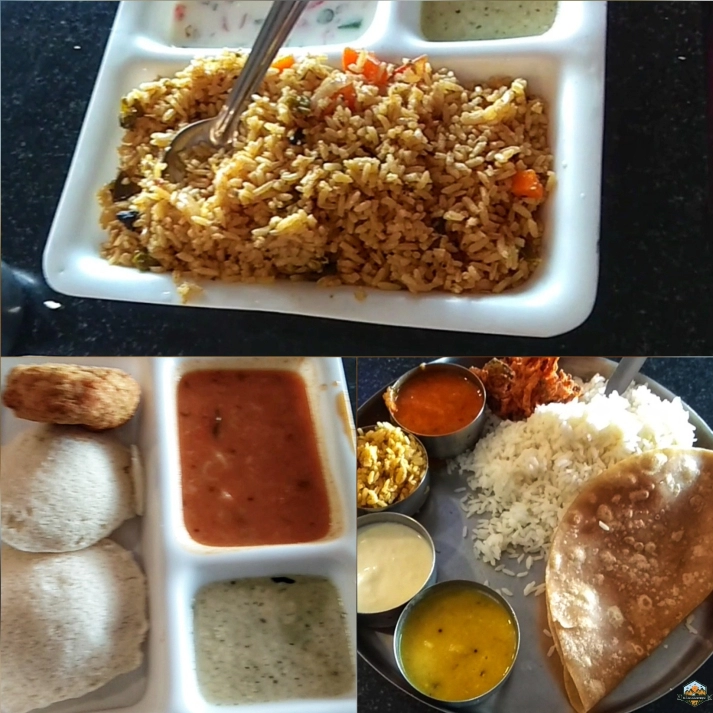 We had our lunch and hopped to ride back to Chikmagalur to see what else this place held for us.
We drove directly to #hirekolale #lake, which is man-made lake in Chikmagalur located a few kilometres from the bus stand.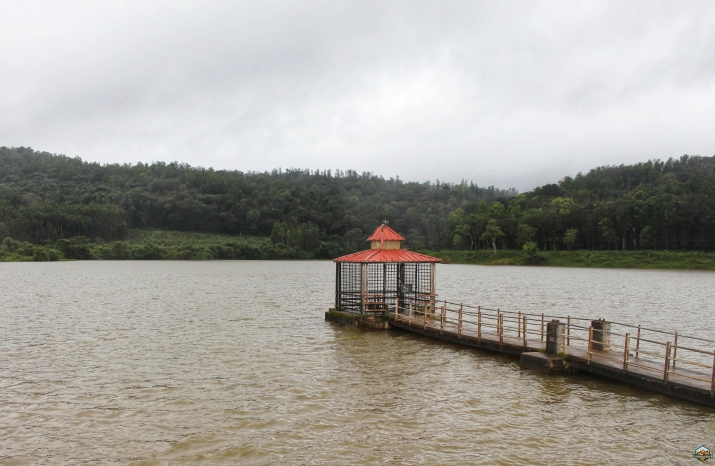 The way to the lake is very silent and isolated. As we reached the lake, we just couldn't control our #happiness of being at a place like that. It was heavenly beautiful with #hills all around it. Since it was #monsoon, the beauty of this lake was multiplied many a times.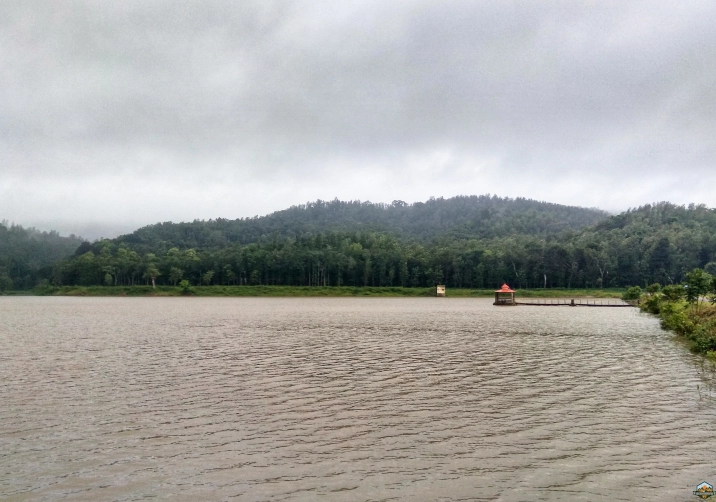 We stayed there for an hour and since the sun was about to set, we decided to go back to our hotel and relax.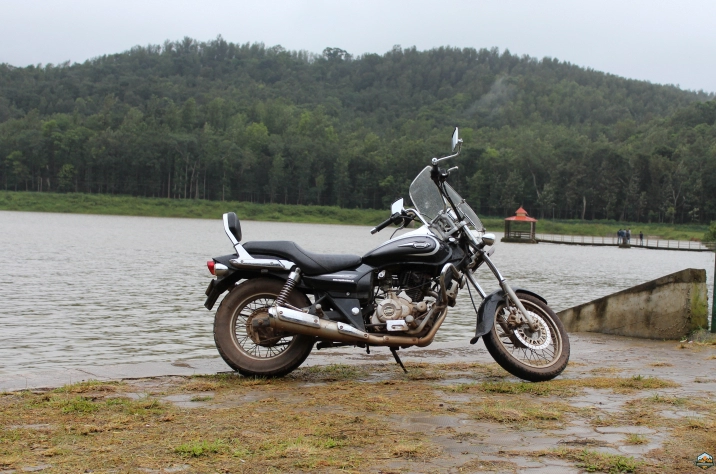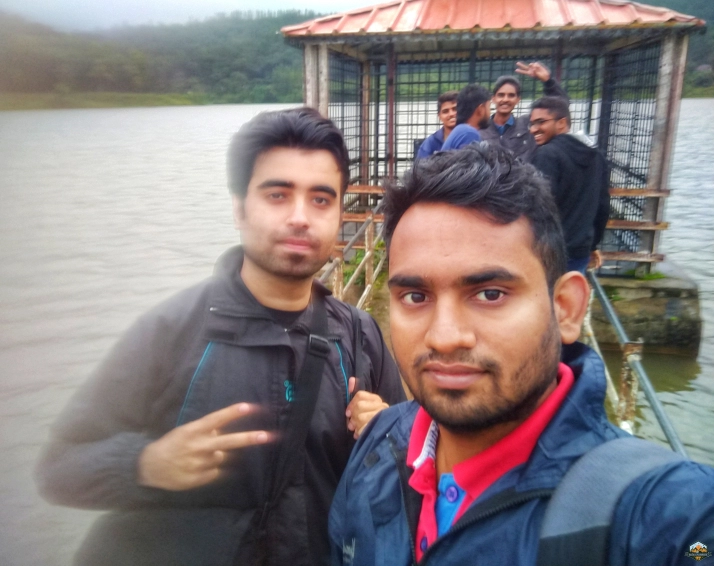 Opposed to our belief if we would get a good North Indian #food in Chikmagalur, we reached Taj hotel (not the #Taj you might be thinking) and filled our belly with one of the best Non Vegetarian food ever and not to forget pocket-friendly as well.
A good night sleep and we woke up ready to get some more of Chikmagalur. We started off for Mullayangiri #peak which is about 22 km from Chikmagalur. The way to the peak is amazing and across some dense #forest around.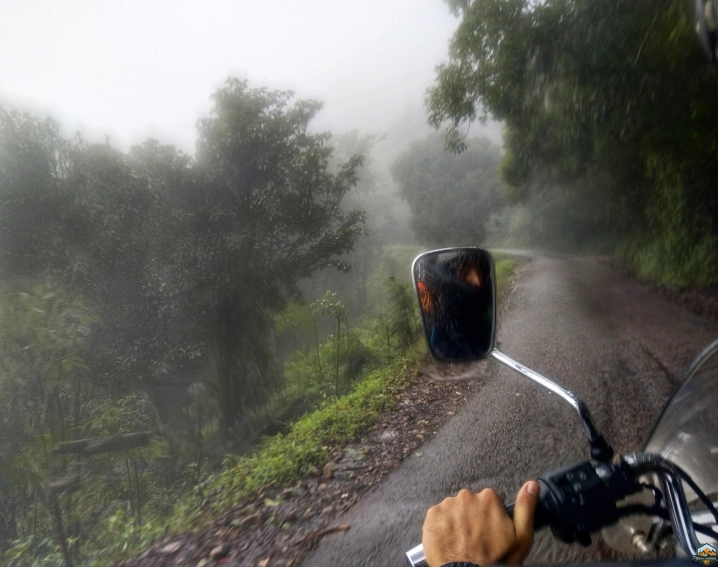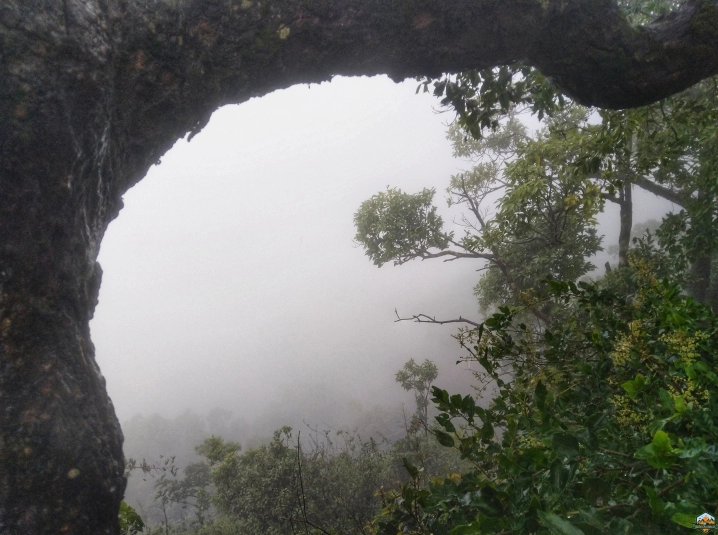 The road is fine but due to monsoon it was broken at few stretches. Just before the peak, the #road is very steep and one has to be careful while riding.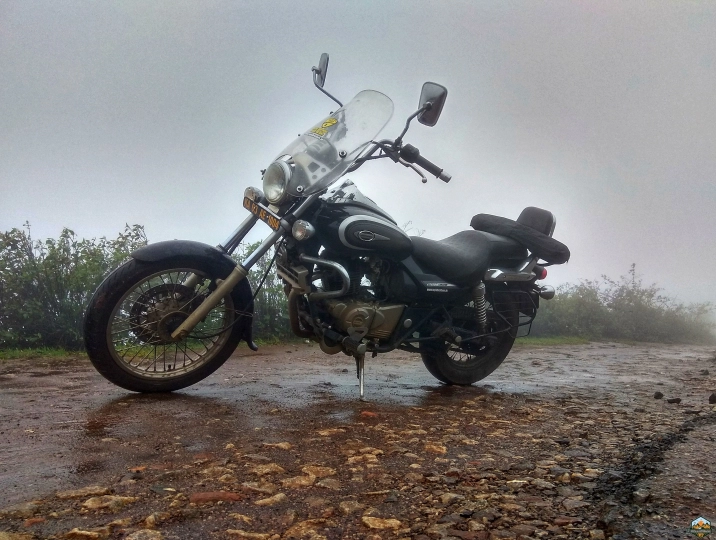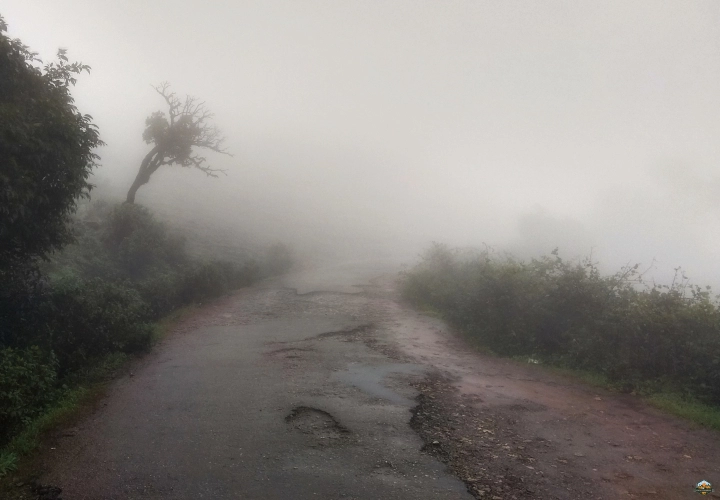 With a strong wind, powerful enough to push you, blowing at the peak, we reached there. It was really cold but it felt like a feather in our adventure cap.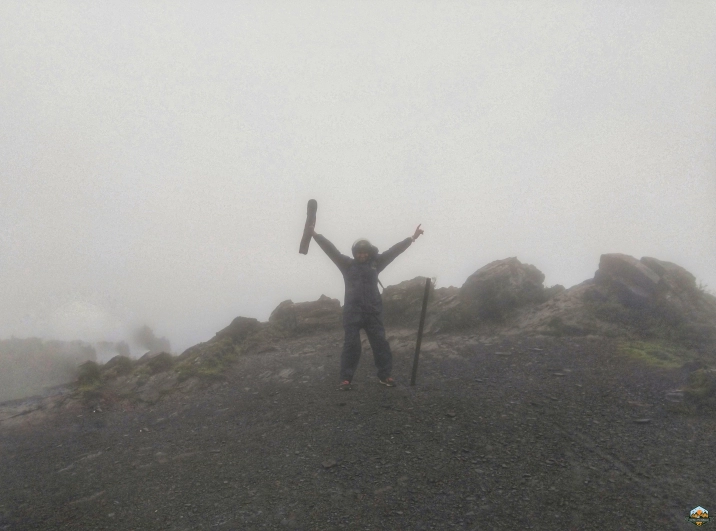 On returning, we had chili fritters and hot #tea at a stall close to the peak. Also there is a beautiful Shiva temple around that place which was covered with mist in the pleasantly cold #weather.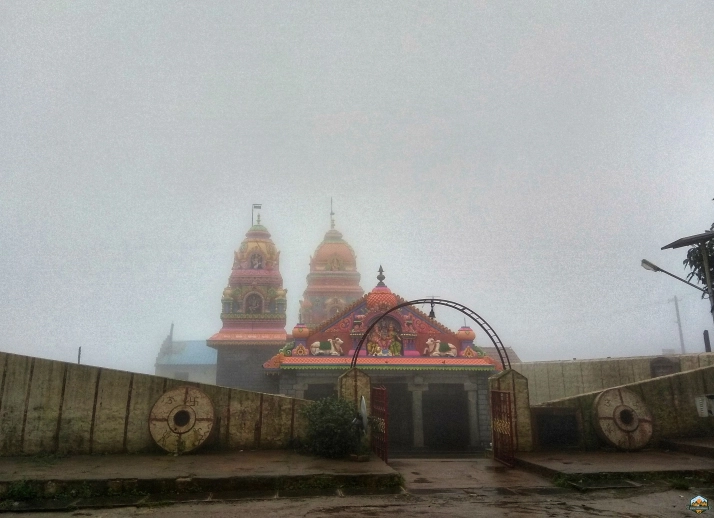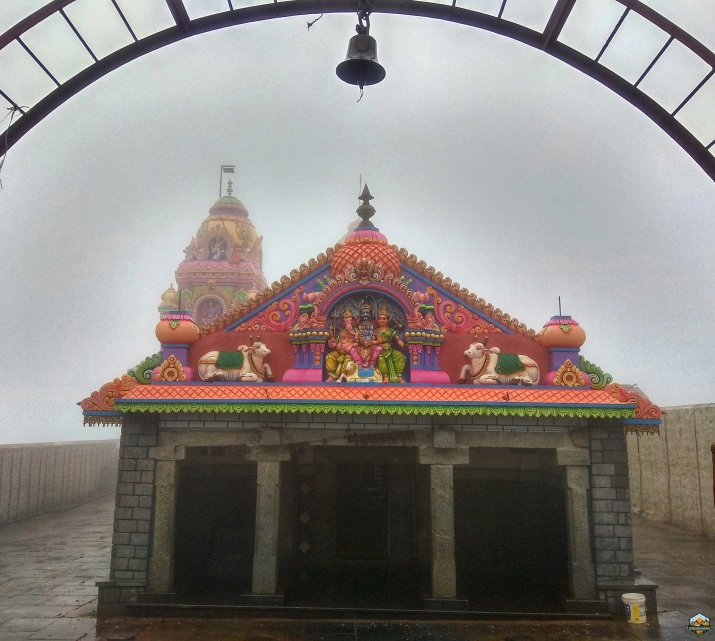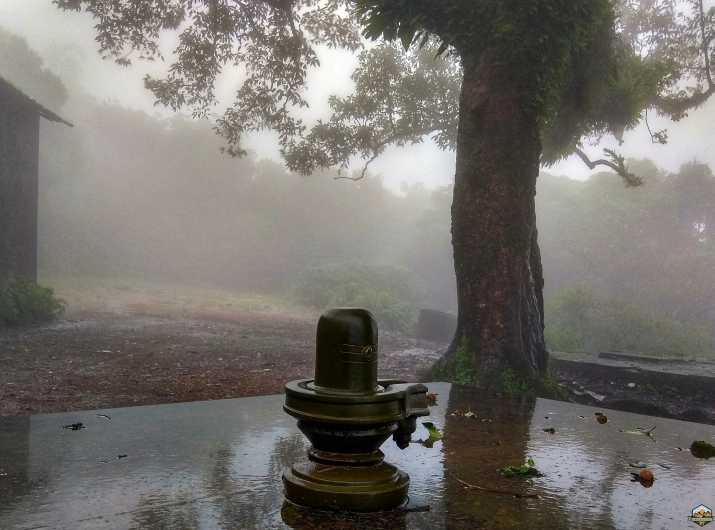 We reached the foot of the peak and decided to take a break at one of the most attractive places in Chikmagalur, The Siri Cafe.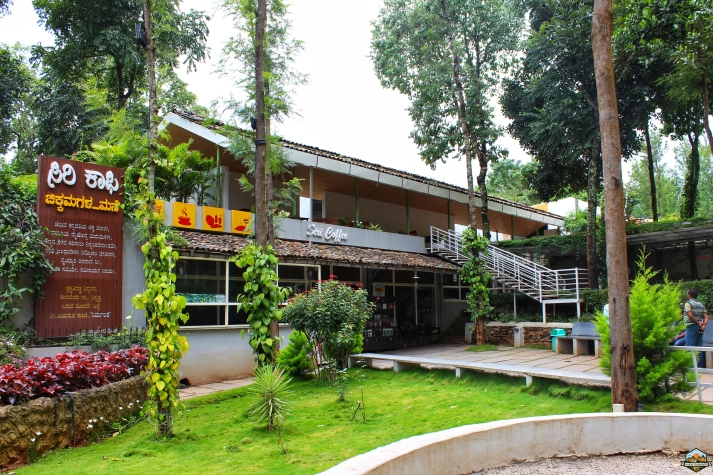 Yes not a hill, not a temple but a #cafe. This place has a huge statue of "Mother Nature" which makes it a primary attraction, with a small #pond with #ducks in it, in front of the #statue.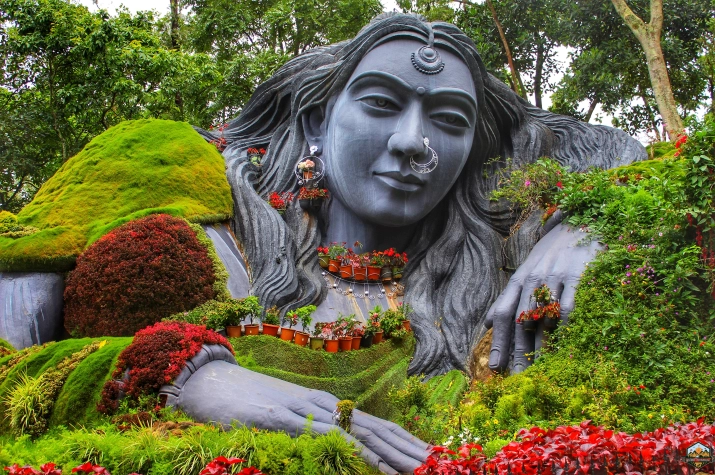 The food is also nice and not too expensive. On top of this, they serve really nice coffee. It took us almost double the time to click #pictures than to finish the food and we surely loved every second of it.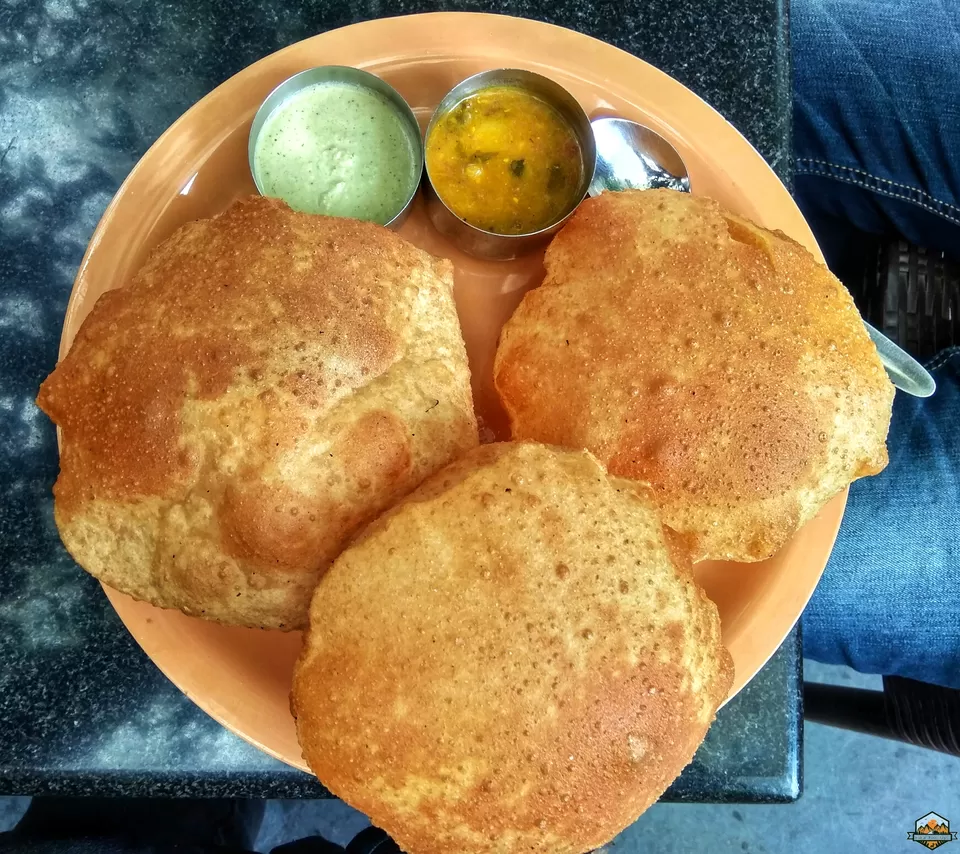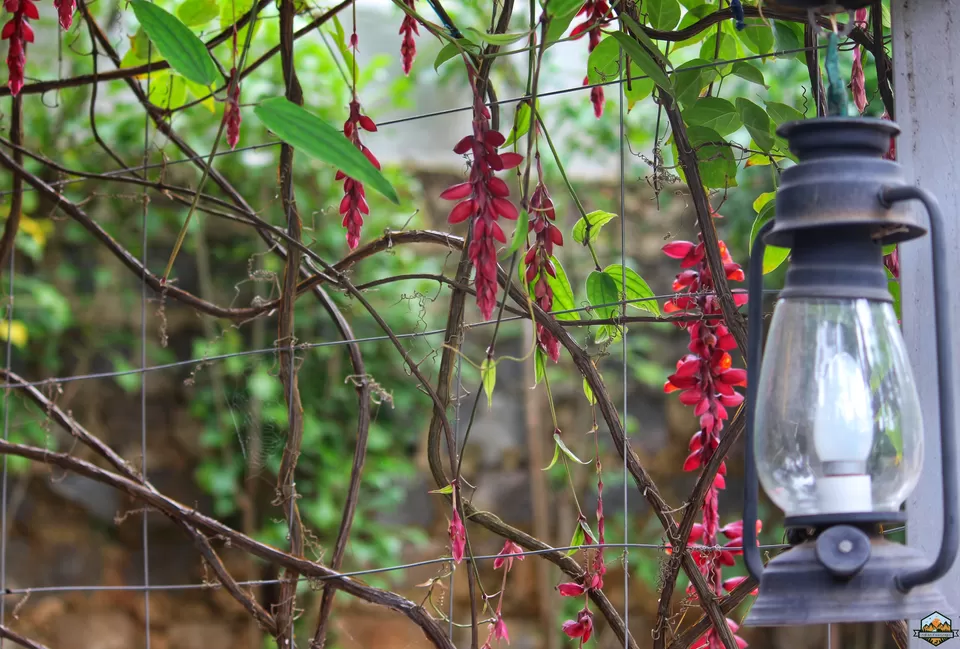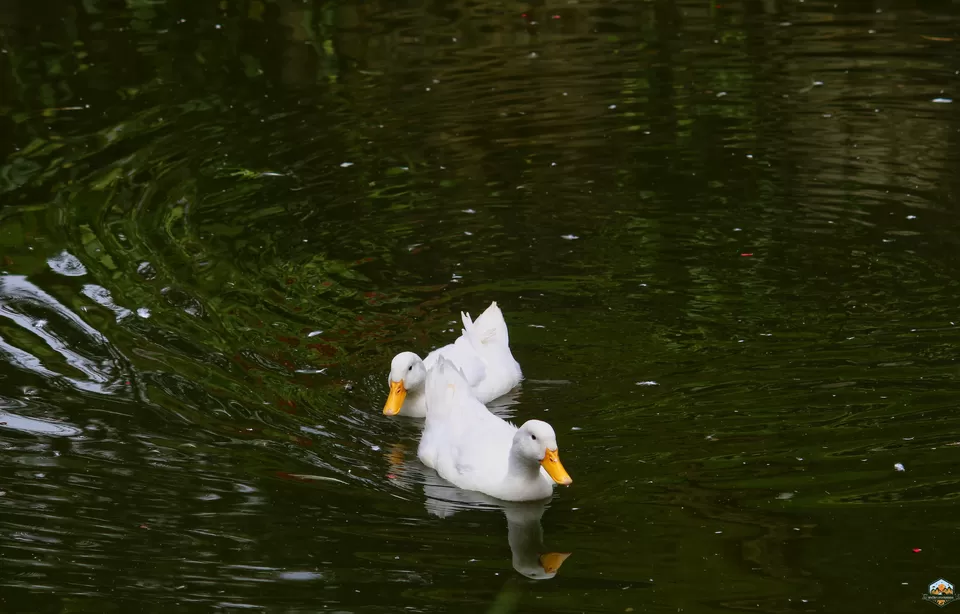 From there we went towards kemmanagundi which is a hill station about 60kms from Chikmagalur but due to lack of time we skipped the idea mid way. But whatever the distance we covered was #scenic and across the hills.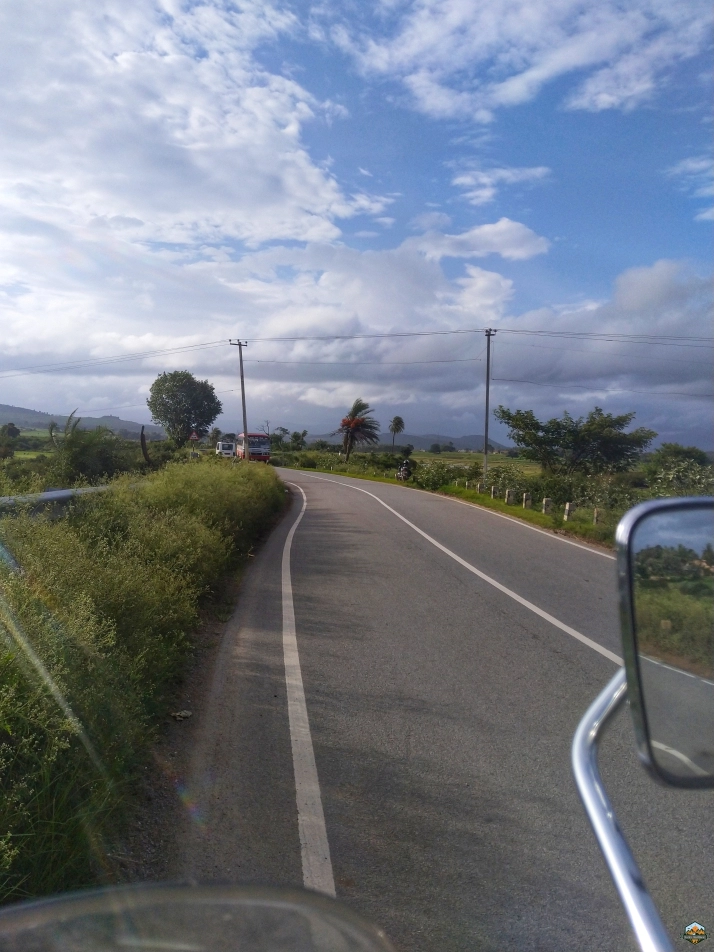 We came back to Chikmagalur and had our #lunch in one of the best vegetarian restaurants in the place, Soundarya Veg #Restaurant.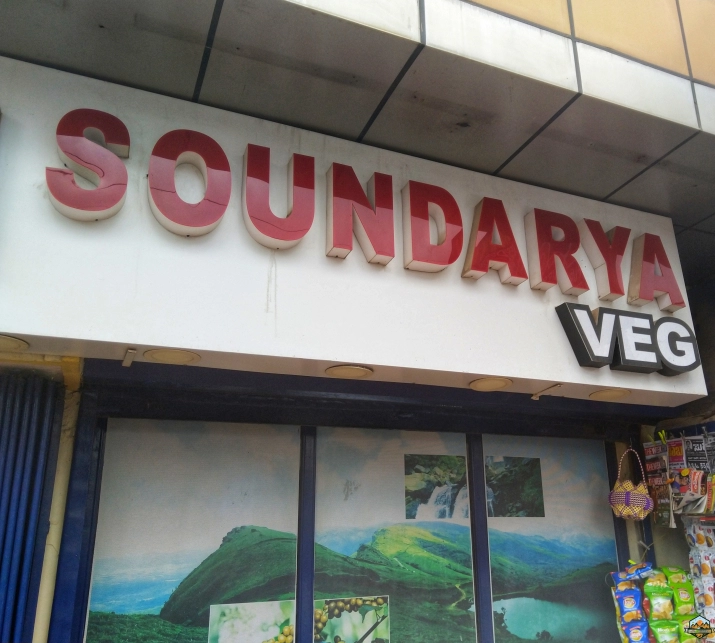 The food was spicy and delicious, though a little on the expensive but totally worthy.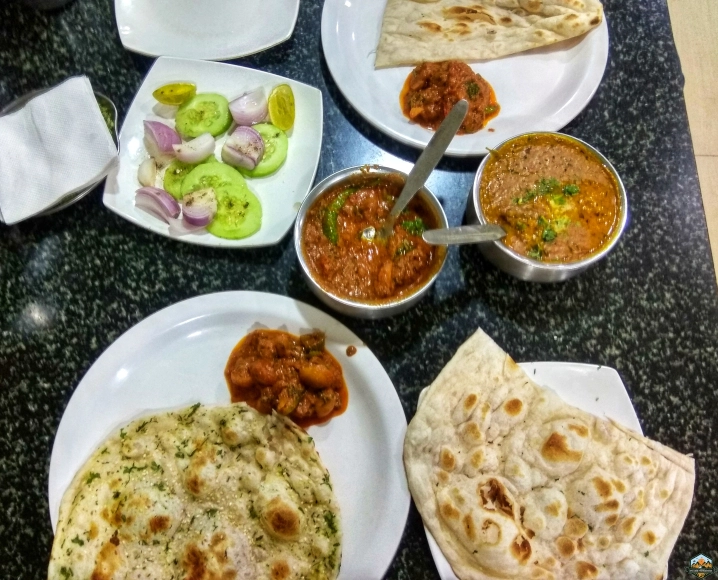 From there we took some rest in our hotel and went to visit the #Coffee Museum later.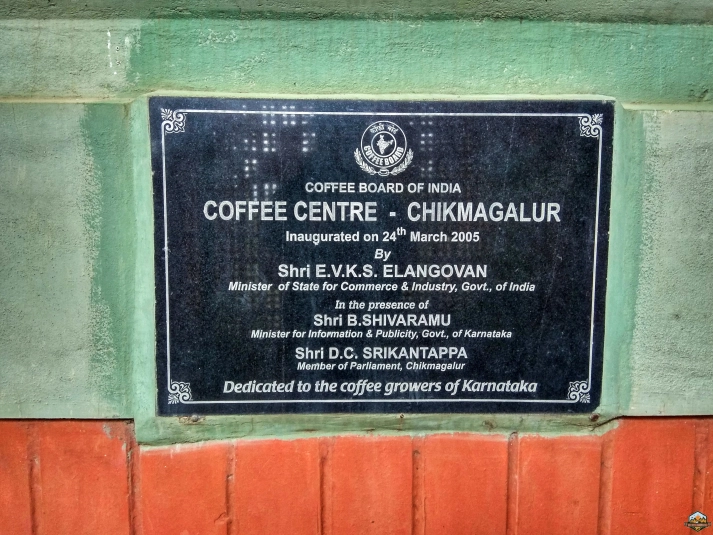 On our way to the museum we saw this humongous statue of Swami Vivekananda located in the middle of a lake. We clicked pictures and rode for the museum.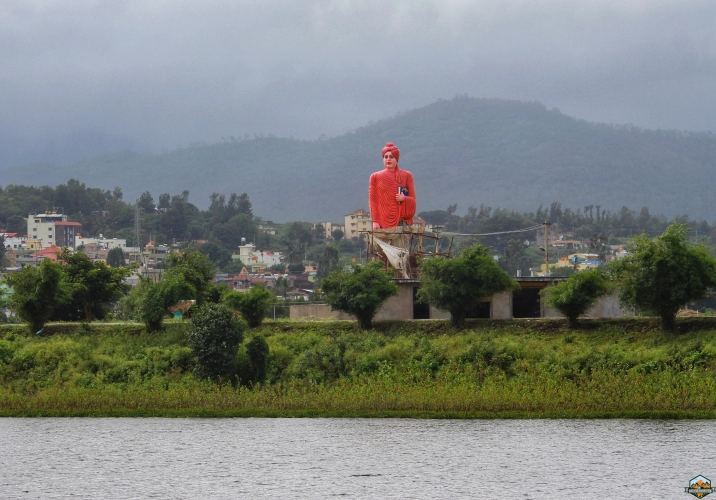 This museum is a must visit if you don't want to remain ignorant about your daily cup of coffee.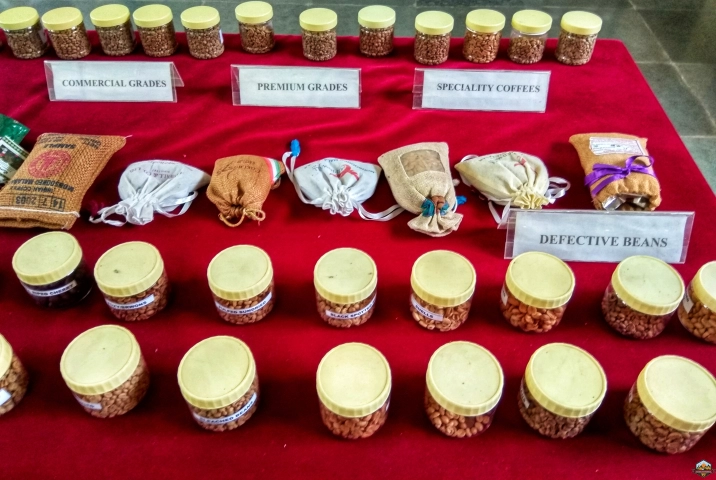 Not too big, it perfectly depicts the journey of coffee from plantation to your cup and the journey of this immensely popular beverage in India.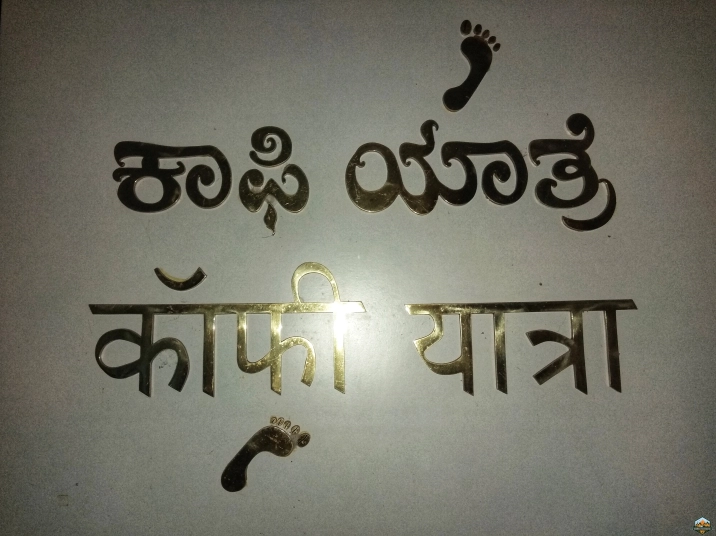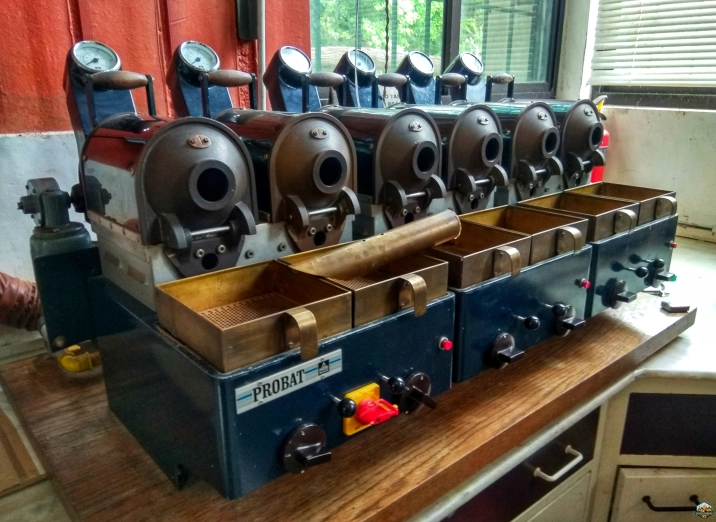 After all this we drove around Chikmagalur looking at some temples and did some random riding in places we didn't know anything about.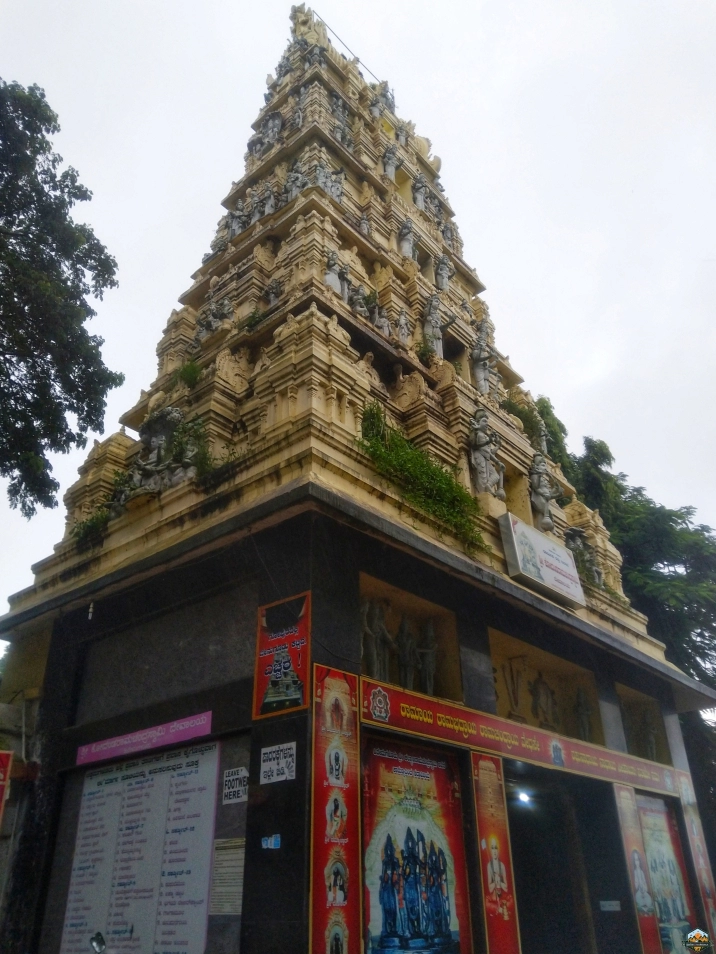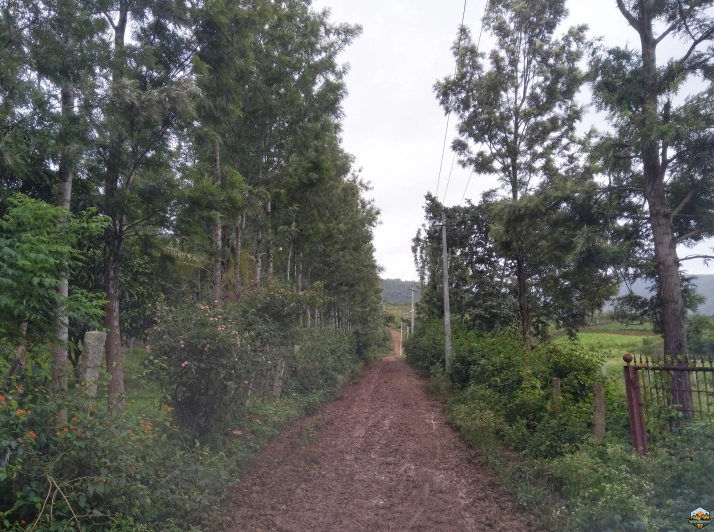 We came back, rested for some time and packed our bags to return to Bangalore.
Trip Cost : 8000 INR for two persons including stay, transportation, food and bike rental.
Instagram @indianfootsteps
Facebook Indian Footsteps