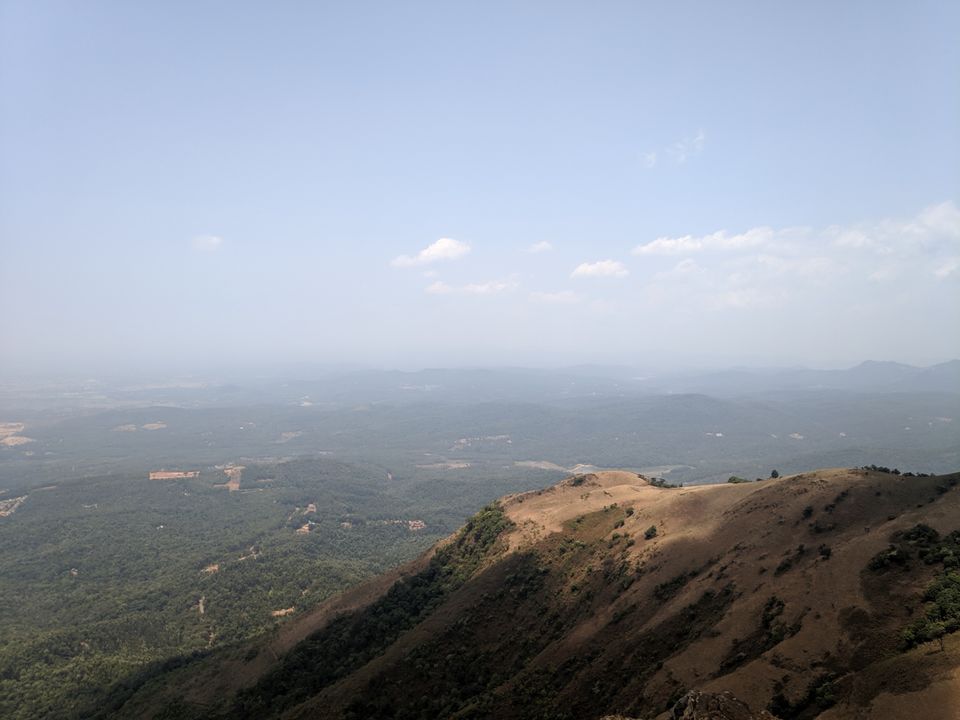 There was time when I was new in Bangalore, so I didn't have any good idea about places to chill around. So this happened. My brother gave me a surprise visit on one of the Fridays and insisted me to show him cool places around here. As I was new there, I had no idea where to go and as u guessed only Google could have helped me out. It was summer, so we decided why don't we go to some hill station.
Quickly googled nearest hill stations and three places emerged in our list, that was, Ooty, Coorg and Chikmagalur.
My brother had already visited Ooty and Coorg, so decided to go for the later.
Booked government bus named Airavat Club Class(Volvo) from KSRTC.
Booked a Royal Enfield from Royal brothers for 2 days(Sat-Sun)
Reached Kempegowda bus station after defeating the Bengaluru traffic. But the bus was delayed by 30 mins. It was supposed to reach by 11 30 PM.
Finally we boarded after its arrival and started our journey.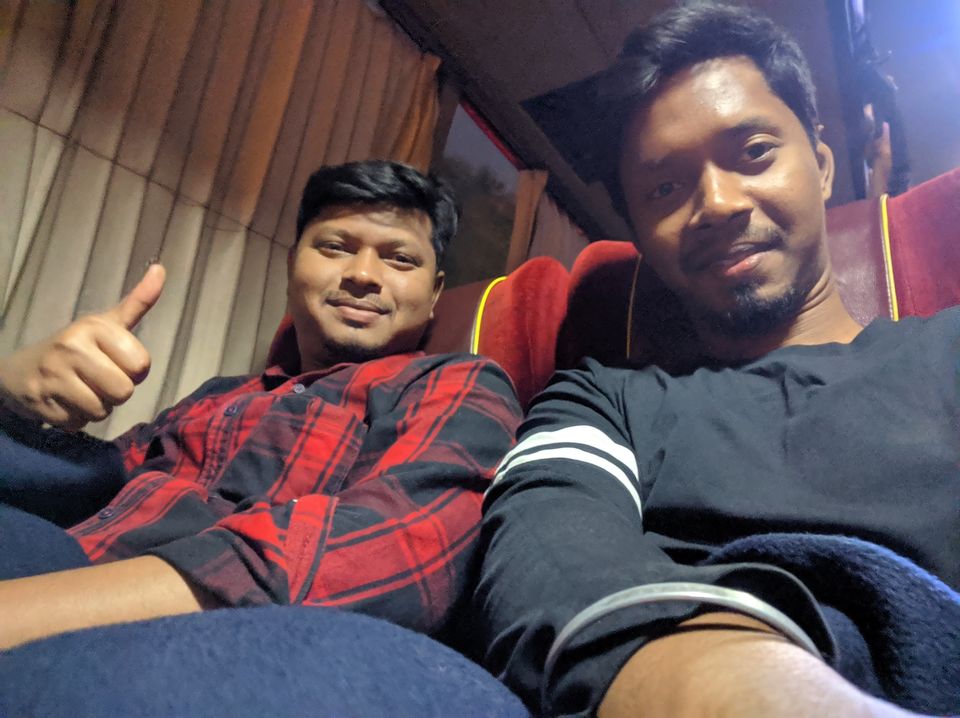 We reached at morning 5 and took 3 hr nap at our hotel Henry's Corner. It was a decent hotel at a reasonable price.
The first stop where we had our breakfast with coffee for which the place is famous for. To be honest, it was one of  the best coffees that I had ever tasted.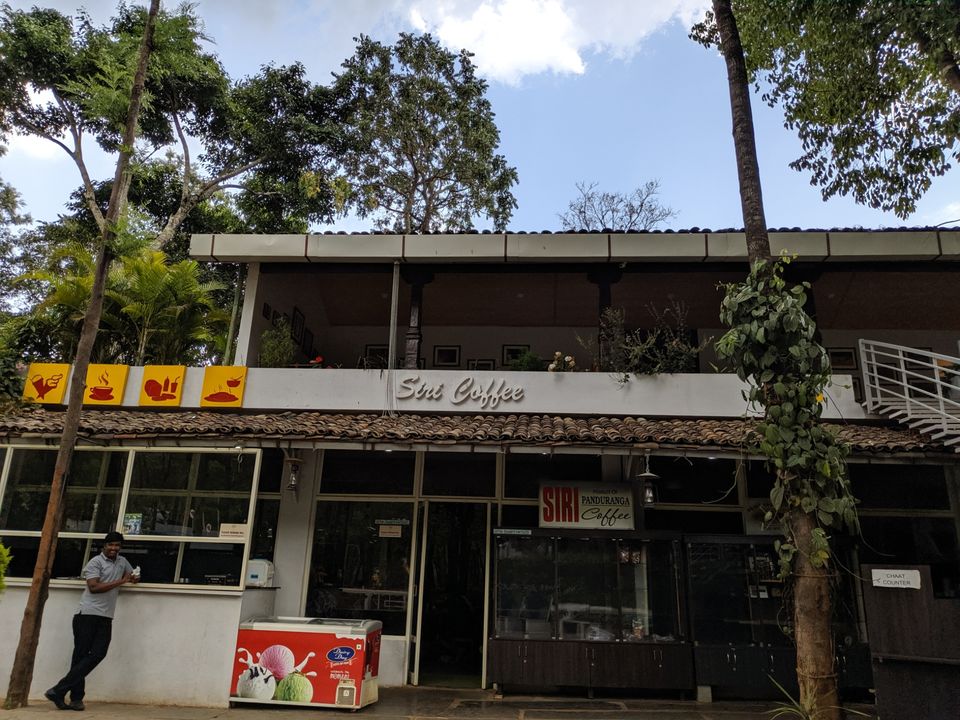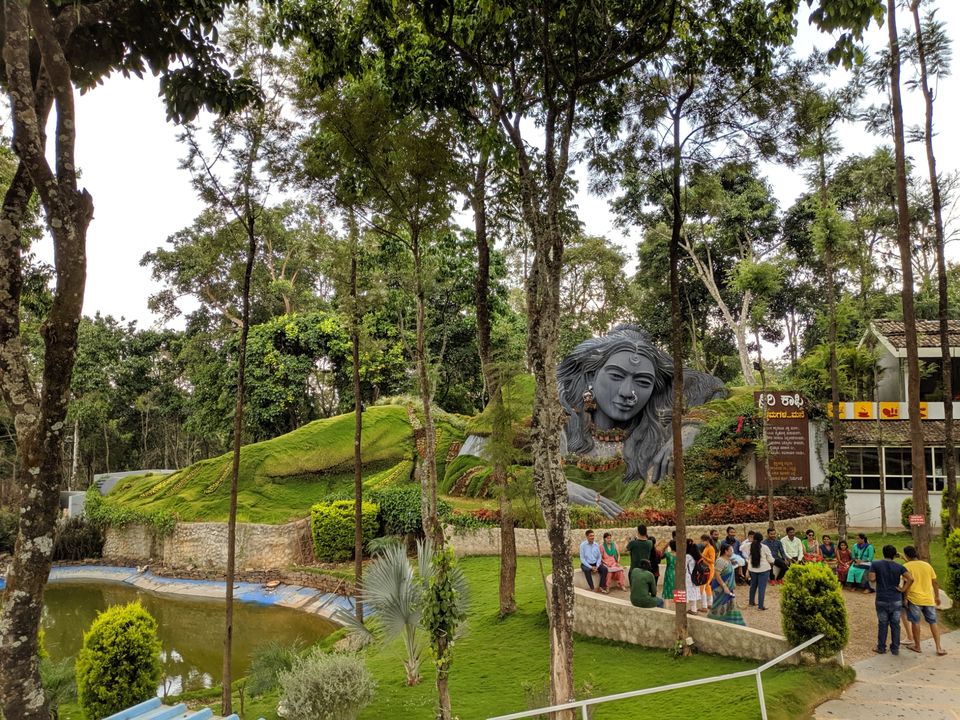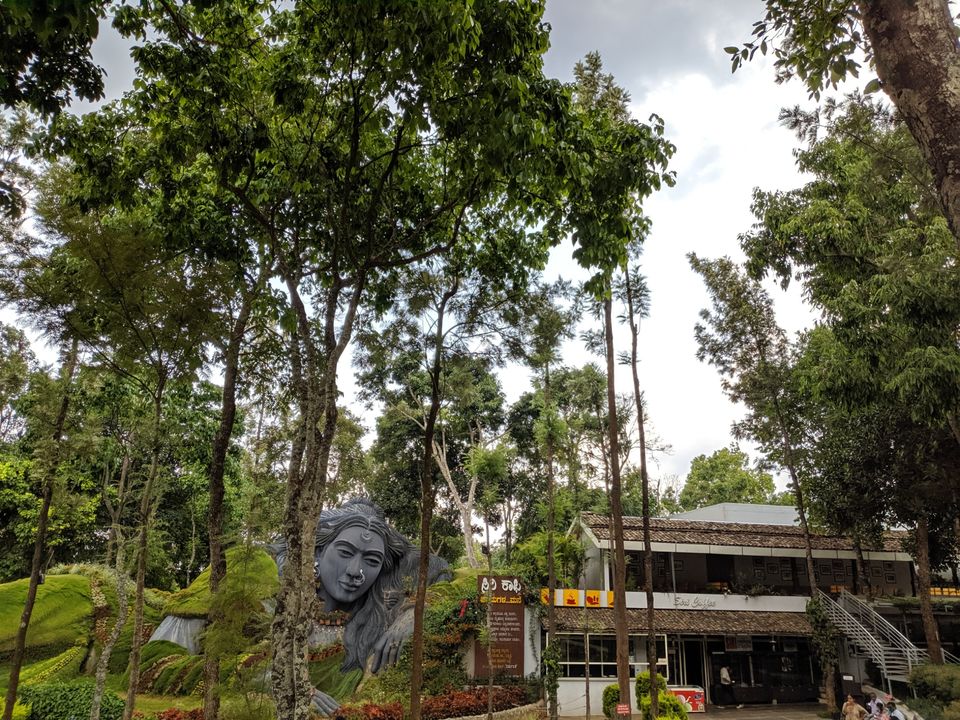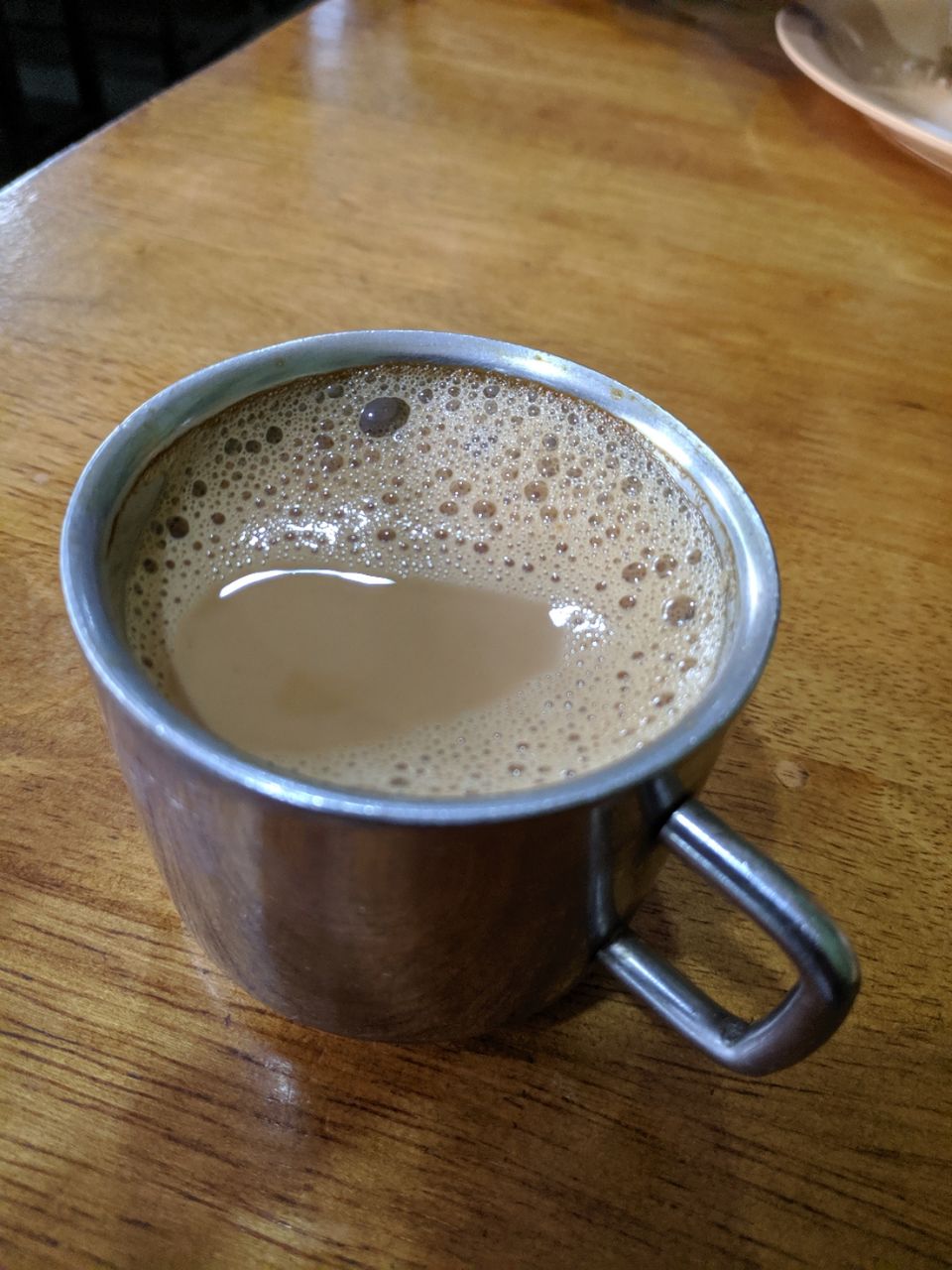 It is the highest peak in Karnataka with the height of 6330 ft. The road to the summit was quite tough. The first timers would find this a bit hard.
At the summit a temple is present which is dedicated to a sage Mulappa swamy.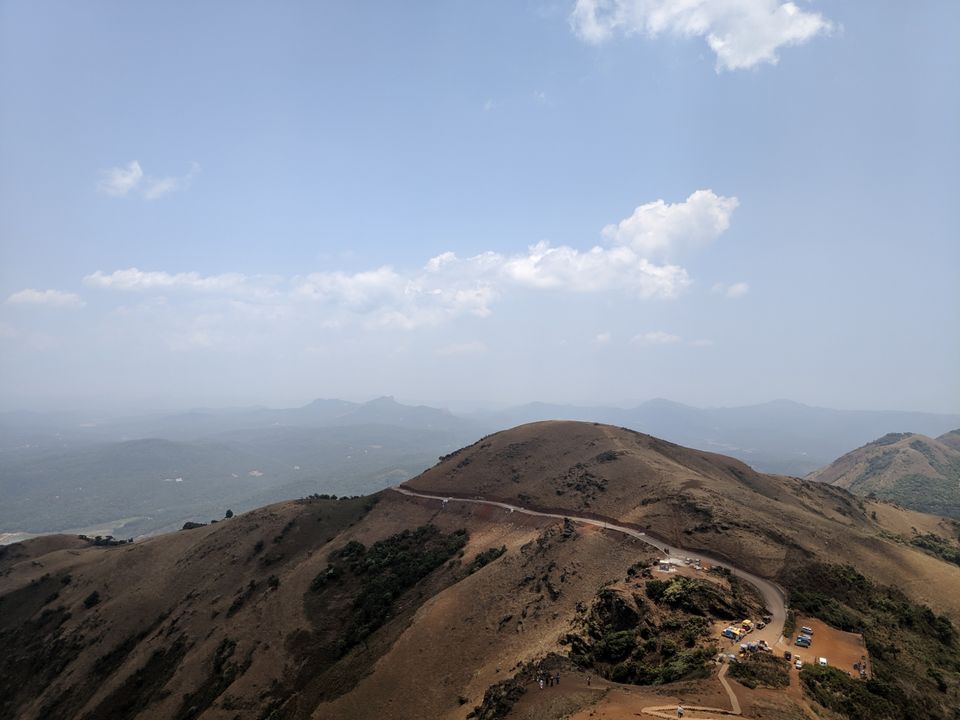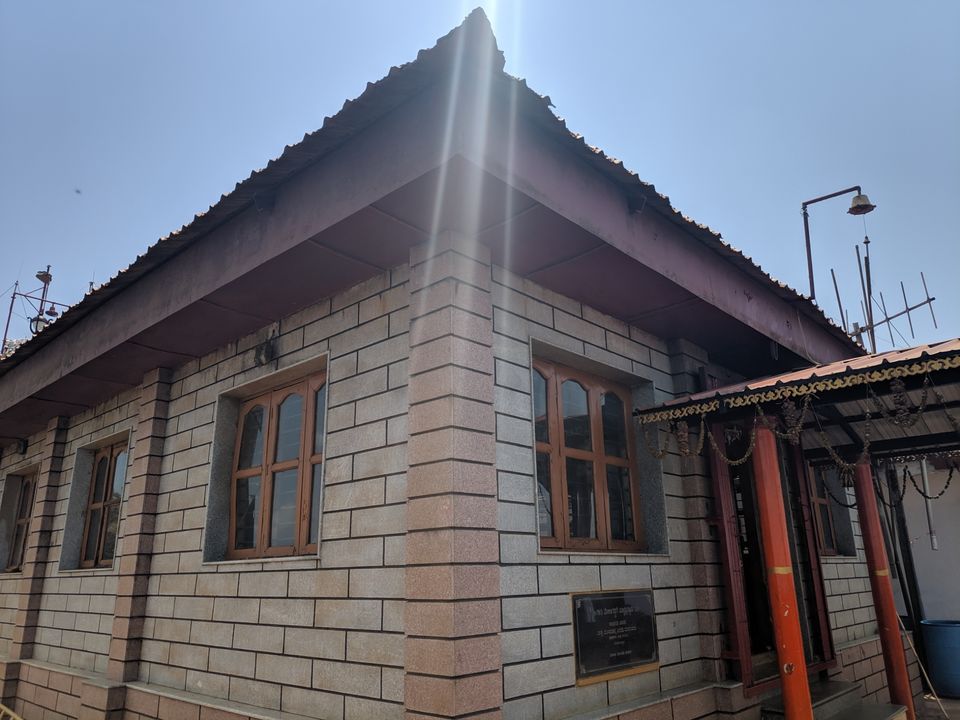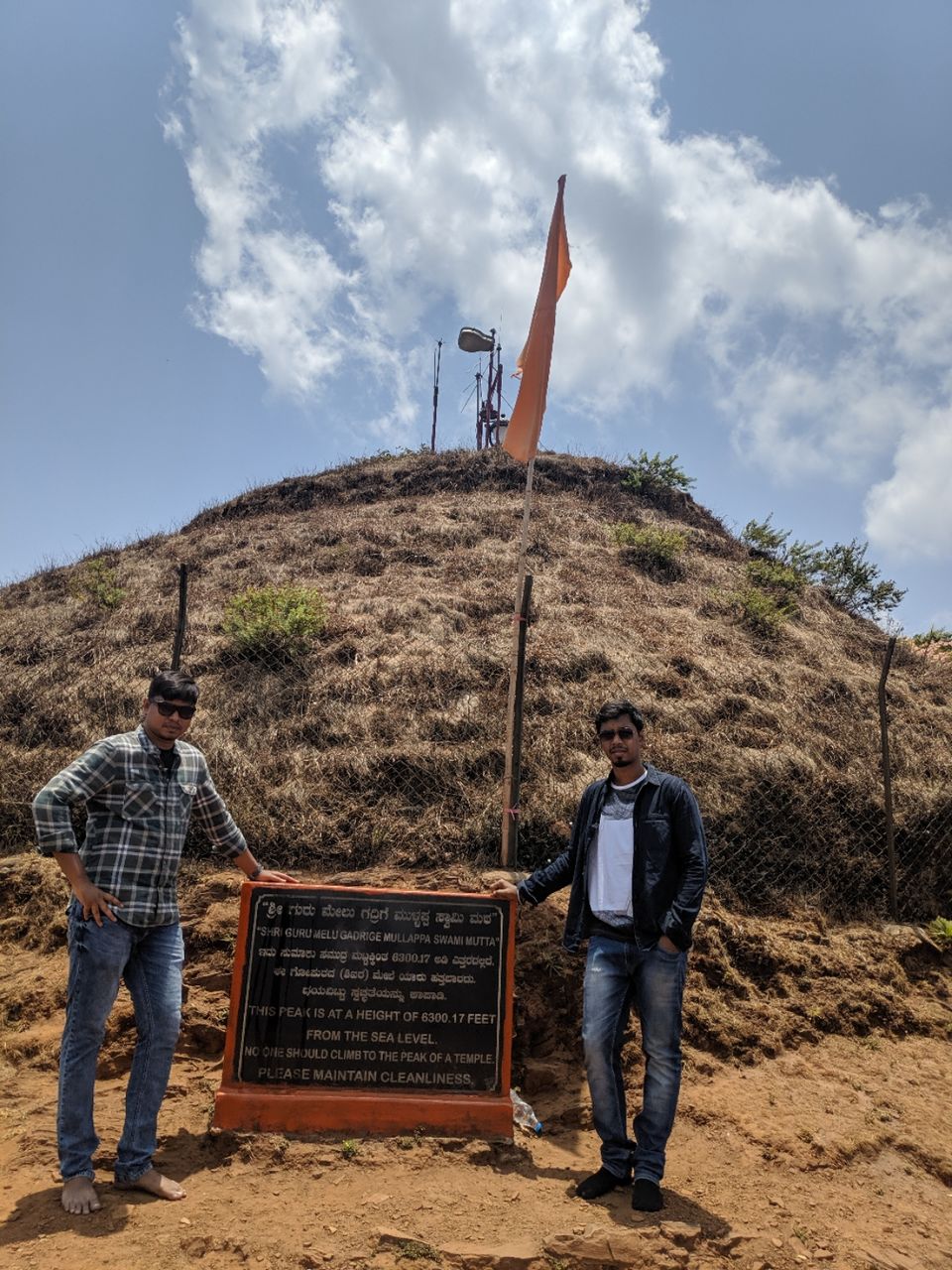 Jhari waterfall also known as Buttermilk waterfalls. This beauty is situated 4 km deep inside the dense forest where private vehicles are not allowed. We had to book a jeep which cost around 700 for 6 people. We shared our journey with four others and to speak about the road, oh my god, the 4km  road was so treacherous, and hats off to the people who were driving there. We could barely see anything due to dust. When we reached, we were completely covered with red dust, but then what we saw was a beautiful fall surrounded by dense trees and one can bathe there without any problem. As it was summer days, the water current was minimum. We spent nearly 2 and half hrs and then returned to our parking lot.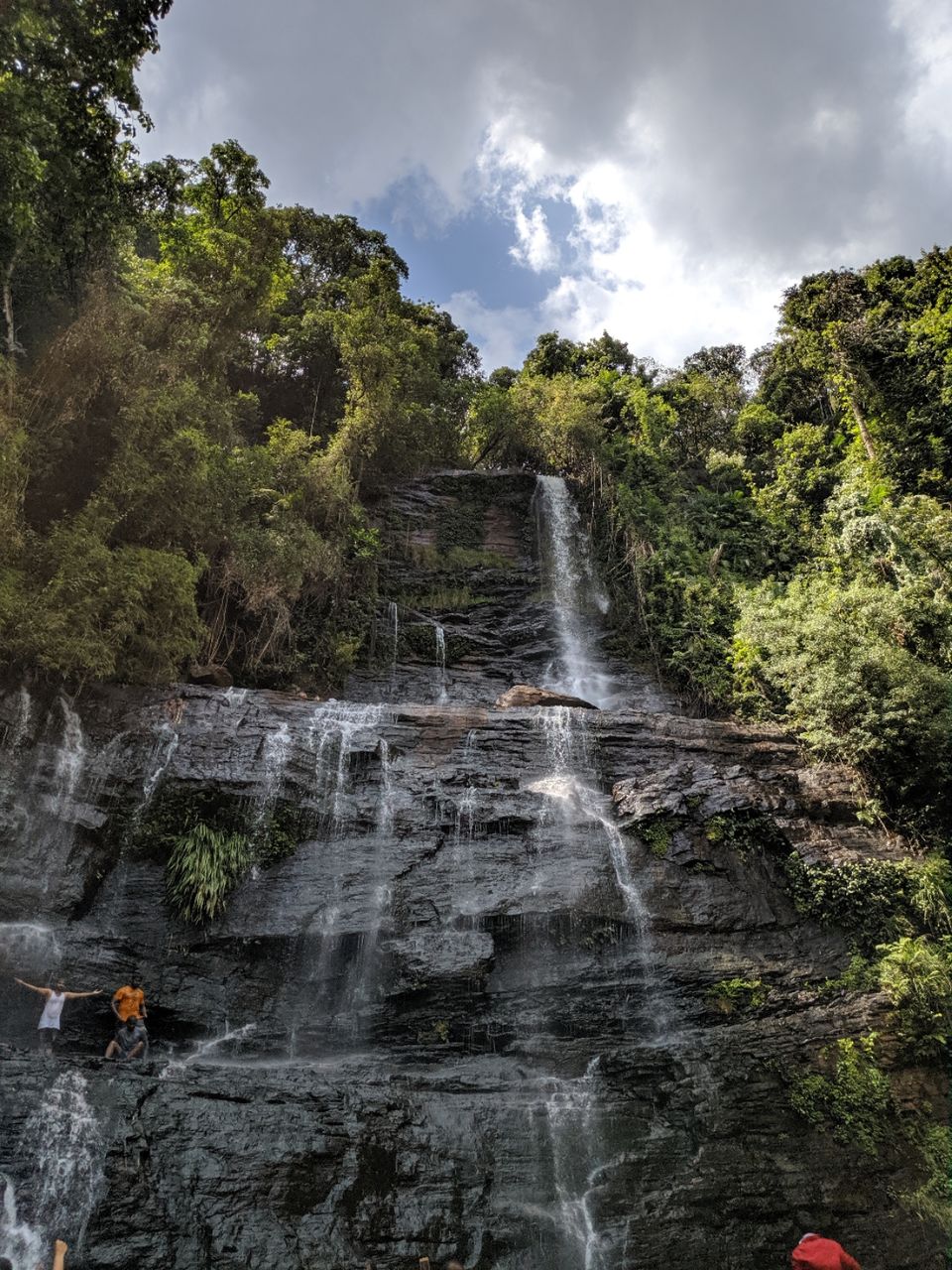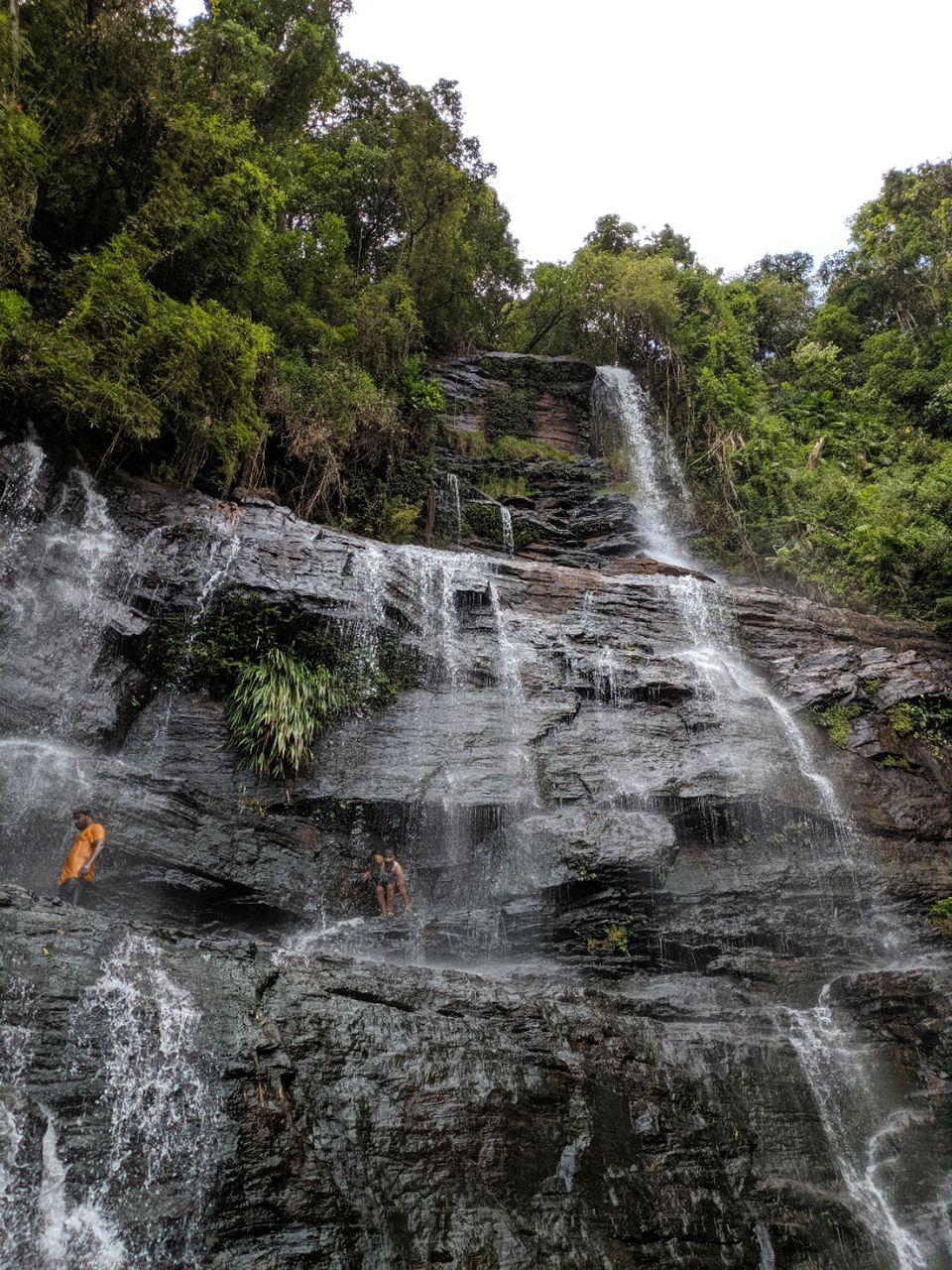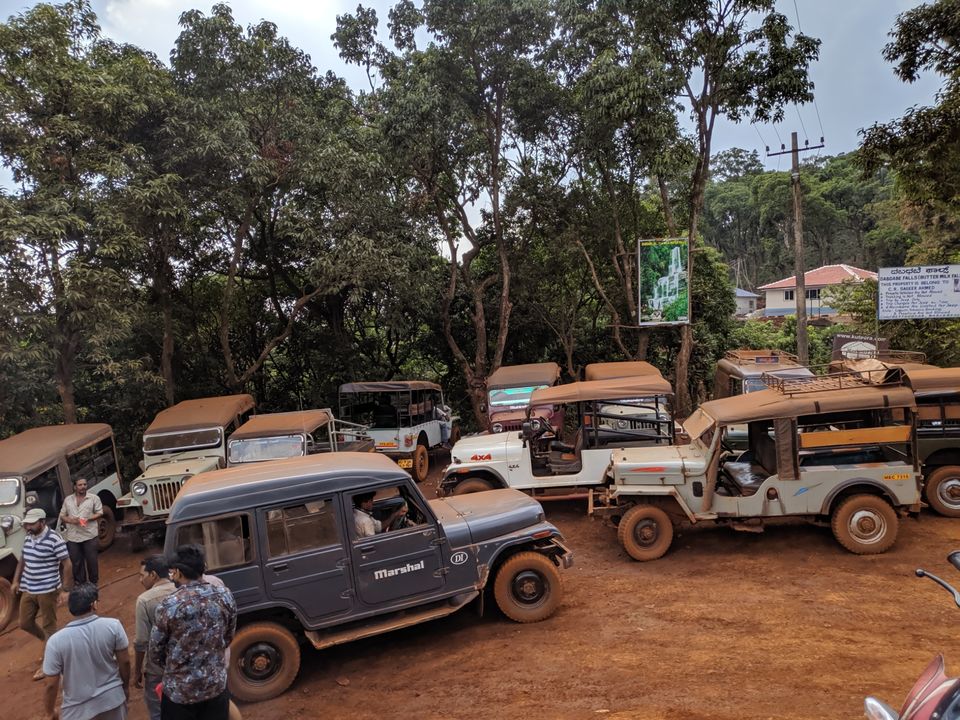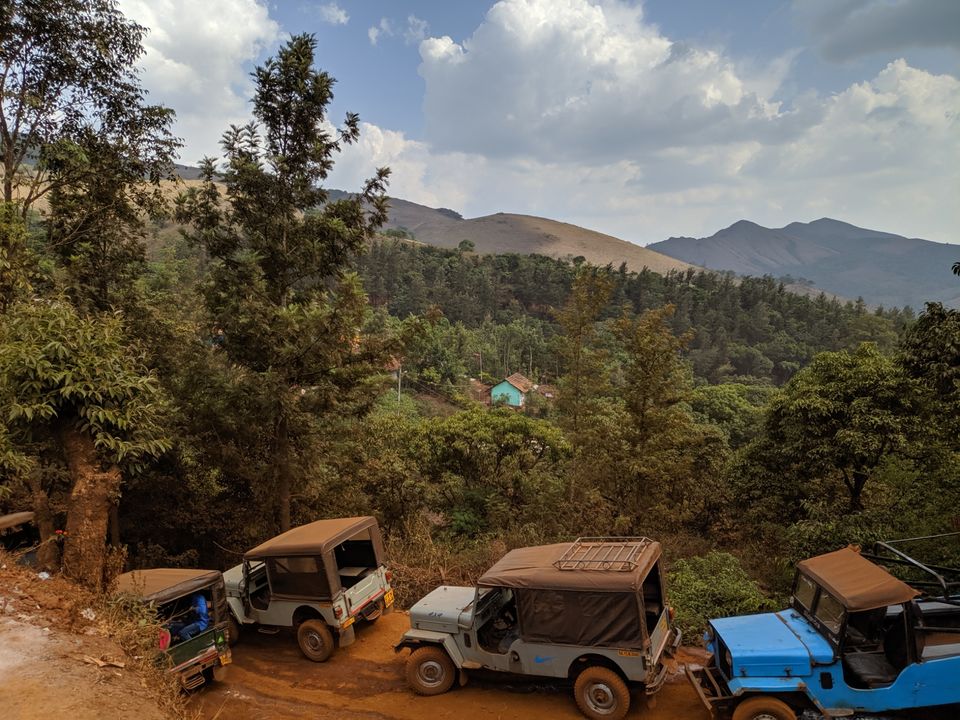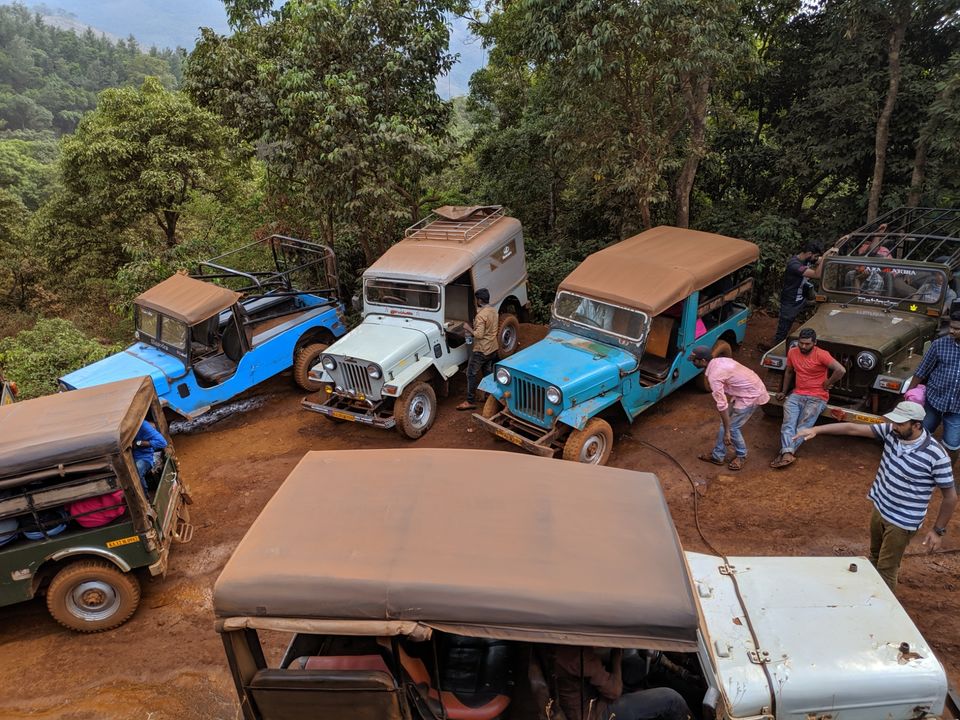 We could have covered more places but it had started drizzling and we didn't want to get wet. So we quickly returned to our hotel, had our dinner and had a tired sleep.
This is a man made lake situated amidst the huge mountain ranges. Actually this place was to be visited at the evening, but as we didnt have much time we decided to go there at morning. The drive to this place is mind stirring with a perfect picture postcard setting. This man made lake is a stunning delight for every tourist in Chikkamagaluru and should bot be missed out .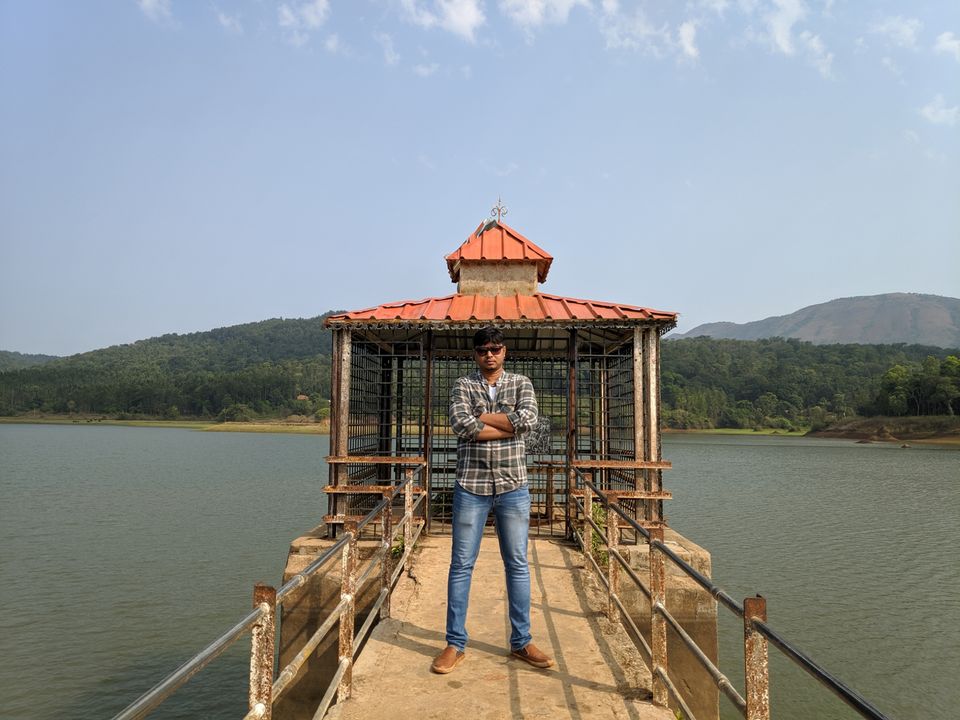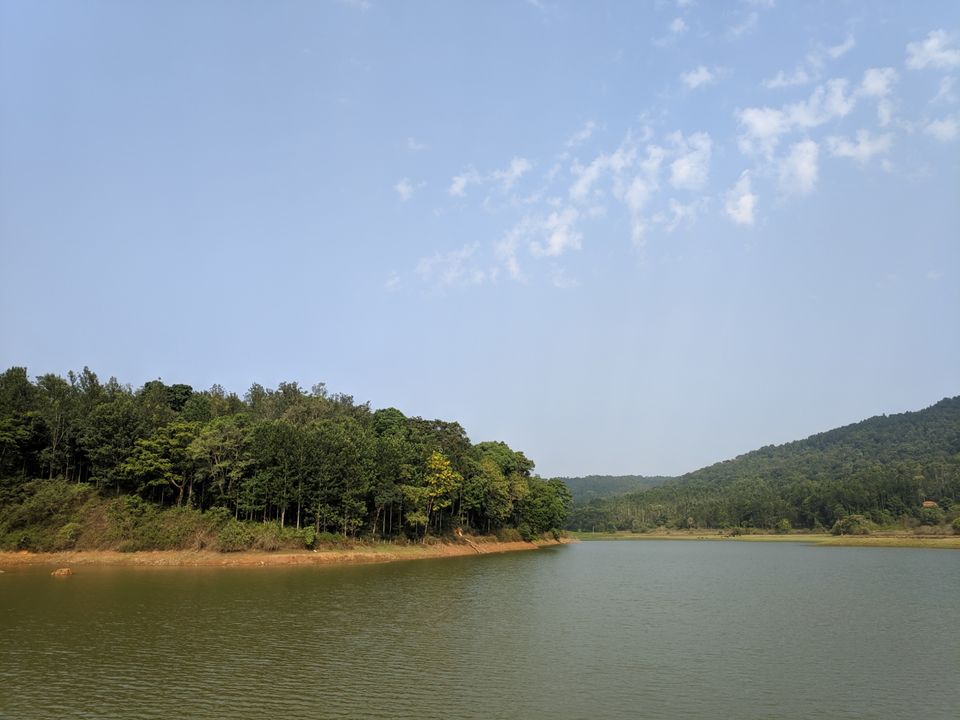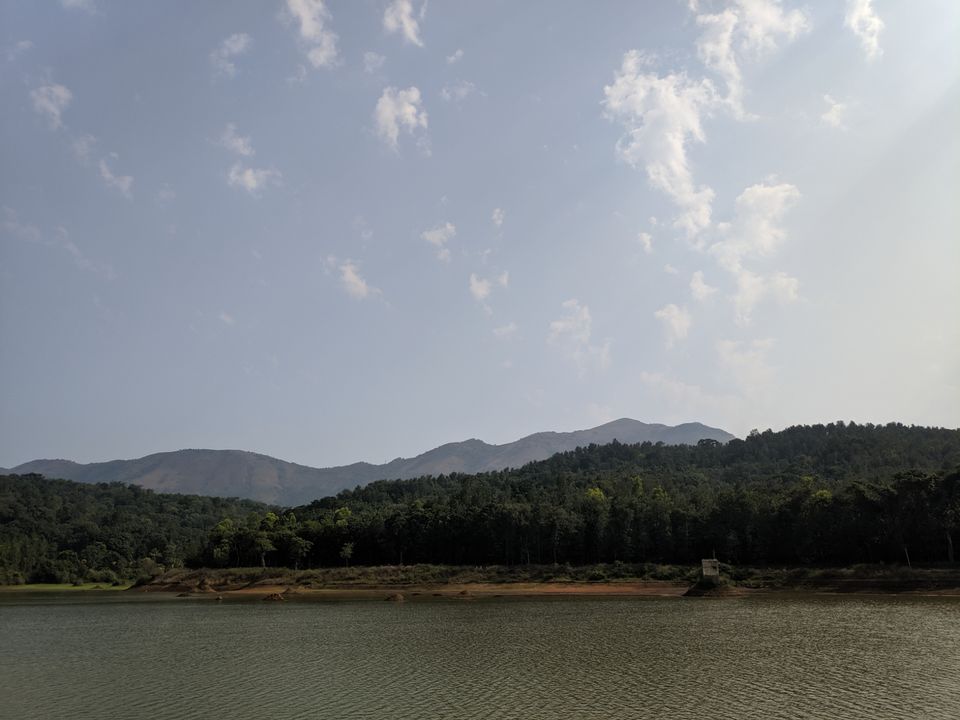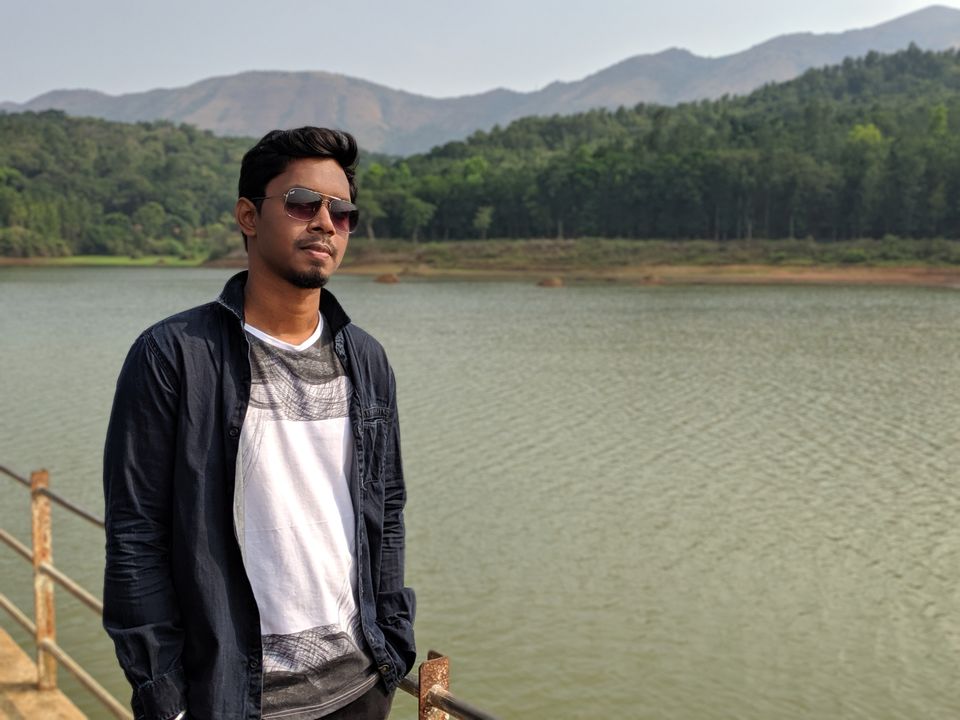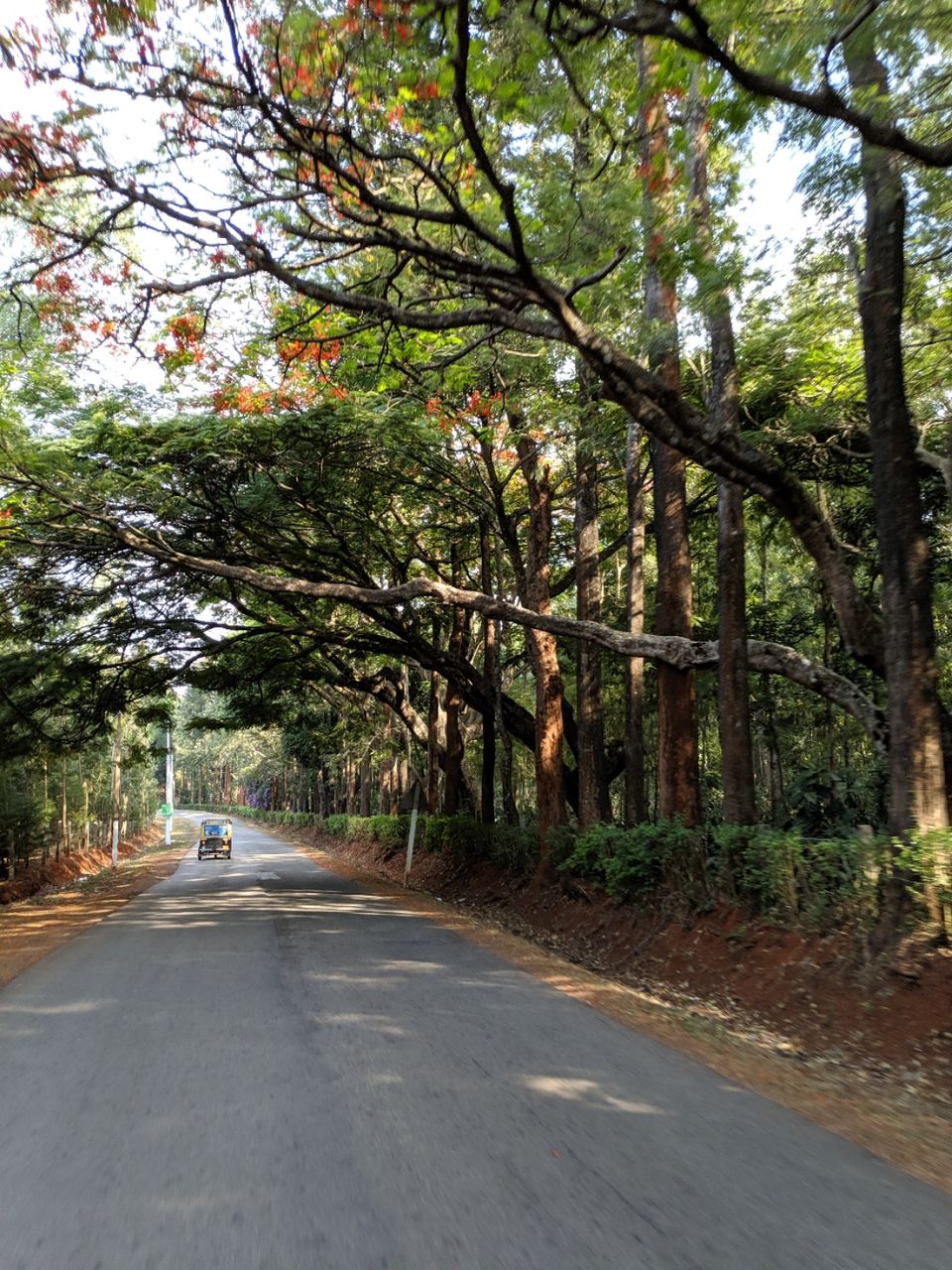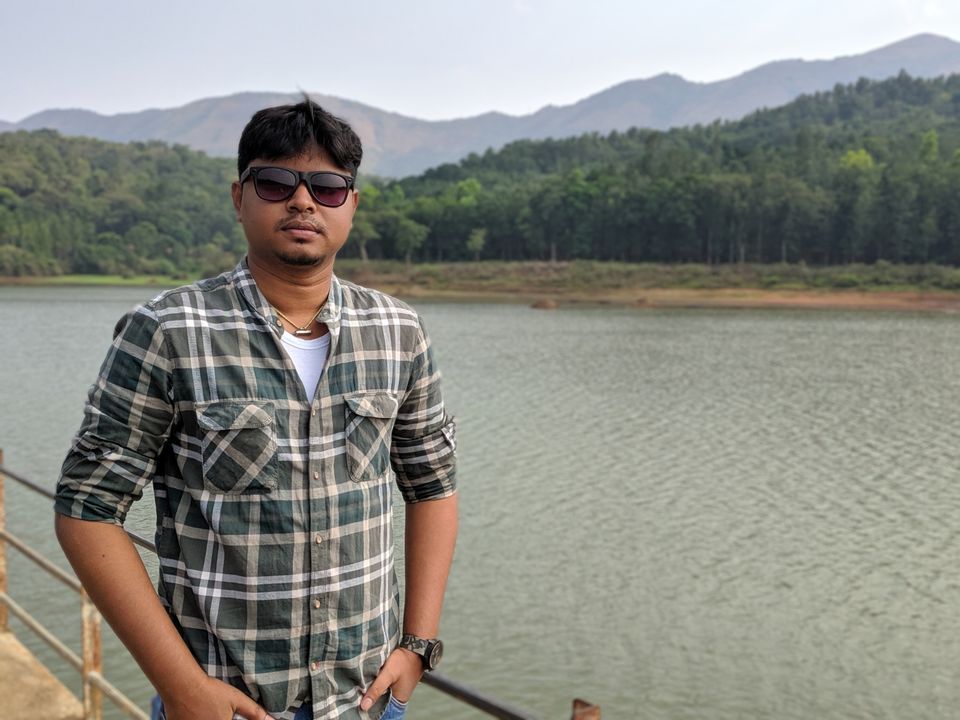 We even met some locals, who were worried because it was supposed to rain but it was all dry. Greenery was missing, so I recommend other travellers this place to visit after rainy season or during winter as  one can exeperience the true beauty of this place .
Thus we concluded our journey by visiting Siri coffee restaurant again to have that sip of coffee.
We could have stayed a little longer and could have visited other places like Kemmangundi, Z point, Hebbe falls but as it was a quick plan and we had to catch our bus at 2 afternoon, so we would keep those list for next time.
Peace✌️