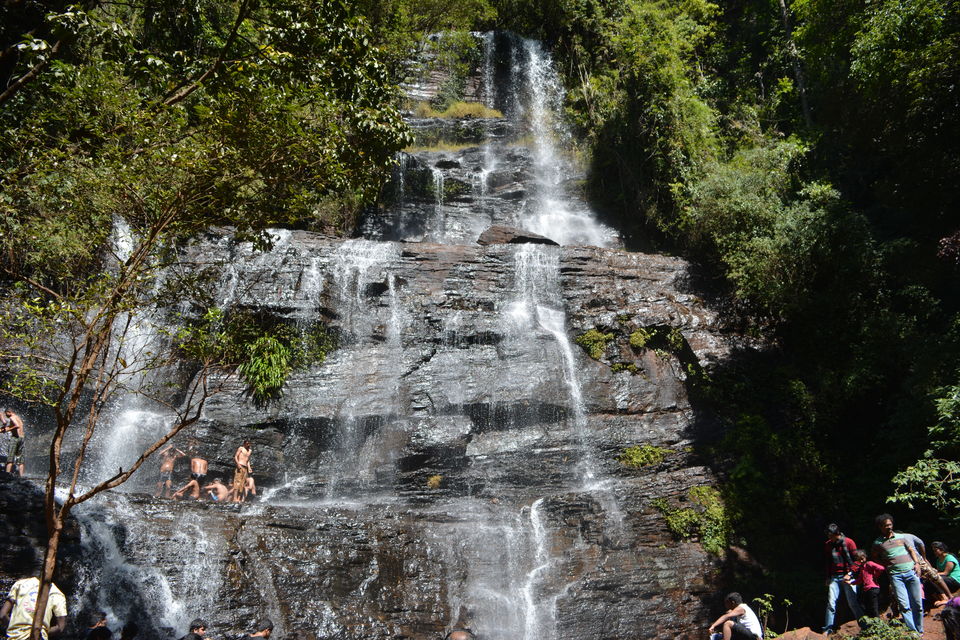 Last New Years, we decided to spend quality time amidst the mountains and give the year a kick start. Chikmagalur was our kind of place and we had three days to explore the place. Planning one night before, we started in a zoom car and reached our destination by 5:00 AM. Our rooms being booked in Giri Inn, located near the bus stand, we decided to rest for a while before starting the expedition.
Now before reaching Chikmagalur, we took a halt at Belur temple. The special 'AARTI' that begins at 3:30 AM was going on and we got lucky to be able to reach in time. The temple is built on a vast land and is beautiful.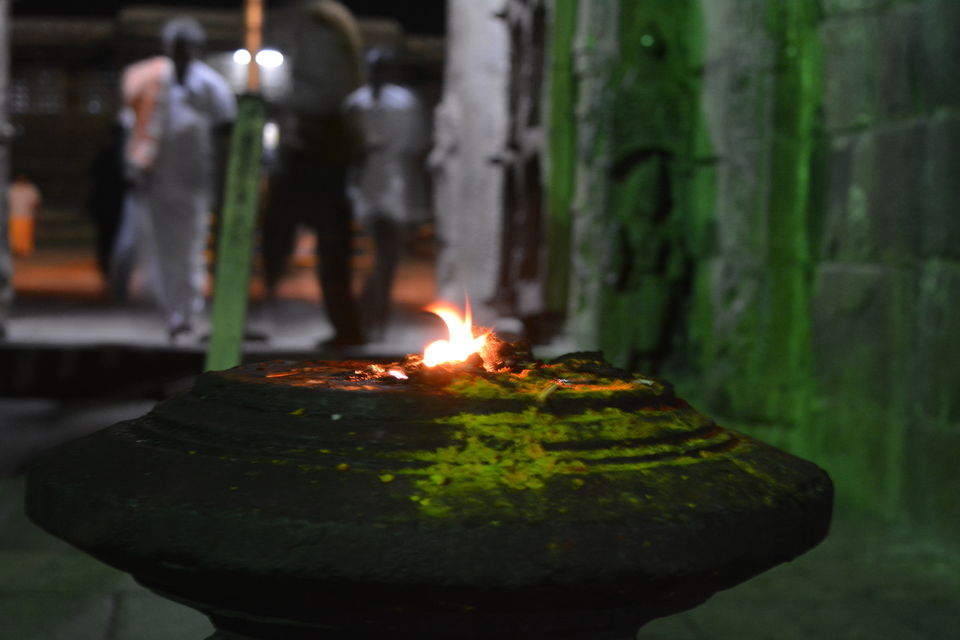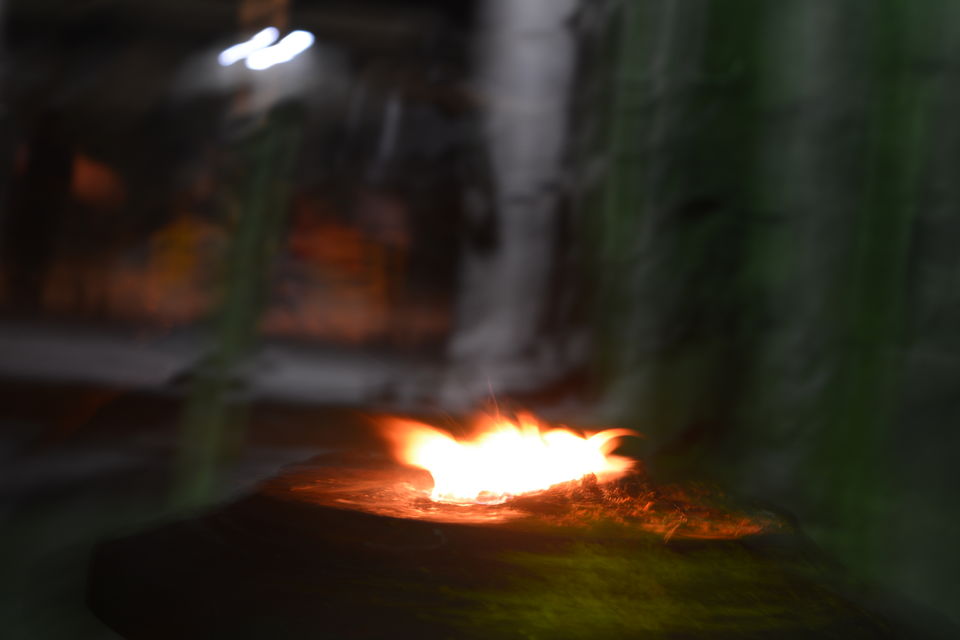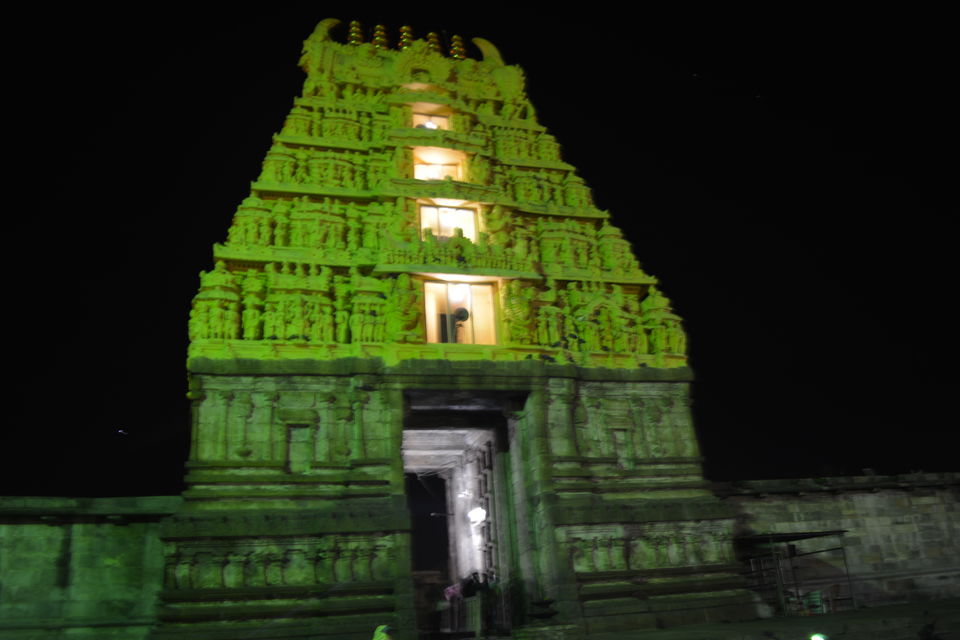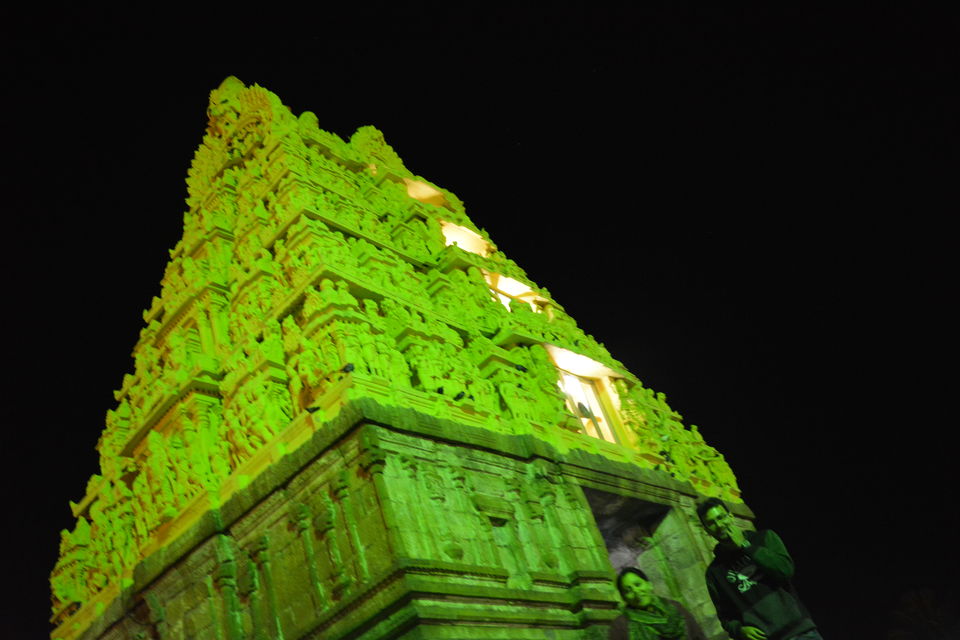 Giri Inn: This is a nice lodge/ hotel where two types of accommodation are available. One is the posh one, with high fare and extra services and the other one is the economical one. When you are planning to go out with friends and have to spend the night in any hotel, then I would suggest that you opt for the economical one. The rooms are not that spacious but one the brighter side, they are not uncomfortable. The washroom is fine (manageable) and the weather during night time makes the stay easy.
We started for Buttermilk falls (Dabdabe falls) at 9:00 AM and reached there by 11:30 AM. Before that we had breakfast in the bus stand canteen. The canteen offers affordable and delicious poori aalu and dosa (s). The coffee is superb.
A place worth a visit in Chikmangluru is Jhari/ Buttermilk falls.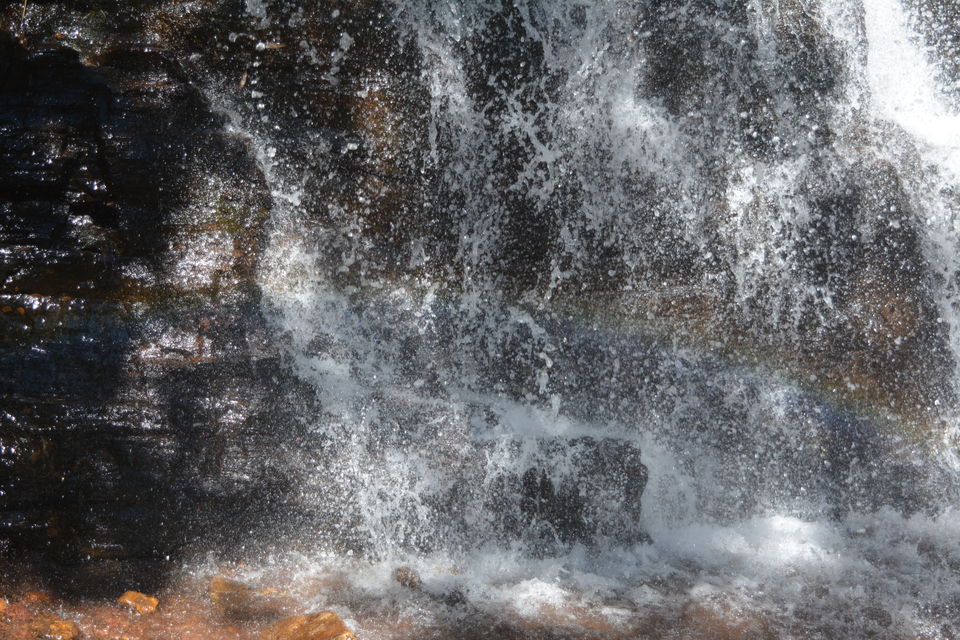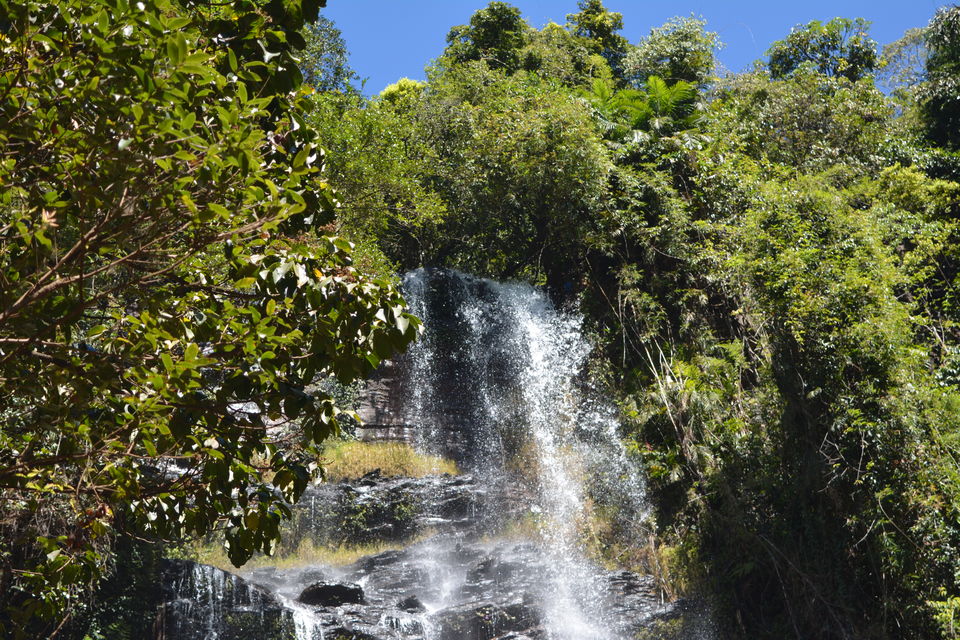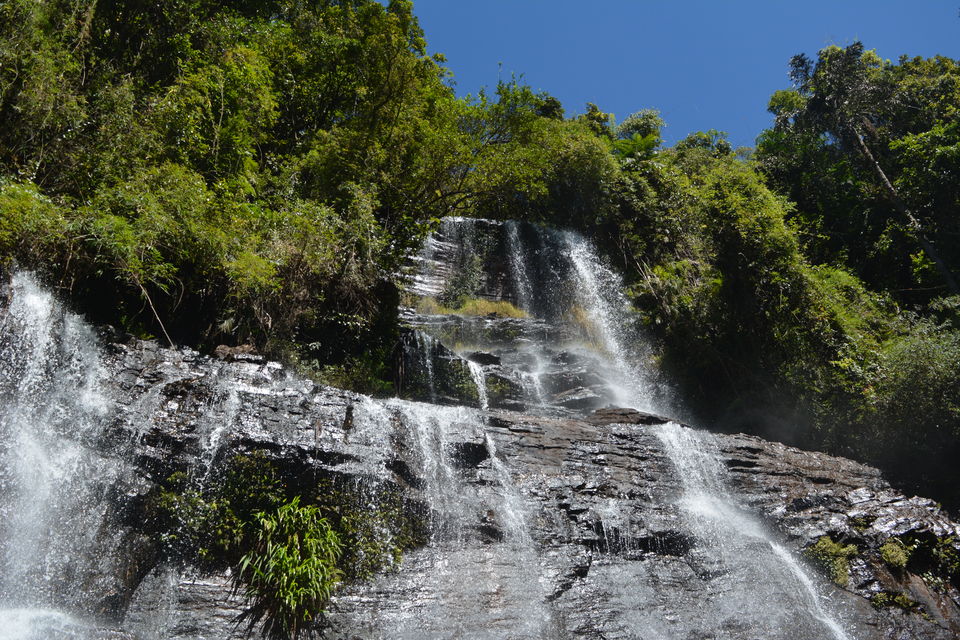 Some important points to remember:
ü You can go till a specific point in your car/ other vehicle but from there you have to book a jeep that takes you 5 km ahead. The standard fare for the jeep is Rs. 750-800 (one jeep, irrespective of number of people). The jeep drivers tend to ask more money, so BARGAIN
ü Carry extra clothes because you cannot resist from getting wet in the waterfall
ü You can carry your cell phones/ camera but there is no provision for depositing the same. So, one of your travel mates have to stay back and click pictures while you are having a ball
ü Carry cash because after getting wet you will feel the ugre of having tea/ something hot and the small canteen situated there, will come to your rescue
ü Carry scarf (or something to cover your mouth and face) and shades. You will be exposed to high levels of dust during the jeep ride
The place is worth a visit.
We were done for the day and had planned to visit Z point and Hebbe falls, the next day. But unfortunately, Hebbe falls was closed for tourists and Z point didn't interest us much. We also missed Mullayyanagiri, which is the highest peak in Karnataka (the sole reason being narrow roads and difficult driving).
For lunch, we stopped at 'Maharaja Restaurant', which is about 400 m before Giri Inn. The food was good, especially the 'Butter Chicken'. You can also eat in other restaurants that are located around Giri Inn and the bus stand.
Z-point is also famous for trekking but the reviews did not quite match with our expectations and thus, we skipped that option. We decided to spend the night in the hotel and start for Mysore, early in the morning.
The trip to Chikmagalur was a relaxing one but one thing that disappointed us the most was the lack of access to waterfalls and other tourist attractions. We did not want to see the coffee plantations and the wax museum and thus, there was nothing much in store for us. The weather was good and that made our journey comfortable.